This post contains affiliate links and I may receive commission if you visit a link and buy something. Purchasing via an affiliate link doesn't cost you any extra, and I only recommend products and services I trust.
Each year I do a roundup of the books I've read to give you some inspiration. Most of the books I read I really enjoy but every so often I get one that just doesn't do anything for me. This post includes all of them so you know which to read and maybe which to avoid too! So here are all the books I read in 2021:
Ruth Jones – Us Three
Last year I read Ruth Jones' first book and absolutely loved it so I couldn't wait to read Us Three. I read it within a day and really enjoyed it. It had some really great characters in it, all with really interesting personalities which were explored a lot through the story. I was left with a few questions at the end of the book so really hope Ruth writes a sequel.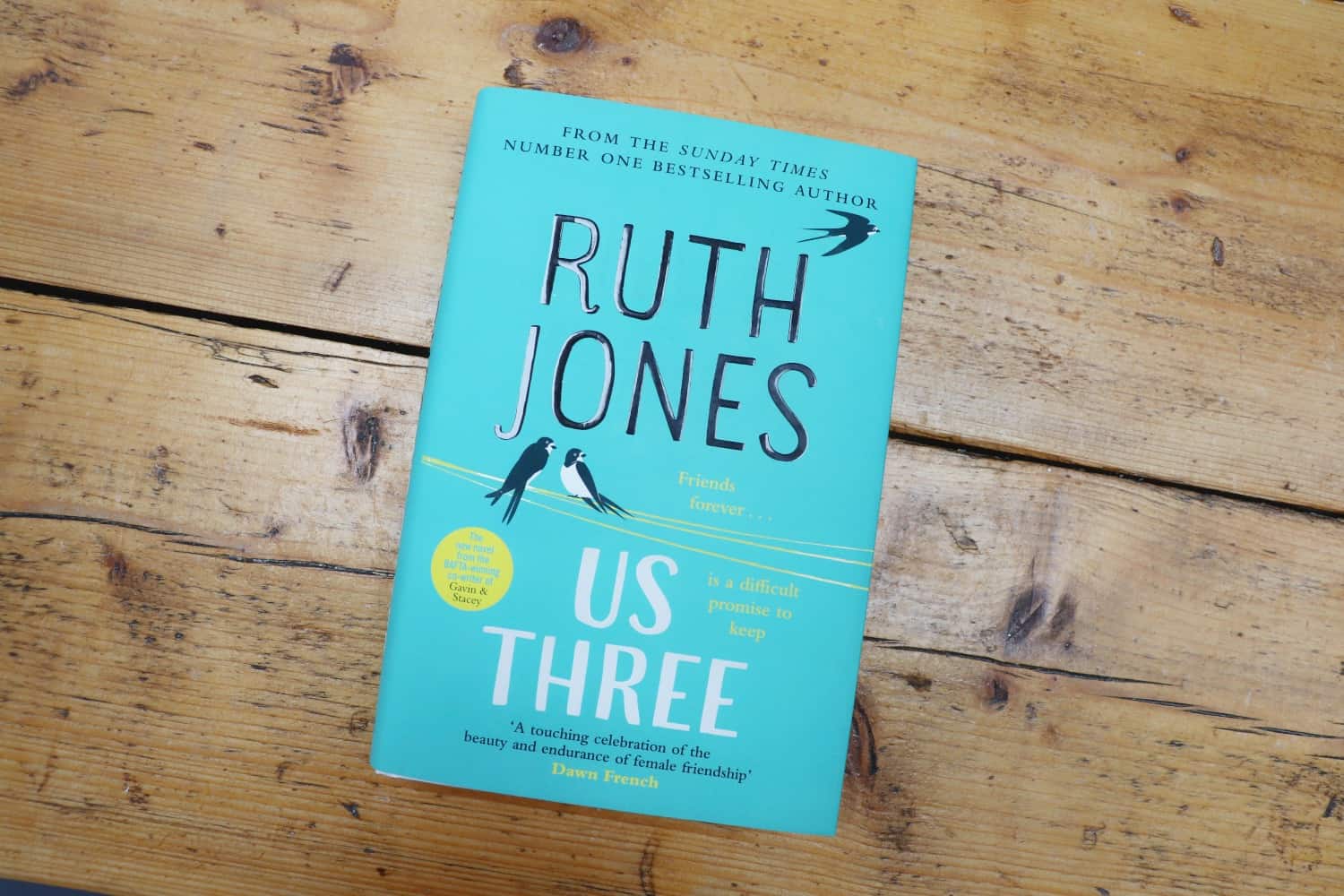 Ant & Dec – Once Upon a Tyne
I have loved Ant & Dec since they were PJ & Duncan, with their posters on my walls (and ceiling!) and wearing t-shirts with their faces on! So reading their autobiography, celebrating 30 years of them being in the public eye, was something I just had to do. And I loved it. Such an easy read and great for anyone who even remotely likes them.
Good Girl, Bad Blood – Holly Jackson
This book is the sequel to one of my favourites I read last year, A Good Girl's Guide To Murder. I was really looking forward to reading it and it didn't disappoint. The same great mix of characters, layers and layers of character history and personality, and a really thorough whodunnit style story that kept me guessing until the very end.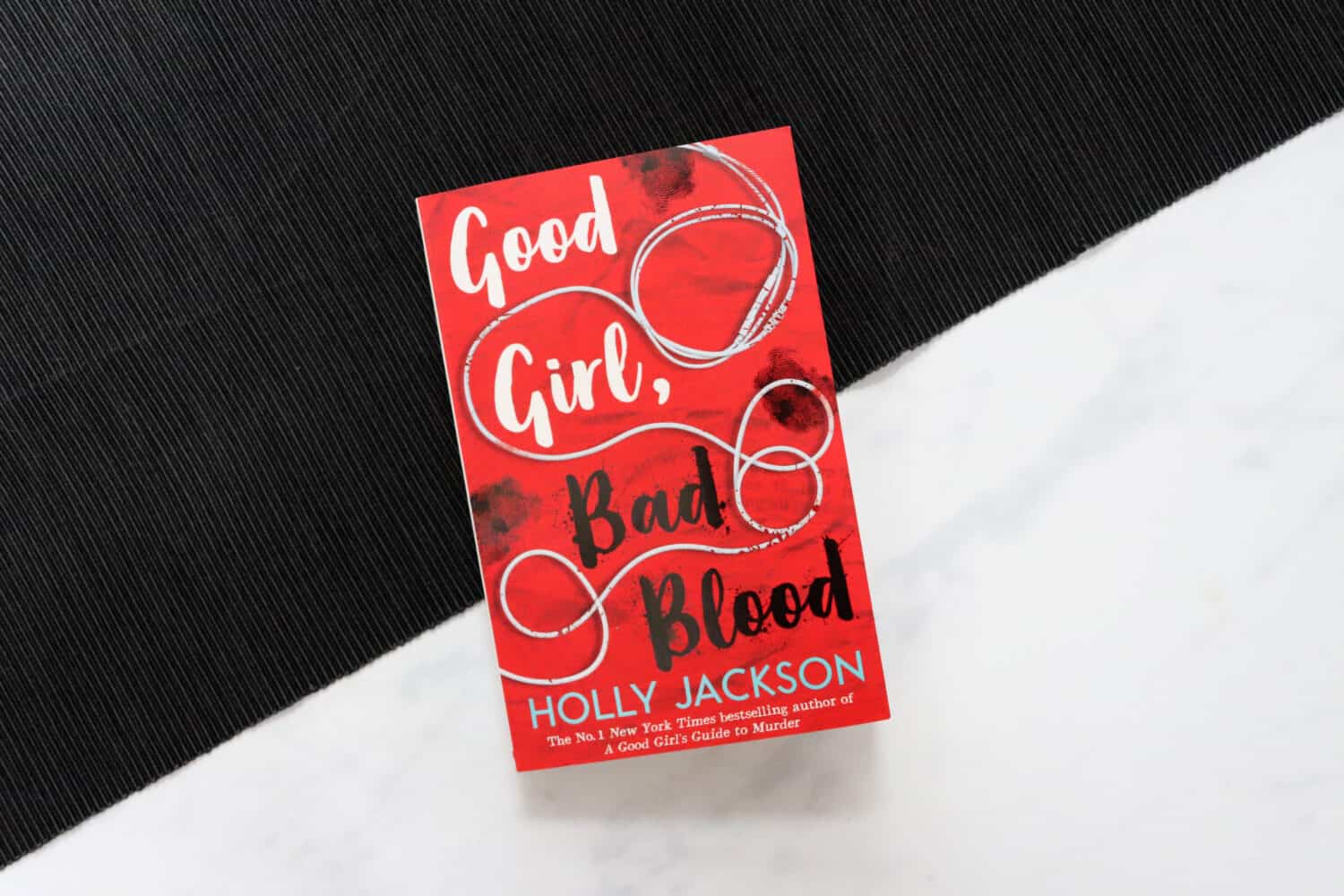 Fighting For Your Life – Lysa Walder
I have read a lot of books about behind the scenes in the medical professions but this is the first book I've read about life as a paramedic. Fighting For Your Life was everything I expected it to be – honest, frank, heartfelt and so emotive in places. It was really insightful and eye opening, a great read if you like this sort of book.
The Cousins – Karen M McManus
I absolutely love Karen McManus books. She has a way of writing that is so easy to read but so gripping too and I couldn't wait to read The Cousins – and it didn't disappoint.
The Cousins has so many great characters and a story that has so much depth and many levels to it that are slowly unpeeled. The story came to a real shock of an ending and kept me guessing throughout.
The Home Edit
I loved The Home Edit show on Netflix and read The Home Edit Life book at the end of last year. The Home Edit book is actually the original, so I read them in reverse, but I loved it regardless!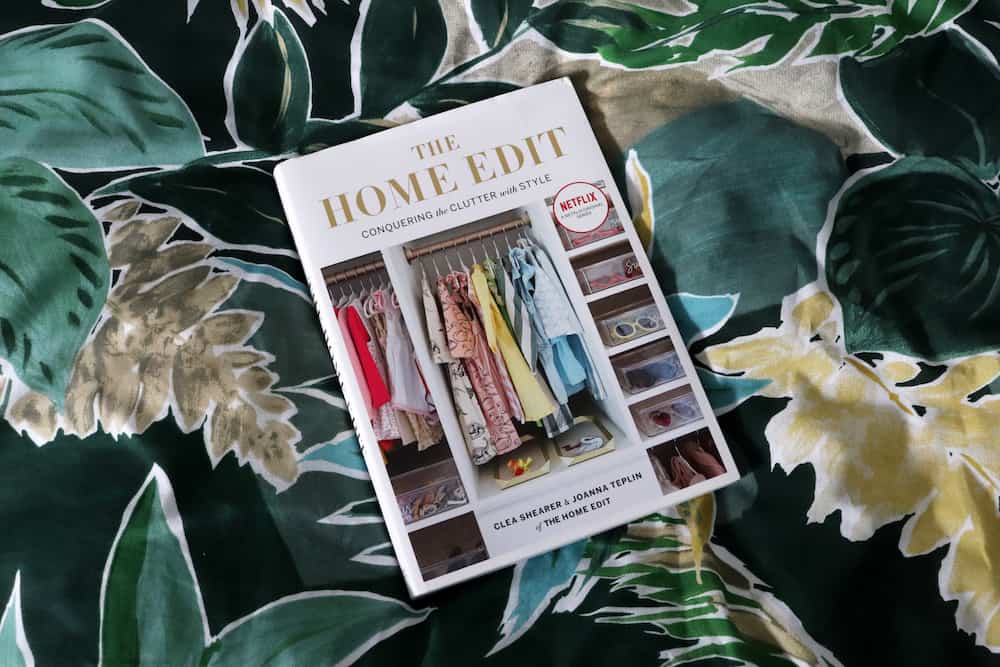 If you want inspiration for tidying, organising or sorting any aspect of your home then The Home Edit is for you. It doesn't really tell you anything that the Netflix show doesn't but it's so lovely to read and I found it really inspiring.
The Cutting Place – Jane Casey
This book was a real page turner. Like any crime based book, it was really graphic from the start. Real gruesome crime scenes and evidence but it was gripping and I really enjoyed it despite the morbid story. I had a lot of guesses at potential plot twists but it surprised me at every turn. I now want to read all the other books in the series.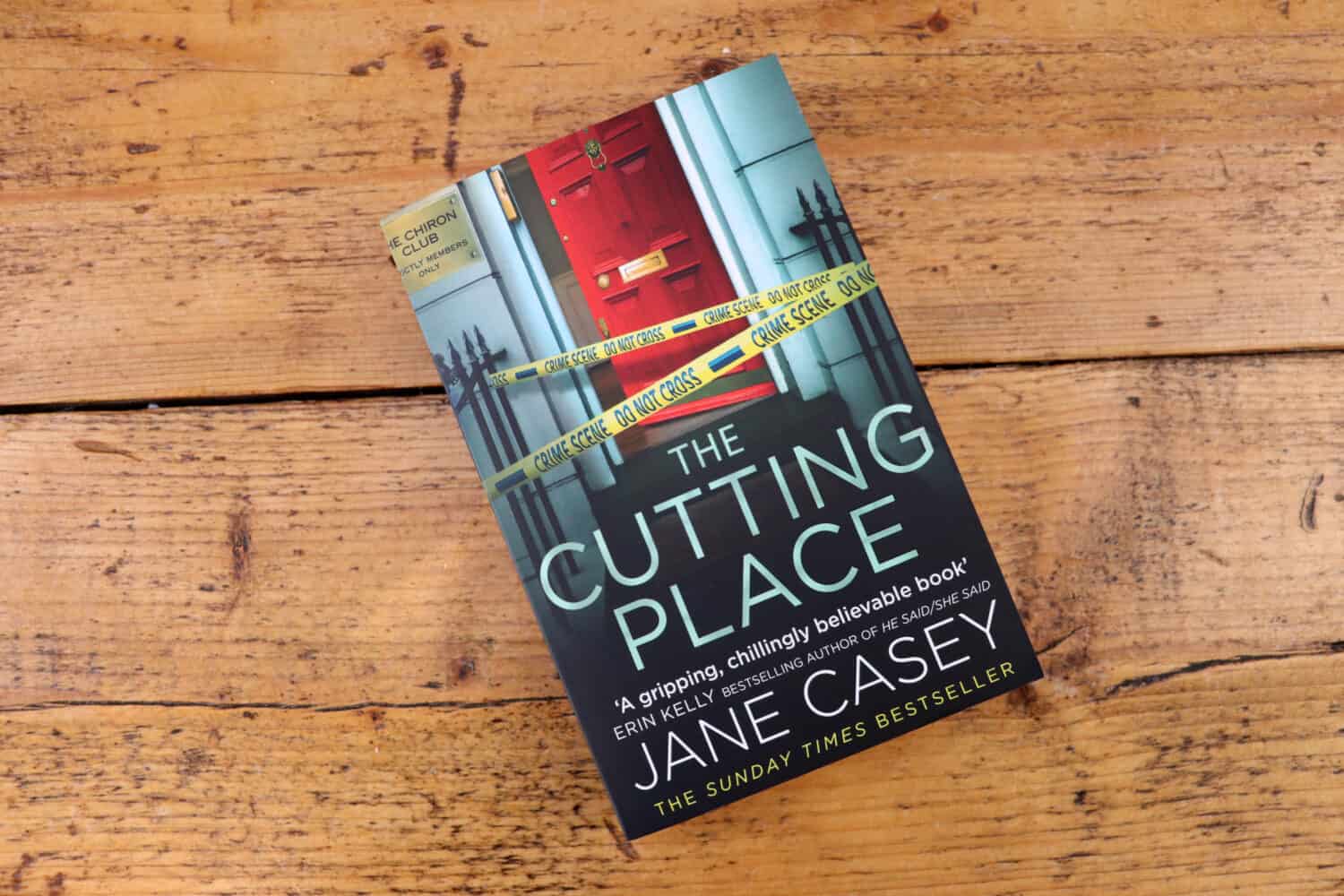 Make a Living Living
I saw this book mentioned somewhere online and loved the tagline – Be successful doing what you love. I feel really fortunate already to do a job I love and be able to do it so flexibly, around the children and add to our lifestyle in the process.
This book though, was something else. Each double spread featured a different creative person, an outline of their business and the choices they made to make their life incredible whilst doing a job they love. It was so insightful, eye opening and just wow. I really enjoyed it.
How to Fall in Love – Cecelia Ahern
I have been trying to read this book for years – having started reading it as an audiobook and going back to it a few times but never finishing it. I finally bought the book and ploughed through it.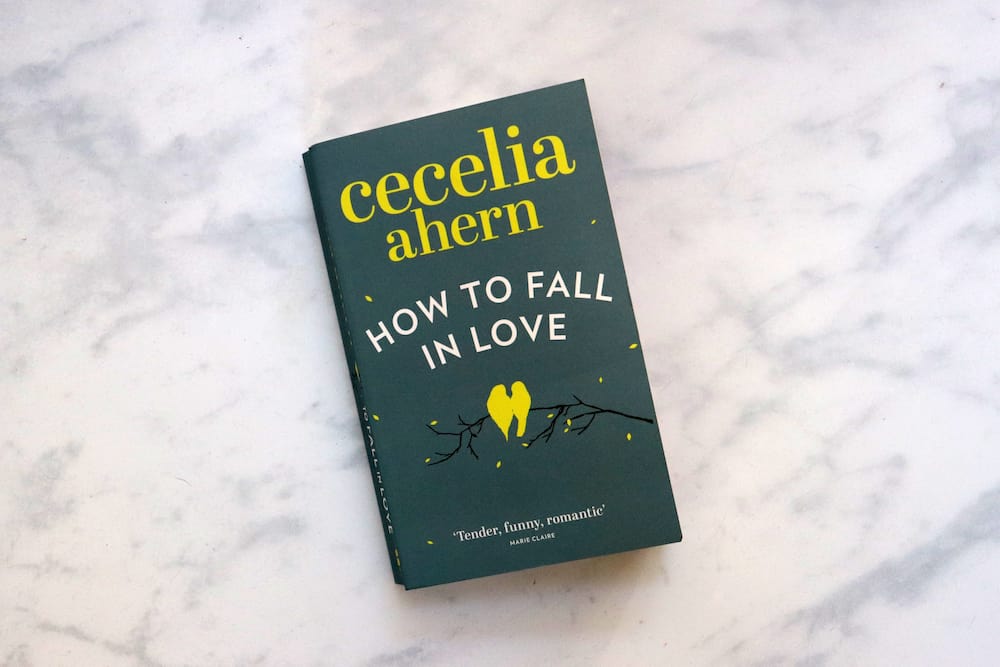 Like most of Cecelia Ahern's books, this was so emotive and had really great, deep characters in it. It was just the most unlikely love story but one I loved watch unfold as I worked through the book.
Happy – Fearne Cotton
This book took me a while to read. I'm used to ploughing through a book in a few days but because this isn't a novel, and is more of a self help book, it meant I had to really think about what I was reading and dedicate time to it.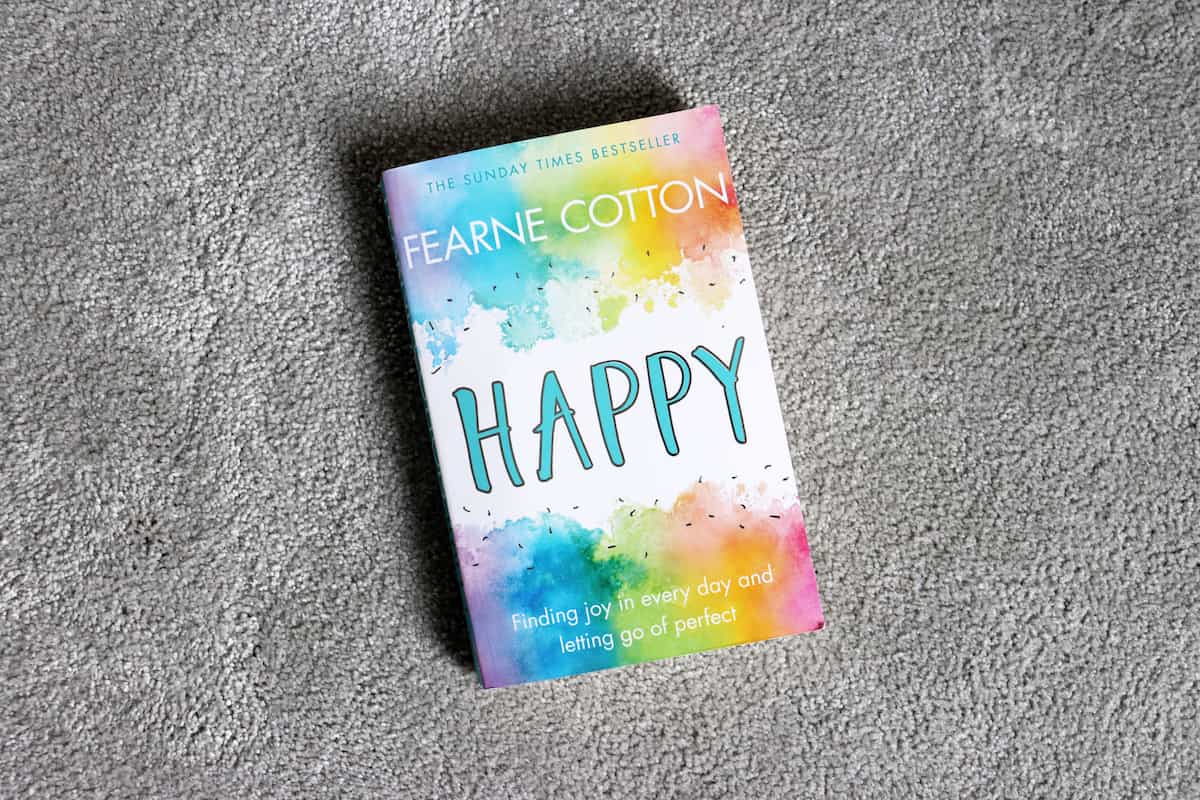 That's not a bad thing though and I'm so glad I read it. It has reinforced to me how important it is to do what you love in life, not just do what you think is expected of you. And how your wants and needs change as you get older and that's fine too. I'll be looking for more little joys in each day going forward.
The Family Upstairs – Lisa Jewell
I read this book in less than 24 hours. I absolutely loved it and couldn't read it quick enough – I can't wait for the sequel in the summer! The characters were great, the then and now sections flowed really nicely and I just found myself wanting to know more, get more answers and find out what happened. Such a great read!
Ruthless Women – Melanie Blake
This book was full of strong female characters and had a really great storyline to it based around a TV series. There were some great twists at the end and I really enjoyed it but it did have far too many sex scenes in it which I didn't feel were really necessary at times.
The Hunting Party – Lucy Foley
If you've read The Guest List then this book is quite similar – a bunch of people going somewhere remote, deep characters and lots of layers of relationships between them all. It was a great read and kept me guessing throughout. It had just the right amount of suspense and I really enjoyed it.
We Know You Know – Erin Kelly
Set around an old lunatic asylum, this book isn't for the faint hearted. It's pretty grim in places and gives an real insight into old british institutions. It had so many twists, really interesting characters and backstories that spanned generations. I read it so quickly and just had to know what happened at the end!
The Invisible Girl – Lisa Jewell
This book had me gripped from the start. A handful of characters with so many layers to them and interwoven lives. Seeing the story unfold and working out all the connections between characters, times and places had me hooked. I read this book so quickly and wish I could read it for the first time all over again. It was great!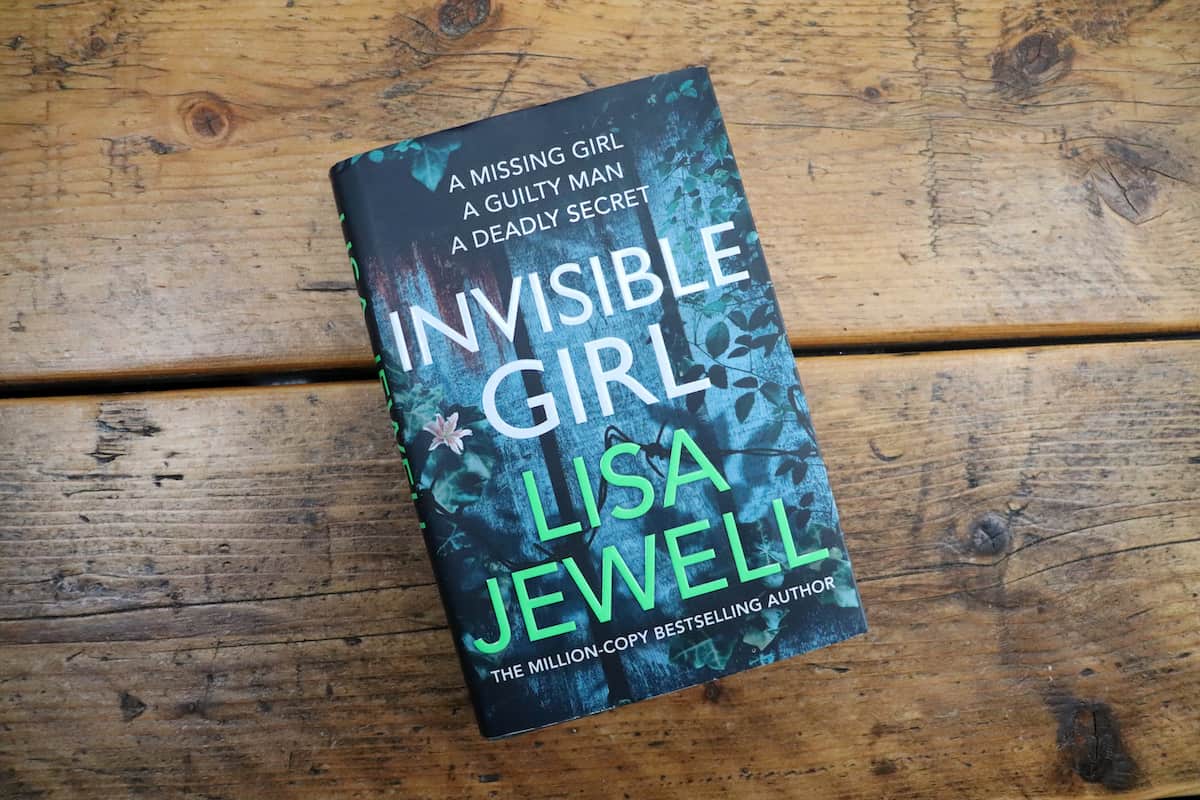 Queenie Malone's Paradise Hotel – Ruth Hogan
This book had sat on my shelf for such a long time before I started reading it and I wish I'd picked it up sooner. The story was split between hearing about the main character as a child and seeing her life as it is now in adulthood. Moving between past and present flowed really naturally and it was so interesting to see how even little things from her childhood shaped her future. It was a lovely read and one I really enjoyed.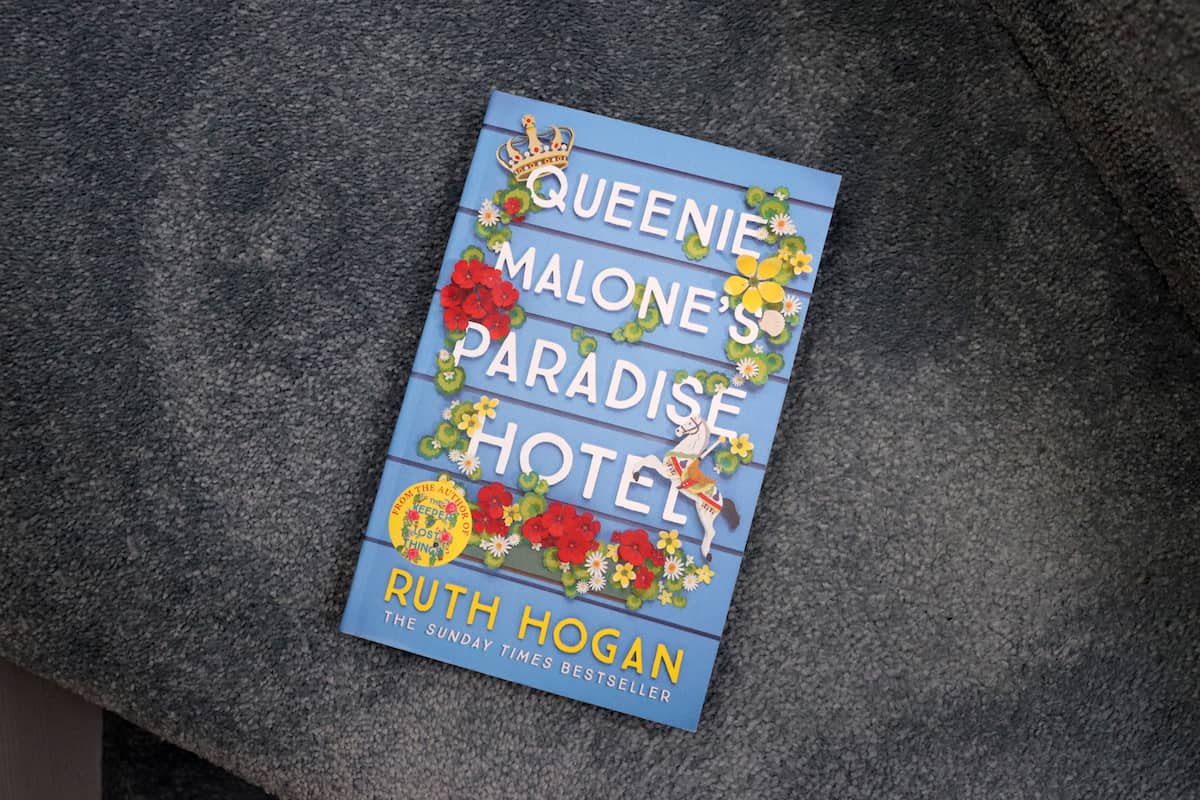 Postscript – Cecelia Ahern
Years ago, PS I Love You was one of the best books I read. One of the first books to make me cry as an adult and one that has always stuck with me. Yet, I didn't realise there was a sequel and if I had I would have read it as soon as it was released. Instead, I bought this book just because it had Cecelia Ahern's name on the cover, added it to my bookshelf and forgot about it – until I realised it was the sequel to a book I loved so much!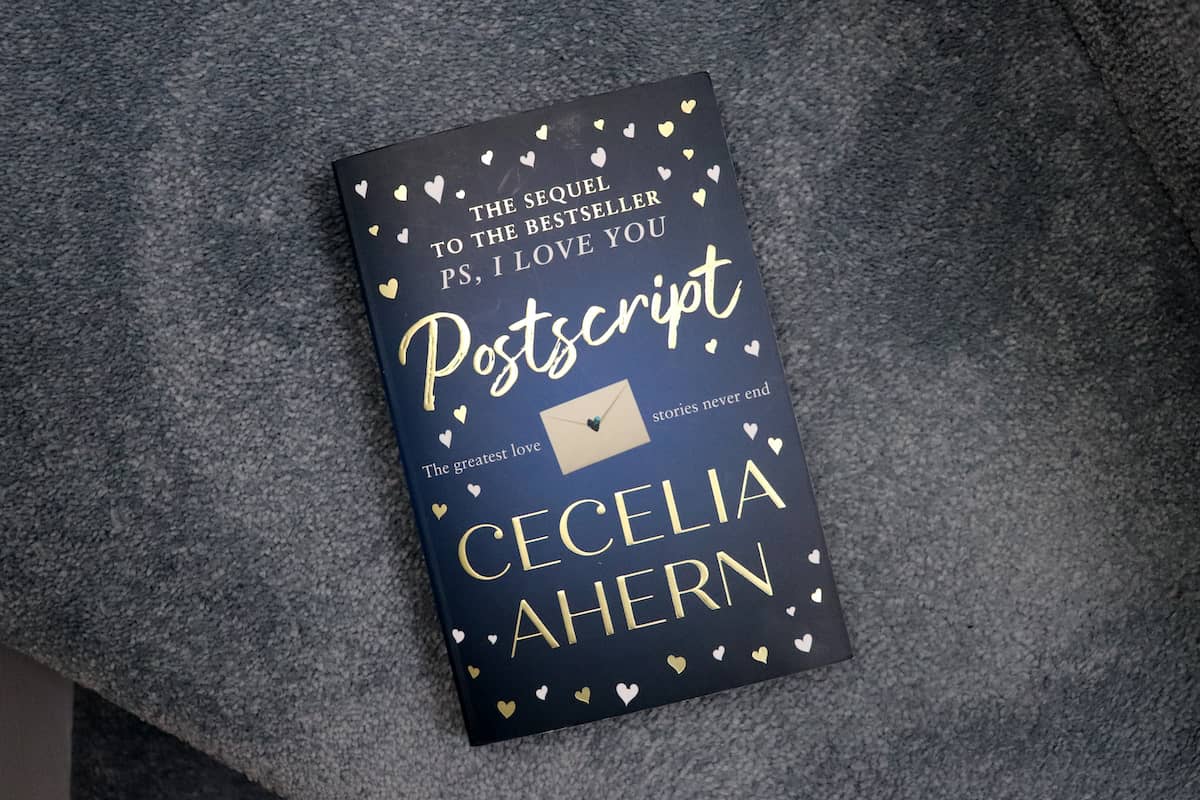 I was nervous that this couldn't live up to the bar that PS I Love You had set and it took me a while to get into it. But, once I'd got used to the characters and given them a chance I found myself really absorbed in the story and couldn't wait to see what happened to everyone in it. Postscript was such a lovely book. So sad at times and so emotive with such wonderful moral undertones. There's a life lesson or two within the pages that we could all learn something from.
The Third Wife – Lisa Jewell
Lisa Jewell may well be my new favourite author – and I'll be so disappointed if any of her books I read in the future don't live up to the bar that she's set with the books I've read so far! The Third Wife was great. A really interesting mix of characters, each with such contrasting personalities and a web of relationships and undercurrents that unravel as the story unfolds. It's gripping and kept me guessing until the very end!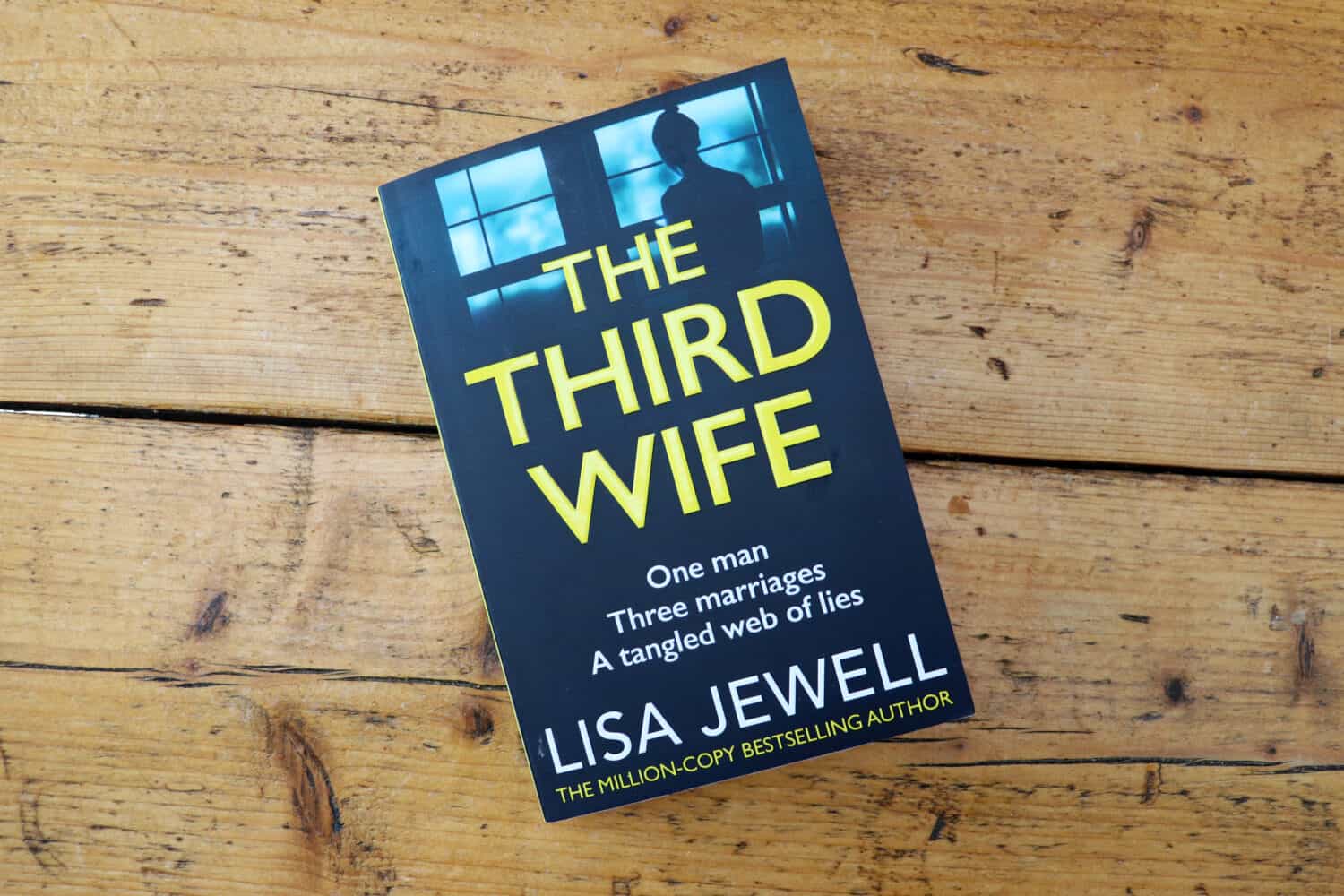 Firefly Lane – Kristin Hannah
I only read this book because I wanted to watch the new show on Netflix – I hadn't heard of it before. But, I couldn't put it down. I absolutely loved the story, got engrossed in the characters and couldn't believe the twists through it. The last final chapters had me crying and I felt bereft when I'd come to the end. Thankfully there's a sequel to read soon!
Can You Hear Me – Jake Jones
This book gives a frank and honest account of life as a paramedic. It has some backstory in it as well as some internal politics amongst the graphic and heartfelt accounts of patient interactions. It was well written and insightful but I found it slow going and it took me a while to read because of it. I think it felt quite repetitive in places and doesn't quite live up to the buzz of other similar books.
Fly Away – Kristin Hannah
I couldn't wait to read the sequel to Firefly Lane and absolutely loved it. When you get to know characters so well and then find out there's a sequel, so their stories continue, you can't help but love it from the start. This book carries on where Firefly Lane left off, jumping through the years and giving updates on all the characters. It's a rollercoaster ride and a must read if you read and enjoyed Firefly Lane.
The Cows – Dawn O'Porter
I have seen this book everywhere and finally got around to reading it. I got so engrossed in the characters and loved how their lives were entwined in some way. It had a lot of great topics and undertones – about sexuality, body confidence, abortion, women's rights and the patriarchy but all in a story that you couldn't help but get engrossed in. I really enjoyed it – but thought the end came up so fast, I would have liked a slower, more natural pace at the end.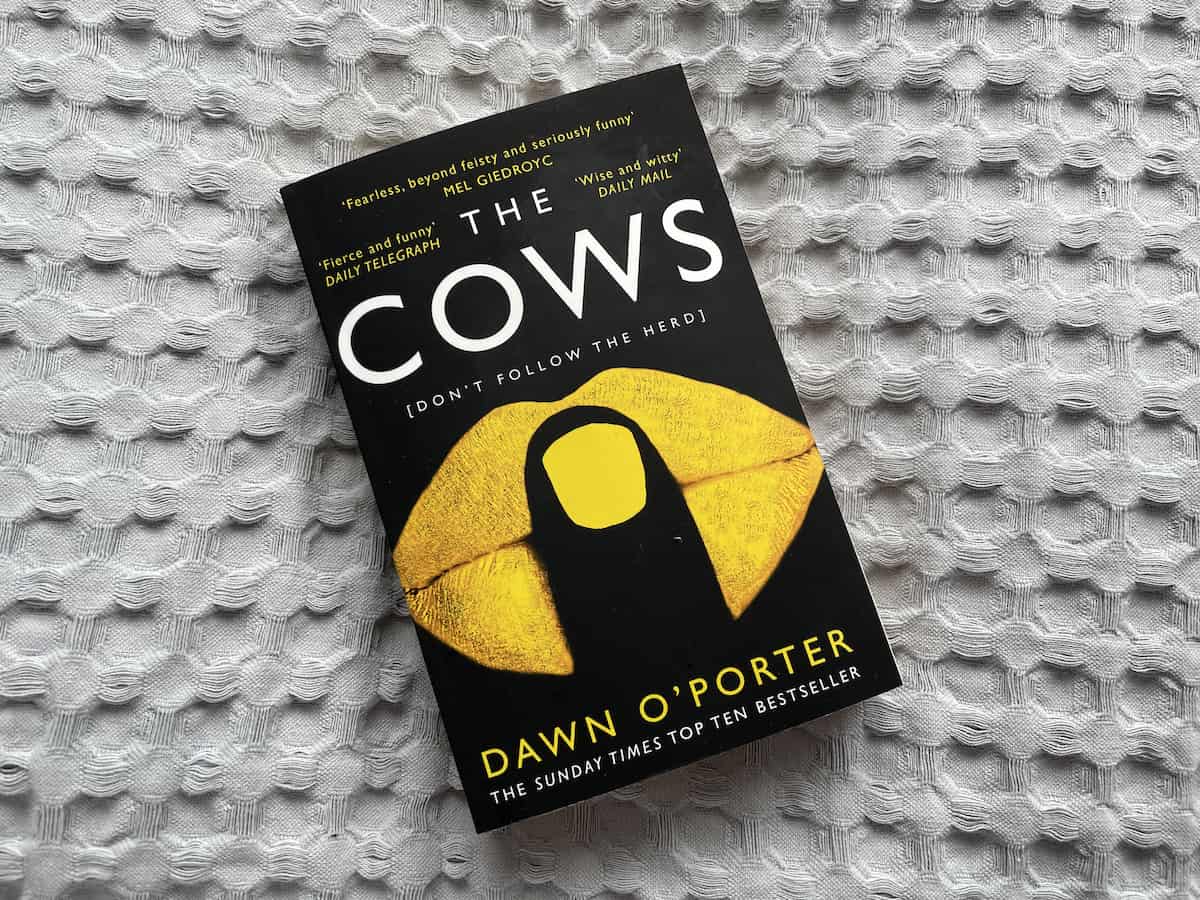 Cruel Acts – Jane Casey
I read my first Jane Casey novel at the start of the year and I'm hooked! I love the regular characters and seeing crime stories unfold. Being from a police family, it's great to read more about cases, albeit fictional ones, and Cruel Acts was a great book. It kept me guessing until the very end.
The Secrets He Kept – Jackie Walsh
I read this book in less than a day. I was gripped from the start. The characters are really deep and their storylines all weave together. It's a real whodunnit with so many twists and it kept me guessing until near the very end. A book I found really hard to put down.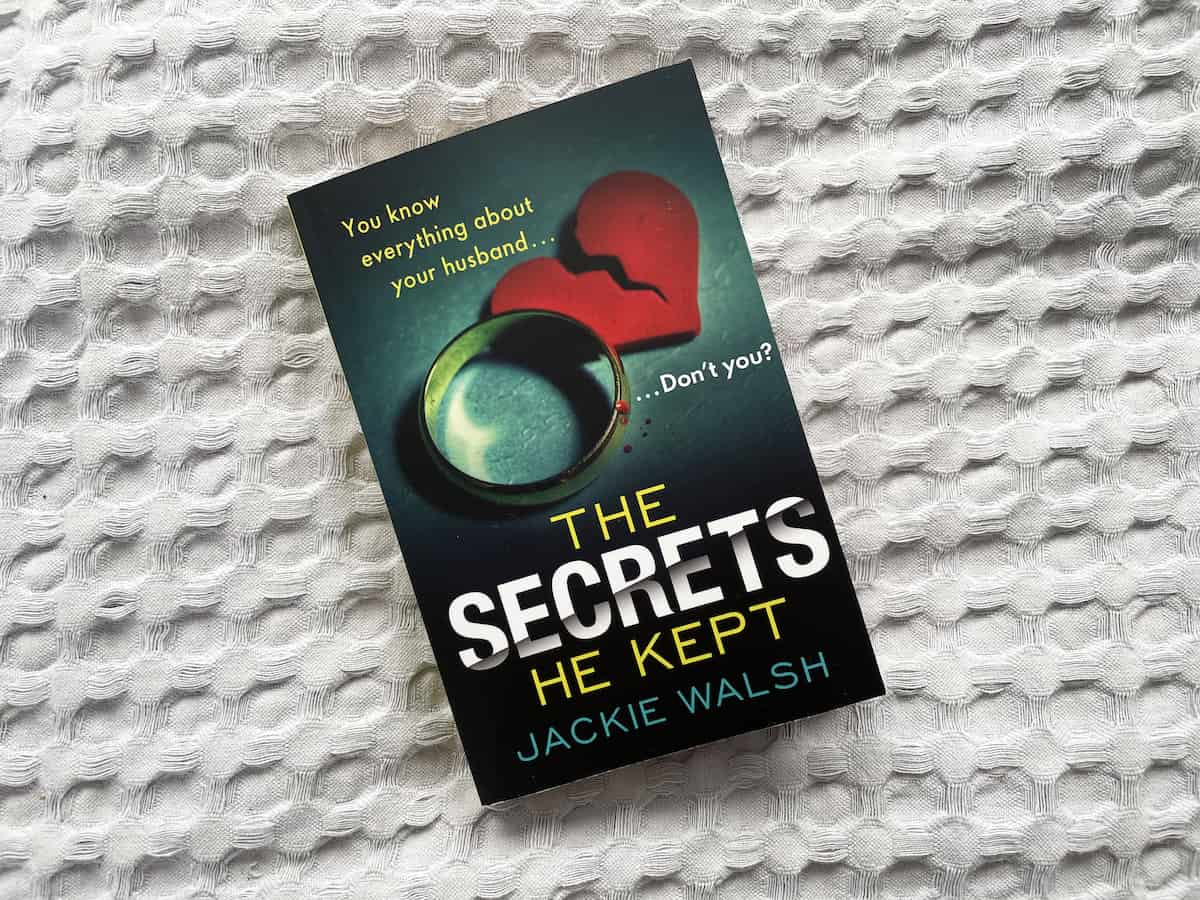 The Life-Changing Magic of Tidying – Marie Kondo
I watched the Netflix show of this and loved it but the book really missed something for me. The main thing I got from it was the author lacked a childhood. She started obsessively tidying from age 5 as a way to gain independence and get some attention from her parents as a ignored middle child. It made me quite sad and the main points could have been summed up in a few paragraphs. I'd advise anyone else to watch the TV show instead.
Bridgerton Books 1-5 – Julia Quinn
The Bridgerton show on Netflix took me by complete surprise. I've always loved a period drama but I didn't expect to like Bridgerton quite as much as I did. With a inclusive cast, modern music with a classical twist and gripping storyline, I cannot wait for the next series.
So in the meantime I've ploughed through the first five Bridgerton books – and have loved them all! It's so nice to immerse myself in a completely different world, set in a time gone by. The books are based around the same main characters so you get to know them really well and it helps pull you into the story. Such a great series and I can't wait to read the rest!
The Split – Sharon Bolton
This book shocked me to the core in the first chapter. I had no idea what I was reading and didn't know whether I wanted to carry on. But, I persevered and I'm so glad I did! Set between Cambridge and the Antarctic, it has a gripping story, following so many characters and flipping between past and present. It touches on so many hard hitting themes and gives a real insight into lasting effects of abuse and mental health issues. I really enjoyed it.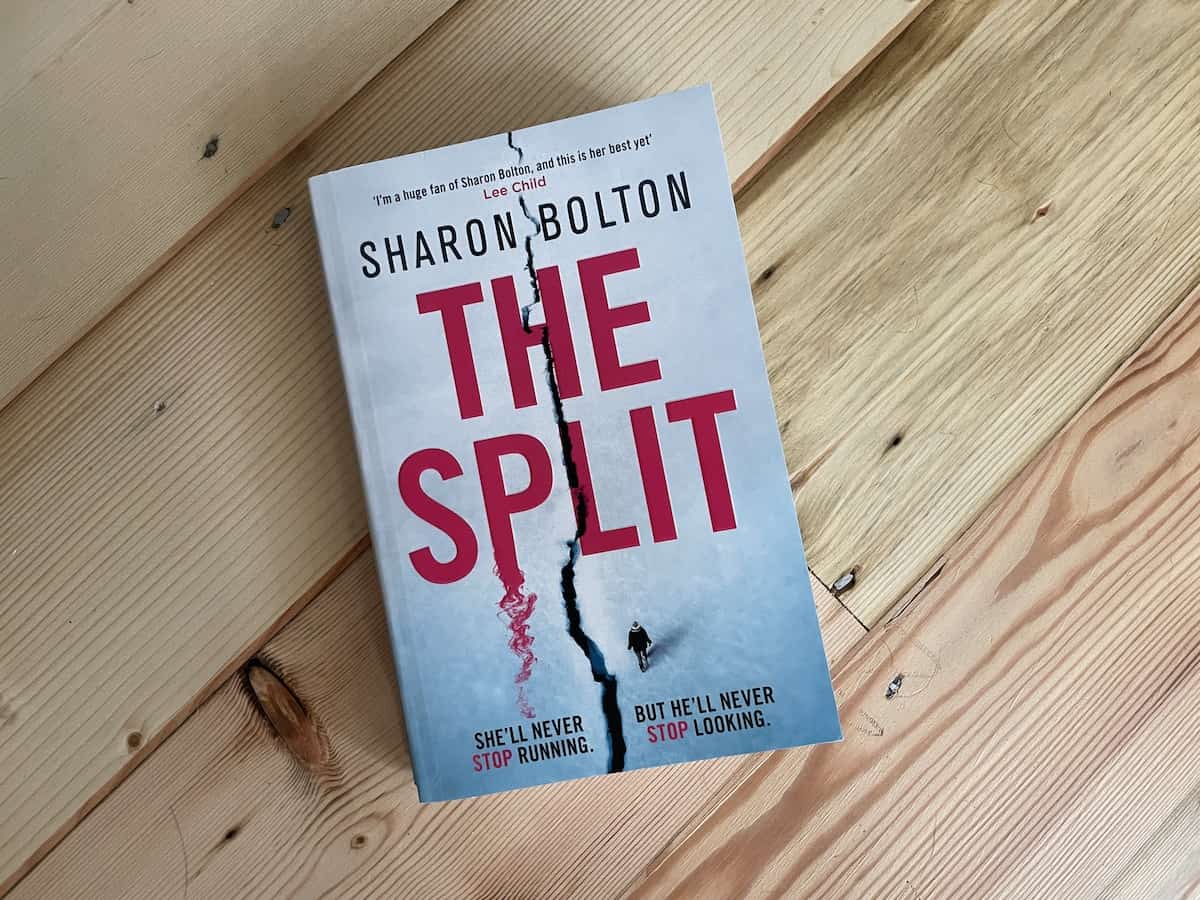 Someone I Used to Know – Paige Toon
I love Paige Toon and have never read a book of hers I didn't love. Someone I Used to Know didn't disappoint. It was easy to read, full of twists and with the happy ending I was really hoping for. Anyone with any experience of broken homes, blended families, fostering or adoption would really feel for the characters in the book and you can't help but love every single one of them.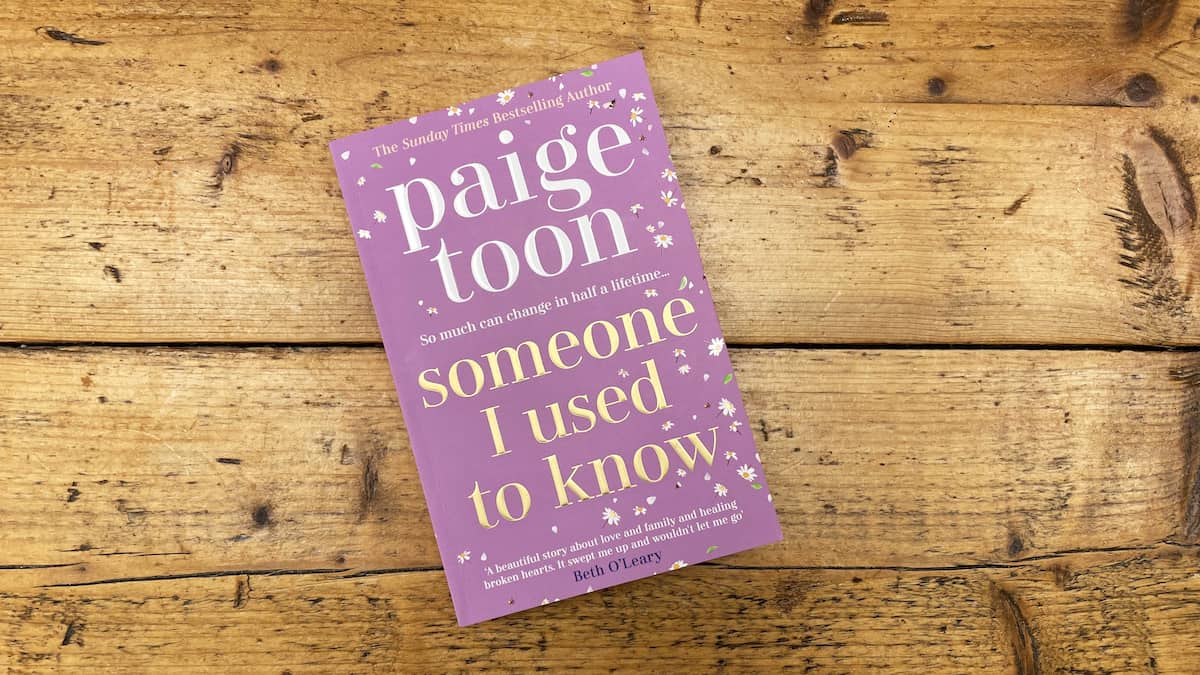 Vince & Joy – Lisa Jewell
I love Lisa Jewell books. So much so that I added all her back catalogue to my wish list and am slowly working my way through them. Vince & Joy was a book I bought from that list and it was so much thicker than books I usually buy – yet I read it in two days. I was hooked! A fantastic love story that spanned decades, really deep characters and interesting personalities. I loved it.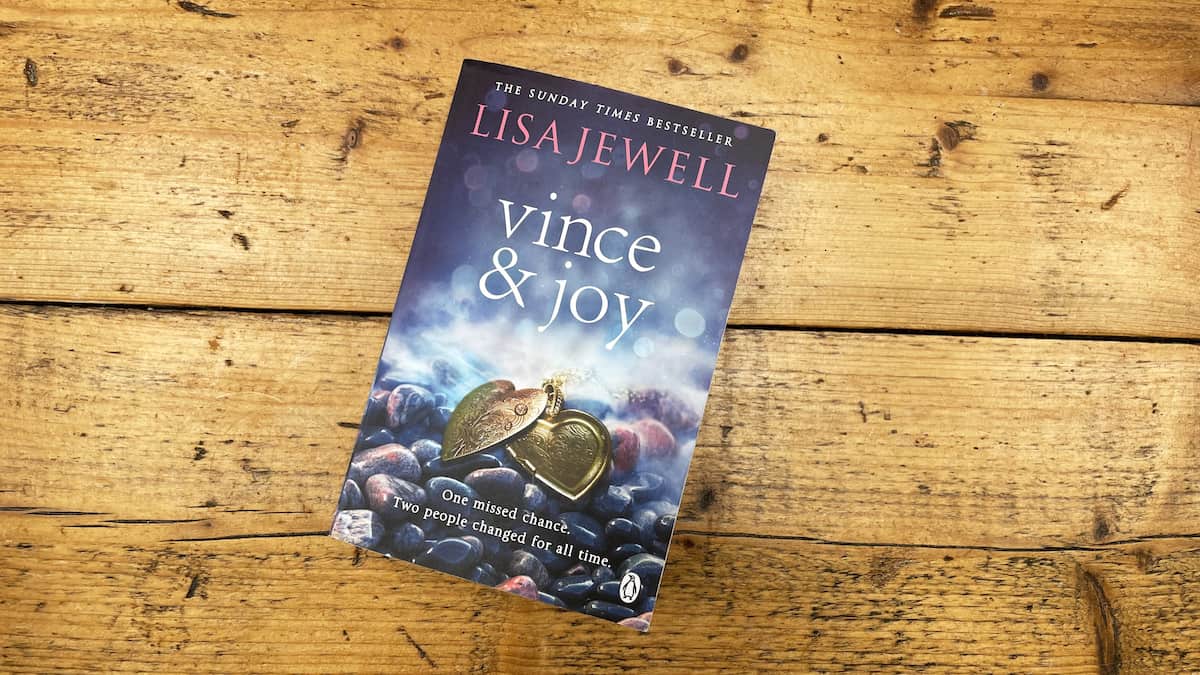 How to Fail – Elizabeth Day
Now, this book took me ages to read. At least a month. But, that was because it was the summer holidays and, it's the sort of book you really need to focus on and absorb. I read a chapter at a time and although it was slow going I really felt I got something from it. It basically teaches you to learn from your mistakes and to see things differently. It was great.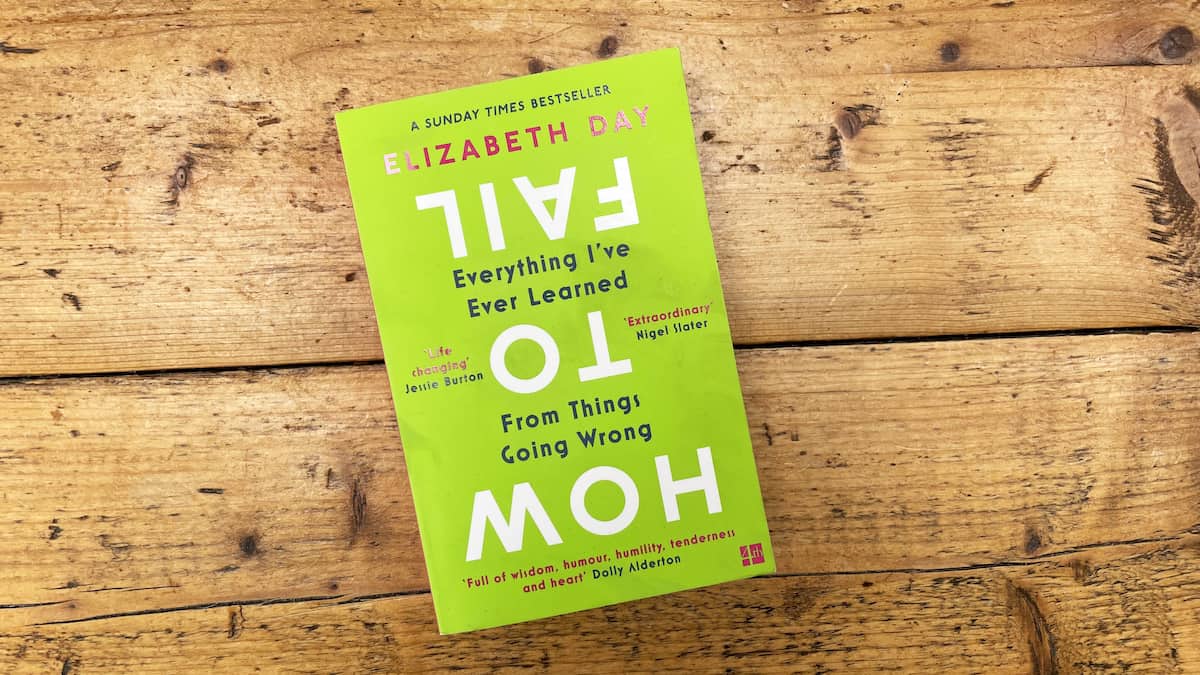 The Midnight Library – Matt Haig
This book was so different to anything I have ever read before. It's about mental health, depression, suicide and, ultimately, the choices you make in life. I read it really quickly and thoroughly enjoyed it. It was pretty predictable in places but it also felt a little like 'self help' too but in a really good way.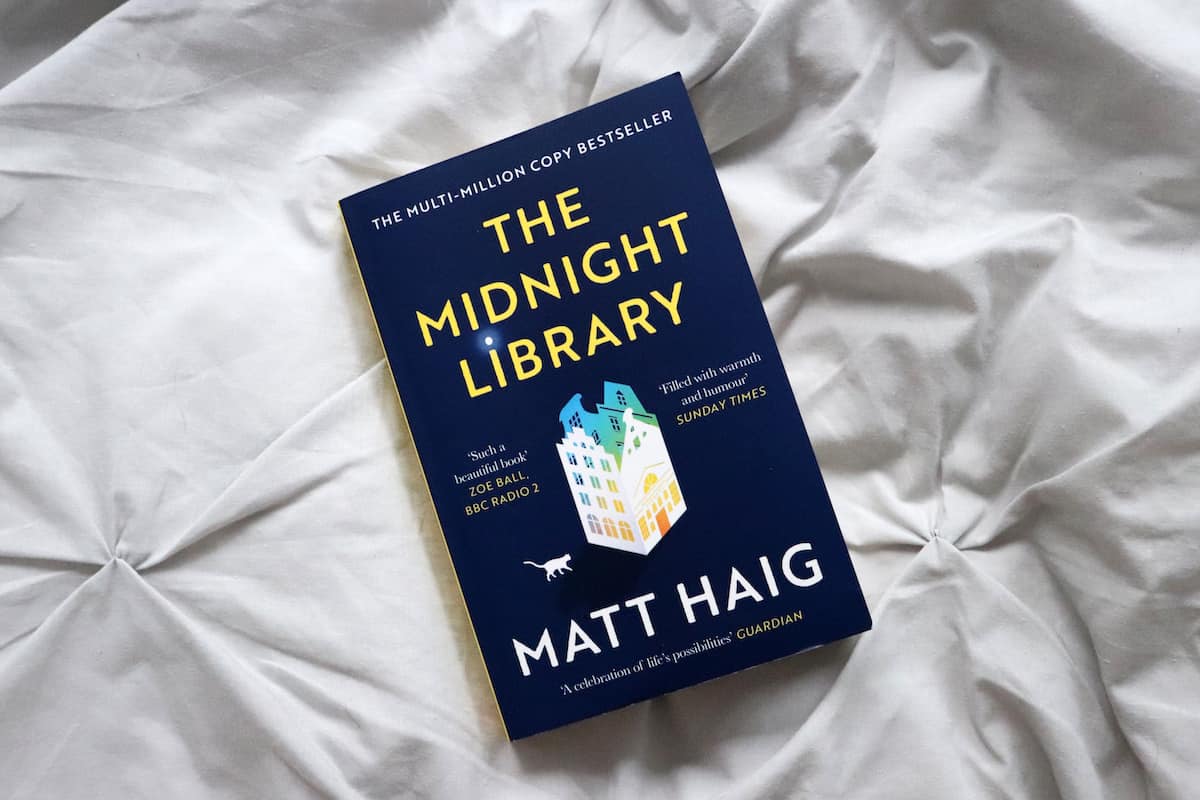 Twins of Auschwitz – Eva Mozes Kor
I have read quite a lot of books about life at Auschwitz and this one gave a completely new slant, showing the things that twins went through at Auschwitz. Used for testing by Josef Mengele, this survivor account is shocking and eye opening. It's a really good book if you want to know more about a really awful part of history.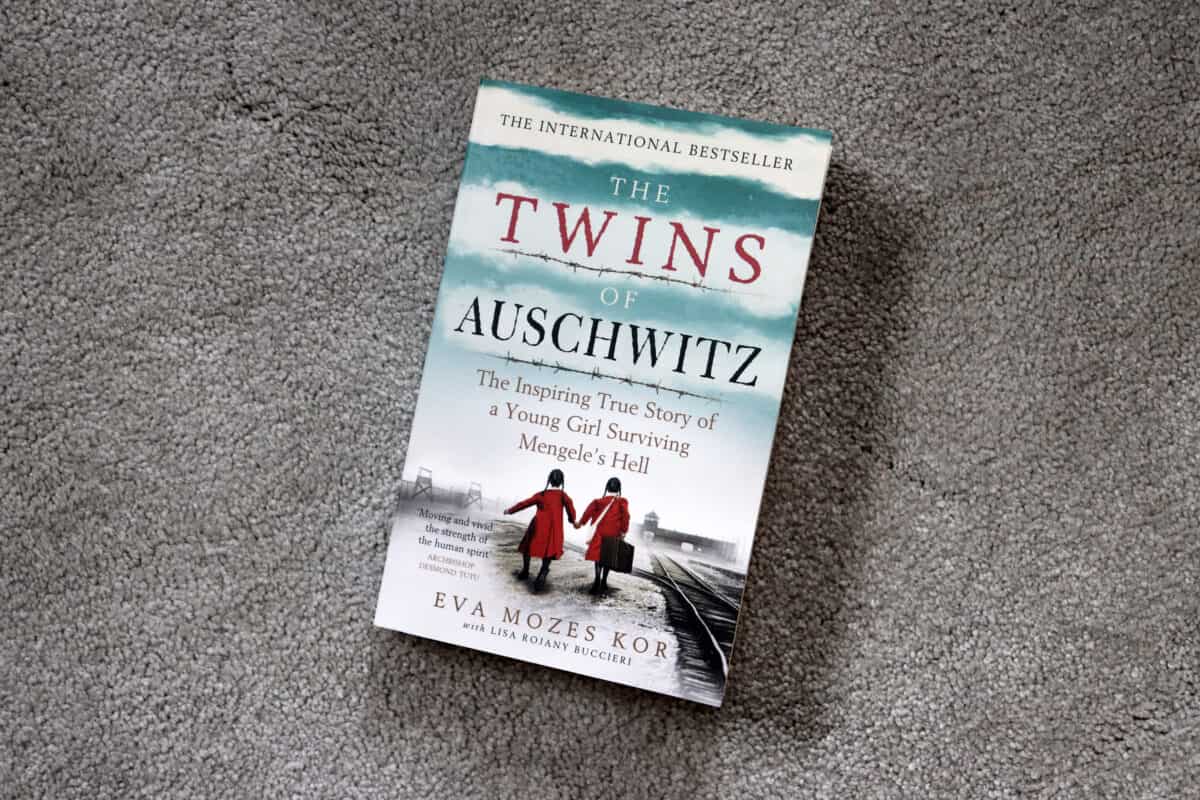 Cilka's Journey – Heather Morris
This is a must read if you've read The Tattooist of Auschwitz and adds so much more insight into not just Auschwitz but how life was for survivors after the war ended. I imagined that everyone would have been released to go home but this shows, that for many, that was far from the truth. It's harrowing, eye opening and so hard to read in places but I'm really glad I read it.
The Glass House – Eve Chase
This is one of the best books I'd read in ages. So gripping and full of a whole web of characters, it kept me guessing until the very end. I loved how the story came together and ended but it was such a lovely journey getting to know each of the characters too. A really great book.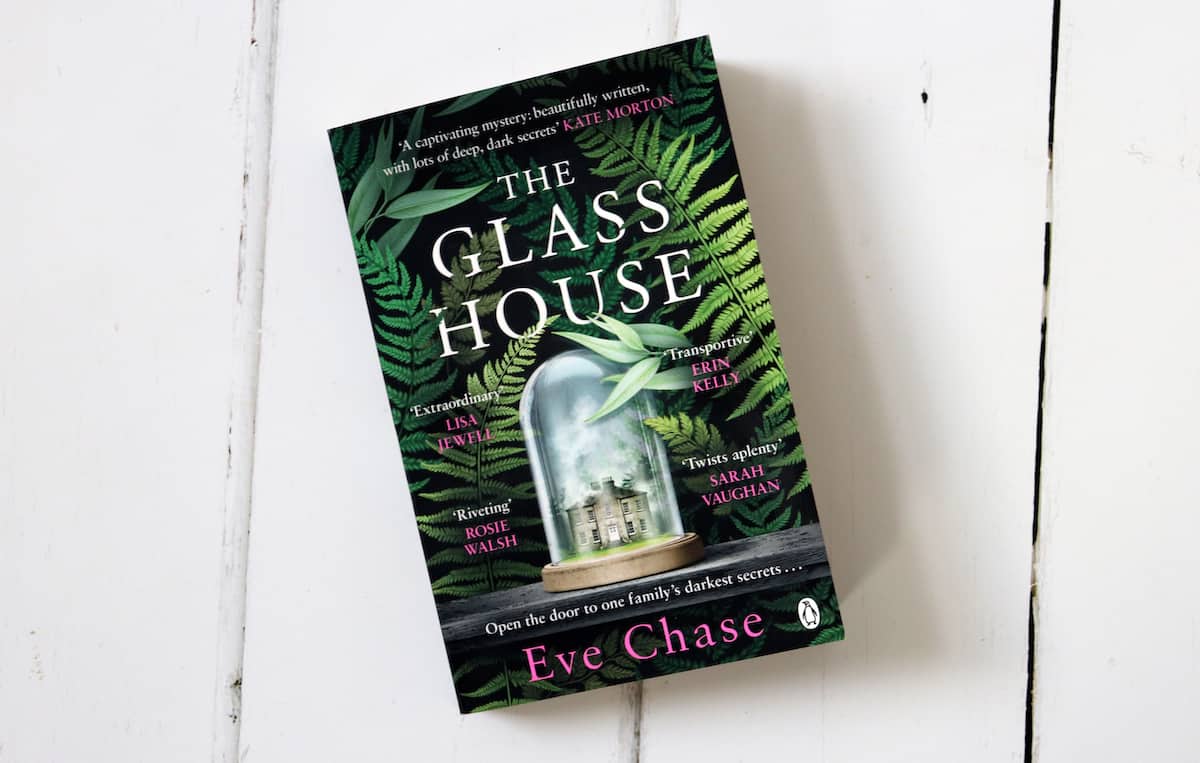 The Familiars – Stacey Halls
This book is unlike anything I have ever read before. Set in medieval times, it sets out a completely different way of life and one where simple things like medicine lack a lot of understanding. Based on real people and real events, despite being a work of fiction, it gives a real insight into the world of olden day witches, the things they were accused of and living conditions at the time. It's insightful, gripping and a real work of art. I really enjoyed it.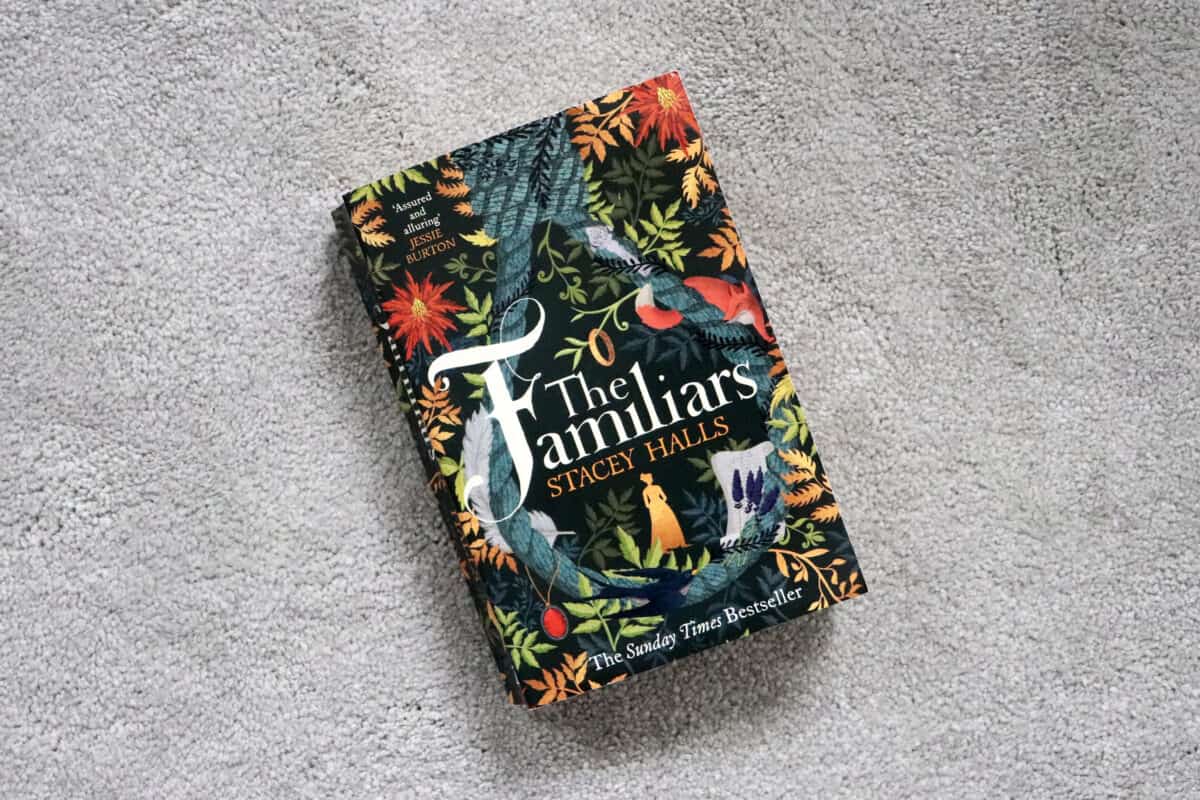 The Foundling – Stacey Halls
It was only right that I should read Stacey Hall's next book right after the first. The Foundling is so different to her first book, set in a different era, it shows what life was like for rich people and their servants in the mid 1700s. It's all about what happened to children born outside of marriage and the lengths some people will go to in order to have children of their own. It is such an emotive book and the characters were fantastic. I may have loved this even more than her first book!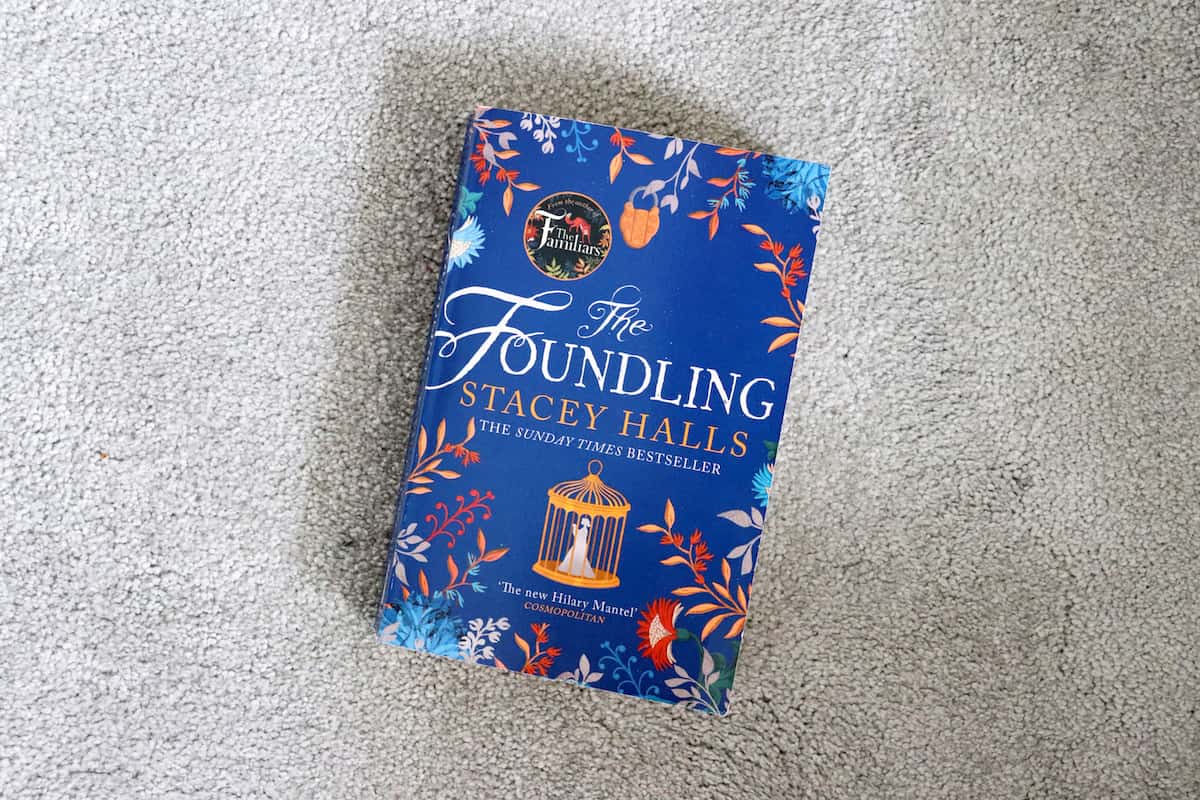 I Found You – Lisa Jewell
Every time I read another Lisa Jewell book I feel like it's the best book ever. This book was fantastic! A man on the beach with no memory and you're not quite sure who he is until so near the end. A book that keeps you totally hooked and guessing throughout. I couldn't put it down!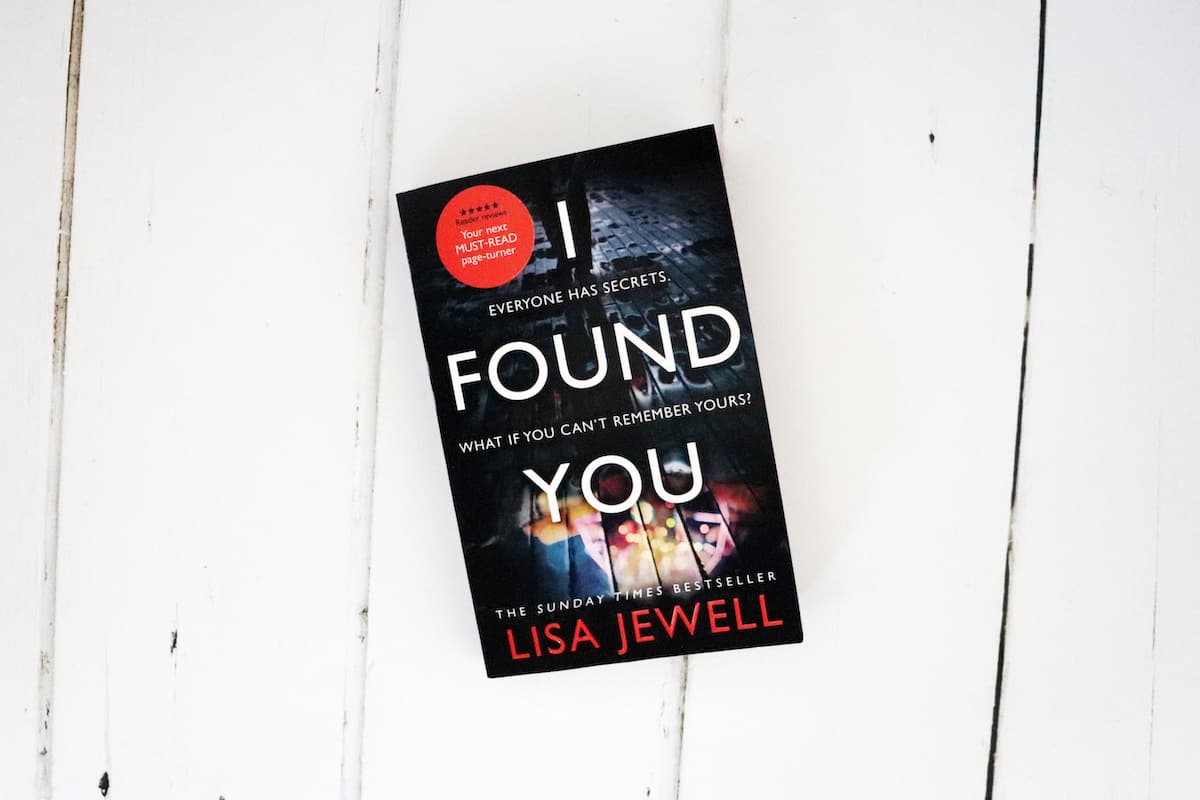 The Minute I Saw You – Paige Toon
Paige Toon is another author that I just can't enough of. I don't want to spoil the story in this book but it's about a topic I had never thought much about before and sees two people, with real issues, help each other to work through them. It's a story of love, friendship and understanding and I really enjoyed it.
The Girls – Lisa Jewell
This book was shocking and eye opening but another that I just couldn't put down. Centred around a group of teenagers and a communal garden, surrounded by flats full of people, it's a story that spans generations but all finally unravelling in the present. It had so many twists and was gripping to read.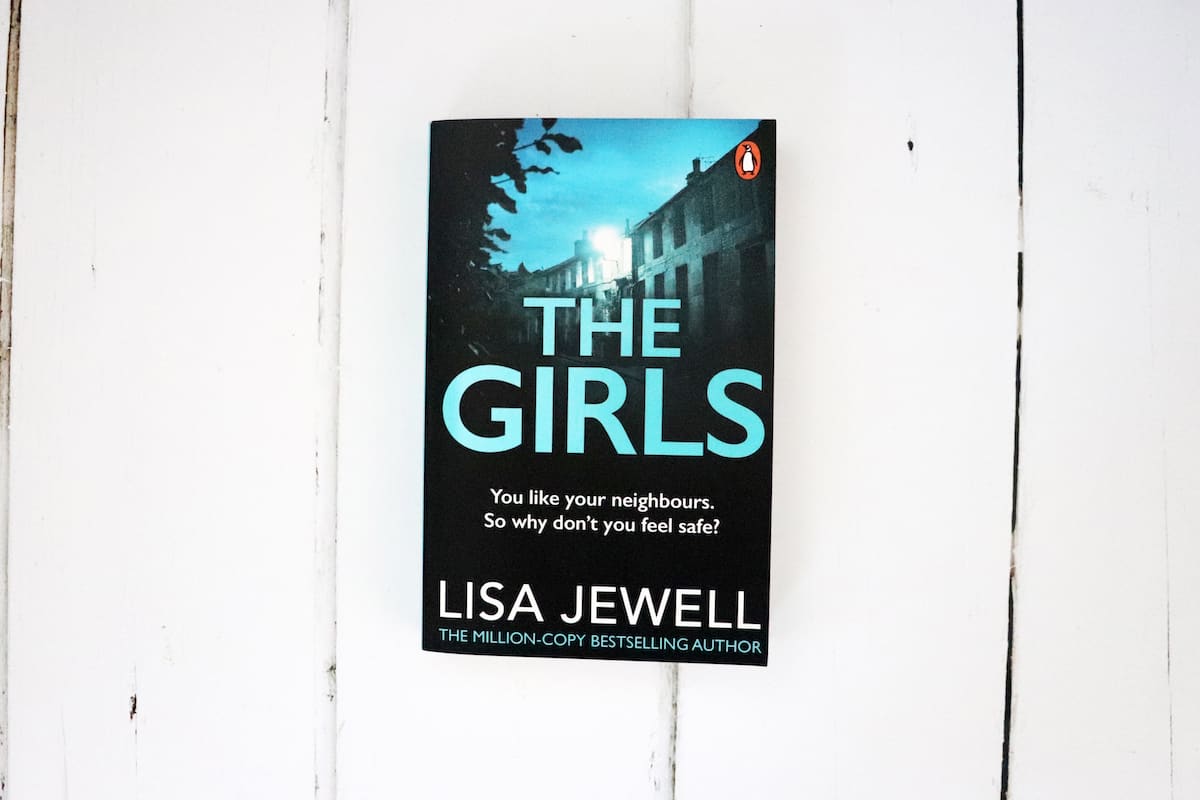 As Good As Dead – Holly Jackson
The final in Holly Jackson's A Good Girl's Guide To Murder trilogy, I could not wait to read this book and ploughed through it in a couple of days. I was so invested in the story, with the previous two books being some of the best I had read in a long time. I loved the characters and loved how the tiny details in the story ended up being really important as the story unfolds.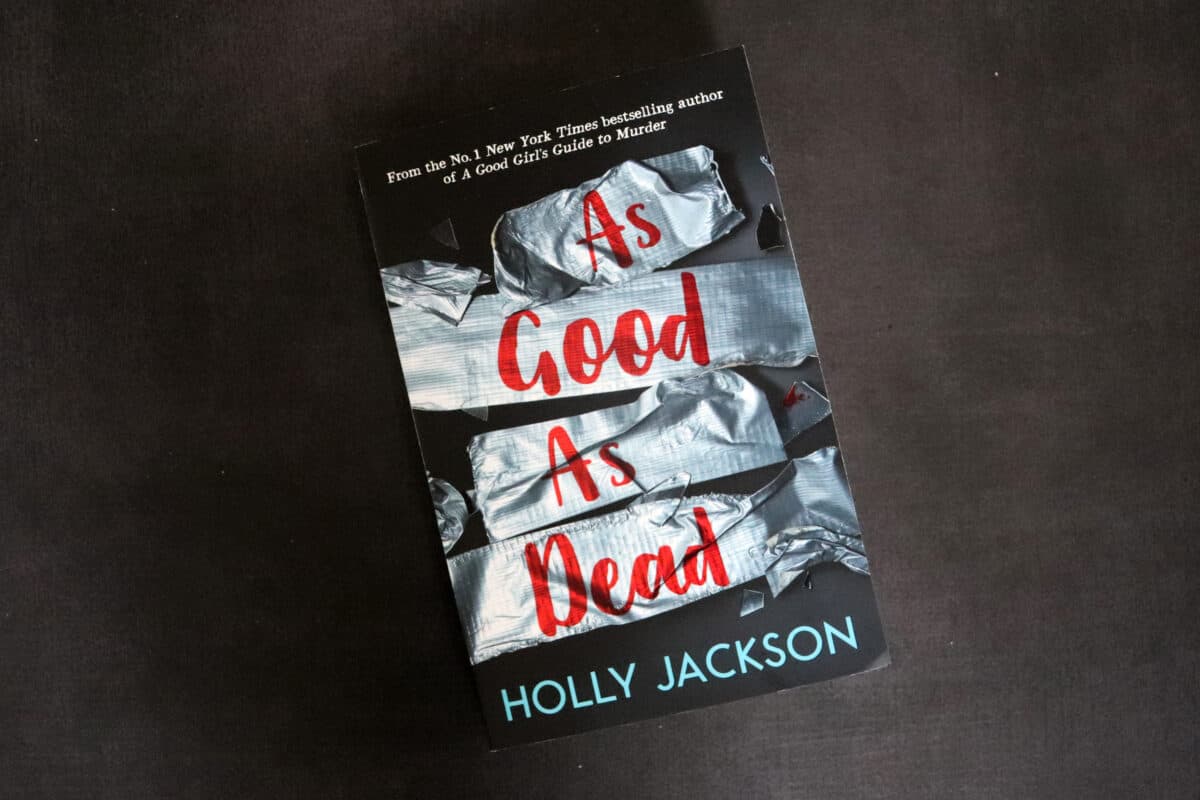 But, I didn't like the way the story finished in this book. Half way through there's a huge woah moment and for me it took the main character, Pip, off in a direction I would never have expected for her. For me, it just wasn't the right finale for a story I had invested so much into. I don't think it's what Pip would have wanted. That said, it was a fantastic, well written book and I enjoyed reading it. I was just disappointed with the direction it went in.
The Dig – John Preston
I read this book after watching the movie as I love any kind of period drama or story and love learning more about history. The book was slow going as I kept googling parts to find out more about them but I really enjoyed reading it and now can't wait to see the Sutton Hoo treasures in the British Museum at some point.
You'll Be The Death Of Me – Karen M McManus
I've come to love Karen McManus' books and this one was a really good read with so many twists and a story that kept me guessing. I loved getting to know the main characters and their backstories, seeing how their lives overlapped each other. The ending was good but not final – I can imagine a sequel in the making.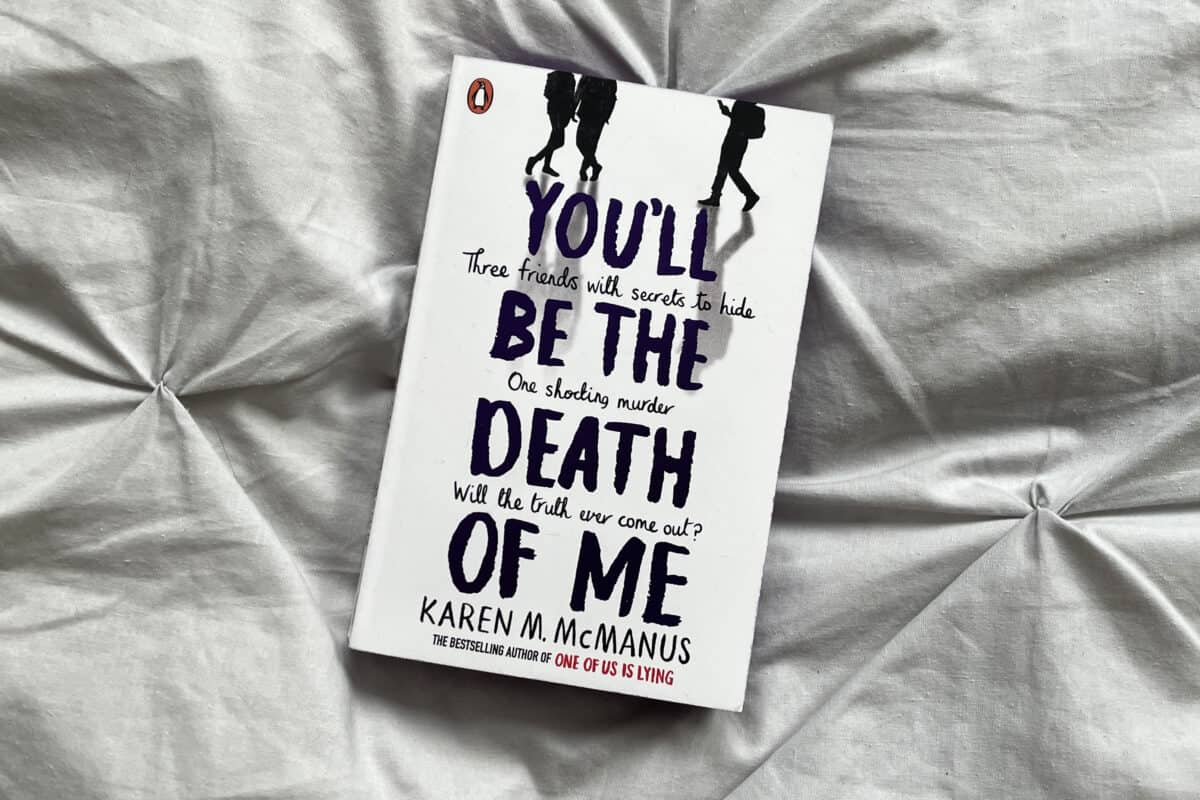 Bridgerton Books 6-7 – Julia Quinn
I finally read a couple more Bridgerton books and absolutely loved them. It's such a great series, so easy to read and with characters who feature throughout the books, with stories that overlap. I've loved getting to know the Bridgerton family, their extended family and friends and can't wait to read the last two books.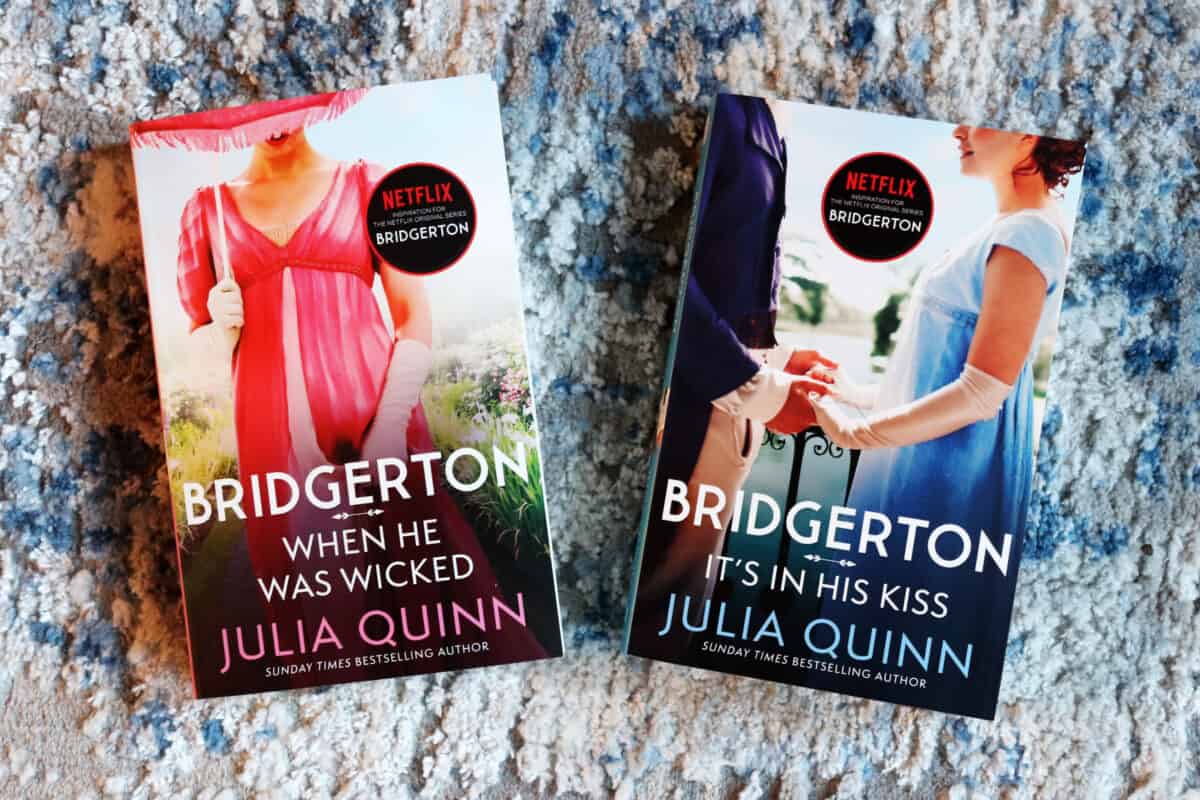 The House We Grew Up In – Lisa Jewell
I love Lisa Jewell books and really can't get enough of them. This one was just as good as the others I've read and had such deep characters, interwoven backstories and a main story that I found so interesting. Based around a woman who was a hoarder, the story showed the impact that hoarding can have on children, the reasons that someone may hoard and the longer term implications of living in such an environment. It was a really great read and I was hooked until the very end.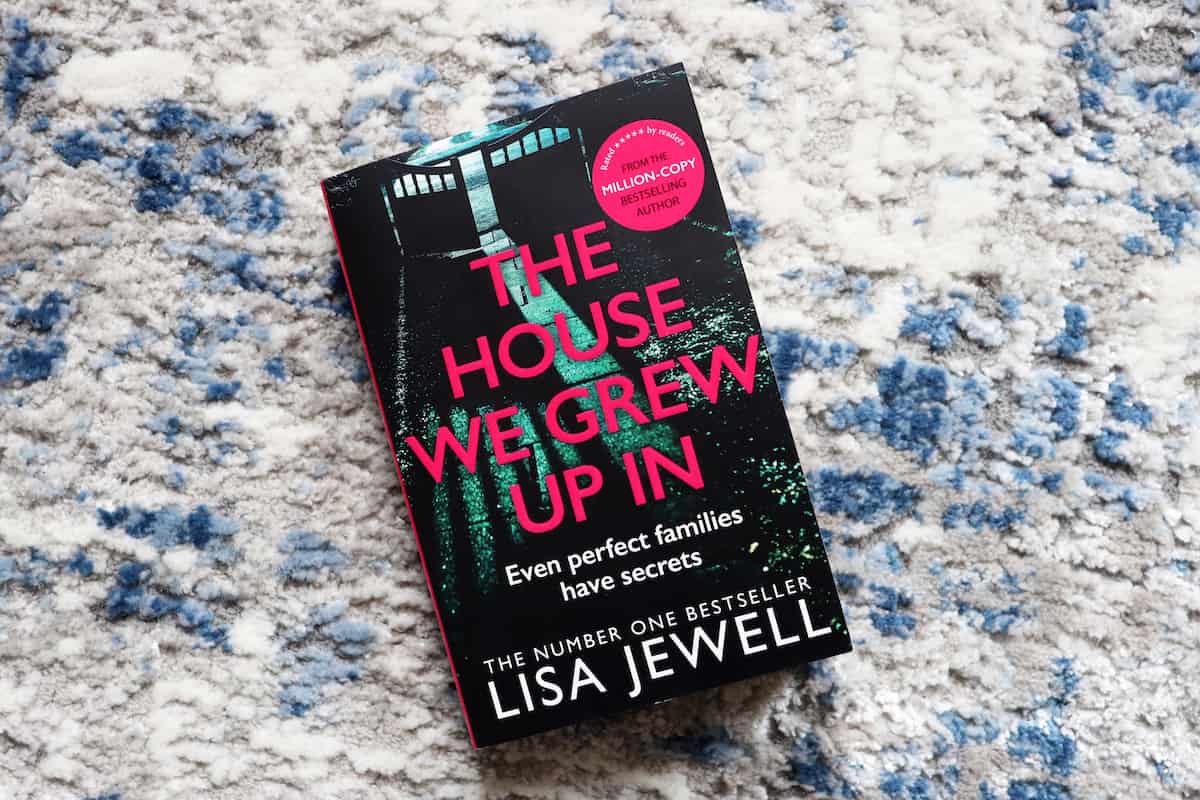 Bridgerton Books 8-9 – Julia Quinn
I got the last two Bridgerton books for Christmas and was quick to read them, finishing the series before the end of the year. I absolutely loved this series, it was easy to read and taught you a bit about history at the same time. The last book, Happily Ever After, was my favourite. It was a compilation of extra chapters, one final epilogue for each of the previous eight books plus an extra story based around Violet Bridgerton, one of the main characters of the series. It was just lovely to read and a great book to end the year on.
So there you have it, 51 books in 2021 and a record for me. I've focused a lot on reading this year and have really enjoyed it. If you have any book recommendations I'd love to hear them – I'm always looking for inspiration when it comes to new books to read.
If you're looking for more reading inspiration too, check out my previous annual posts to see what I've read over the last few years.