*This is a paid post
I remember when I got my first brand new mattress. I was 20 and it was just before Dave and I bought our first house together. Back then, nearly fifteen years ago, even the best quality mattresses were full of springs in the middle and luxury padding on the outsides with a choice of firm, medium or soft finishes. But since then mattresses have come so far – and we were sent a king size Leesa mattress to see exactly how different mattresses are now – and whether our sleep improved because of it.
Leesa complete all sales online – and the ordering process couldn't be simpler. Before I knew it the mattress was ordered and I could sit back and wait just a few short days for the mattress to arrive. When it was delivered I was so surprised by how compact the box is – there was no huge mattress wrapped in cellophane, instead there was a nice, tidy – but heavy – box that could easily be stored until your old mattress is out of the way.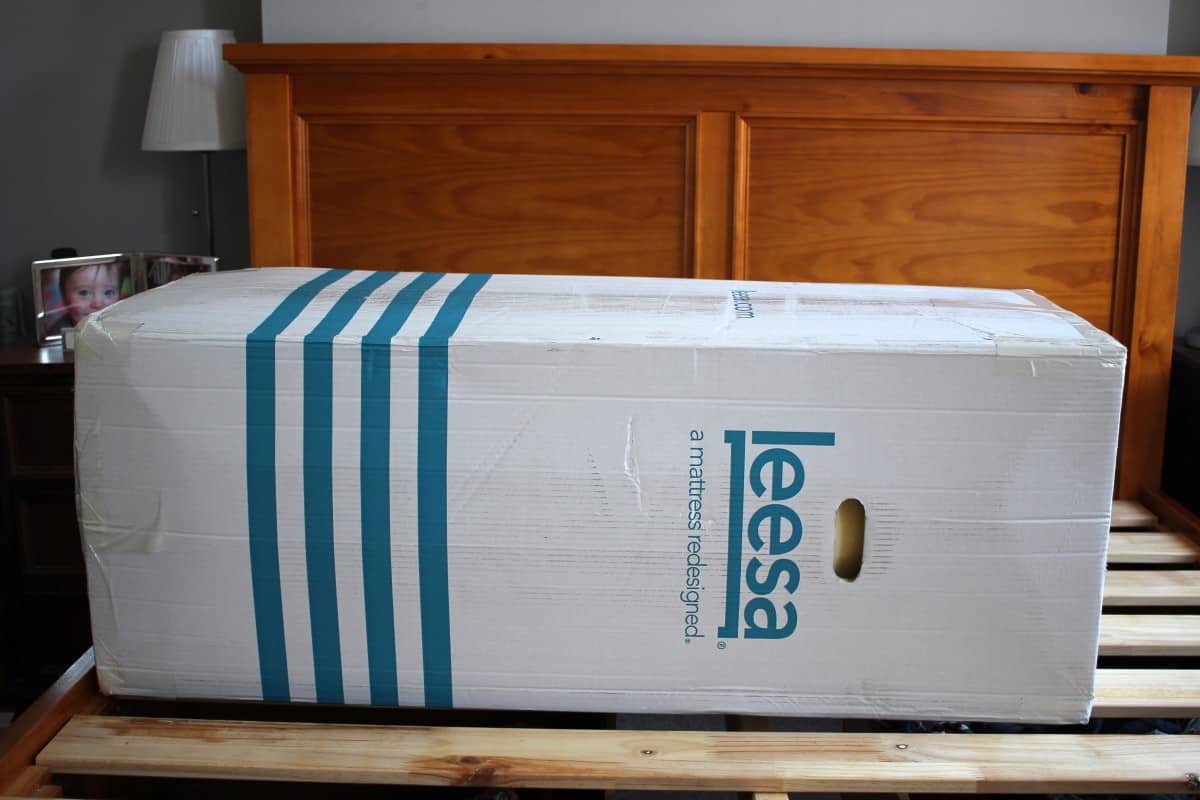 One of the best things about the Leesa mattress is how easy it is to set up. You just have to take the rolled up mattress out of the box, position it where it will be living – in our case on our bed frame – and then you take off the polythene wrap. The mattress is vacuum packed and compressed in transit so the minute you start to take the wrapping off the mattress starts to inflate and it's amazing to watch – you wouldn't think it would ever have fitted in such a compact box afterwards!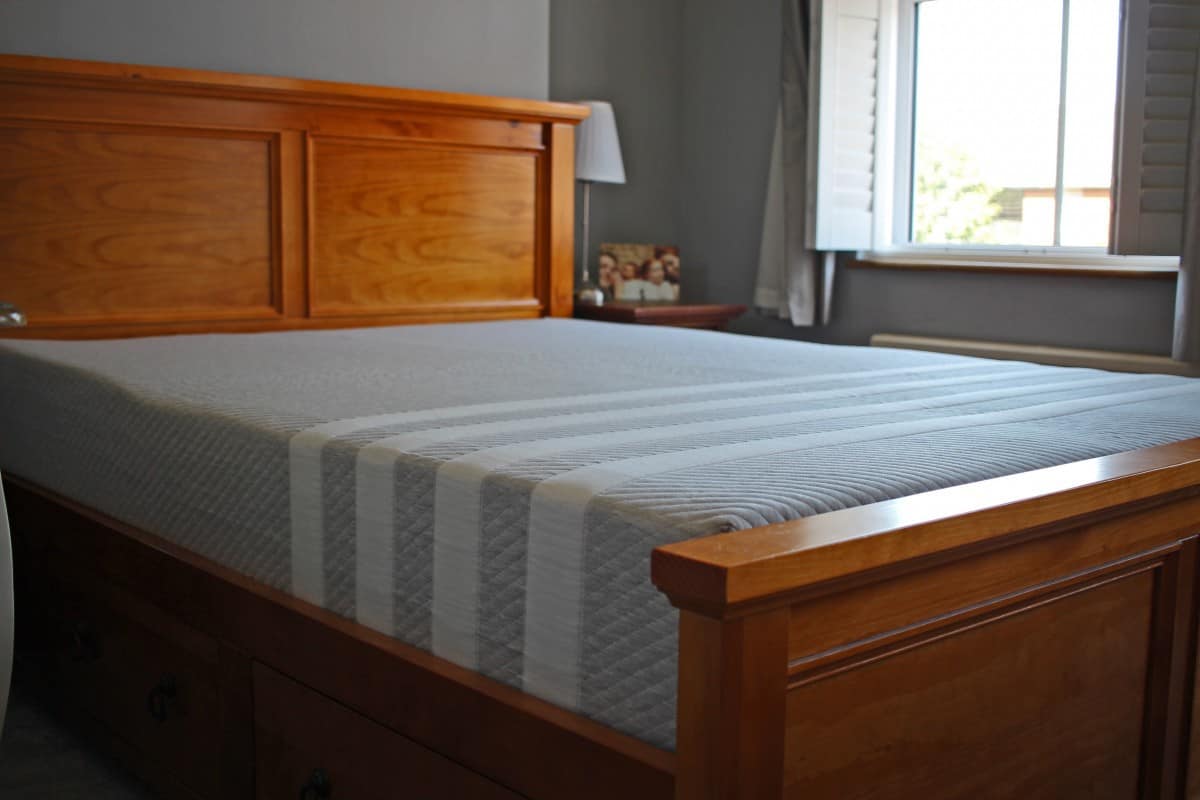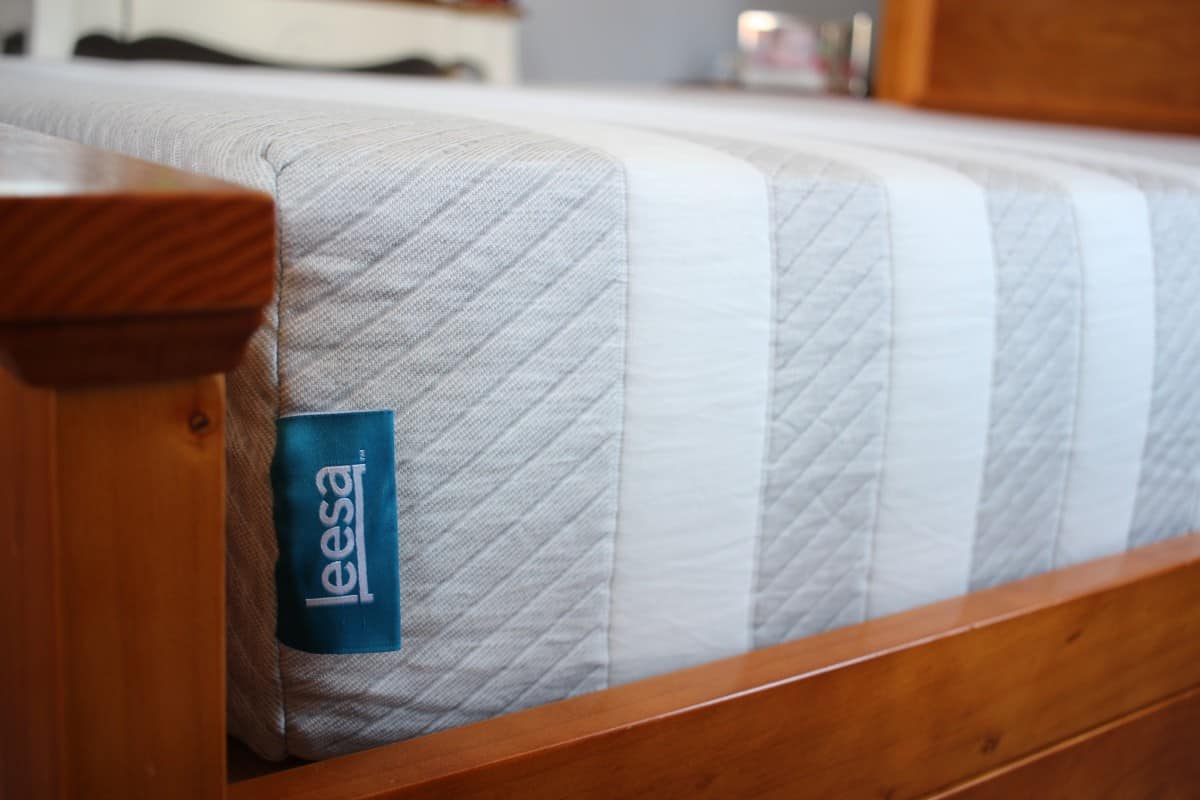 Once set up the Leesa mattress looks nothing short of beautiful. The four line design and luxury finish compliment the mattress perfectly and even without sheets the mattress feels so soft and lovely to relax on.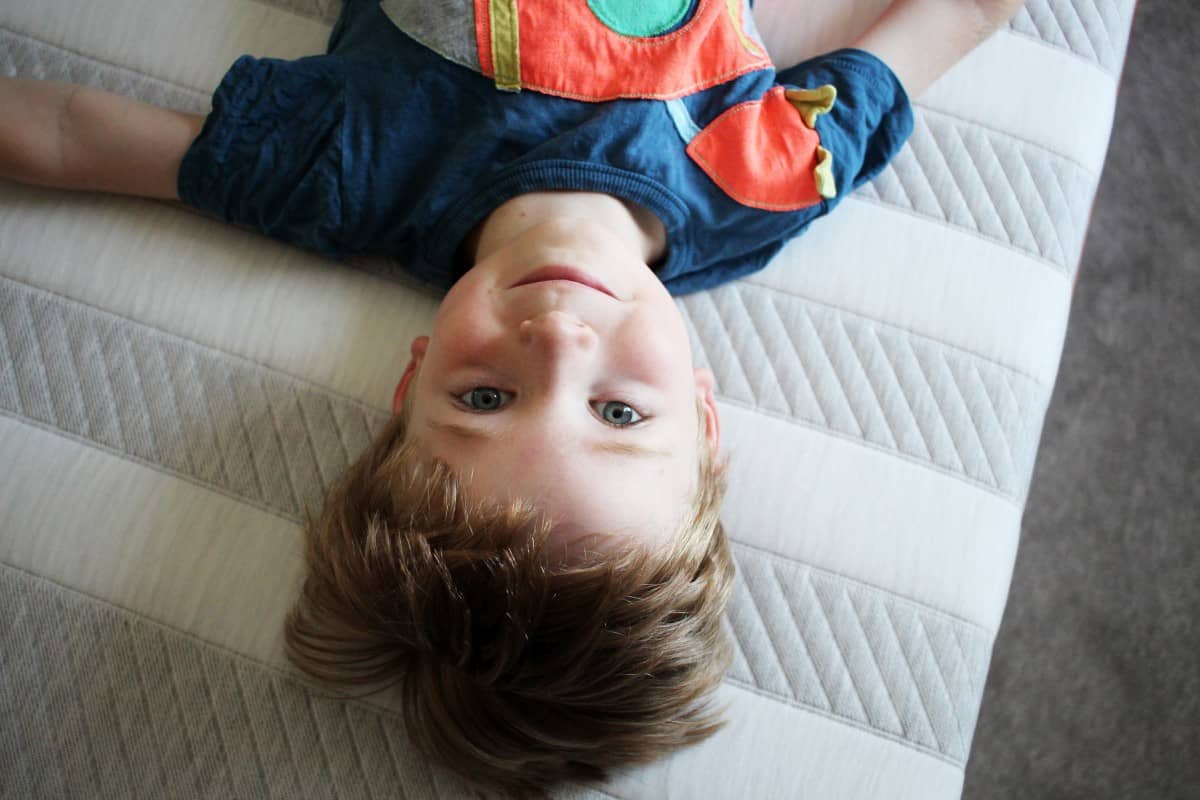 Leesa recommend that you leave the mattress for a couple of hours to fully settle and so we did just that – and after dinner we were able to put sheets on the mattress ready to sleep on it the same night. Compared to our experience with other foam mattresses, Leesa inflates and can be used a lot quicker which is great, especially when you're in the midst of busy family life.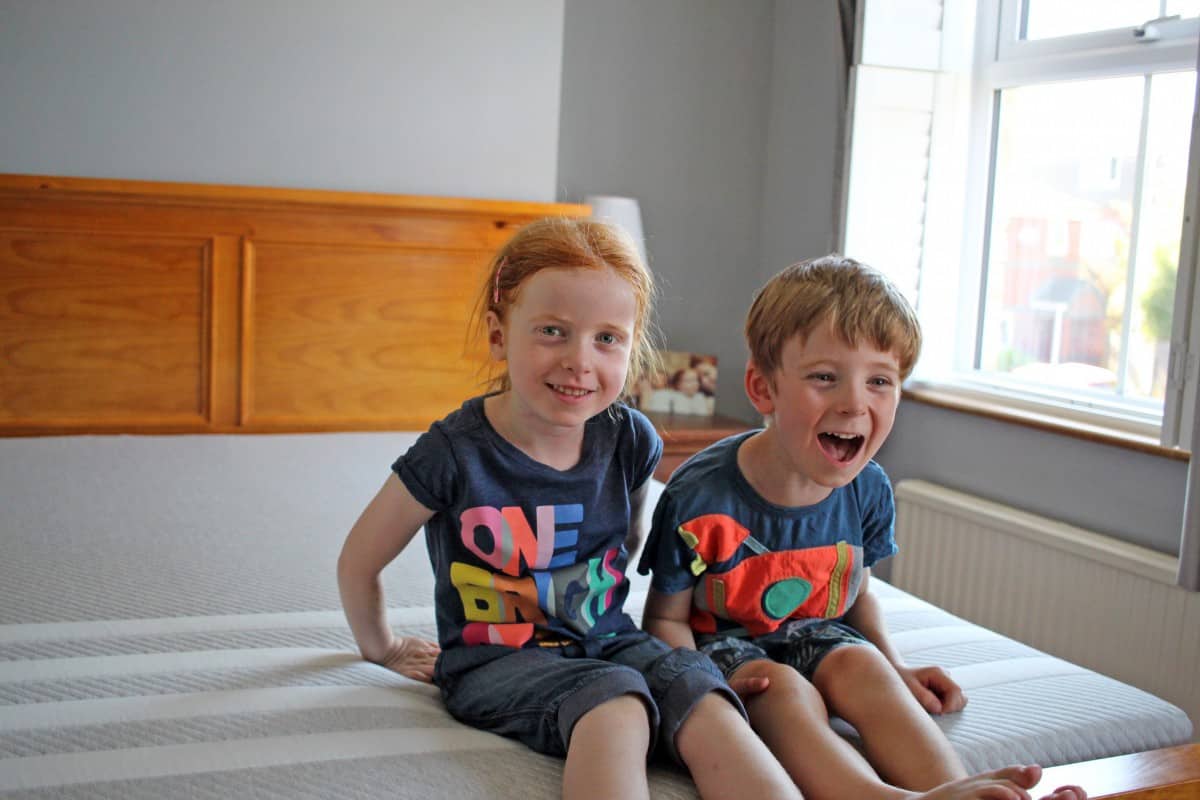 We've been sleeping on the Leesa mattress for the last few weeks and it's safe to say that the whole family loves it. The children are pretty jealous – coming in for cuddles in the morning and watching TV on a weekend morning when we're at home. They love spending time in our bed and it's made it a little hub of the home – especially as I now retreat to bed with my laptop to work in the evenings sometimes too. It's just such a comfortable place to spend time.
But, the main thing with a mattress is how well you sleep on it – and Leesa does not disappoint. The mattress is firm to the touch but contours to the shape of your body, giving you great support overnight. The mattress doesn't make us too hot and the cushioning feel of the mattress stops mine and Dave's movements overnight from disturbing each other. We have slept so well since it arrived and there really are no complaints in that department.
The Leesa mattress has a 100 night guarantee – so if we weren't sleeping as well as we have been Leesa would happily take the mattress back. But they also have a 10 year warranty on their mattresses meaning that if a fault in our mattress becomes apparent they'll replace it for us too. Add to that the fact that Leesa give a mattress to someone in need for every ten that they sell and it makes Leesa a really great company to buy from – they have such faith in their products but give something back too.
We have slept so well since our Leesa mattress arrived and I'm sure one of their mattresses would be a great investment for anyone looking to improve the quality of their sleep or just replace a mattress they've had for years. I have teamed up with Leesa to pass on £100 discount to readers when purchasing a Leesa mattress – just use code WHATTHEREDHEADSAID at checkout.
Here's a little video I made of our Leesa mattress experience: