*This is a paid post
It's no secret that LP and Little Man are really creative and they love nothing more than getting the pens or paints out and letting their imaginations run wild. Over recent weeks they've enjoyed using watercolour brush pens and painting rocks but this week we had something new to try – window markers from Chalkola!
Chalkola Window Markers come in such bright colours – and there's even metallic chalk markers too! They work like standard liquid chalk markers where you give them a shake and then press the nib up and down until the fluid runs through. You can then start creating!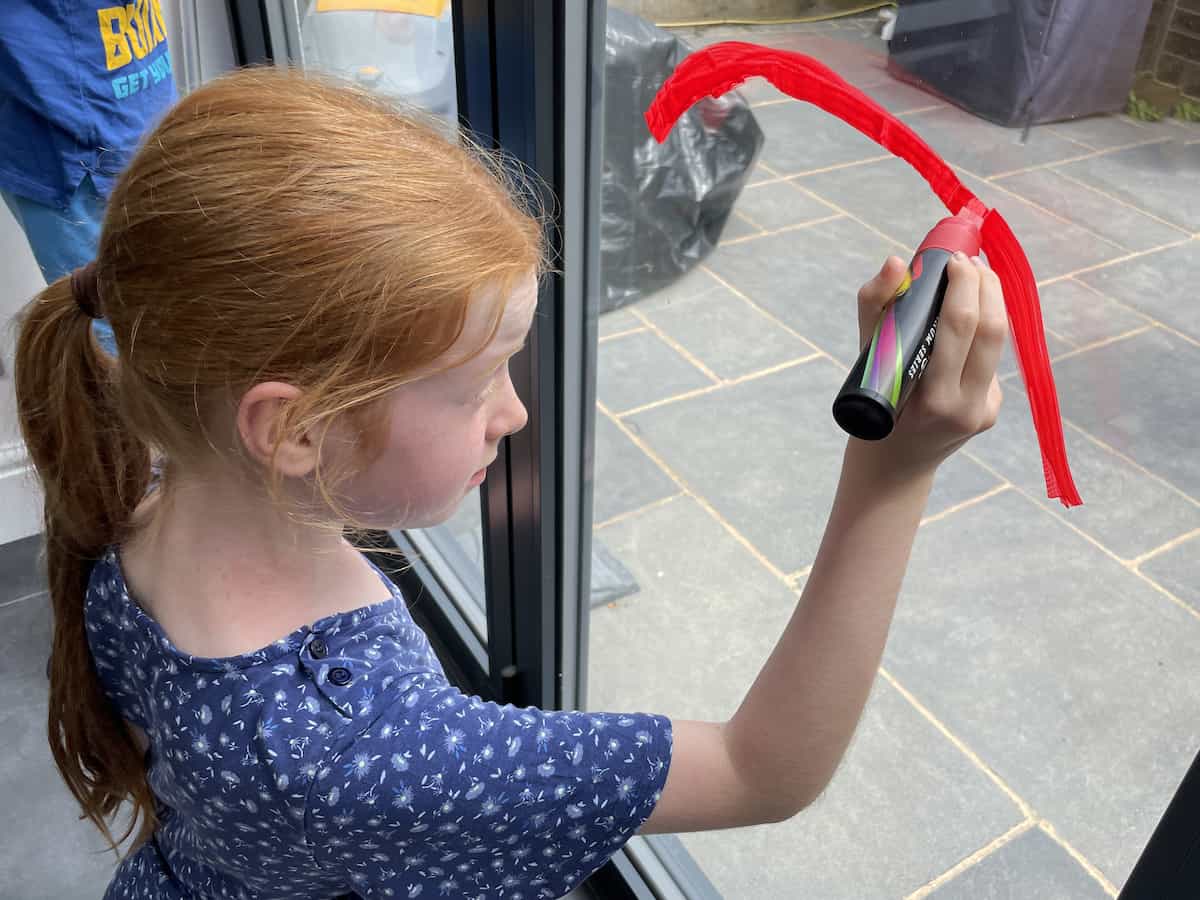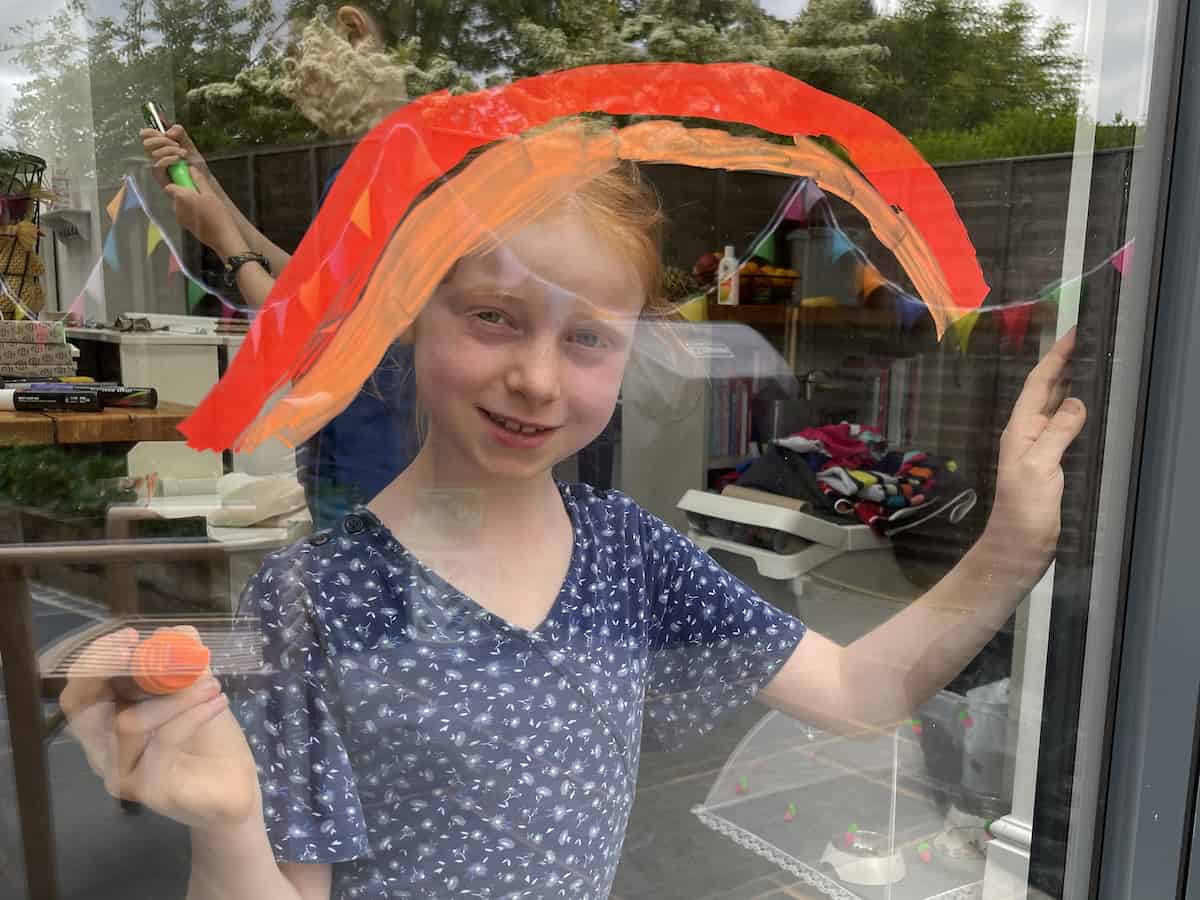 When I told the children they could draw on the windows I have never seen them so excited. They had to check I was sure and they asked if the markers would be permanent – no, the markers wash off easily so we can decorate the windows over and over again!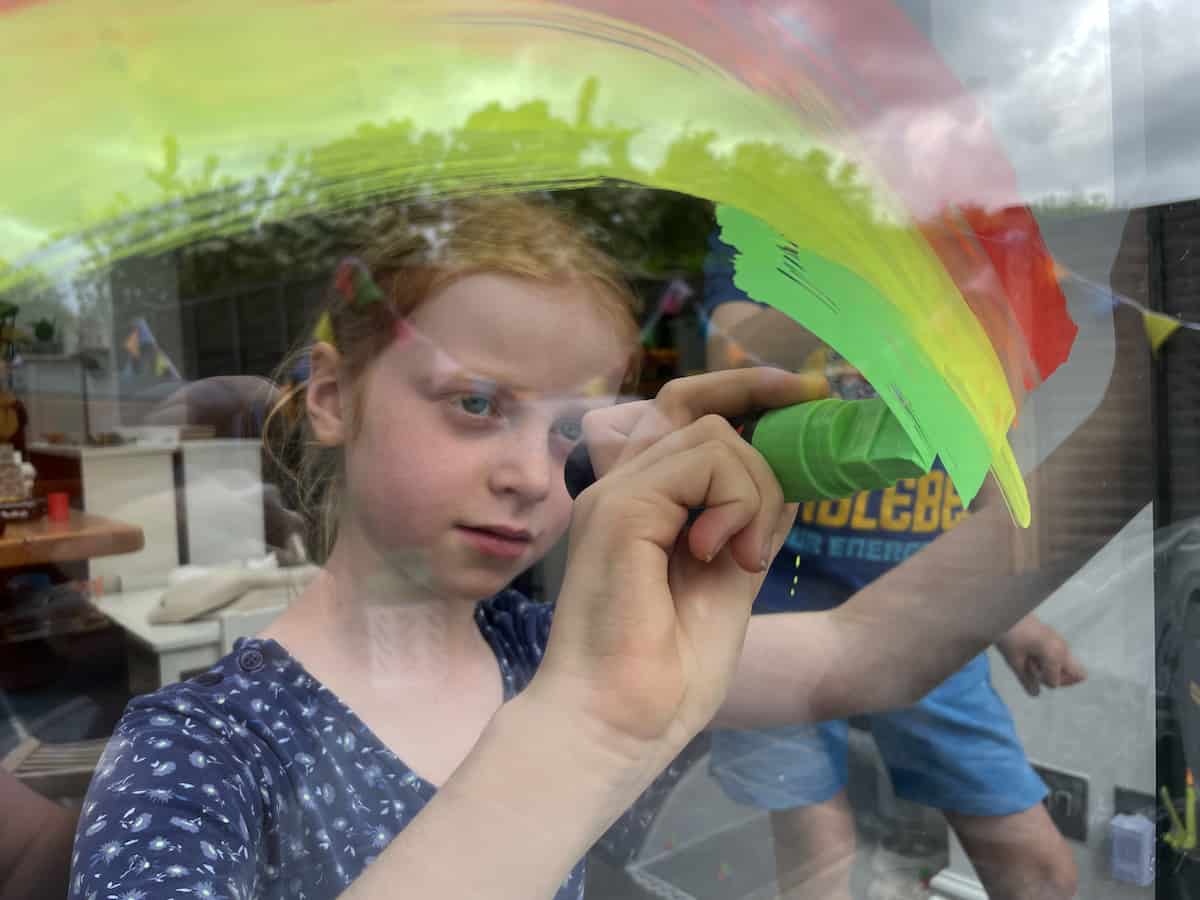 The children took a window each and started designing. The washable window markers are so easy to use and give fantastic results. The children used the markers on the inside of the window and you can see the drawing lines and marks on their pictures – but outside the pictures are solid colour and look amazing!
Liquid chalk window markers are a fantastic investment and give amazing results. Plus, they can be used on so many things – not just windows. On non-porous materials like glazed mugs, mirrors or the windows they work like dry erase markers, you draw and then wipe off. It couldn't be easier.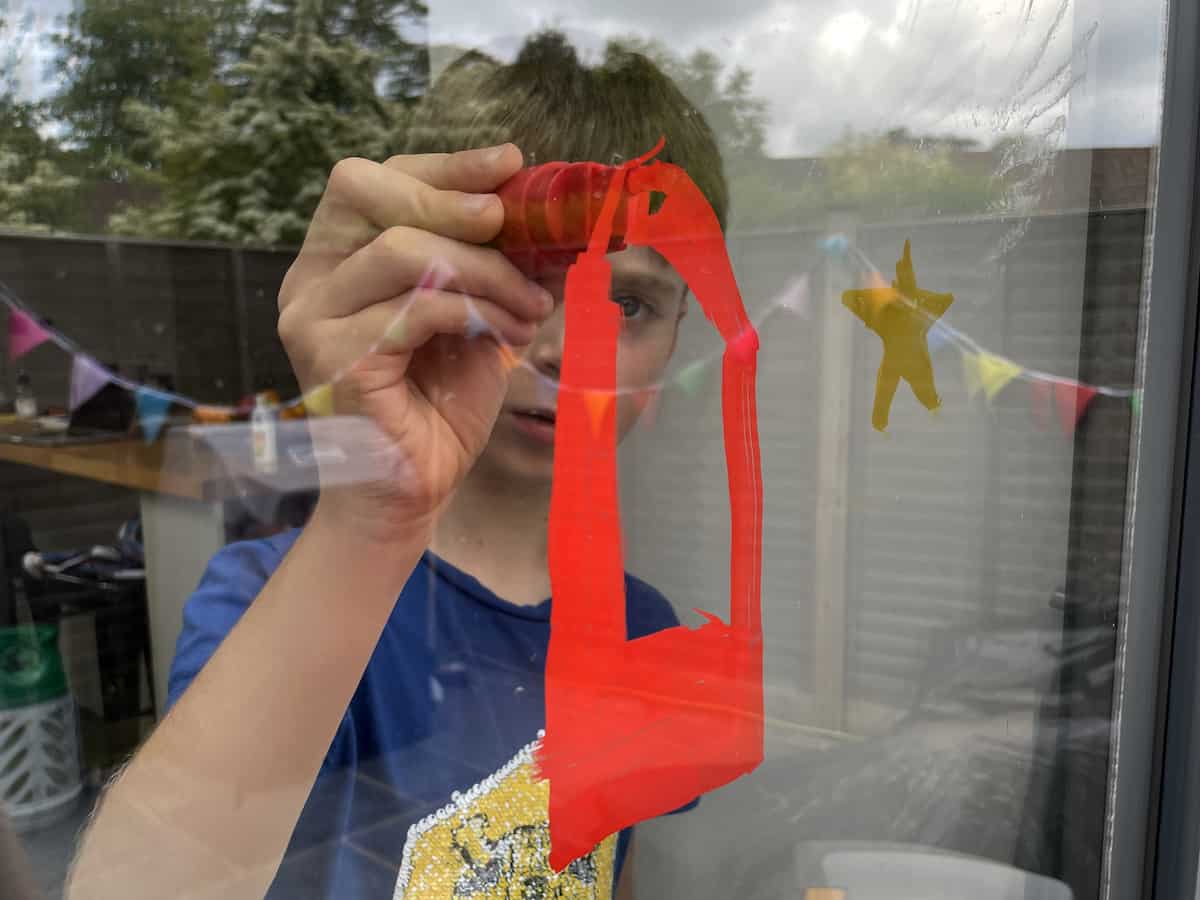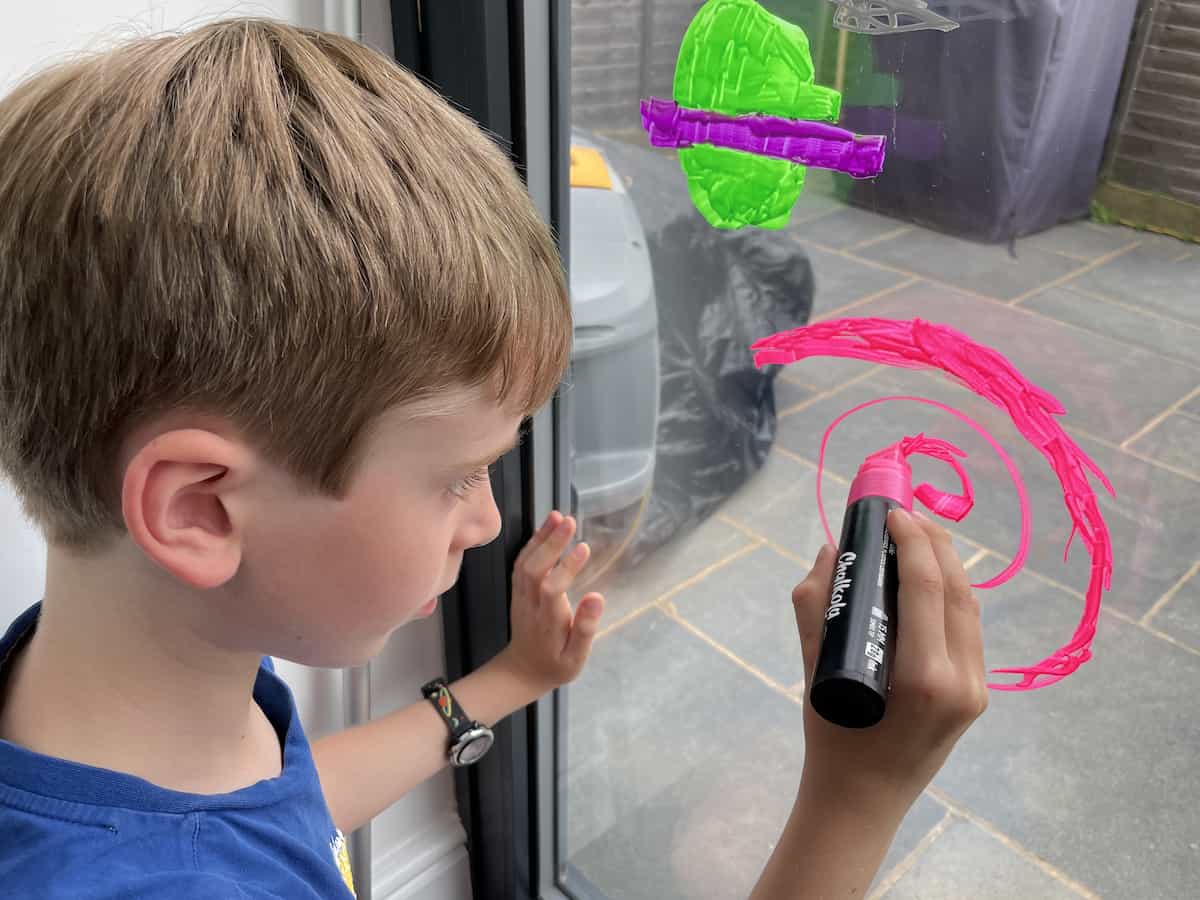 On porous surfaces like wood, bricks or rocks the liquid chalk pens are permanent, sinking into the material to give a long lasting finish to update any home or garden. Rainbow chalk markers are a great investment for any child and something that they can use for so many different activities.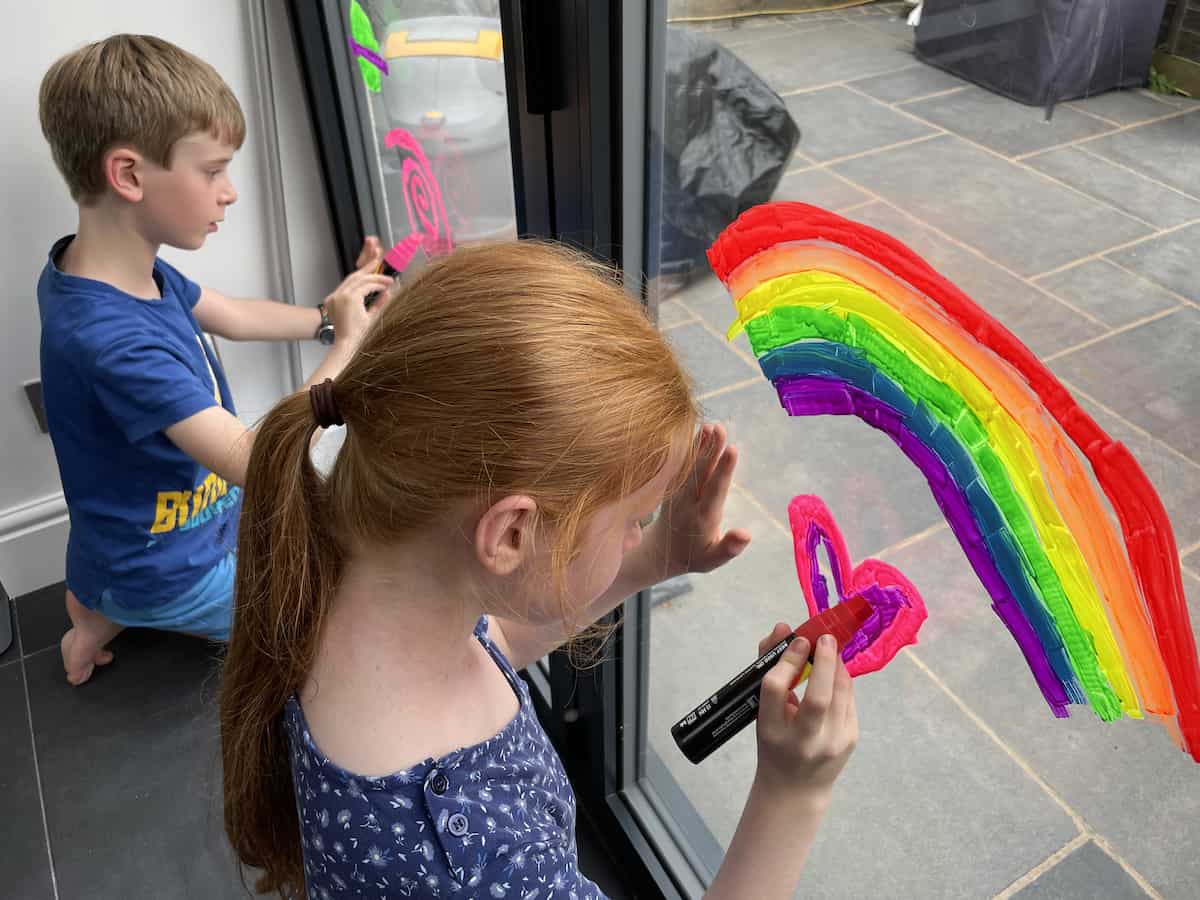 The children absolutely loved painting on the windows with the chalk marker pens. The results were bright, bold, colourful and a great addition to the glass windows of our bifold doors! They've asked to do the front windows in the house next – and I think it's only time before they start asking about the car windows too!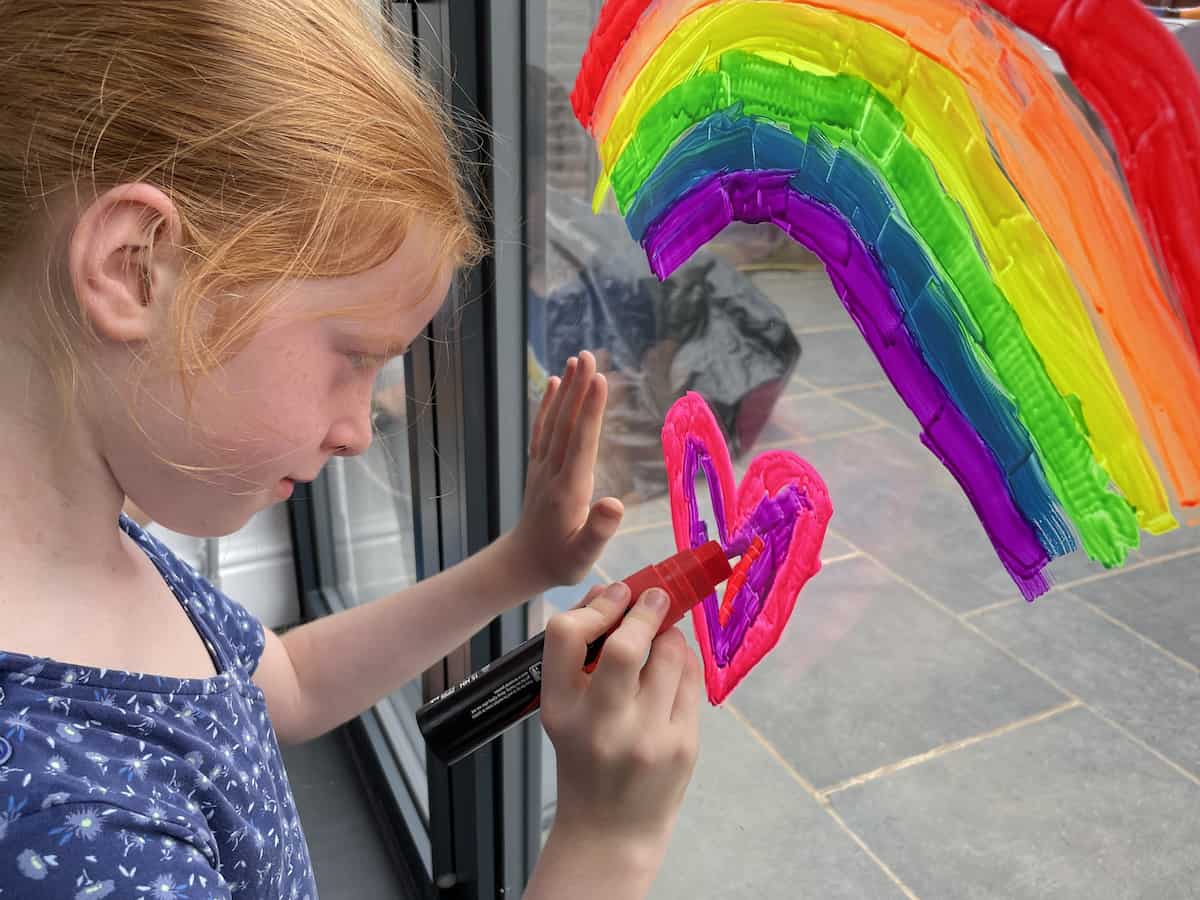 Unlike permanent glass pens, the washable markers can be wiped off and used again and again. Plus, if you make a mistake you can just wipe it off and start again. They're completely child safe and non toxic.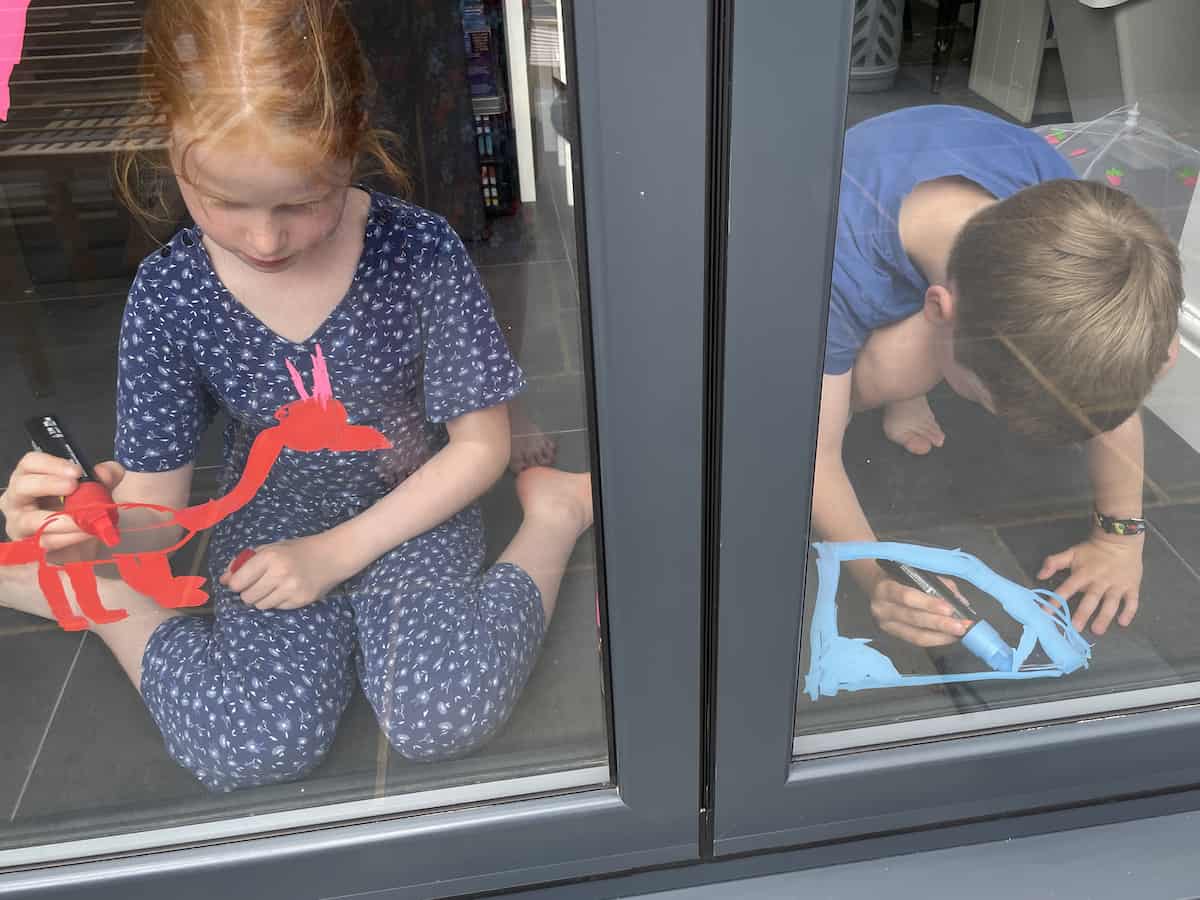 Once dry, the window paint pens give a really durable finish and the kids' creations could stay on the windows indefinitely – until we get the soap and water out and rub them away!
The Chalkola Window Markers are a great investment for any family home and I know even adults would love a go – I've used them and they're great fun!