Last weekend I decided to confront someone about the way they had been talking about me for months behind the closed doors of a Facebook group. I told them that the things they were saying were not just unfounded and with no real cause. They were vile and much the same as I had heard being bullied as a child all those years ago in the school playground. Their response?
'People are bored of the whole bullying thing. It happened, it was shit. Get over it and move on.'
I hadn't mentioned my childhood bullying but they obviously realised that their behaviour amounted to that – bullying adults. They really couldn't understand why, even now, 16 years after leaving school and three years after writing about being bullied, I was still talking about it. Why being bullied was still a topic of conversation for me.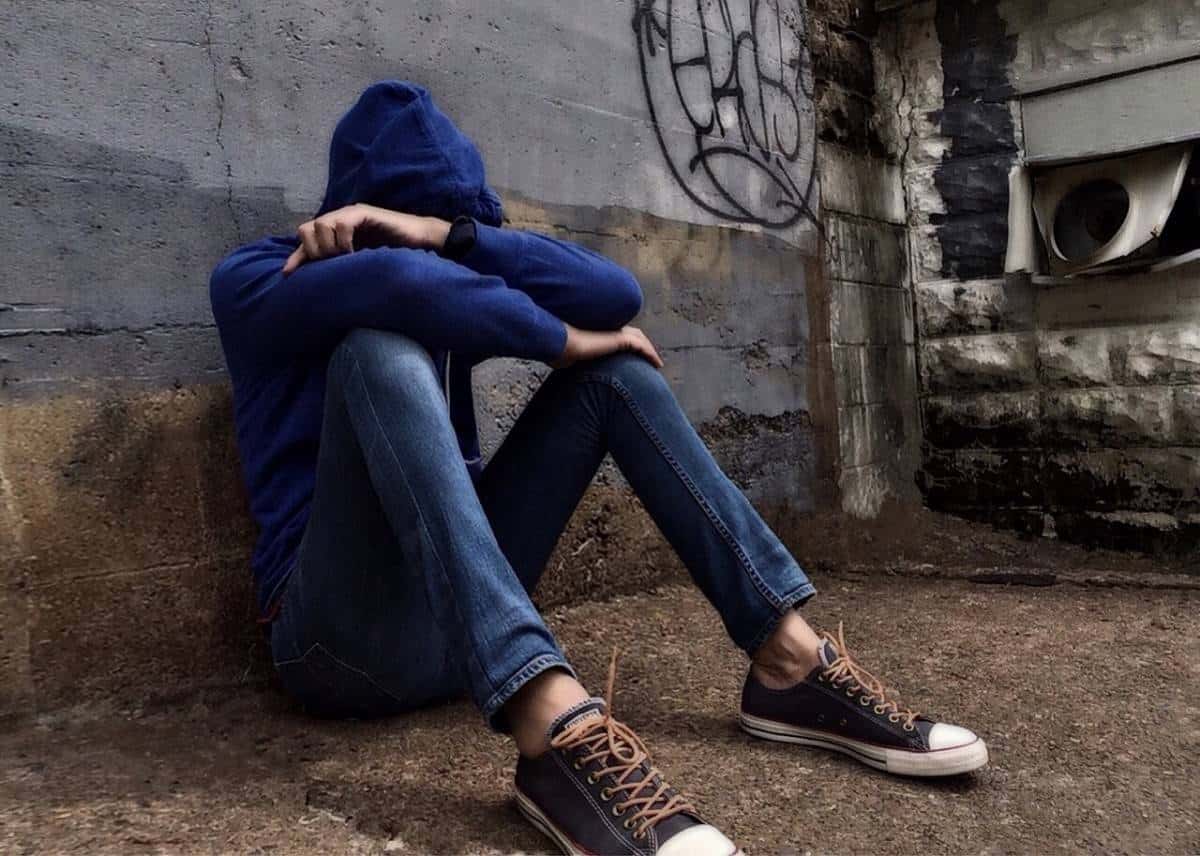 Does bullying still affect me years later?
You see, being bullied isn't something that affects me now in day to day life. It's something that happened and it definitely shaped years of my life and contributed to the person I am today. But, it happened such a long time ago. I've written about it and it was cathartic. I should just get over it and move on, shouldn't I?
But really, how to move on from bullying?
I've heard people saying the same to others with medical conditions, people who have children who suffer with medical conditions, people who are abused, who are victims of crime, who are in a traumatic event or who lose family members in different circumstances. That they should all talk about it to friends or family or a service like BetterHelp, or write about it and then just get over it and move on.
But that's the thing. Whenever you experience something, whenever you feel wronged by society, the government, health care or anything else. Whenever you lose someone, whenever you have something terrible happen to you – it changes everything. And it has a huge impact on your mental health.
First, you come to terms with what has happened, you find out why it happened and you try to mend things as best you can – your home, your family, yourself. But then you realise there are other people out there, other people who may have experienced the same thing or who may experience the same thing in the future.
And you want, more than anything else, to stop other people going through what you did. You want to make change, raise awareness and make the world a better place for your children, and your children's children.
And that is the same for adults who were bullied as children.
But, the childhood bullying effects on adults is huge and varies from person to person. I am incredibly lucky that I am one of the adults who were bullied as a child who has walked away pretty unscathed.
I have dulled memories of everything that happened and I still have issues with confidence and meeting new people but aside from that I am pretty scar free. And I am lucky. Bullying recovery can be such a long, hard process for many.
Can you stop how bullying affects adulthood?
Instead of just getting over it and moving on you do what you can. You talk about what happened, the reasons why it may have happened and what life is like now. You talk about the little things that could have made such a big difference and you hope that by sharing your story it may make that difference to someone, somewhere.
It may stop them being mean to the little kid at school, it may stop a child having to eat their lunch in the school toilets and it may make someone go and sit with that child who is by themselves all the time. It may prompt a parent to talk to their child and it might make a child open up to their parents, to their teachers or to a friend. It might just help a little.
Gandhi once said "Be the change that you wish to see in the world". I don't talk about my experience with bullying to give myself something to write about, to have something to post on social media or to make myself feel good. I write about it and I talk about it to make a stand – and to make change. I don't want other children feeling the way I felt as a child.
Why was I bullied?
I was bullied relentlessly because I was ginger, because I was shy, because I had braces, a large forehead and glasses. I was bullied because I didn't have designer trainers, because I wasn't stick thin and because I lived in a council house.
I was bullied for pretty much anything the children at school could think of. But, I am glad that I went through everything I did before the times of social media, before your life, even as a teenager, is amplified by Facebook, Instagram and Snapchat.
I know that if I went through what I did in the world of today I would have found it harder to cope, I wouldn't have been able to get away from the abuse and those hours at home in the evening, instead of being respite would have been a continuation of the hell I endured at school.
Why am I still talking about being bullied at school?
And that is why I am still talking about being bullied at school. Because if I went through what I did, and it affected me so much and made me feel so low, so stressed and so down on myself how do children of today feel when they are experiencing it pretty much all day and all night every single day both at school and online?
I saw a news video where Lucy Alexander was talking about her 17 year old son Felix. He had taken his own life after years of torment by school bullies and she'd written an open letter to parents everywhere. The main emphasis of the letter was to teach children ways to 'be kind, always' – and it really is that simple.
It's so hard to think of how many lives have been lost, and how many lives have been torn apart by children just being mean, day in, day out. The bullying and trauma children suffer is massive and if I can talk about what happened to me, and if it means that one child will go to school and be kind, if one child will stop being mean to someone – and walk in the other direction instead of calling them names – if one more child can get through school unscathed because someone has read about my experiences and it has changed something for them – then for me, that is enough.
So no, I won't just get over it and move on as my story isn't just about me any more. It's about the world my children are growing up in and it's about the experiences they have in life, and that their friends have. It's about the bigger picture and for me, that is worth talking about.
If you are being bullied or are trying to come to terms with bullying that happened to you at some point in your life, visit Bullying UK for more information. They have helplines for bullying and there is always someone that can help.
I've also written about when bullying becomes a police matter – if you're being attacked physically, verbally or mentally do consider talking to the police.