Disclosure: We were invited to see this show for the purpose of this post however all opinions are my own.
Last week we travelled to Dorking to see Dinosaur World Live at Dorking Halls theatre. The children are a little bit obsessed with dinosaurs at the moment and so they were really looking forward to the show and had no idea what to expect.
Dinosaur World Live is aimed at age three and over and is a really interactive stage show. The whole show was presented by Miranda, an explorer who had found herself stranded on a desert island occupied by dinosaurs.
During the show we got to meet a Tyrannosaurus Rex, a Triceratops, Giraffatitan and Segnosaurus – as well as a few others. The children loved the baby Triceratops and there was an underlying story of waiting for a dinosaur egg to hatch – which gave a really lovely ending to the show.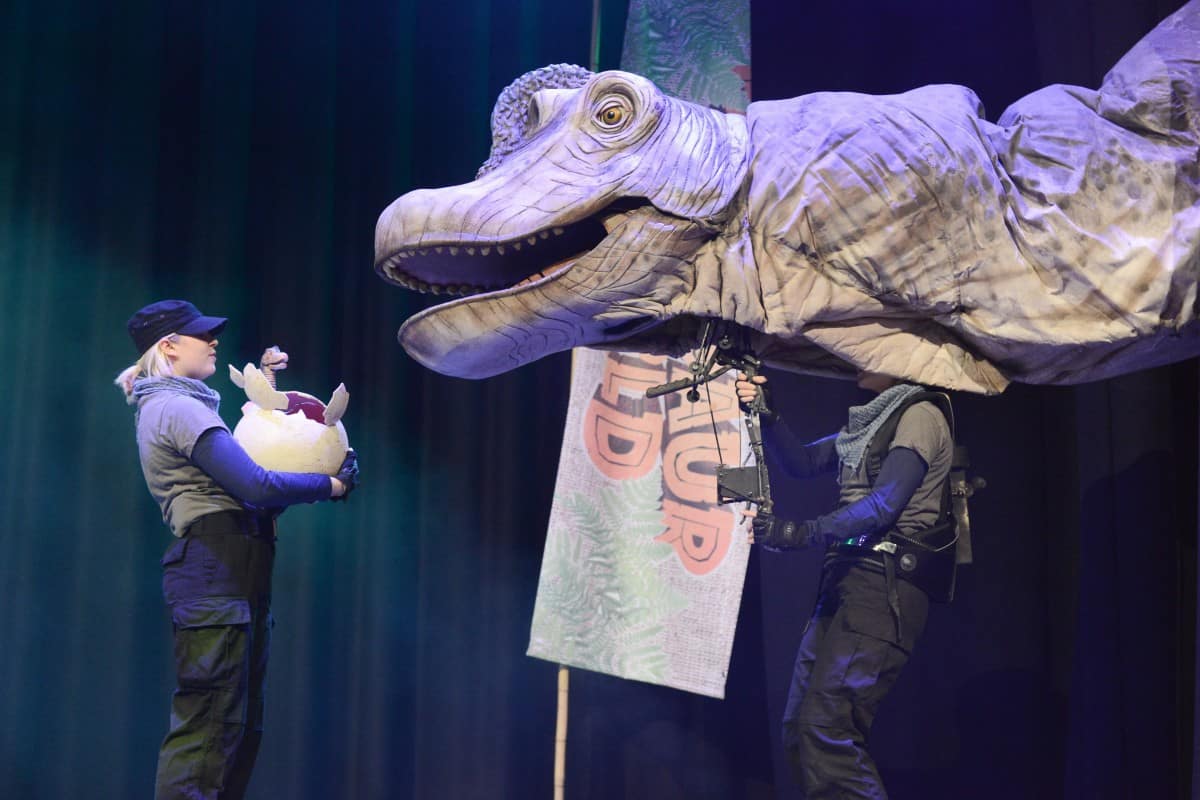 All of the dinosaur are a puppet style but the people operating them almost become invisible as you stop noticing them after the first few minutes and they give the dinosaurs realistic movements.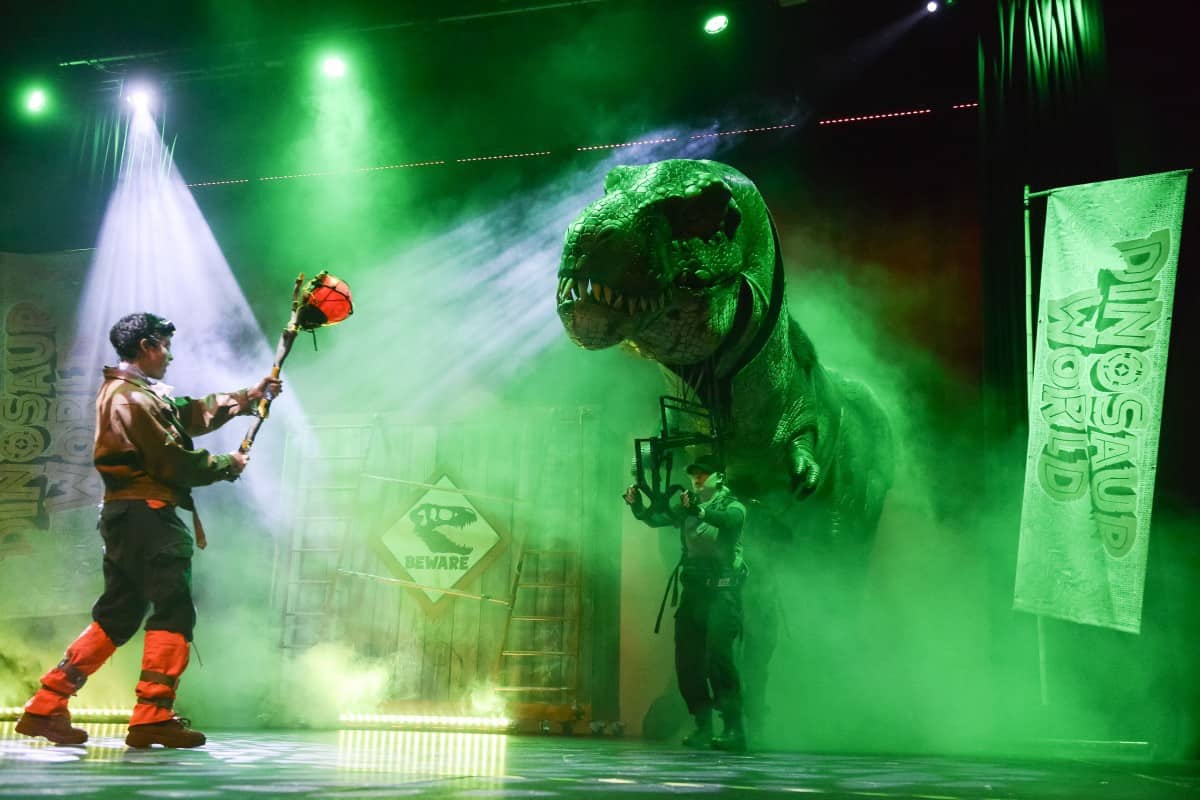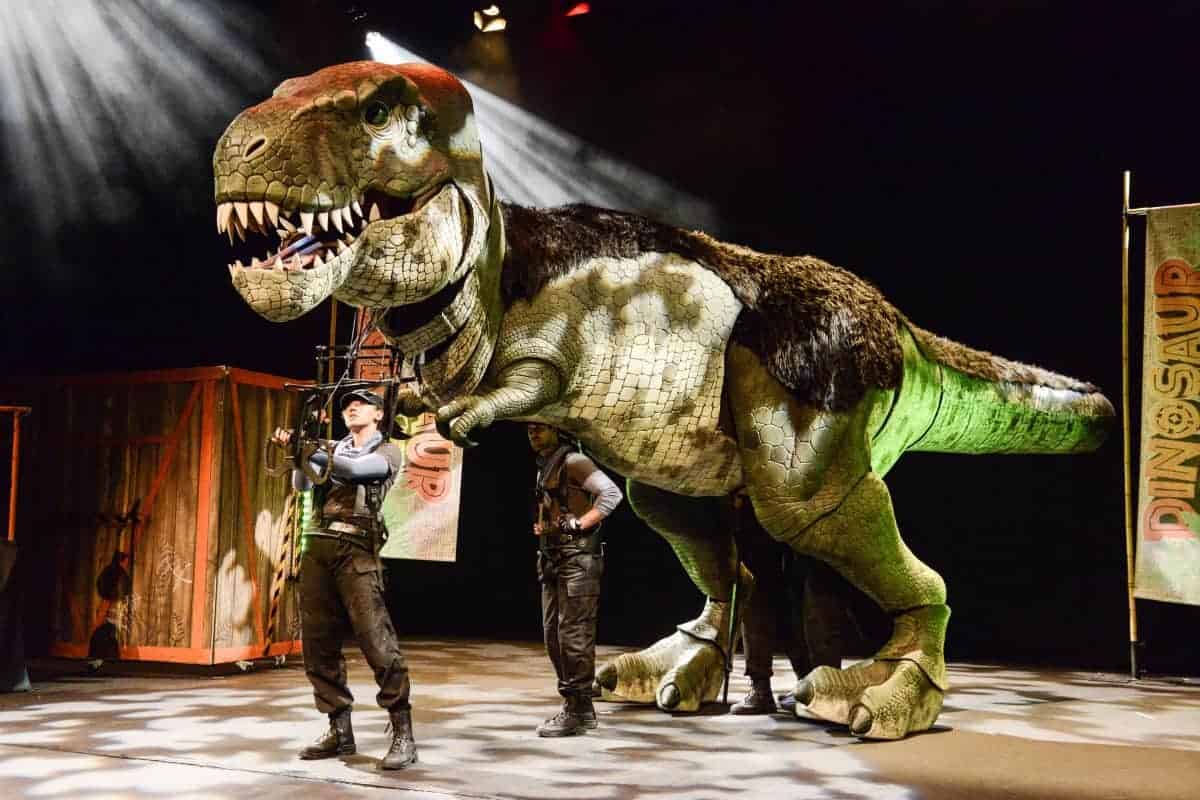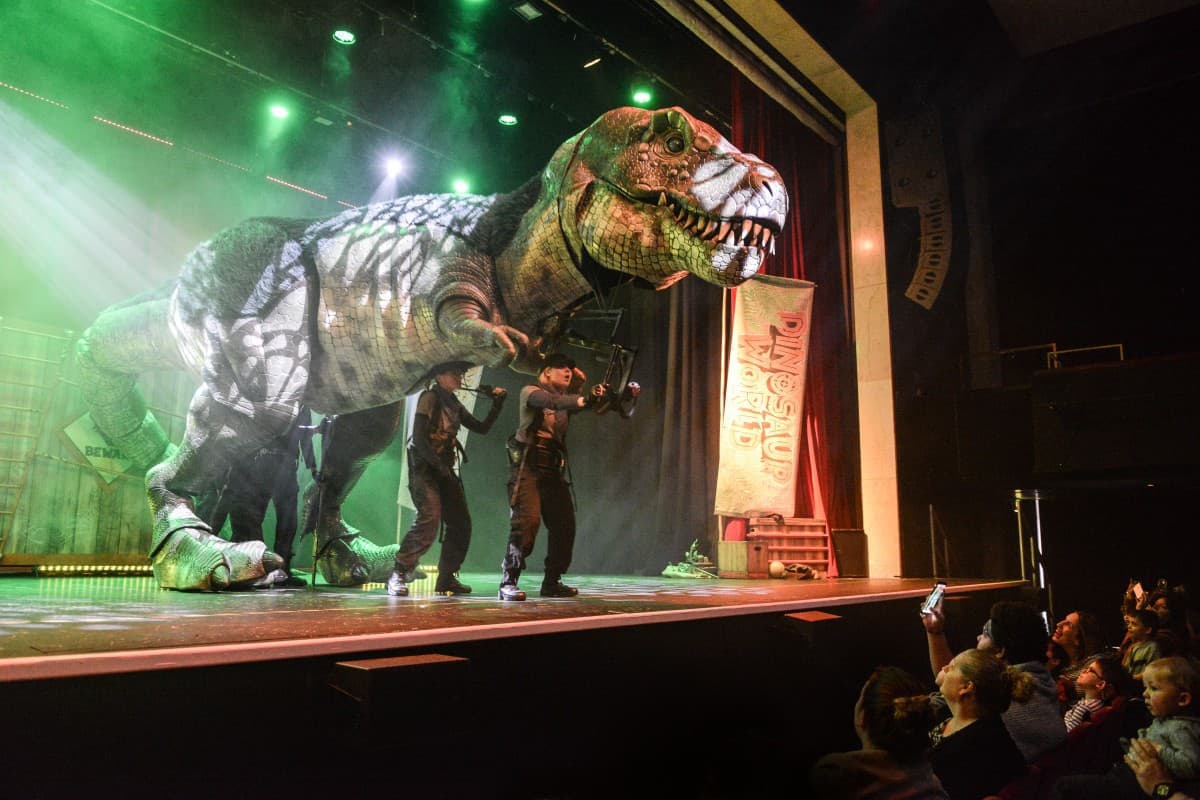 Throughout the show a handful of children were invited up onto the stage to help with each part of the show – feeling dinosaurs, brushing them and making them happy. The whole audience got so excited at the prospect of going up on stage but, as not everyone could have those key roles, the rest of the show was as interactive as possible.
The children loved waving their arms around to scare away dinosaurs and mimicking dinosaur noises. Plus, at the end of the show, we got to queue up to meet a dinosaur too. LP and Little Man absolutely loved Dinosaur World Live and felt by the end of it like they had been face to face with real dinosaurs. However, some children in the audience were scared of the dinosaurs – and a few had to be taken out as they were upset. The three and over age rating is a guide and I think it really depends on the child whether Dinosaur World Live would be suitable for them. There is nothing graphic, gory or really scary about Dinosaur World Live but the dinosaurs are really lifelike – which some children may find scary.
You can find a full list of tour dates for Dinosaur World Live over on their website.