We finished our Easter holidays with a trip to Blenheim Palace for their Easter entertainment . We love a day at Blenheim Palace and as tickets give a year of entry when you upgrade to an annual pass for free, it made sense to go back and enjoy one of their special events too.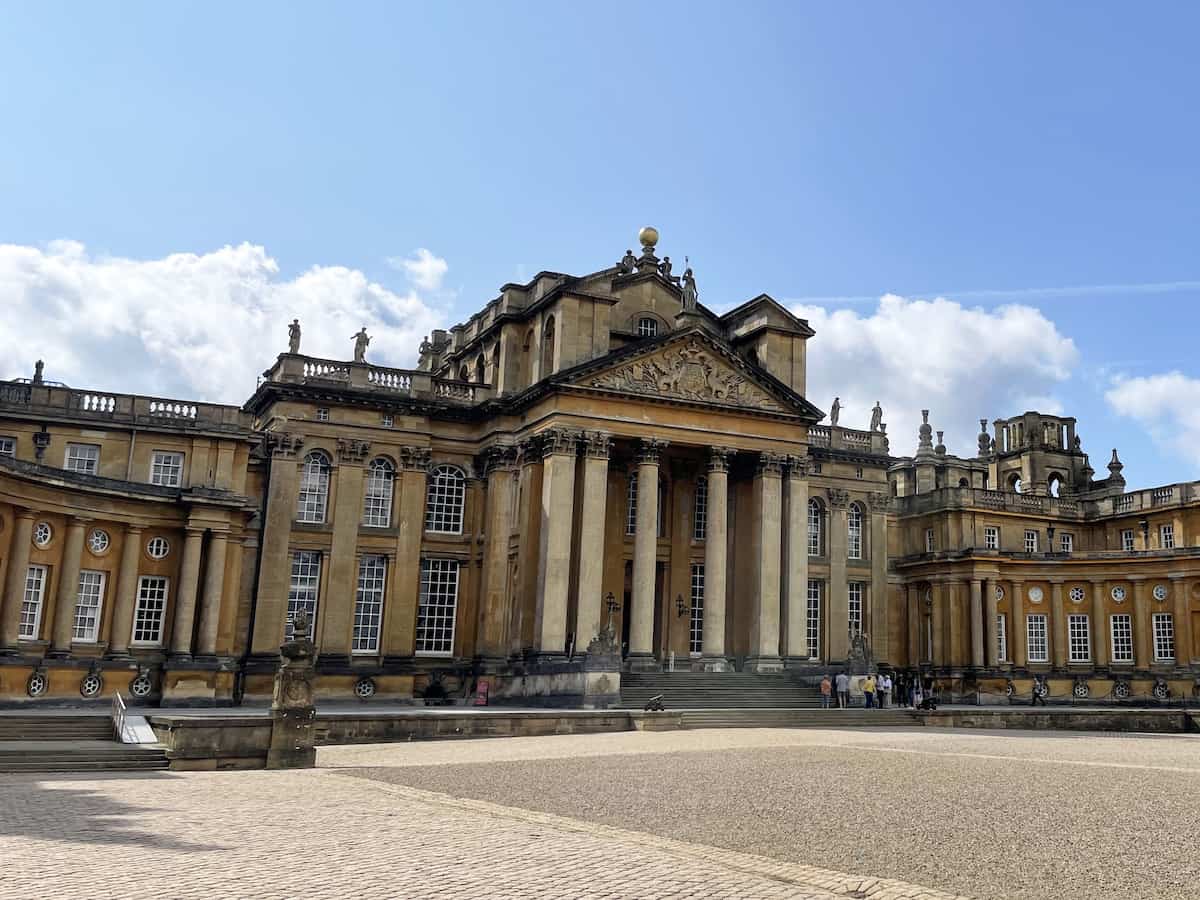 Easter at Blenheim Palace is a huge event and one that I know plenty of people look forward to throughout the year. Promising everything from an Easter egg trail to meet and greets and classic holiday fun, it sounded like such a great day out.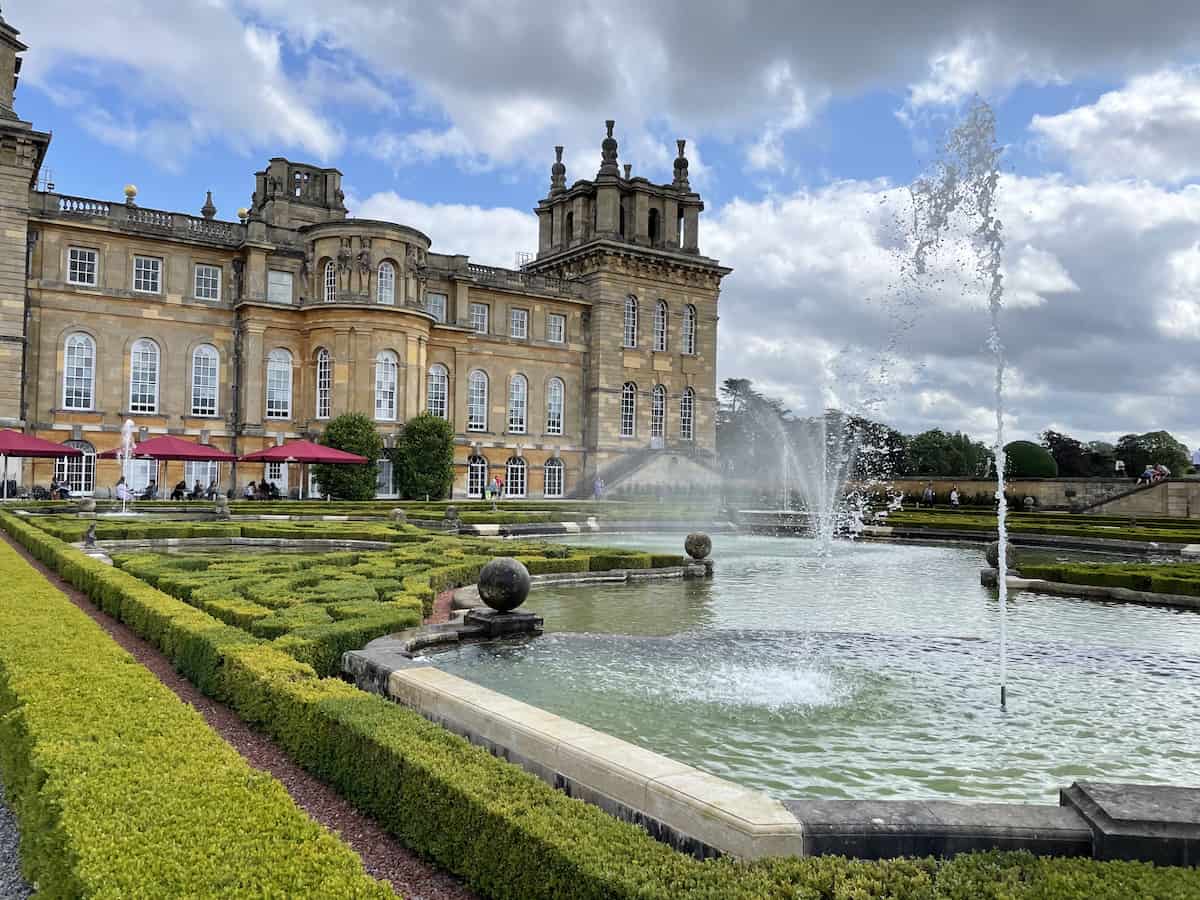 When we arrived at Blenheim Palace we did what we always do on a day there – explored the palace and stables and then had lunch in the water gardens. The weather was perfect and around the palace there was no sign of Easter at all, it was all confined to the Formal Gardens and Walled Garden.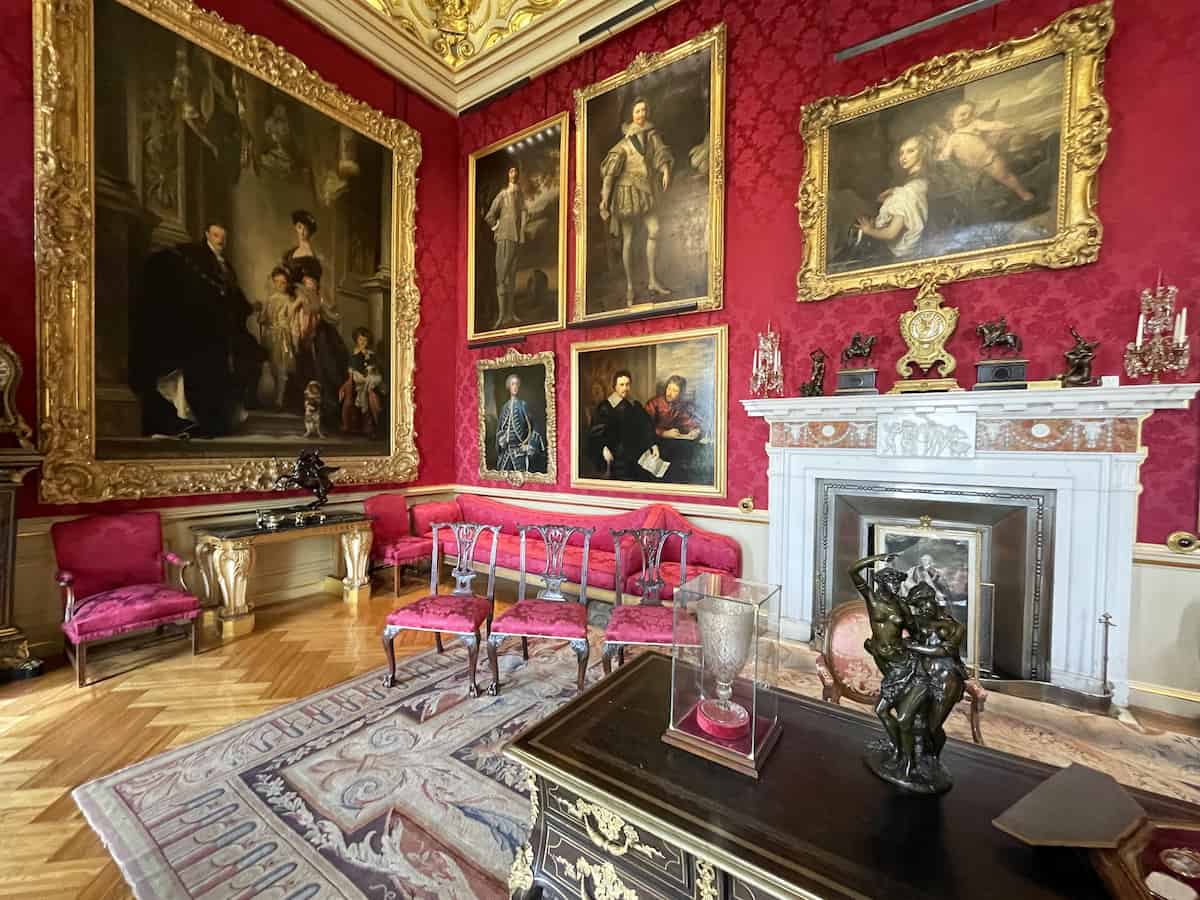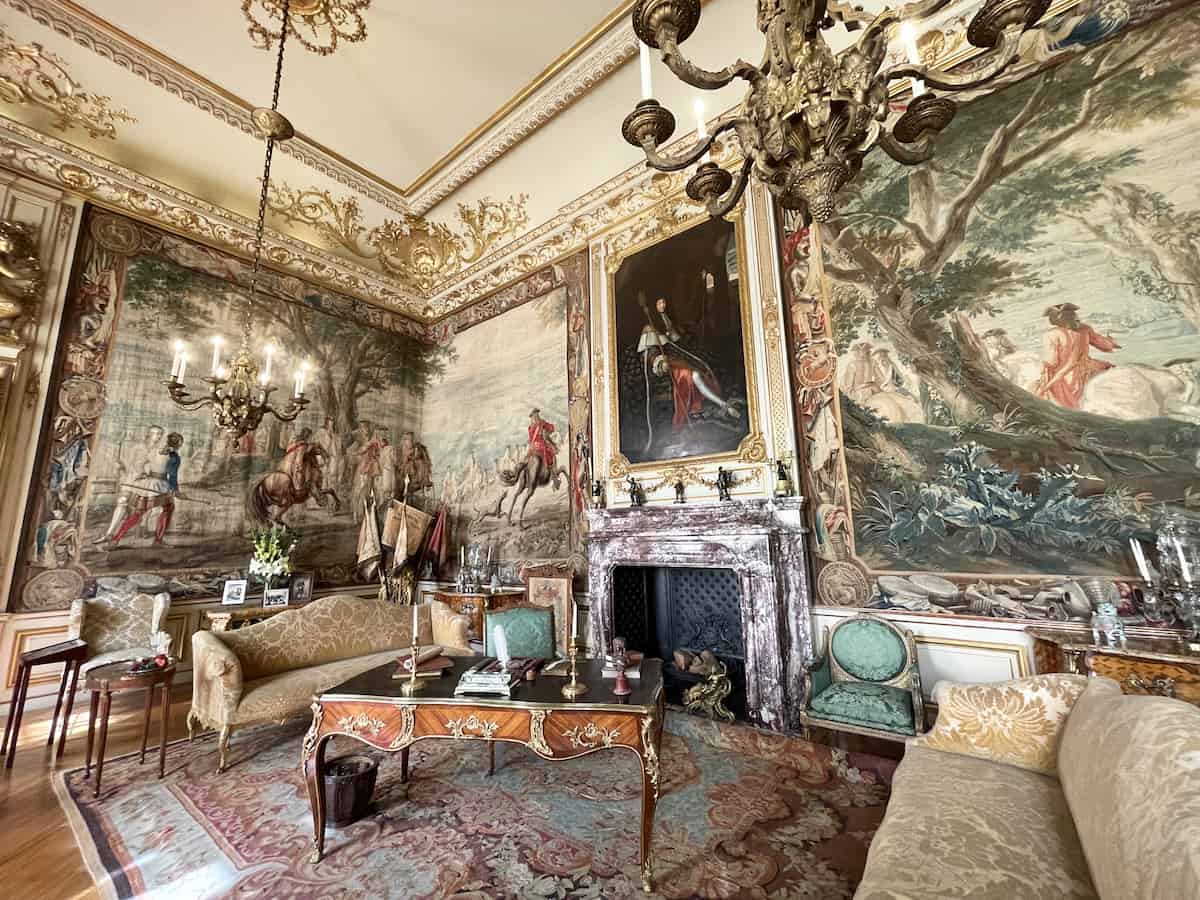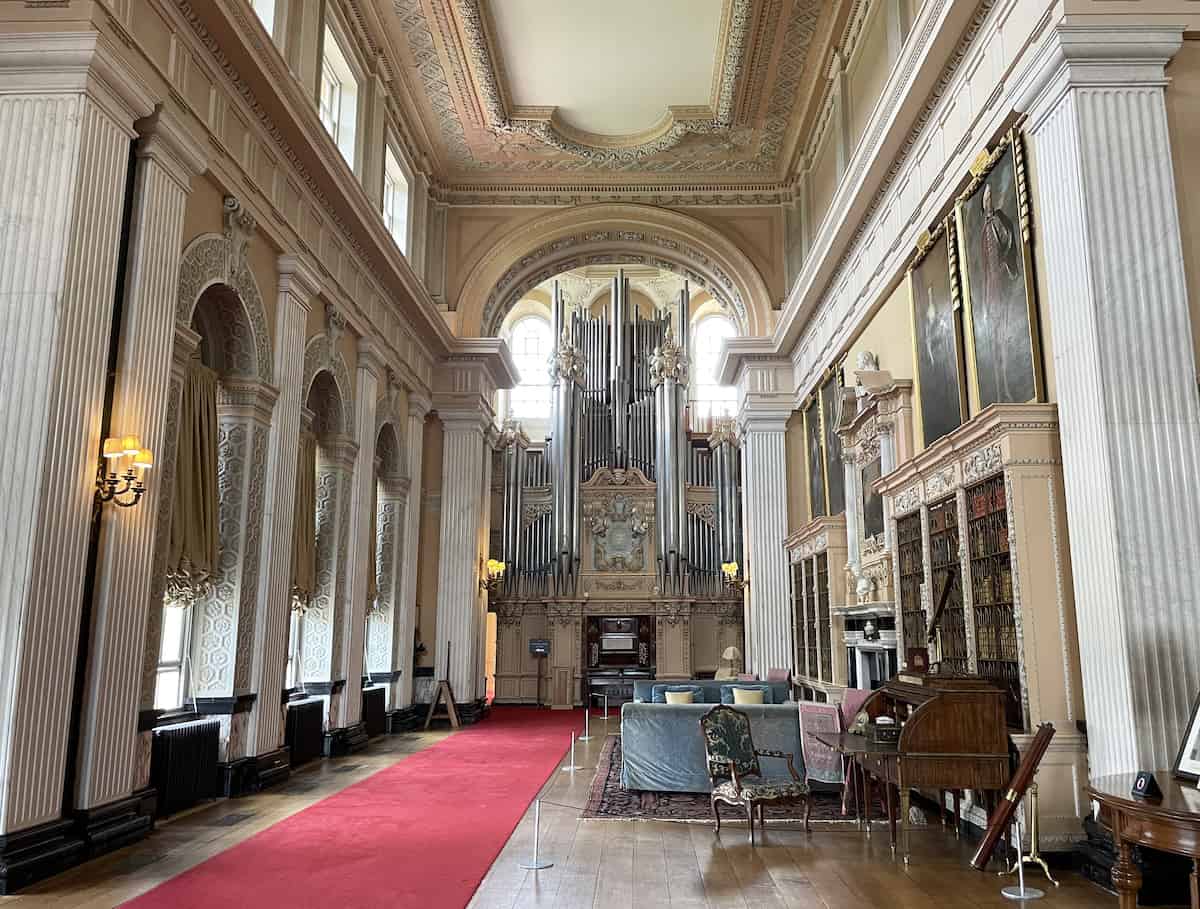 Easter at Blenheim Palace
After lunch we headed to the Walled Garden and I have to admit I found it chaotic. There was a funfair and food stalls outside the Walled Garden so people without tickets could park and enjoy an Easter funfair. This was nice but unexpected and it meant the area was incredibly busy and full of people drinking in the sun. It wasn't what we expected.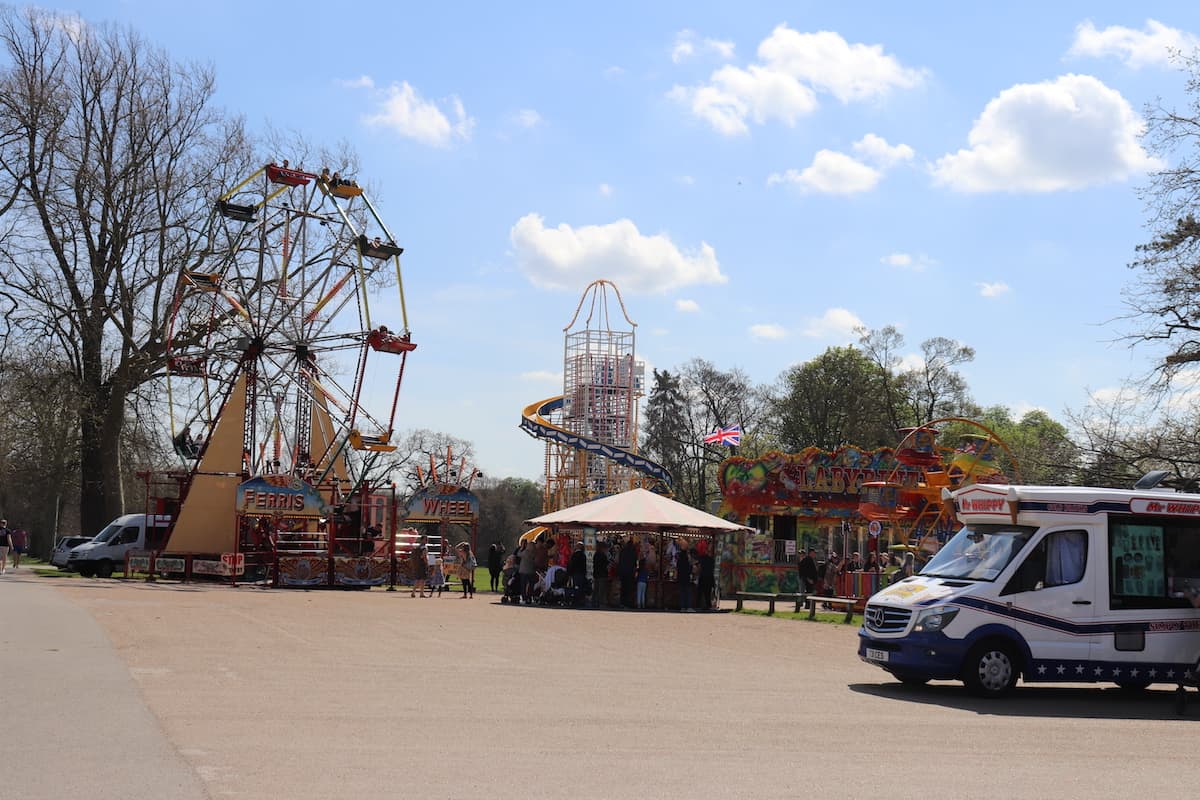 Once we were in the Walled Garden there was no clear direction where Easter was concerned. We found some signs asking us to spot sheep around the area and so we first did that, looking for sheet as we explored.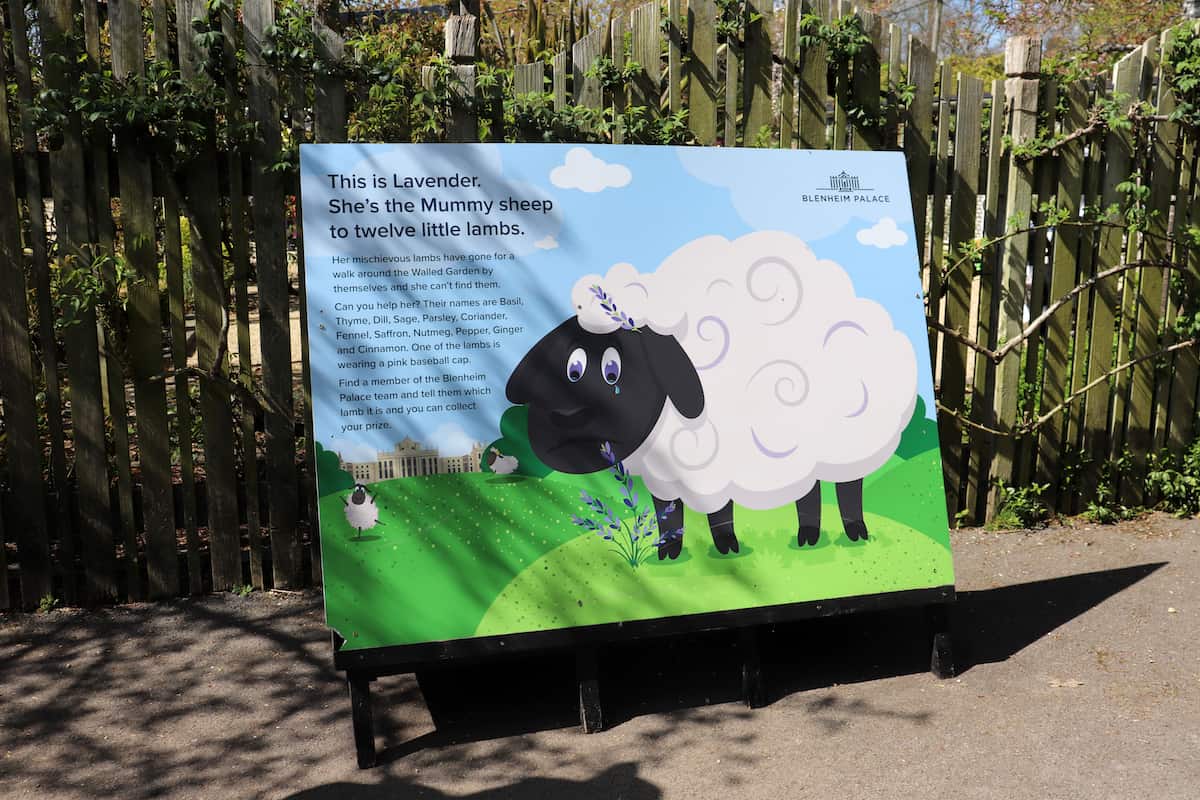 We had a break to explore the Blenheim palace maze which is always such a highlight of our day. It's always a real adventure and the kids absolutely love it, especially with bridges through it that give amazing views of the area.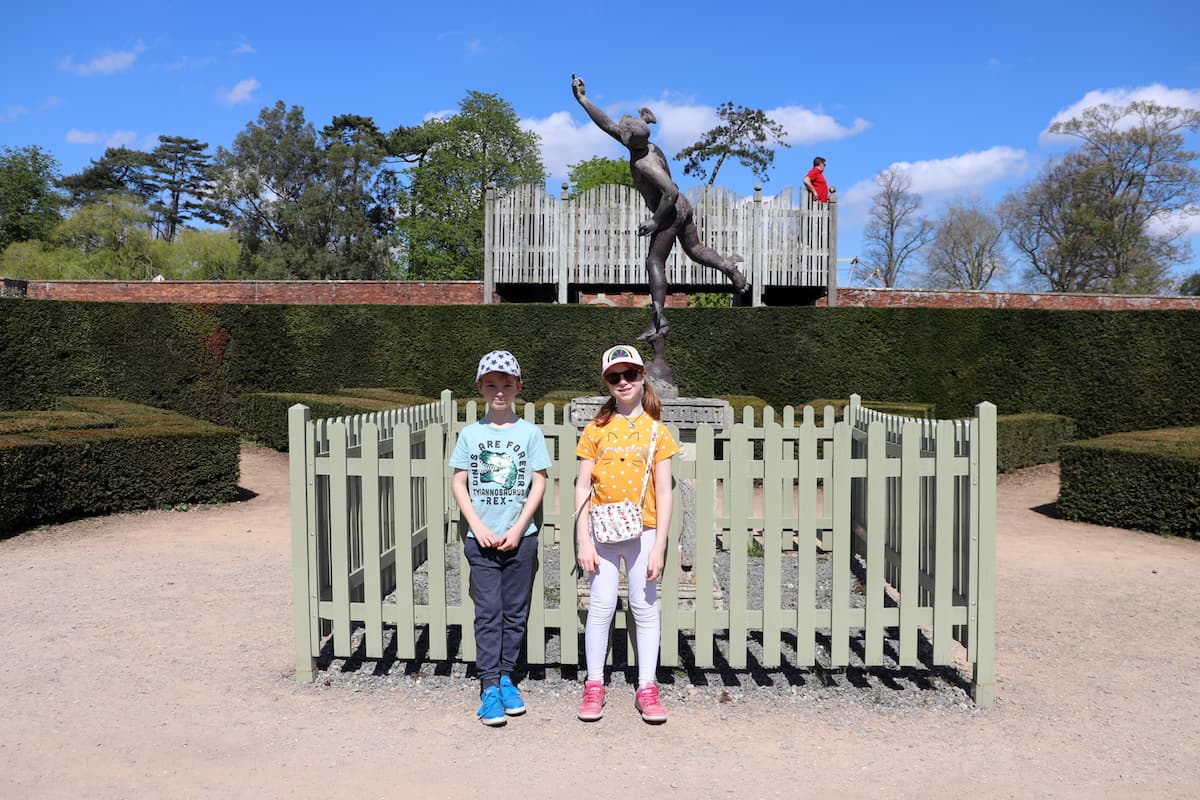 After the maze the kids went in the play area and found the bungee trampolines and fairground rides that were available at an extra cost. It was after this that we first stepped foot in the Walled Garden – and it couldn't have been busier.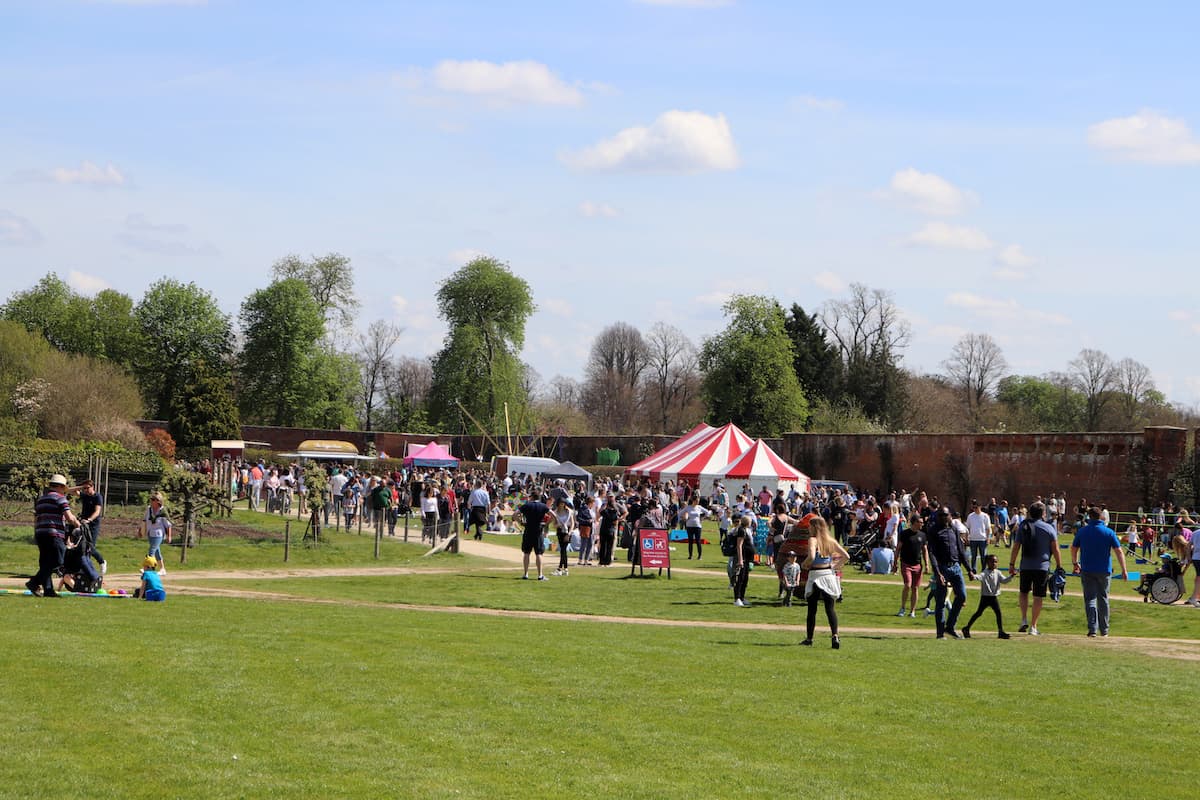 The Walled Garden is where the Easter activities were happening and there was a circus tent with circus workshops, archery, opportunities to meet Conk the Clown and the Easter Bunny, Punch and Judy puppet shows and bubble performers and then in every available space were free mini golf and games.
Every activity had big queues and the children didn't like how busy it was – it's just something we're not used to after the pandemic. So we kept spotting sheep and eventually found the one we were looking for.
We went back to the entrance of the Walled Garden and found a tent tucked around a corner where we told them the sheep's name and then got a badge as a prize. It was at this tent that we picked up the Easter Egg hunt trail and just wish it had been better signposted in the first place so we could have picked this up right at the start.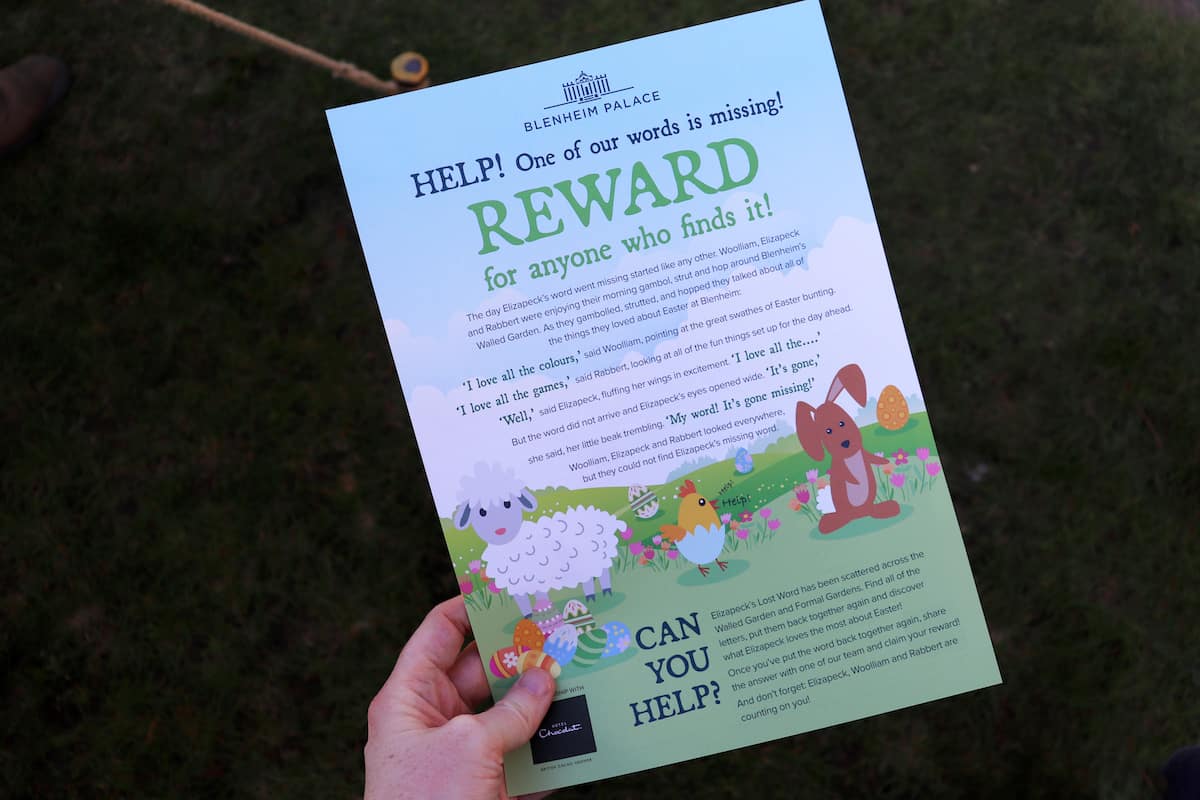 The children decided they didn't want their Hotel Chocolat chocolate prize for doing the Easter trail but we walked around it anyway, spotting the eggs and working out the answers but it was just so incredibly hot that we didn't have it in us to walk to the start of the Walled Garden again for the prize.
Instead, we walked back to Blenheim Palace through the formal gardens, and grabbed an ice cream before heading home. It was such a lovely day and went spent a good few hours at Blenheim Palace despite not actually doing many of the Easter activities.
This was our first experience of an event at Blenheim Palace and I'm glad that the Easter activities were kept away from the main palace so that people not interested in the activities can still have a lovely day at the Palace.
For us, it showed really that we prefer to visit Blenheim Palace outside of formal events. It was too busy for us, making the Easter aspect not that enjoyable. But, you can be sure we'll be back to Blenheim Palace in the future, on a normal non-event day, to enjoy the Palace and gardens in a more relaxed manner. We can't wait!
You can find out more about Blenheim Palace over on their website and you can read a previous review we wrote here. For reference the address is: Blenheim Palace, Woodstock, Oxfordshire OX20 1PP