*This is a paid post in conjunction with Hive, but all thoughts are my own
Over the last few years smart home technology has really taken off and the number of things around your home that you can automate, voice activate and never need to touch again has just grown and grown. We've just made the switch to smart lights throughout our home, with the help of Hive, and wanted to share a little about the experience with you.
Why smart lights?
For years I wondered why people had smart lights. I just didn't understand the appeal and though it was just lazy – not bothering to get up to turn a light on or off. But, smart lighting is so much more than that.
With Hive Lights you can schedule your lights to go on and off to suit your lifestyle. You can make them go in a varied pattern and you can even use Hive's dimmable and colour changing lightbulbs for different effects.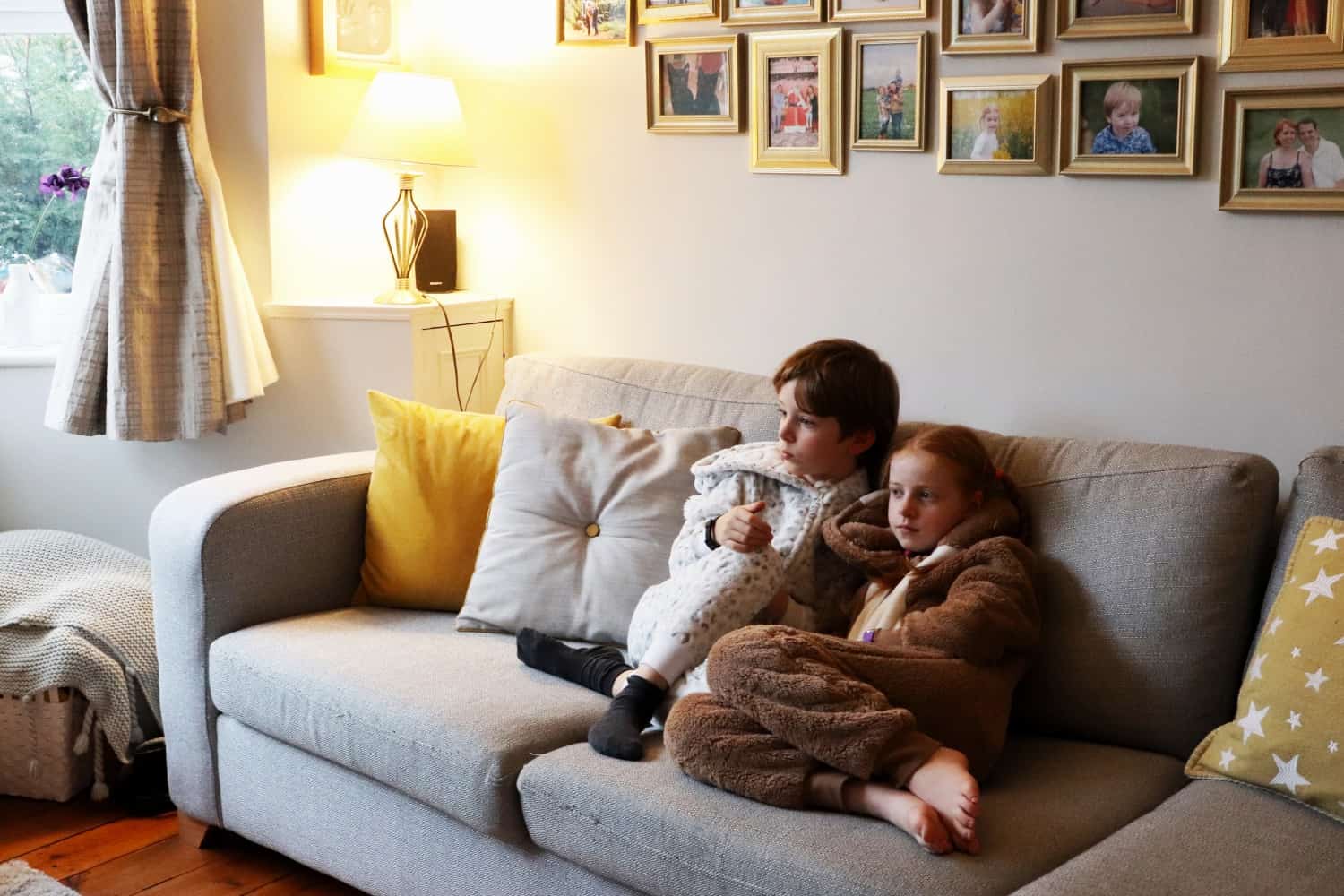 Smart lighting also adds an extra level of security to any home. You can turn lights on and off when you're away or out for an evening, making it look to any passers by like the house is always occupied.
When could we use smart lighting?
The possibilities are endless with Hive Lights. They have a range including standard screw cap and bayonet light bulbs as well as spotlight bulbs meaning you can have smart lights wherever you like in your home.
We have put Hive Lights in our hall and set a schedule so they go on when it's time for the children to get up in the morning – and off in the evening when they know it's time for lights out.
We also have them in our bedside lamps and in table lamps around the house to create a cosy atmosphere in the evenings. These are scheduled to come on in the evening when it starts to get dark without us having to think about it.
You could also have Hive Lights in the bathroom to create a calming, relaxing atmosphere when having a bath – or a bathroom disco of colour changing lights for the children's bath times!
How do we use Hive Lights?
Hive Lights can be controlled using the Hive app – a simple app that lets you turn lights on and off, dim them and change the colour of them at the touch of a button.
You can also operate them using Amazon Alexa and Google Assistant, turning the lights on and off just by asking nicely, without even having to move.
Are smart lights a good investment?
Smart lights may seem like quite an outlay initially – Hive Lights cost from £29.00 individually and from £58.00 for a pack of 4 bulbs – but they are a great investment for any home.
Hive lights are 80% more energy efficient than traditional bulbs which makes them far cheaper to run, so they really are a great purchase. Smart homes are the future and lighting is just one part of that.
What next?
The Hive app lets you control your whole home from anywhere in the world – not just lights. With radiator valves, active plugs and door and window sensors all working from one Hive Hub you can pretty much turn everything on and off at the touch of a button.
Eventually we'll have a fully Smart Home. We'll be able to operate our whole heating system, all our plug sockets and keep tabs on our home security all through the Hive app, using Hive products. Smart lighting is just the first step!
You can find out more about Hive Lights – and the rest of their smart home products – over on the Hive website. Also, Hive are offering 30% off their best selling products as part of their Black Friday promotion – there's never been a better time to make the switch to a smart home!