*This is a paid post
It's been eight years since I was last pregnant and yet I still think back to that time fondly, miss it and remember all the different emotions that came with growing a baby. I loved being pregnant but even so, there are some things that I would do differently if we ever had another baby.
Be healthier
When I was pregnant with LP, I took the eating for two analogy quite seriously. I ate whatever I wanted, whenever I wanted it and it was about the only time in my life that I ate without any real guilt over my food choices.
It's only now, years later, that I realise I could have been so much healthier during pregnancy – instead of eating too many fast food breakfasts and snacking on chocolate bars.
Exercise
I put on so much weight when I had LP – over five stone – and I didn't exercise at all. I didn't really discover the joy of exercise until I hit my thirties.
If I were pregnant in the future I'd carry on the same routine I have now – walking every day, getting fresh air and just being as active as possible.
Use an app
When I was pregnant previously apps weren't as big as they are now and I mainly relied on online forums and websites for pregnancy information.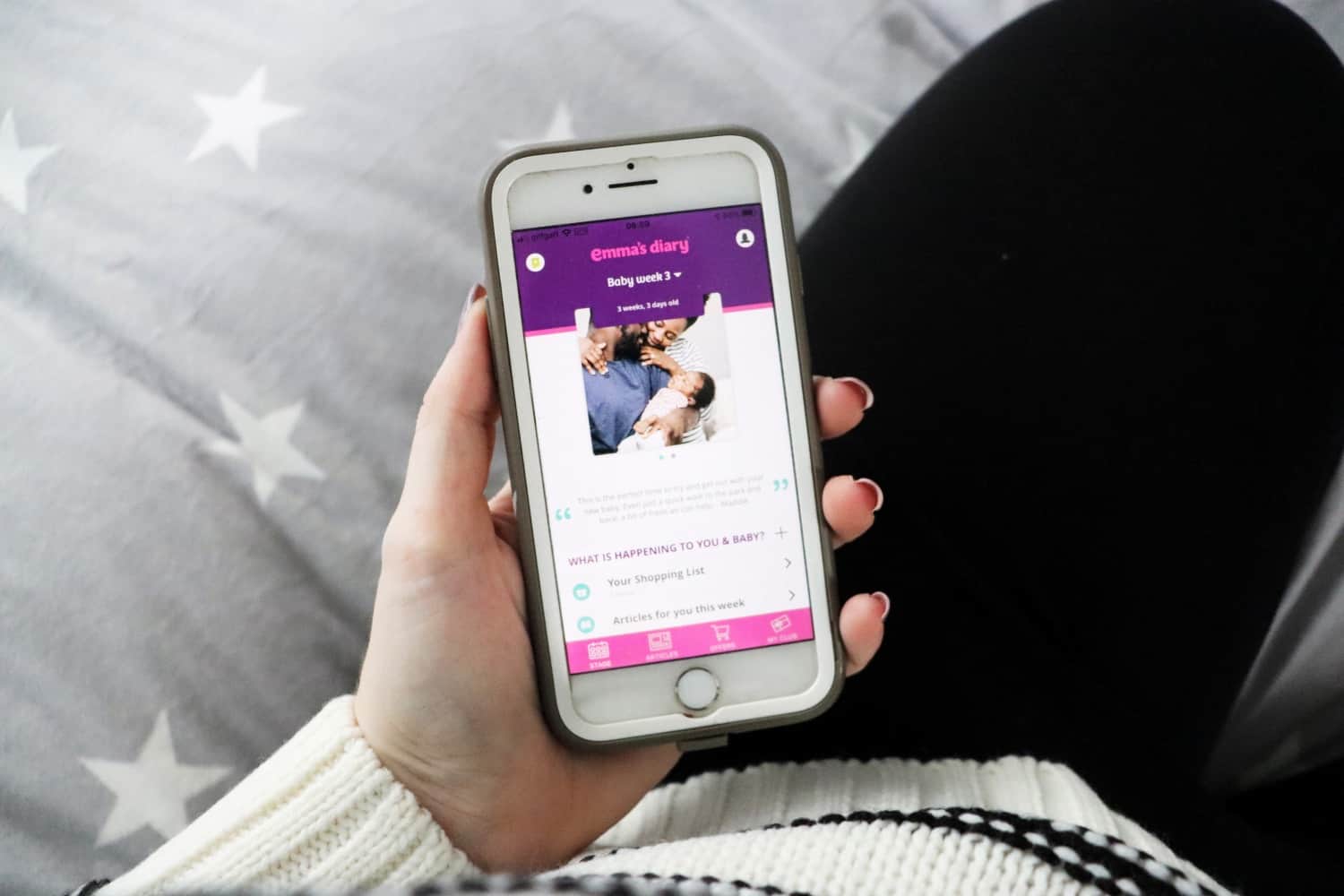 The Emma's Diary Pregnancy and Baby App has everything I'd need during pregnancy in one place. It has week by week pregnancy and baby advice, lets you track your baby's milestones and offers health advice.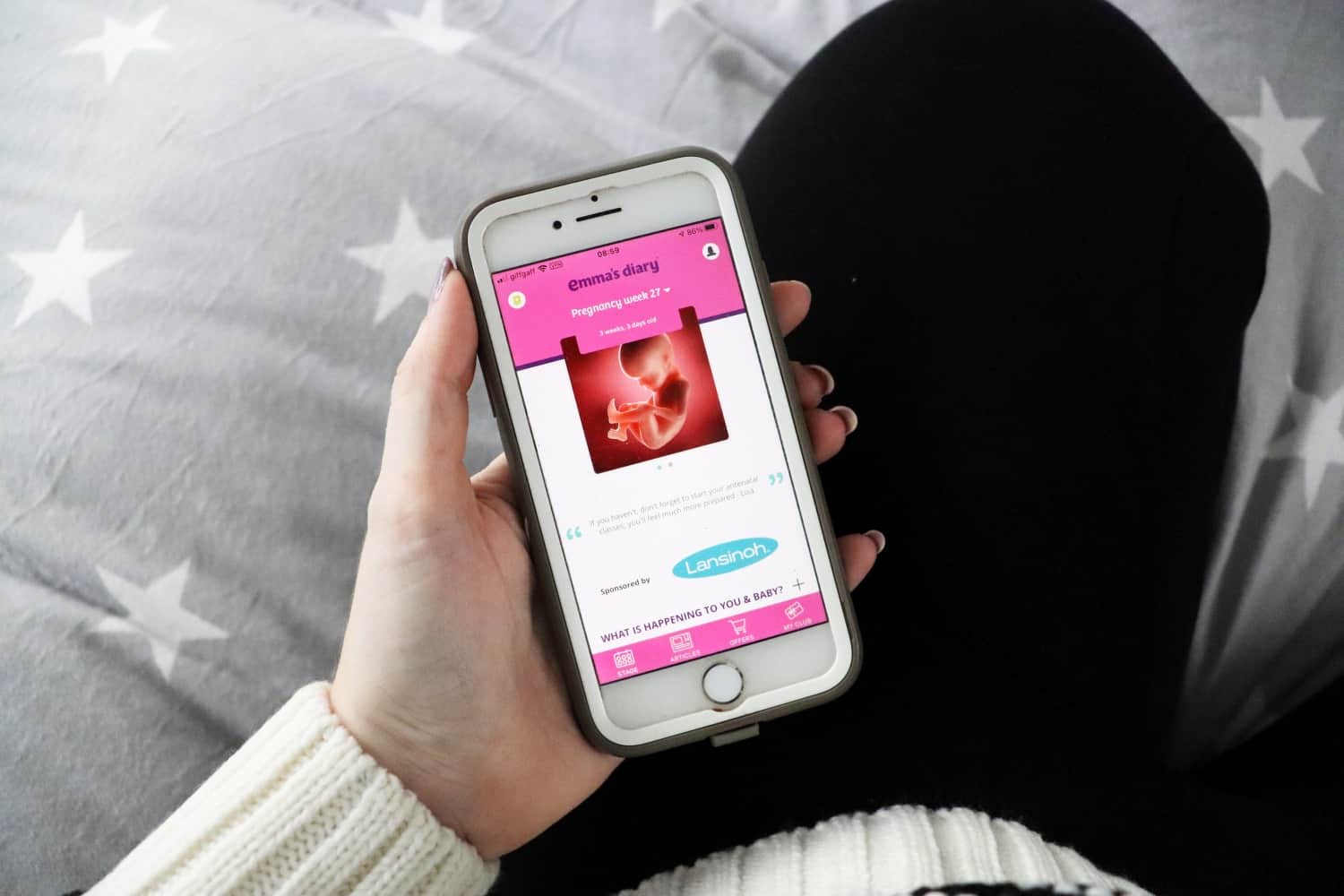 Plus, the app has so many discounts, special offers and freebies that it would really help out during pregnancy and maternity leave when you often want to save as much money as possible!
Download Emma's Diary app from the App Store (Apple iPhone & Tablet)
Download Emma's Diary app from Google Play (Android phones)
Save money
I don't think I realised before having LP how little money we would have during my maternity leave. When my full payments from work reduced to statutory maternity pay it was quite a shock to the system.
If I were to have another baby now that I'm self employed I would be on statutory maternity pay for any time I took away from work so I would need to plan for that and save as much money as possible before the baby was born.
Buy less
One thing that having children teaches you is that really, babies don't need much at all. Yet, I spent my whole first pregnancy buying tiny baby clothes and looking at the latest baby products.
If we had another baby I wouldn't buy half as many clothes – they'd live in sleepsuits for as long as possible. I'd also favour a baby carrier over a bulky travel system and I'd resist temptation to buy things that we could happily do without.
But, there are a few things that every baby needs and you can find recommendations and reviews of the top products for your new arrival over at The Best For Baby. They can help you make sure that any purchases you do make are ones you won't regret!
Delay the nursery
We spent most of our pregnancies sorting out the nursery and getting it ready for our new arrival. But, in reality we needn't have rushed at all.
The babies slept in with us for the best part of six months and so we didn't need a whole room for them from the very moment they were born.
Pregnancy can be quite a stressful time, with so much to think about and organise that if we went through it again we would definitely ease the pressure on ourselves by not worrying about things that can wait until well after the pregnancy is over.
Although there are some things that I would definitely do differently if we had another baby in the future, there is so much that I would do just the same too.
Is there anything you would change if you were pregnant again?