*This is a paid post
At the weekend we went up to London to celebrate Dave's birthday and had a hotel booked and some activities planned. When looking for somewhere to eat, we wanted somewhere central and a restaurant we knew would be great for a family. And Bill's Soho fit the bill – no pun intended!
We booked a table through Open Table which couldn't have been easier. And it was great to see how many Soho restaurants there were on Open Table. If we hadn't had a restaurant in mind it would have been really easy to find one that worked for us.
Booking the table in advance meant that Bill's were ready for us as soon as we arrived. The restaurant was buzzing with activity on a busy Saturday evening, but we were seated in a quieter area that we realised was reserved for families. It was lovely!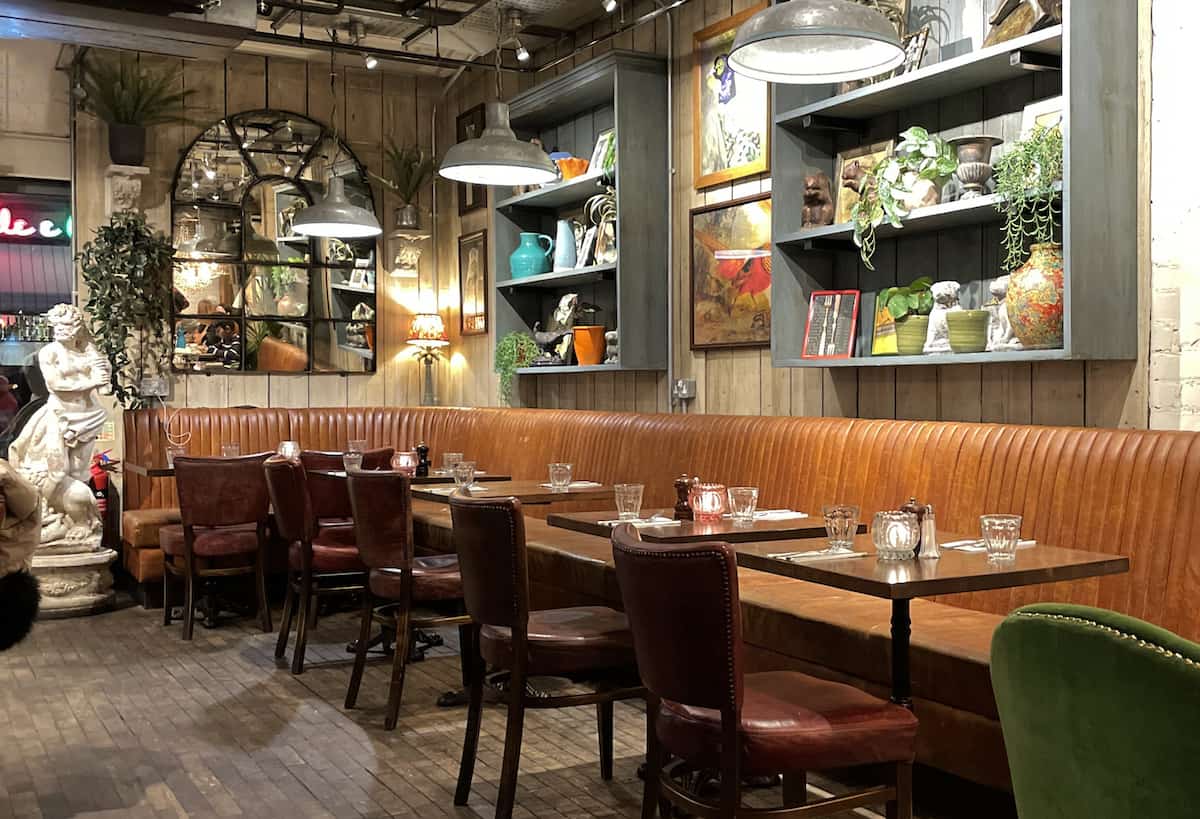 We were given menus to browse and table water was brought out. The children's had the kids menu, Dave and I had the all day menu and there was a specials menu too.
Little Man loved the look of the Bottomless Pancakes offer that Bill's have at the moment but sadly it runs from 3-5pm and we just missed it, having our meal at 5pm.
The children's menu has two courses for £6,95 which is great value and includes a main and dessert. As our children are bigger, we also chose a few starters to share from the main menu which worked really well.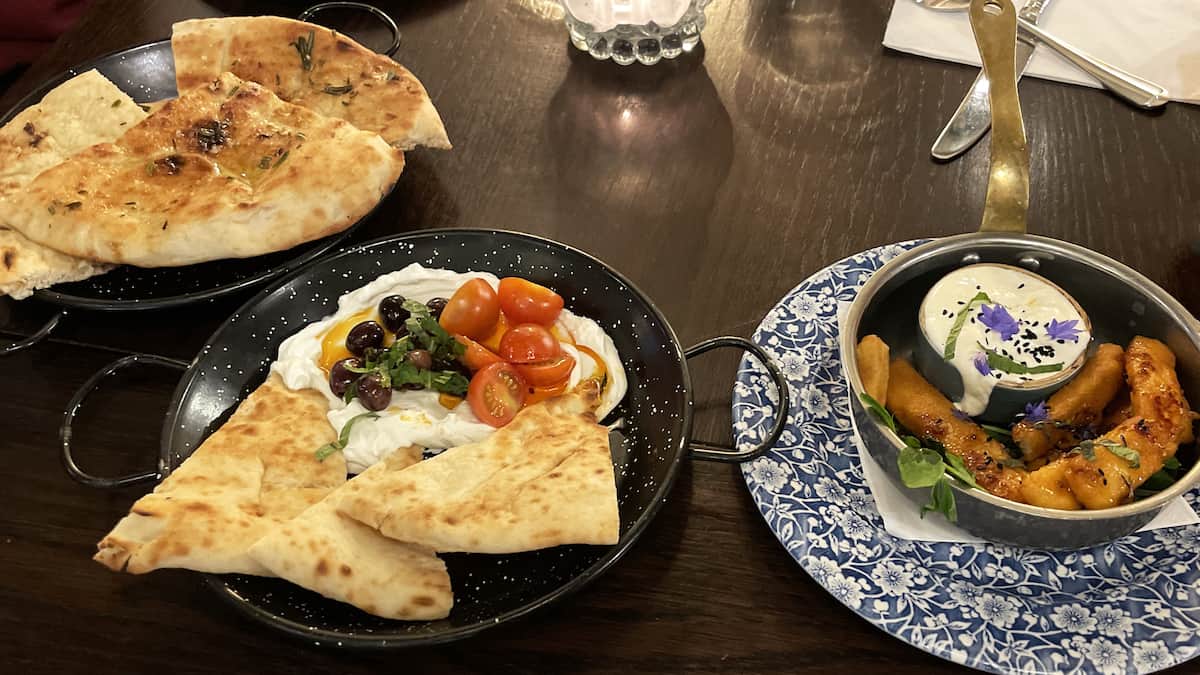 We had a garlic and herb roasted flatbread, olives with labneh, tomatoes, mint and flatbread and fried halloumi cheese drizzled with chilli honey and nigella seeds.
Bill's have a really wide range of dishes for the table and starters that are all easy to share. The dishes were delicious and great choices to start our meal with. The bread was so moreish and the halloumi was sweet and flavoursome.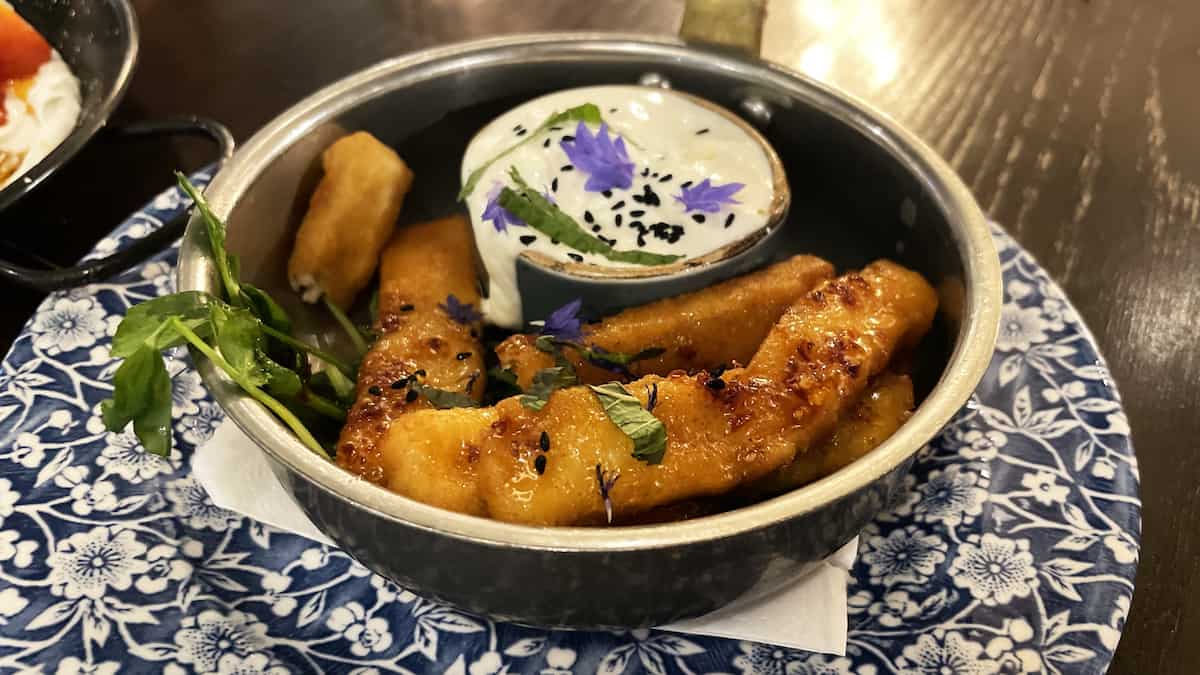 For mains, the children chose burger and chips and chicken nuggets and chips which were perfect for them. They are both coming to the end of their days eating from the children's menu but they were still good portion sizes and full of flavour.
Dave went for a burger from the specials menu – Sweet Chariot Burger. It had two burgers, two slices of bacon, two slices of cheese and a fiery BBQ sauce. Dave absolutely loved it. It was a huge burger and absolutely delicious.
For my main I had the Chicken Shawarma which was basically a colourful bowl of amazing flavours. Chargrilled chicken, garlic flatbread, chopped salad, house pickles, chillies, mint yoghurt and hummus. It was perfection on a plate.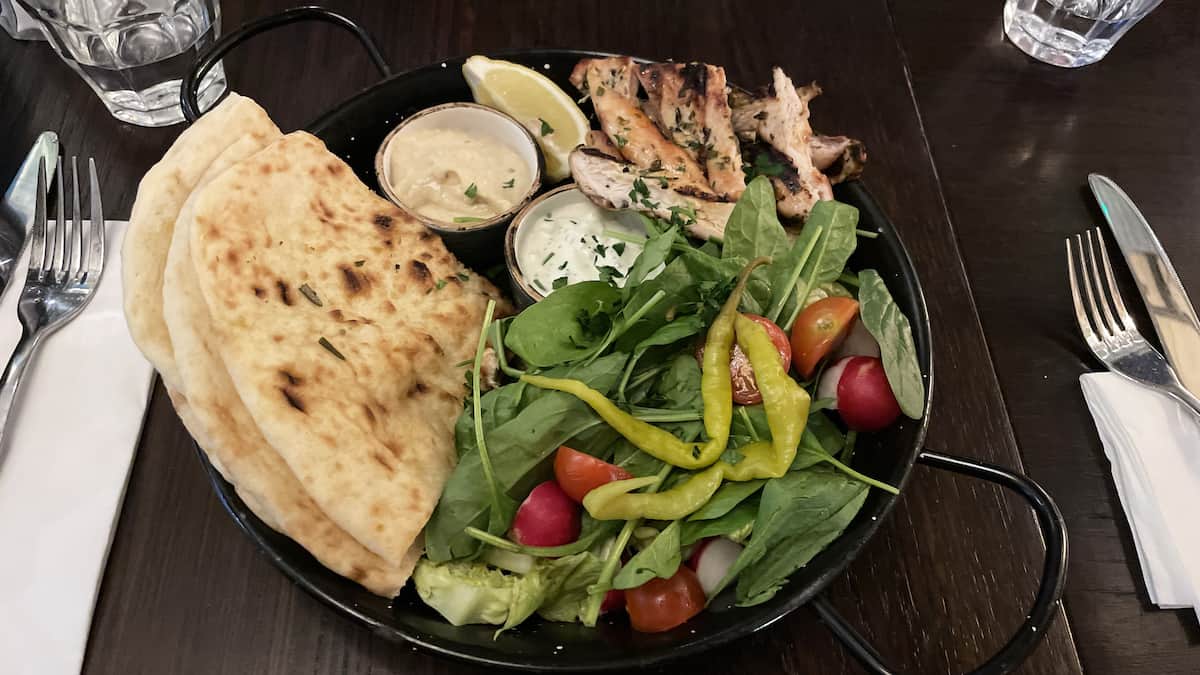 We were all pretty full after our mains but still made room for dessert! LP went for a simple bowl of ice cream – served with a Bill's wafer – and Little Man chose the apple pie sundae.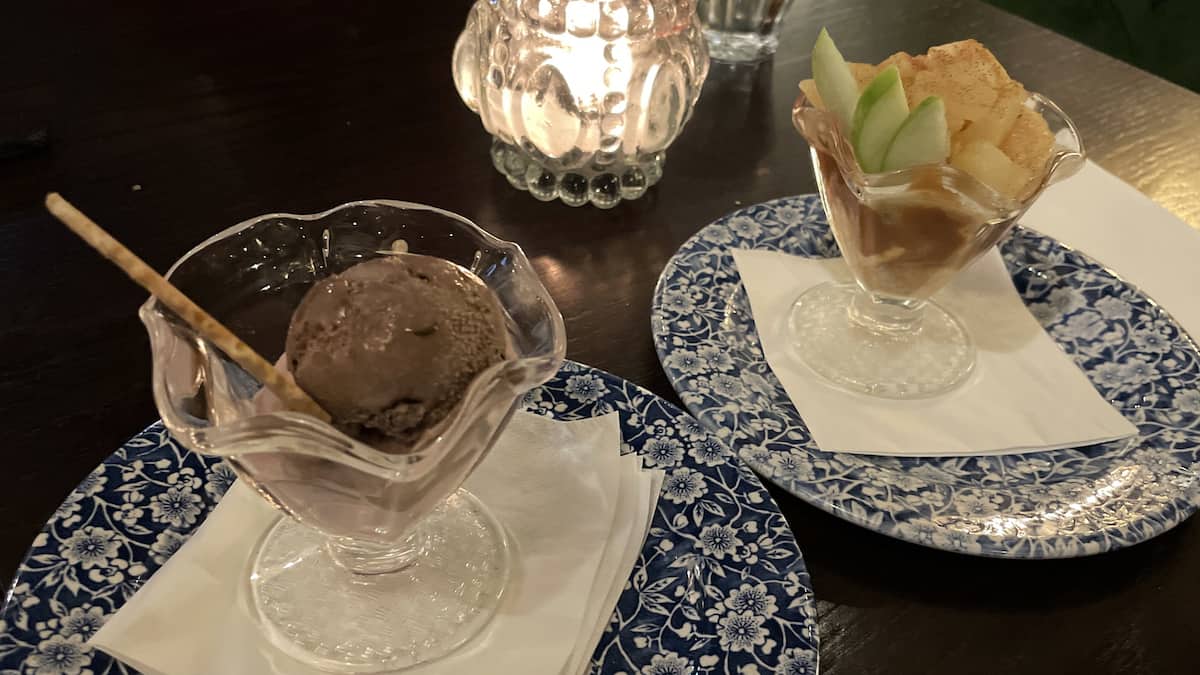 Dave also had the apple pie sundae but the adult version and they both said how lovely it was. Just like an apple pie, it was full of apple, caramel sauce, cinnamon and vanilla ice cream, plus Dave's was also served with huge shortbread biscuits.
I went for the Mini Cinnamon Doughnuts which were served warm with cinnamon sugar, chocolate sauce and dulce de leche. It was such a lovely way to finish a pretty perfect meal.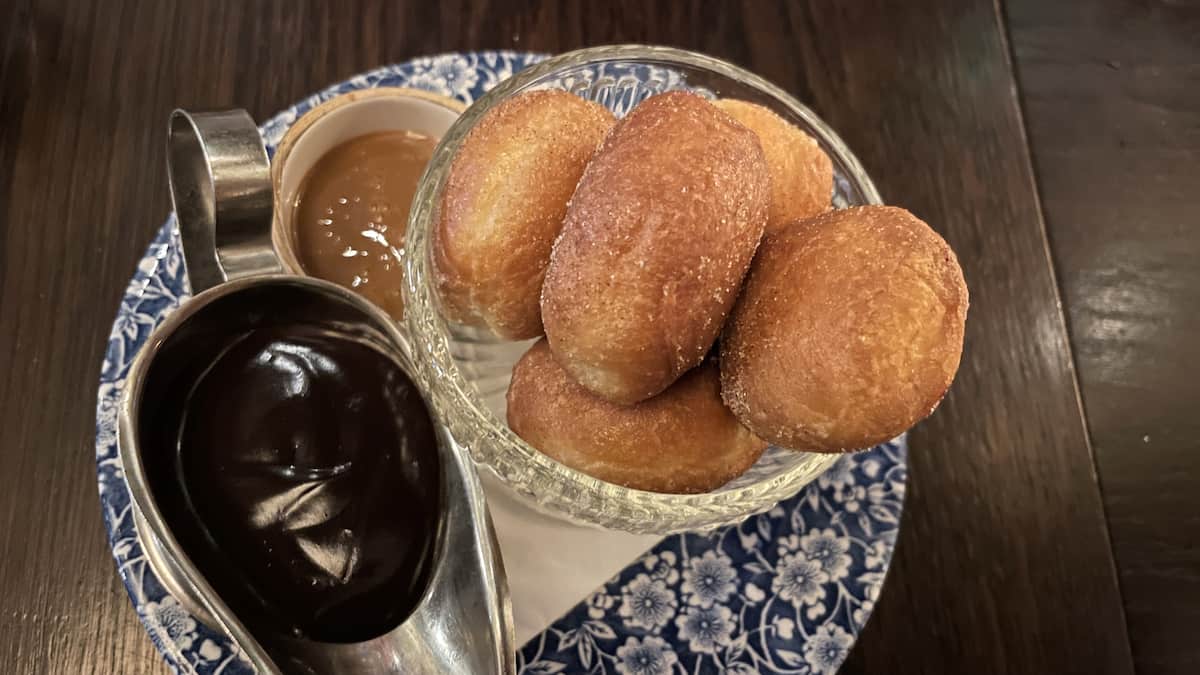 Bill's Soho was a great place for a family meal out. We were only there for 90 minutes as the service was speedy and the food arrived quickly after ordering.
The staff were friendly and attentive and the atmosphere was lovely and relaxed. It was just such a nice way to spend an evening and I have no doubt we'll be back at Bill's before too long.
You can find out more about Bill's over on their website and for reference the Bill's Soho address is: 36-44 Brewer Street, London W1F 9TB