Disclosure: We were invited on this break for the purpose of this review however all opinions are my own.
We love having breaks away from home as a family and finding new places to stay too. Last weekend we were invited to Ashdown Park Hotel and Country Club for a family break in the beautiful Sussex countryside. It started to snow just as we left home so we arrived to find Ashdown Park looking so beautiful with a dusting of snow over the hotel and grounds.
What were our first impressions of Ashdown Park Hotel and Country Club?
We'd actually spent the morning at the Llama Park which is pretty much next door to the hotel – separated by the acres of hotel grounds and the beautiful Ashdown Forest. It was such a lovely morning – although pretty cold – but definitely worth exploring if you're in the area.
Ashdown Park Hotel and Country Club has a really grand treelined drive leading through the grounds and straight to the front of the hotel. There's plenty of parking available outside the main hotel building and also outside the Country Club. They are separate buildings but literally a stone's throw from each other.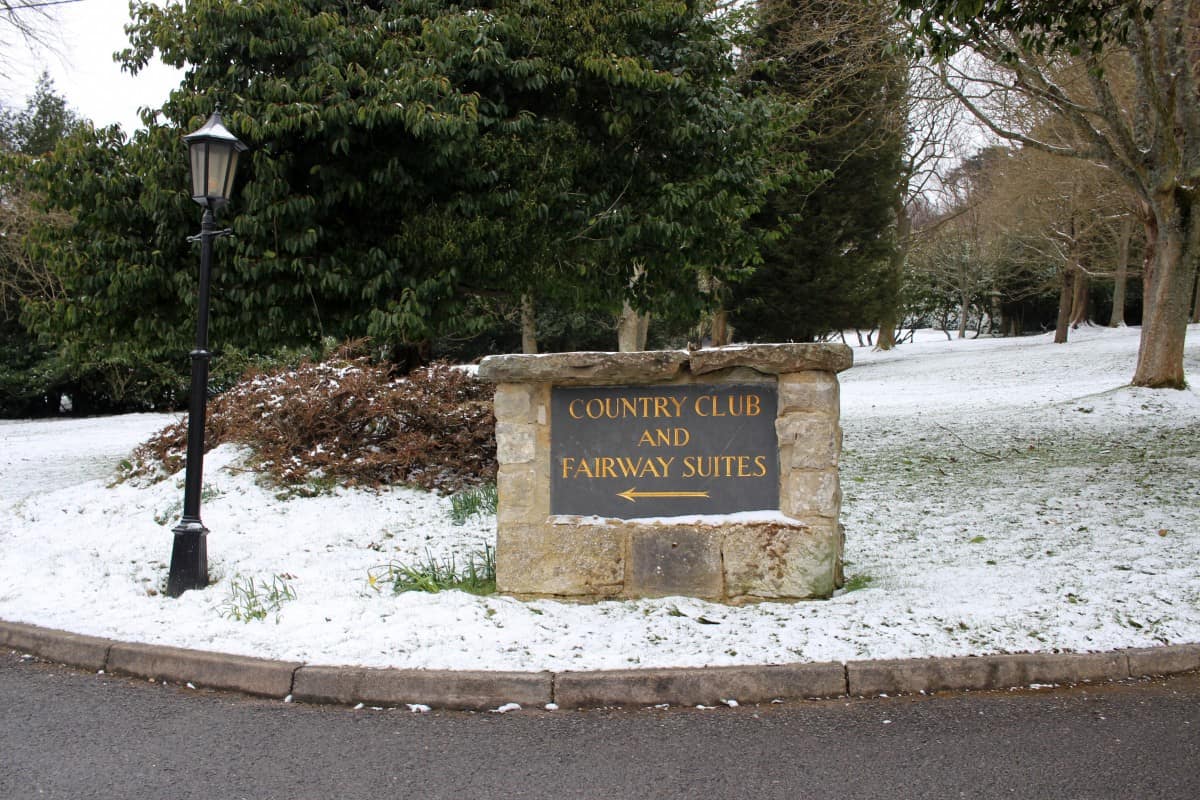 The entrance to Ashdown Park Hotel is just as grand as the exterior and you can immediately tell it's a luxury hotel. The reception area is double height, surrounded by a balcony above and with plenty of comfy seating and a real fire burning. The main reception has so many different lounge areas leading off from it – perfect places to sit and relax, have a drink and unwind. We could immediately tell it was going to be a lovely weekend.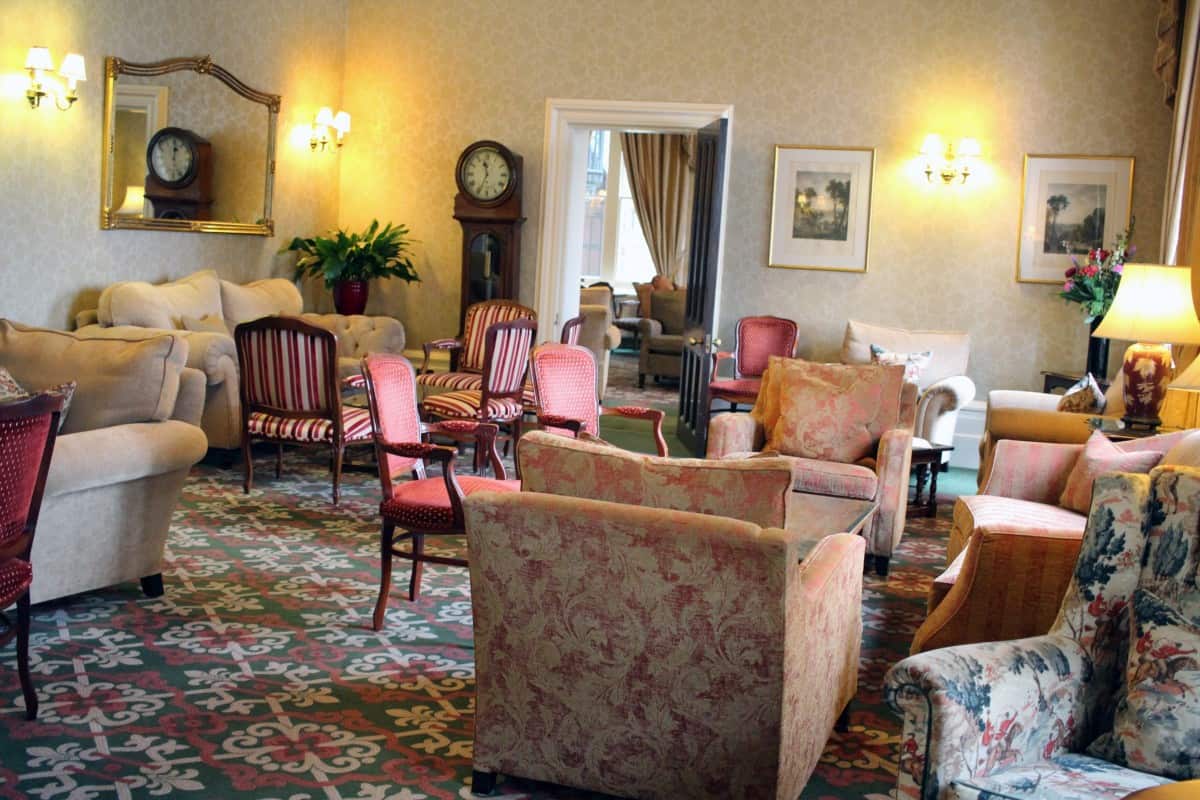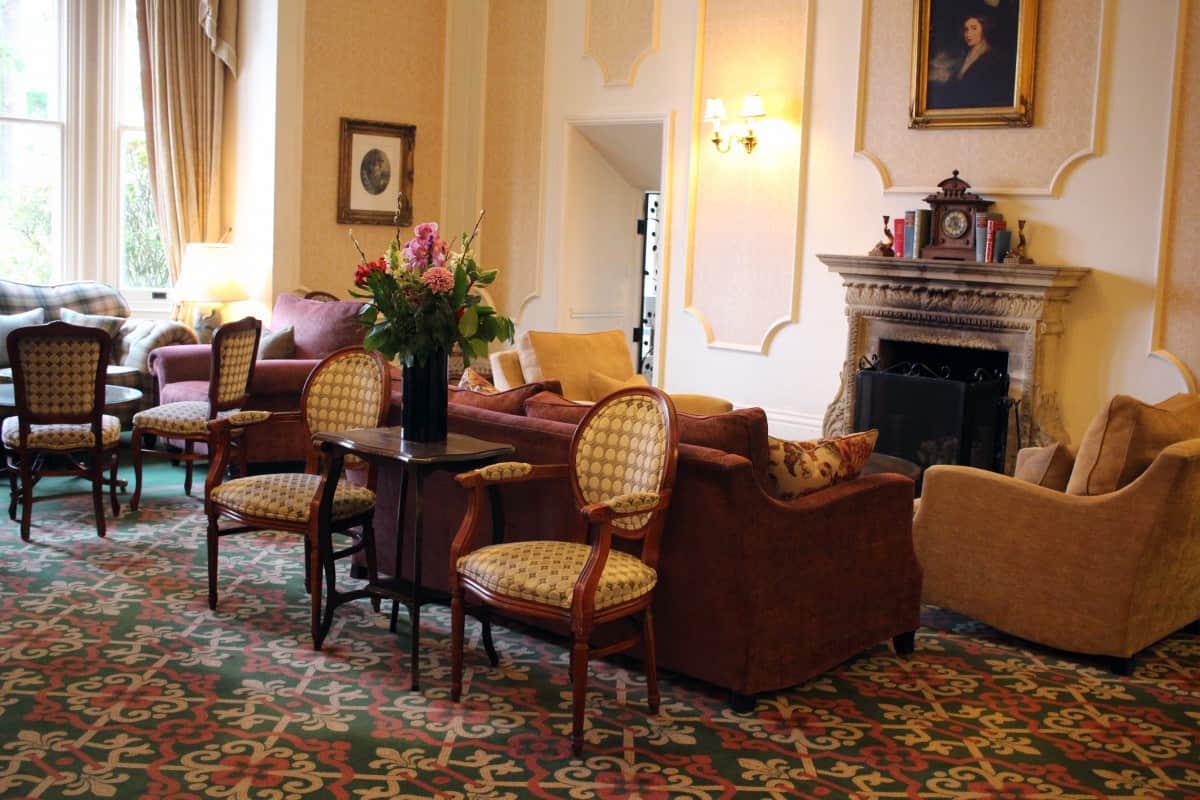 We had such a warm welcome at the hotel, the staff were lovely and friendly and we were shown to our room by a really nice concierge who carried our bags for us.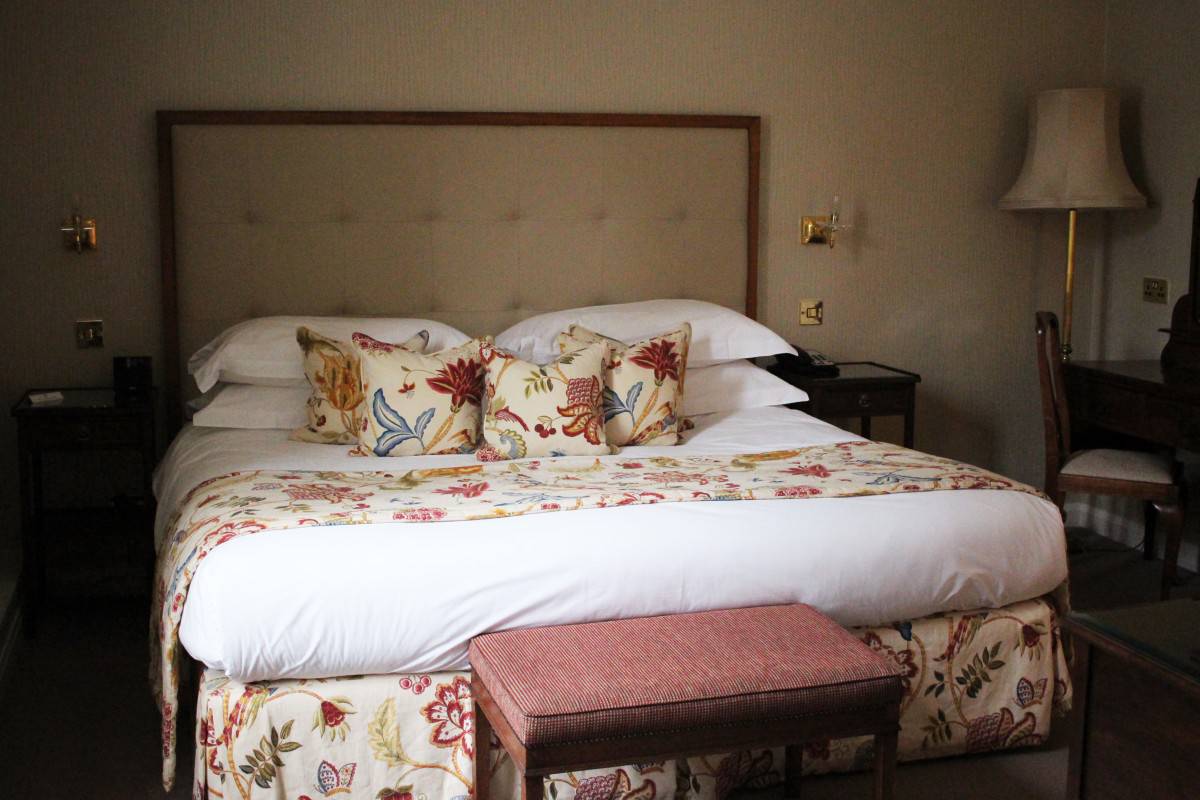 What was the family room like at the Ashdown Park Hotel and Country Club?
Our room was an executive bedroom with a seperate lounge with was turned into a sleeping area for the children. It had a sofa bed and an extra bed added making it the perfect space for the children to sleep, play and relax.
They were both given goodie bags on arrival which were pretty immense – full of games, colouring packs and activities. Plus, there were chocolate coated strawberries in the room too – which the children couldn't wait to polish off!
The main bedroom had the biggest – and most comfortable – bed I have ever seen and a bathroom perfect for a family. It had a bath with a shower over it, complimentary Molton Brown toiletries and plenty of fluffy towels.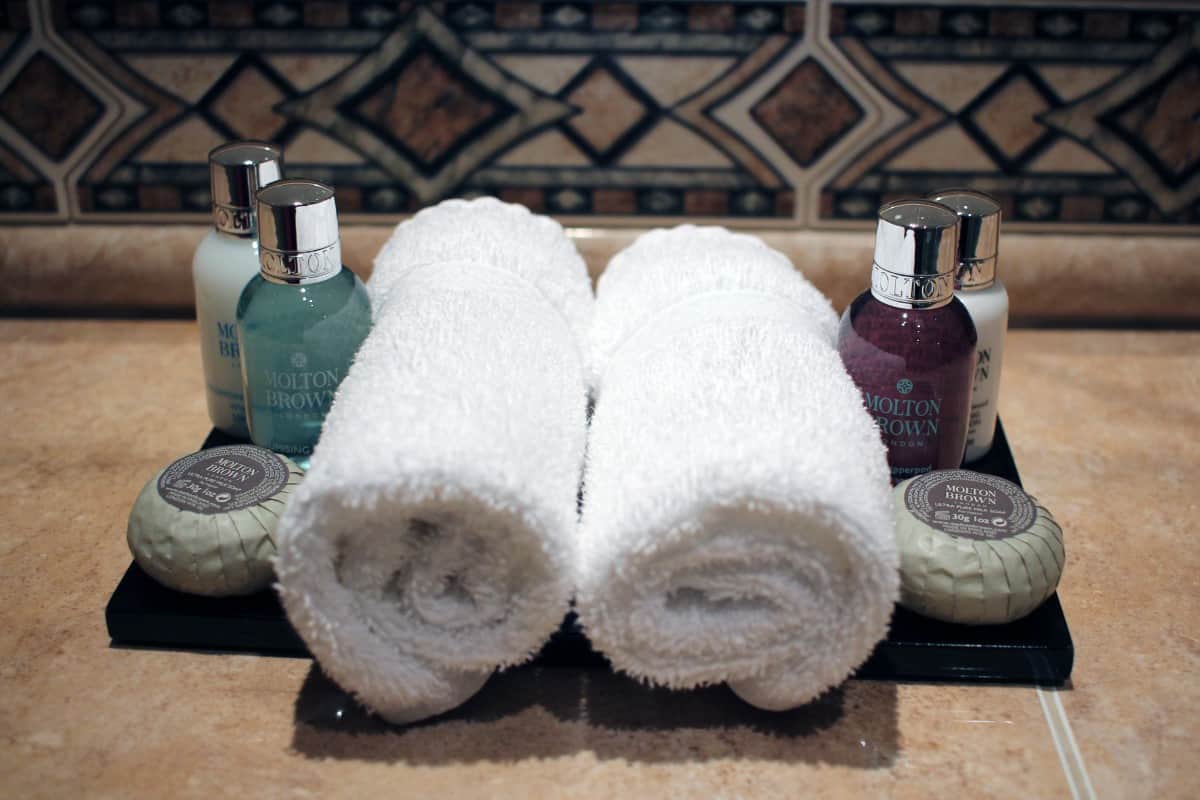 There were also fluffy robes and slippers for all of us – including mini ones for the children. It's the first time I've seen child size slippers in a hotel before and to say the children loved them was an understatement. They may have been a highlight of their stay!
The room had magazines for us to read, tea and coffee making facilities complete with a coffee machine and biscuits too. There was complimentary wifi in the room however we did find it to be painfully slow but it did give us all the opportunity to really switch off. The room had everything we needed for our stay – bottled water, extra blankets (although the room was a great temperature throughout), a hairdryer – even a shoe horn! Ashdown Park had thought of everything.
The hotel was pretty big but it never seemed too busy or noisy. As with so many old buildings they have thick walls and are built to last – meaning that sound doesn't really travel too much. The only time we really heard other people was in the morning when children were running down to corridor to breakfast but aside from that the whole of the Ashdown Park Hotel and Country Club was really peaceful and a really lovely place to stay.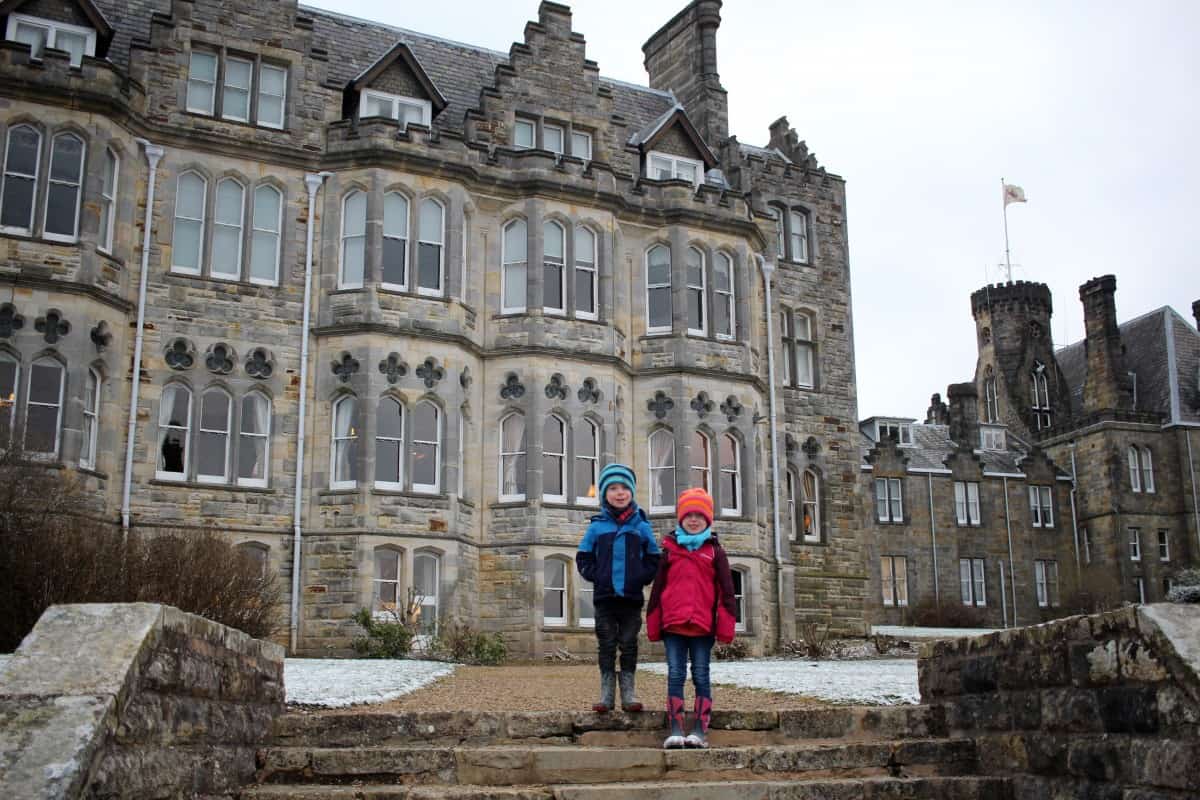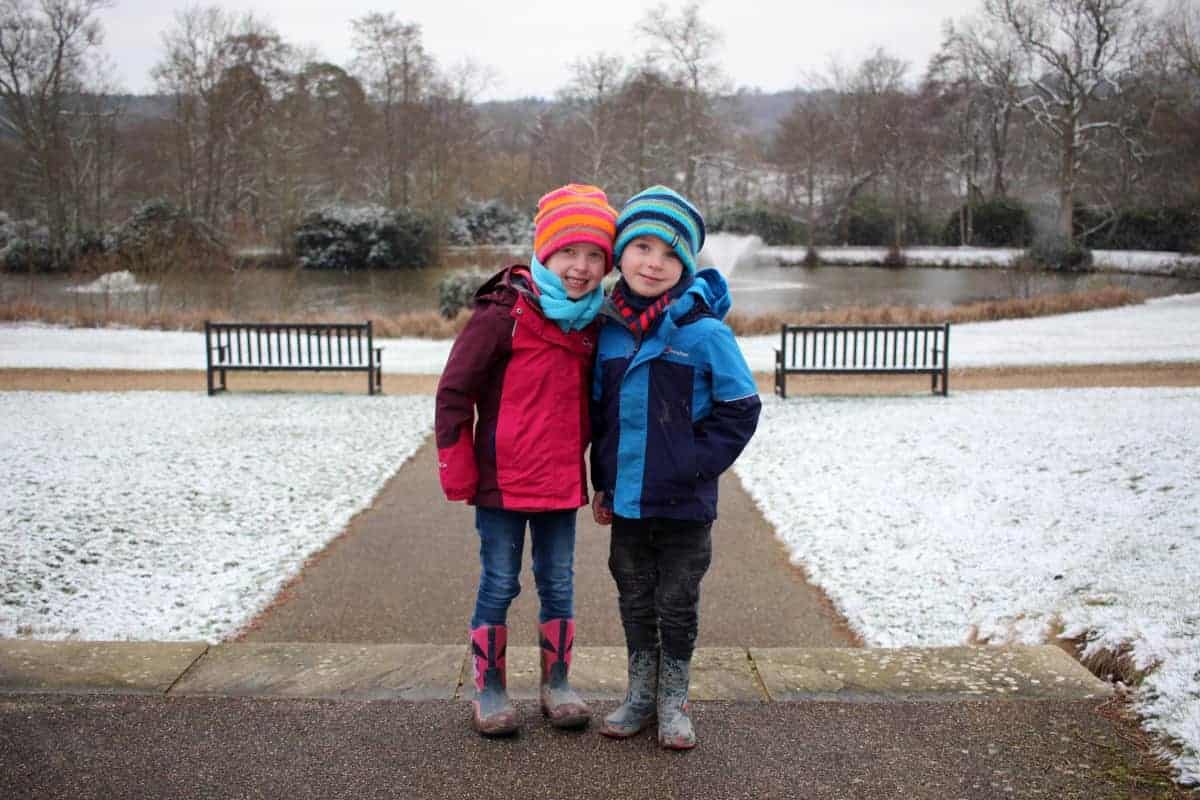 After we had settled into our room and unpacked we went for a walk around the grounds in the snow. The concierge had told us about a lake just behind the hotel so we headed that way and saw incredible views of the hotel and grounds as well as the lake – and it's resident fish.
We really only scratched the surface as far as the grounds are concerned. The hotel has 186 acres of land to explore and I know if the weather had been warmer and brighter we would have spent longer out and about exploring it. But, what we did see was utterly beautiful and I know that the children would love to visit again to explore some more.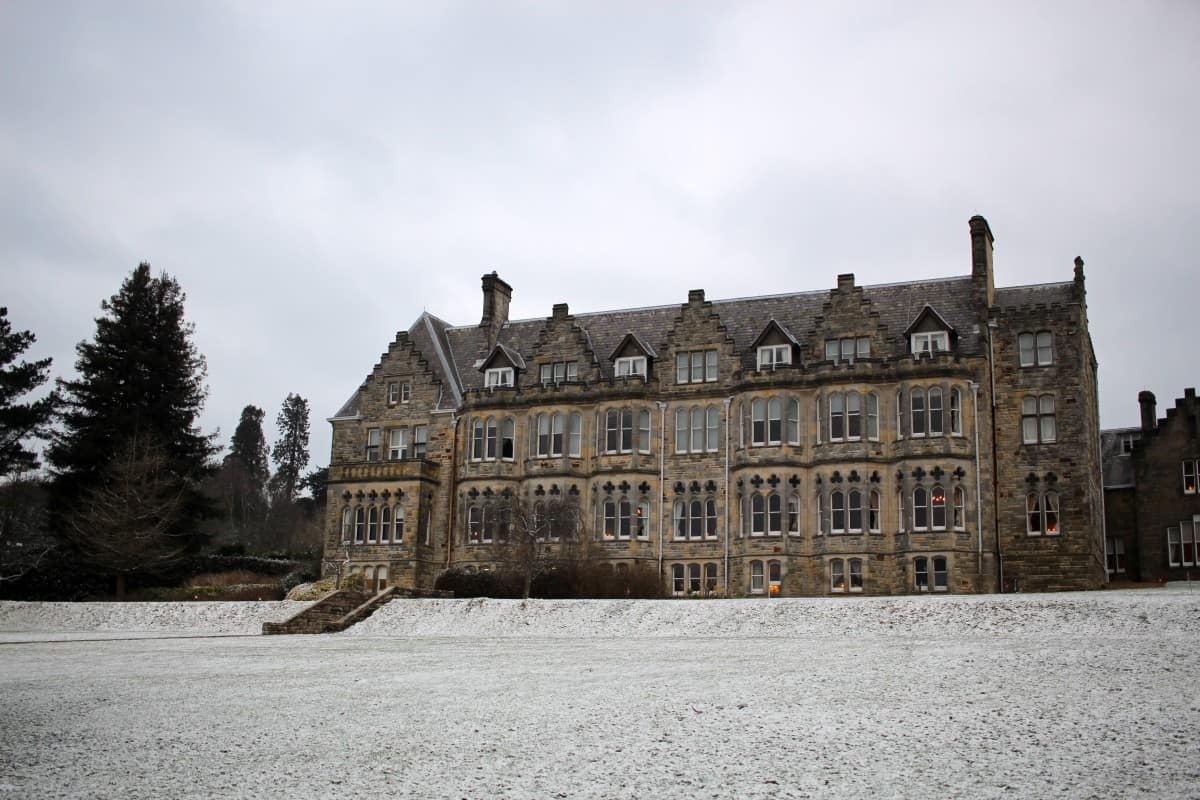 What were the facilities like at Ashdown Park Hotel and Country Club?
Instead we headed to the Country Club for a swim. The Country Club is set over a few floors, going upstairs for the pool and changing rooms – which were really modern but did need a £1 coin for the lockers. However, fresh towels, robes and flip flops are available as you sign in at reception.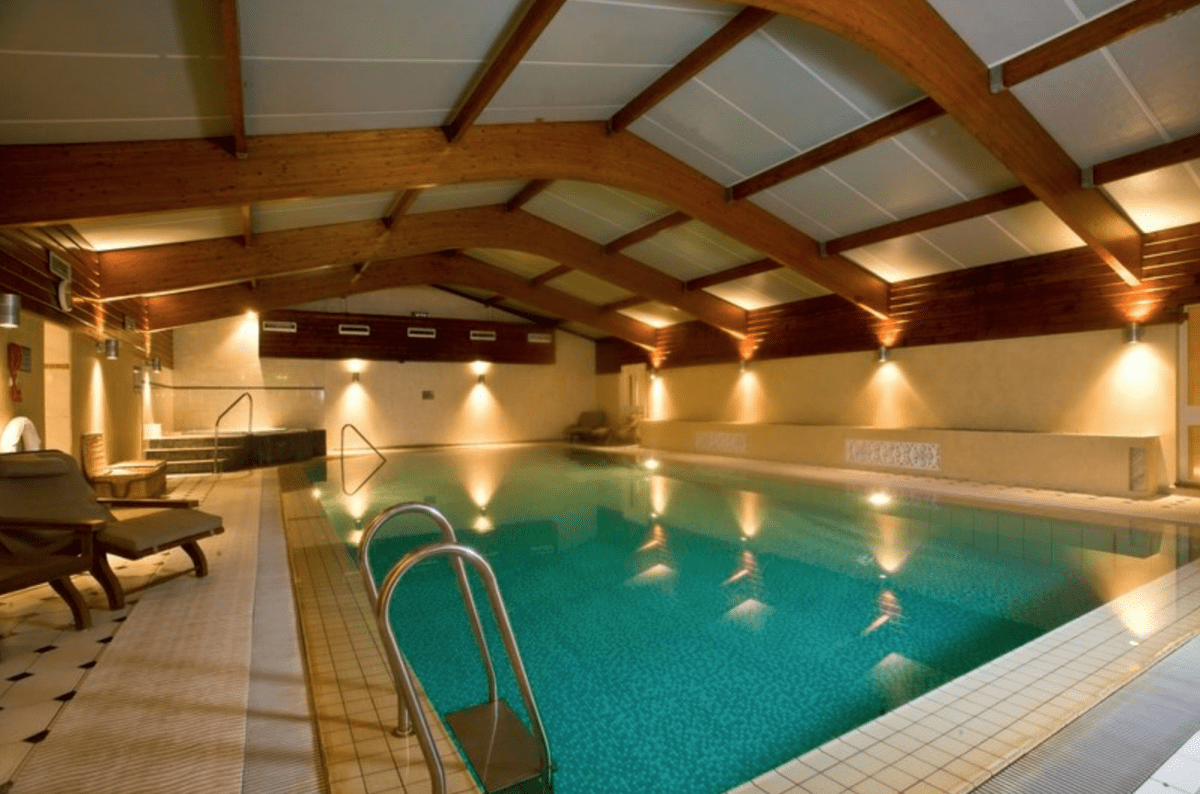 The pool was a good size with a spa bath right next to it and it had very ambient lighting – a little on the dark side for a family swim but perfect for a spa break. There were also male and female saunas and steam rooms leading off from the changing rooms and a fully equipped gym, exercise studio, table tennis and even tennis courts. Not forgetting the 18 hole golf course that is a huge part of the country club.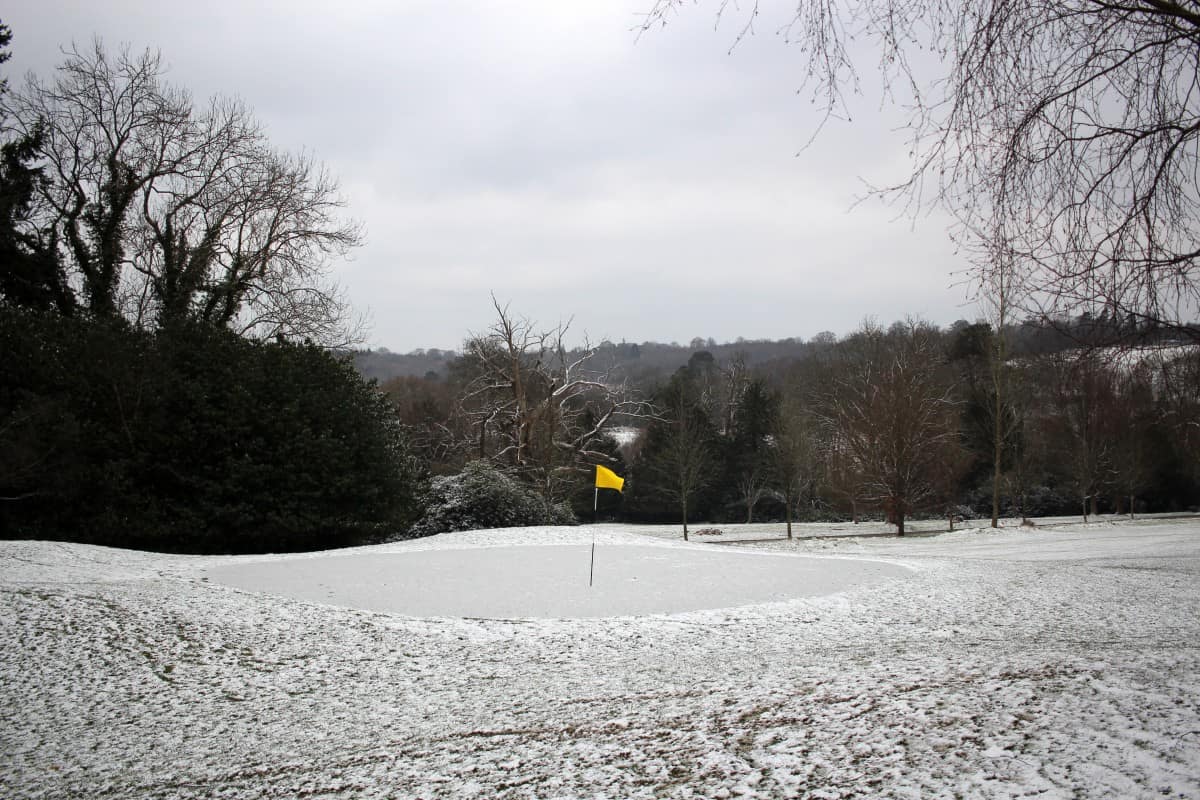 After our swim we went back to the hotel where we all had showers and baths and relaxed whilst we got ready for dinner. Having two rooms within our room at the hotel gave us so much space to relax as a family and the children's goodie bags came in so handy during this downtime – and the games kept them entertained during courses at dinner too.
What were the dining options like at Ashdown Park Hotel and Country Club?
Before we knew it dinner time had arrived and we went to the hotel's Anderida Restaurant. The room was beautiful, with a pianist playing a grand piano in the middle of the room and candles everywhere. It was the perfect setting for both a relaxed or more formal meal.
The children had a really lovely three course menu to choose from and they were excited by not only the prospect of having starters but also of having bread rolls too. They don't usually have starters in restaurants, and usually just have bread and butter, so this was such a treat for them. They chose the Melon Boat with Summer Berries and the Tomato and Mozzarella Sticks with a Pesto Dip. The melon boat was such a well presented starter – so much fun and perfect for Little Man. LP loves anything she can dip and her starter was the perfect size for her.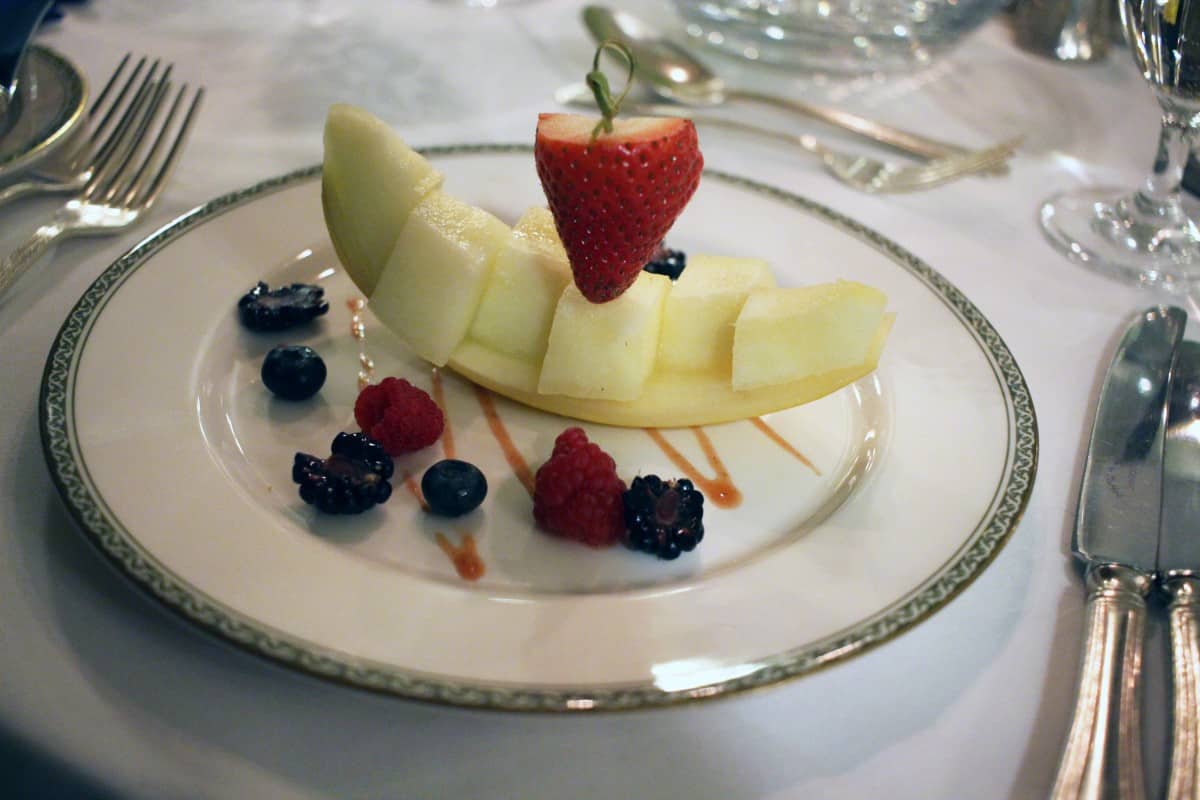 For their mains they went for the Wood Fired Flat Bread Margarita which was the perfect size pizza for Little Man, served with a side salad. LP chose the Meatballs with Spaghetti Strings which looked so good – the meatballs were obviously home made and LP really enjoyed her meal. Spaghetti is pretty much her favourite thing and we all loved how varied the children's menu was – including things like pasta bake, macaroni cheese and chicken goujons too.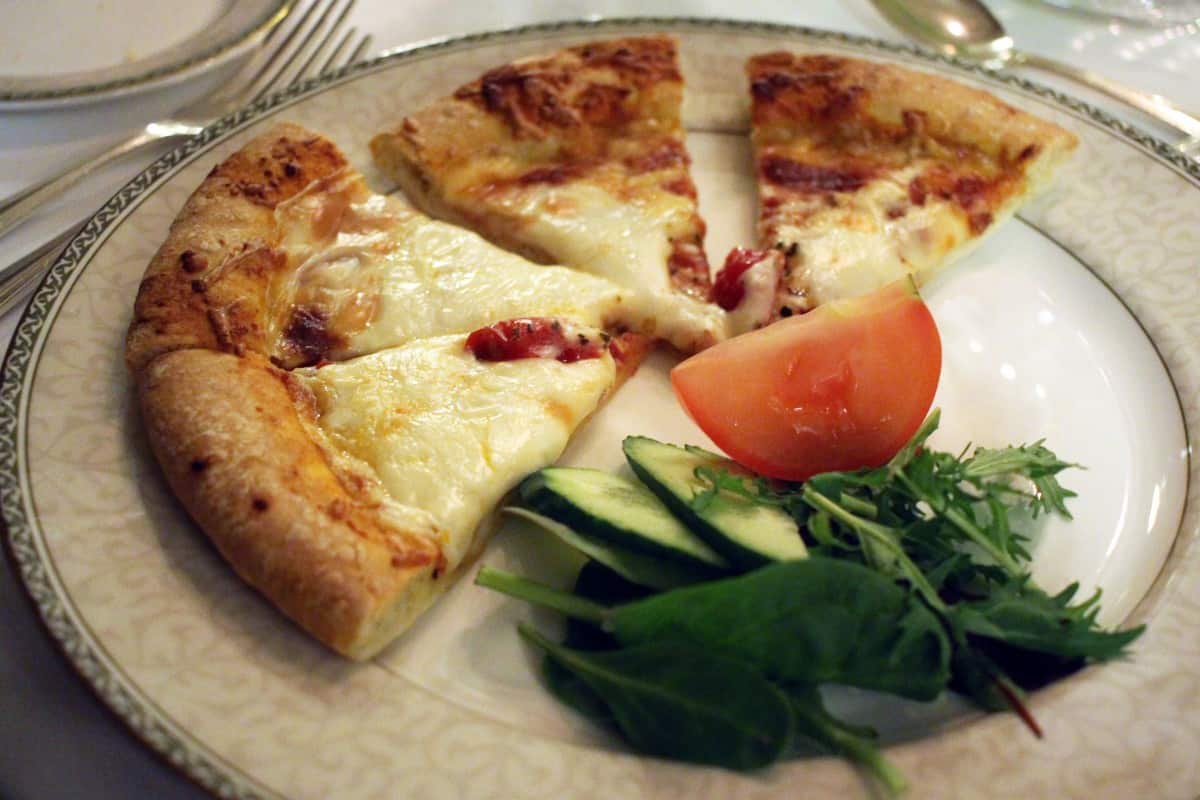 Dave chose the Scallop and Squid Ink for his starter which was served with avocado puree, radish and a tomato salsa. He really enjoyed this starter but it wasn't quite what he was expecting. We'd both visualised whole, traditional scallops and this was more a recipe made with scallops but it tasted great and was a really nice introduction to our meal.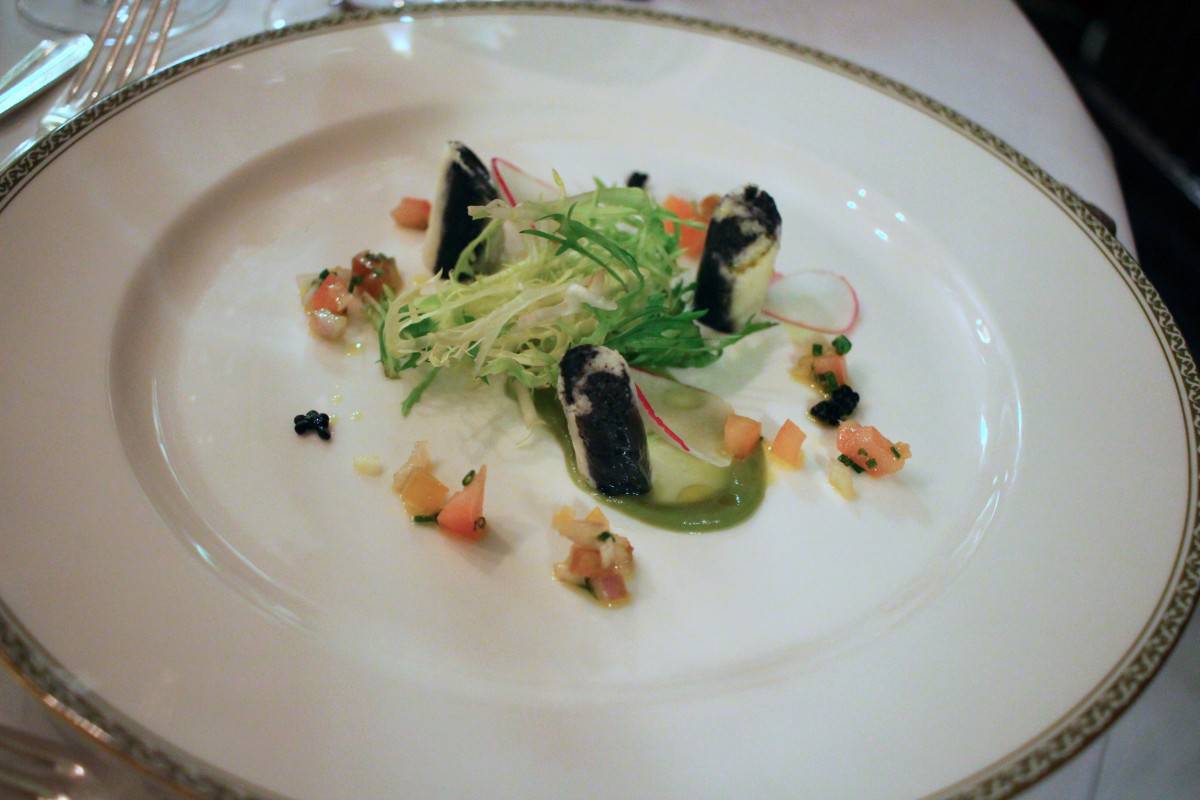 I went for the Mediterranean Tart which was served on a bed of leaves with walnuts and hummus. The tart tasted fantastic – with nice crisp pastry on the outside and all the flavours of the mediterranean inside. It was a great vegetarian option too and nicely filling as well.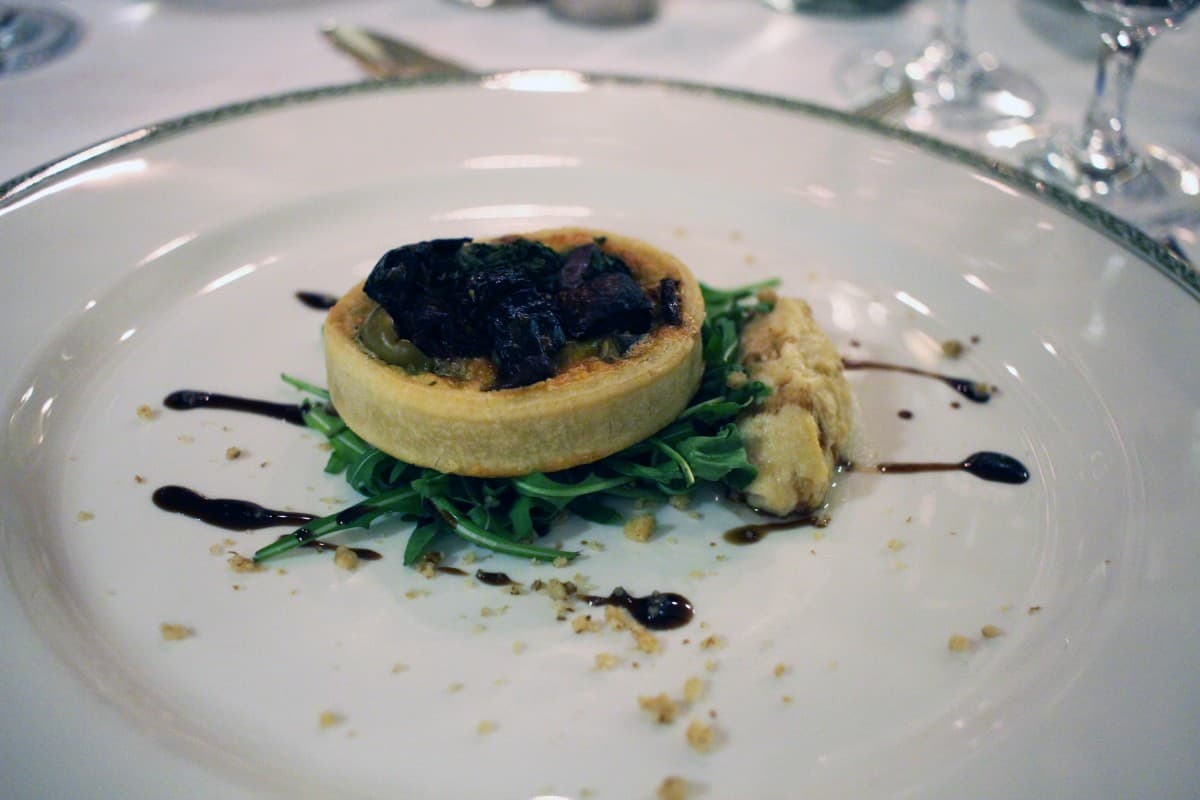 For our mains I chose the Spring Lamb Rack which also came with pressed lamb shoulder, gratin potatoes and a really rich lamb jus. It was beautifully cooked, the lamb fell apart so easily and it was so full of flavour. A really perfect dish.
Dave went for the Pork Collar which was stuffed with black pudding and served with glazed apples. Dave commented more than once how great the pork jus was, pulling all the flavours from the dish together. It's safe to say he really enjoyed his main course.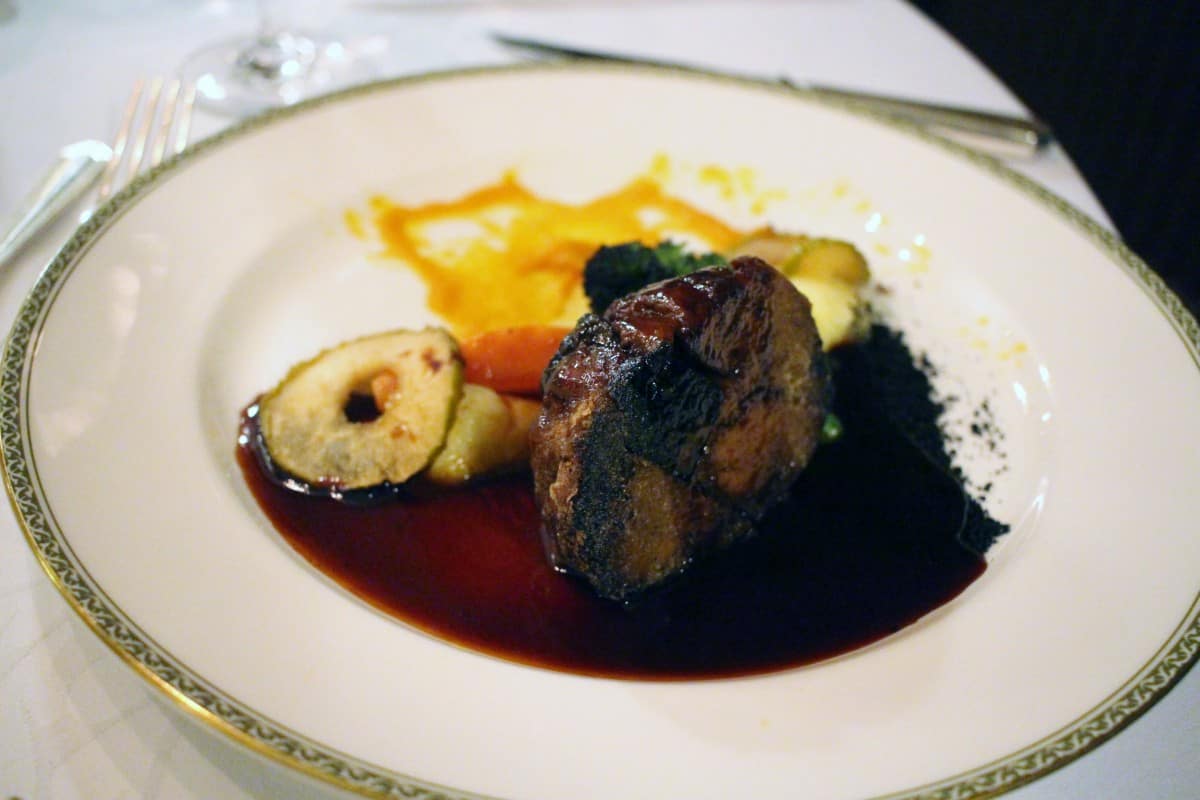 Our service throughout the meal was fantastic – we were regularly asked if we'd like more bread, our water was topped up whenever it was getting low and our plates were cleared really quickly, with the next course arriving soon after. But, by the end of our main meal it did feel like we had been forgotten about. We had to wait nearly half an hour for our plates to be cleared and then had to ask for a dessert menu. It got to nearly 9pm before we ordered our desserts and as we had sat down to dinner at 7pm and had such speedy service for the first two courses the service towards the end of the meal was disappointing but it didn't detract from how lovely the food was or what a really nice meal we'd had together.
For the children's desserts LP chose ice cream and Little Man had a banana split. Again, the children's choices were great, varied and with something I think any child would enjoy. The banana split especially was beautiful to look at and quite an exciting dessert for a child.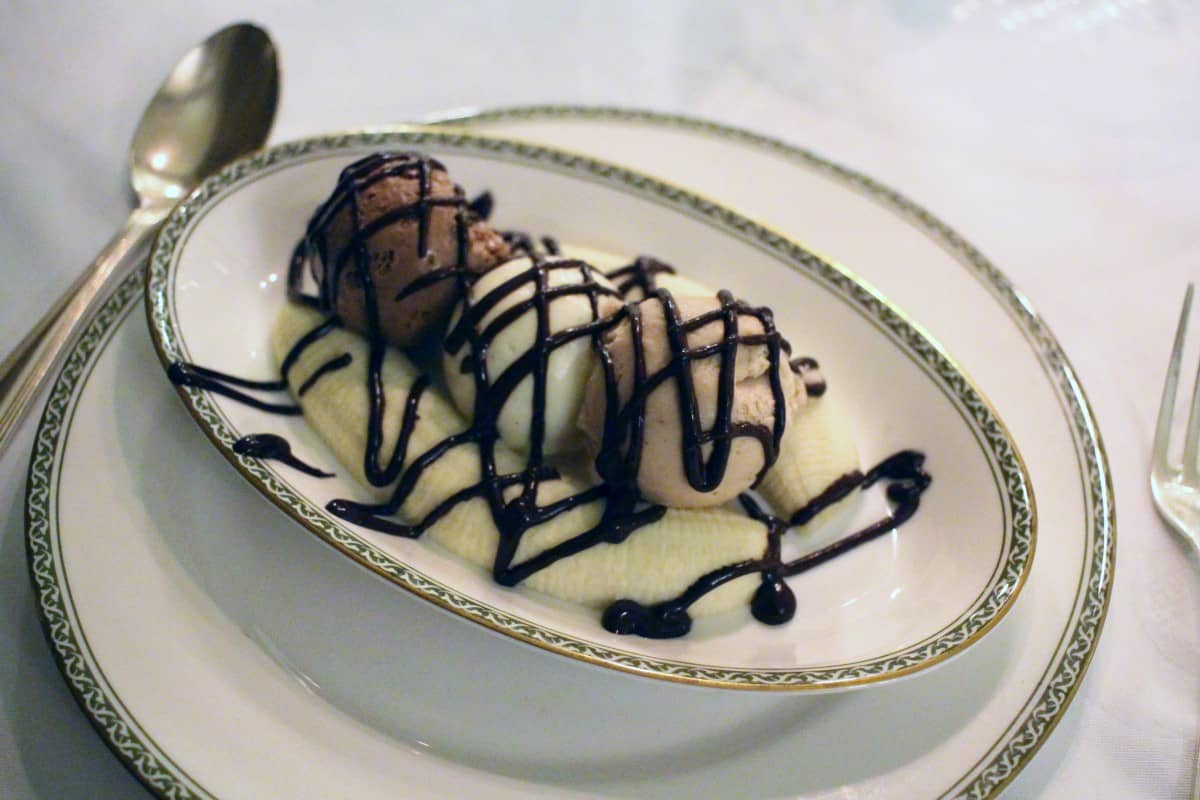 Dave chose the Chocolate and Caramel tart for dessert which was beautifully presented – although the salted caramel ice cream wasn't very salty (but we find salted caramel is never salty enough for us!). I went for the Passionfruit Cheesecake which was lovely and light after such a rich meal. It was the perfect way to finish.
After dinner we made our way back to our rooms to find that the beds had been turned down and the children had been left with orange juice and cookies – such a lovely touch. These little things go such a long way where family hotel stays are concerned and the children loved their little treat. Then it was time for bed – and they were both asleep as soon as their heads touched the pillows.
As we had a separate bedroom we pushed their door to and then relaxed in our own space. This is such a luxury when we travel as a family and it's so nice that some of the rooms at Ashdown Park allow you to stay up after the children have gone to bed. We watched TV, had a cup of tea and read until bedtime.
We all slept really well and only woke by the sound of other guests going down to breakfast. We soon headed down ourselves – aiming for the Anderida Restaurant again where breakfast is served. We had the same table as the night before and were brought tea, coffee and toast to the table.
There was a continental buffet of the biggest pastries I have ever seen, lots of meats and cheese, yogurts, fresh fruit and cereals as well as the usual hot options – bacon, sausages, scrambled egg, tomatoes, mushrooms and beans. They also had other hot options that were cooked to order – fried or poached eggs, a vegetarian breakfast and kippers.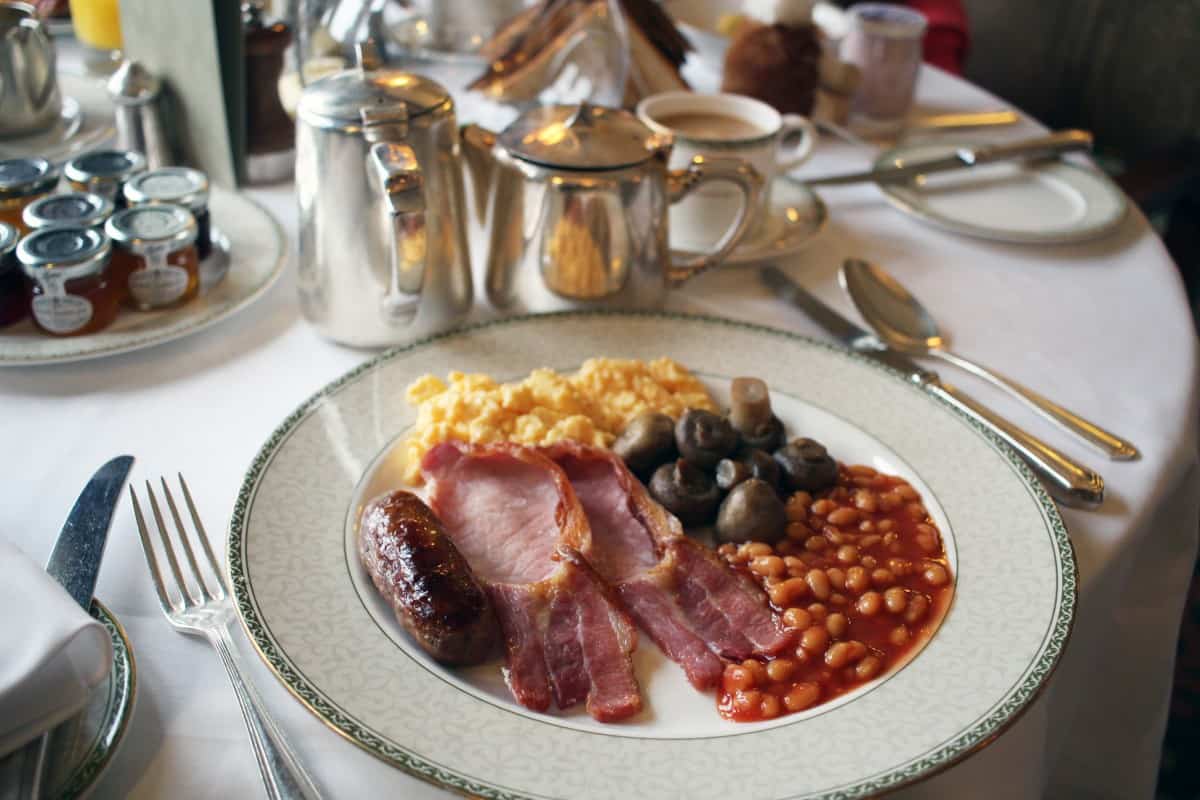 The scrambled egg was some of the best we have tasted and the only thing that could have made the breakfast better would have been some sort of potato product but I was happy without – and it meant I had room for the amazing pastries afterwards!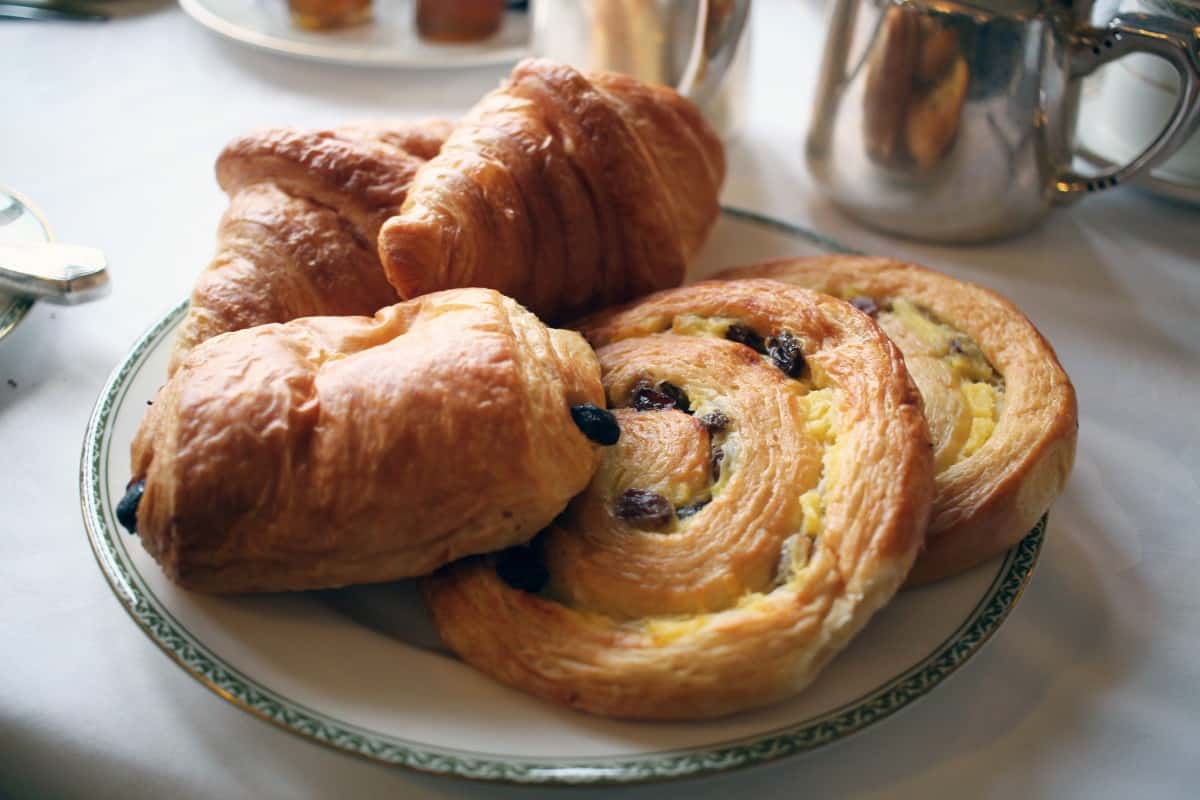 Before we knew it our time had come to check out of Ashdown Park and head home. It was such a beautiful place to stay and one of the most family friendly places we have ever stayed at. Often, especially with luxury hotels, we feel like children are tolerated rather than welcomed but Ashdown Park couldn't do enough to make sure the children were happy and well catered for during the stay. It's clear that Ashdown Park love having children to stay – nearly as much as LP and Little Man loved staying there.
The children loved every minute of our break and would have happily played and swam all day if they could. It really was a great place to stay and I know we will be looking for any excuse to return in the future.