*This is a paid post
Last week we were invited to Sea Life Brighton to immerse ourselves in their Pirates and Mermaids experience. Sea Life centres across the country have been filled with pirate and mermaid fun all the way through until September and we couldn't wait to see what it had in store for us.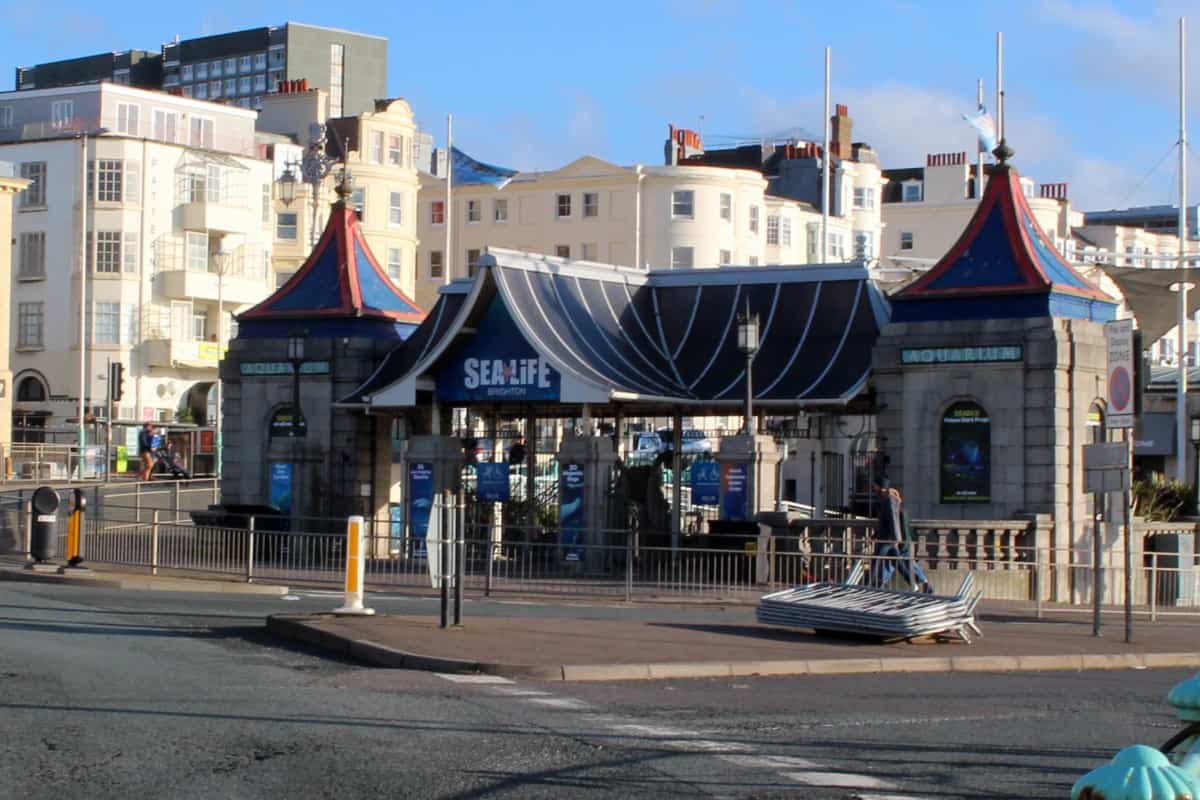 Sea Life Brighton is situated in prime position on Brighton's seafront, opposite the iconic Palace Pier and with parking just a stone's throw away. It's one of the first buildings you see when you approach the sea and the children were so excited as soon as we parked up.
On the way into Sea Life Brighton we had so much to look at – photo opportunities where the children could pose as underwater creatures and even a submarine! The fun started before we'd even walked through the entrance.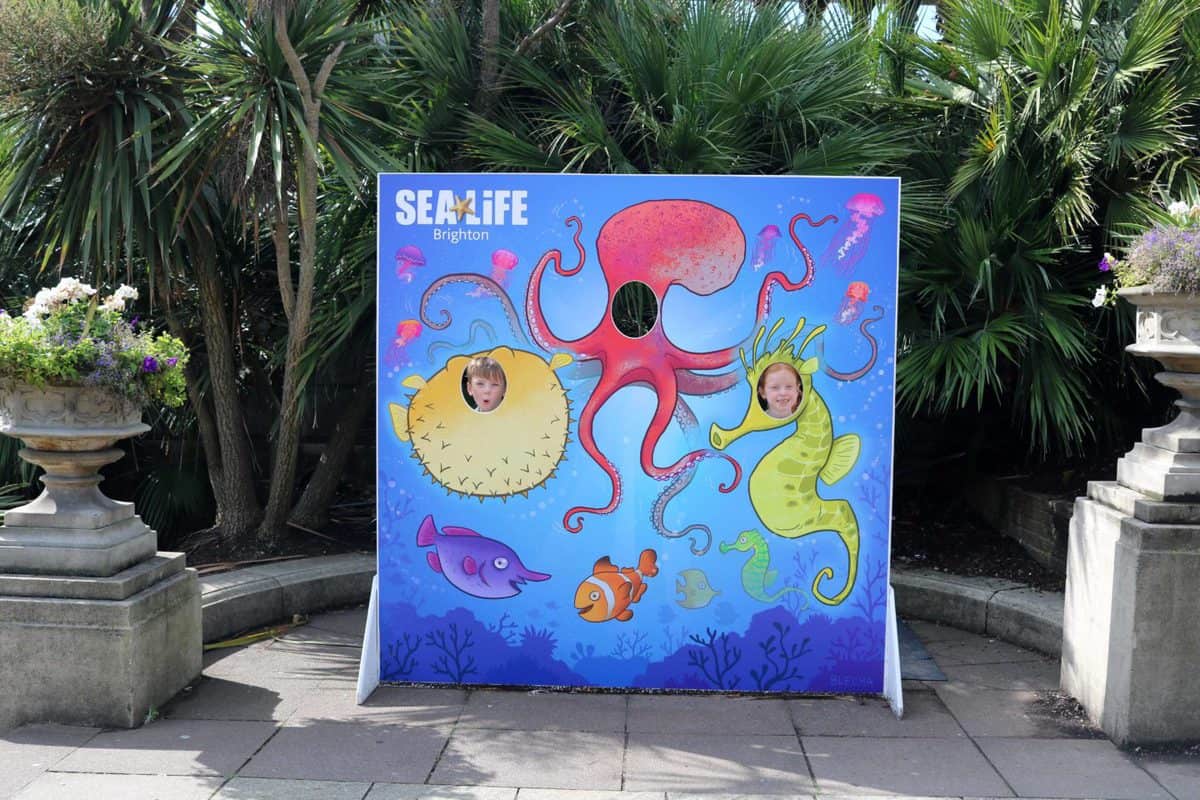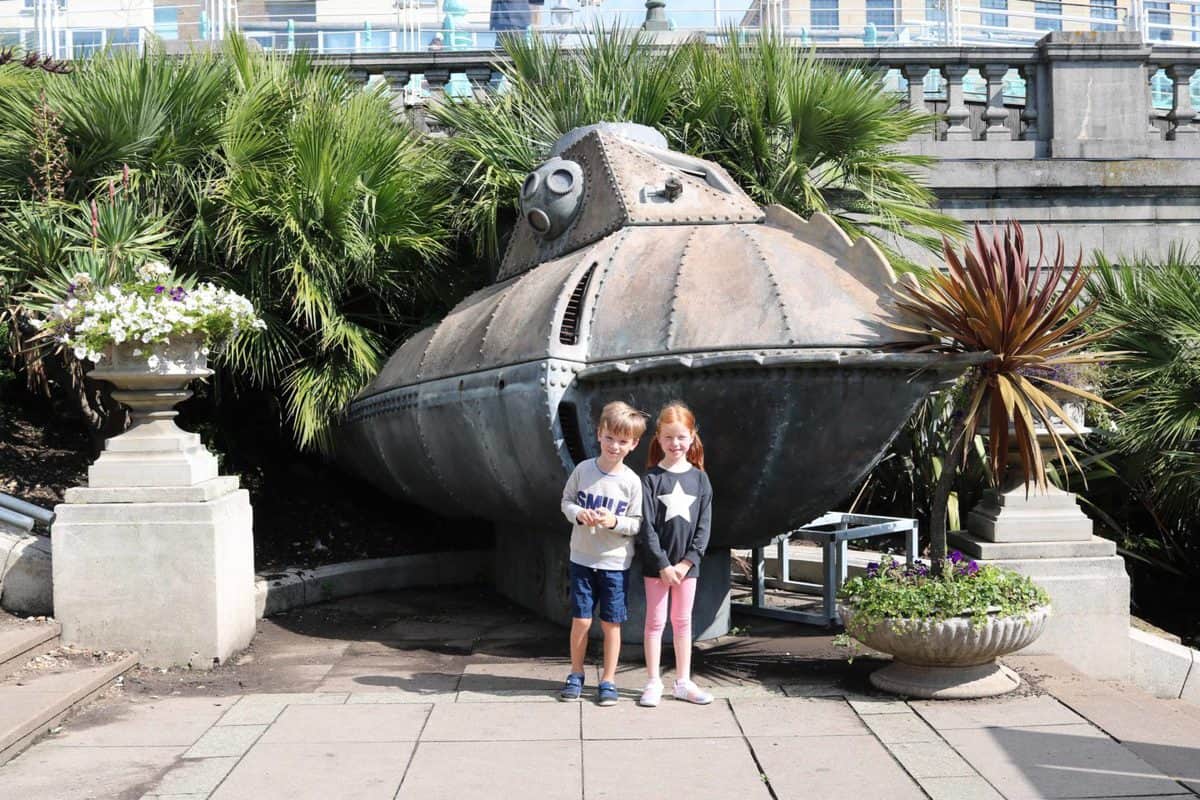 When we arrived the children chose if they wanted to be on the pirate or mermaid team and we picked up a corresponding trail to complete as we walked around the centre.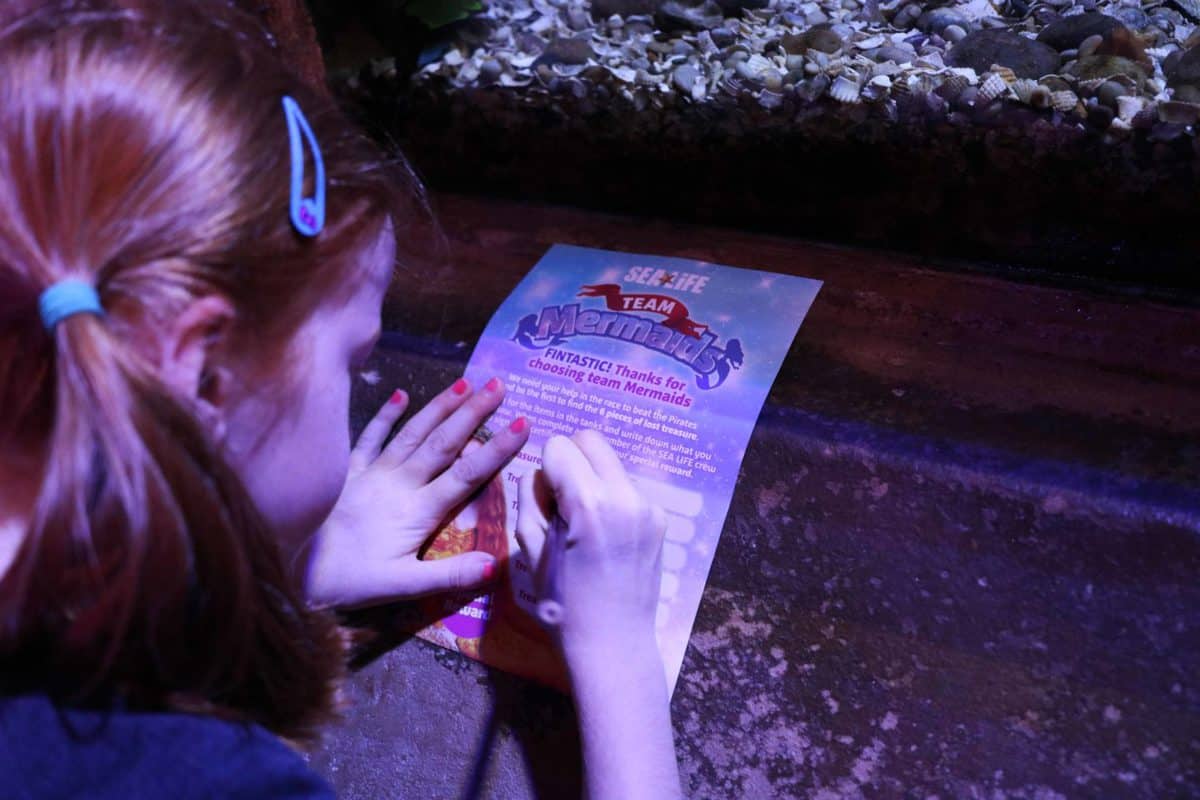 Our visit started in the main Victorian Arcade, an immense room that never fails to take my breath away. Under the rainbow coloured, vaulted ceiling the children moved from tank to tank, learning about sea creatures and searching for mermaid and pirate treasure!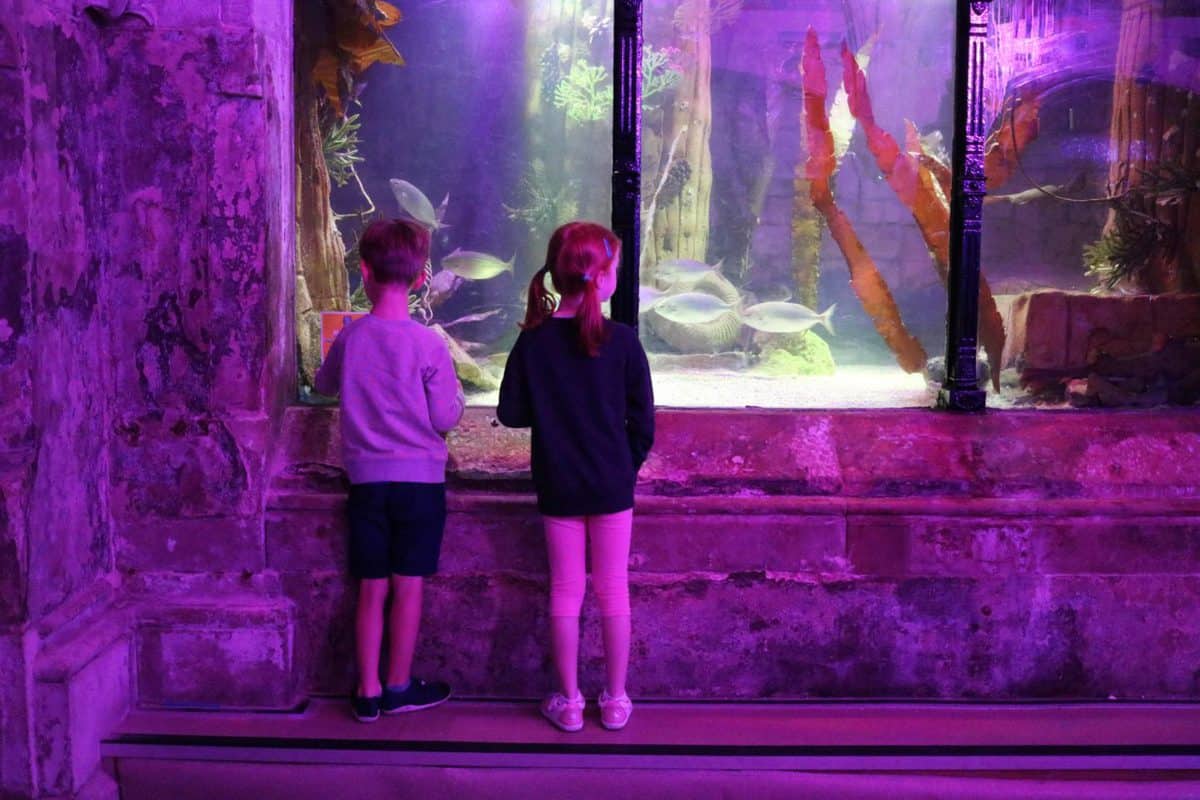 This room is the start and end of the aquarium and has so much to see inside it including a touch pool where LP was brave enough to touch starfish and anemones.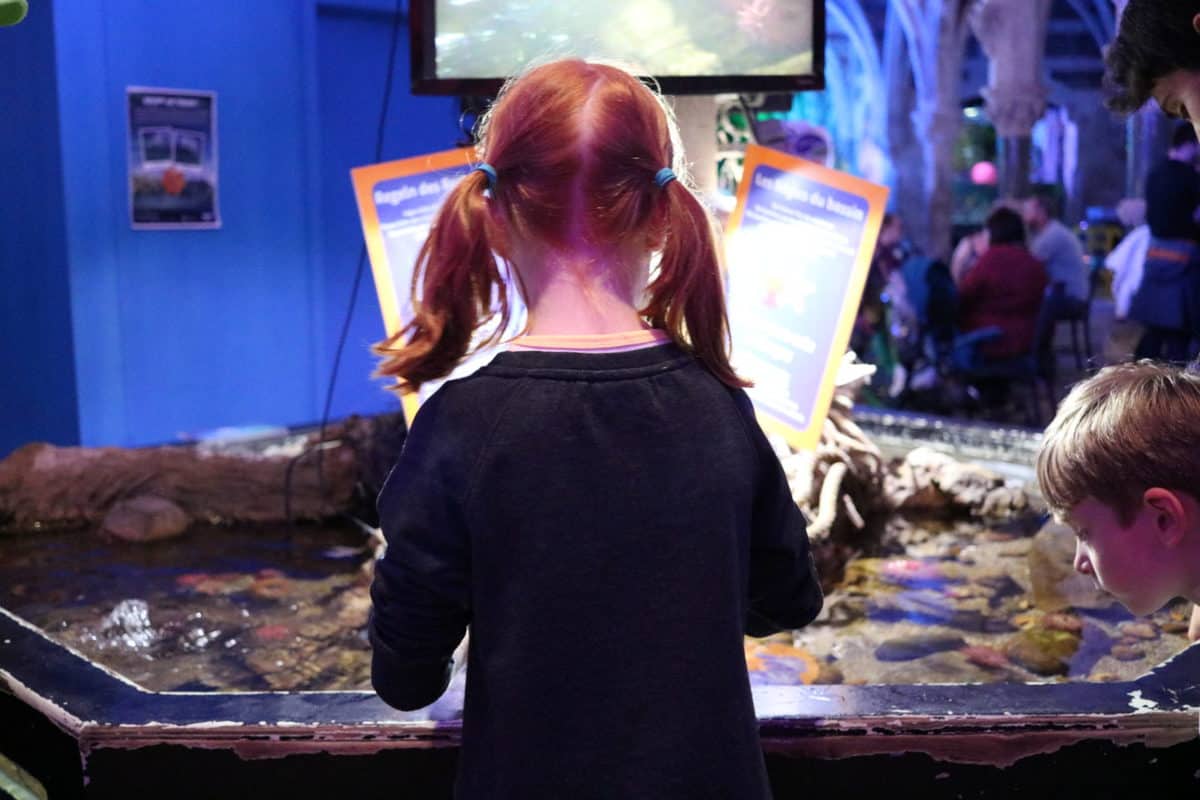 The children had six pieces of treasure to find during our visit and they loved spotting the signs on the tanks that had treasure in them and then hunting out the treasure – a mermaid mirror, a pirate compass and even a pile of gold coins!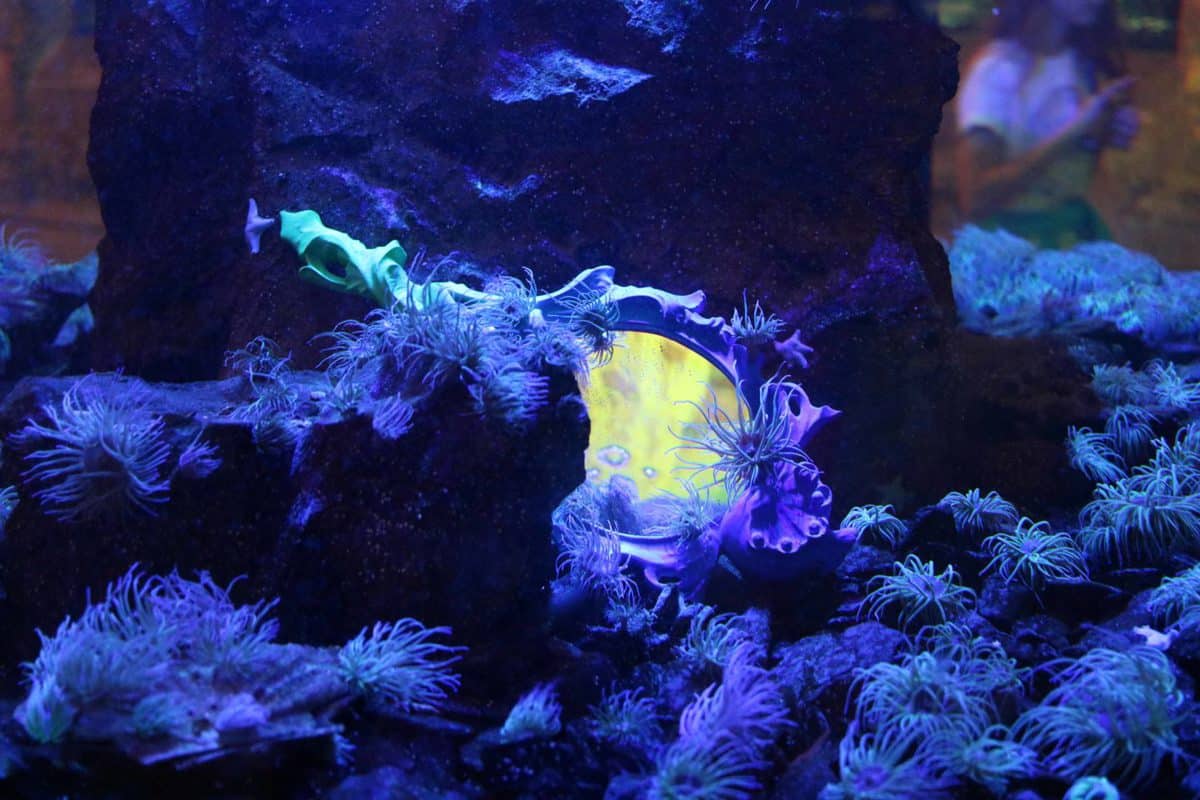 Our visit took us through the rainforest – seeing terrapins and piranhas as well as snakes and fish, all amongst the roots of rainforest trees. It was amazing to walk through.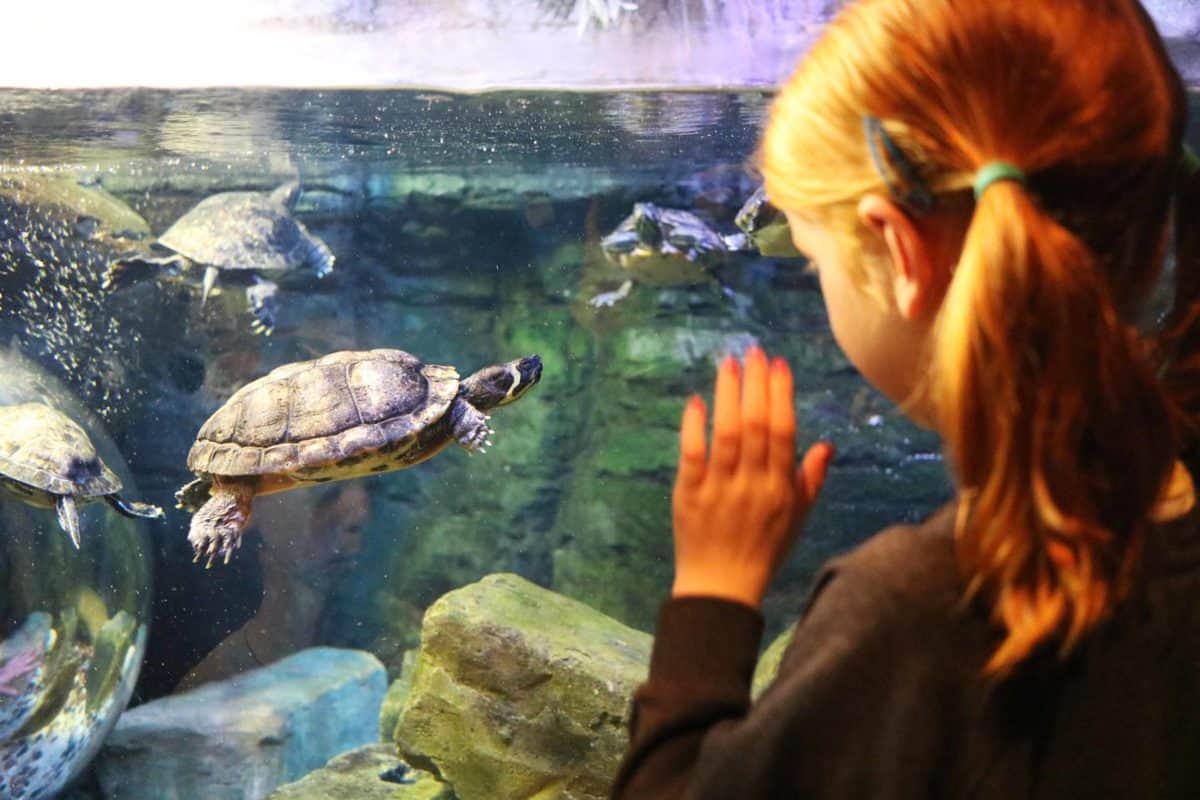 We walked through the auditorium, catching the tail end of one of the many shows and talks that happen every day. We got to see the main tank from above and on some dates mermaids even swim in the tank too – this really would be worth visiting for!
We stopped for a snack break next to a huge viewing window and the children would have happily stayed for hours, watching the sharks, turtles and giant catfish swimming so close to them.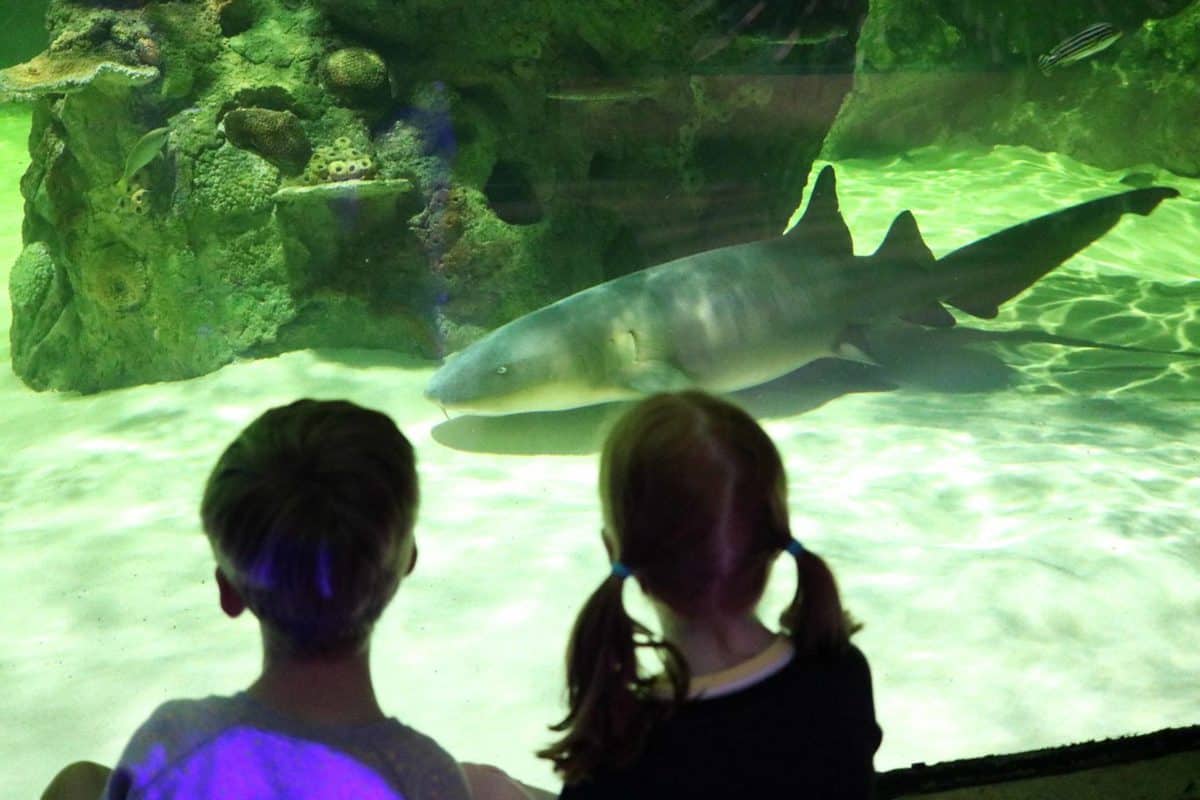 One of my favourite parts of the visit was the ocean tunnel, giving such a great view of the sea life from all angles and seeing the Sea Life glass bottom boat moving overhead too.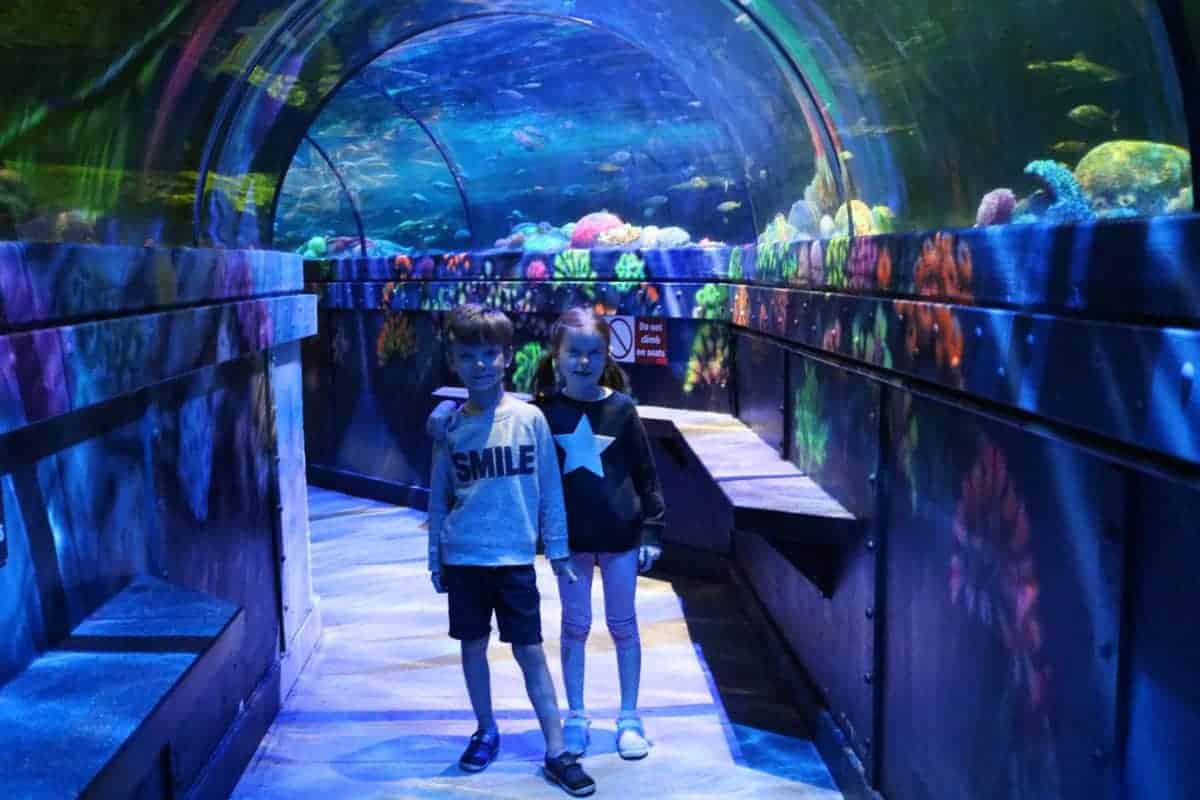 Our visit to Sea Life Brighton taught us so much about conservation and the environment as well as being really fun. The children always love to learn more in a setting that makes it really engaging for them – and Sea Life Brighton was great for this.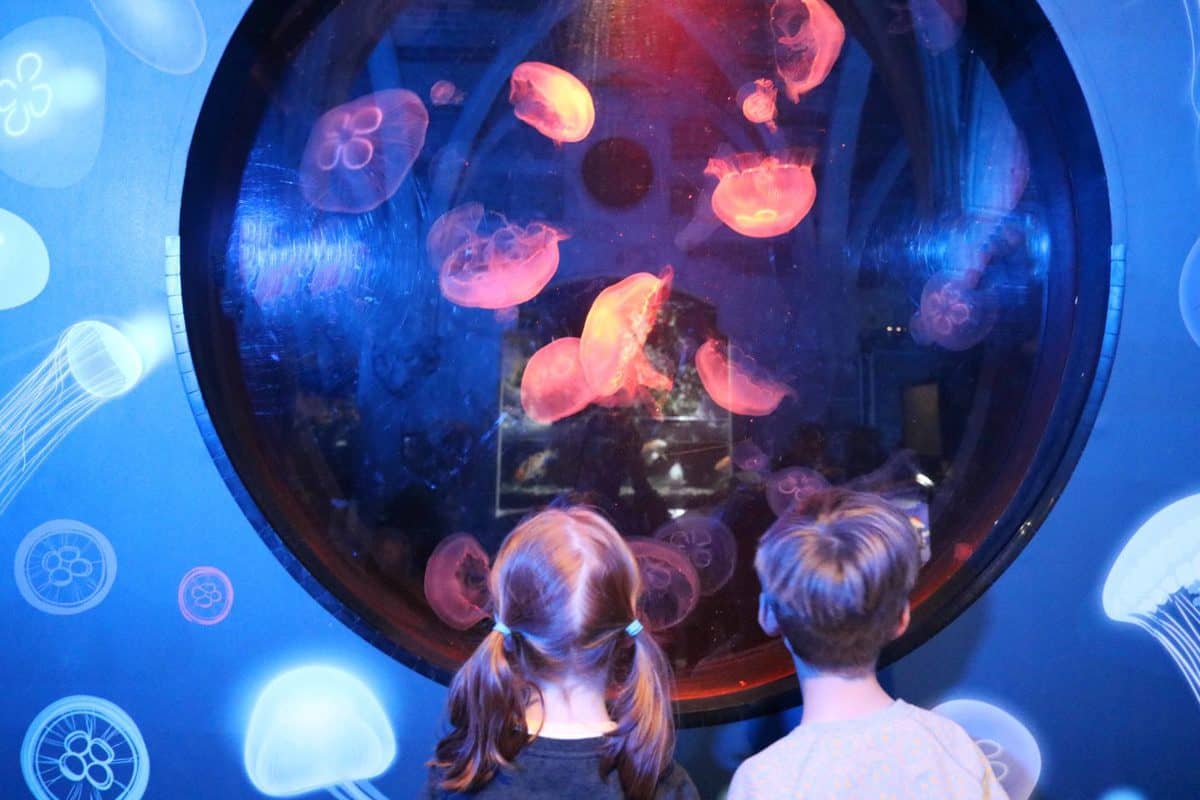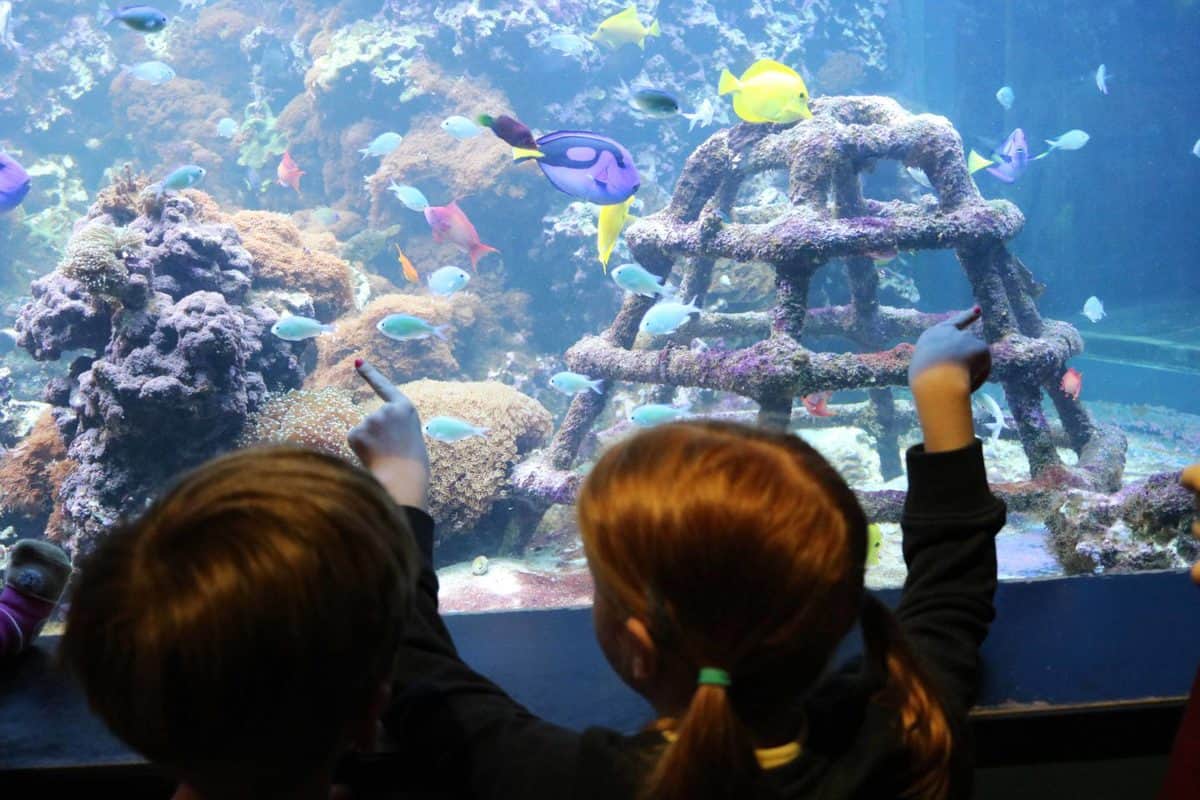 After the children had found all of their mermaid and pirate treasure we met a real life pirate and mermaid in the Sea Stars area. They chatted to the children and taught them how to tie pirate knots before giving them a prize for completing their pirate and mermaid trails. It was a great end to the experience for LP and Little Man.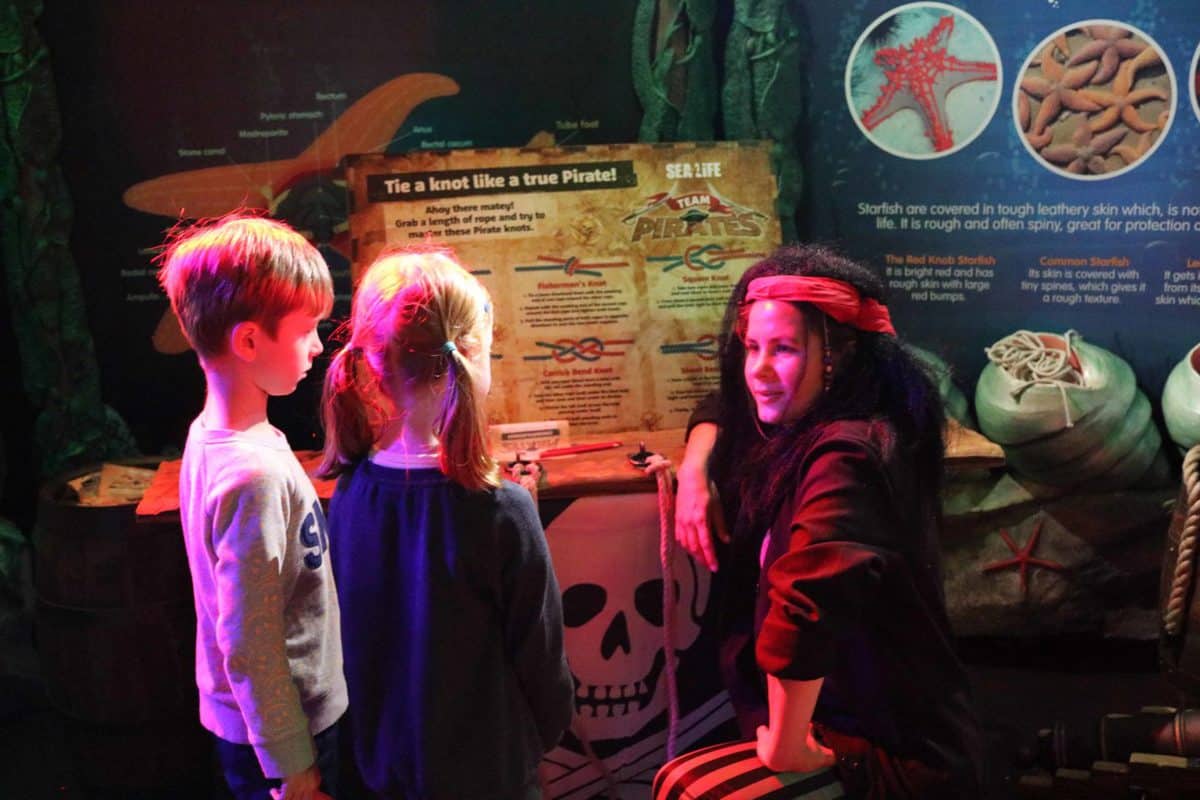 We had such a great day at Sea Life Brighton and it's an experience that can last from a couple of hours through to a whole day. There are talks to see, places to eat a picnic as well as a cafe, so much to read, play with and learn plus the fantastic Pirates and Mermaids experience too. A visit to Sea Life Brighton would be a great addition to any seaside day out – and you could even relax on the beach or play in the arcades afterwards.