When we stayed in Stoke on Trent for a weekend we were within walking distance of Hanley Park and so started our break there. We didn't know anything about the area but as soon as we walked into the park we were blown away – we don't have parks like this at home!
Hanley Park is so well maintained and easily accessible. It's a fantastic size and, when we visited, the grass had been freshly cut and the sun was shining. It just seemed like the best place to spend time as a family and we couldn't wait to explore.
From where we walked into the park, we passed so many play areas. There were different ones for different ages and abilities, all nicely fenced, making really safe play environments for the children. We promised the kids we'd come back but we had to go in search of lunch first!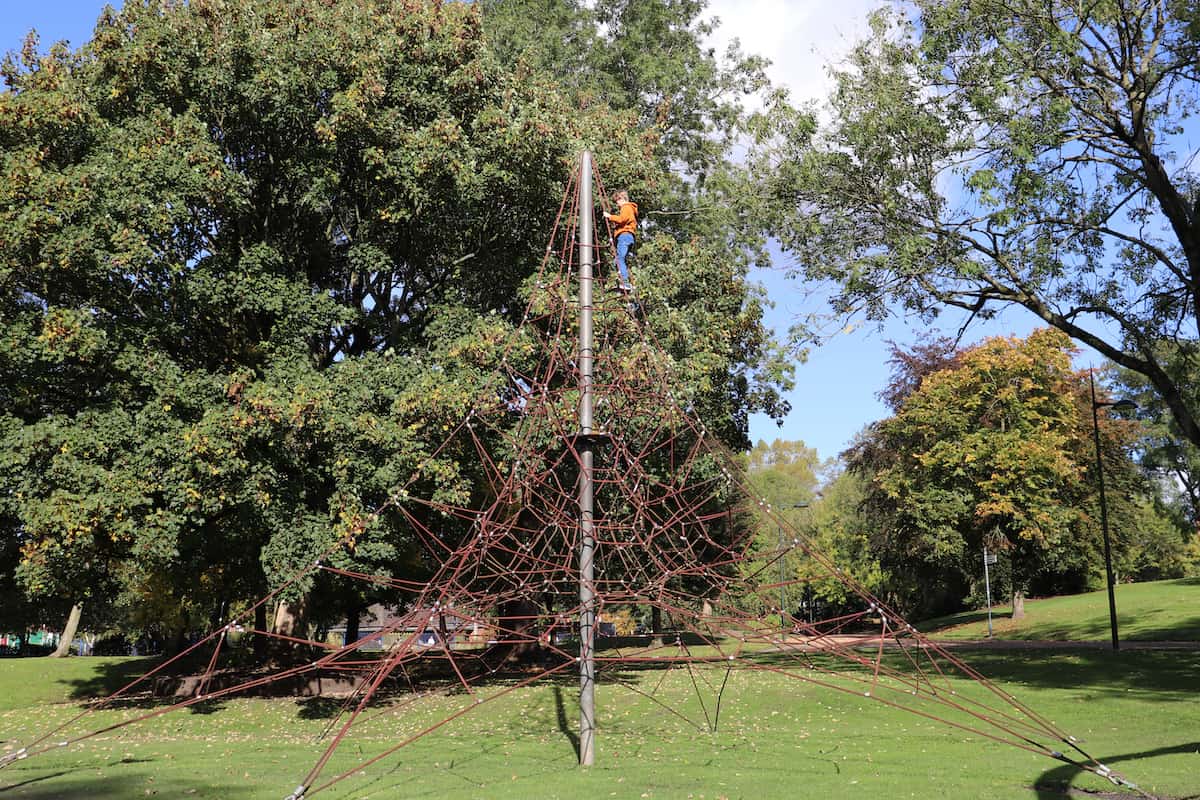 Our walk took us to the Pavillion Cafe which was a beautiful sight, overlooking the rest of the park and surrounded by seating. For a sunny Saturday lunchtime it was surprisingly quiet and we found a table and had really lovely paninis and drinks in the sunshine.
The cafe had a nice, affordable menu and a great range of sweet treats, drinks and snacks on offer. It was just what we needed and such a lovely place to spend time and relax after our long journey.
After lunch we walked through more of the park, crossing over the canal and walking to the lake, meeting squirrels and geese on our way. It's such a beautiful park and somewhere that we'd definitely visit often if we were local.
We then had a tour of the play areas so LP and Little Man could run off some steam. They absolutely loved them – finding climbing frames, swings, slides and things to bounce on. It was great fun and just what they needed!
Hanley Park was a great find and we felt really lucky to spend time there. It was lovely. Definitely somewhere to visit if you're ever in the area.
You can find out more about Hanley Park over on their website and for reference, the address is: Cleveland Road, Stoke-on-Trent, Staffordshire ST1 4DX
You can find more day out inspiration here: