On Good Friday we decided to take the children to a National Trust property that we hadn't visited before – Mottisfont. It was not only one of the nicest days as far as weather is concerned but it was also one of the first days of the Mottisfont Easter Trail and because of that it was incredibly busy. The car park was already full when we got there at about 10:30am but a nice attendant let us in as LP really needed the toilet – thanks for that National Trust!
Mottisfont is beautiful. It starts with a big wooden walkway that leads you to the beginning of the grounds and at that point there's a little river to walk along, so much land to explore, statues and things to look at and a rose garden that has been newly planted.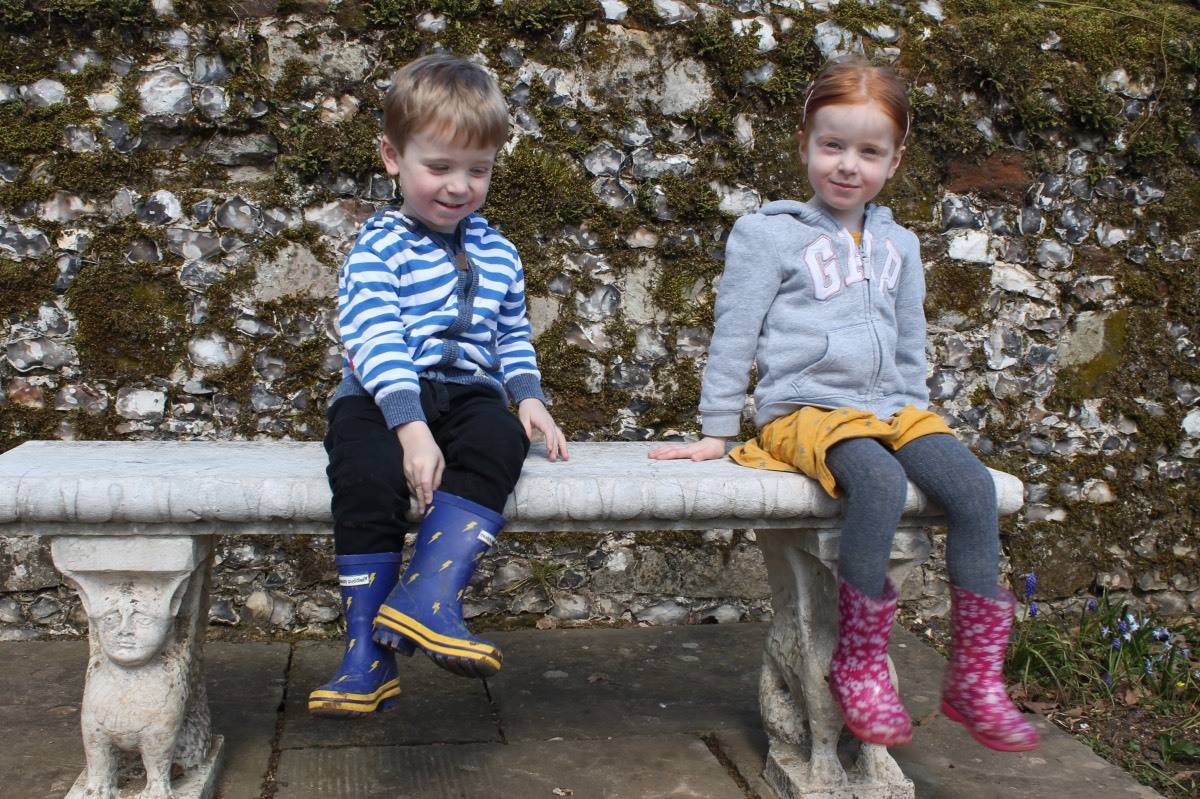 The Easter Trail cost £2 per child and led then all the way around the grounds and around the outside of Mottisfont house. At each point in the trail the children found a huge brightly coloured craft egg and a clue. They loved guessing the answers, spotting the eggs and getting closer to the grand finale. At the end they exchanged their completed trail for a chocolate bunny – and there were happy children all round.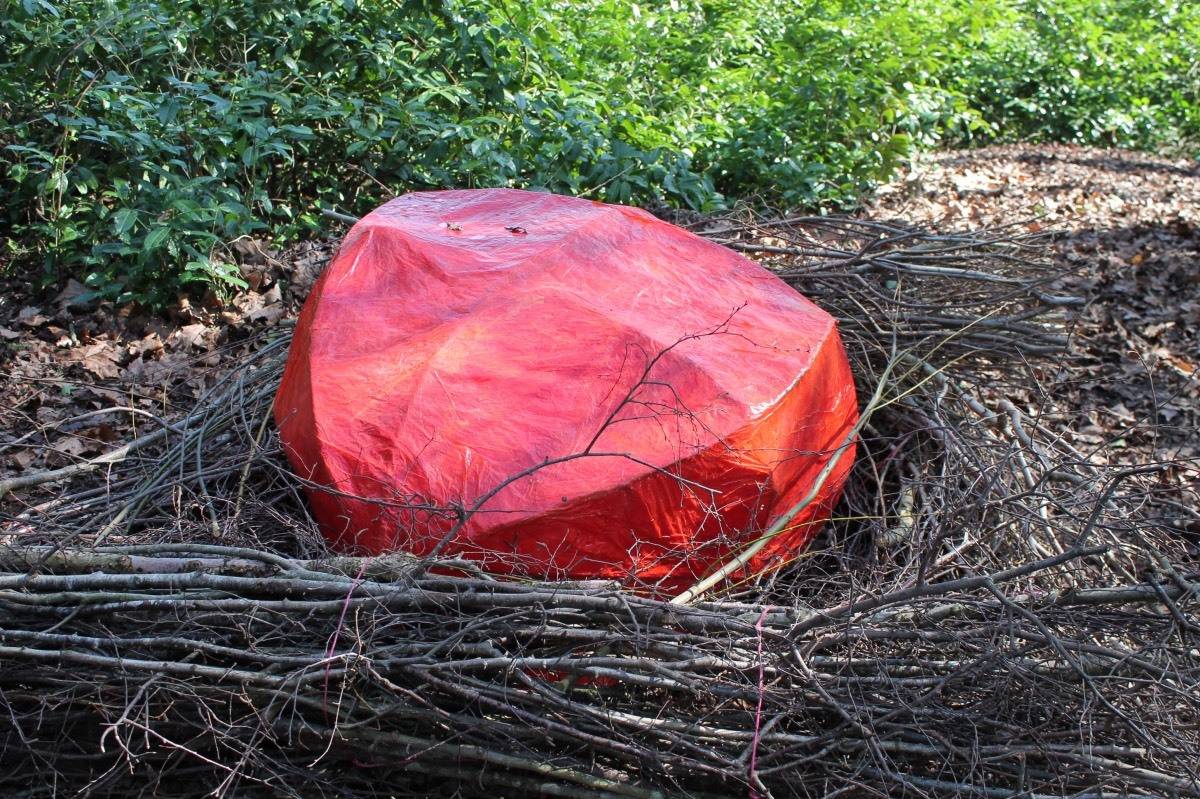 After the trail we had lunch in the cafe which was lovely, full of children's lunch bags, sandwiches and traditional National Trust cakes. It was a lovely place for a break and although busy there were lots of tables both indoors and out.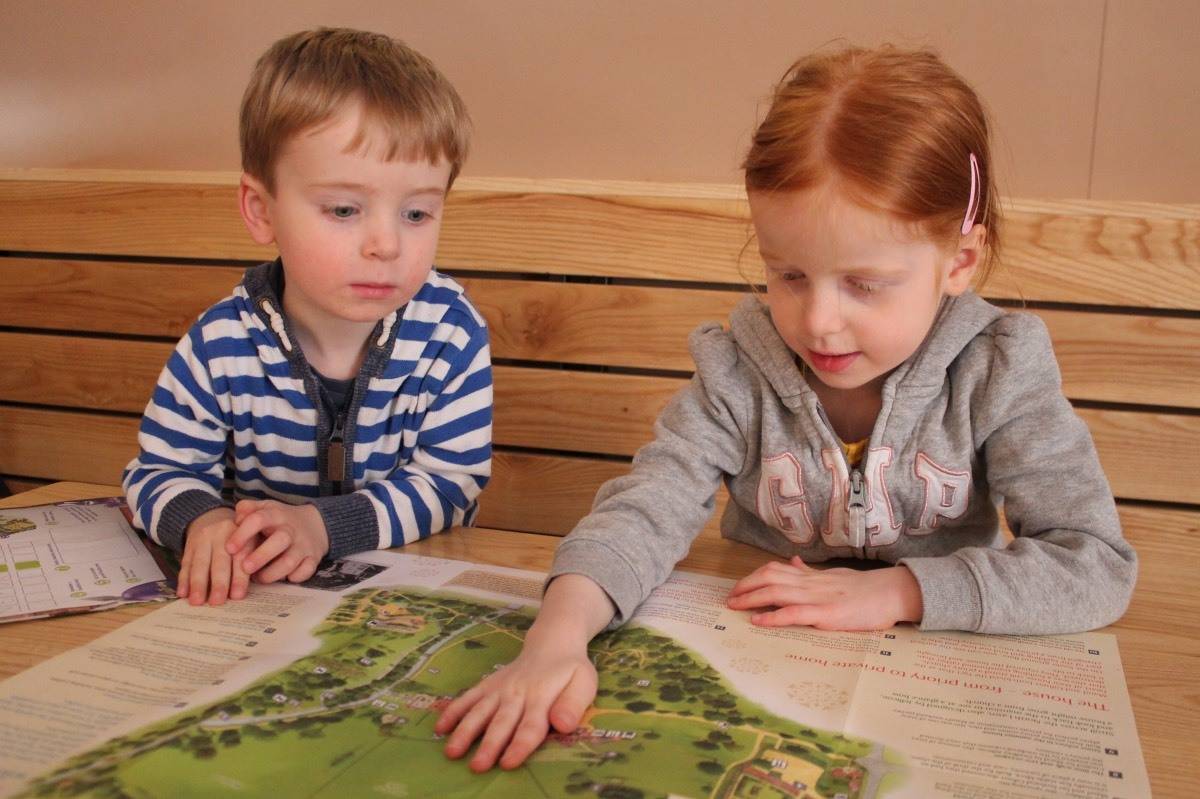 After lunch we went in search of the children's adventure playground – although we decided to skip this as it was more of a mud bath. It's advertised as really muddy though so the children will bring old clothes for that part next time!
We then carried on walking to the water play area where children could pump water, build dams and watch the water move along a reservoir. It was both fun and educational and the children loved it.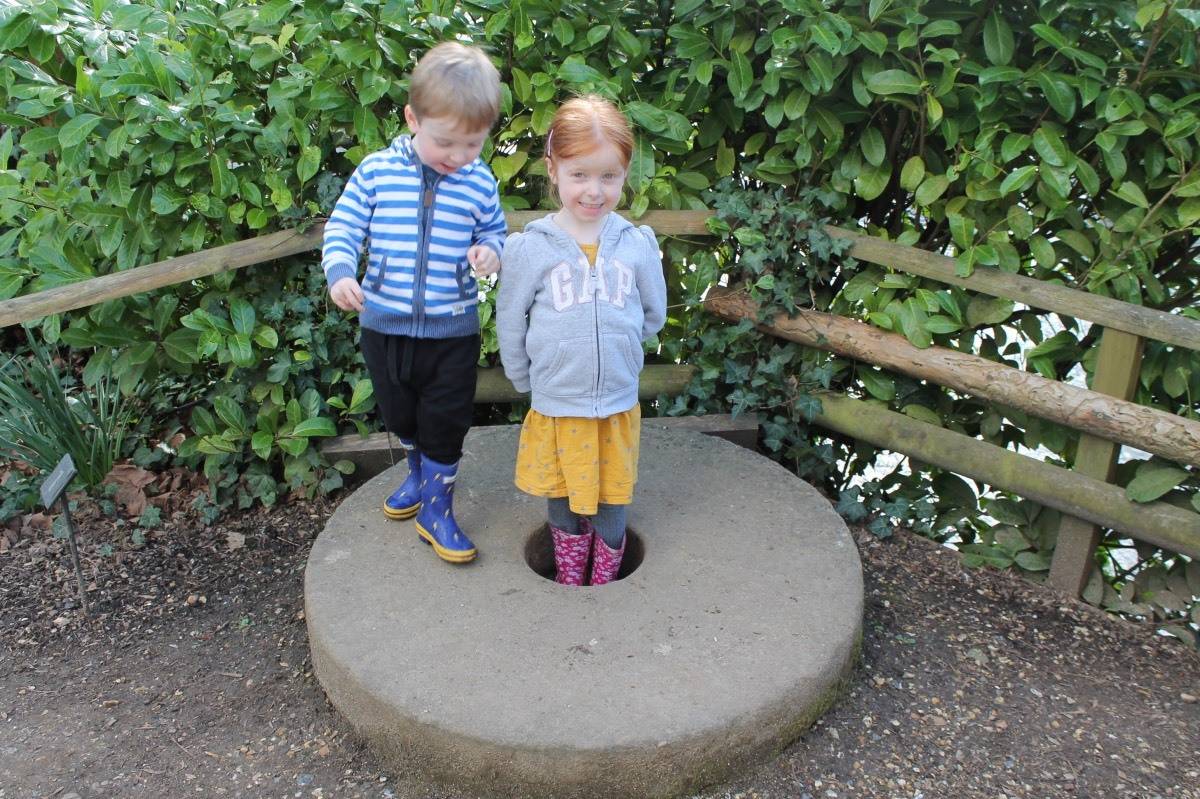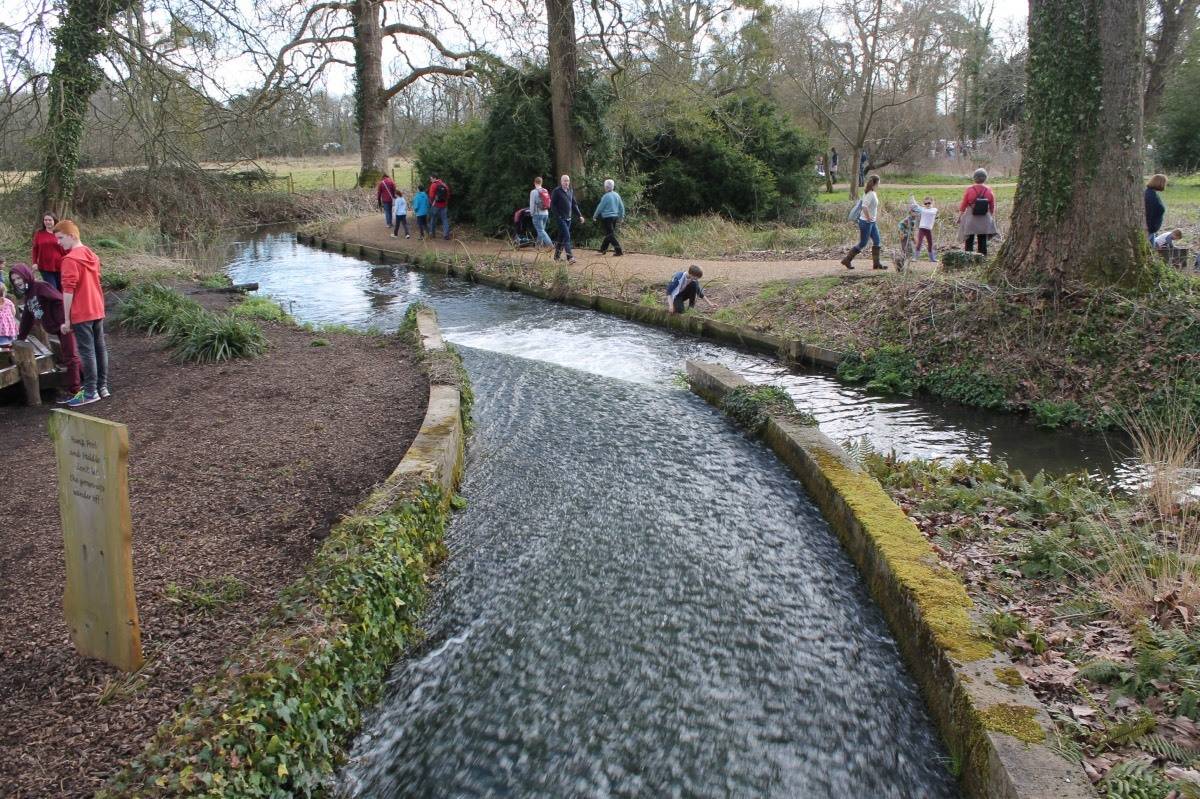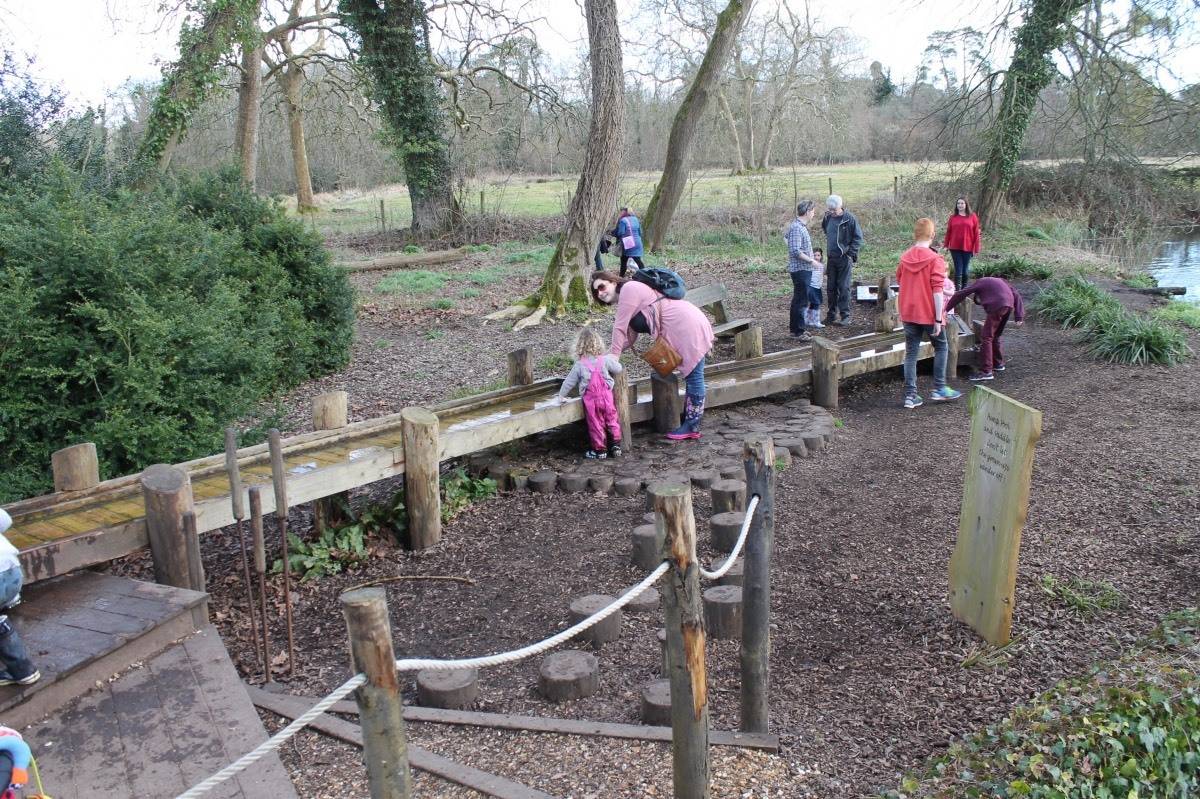 Our day at Mottisfont was really enjoyable. We all had a lovely time and it was the perfect place for a family day out. The children slept all the way home and loved their chocolate bunnies. I'm looking forward to going back when it's slightly quieter – we'll give bank holidays a miss in future!