On our way home from a week in Weymouth we stopped off at the historic Athelhampton House near Dorchester in Dorset. We were originally meant to visit on our way to Weymouth but the weather had been so bad that we contacted Athelhampton House and they were happy to switch our tickets to another day for us.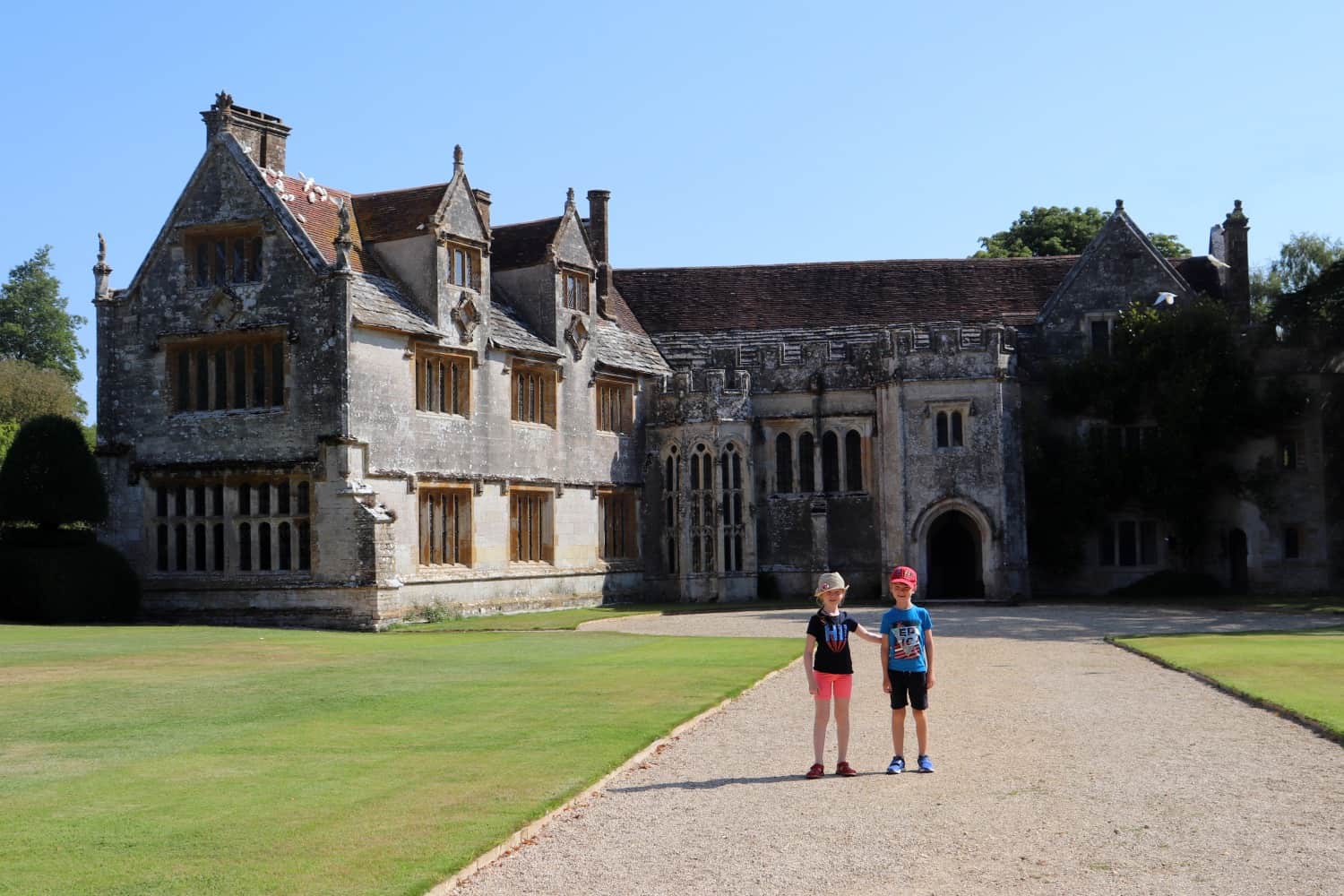 Athelhampton House is over five hundred years old it's one of England's finest Tudor Manors. It's had so many additions over the years, and so many different owners. It's flooded numerous times but has survived so much – it's a real must-see if you're in the area.
The Great Hall built in 1485 is mostly unchanged and has a mainly original hammer-beam roof, carved stonework and stained glass. It's incredible to see. When you wander around the house there are staff on hand to answer questions or just offer information about the rooms you're seeing. It's so interesting and there is so much to see.
Athelhampton House has great connections to Thomas Hardy. At the start of your visit you have an opportunity to watch their new short film Hardy at Athelhampton to find out more about the time he spent there throughout his life.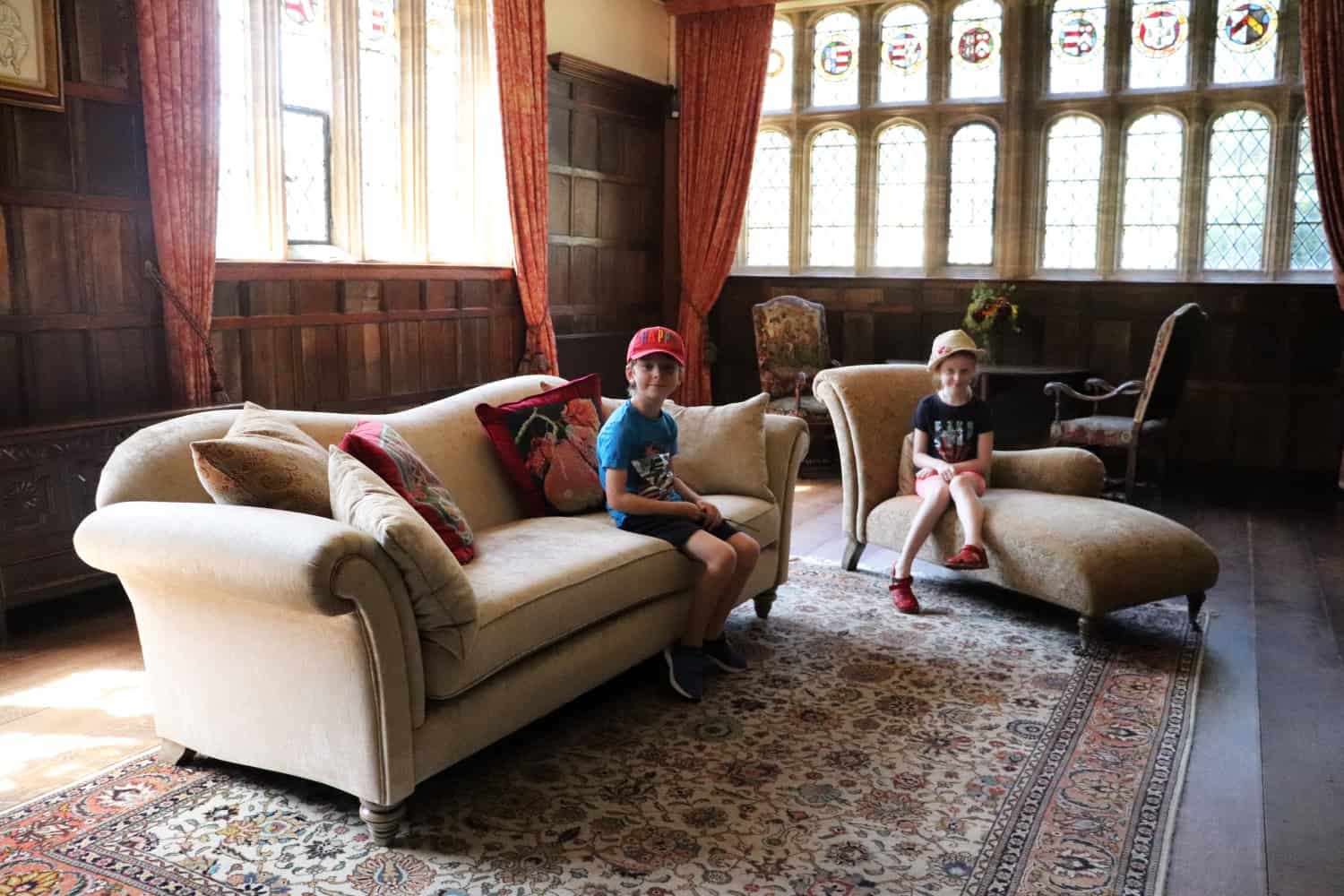 But Athelhampton isn't just about the Manor House. There are vast Elizabethan style gardens, plenty of garden seating areas and just so much space to enjoy and explore.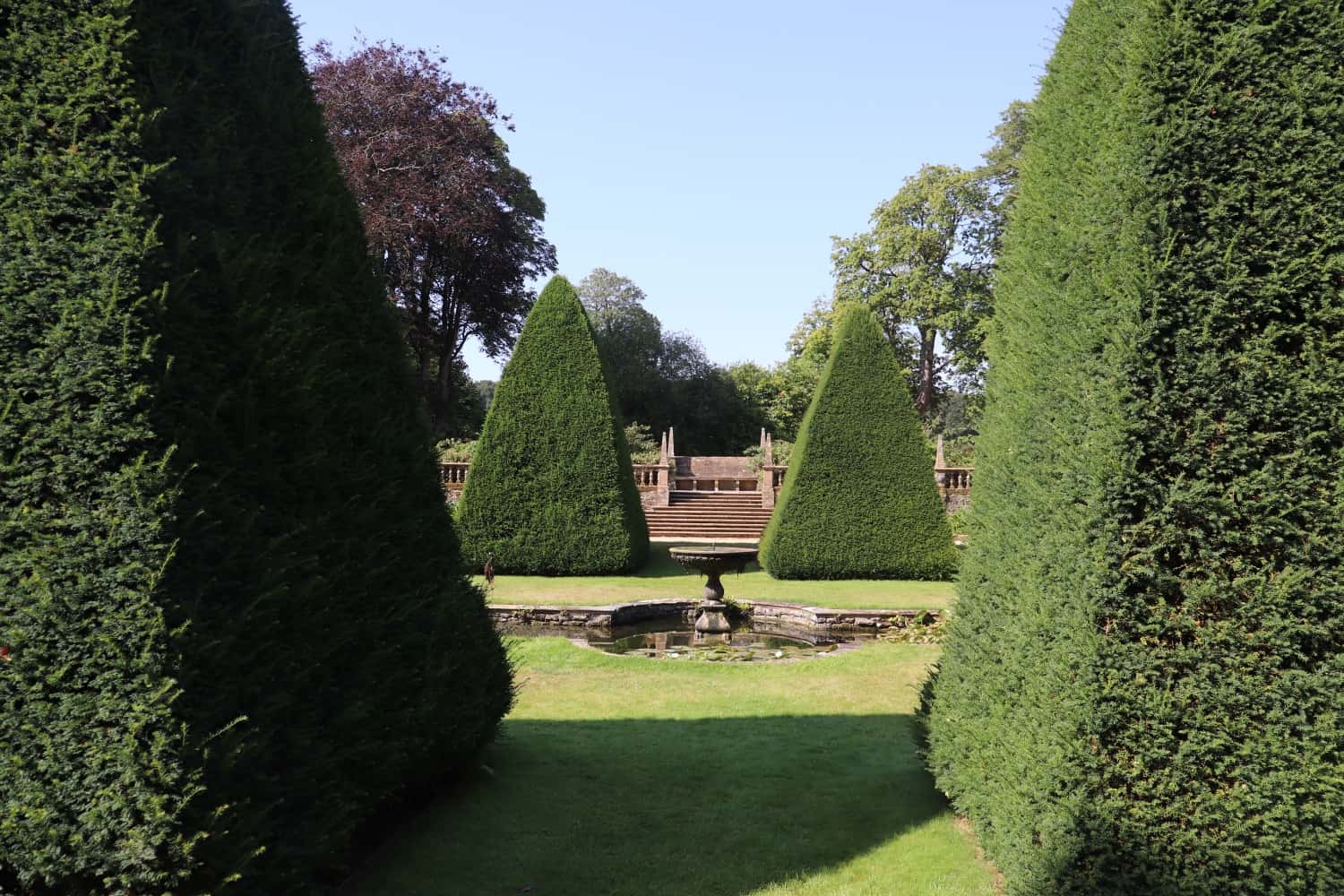 The children absolutely loved the Athelhampton House gardens and played happily for ages amongst the trees and alongside the River Piddle. It's such a beautiful, tranquil place to spend time and there's a one way route at the moment to help with social distancing although we hardly saw another person on our visit.
Athelhampton House also has a kitchen garden with so much produce happily growing that is then used in the Athelhampton House restaurants. The children loved the arches of apple trees and guessing what plants were from their existing knowledge – happily spotting strawberries, rhubarb and herbs.
​Athelhampton usually has three different restaurants but due to the pandemic, only The Coach House Restaurant is open. It serves morning coffee, lunches a Sunday carvery and even cream tea or afternoon tea so you know you won't have to go without on a trip to Athelhampton House.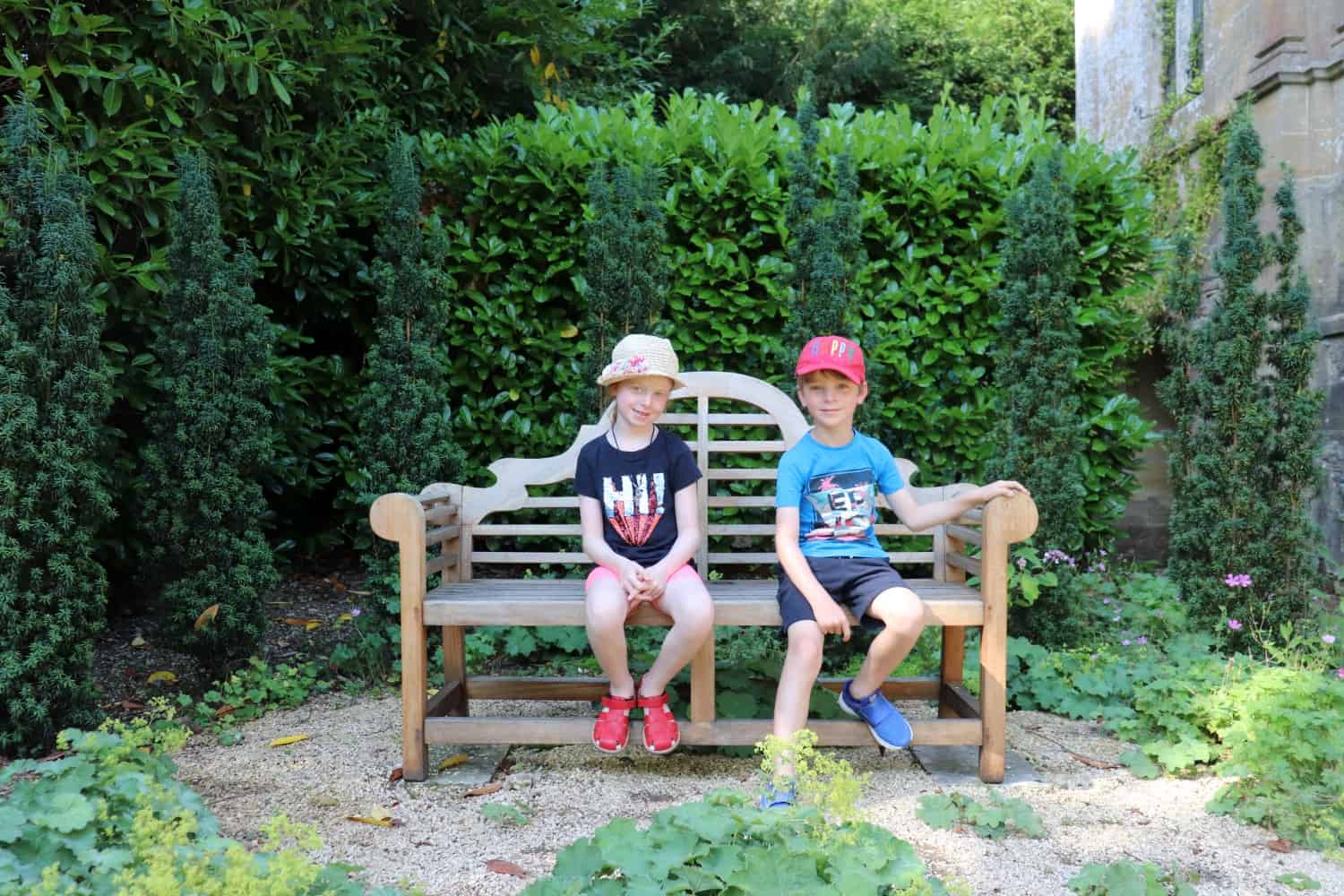 Athelhampton has big plans in store for the future – re-furnishing the house, extending the viewable rooms and enhancing the Great Hall. I can't wait to visit again in the future and see what changes have been made.
Athelhampton House even has holiday accomodation available if you want to have a tranquil break in the countryside and an opportunity to explore more of Dorset county and the Jurassic Coast. It's also worth noting that all outdoor areas of Athelhampton House are dog friendly so you can happily take you furry friend with you for a day out too.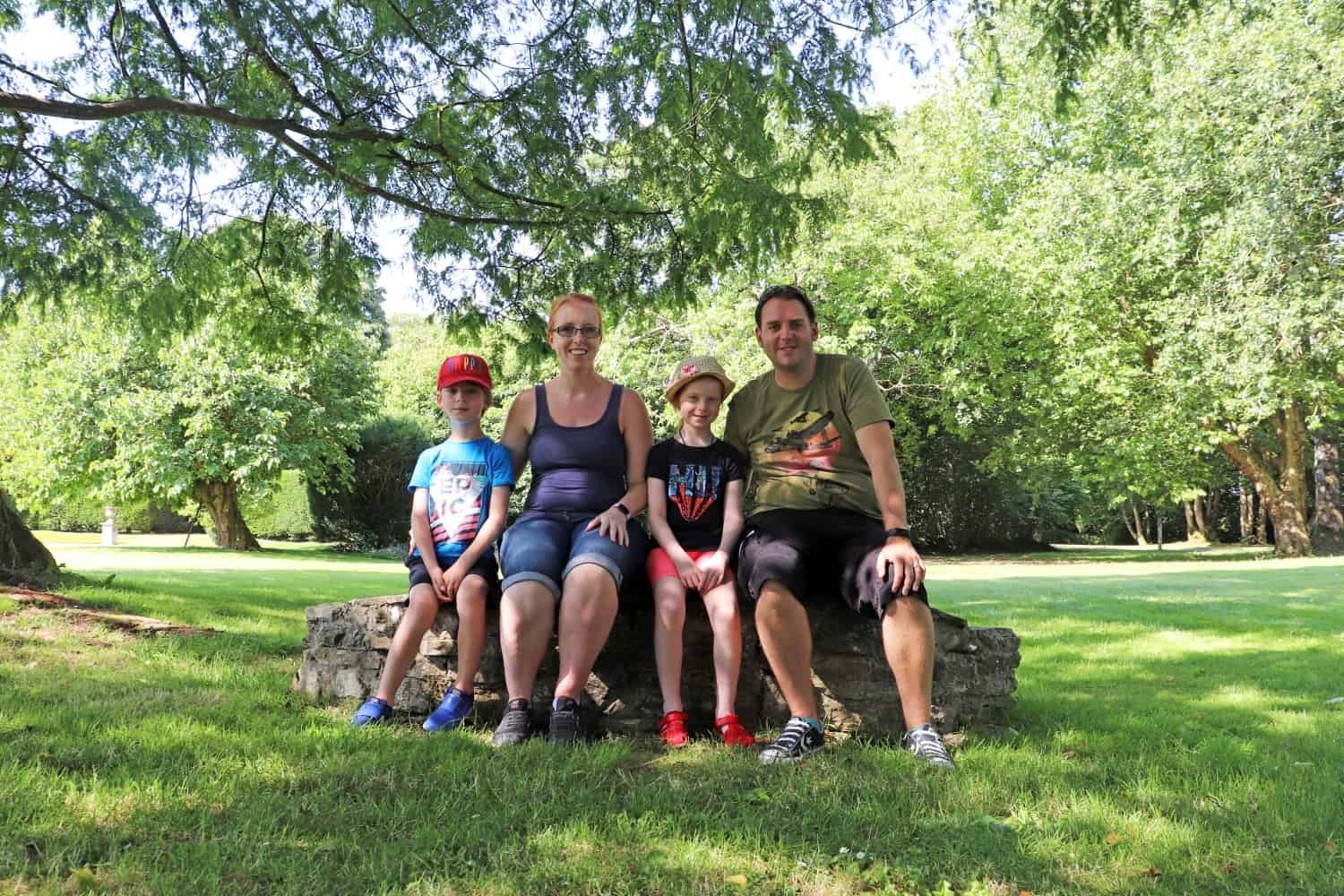 You can find out more about Athelhampton House and book tickets over on their website. For reference, their address is: Athelhampton, Dorchester, Dorset, DT2 7LG.