*This is a paid post
This post contains affiliate links and I may receive commission if you visit a link and buy something. Purchasing via an affiliate link doesn't cost you any extra, and I only recommend products and services I trust.
As regular readers will know, we have a cat. Leia has been with us since long before the children arrived and is very much part of the family. But, she isn't getting any younger. Over time her tastes have changed, her eating habits have changed and long gone are the days when she'll eat any cat food and be happy with it. She's now fussier where food is concerned and we make sure that we invest in food that she won't just like but will be able to eat and digest easily.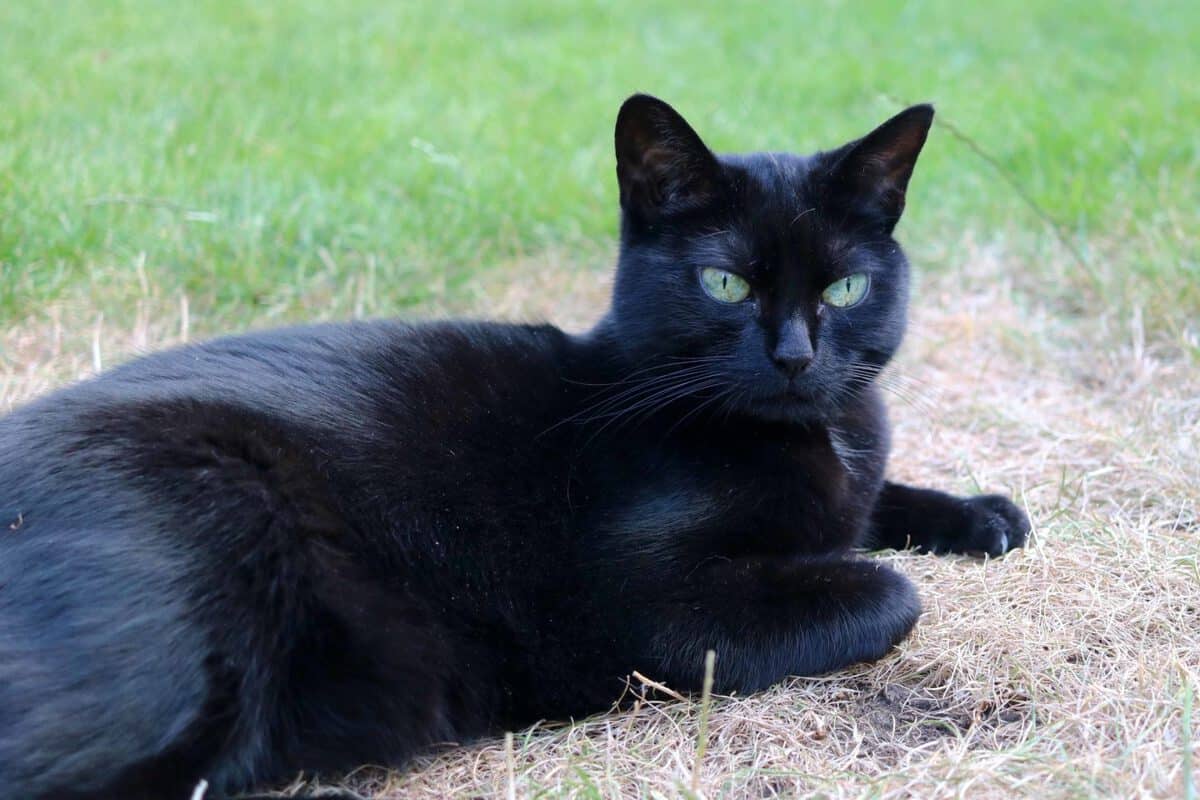 Pure Pet Food recently got in touch to introduce me to their range of healthy cat and dog food. Pure Pet Food was created when the founders realised that the majority of pet food on the UK market was high-processed pet food containing low quality ingredients. They wanted to change this and give pets a varied, high quality diet just like their owners.
Honestly, this isn't something I had thought about until Leia started showing her age a few years ago. I thought pet food was pet food and it was only when she started having trouble digesting the mainstream supermarket brands of food that I thought to try other options. Pure Pet Food is just the sort of thing I was looking for.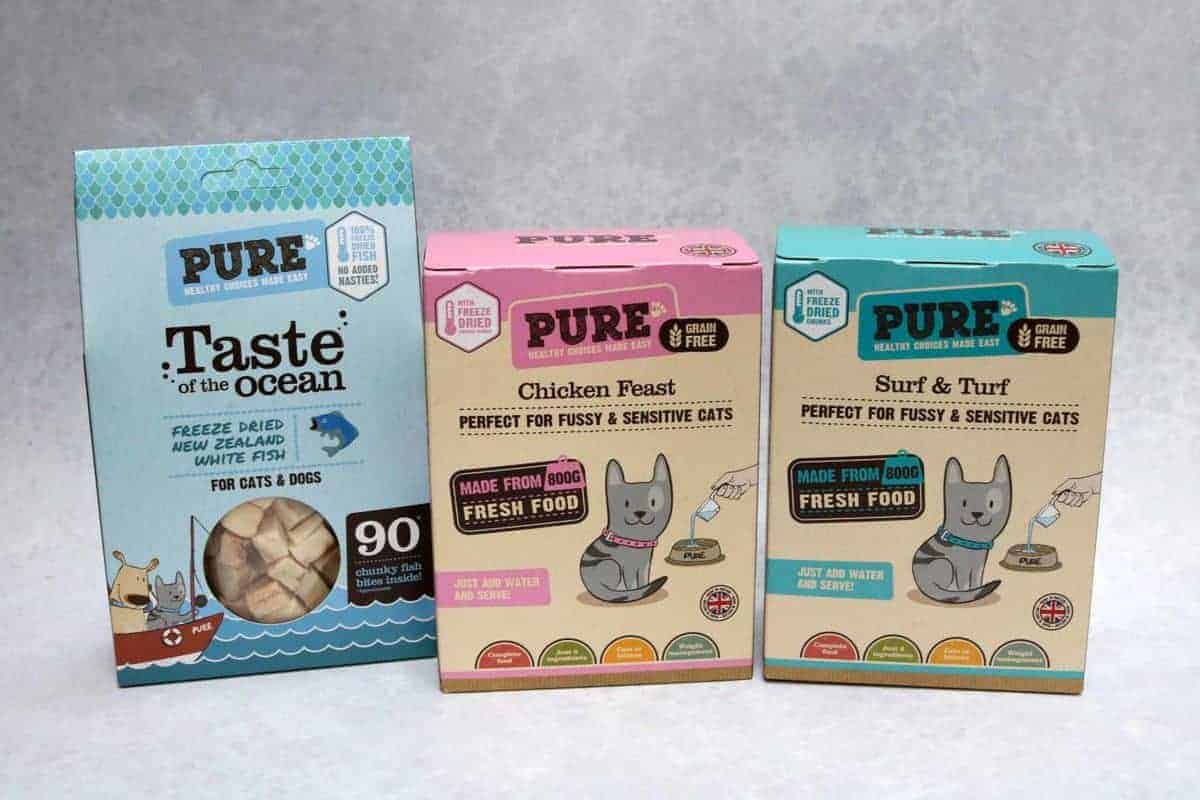 Pure Pet Food make meals for pets with only fresh, human grade ingredients. The meals are even prepared at a human grade food facility – and it's all made in the UK too, in Yorkshire. The meals are either created through dehydration or freeze drying, helping them to retain all their goodness and nutrients whilst making them really convenient to store with a long shelf life.
The Pure Pet Food range started with dog food and has grown to cover a lot of different dietary needs for the dog in your life. They have meals for fussy dogs, dogs with sensitive skin or sensitive stomachs and for dogs with colitis or pancreatitis. They've also created food for cats and Leia has been pretty happy with the Treat Starter Pack that she's been working through.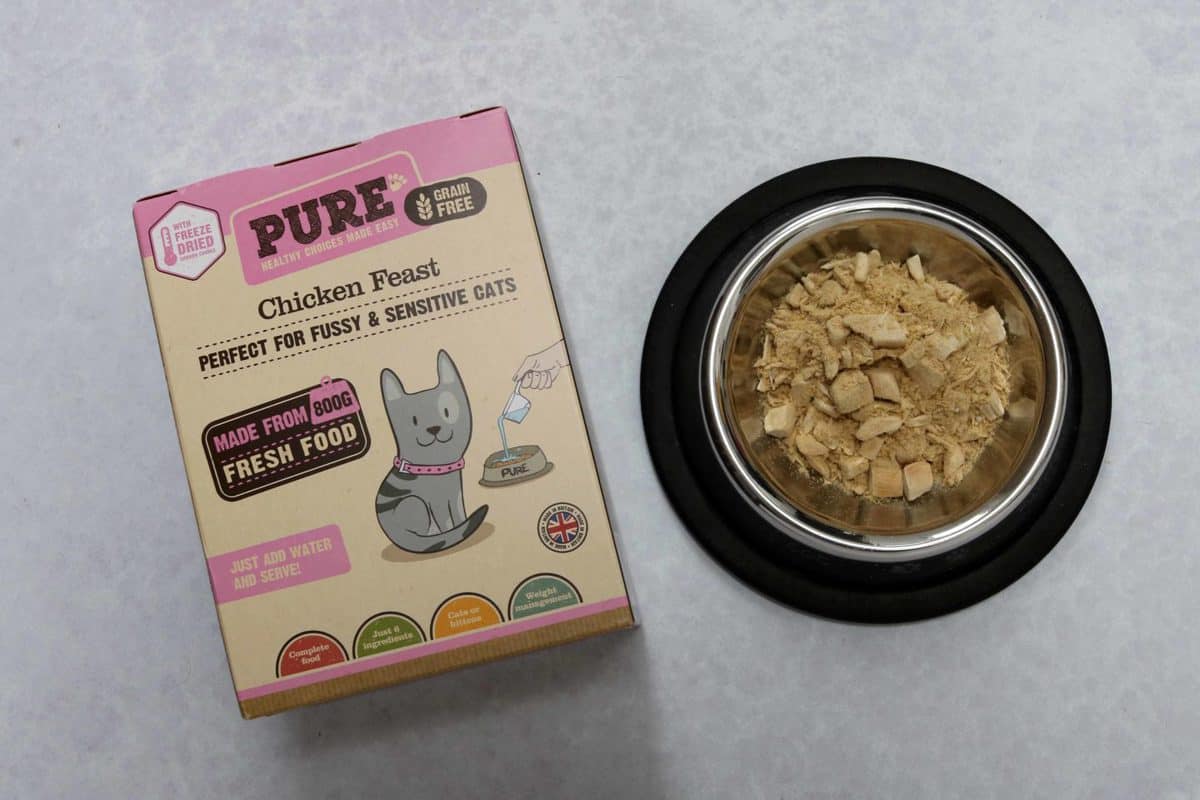 The cat food just needs water adding before serving which allows the food to expand in the bowl instead of in your pet's stomach which makes it easier to chew and reduces bloating whilst helping to keep the cat hydrated too.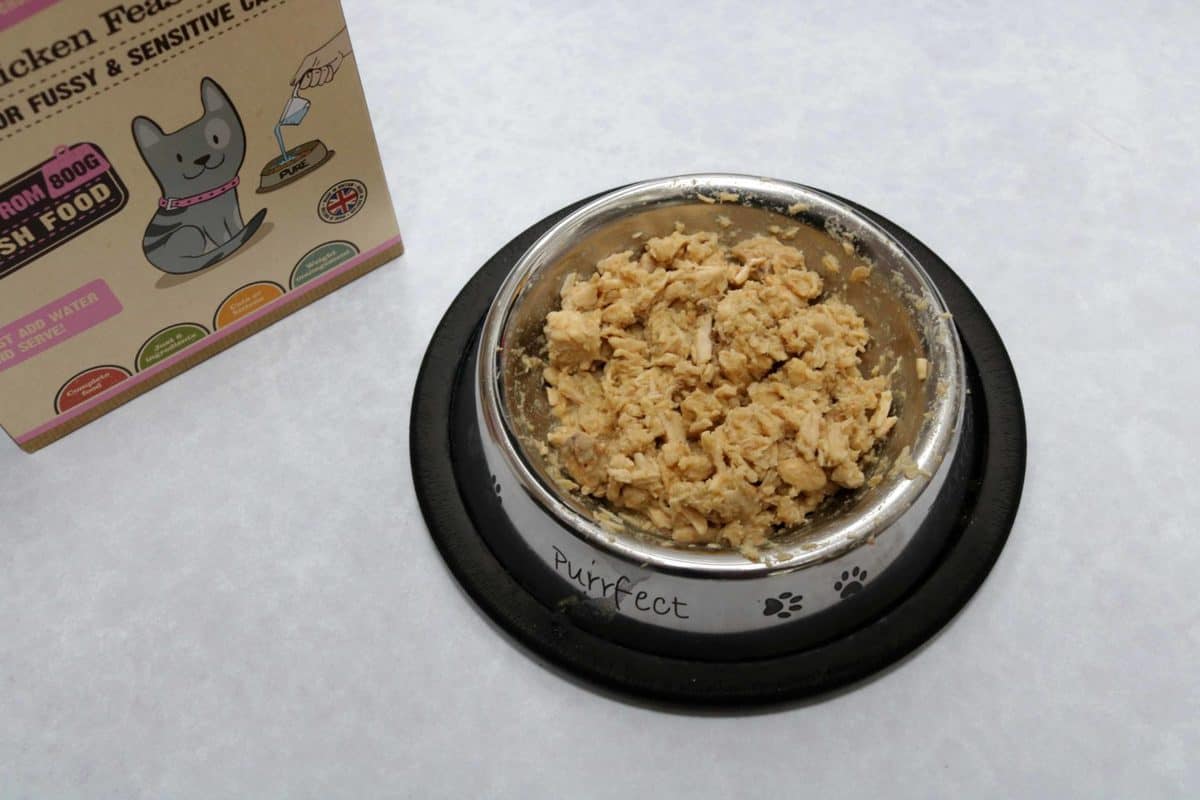 The Surf & Turf cat food is a complete meal full of freeze dried chicken and white fish and Chicken Feast is similar – it just doesn't have the fish in it! Both meals are free from grains and potato and they have superfood ingredients added too. It really is a healthy balanced meal for your feline friend. Over the last couple of weeks we've been slowly introducing the new food to Leia and she seems to really enjoy both flavours. Pure Pet Food is unlike anything she has tried before. Pure Pet Food recommend taking time to transition your pet across to Pure Pet Food as it will be so new to them but Leia is now across to full Pure Pet Food meals at each sitting.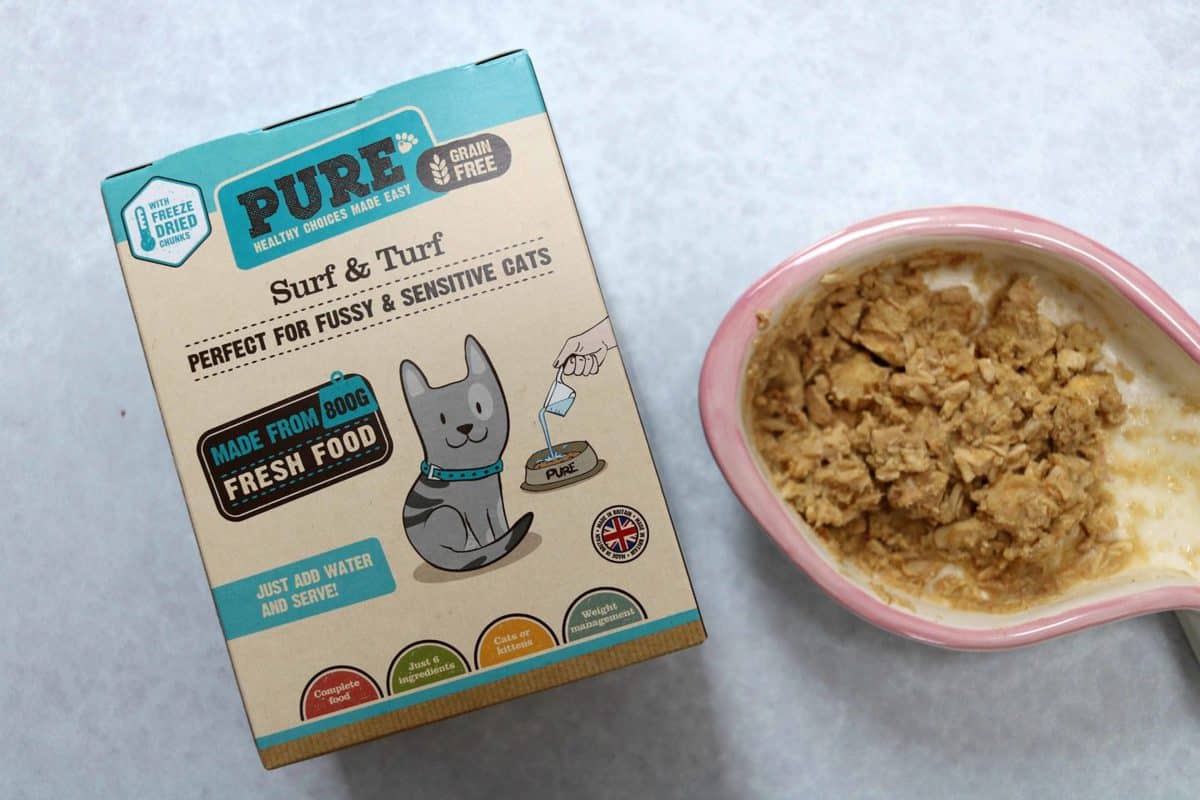 The Taste of the Ocean treats are freeze dried chunks of white fish that Leia absolutely loves. She'll do anything for fish and these are the perfect bite size treats for her to enjoy between meals.
Since we've started using Pure Pet Food Leia has seemed a lot happier eating her meals. She used to spend a lot of time grazing rather than eating a whole meal. She hasn't been sick at any point and seems happy in herself too – which makes us happy too! You can find out more about the Pure Pet Food range over on their website.