Disclosure: We were invited on this day out for the purpose of this post however all opinions are my own.
Last week I was invited along to the Brooklands Spa to experience their new sunlight therapy room. I've had a spa day at Brooklands Hotel and Spa before and it's somewhere I always recommend to friends as having great facilities, amazing spa treatments and the novelty of overlooking the Mercedes Benz World test track too! I couldn't wait to go back and see what the new Sunlight Therapy facilities were like. I love any excuse to have a day or short break at a spa.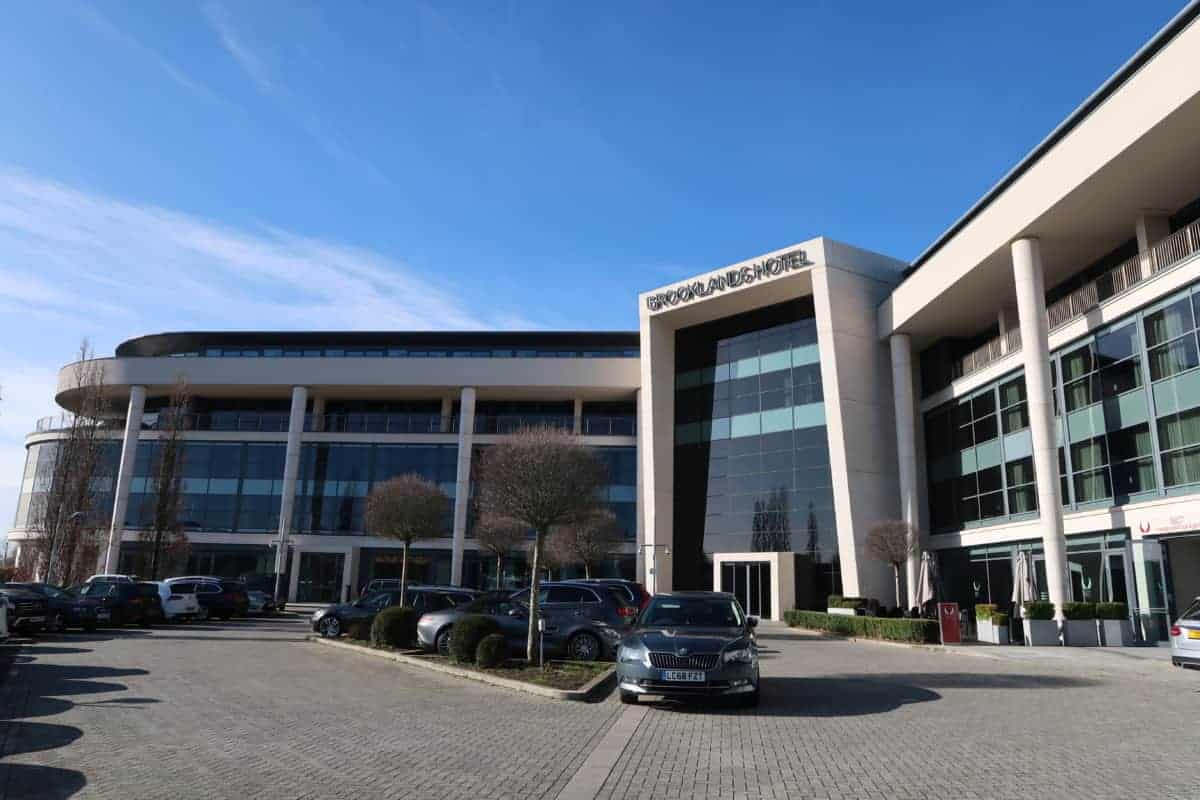 On arrival at the Brooklands spa you fill out a health questionnaire before being given robes, slippers and a tour of the spa. There are many treatment rooms, areas to relax in, a meditation room, hot tub on the terrace and the new Sunlight Therapy suite.
The Sunlight Therapy Room uses completely safe sunlight simulators to replicate natural sunlight. It generates full spectrum sunlight with reduced UVA and UVB, full spectrum visible light and infrared heat which gives a really unique experience.
We tried out the Sunlight Therapy soon after our arrival and it felt like we were on holiday. Wearing sunglasses and laying on a lounger, if you closed your eyes you could have been in any tropical country – and the room has been set to be like the Mauritian sun. The walls are covered in tropical views and there's a bar for drinks and snacks if you really want to relax and make yourself at home. It's a wonderful space to spend time in.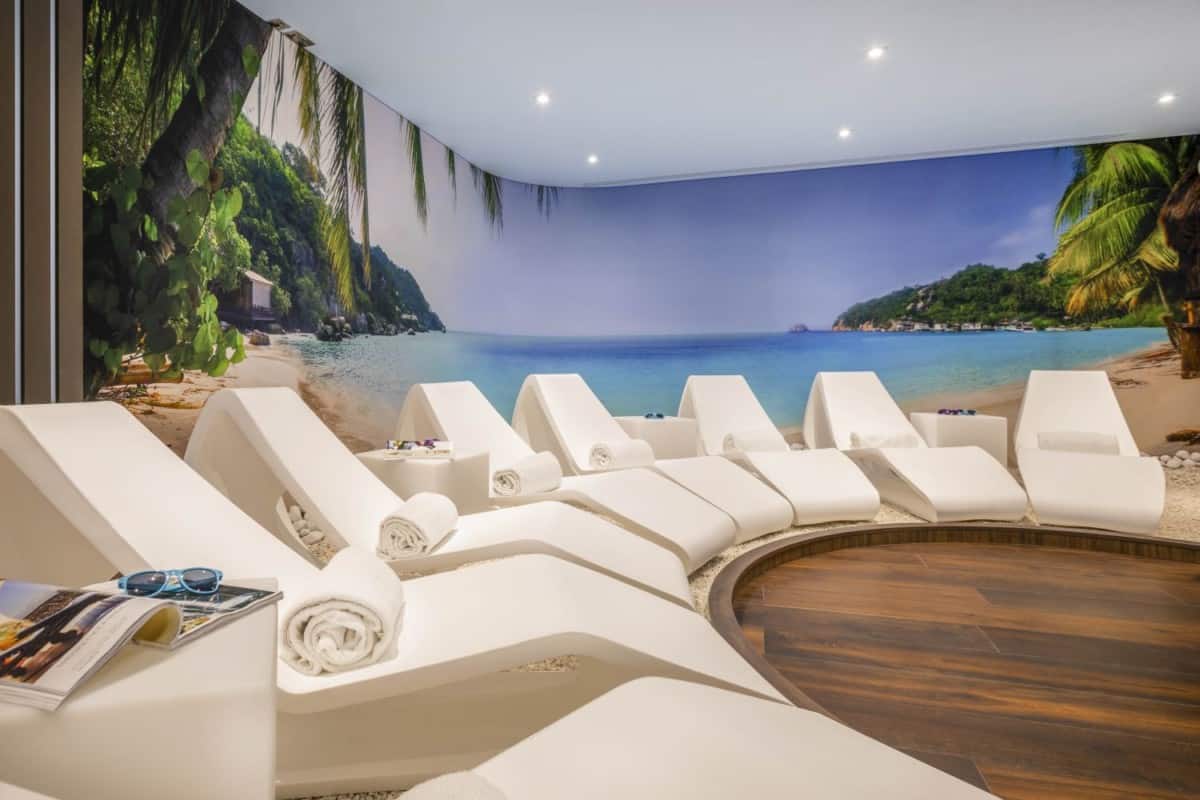 The Sunlight Therapy Room provides all the proven health benefits of the sun without the risk of skin damage and there is no additional cost to use the room – you just have to book a time slot and it's included in any spa package at BSpa at Brooklands Hotel.
We spent the rest of our day making use of the rest of the BSpa facilities – the sauna and steam room that are accessed through the changing rooms so men and women have individual ones, the meditation room with gentle warming waterbeds and the many lounge areas throughout the spa.
We spent most of our time in the outdoor hot tub which is a great size and gives a really great view of the Mercedes entertainment below. The spa is on one of the top floors of the Brooklands Hotel giving it really great views and such a different perspective to other spas I have been in. Often spas have a lack of natural light and are in basement areas – BSpa at Brooklands Hotel couldn't be more different.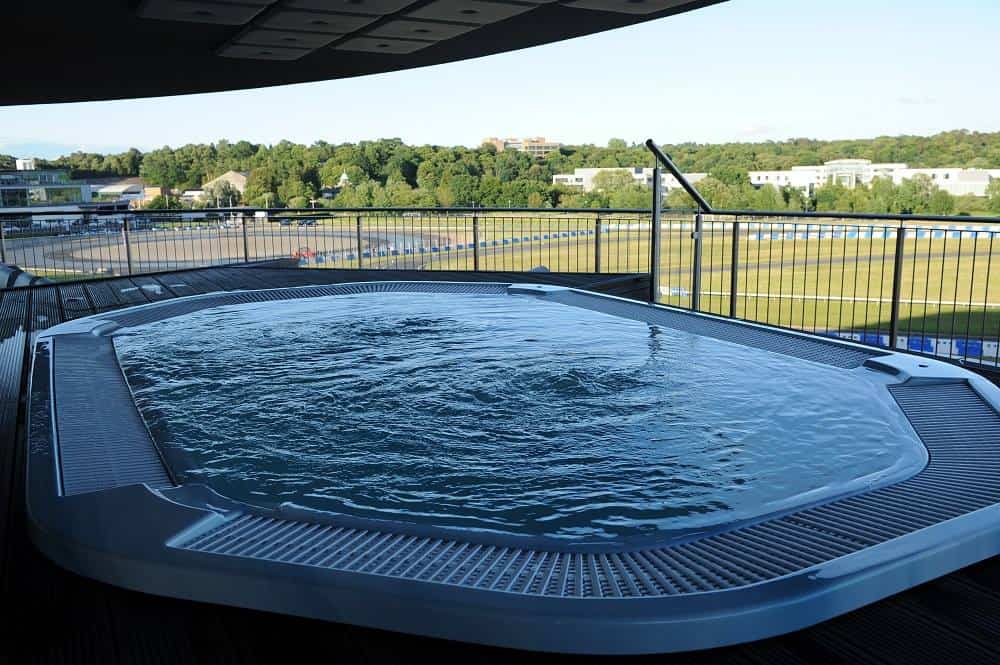 Lauren and I both had massages as part of our day at the BSpa and I've never booked a 25 minute massage before as I didn't think enough could be done in that time to make a difference – how wrong could I be! The massage was focused on the areas that I needed it – my upper back, neck and shoulders, and it worked wonders. Rather than being a shorter massage than I would usually have it felt like a more concentrated massage – and I felt the results for days afterwards!
We finished our day with lunch in the Brooklands Hotel restaurant which was lovely. Lauren and I both had wraps and chips which were full of flavours and a really lovely end to a really nice day at Brooklands Hotel and Spa.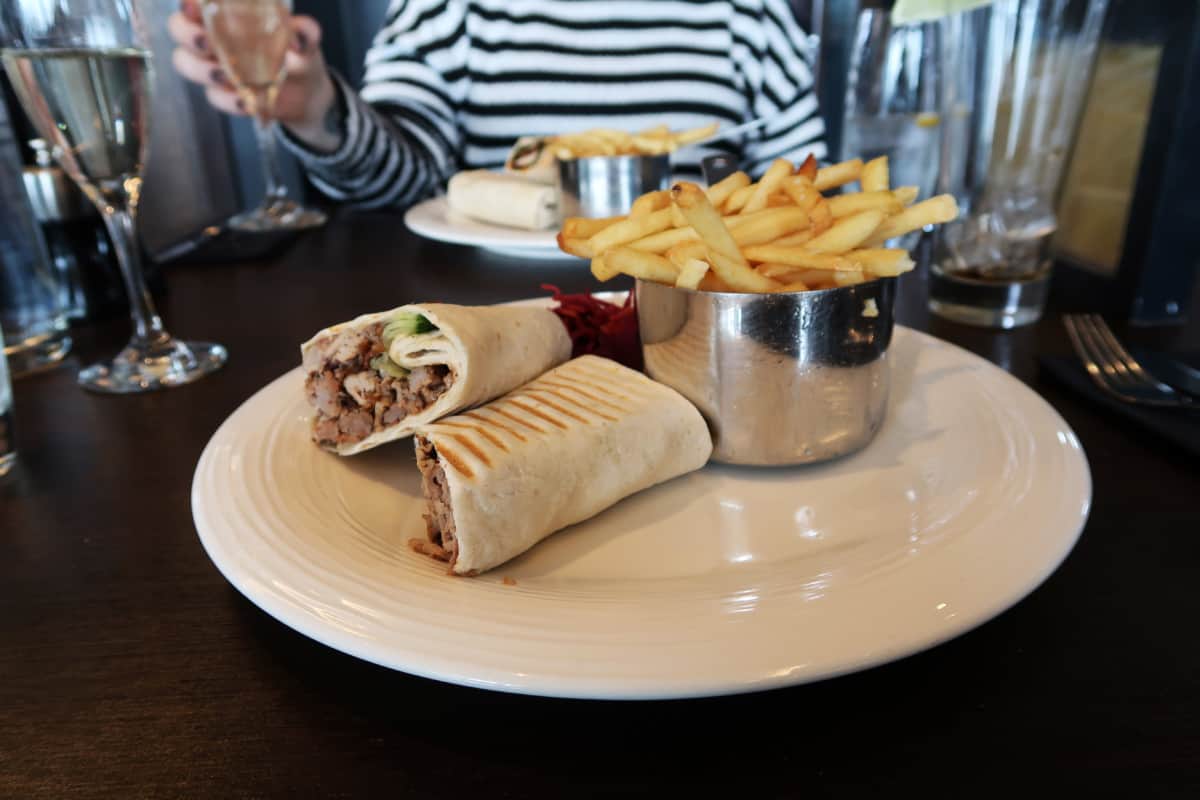 The Sunlight Therapy Room is a great addition to the BSpa at Brooklands Hotel and I love that it's included in both day and overnight spa packages and not something at an additional cost. It's great to know that when you visit you can get that dose of sunlight in one go throughout the year without any of the worry of skin damage. You can find out more about the spa packages available at Brooklands Hotel and Spa and booking information here.