Whilst we were on the Isle of Wight during half term we spent one day away from our holiday resort and went to see The Needles. This is somewhere I remember going as a child and somewhere so symbolic of the Isle of Wight that we just had to visit.
The Needles are one of the Isle of Wight's biggest tourist attractions and when we went, on a grey and wet day, it was really busy and so I can easily presume that it would be heaving on a sunny day.
It costs £5 to park all day at The Needles and they don't accept cards. They do have a chargeable cash machine in one of the shops so would be worth planning cash before you arrive.
Once parked up at The Needles there are so many activities to do, all of which have a charge but you can buy a pack of tickets for the activities at a discounted rate which work out great value if there are a few of you taking part.
The first thing we went on was the chair lift down to the beach. This was, as a parent, terrifying. But it gave a great view and even on a windy day when we visited it was a smooth journey.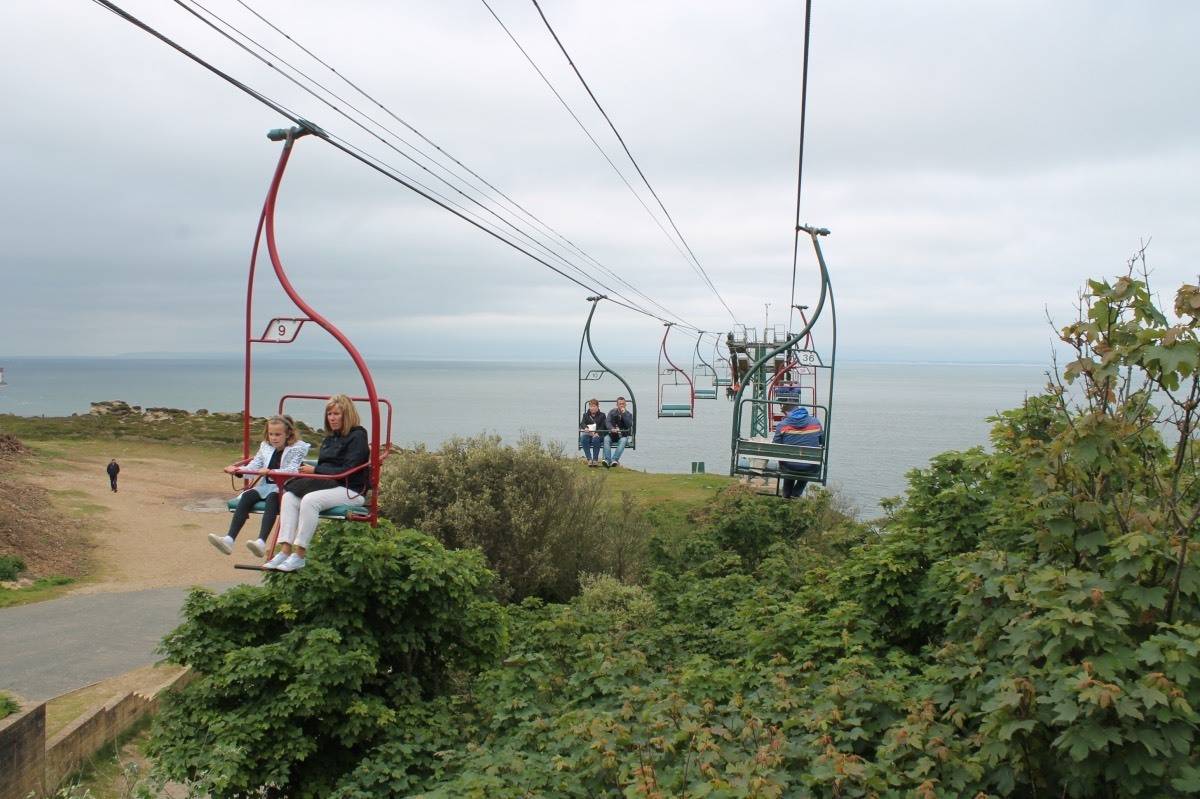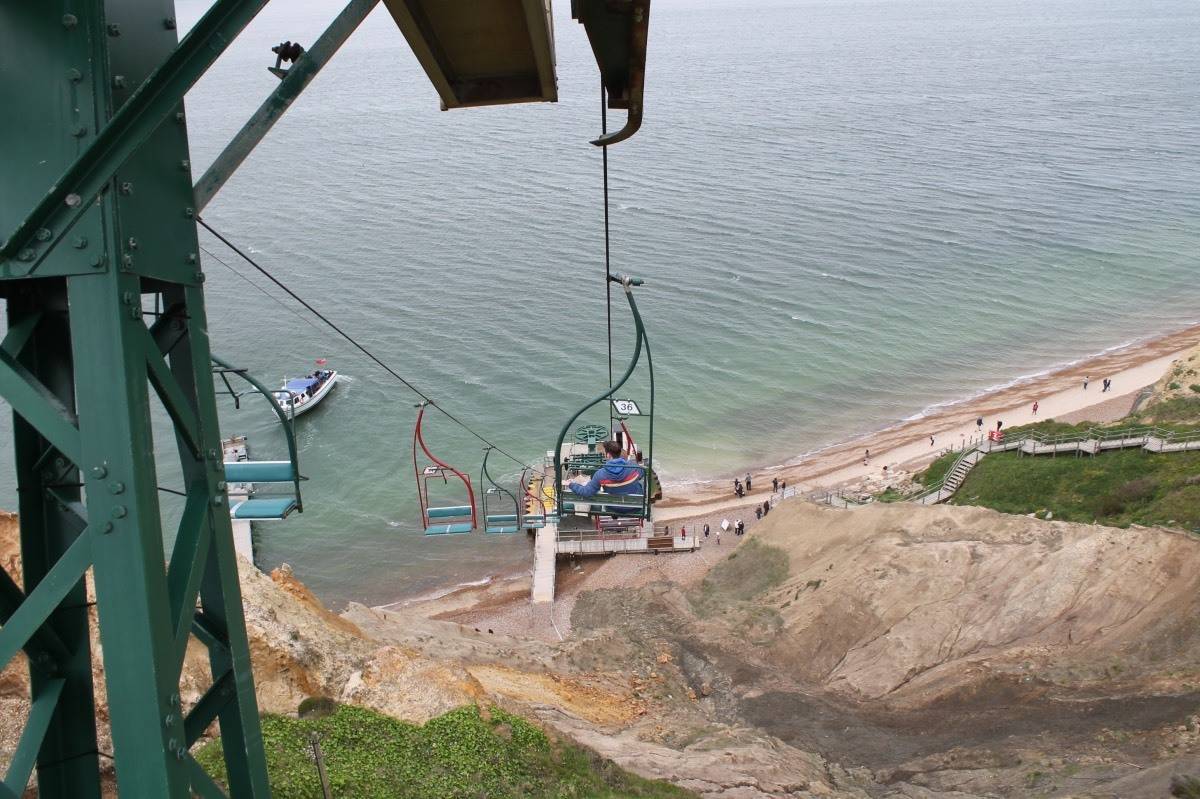 Once down on the beach you can walk each way up the coast and the beach is mainly a pebbly one. There's a good view of The Needles and lighthouse and it was nice to just sit on the beach, look for fossils and throw stones into the sea.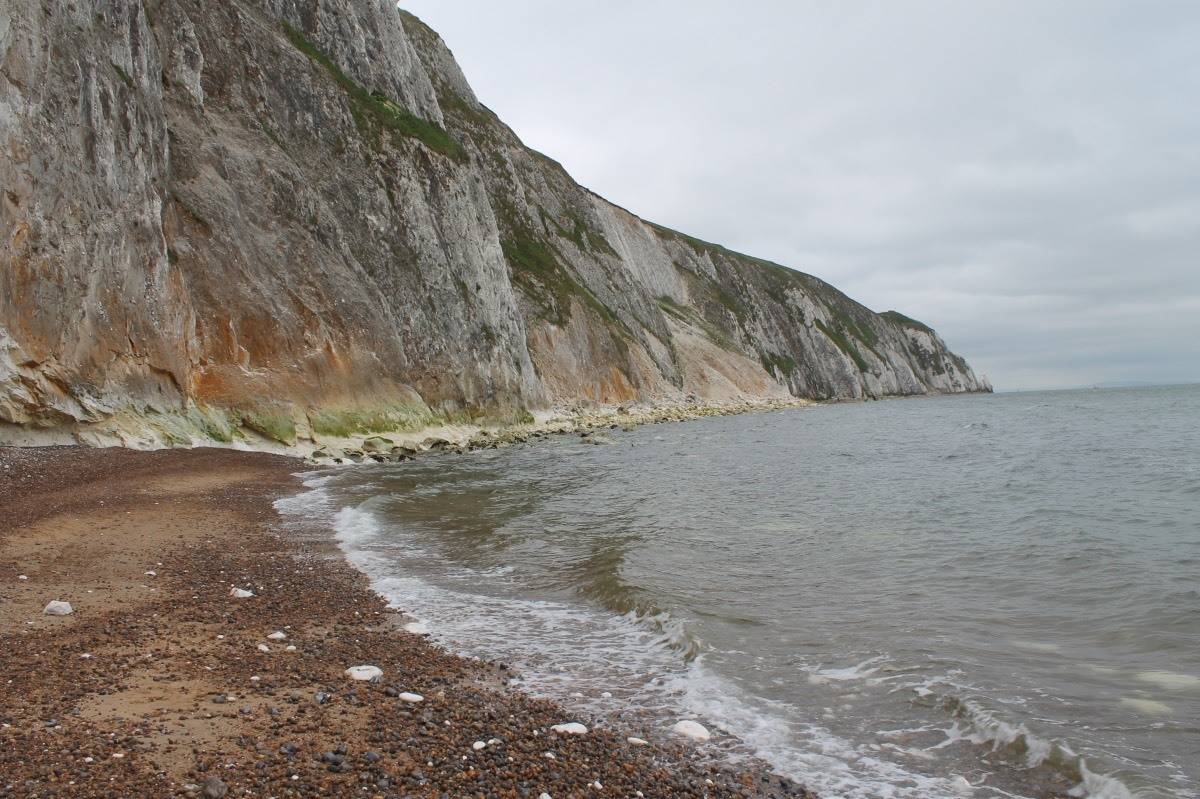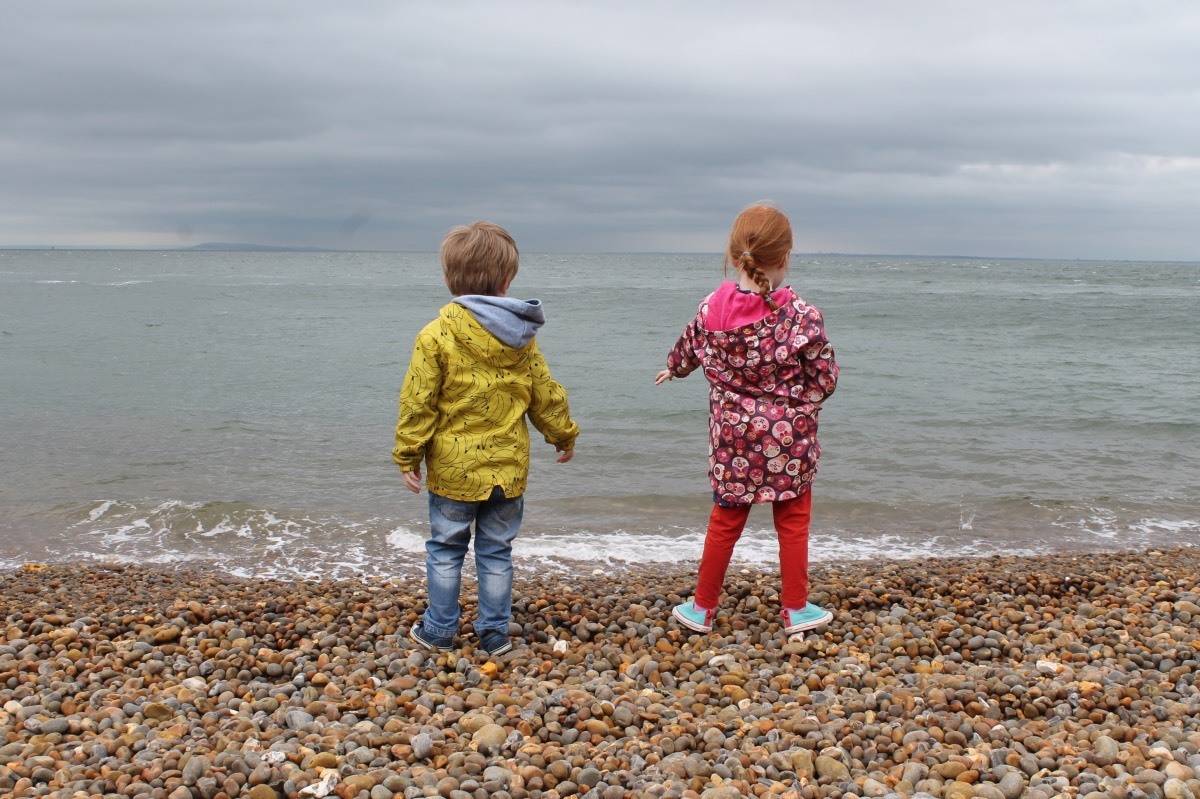 Whilst at the beach there are two boat options – a scenic, slow boat tour or a faster speedboat tour. We went on the slower tour and really enjoyed it. They take cards for payment but do charge a 50p transaction fee.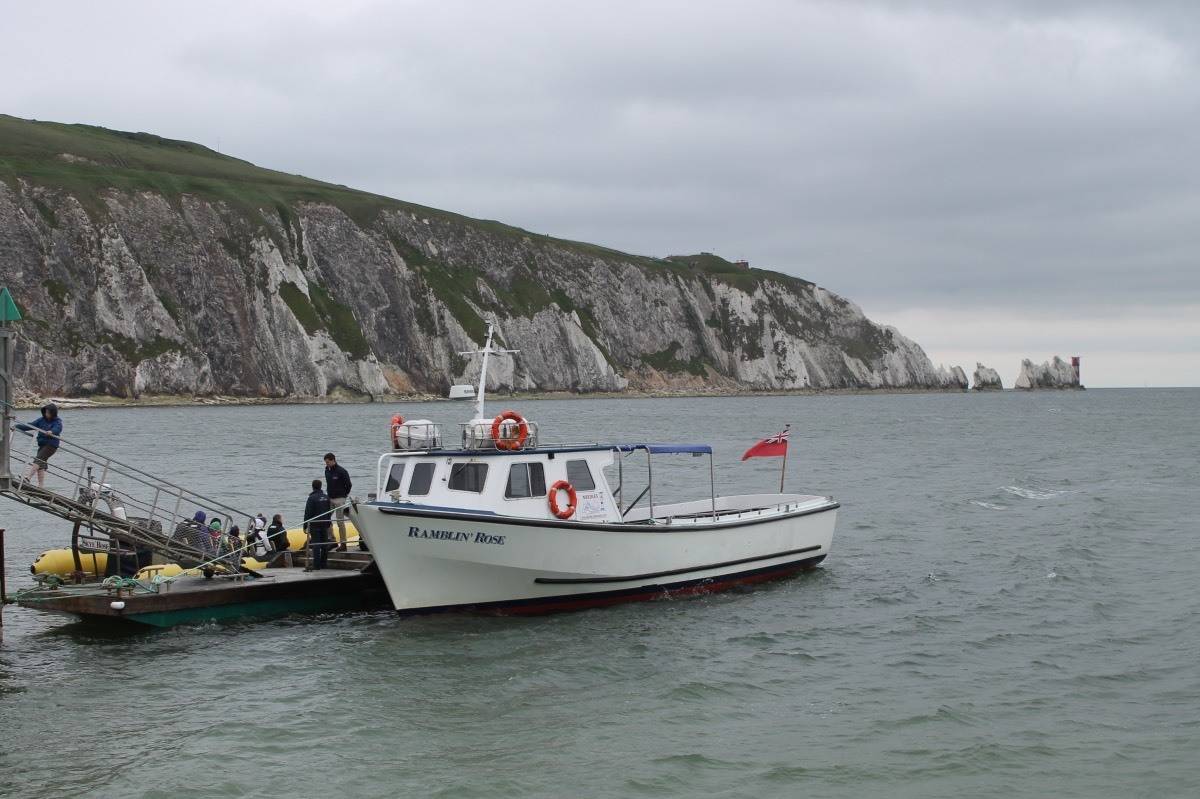 The boat tour took about twenty minutes and took us out to The Needles and back, giving us a great view and teaching us about the area at the same time.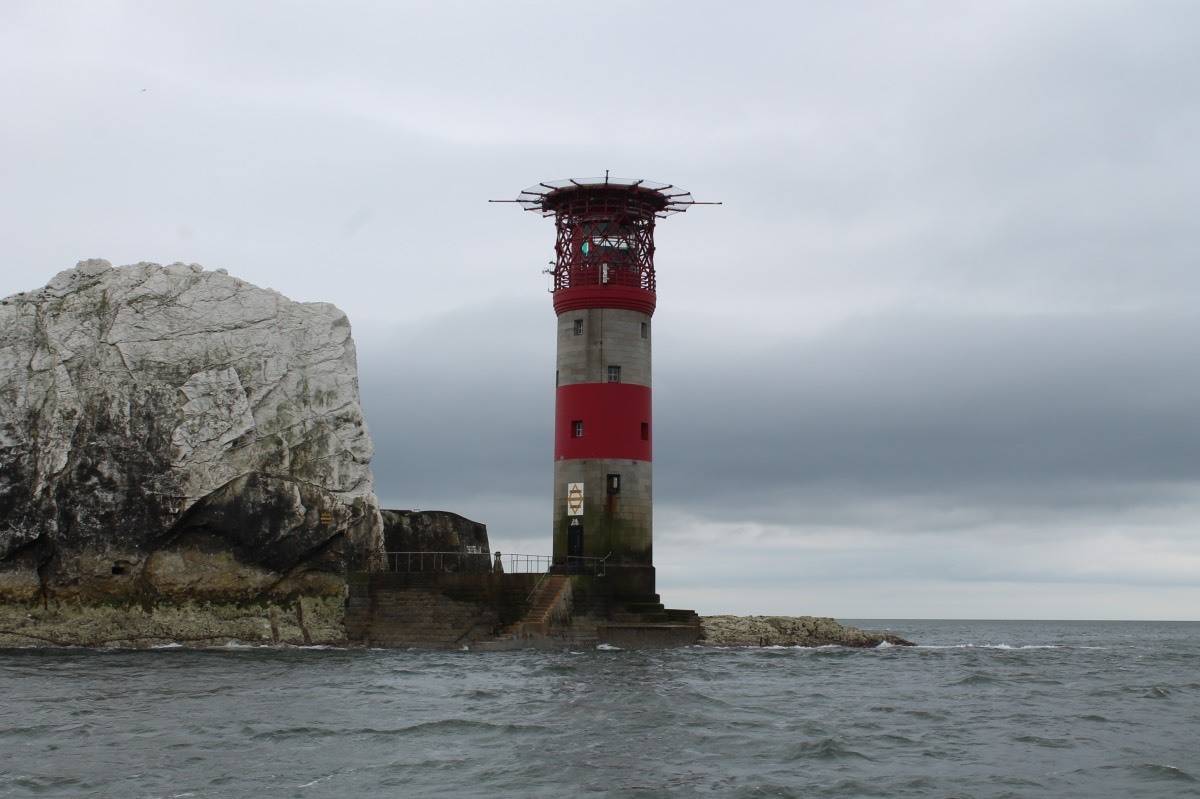 We then got the chair lift back up to the main attractions and it's worth noting at this point that there aren't toilets on the beach – go before you come down!
Once back up there are loads of things to do – carousel and tea cup rides which strangely didn't have music playing, crazy golf, sand art and so much more.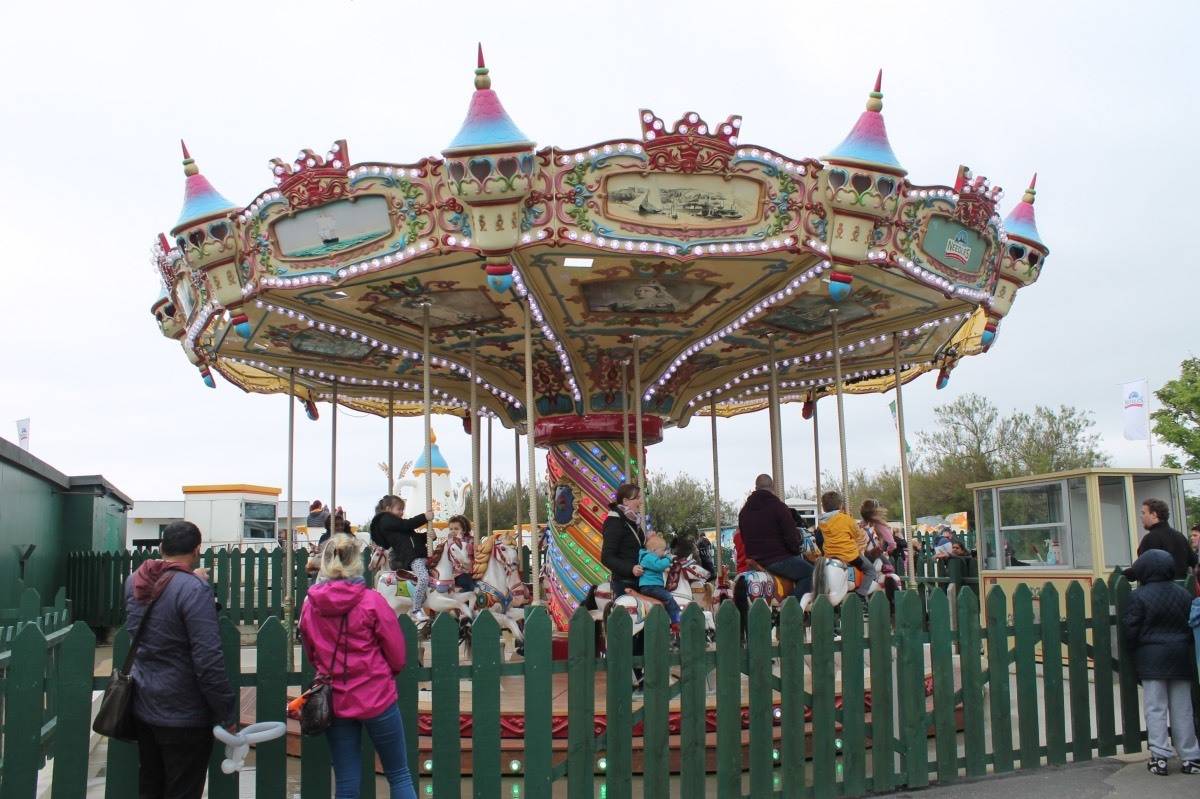 We went and had tea and cake in the tea rooms and the prices weren't bad at all for a tourist attraction. There was also a restaurant and plenty of fast food stands too.
There were also many, many shops selling all range of souvenirs. The whole of The Needles Landmark Attraction reminded me of Dreamland – lots of things dropped onto an area of tarmac. Not the most inspiring but with a lot of nostalgic charm and a place that people just love to visit.
Due to the weather we only spent a couple of hours at The Needles but you could easily spend all day there. They accept Tesco Clubcard Vouchers in exchange for the special offer token books which makes it an even more affordable day out too.