Disclosure: We were invited on this break for the purpose of this review however all opinions are my own.
We have just come back from what has to be the most family friendly hotel break we have been on in the UK. We spent the weekend at Calcot Manor and although the website said it was geared towards families seeing really is believing and we were blown away by our stay.
What were our first impressions of Calcot Manor?
Calcot Manor is set in 220 acres of beautiful Cotswolds countryside and it fits the landscape perfectly – all Cotswold stone and history. The manor was a delight to drive up to and there was plenty of parking as well as a drop off point right outside reception.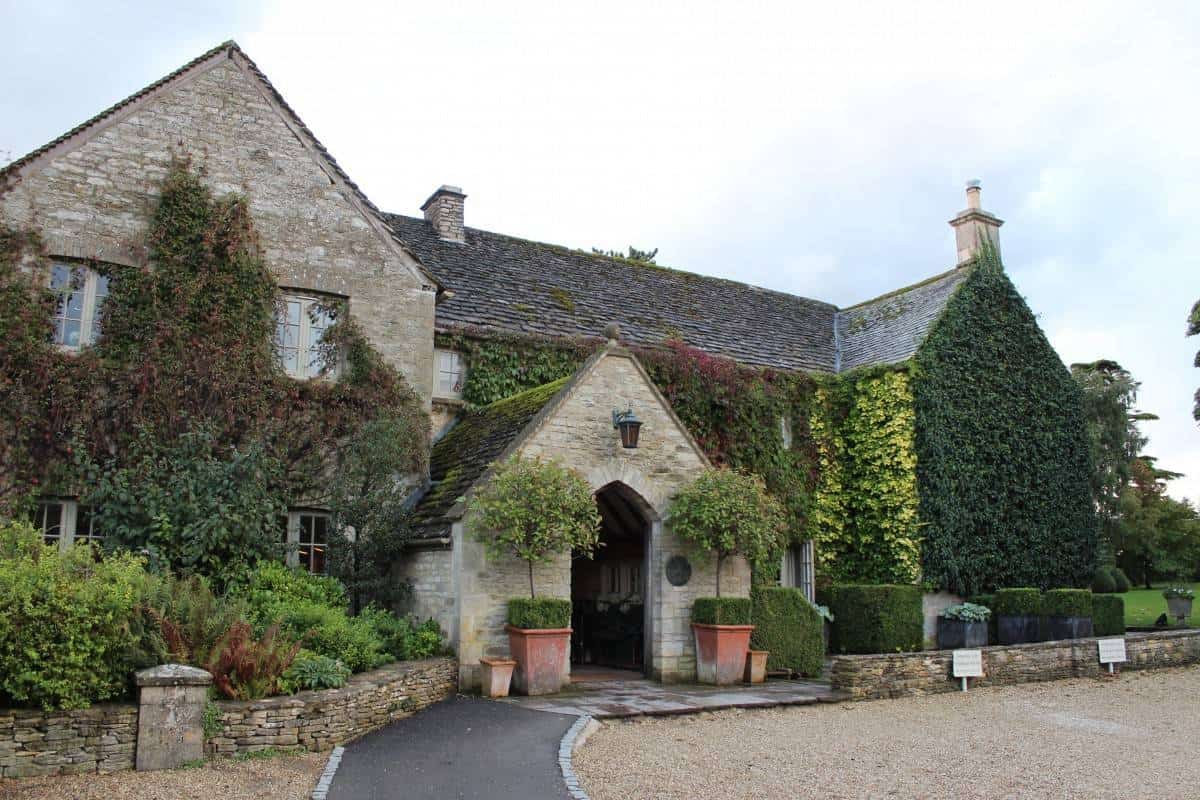 The staff at Calcot Manor were lovely and showed us to our room. The family rooms are in a seperate building just a stone's through from the main manor house. The family rooms are over two floors and all have their own names and character. Ours was the called Westonbirt and was the first room as we came into the family building.
What are the family rooms like at Calcot Manor?
Our room was beautiful. Nice and airy and classic in style. We walked through the main door into the children's bedroom which had bunkbeds – and each one had a little envelope with a cookie inside for them.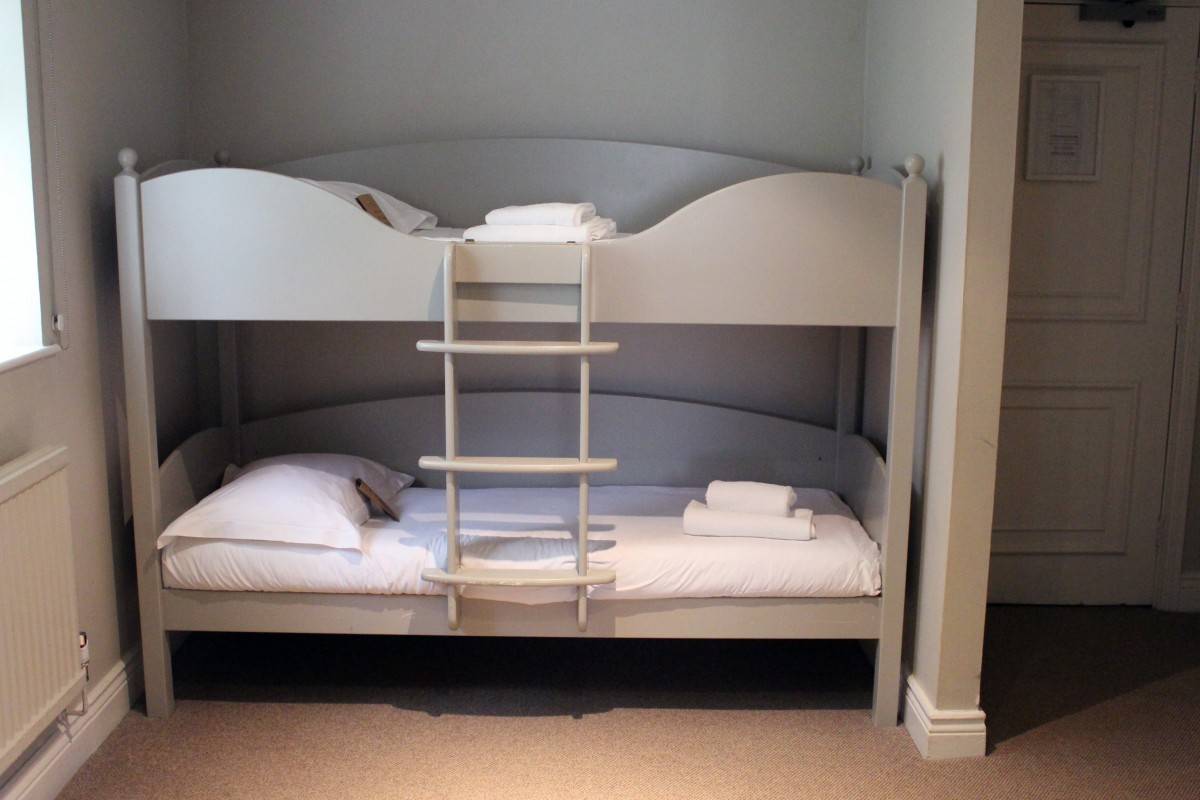 The bathroom led off of their room and had the biggest bath we have ever seen as well as a walk in shower. There were complimentary toiletries as well as Childs Farm products for the children and even bath toys. We knew then that they would have a lovely stay.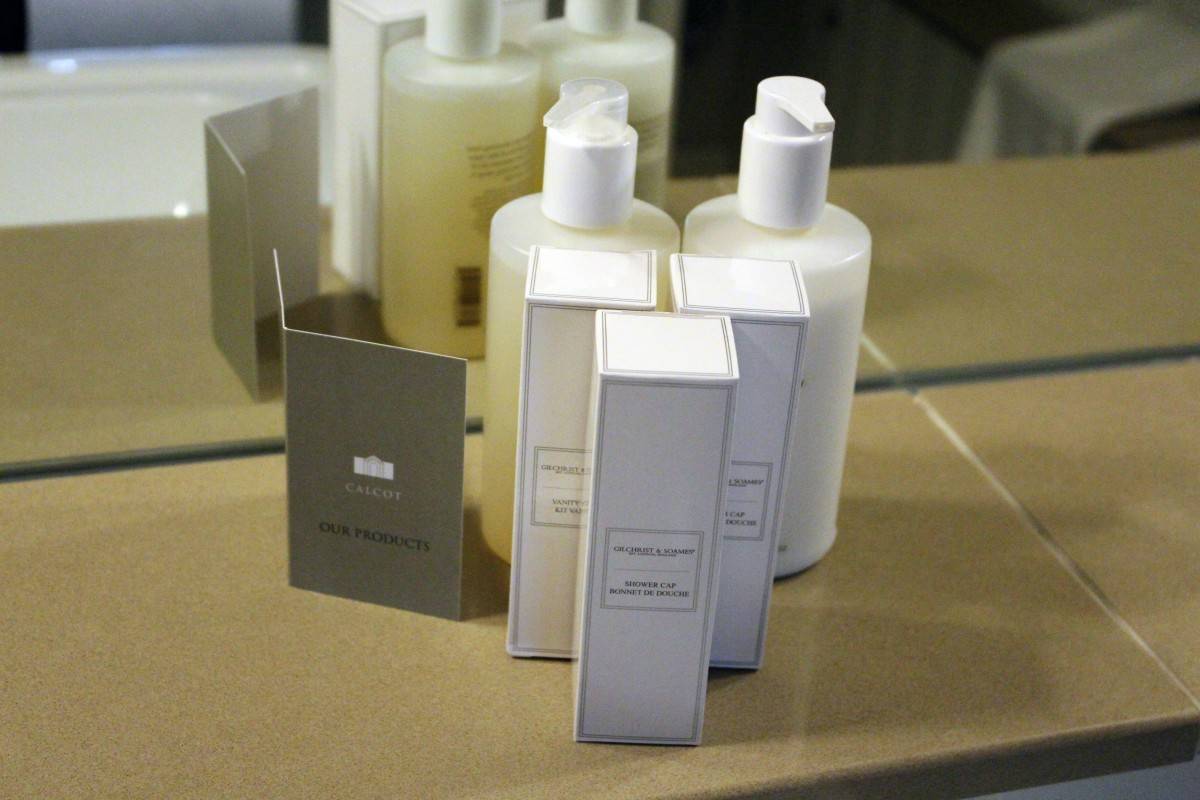 Our room was spacious with seating areas and a mini bar as well as tea and coffee making facilities – and the cutest tea bags I have ever seen – each came in it's own little box! We also had a plate of fruit which the children pretty much polished off before we'd even unpacked!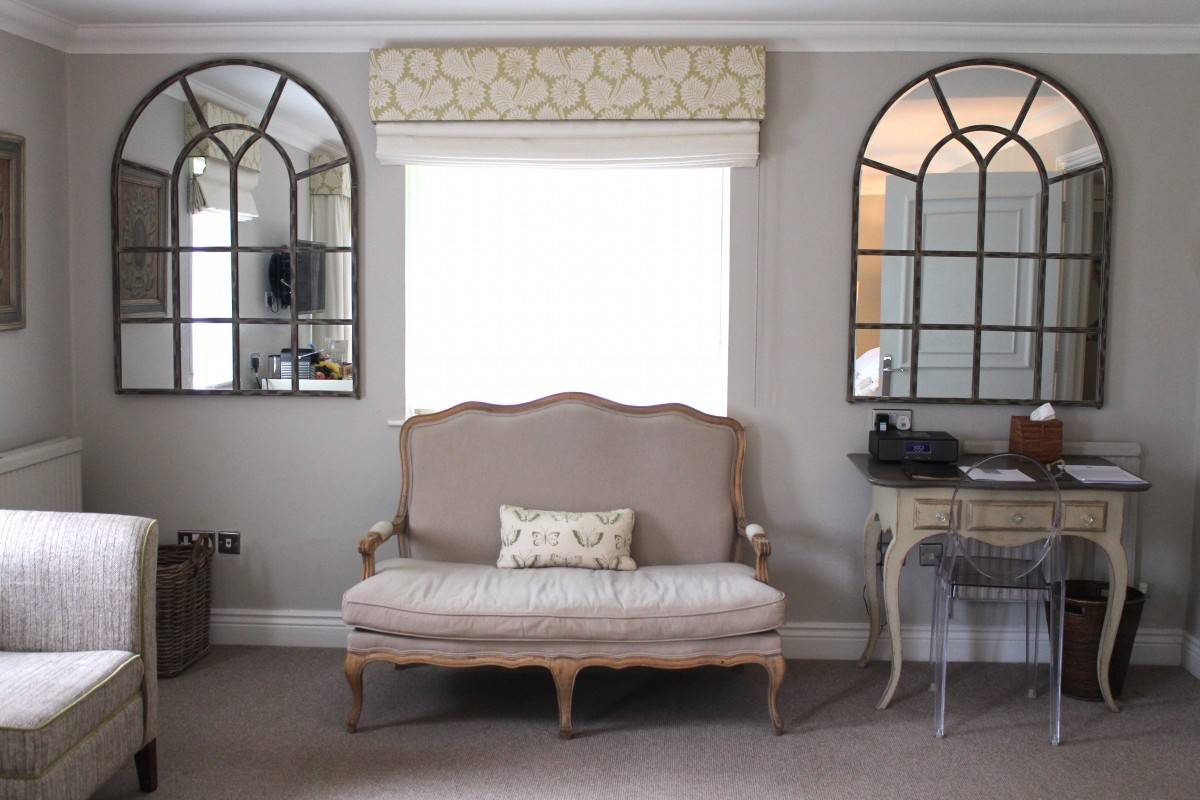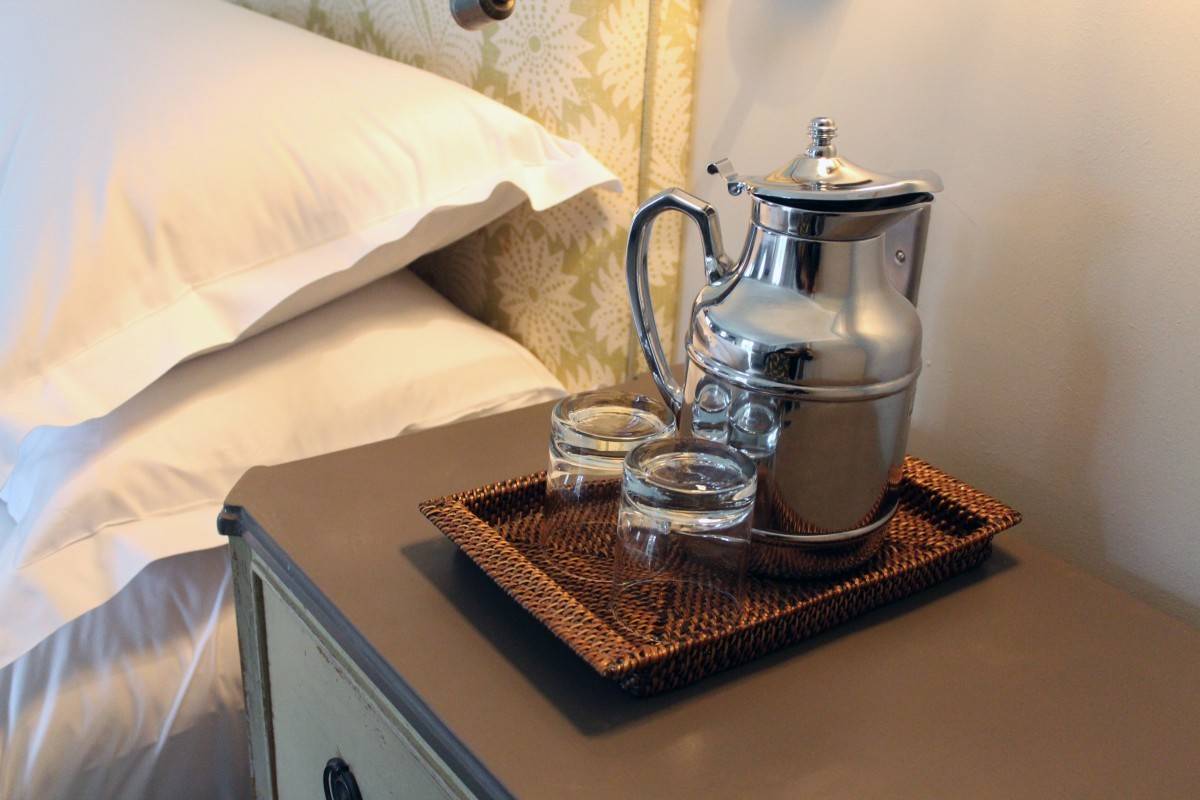 There were also patio doors that opened to a little patio area, a green for the children to play on and the adventure playground just a few metres away.
What are the facilities like at Calcot Manor?
We headed straight to the pool for a swim as the children couldn't wait to get in the water. Calcot Manor's heated outdoor pool is open to hotel residents all day from Easter to early October but the indoor spa pool has designated family times – an hour and a half in the morning and again in the afternoon. This gives the perfect amount of time for the children to swim whilst letting adults enjoy the peace and quiet the rest of the time.
The children loved the pool and I was impressed with how modern and clean the changing rooms were. There were hairdryers, complimentary hair and body products and plenty of showers as well as lockers that you didn't need change for – always a highlight!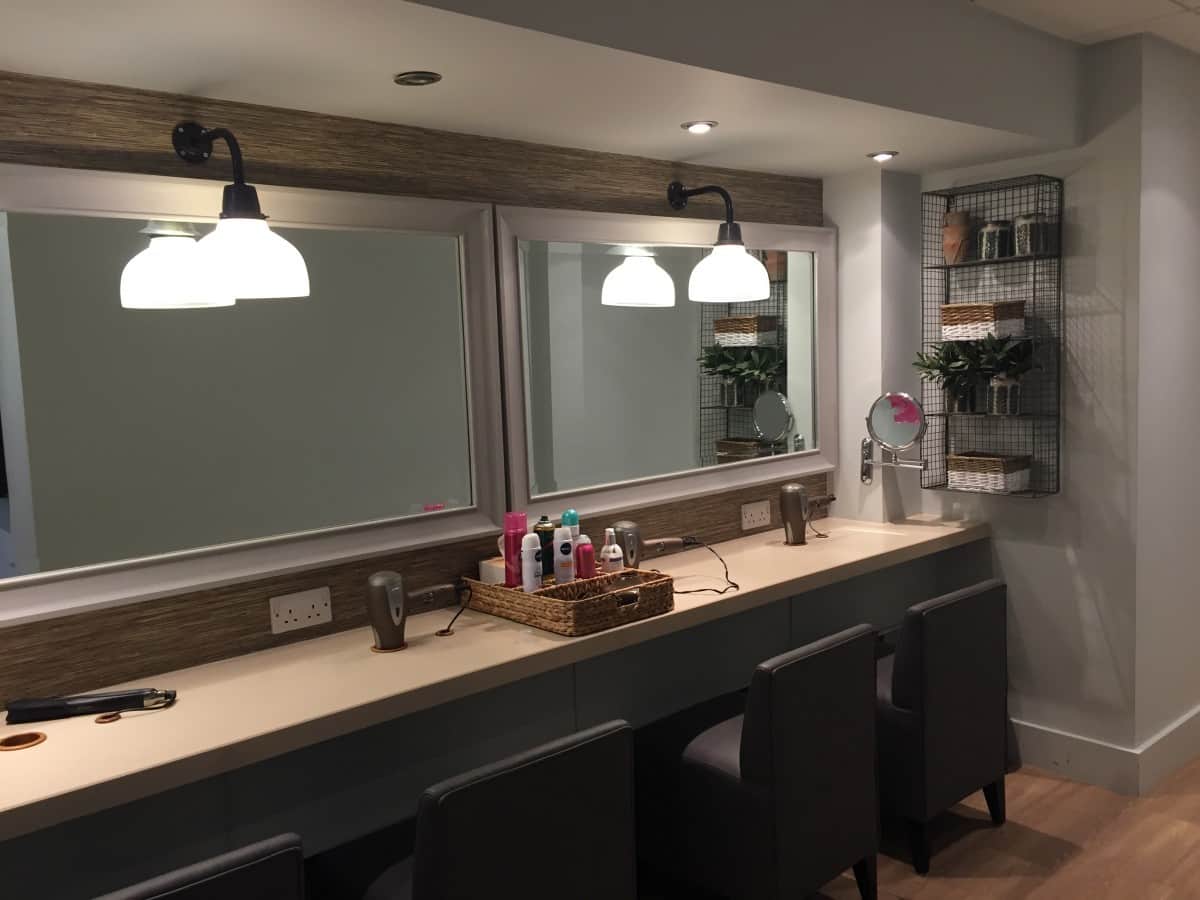 There was a main pool as well as a smaller children's pool. For adults only there are other spa facilities too – upstairs in the spa there's a lovely relaxation room and a good size sauna and steam room. Mine and Dave's favourite bit though was the outdoor hot tub which was like a really warm bath and perfect to spend time in whatever the weather. It also had a roaring log fire next to it as well all enclosed in a really quaint and beautiful courtyard. It was bliss.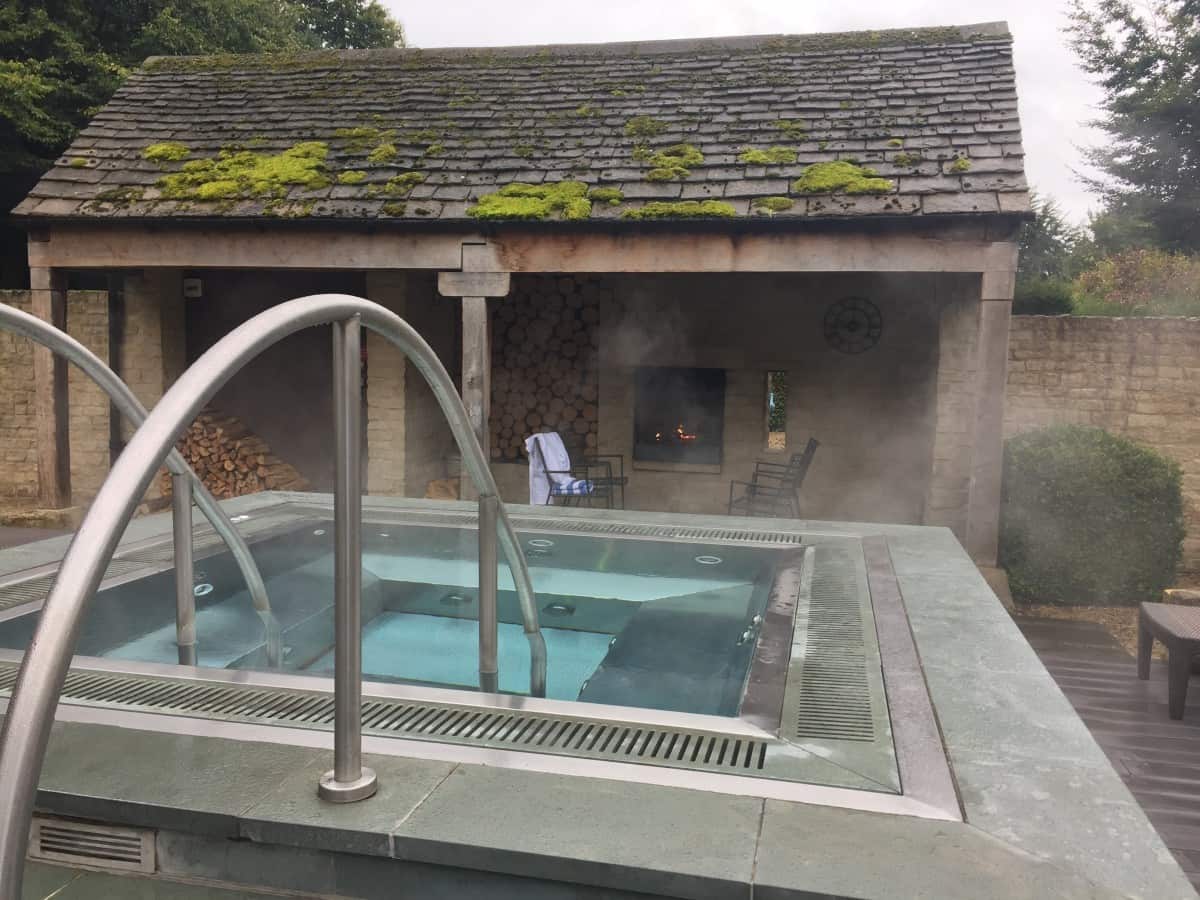 What are the dining options like at Calcot Manor?
When you stay at Calcot Manor with children high tea is included for them in the Gumstool Inn, the lovely pub attached to Calcot Manor. This is served between 5:30-6pm and gives the children a three course home cooked meal. LP and Little Man both had a fruit platter to start followed by fish and chips for LP and ham, egg and chips for Little Man. The portion sizes were great and they both really enjoyed their meals – although they were too tired for pudding!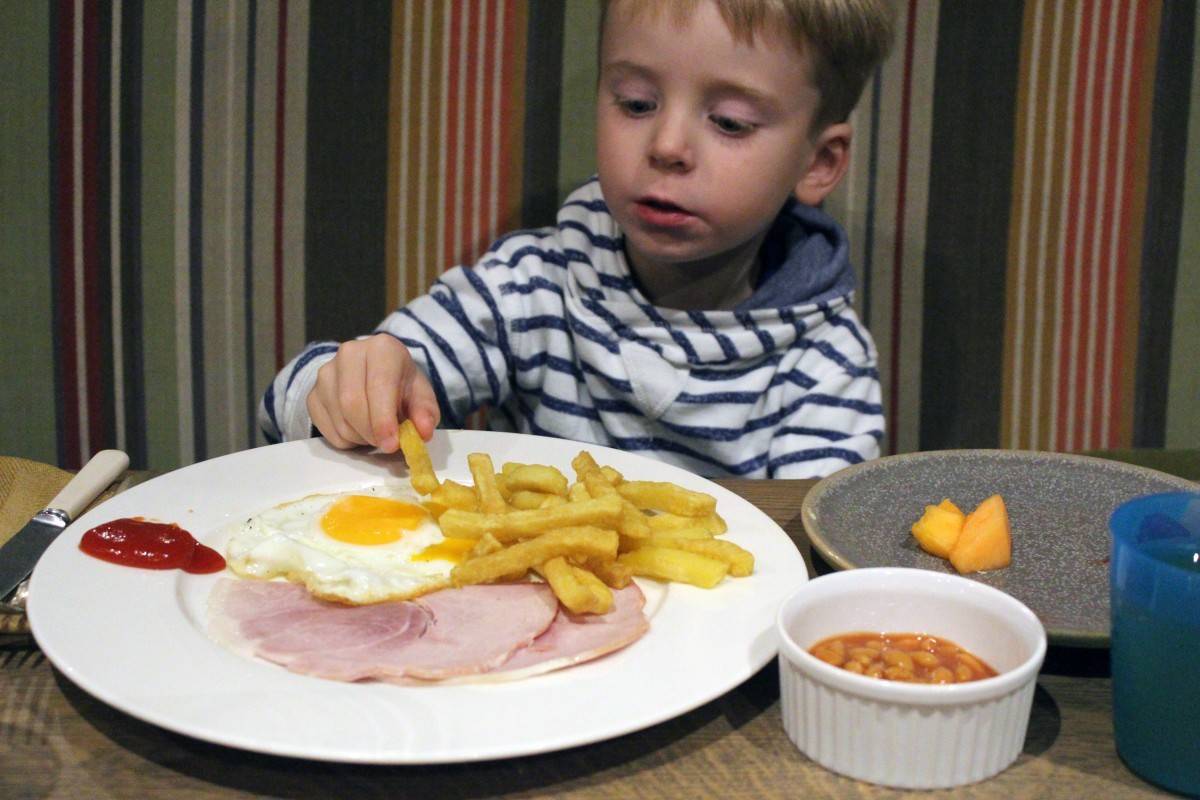 Whilst the children ate Dave and I had dinner too – with me going for the venison burger and Dave choosing the ribs served with pulled pork. The prices weren't bad for the quality of the food and we both really enjoyed our meal.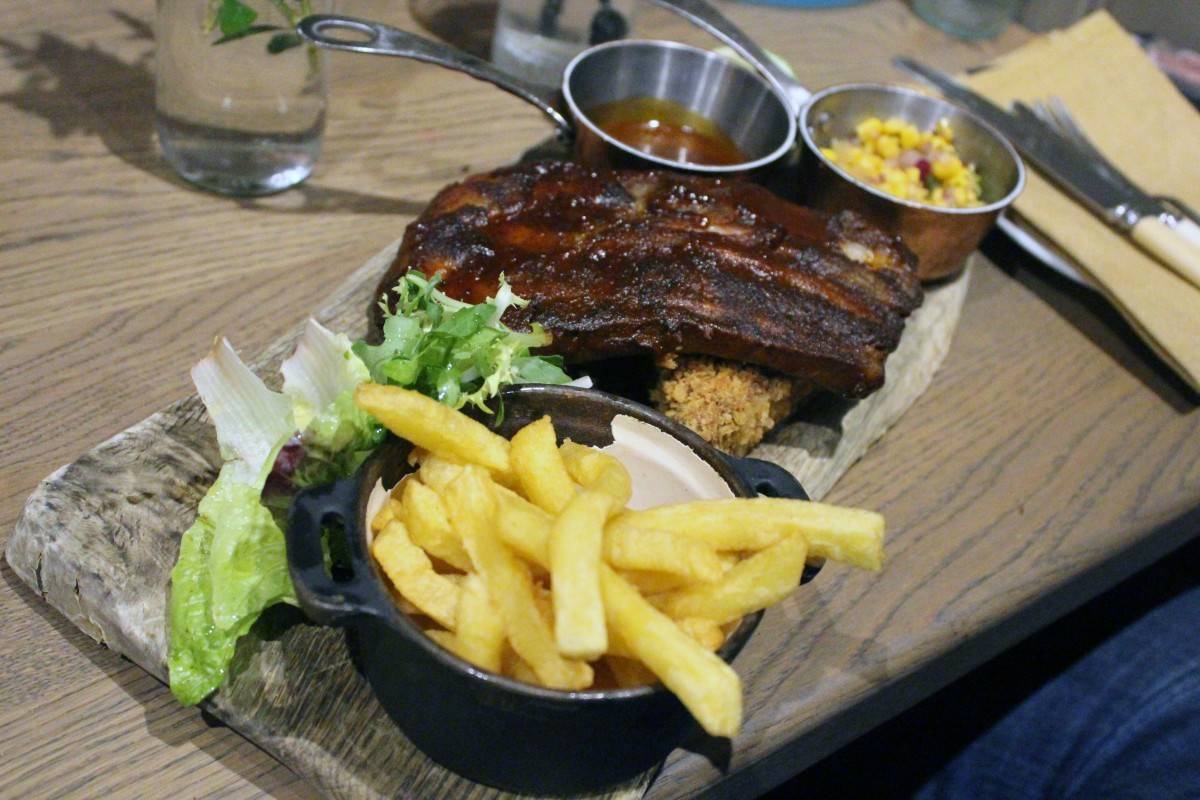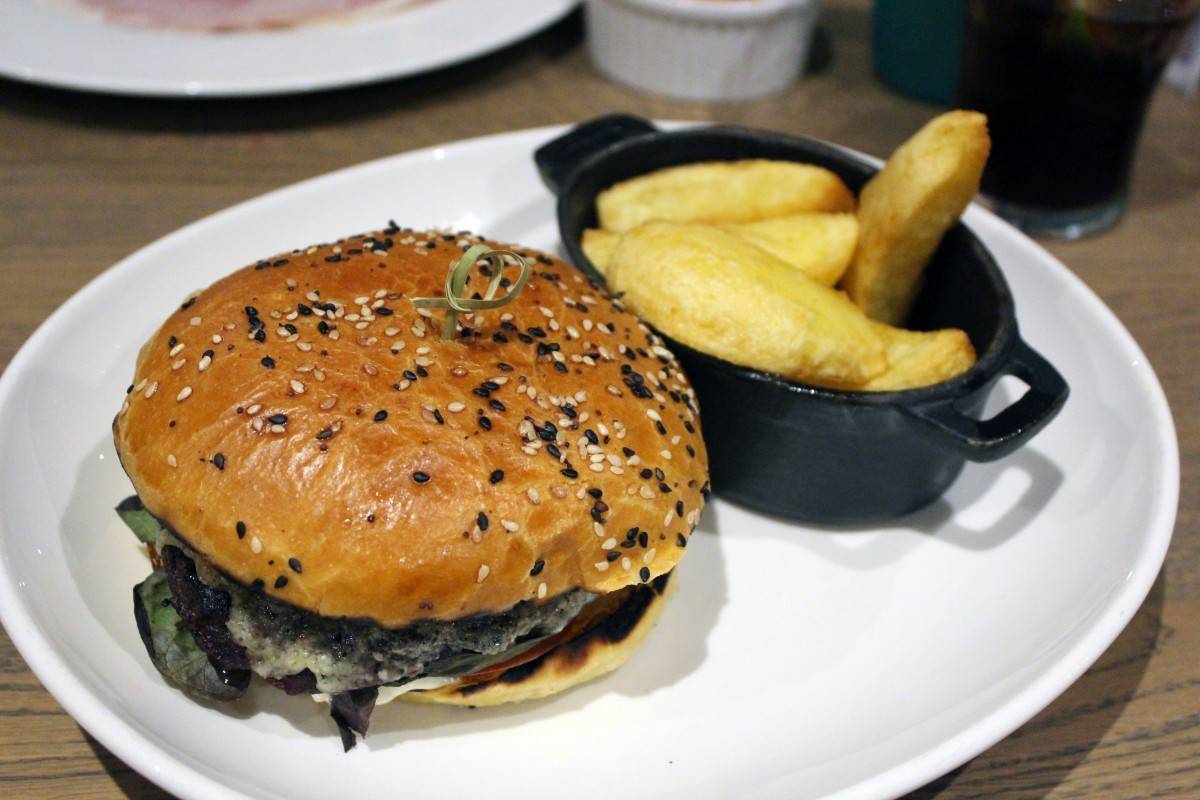 After dinner we went back to our room where the children watched TV in our bed – they had a TV in their room with a DVD played attached and you could borrow DVDs from reception but we knew they would be too tired to watch a whole movie. So they watched CBeebies whilst we ran them a bath and afterwards they went to bed happily.
Calcot Manor also have a listening service so if we'd wanted to we could have put them to bed and then gone to the bar, a relax in the lounge or for a later meal with reception listening in on them for us but Dave and I were pretty tired by this point too. It's a great service though and something that I know we'd make use of in the future especially if we were staying for a couple of nights.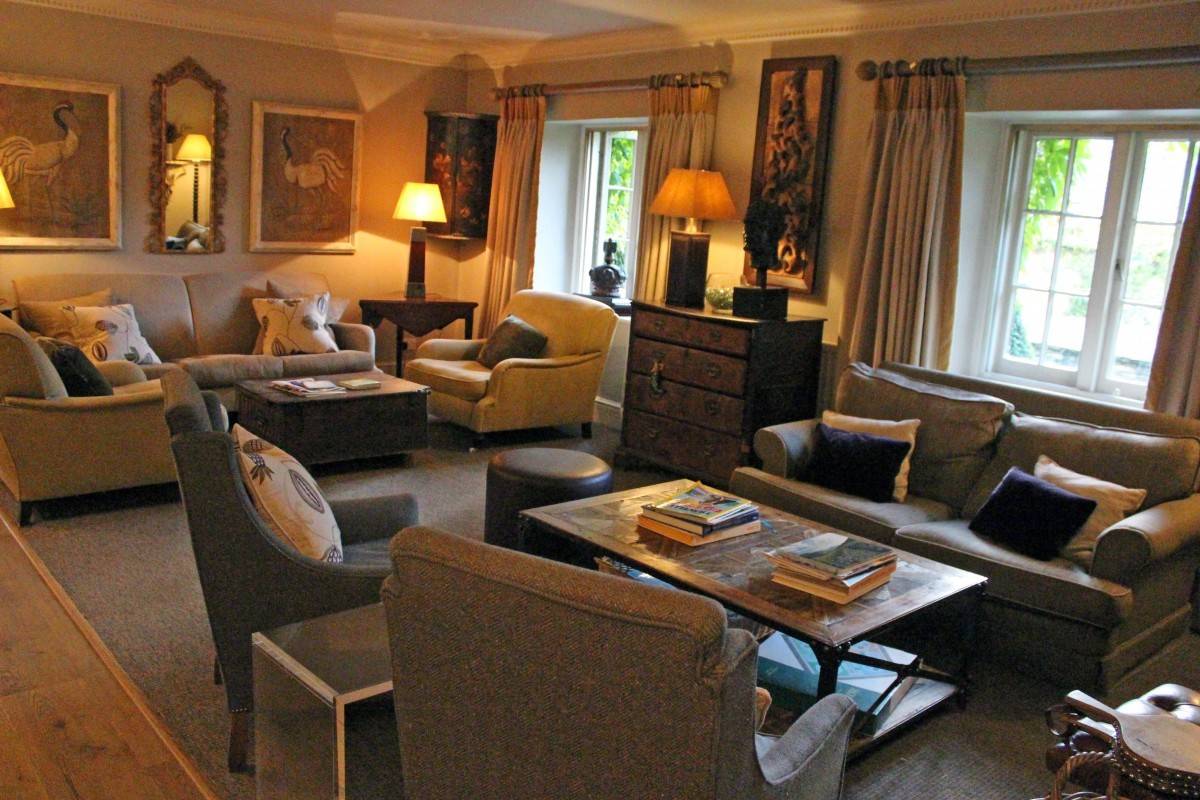 We all slept really well although we did hear a lot of noise from the rooms around us. Being a building of dedicated family rooms we did hear babies crying and children running around in the room above us. This does mean that the children's noise is confined and guests without children wouldn't be disturbed by it but it did mean that although we did have a great night's sleep we were woken up by the children upstairs running around at 7am when our children were still asleep. In future I think we'd ask for an upstairs room purely to not have the noise above us.
Breakfast was served in the manor's conservatory which was a beautiful, bright space. The main breakfast was table service with a choice of cooked dishes for both adults and children. There was also a buffet of fruit, pastries, yogurts and cereals which the children really enjoyed.
The children both had pancakes with maple syrup for their breakfast which they loved – pancakes are always a real treat and make them feel so grown up too. They both had hot chocolate as well which was a lovely addition to breakfast.
Dave went for the full english but without baked beans and I chose the Eggs Benedict. Both were really good size portions and beautifully cooked – the perfect way to set us up for the day.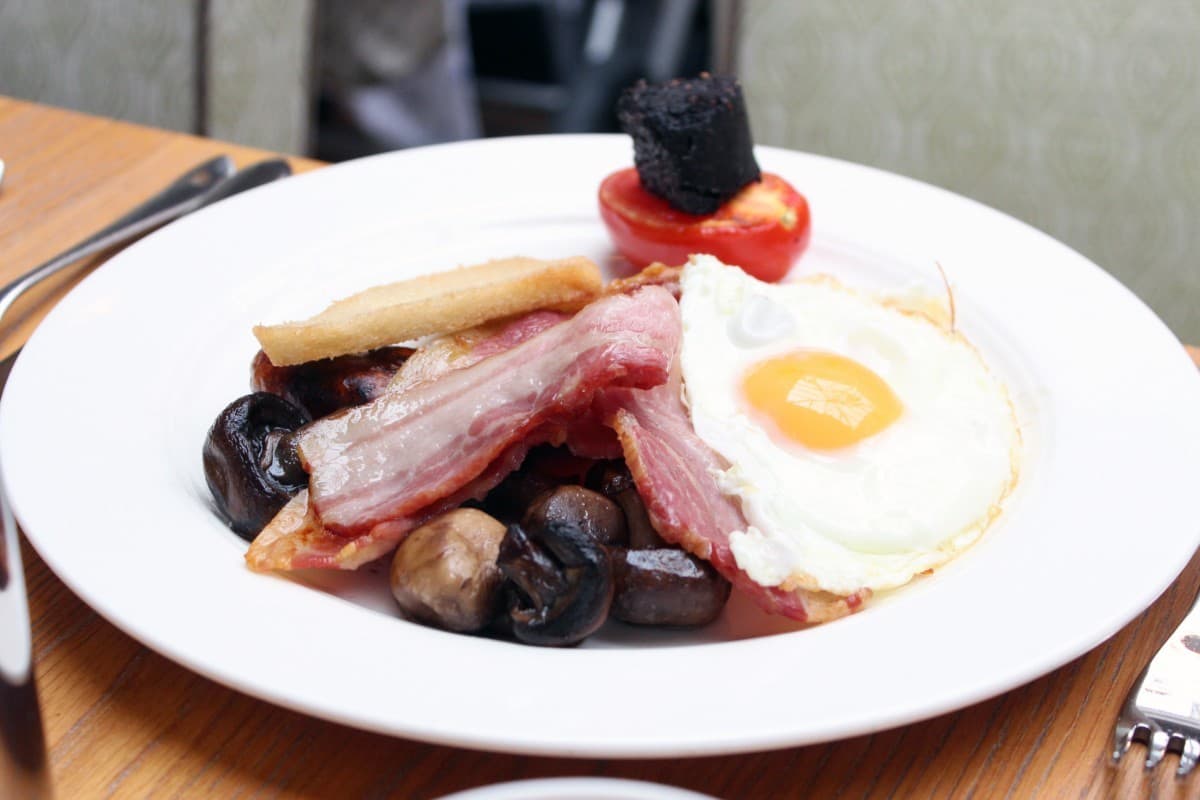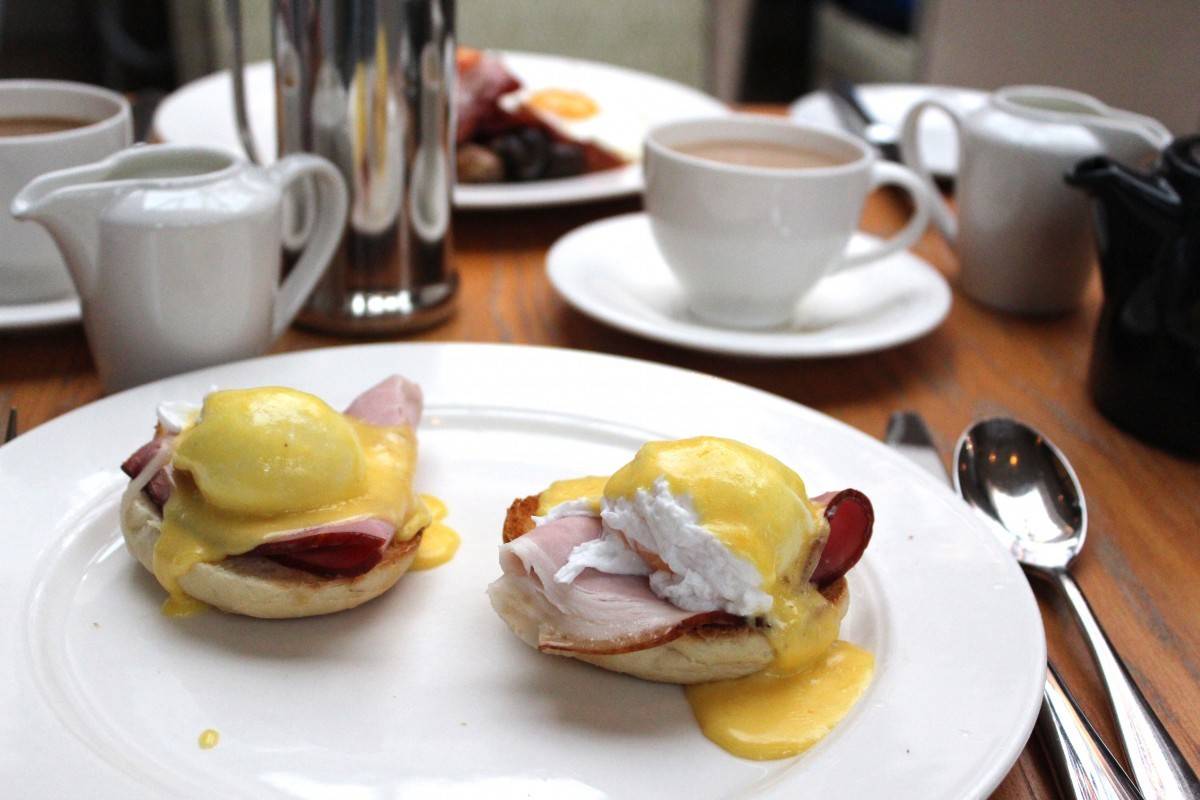 What is the Calcot Manor childcare like?
After breakfast they both went into the Play Zone, Calcot Manor's onsite childcare. This looks just like a really nice nursery but has an upstairs section for older children complete with games consoles and more age appropriate activities. The children spent two hours in the Play Zone playing, crafting and dressing up. It was perfect for them and they really enjoyed it.
Whilst they were in the childcare Dave and I spent two blissful hours in the spa and loved it. When we left the children we were given a pager style device so the Play Zone could contact us if we were needed. Calcot Manor has something for the whole family – and is set up to give you the most out of the time that you have there.
There was so much more we could have enjoyed at Calcot Manor if the weather had been better – there were bikes free to use as well as an adventure playground and the acres of grounds to explore.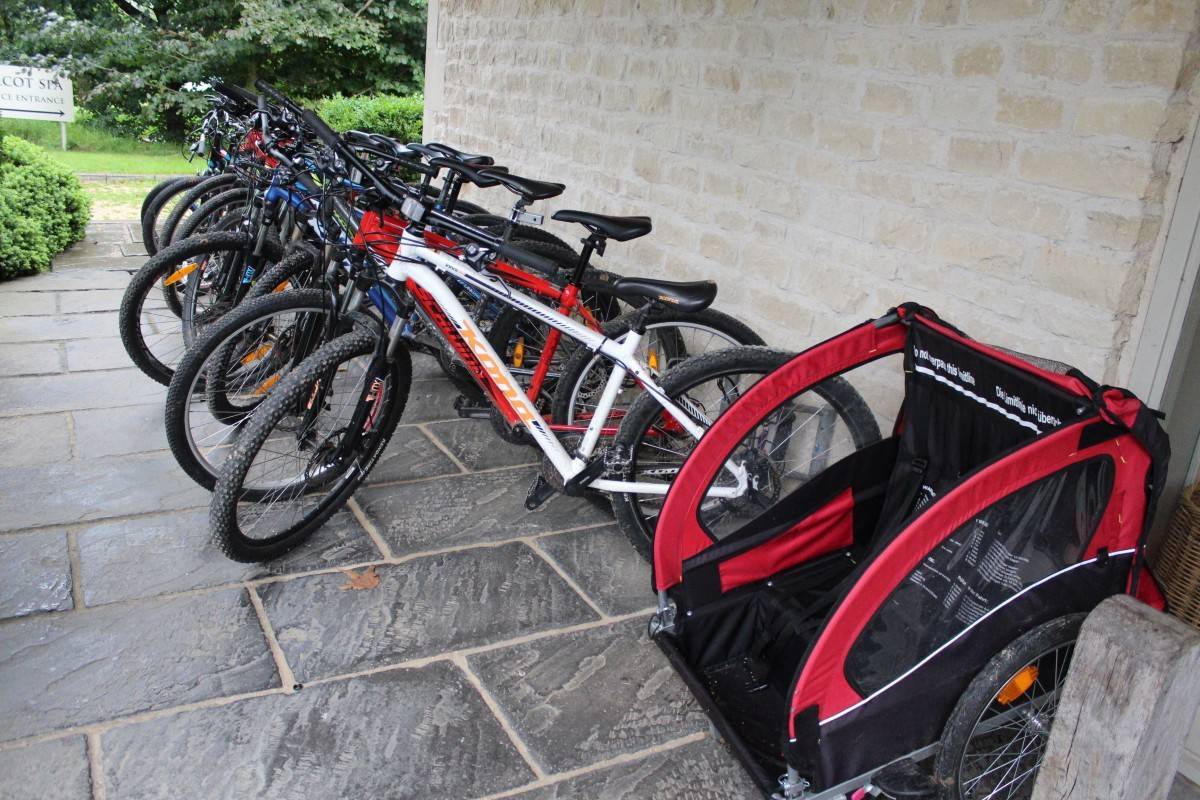 Calcot Manor also have umbrellas at every door so you can move from building to building whatever the weather. There are also wellies to borrow to make it a great place for a break in any season – and if we'd had more time we would have put our wet weather gear on to explore!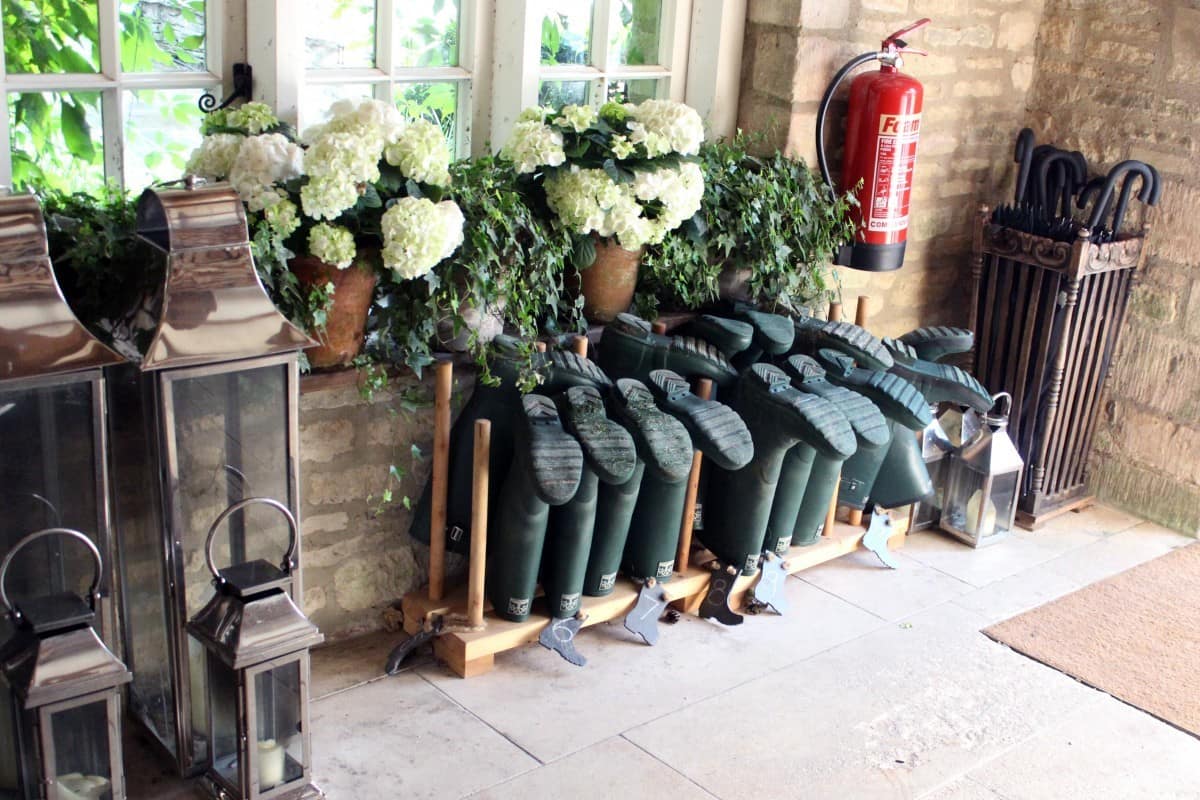 We loved our weekend at Calcot Manor. The children really enjoyed the Play Zone and swimming, Dave and I loved the spa and how we had a separate bedroom – not having to hide out in the bathroom until the children were asleep. And the food throughout our stay was perfect.
When we checked out we were given bottles of water and a bag of sweets for our journey – another little touch that went such a long way. The staff at Calcot Manor were wonderful and such a highlight of our break – so helpful and lovely with the children. We were all sad to leave Calcot Manor and I hope we'll be returning for another visit soon.