Disclosure: We were sent the featured products for the purpose of this post however all opinions are my own.
This post contains affiliate links and I may receive commission if you visit a link and buy something. Purchasing via an affiliate link doesn't cost you any extra, and I only recommend products and services I trust.
As we're getting a new bathroom fitted very soon we were excited when Tomy sent us their Foam Cone Factory to review – although we had to get it out and try it straight away rather than waiting for the new bathroom to be fitted!
What is the Tomy Foam Cone Factory?
The Foam Cone Factory is any child's idea of heaven. It comes complete with three plastic ice cream cones and a sprinkle shaker with the aim being to make your very own ice creams – from foam!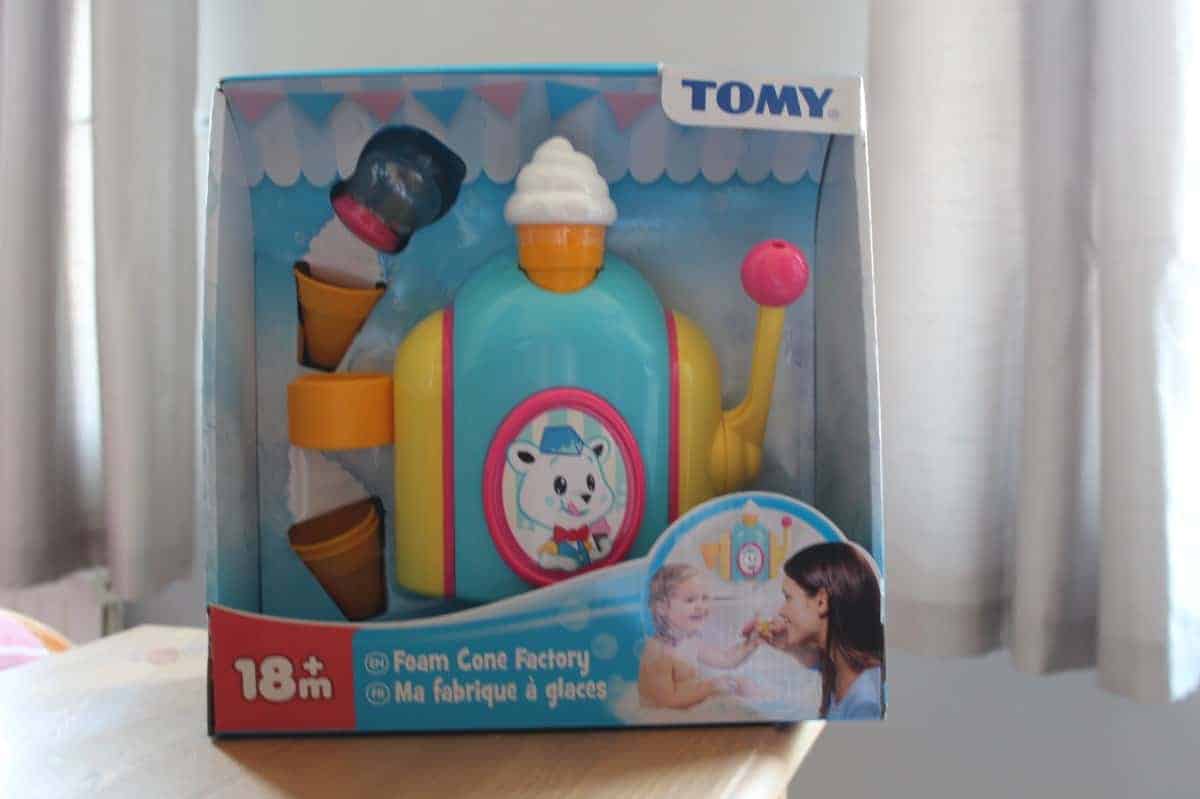 What bubbles do you use with the Tomy Foam Cone Factory?
The main unit attaches easily to our tiles and stayed put even with both children pulling on the handle with all their might! The unit is filled up with a mixture of liquid soap and water – in the instructions it recommends using child's bath products as they are kinder on skin and most don't irritate eyes either. We used the bubbles that we had to hand but we'll probably be buying a cheaper, supermarket own variety purely for using with the Foam Cone Factory.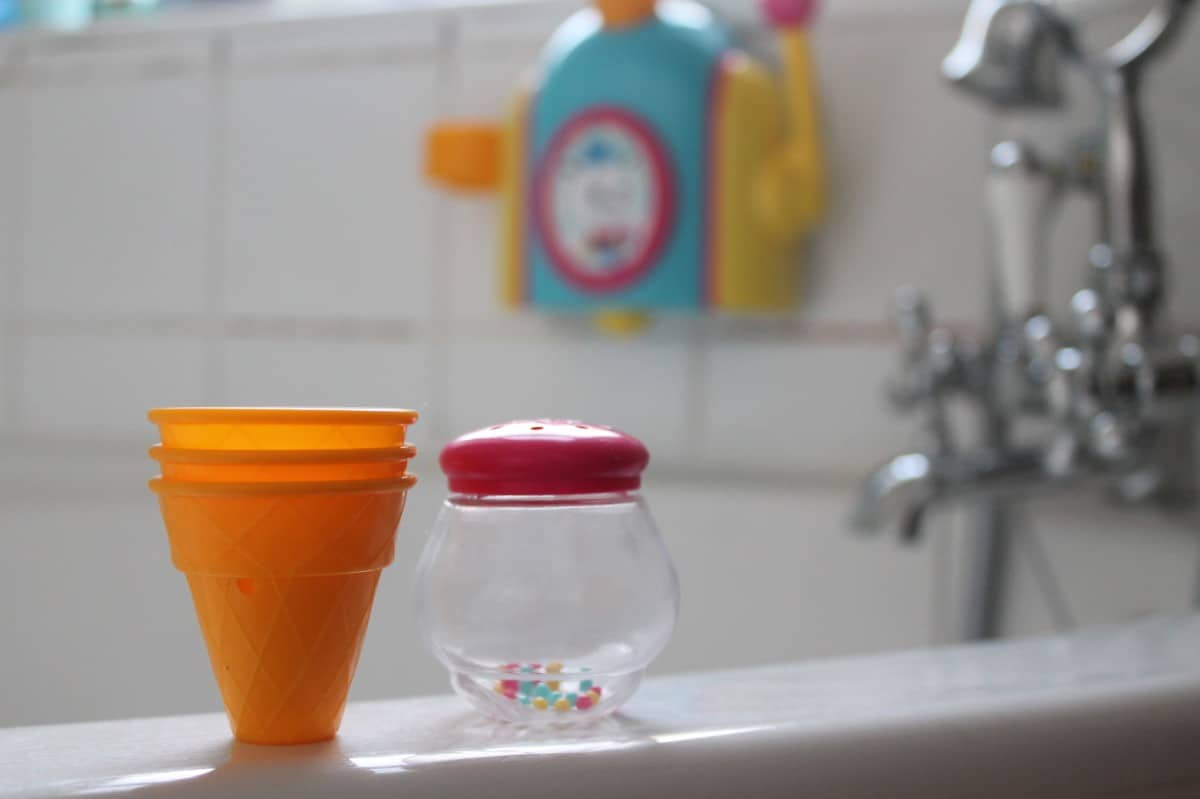 The handle is easy to pull down on and foam is dispenser almost immediately. It took the children a few attempts to get the cone in the right place and pull the handle down at the same time but they soon got the hang of it.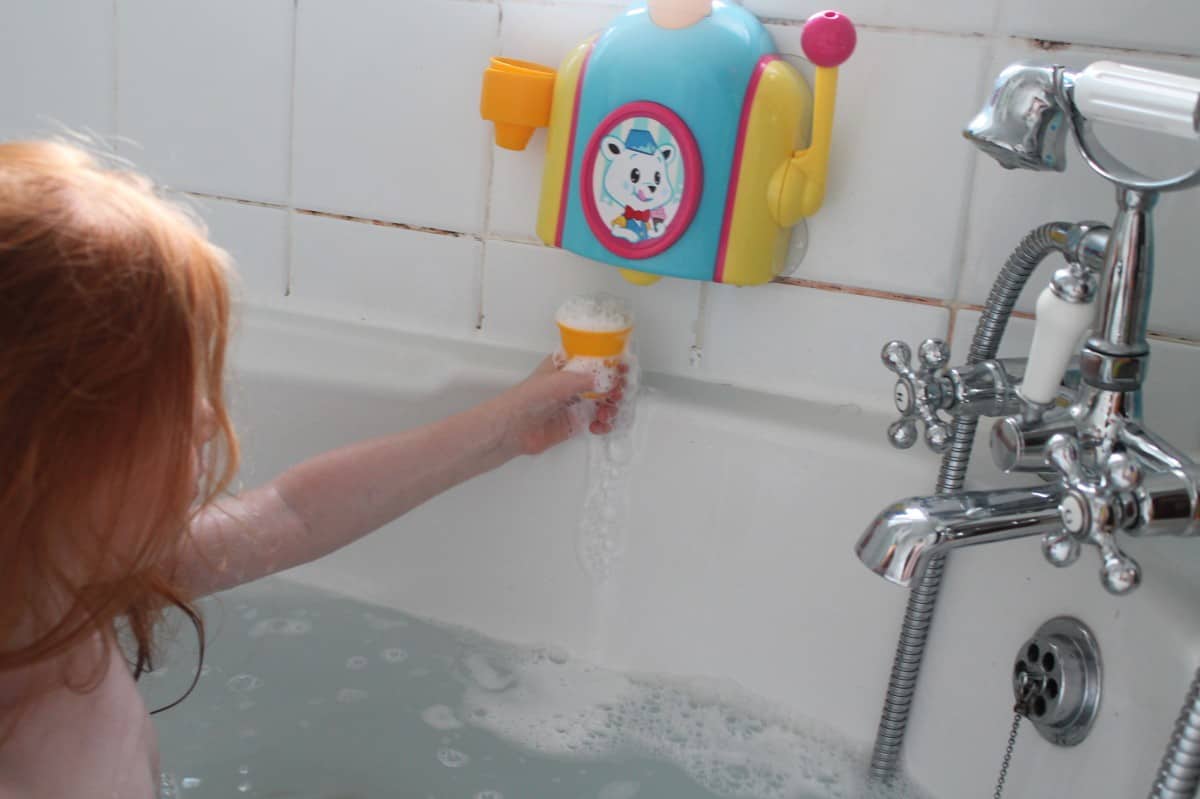 Were there any negatives with the Tomy Foam Cone Factory?
It's tricky to get the bubble consistency right to make a decent foam but even on my more poor attempts the children didn't seem to mind and were happy with the watery bubbles that came out but at other times a really impressive foam came out – making perfect foam cones!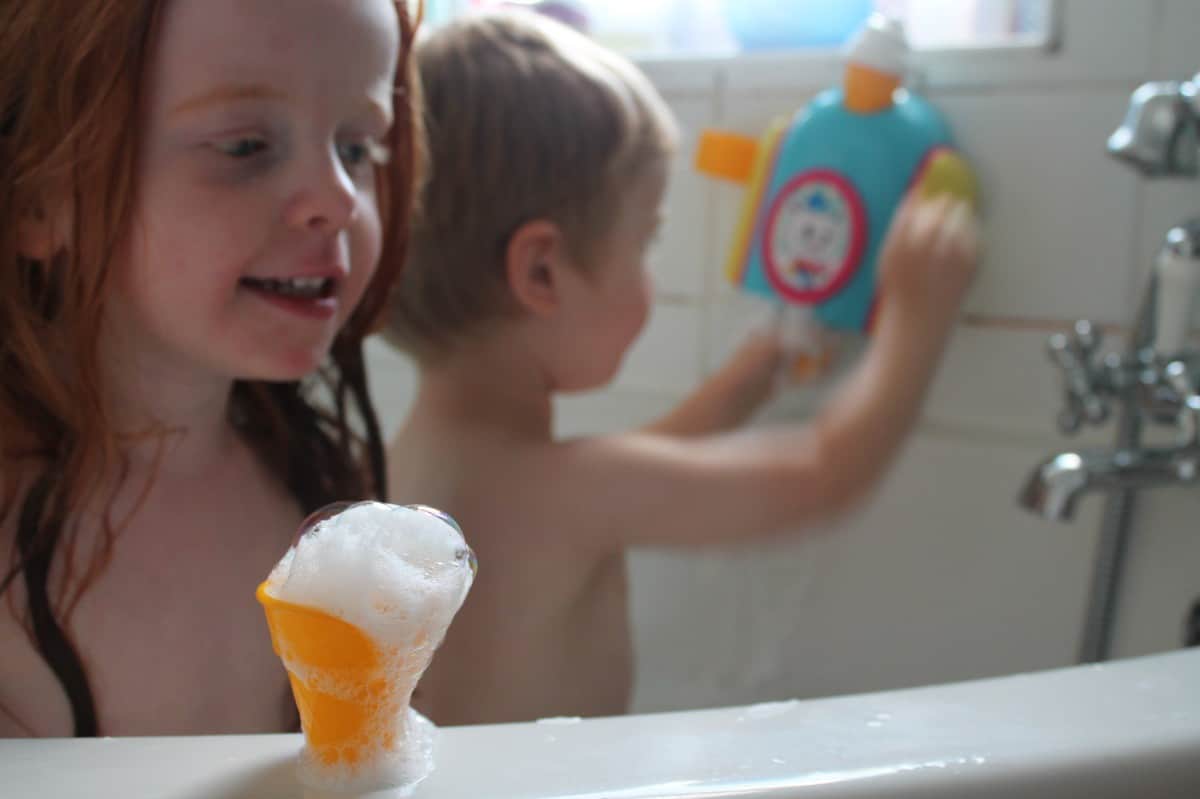 The children love the Tomy Foam Cone Factory and it's the one toy that they are happy to play with by itself at bath time from start to finish. All children love to play with things that make them feel like grown ups and making their own ice cream cones definitely make the children happy.
The Tomy Foam Cone Factory has an RRP of £22.99