Disclosure: We were invited on this break for the purpose of this review however all opinions are my own.
We love exploring the UK as a family and also travelling further afield. When we booked our summer holiday we were looking at parking options at Gatwick but with an early flight and two young children there had to be an easier option. We ended up making use of a Park and Fly Gatwick package at the Arora Gatwick International Hotel, based in Crawley, just fifteen minutes from the airport.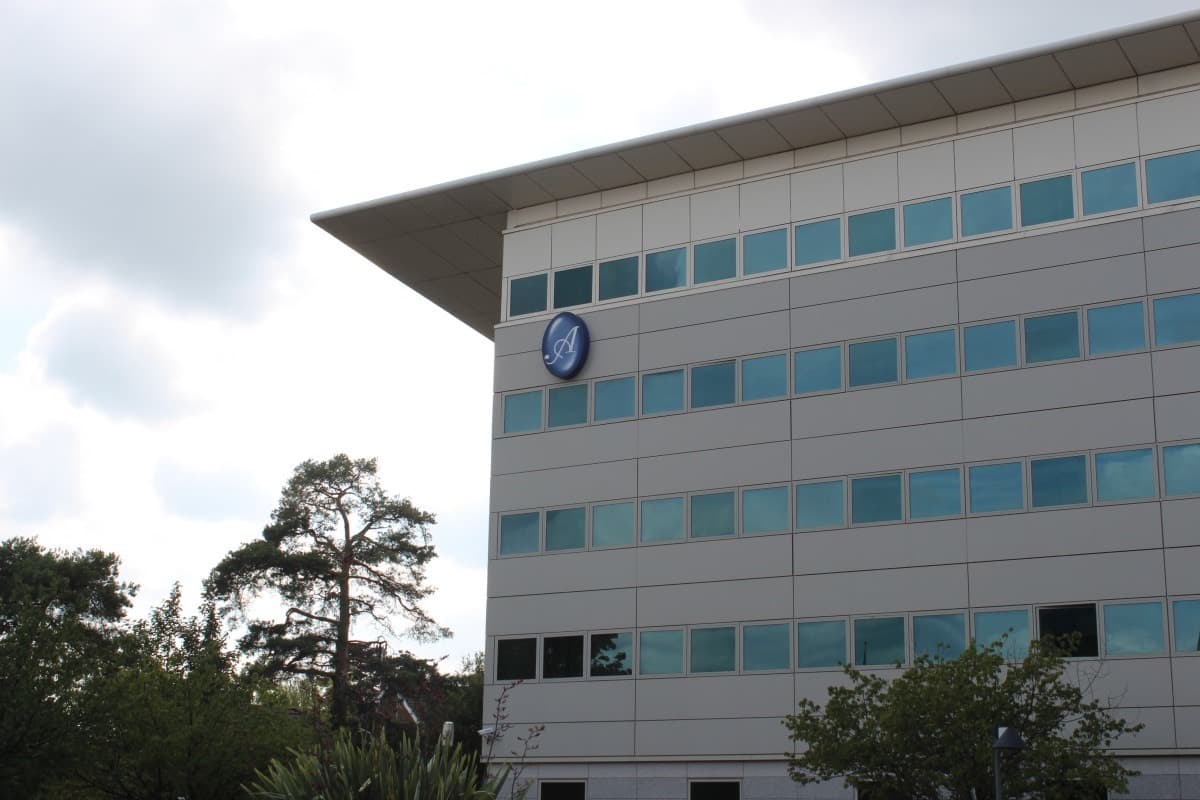 What were our first impressions of the Arora Gatwick International Hotel?
The Arora hotel was such a welcome sight the night before our holiday. With all the stress of packing and organising a summer holiday for our family it was so lovely to arrive at our hotel, park and know that everything else would be taken care of – and that our holiday had already begun.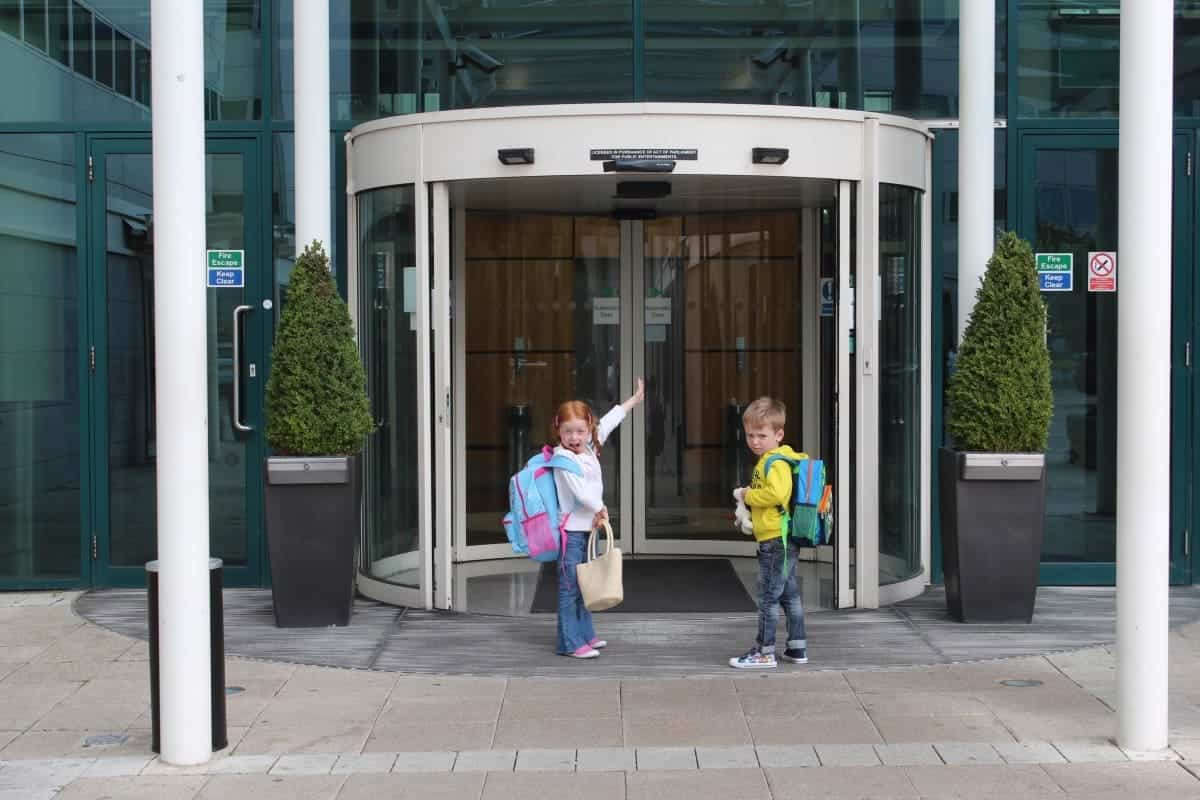 Why choose the Arora Hotel for a Park and Fly Gatwick Airport package?
The great things about Park and Fly is that the Arora Gatwick – and their Manchester hotel – has a range of parking packages to suit you and your holiday. From just a few days to 15 days parking in a secure car park you can be safe in the knowledge that your car will be in the exact same position when you come back – and we loved that we could keep our keys whilst we were away too. This made this a fantastic option for a park and fly Gatwick airport package.
What was the Arora Hotel family room like?
Our package included a stay in a family room for the night which was perfect for our needs. It included two double beds as well as a sofa bed, giving so much room for all four of us.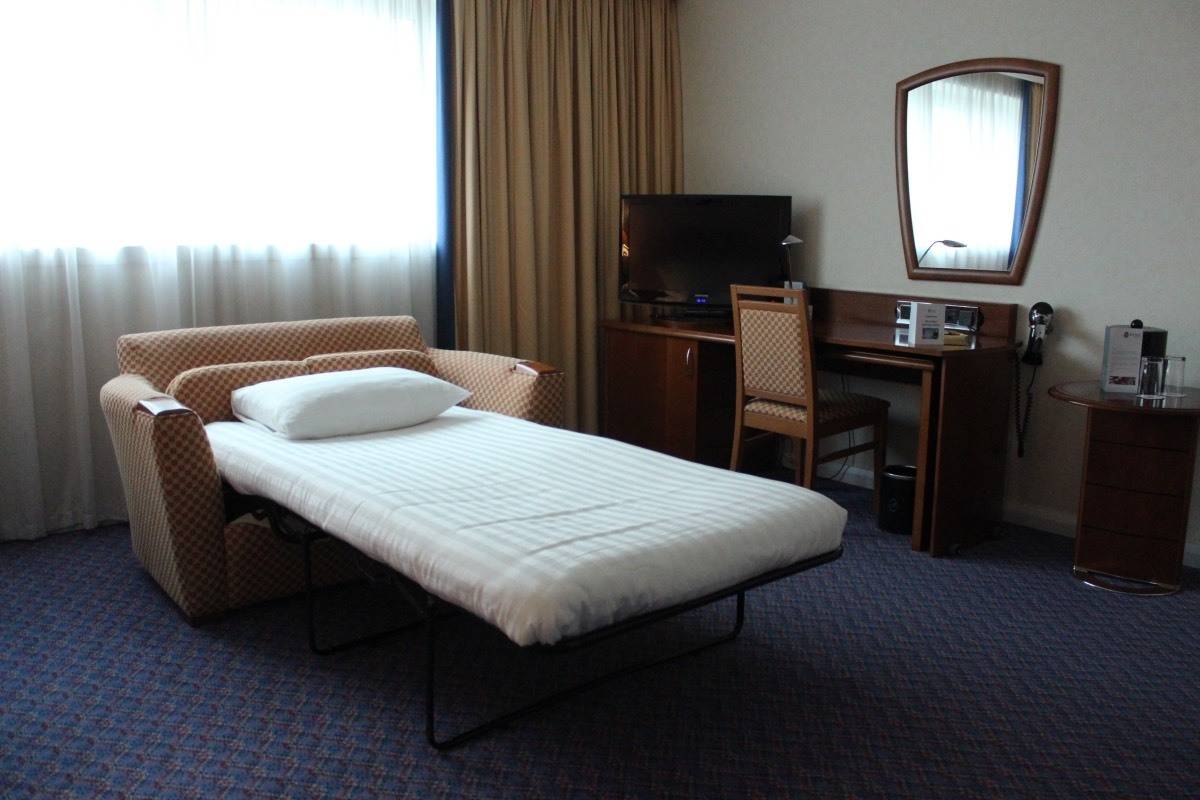 The room was really well equipped for both personal or business travel – with tea and coffee making facilities, a trouser press and iron as well as a nice bathroom with separate shower and complimentary toiletries. There were even fluffy robes and slippers!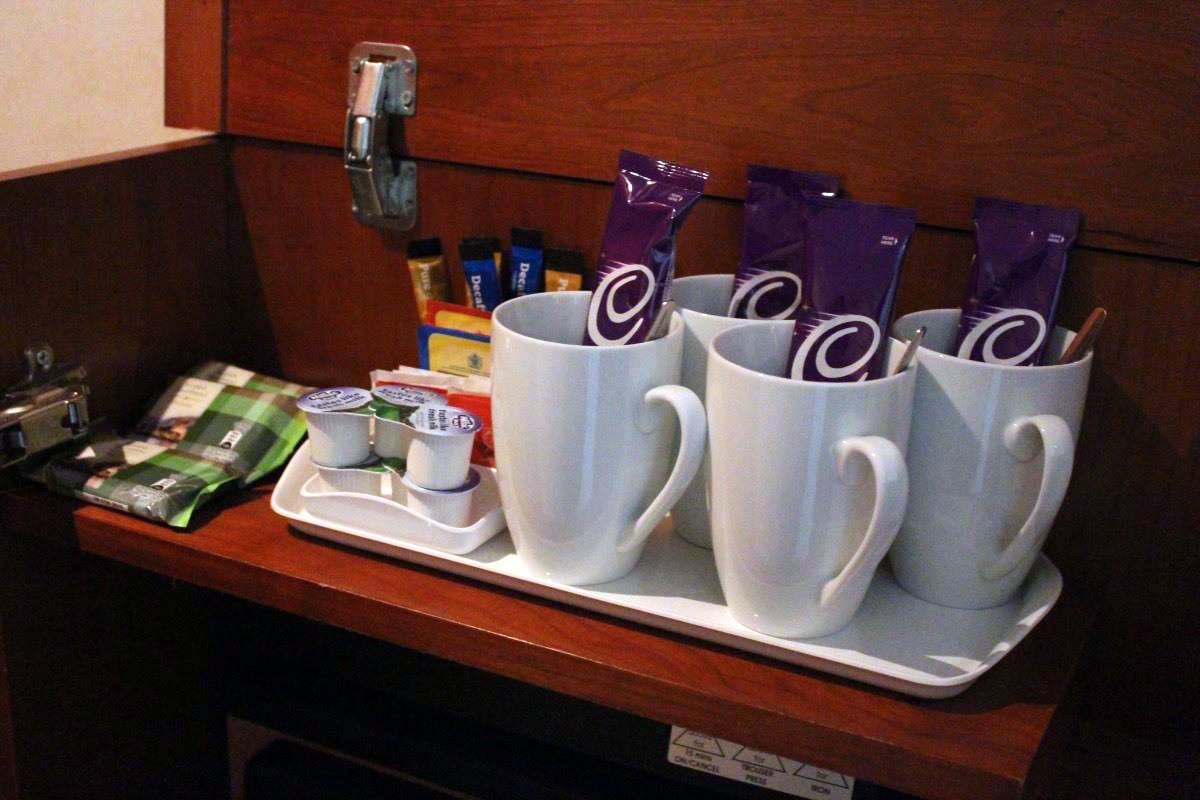 What was the food like at the Arora Gatwick Hotel?
We had dinner in The Grill restaurant and in all honesty we didn't have high expectations – hotels at or near airports usually have food to serve a purpose rather than to be something memorable and impressive but I have to say that we were absolutely blown away by The Grill – the food and the service.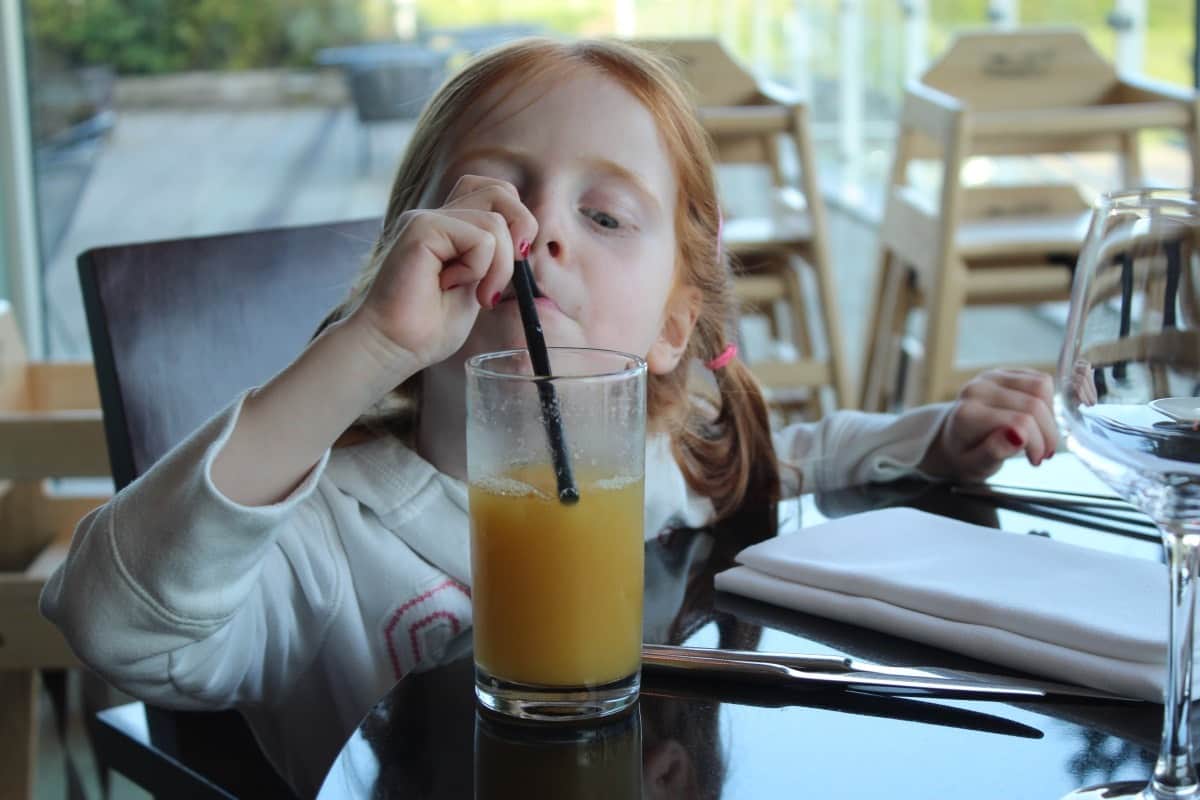 The Grill is the kind of restaurant that you could visit without even staying at the hotel – it would be worth visiting the hotel purely for a meal there. The restaurant had a really upmarket and classic feel to it but the staff were all so happy to accommodate a family and there was a dedicated children's menu too. Whilst we looked at the menu we were given a selection of breads to try which were so lovely and soft and full of flavour – the bacon bread was a firm favourite.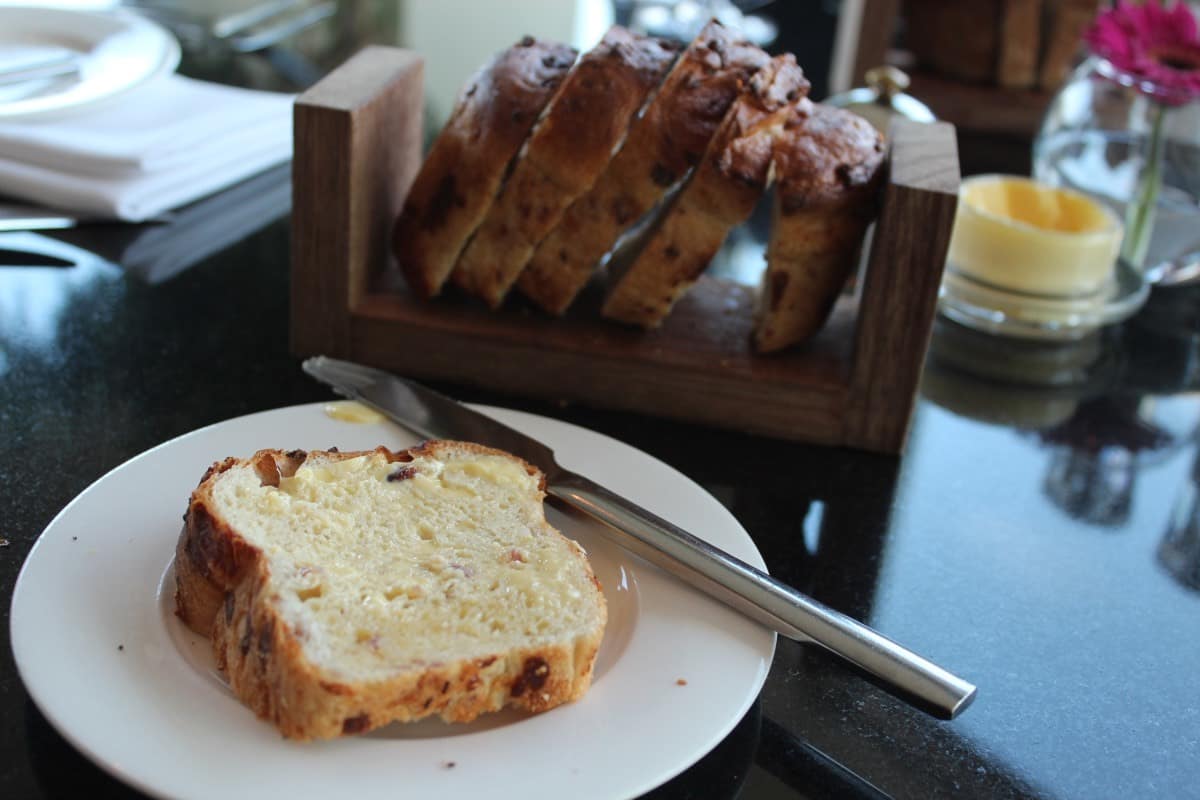 The children both had fruit to start, burger and chips for their mains and ice cream to finish. The chef was happy to make one burger a cheeseburger and one plain – to suit the children's tastes – and the three courses were so beautifully presented and the perfect size for LP and Little Man.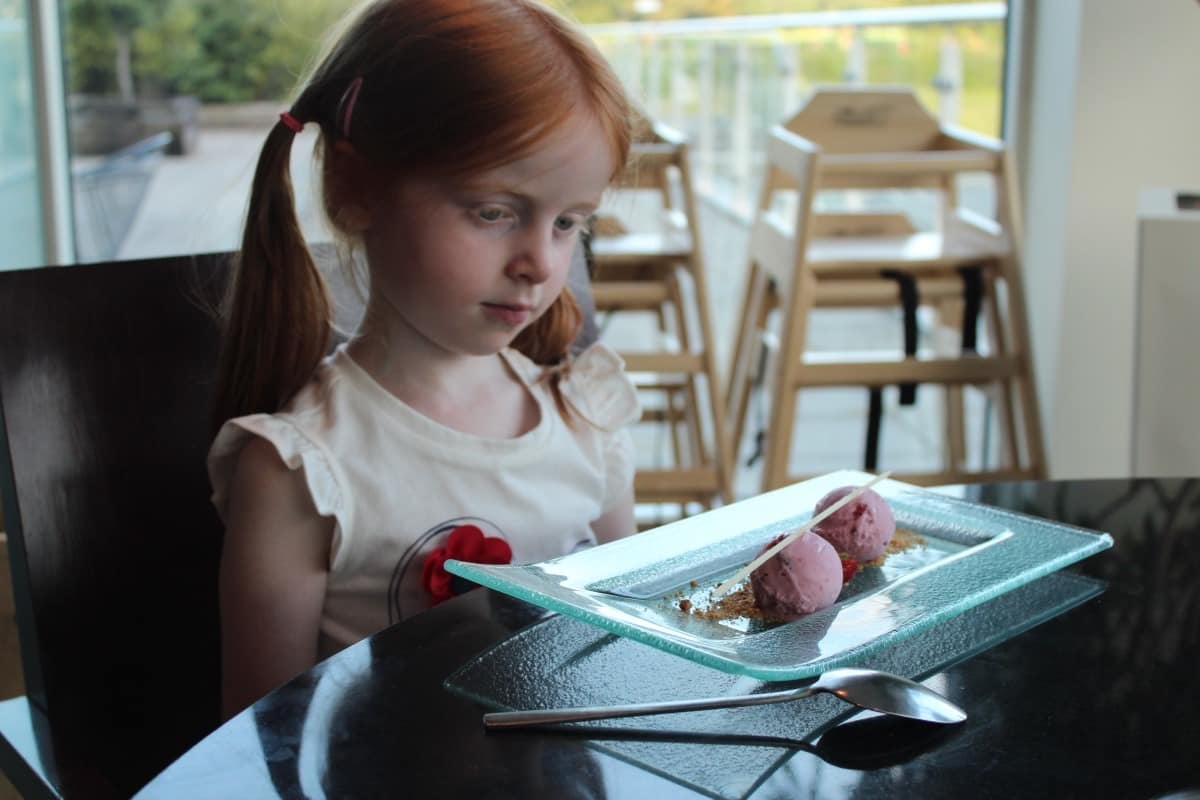 For starters Dave and I had scallops and a chicken liver parfait. Both were presented beautifully and the accompanying flavours worked perfectly. They were a good size for a starter and we both really enjoyed them.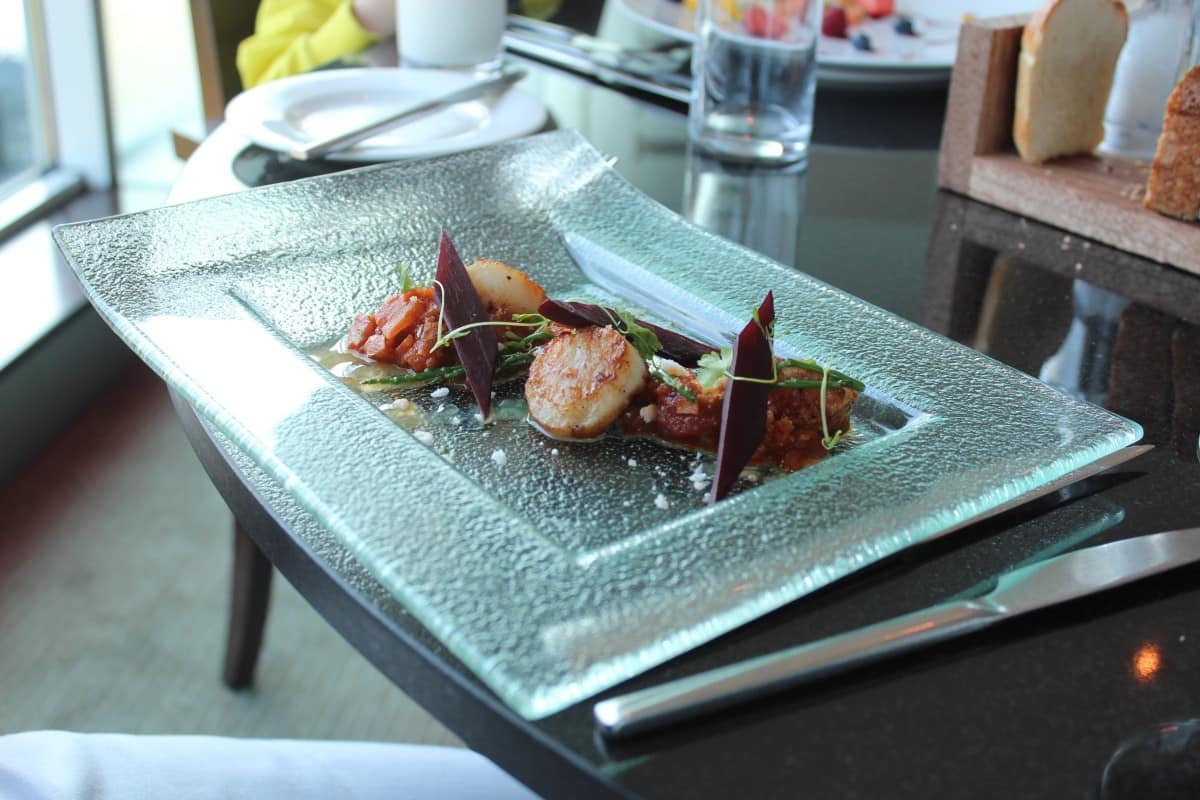 For our mains Dave chose the curried lamb which wasn't like a curry, served with rice and instead was really lovely and tender and looked more like a Sunday lunch dish than anything traditionally 'curried'. My main was the pork belly which would be another great alternative to a Sunday lunch and I ordered some green beans on the side which were so good – cooked with bacon, adding another level of pork to my main!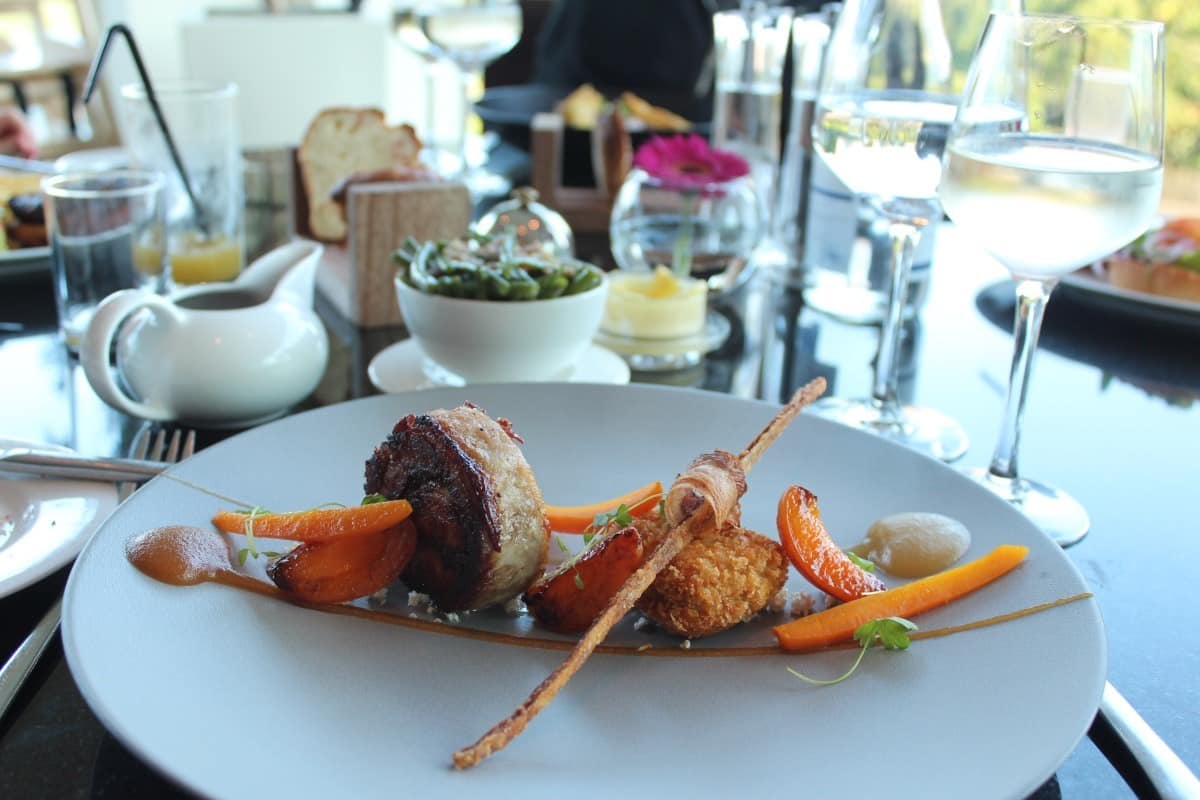 Lastly, we had the lemon tart and a salted caramel chocolate dessert with was so rich and full of flavour. The lemon tart was light and juicy. It was such a lovely dessert and a great end to our meal.
We were impressed that the three courses cost £25 a head as they seemed like the sort of dishes you would have in a really expensive fine dining restaurant yet, The Grill has made fine dining affordable and perfect for business or a family meal. It really was the perfect start to our holiday.
And what about breakfast?
We slept so well and in the morning we woke early to pack and have breakfast – where there was a great choice of cooked and continental options available. There were so many vegetarian options, eggs cooked however you want them and even things like porridge. It was the perfect start to a long day.
How did the Park and Fly Gatwick Airport service work?
The Arora Gatwick International Hotel offer airport transfers as part of their Park and Fly packages. This is a transfer on an eight seat minibus driven by Roland – a really lovely and memorable member of Arora staff. The transfer takes just fifteen minutes and then we were dropped at departures, ready for our holiday.
When we arrived back in the UK after our holiday we just rang the Arora hotel when we landed, before going to collect our baggage, and they organised a return transfer for us which was waiting once we'd collected our cases. The return trip took just another fifteen minutes and it was completely seamless.
Making use of the Arora Park and Fly Gatwick airport package took so much stress out of our holiday planning and made life so much easier when we got back to the airport too. With two young children we wanted our holiday to be as simple and stress free as possible and the Arora hotel gave us the perfect start to our holiday and took so much of the thought away too – it couldn't have been a better experience.