Every so often I sit at my desk at home, reading other people's blogs, seeing their videos in my social media feeds and it hits me. How amazing it is to not only work from home but be one of so many people carving out a career for themselves from literally nothing.
I didn't get an education past my GCSEs, I don't have a degree and I didn't work in marketing or PR. Blogging was something that I literally stumbled upon and I built this blog up from nothing to what it is today. I didn't do it with an expensive education or a big investment – I did it with hard work and an urge to succeed.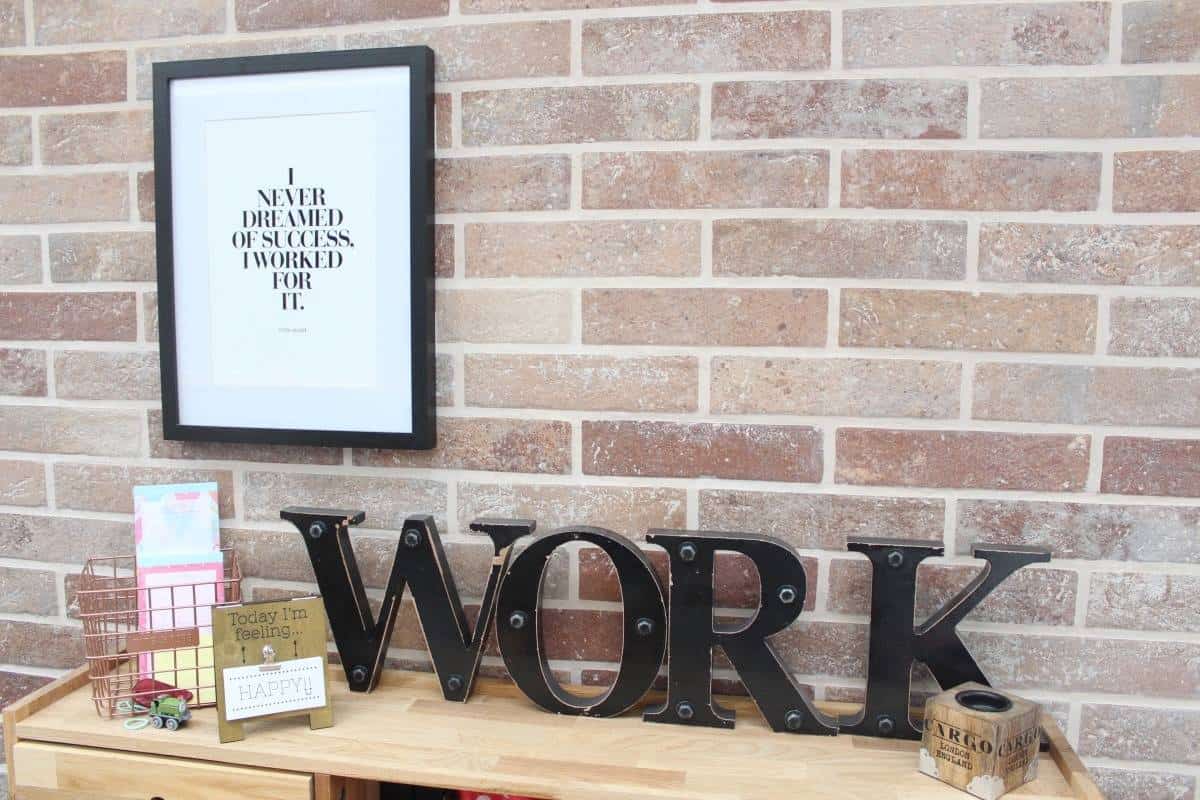 But I am not the only person to make a career like this. Each day in my blog life I am surrounded by incredible, inspirational people who earn a living through their own skills, ones they have often learnt as they have gone along. There are so many amazing bloggers, ones that do video too and ones who have branched out even more than just blogs and vlogs.
I know bloggers who have written books – novels or books about blogging. I know bloggers who have appeared in national advertising campaigns both online and off – bloggers who have been on billboards, in images on the back of buses and on posters in shopping centres across the country. There are bloggers who are paid to speak about blogging, the things they excel at or the experiences they have been through. There are bloggers who write for magazines, newspapers and huge online spaces. There are bloggers doing literally everything – and I can't help but be amazed by it.
Yes, some bloggers have backgrounds in this sort of thing. They have a degree in marketing or used to be an editor of a broadsheet newspaper. But the majority don't have formal qualifications, are self taught and have created a life for themselves both online and off just by starting a blog and going for it.
I look back at my childhood and whenever someone asked me what I wanted to be I would say a vet, a wildlife photographer or a criminal psychologist. When I couldn't continue my education and was working in retail, earning minimum wage and just about getting by I thought that was it. I didn't think I had the skills or qualifications to do anything else. I just about ticked enough boxes to get a job at a bank – and the rest was history. I thought I would be there forever, and after 14 years it really had felt like I had been there forever.
But, then blogging became my career. Someone with no formal qualifications who, on paper, should really still be working in my old job, but instead has carved this career for themselves and made a huge jump into a world that not only suited me so well but fits around the children and pays enough for us to get by without worrying too much.
But I'm not the only one. There are so many people like me – or people who have blogging, and other associated income streams, as a second job, subsidising their income and giving them 'pocket money' but keeping the security of a day job to make sure their bills are paid each month.
There's a whole new wave of entrepreneurial people who start their own business and form a new career at any point in their life. People start Instagram accounts that turn into the next big thing, they start chatting in daily YouTube videos and suddenly they're a hit with teenagers everywhere or they start drawing pictures and posting them on Facebook and suddenly they have book deals and their brand is a household name.
I am so proud of this community that I am part of and I cannot help but be inspired by the amazing men and women who I walk this same path with. We are all individual, doing our own thing with our own social media and our own blogs but we are a collective too. We learn from each other, support each other and lay a path for others to follow.
So many new blogs are starting every day and I love how there is space for everyone in this new world of digital influencers. More and more people are taking their careers online and it really is the future. It just goes to show that anyone really can carve a career for themselves now, regardless of their background, upbringing or education – and I love watching them do it.