Disclosure: We were sent the featured products for the purpose of this post however all opinions are my own.
Just before Christmas we were sent a wonderful hamper of goodies from Baking Mad to inspire us to get in the kitchen and bake. Because of the Christmas build up it took me until just after Christmas to actually start baking but LP helped and we had a great time!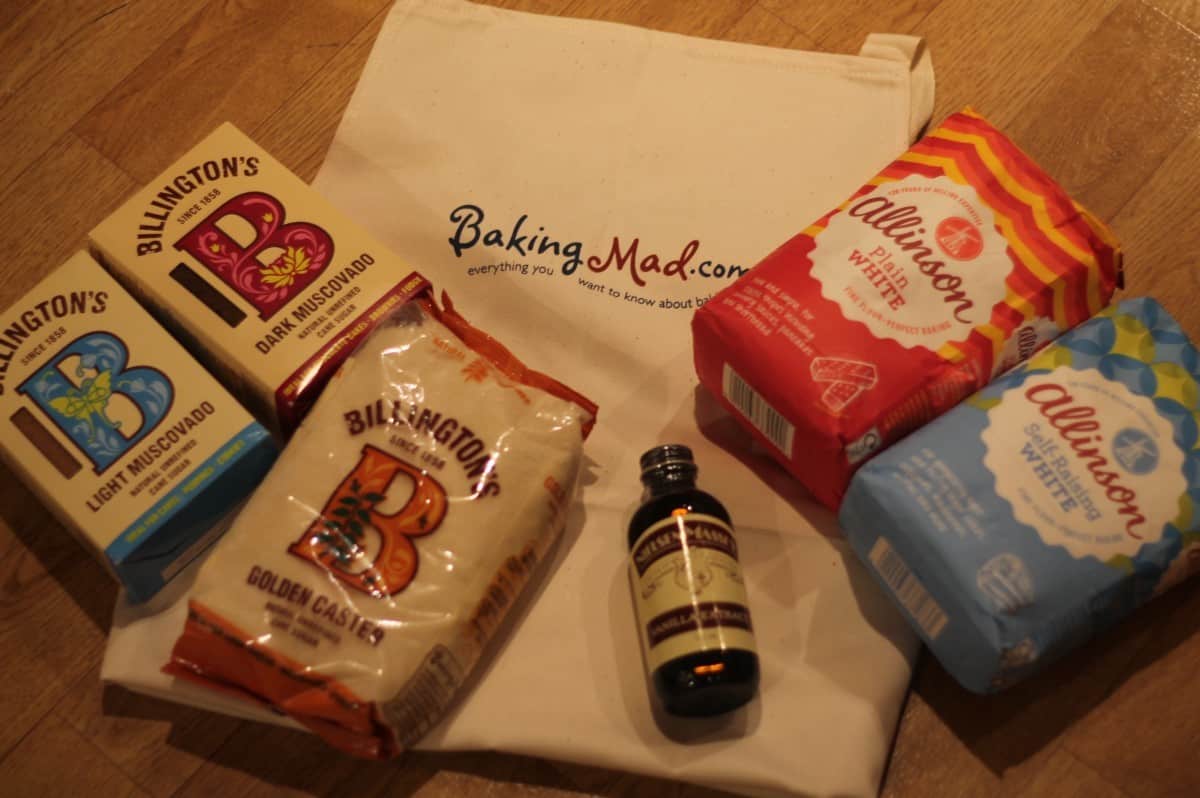 Baking Mad has a huge selection of recipes that are great for any occasion and so many different versions of the same recipe too so you can find a classic with a twist or even something completely different. I used the Baking Mad website to give me lots of Christmas baking ideas to create some some of their Mince Pies with sweet shortcrust pastry which turned out fantastically!
How do you make Sponge Topped Mince Pies?
At the same time though I took the opportunity to make something that I have wanted to try for a while – Sponge Topped Mince Pies. For these you can either make the pastry and mincemeat yourself or you can cheat for an easy treat and use ready made pastry and mincemeat, making the sponge topping yourself. Here's a simple recipe if you want the easier, cheating version but if you want to create the pastry and mincemeat yourself take a look at the Baking Mad Mince Pie recipe and just add the sponge top below! You can also make them into frangipane mince pies with a frangipane topping for a bit of variety by using almond extract, ground almonds or flaked almonds and topping with icing sugar.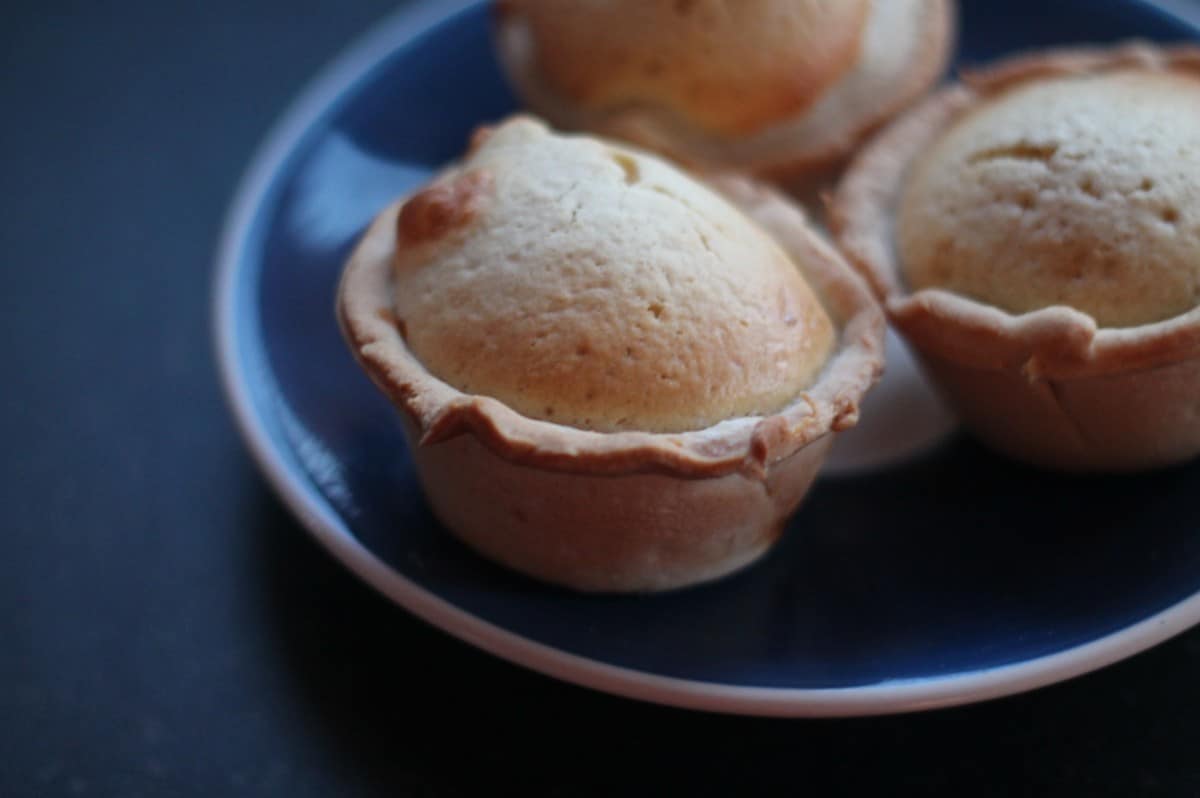 So here's our Sponge Topped Mince Pies Recipe that I guarantee the whole family will love – but maybe not quite as much as Costco mince pies:
Ingredients
Ready made shortcrust pastry block
Mincemeat
100 g self raising flour
35 g margarine or butter
35 g sugar
1 egg
60 ml milk
Instructions
Preheat the oven to 200C/400F/Gas 6
Roll out the pastry and cut circles big enough to line a deep muffin tray
Fill each pastry case two thirds full with mincemeat
Rub together the flour and margarine to create breadcrumbs and mix in the sugar, egg and milk
Top each pastry case with cake mixture and cook in the oven for 15-20 minutes or until well risen and golden brown.
If you'd like to print or pin the Sponge Topped Mince Pies Recipe for later you can do so below. Enjoy!
Sponge Topped Mince Pies
These are a great alternative to traditional mince pies and the cakey top really adds more depth to the bake and a completely different foodie experience.
Ingredients
Ready made shortcrust pastry

Mincemeat

100

g

self raising flour

35

g

margarine

35

g

sugar

1

egg

60

ml

milk
Instructions
Preheat the oven to 200C/400F/Gas 6

Roll out the pastry and cut circles big enough to line a deep muffin tray

Fill each pastry case two thirds full with mincemeat

Rub together the flour and margarine to create breadcrumbs and mix in the sugar, egg and milk

Top each pastry case with cake mixture and cook in the oven for 15-20 minutes or until well risen and browned