This may be the nicest cake I have ever baked. I don't know whether it's because I bothered to ice it and make it look pretty or that the sponge was so moist and full of flavour – it couldn't have been nicer. This was based on a recipe for ginger cake but any regular readers know I really don't need any more ginger in my life so I went for orange instead. Here's our recipe for this lovely Frosted Orange Cake.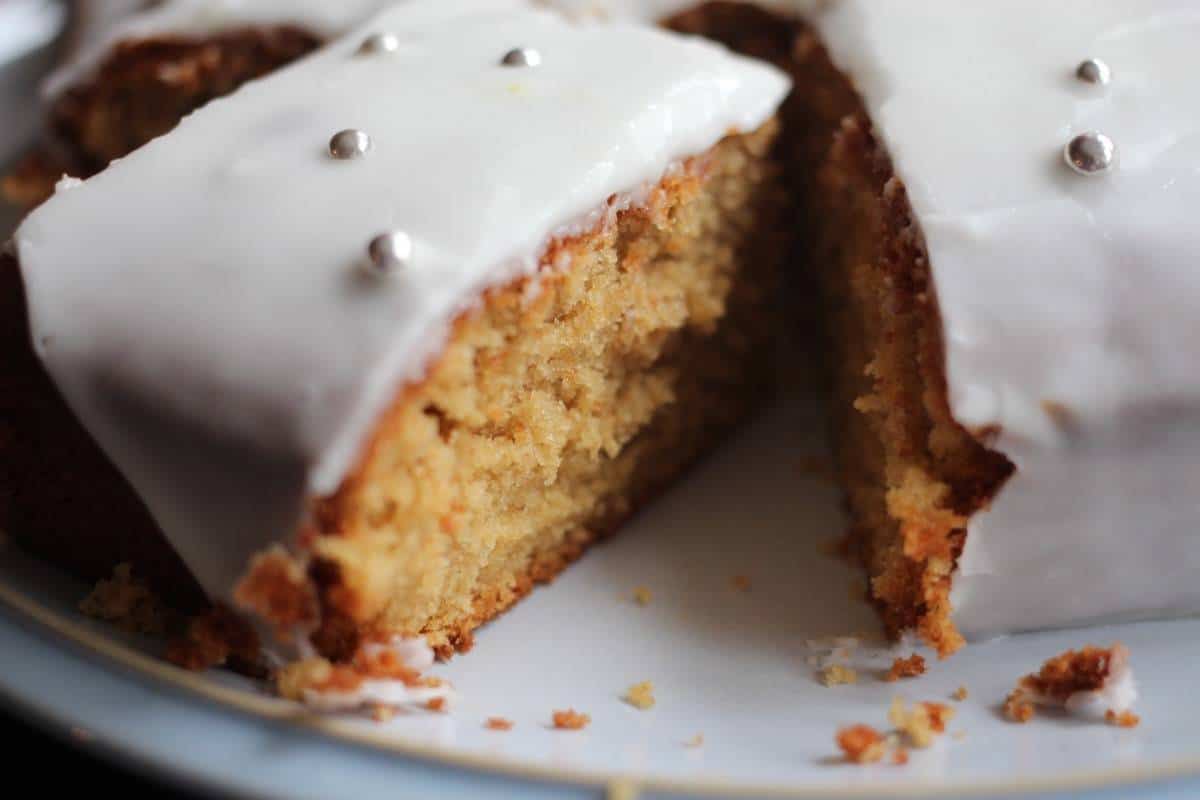 Frosted Orange Cake
Ingredients
175g margarine
175g caster sugar
3 eggs
1 tbsp black treacle
1 tbsp orange essence
225g self raising flour
1 tsp mixed spice
20g ground almonds
2 tbsp milk
silver balls to decorate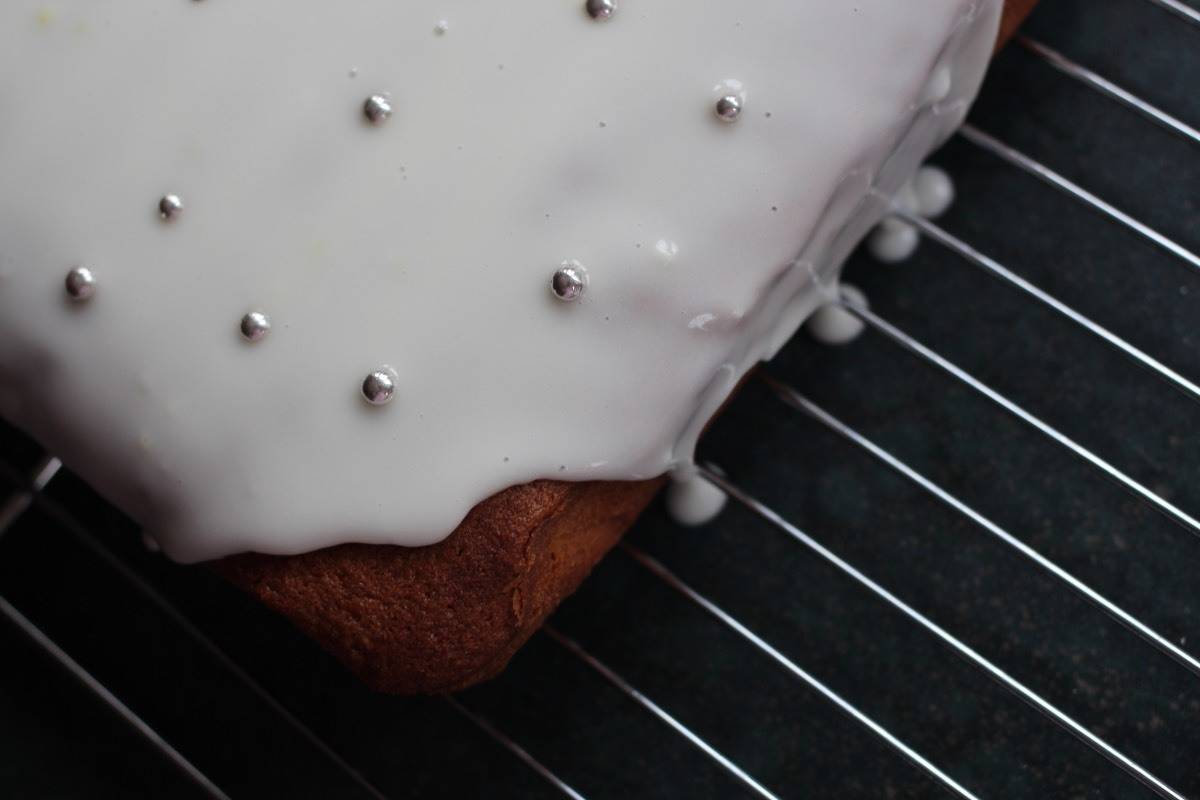 icing
225g icing sugar
1tsp orange essence
Recipe
Preheat the oven 160C/325F/Gas Mark 3 and line a square baking tin with baking paper.
Mix the eggs, treacle and orange essence in a jug and sift the flour into a bowl
Cream the margarine and sugar in a bowl before alternating adding a bit of the egg mixture and a bit of the flour until you have one cake mix.
Add the almonds and milk and mix until combined.
Spoon the mix into the cake tin and bake for 50 minutes until nicely risen and browned. Leave to cool completely.
Make the icing by adding the orange essence to the icing sugar and gradually adding a little water until you get a nice thick icing. Pour over the cake and add silver balls.