*This is a collaborative post
It's no secret that I love Christmas and for me one of the big parts of Christmas is the food. It's the one time of year you can eat all day without anyone questioning it. Plus, you can have all your favourite things on one very full dinner plate! When Waitrose got in contact to share with me some food traditions from around the world I started to think of what food traditions we have in our house. We start buying mince pies as soon as they appear in the shops and in the run up to Christmas we buy everything that's on offer – a big box of chocolates, nibbles and the obligatory Chocolate Orange. But when it comes to Christmas it just wouldn't be the same without turkey and all the trimmings. In our house that means roast potatoes and parsnips, lots of different steamed veg, sprouts, red cabbage, stuffing, yorkshire puddings, really thick gravy and not forgetting the pigs in blankets.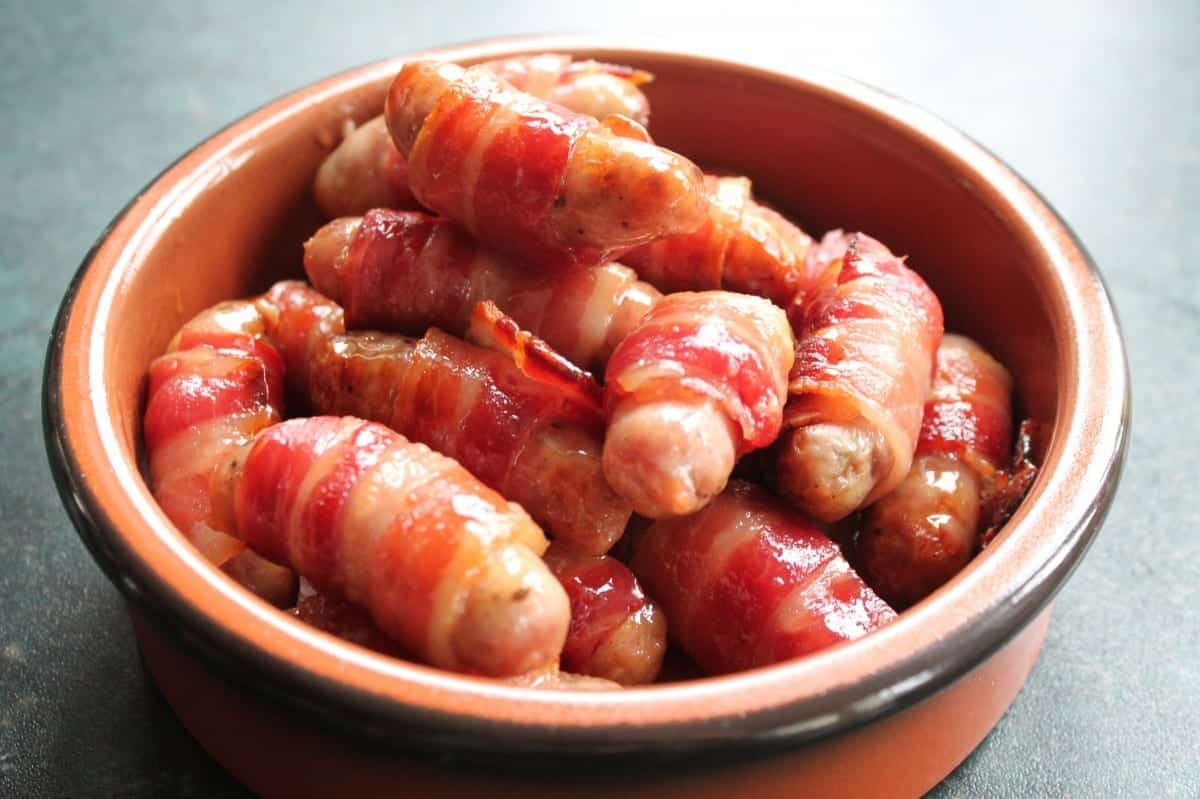 For me, the one thing we save just for Christmas is pigs in blankets. We don't have them any other time of the year and it makes having them at Christmas just that little bit more special. 
Here's our Maple Glazed Pigs in Blankets Recipe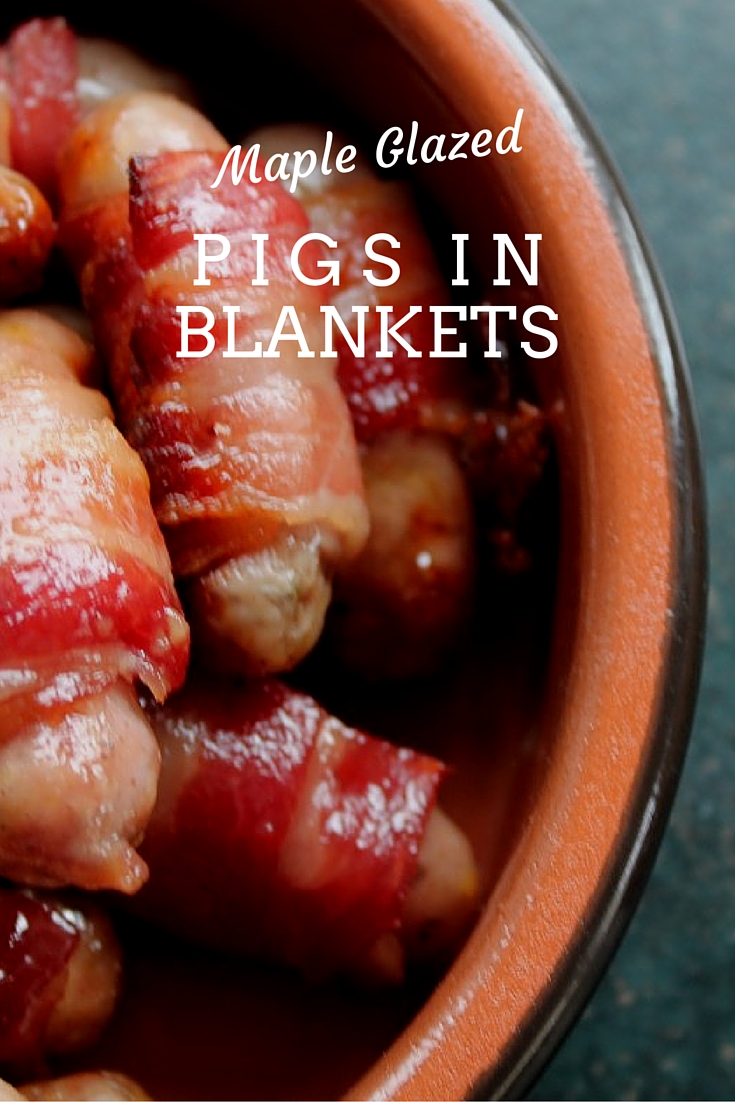 Ingredients
9 Smoked Streaky Bacon Rashers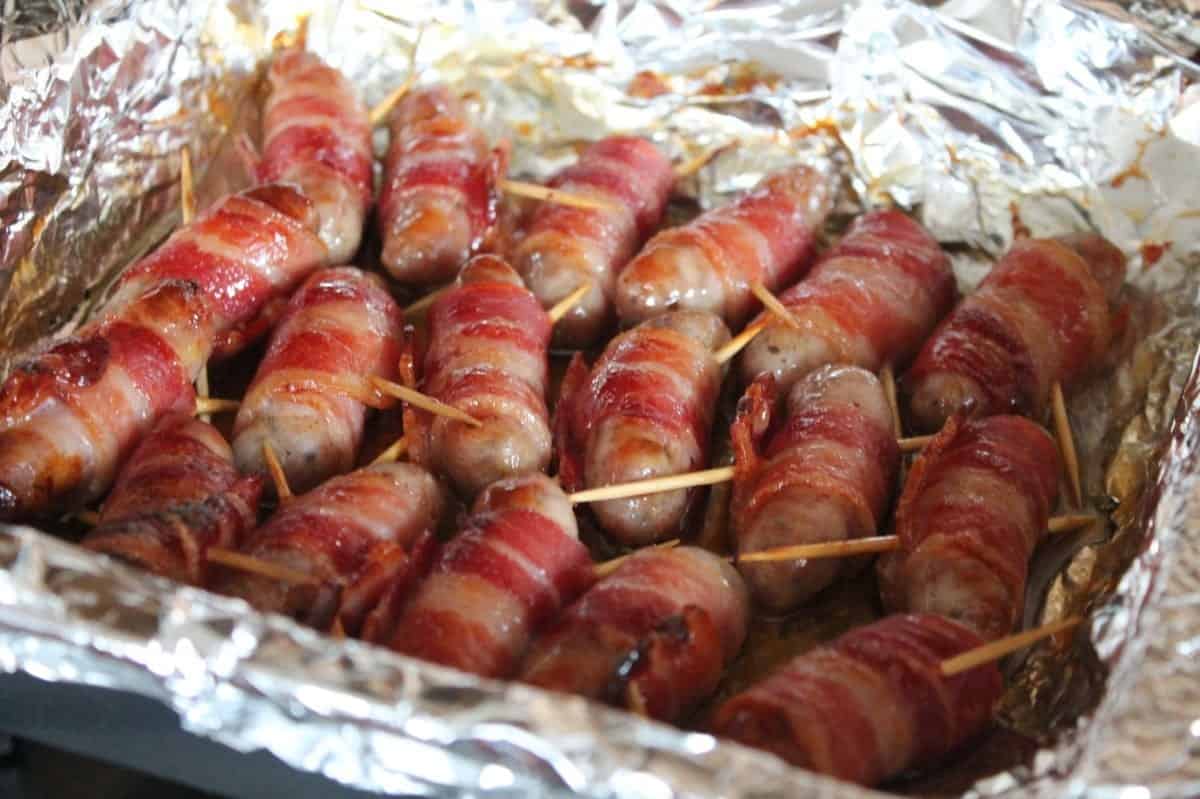 Recipe
Preheat the oven to 180C and line an oven dish with foil
Cut each rasher of streaky bacon in half and wrap around a sausage, securing with a cocktail stick. Repeat, placing them in the oven dish.
Bake the pigs in blankets for 20 minutes before pouring away the excess fat from the dish. Drizzle the sausages with the maple syrup and place back in the oven for another 15-20 minutes until the sausages are nicely browned.
Remove the sausages from the dish, giving them one last coat in the maple syrup.
So that is our Christmas tradition. They will be served on Christmas day alongside the honey roast parsnips and eaten surrounded by family. For me Christmas dinner is my favourite meal of the year.
*This is a collaborative post