*This is a paid post
As a family we love getting in the kitchen, cooking and baking together. It's something we do often to teach the children new skills, pass some time and create something nice to enjoy afterwards. We are always looking for new things to bake with the children and we recently discovered the new Maple from Canada UK Kitchen Adventures workbooks.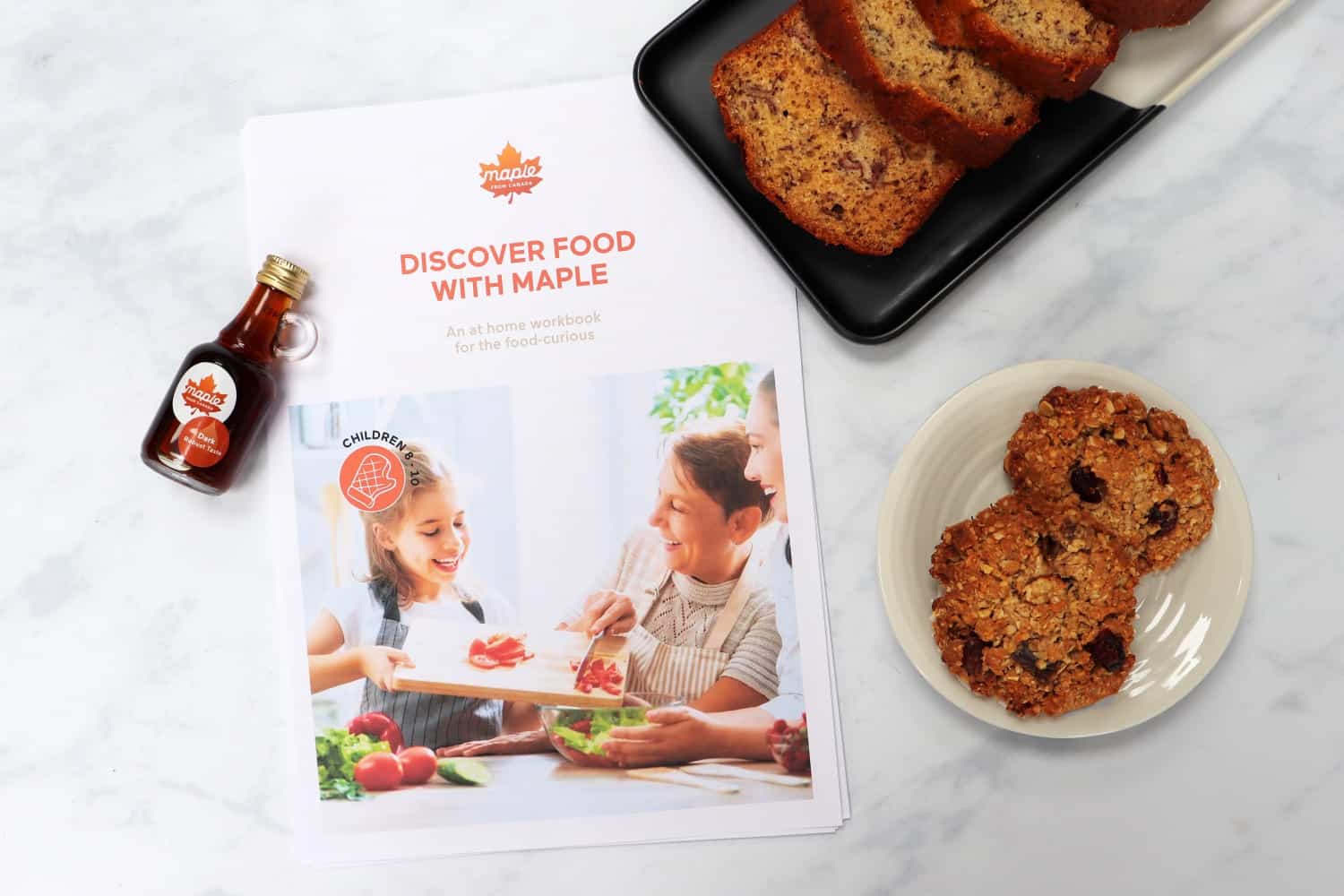 There are five different workbooks to cover all ages of children – from the under fives through to teenagers – and each one features two recipes, a food-themed task and other fun and educational activities to try at home.
LP and Little Man love an activity book or anything that inspires them to get involved and create something. Little Man worked through the 5-7 workbook whilst LP did the 8-10 workbook, learning more about maple syrup and where other ingredients come from whilst colouring in and talking about all the recipes we could make.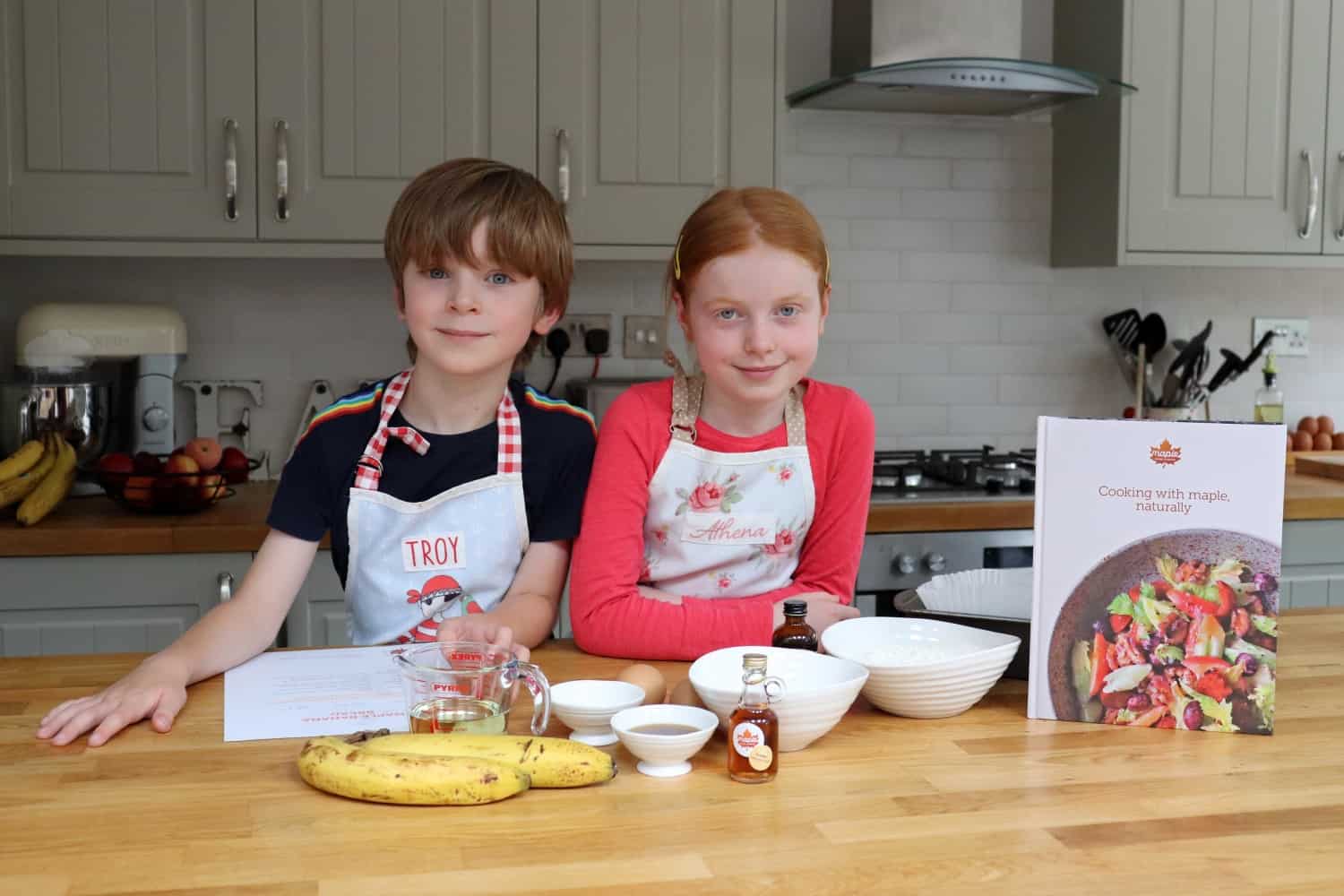 When it was time to get in the kitchen and start baking LP and Little Man couldn't wait. They helped to weigh out ingredients, taking it in turns to find things in the cupboards and add them to the mixing bowl.
LP and Little Man are such a team and the loved baking together. We made Maple Banana Bread from one of their workbooks and they followed the recipe so well. Banana bread is something that we bake often but the added maple flavour was wonderful and really showed me, as well as the children, what a versatile product maple syrup is.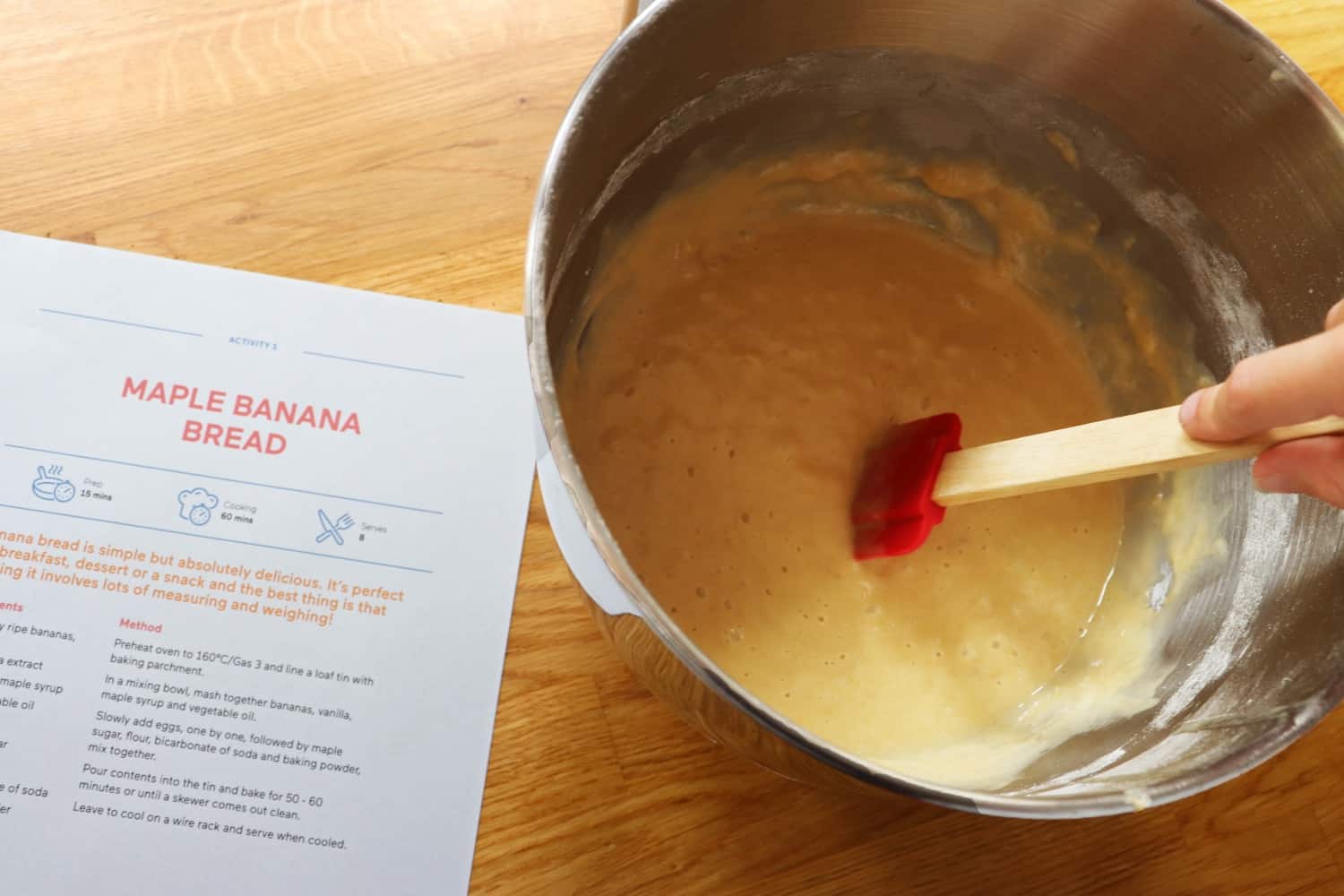 Maple syrup is a 100% natural sweetener with such a high-quality taste. Made from the sap of maple trees, boiled to make pure maple syrup, it takes 40 litres of sap to make just one litre of pure Canadian maple syrup. It's a natural source of energy and has four different grades – golden with a delicate taste, amber with a rich taste, dark with a more robust taste and very dark with a strong taste.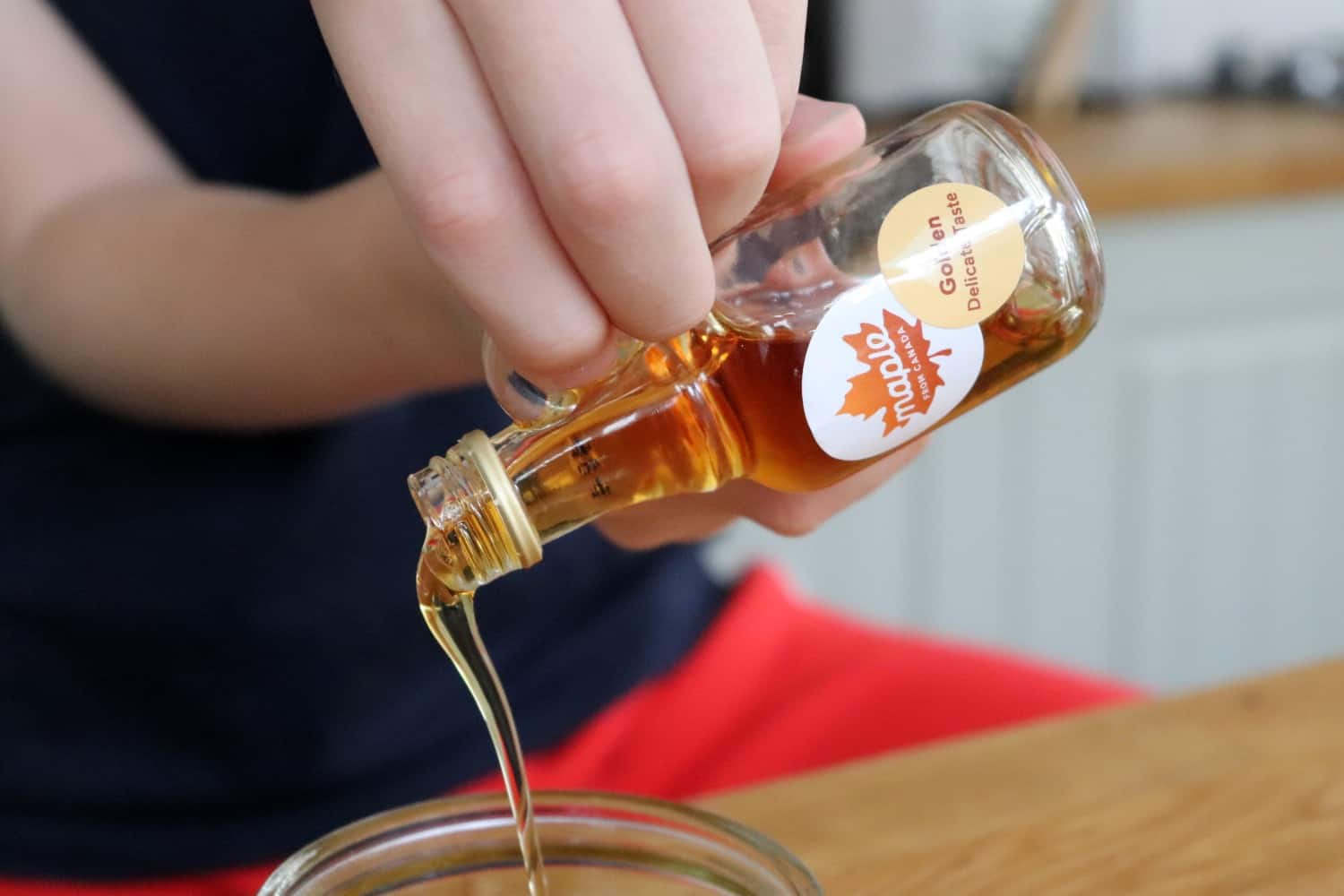 For our recipes we used golden maple syrup and it worked beautifully in the recipes. Our maple banana bread turned out beautifully and the children were so pleased with what they created. So we carried on and made something else too!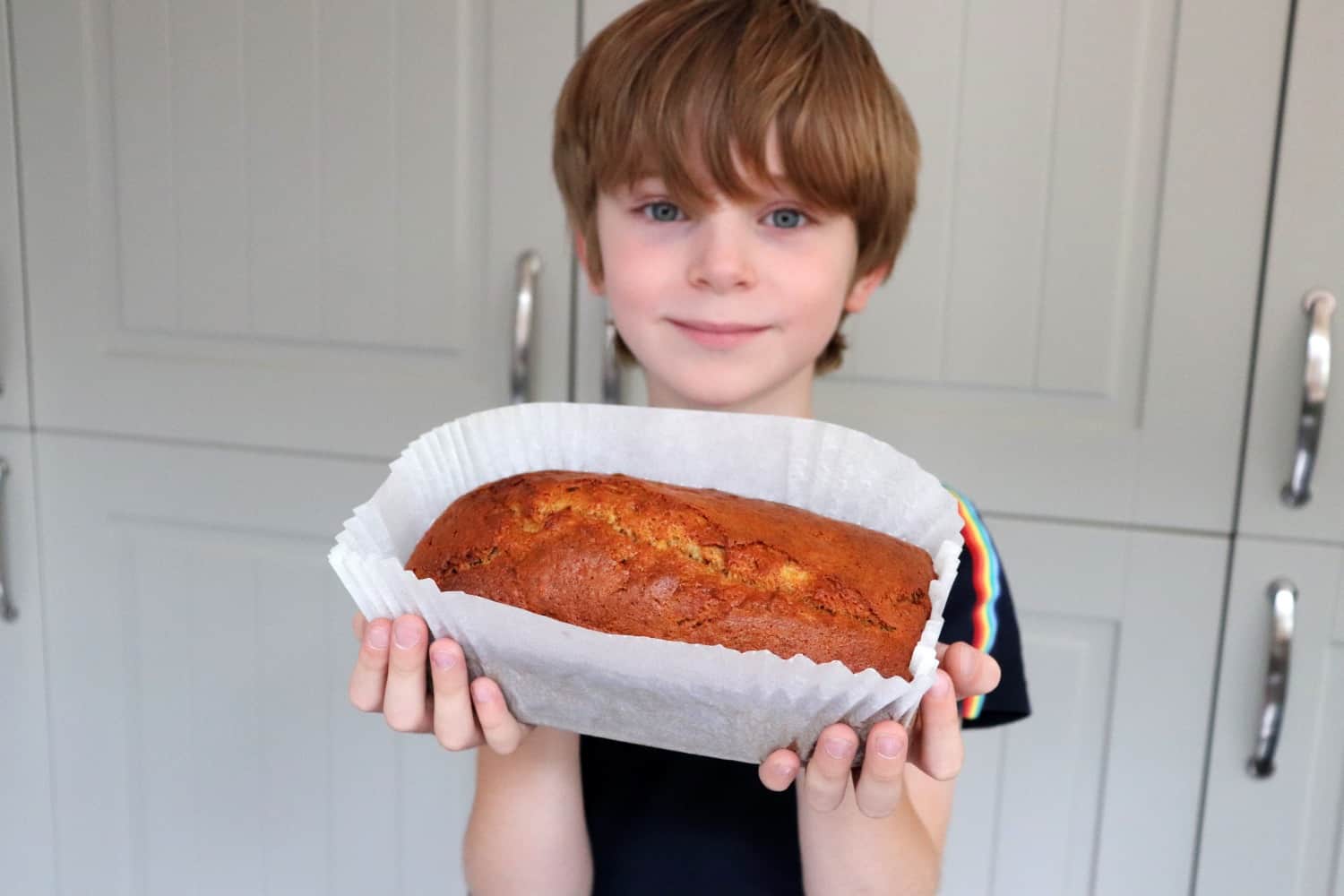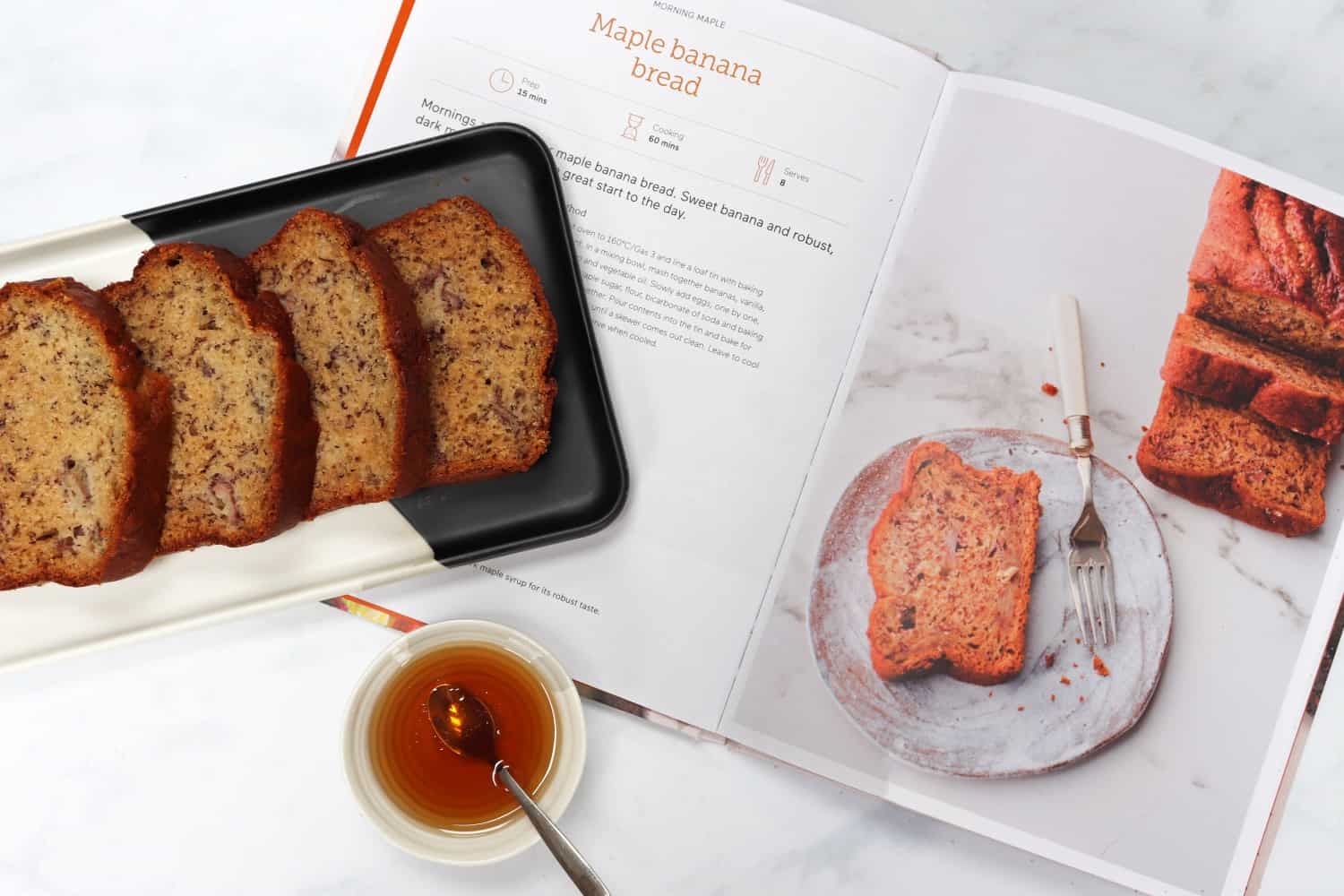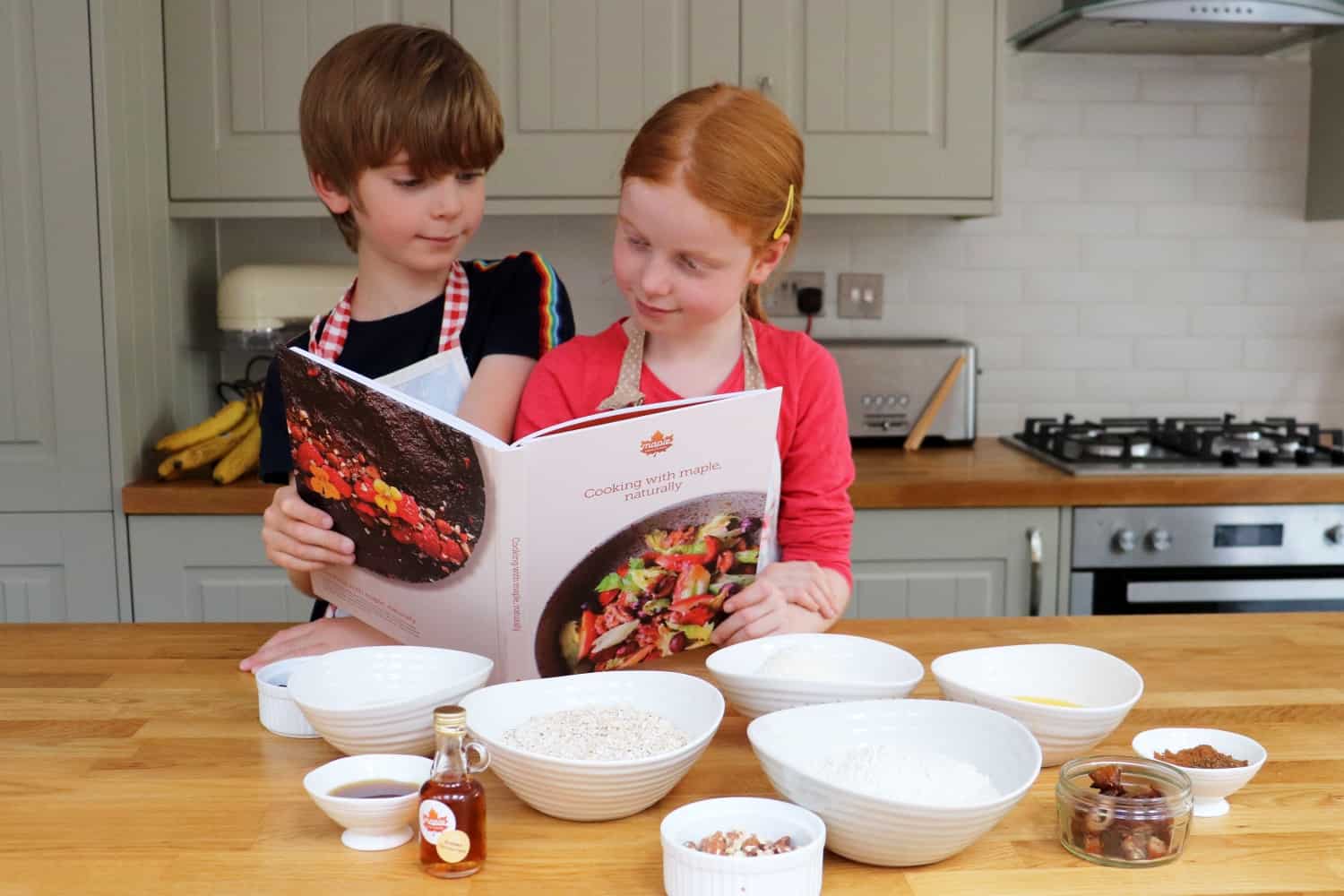 The children chose Moreish Maple Breakfast Cookies from the Maple from Canada UK cookbook – and the recipe is also online here. As soon as they started getting the ingredients ready we realised that the cookies would be more like a flapjack – oaty and full of dried fruit and nuts.
The breakfast cookies were so different to anything the children had baked before and taught them a lot of new skills – chopping up almonds and dates, melting butter and using all their might to stir the mix together at the end!
The cookies turned out so well and are definitely a good bake to have for breakfast. The children love them and they're so good to grab and eat when you're short of time too.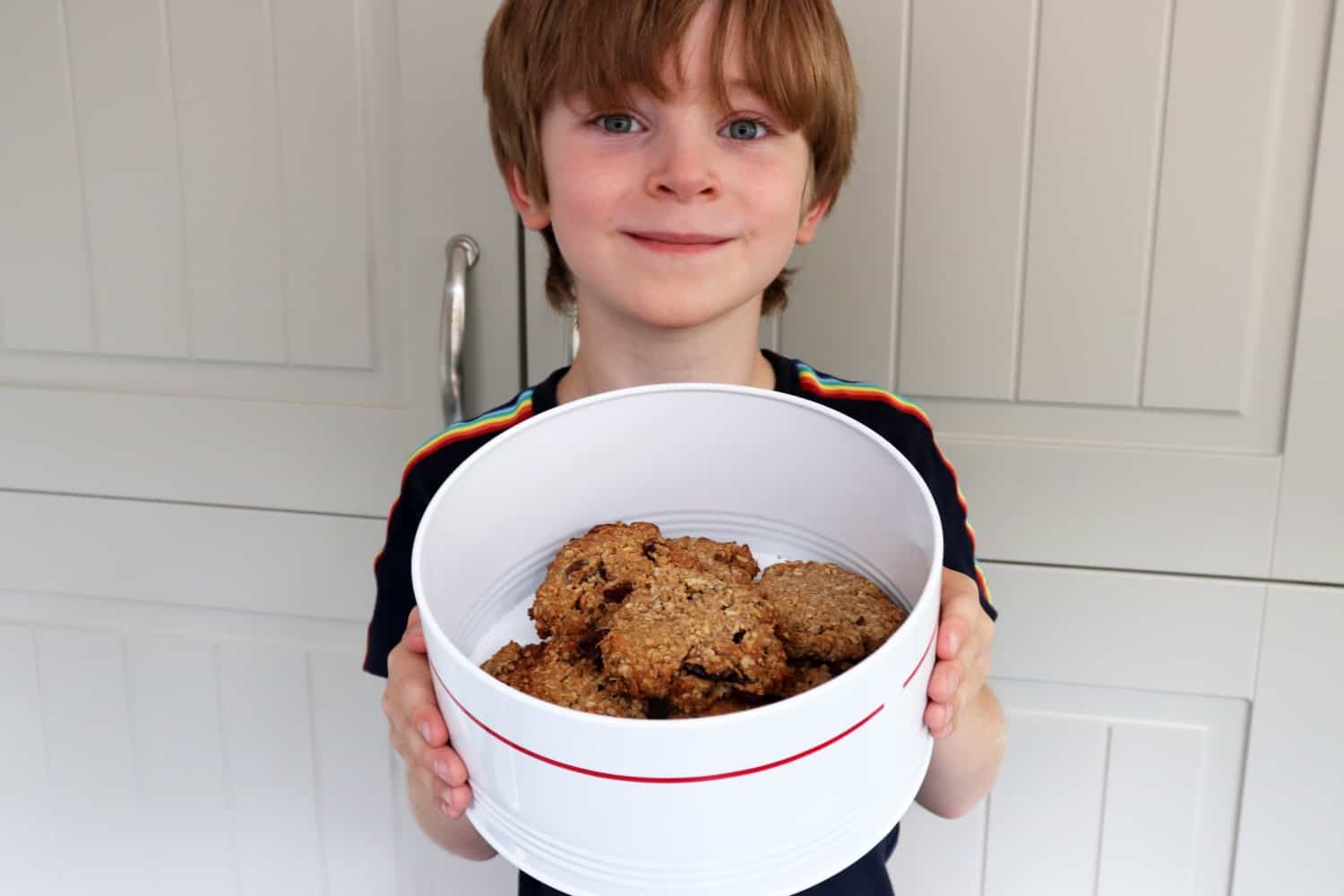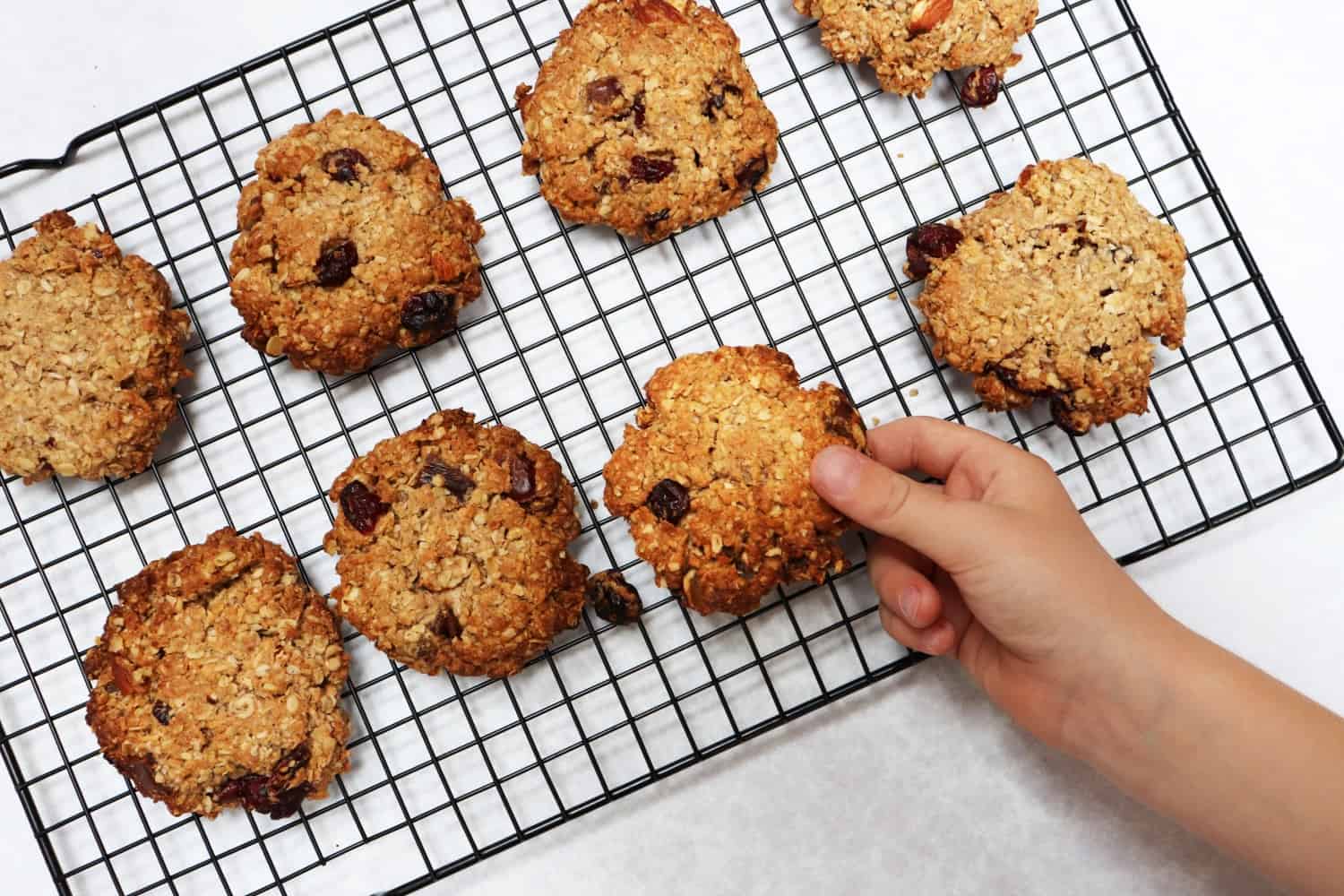 LP and Little Man loved completing their workbooks and having their own kitchen adventure. It's taught them so much about maple syrup – something they'd only ever had on pancakes previously – and gave them so much more independence in the kitchen too.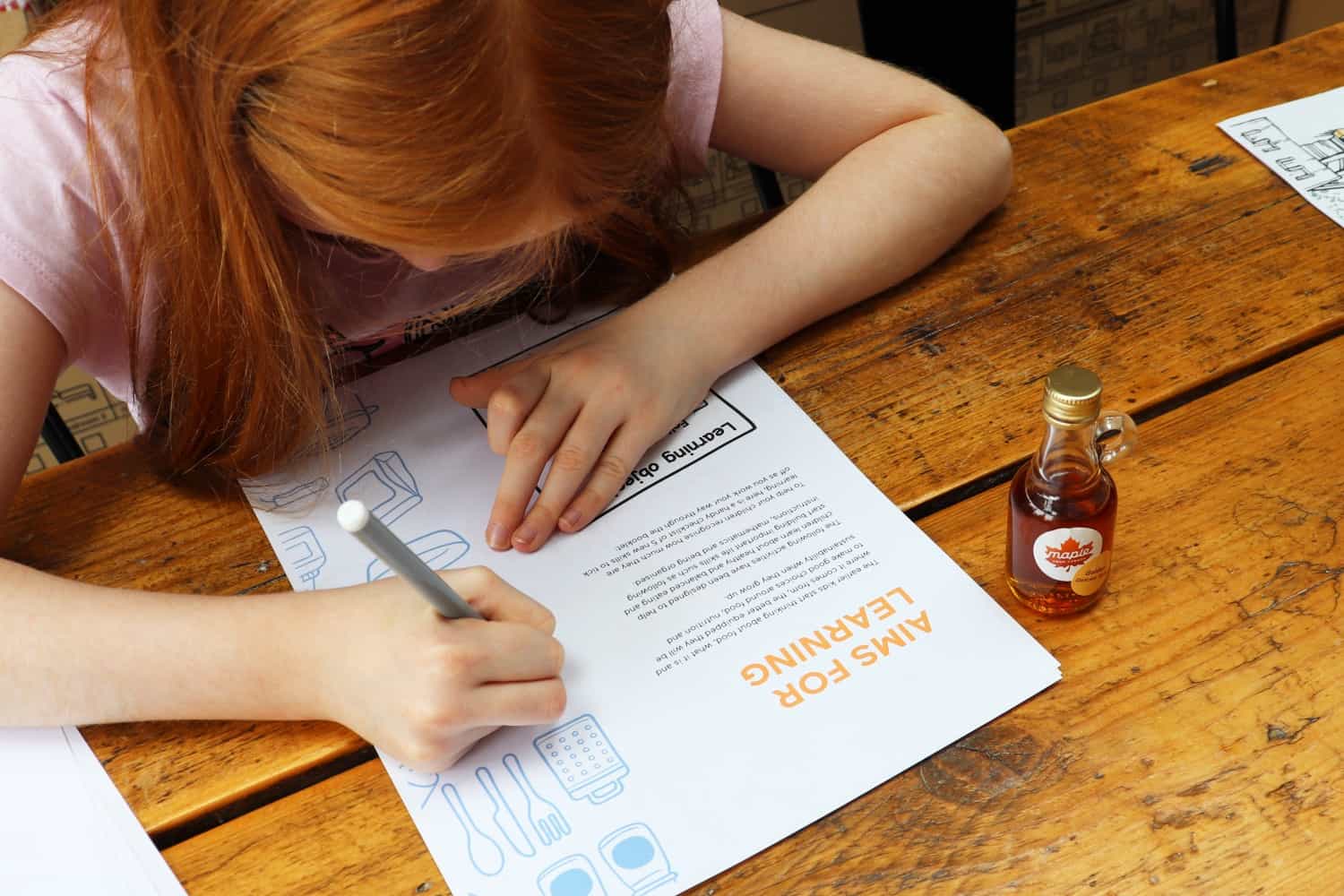 The Maple from Canada UK workbooks would be great if you're looking for something to keep the children entertained whilst they're off school or over the summer holidays. They're completely free and can be downloaded here – whilst you're there make sure you check out the rest of the recipes Maple from Canada UK has online too!