*This is a paid post
This post contains affiliate links and I may receive commission if you visit a link and buy something. Purchasing via an affiliate link doesn't cost you any extra, and I only recommend products and services I trust.
Space is one of our children's favourite things and I'm sure they're not alone. Space is something so many children love and so we often look for space themed gifts when buying for our children or their friends for Christmas, birthdays or any other occasion through the year. It's often hard to think of gifts that aren't just the typical mainstream toys so I thought it might be nice to put together a few ideas to help you find the perfect space gifts for the children in your life.
Why should you get space gifts for kids?
Whether you know a child loves space or not, space and astronaut gifts are a great choice for kids. They're educational, fun and always completely gender neutral. There's nothing pink or blue about space – all educational space toys are perfect for everyone and are sure to be a gift that is loved and appreciated.
Gift ideas for kids who love space
Construction Toys
Playmobil, Geomag and Lego are always popular gifts and there are sets that suit a wide range of ages. From the Playmobil Mars Research Shuttle to the Lego City Space sets, the Lego Saturn V Nasa Space Shuttle or the International Space Station. Whatever age and ability, Playmobil and Lego have something space themed that children can build and then enjoy.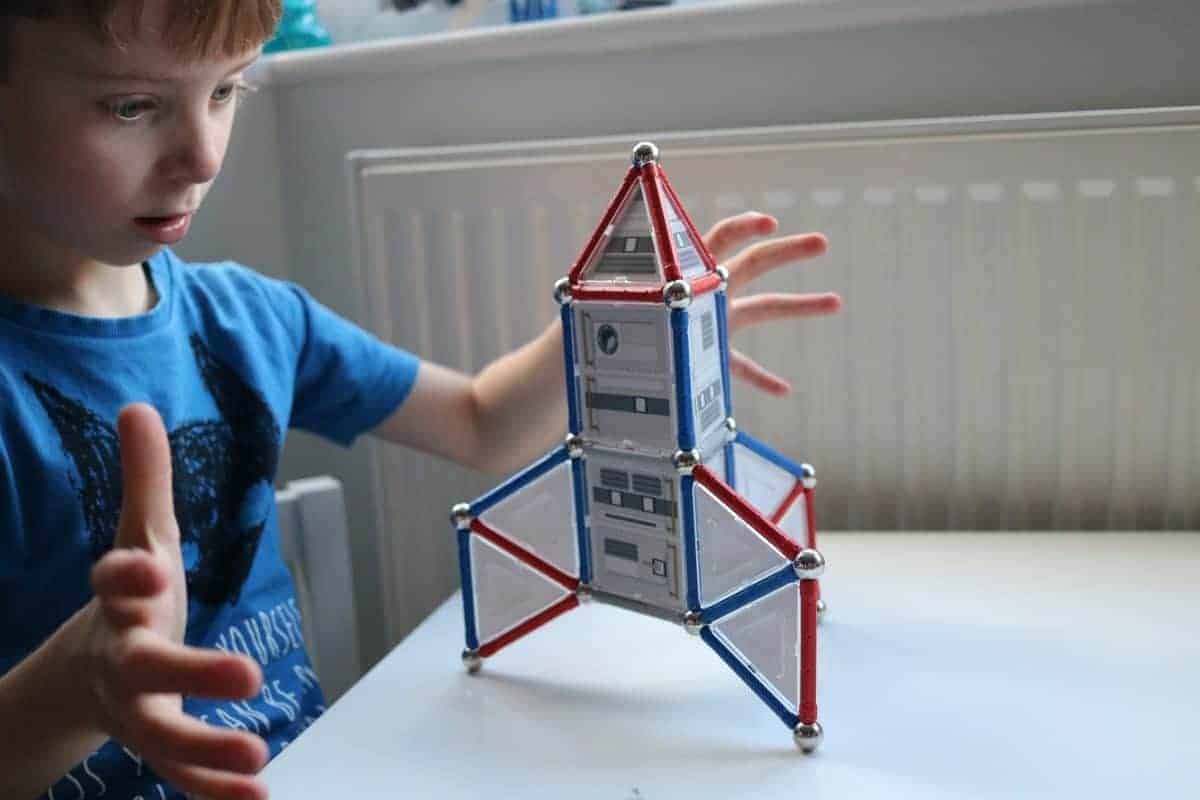 Star Wars Gifts
Many space lovers automatically love Star Wars and so any Star Wars themed gifts would be a great choice. From cuddly toys, to Lego sets, die cast figures to books. There is something Star Wars themed that is suitable for every age.
Nasa Gifts
Just like Star Wars, anything Nasa themed would be a great gift for any space loving child. There are so many Nasa gifts for kids, from lunch boxes and drinks bottles to trainers, NASA toys and even tableware. You can guarantee that if it says Nasa on it, space fans will love it!
A Projector
There's nothing our children love more than a space light show as they're falling to sleep. We have had so many projectors, projector torches and other astronomy toys over the years and the children always love them as they make fantastic night lights. There's something so magical about seeing the whole solar system lit up on your bedroom wall at night.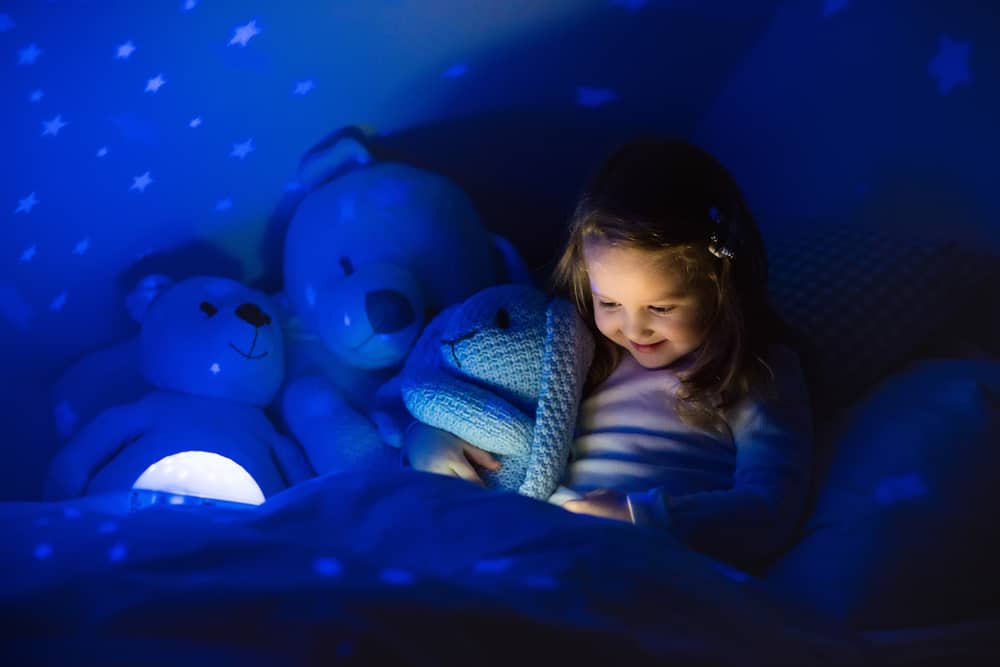 A Jigsaw
We love jigsaws and there's always a size perfect for any child's age. From 3D solar system puzzles to images of space or rockets and even educational puzzles. There are options that all children will love – and if you get a big 500 piece or 1000 puzzle it may give older children a nice challenge too! If you're buying for little ones, you can get fantastic chunky wooden puzzles too.
Ceiling Stars
Glow in the dark ceiling stars are a great, affordable gift that any child will love. They create a lovely night sky effect on a child's ceiling, something beautiful to focus on as they fall asleep.
Models
Models of space are a great gift. Whether it's a model solar system to decorate a nursery with or a model rocket to sit on a teenager's bedroom side, they make a great gift for any age and they're something really nice to collect too.
Wall Art
As well as models, wall art can make great gifts. From space wall stickers to pictures, posters or canvases, they're a great addition to any child's bedroom and artwork always makes an especially good space gifts for teenagers when they're not as bothered by toys anymore.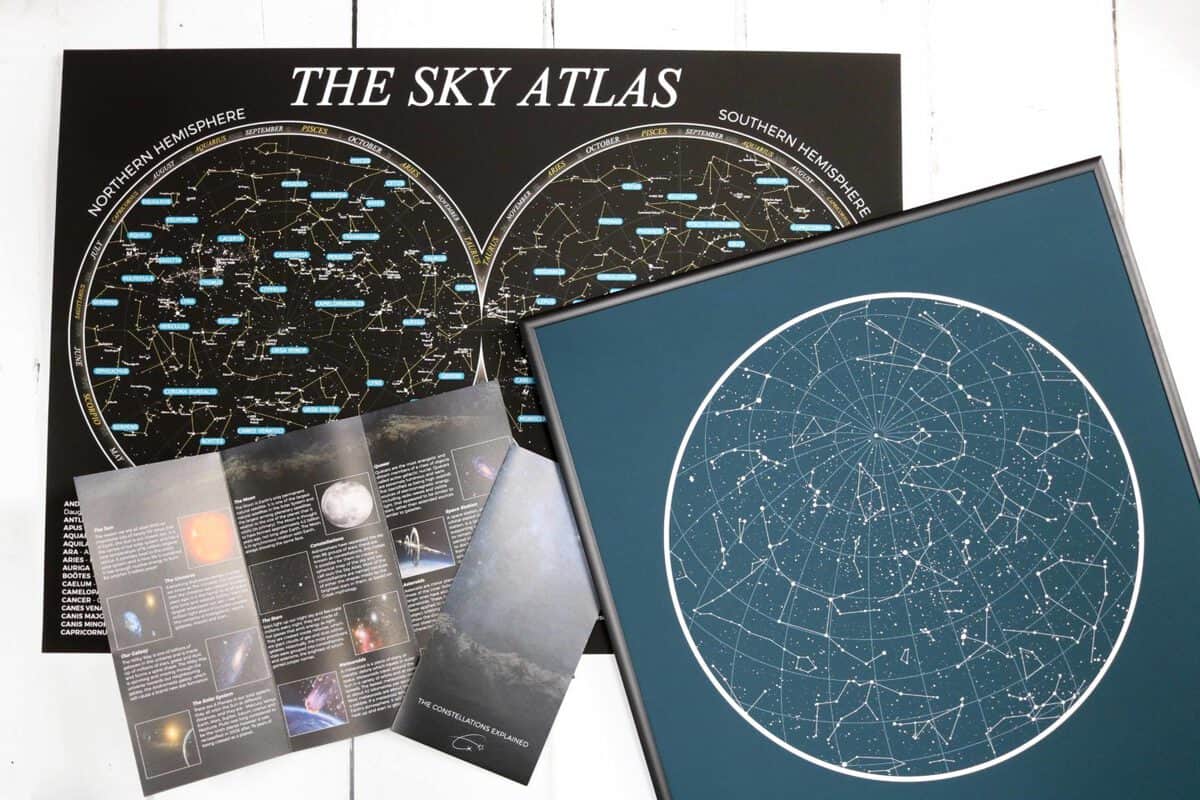 Craft Kits
Craft kits are great fun and give children something to keep and treasure afterwards plus, from experience, each kit includes everything a child needs to make an amazing creation. From making their own solar system to creating their own bouncy balls that look like planets, there's something that every space fan will love.
Science Kits
Just like craft kits, science kits include everything children need to do all sorts of experiments and there are some fantastic space ones available. From making a rocket launch or recreating solar powered space exploration vehicles to meteor dig kits and robot kits, science sets are some of our favourite educational toys and they make fantastic gifts.
Books
Space books are a timeless gifts that children can read and enjoy for years to come. Whether it's a book of space facts, a story book, a puzzle activity book or a space sticker book, space themed books are a great gift for anyone who loves all things space.
Fancy Dress
Every budding space explorer needs as astronaut costume and you will be their favourite person if you're the one to buy it for them! There's nothing quite like seeing a little space cadet doing a moon walk through the lounge on their birthday!
Tents
There are so many space den building kits and space rocket play tents available and they are the perfect gift for imaginative play – especially when a child has an astronaut costume to go with it too!
Clothing
From space socks to NASA hoodies and t-shirts, there are so many clothing space themed gifts for kids and most shops now include space designs across their childrenswear sections as they know how popular it is. Clothes can make great kids space gifts and are super practical too. Parents will always appreciate you buying their children gorgeous new clothes.
Bath Bombs
It may seem a little bit random but there are so many great space themed bath bombs available and I know most kids love nothing more than seeing their bath water change colour, get filled with glitter or have a surprise waiting for them at the bottom!
Something From Space
Any child would love something that has come straight from space. Whether it's a piece of moon rock or a pouch of astronaut food. Anything that makes them feel a little bit closer to space would make a great gift.
A Day Out
A day out is always a great gift where children can make memories rather than having something material to unwrap. The National Space Centre, The Royal Observatory, Winchester Science Centre and the Science Museum are all fantastic days out for space fans.
A Telescope
The best presents for kids who love space would be telescopes. They can explore the whole of outer space from the comfort of their home or garden. With telescopes at so many different price points, they make a great gift for any child or an investment for the whole family to enjoy together.
If children love looking at the stars and learning more about them then there are so many astronomy gifts for kids – from naming a star after them to star maps and apps to learn which constellation is which.
I hope these sort of gift guides are useful and its given you inspiration for the best space toys for kids, star themed gifts and more, perfect for any future space explorer! I've loved thinking of all these gift ideas and you can see so many more cool gifts for kids over on the Wicked Uncle website.