*This is a paid post
As a busy working parent, I love finding new recipes to try, quick and simple meals to cook and ways to cut down time in the kitchen whilst still providing wholesome, tasty dinners for the whole family.
I've recently discovered Simply Cook who are are a fantastic alternative to a traditional meal box. Simply Cook give you the ability to try new dishes at home, creating restaurant quality food without any stress.
What is Simply Cook?
Simply Cook are meal kits that transform your dinners at home. You pick four recipes from their great range online and they send you a really well thought out box of recipe cards along with the perfect amounts of blends, spices and pastes. Each recipe card includes a detachable shopping list for the other ingredients you need and off you go!
Simply Cook gives you everything you need to create a showstopper of a meal really easily. You can order boxes as often as you like and, unlike meal boxes, Simply Cook doesn't need to be used right away. You don't have to use the recipes that same week and can instead incorporate them into your meal plan over a few weeks if you wanted to.
What recipes are available on Simply Cook?
Simply Cook's recipes can be used for two or four people and they have over 100 recipes to choose from. These are so nice to browse on the website and are split into categories to help you choose. Top rated recipes, speedy suppers, family dinners or takeaway favourites for example.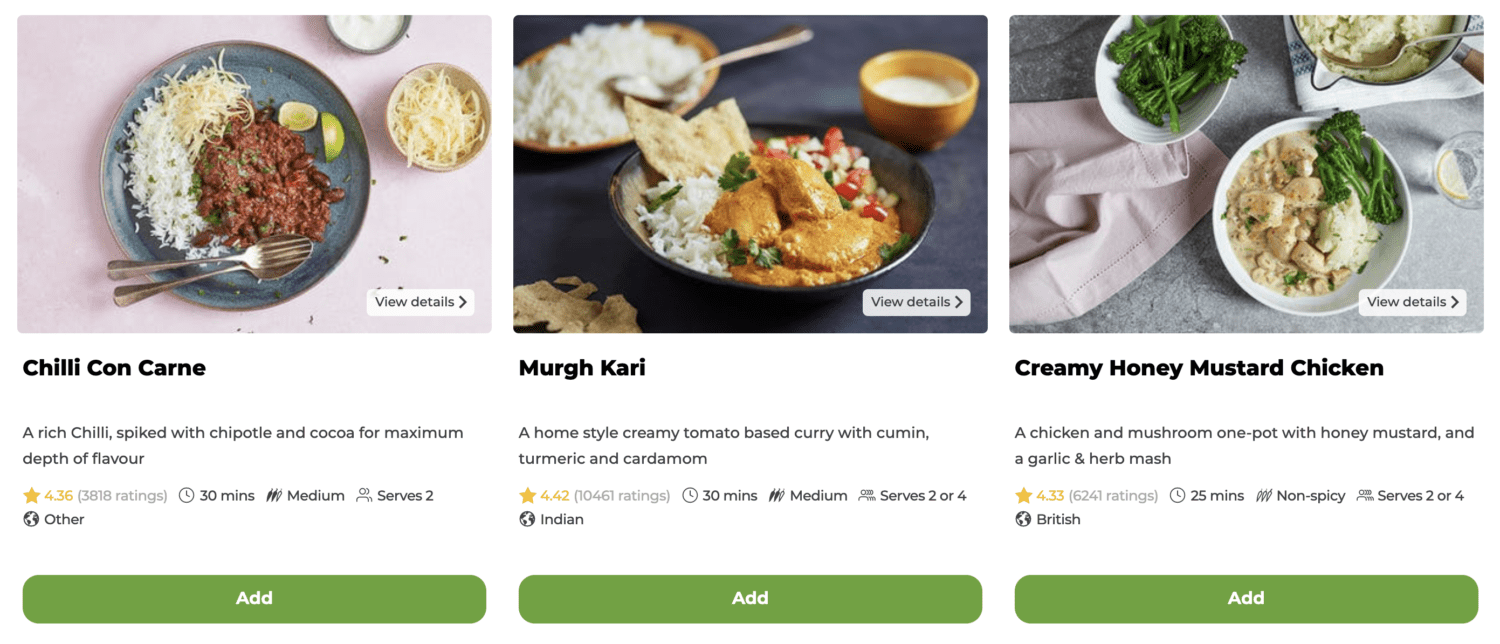 When browsing the recipes you can filter by the level of spiciness, any special dietary requirements or allergens, the main ingredients in the dish or any specific cuisine that takes your fancy. I was able to find so many family friendly options and also a lot of dinners that would be great for a couple enjoying a date night at home.
The Simply Cook box arrives really quickly, all in recyclable packaging and you can get cooking right away. One of the first meals we cooked was the Creamy Honey and Mustard Chicken, served with a herby mash and green vegetables.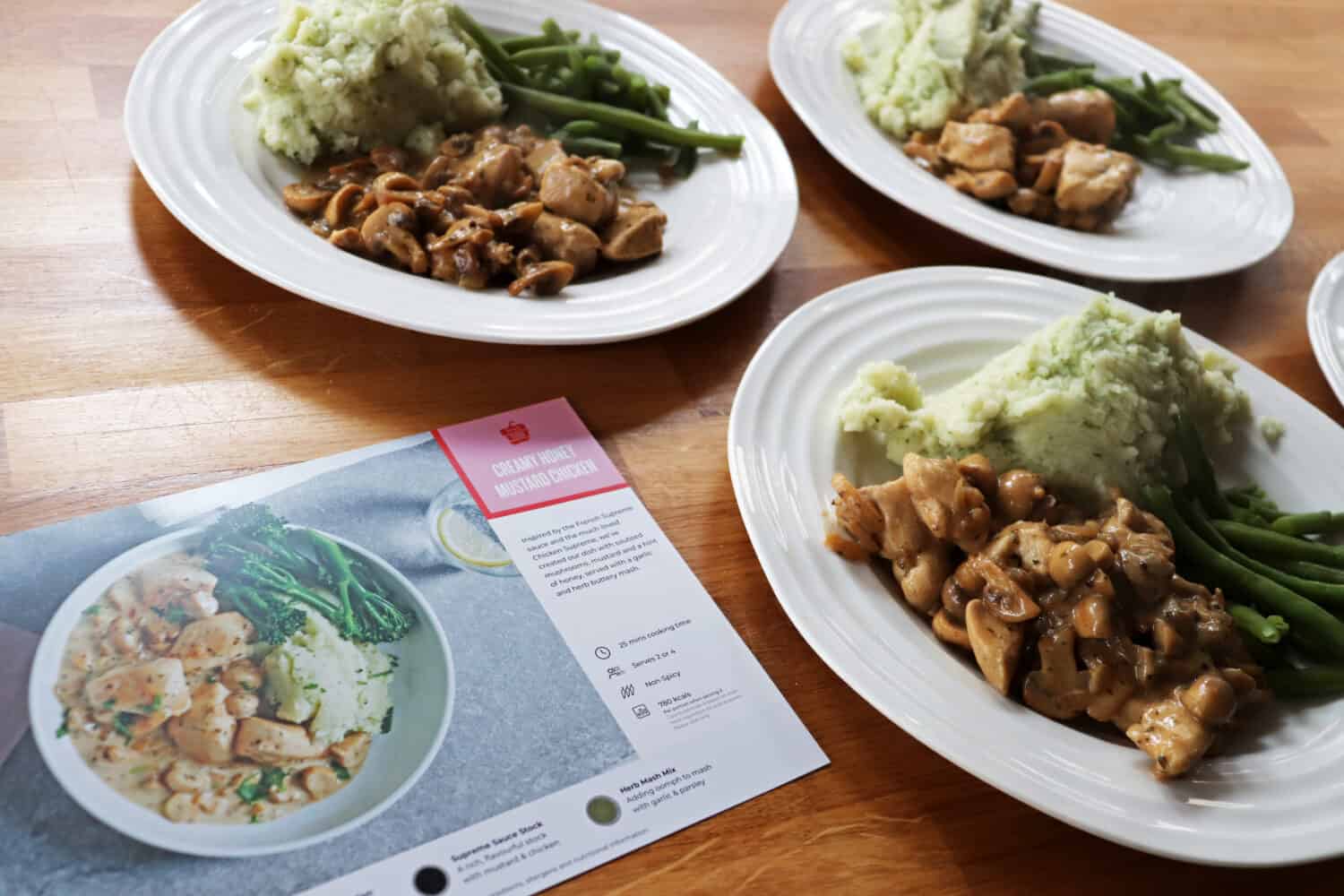 This was a gorgeous, hearty meal that the children loved. We usually have plain mash so adding Simply Cook herbs to it made a really nice change. The main dish is quite like a Chicken Supreme but made with fried onions, mustard and honey. It was delicious!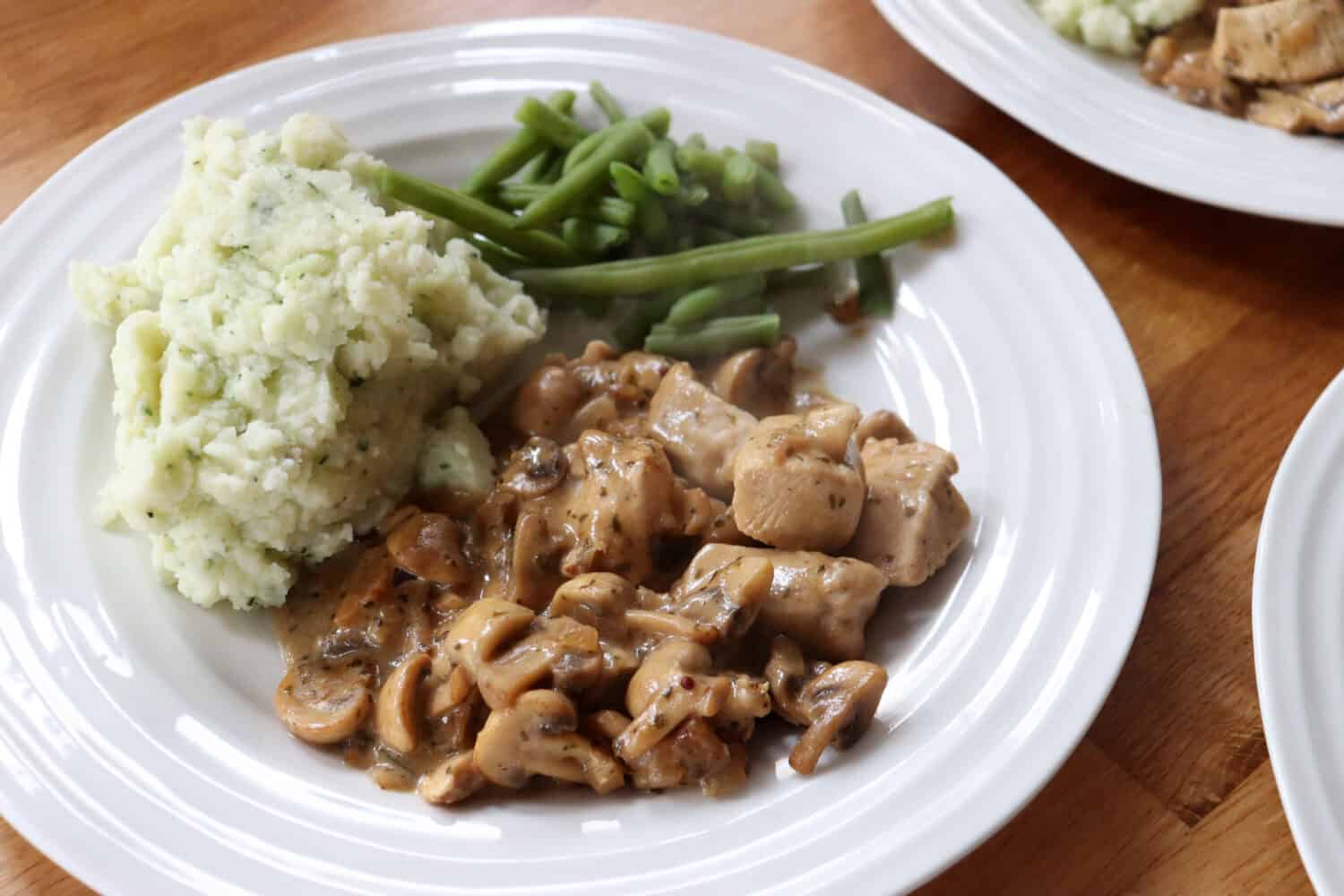 The children's favourite meal so far is the Penne alla Rustica. This incredible bowl of pasta was a real flavour explosion. Full of tomatoes and chorizo, it was creamy and warming. Such a great family dish that we would happily eat week after week.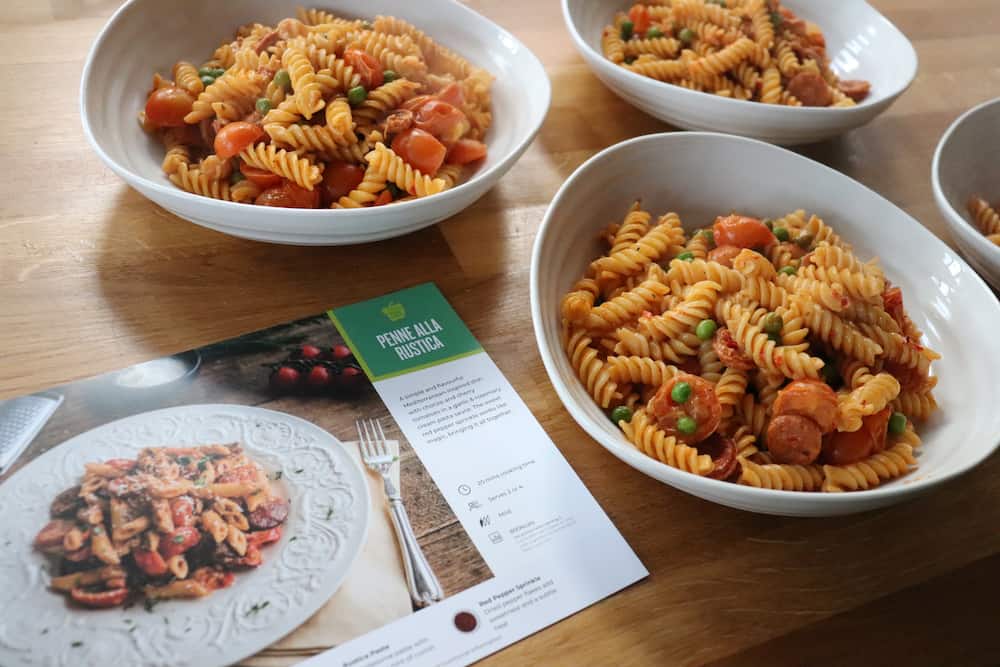 We still have a couple more dishes to try – the Louisiana Linguine and the Moghul Chicken Korma. I love the variety that Simply Cook give and can't wait to try more of their dishes in the coming weeks.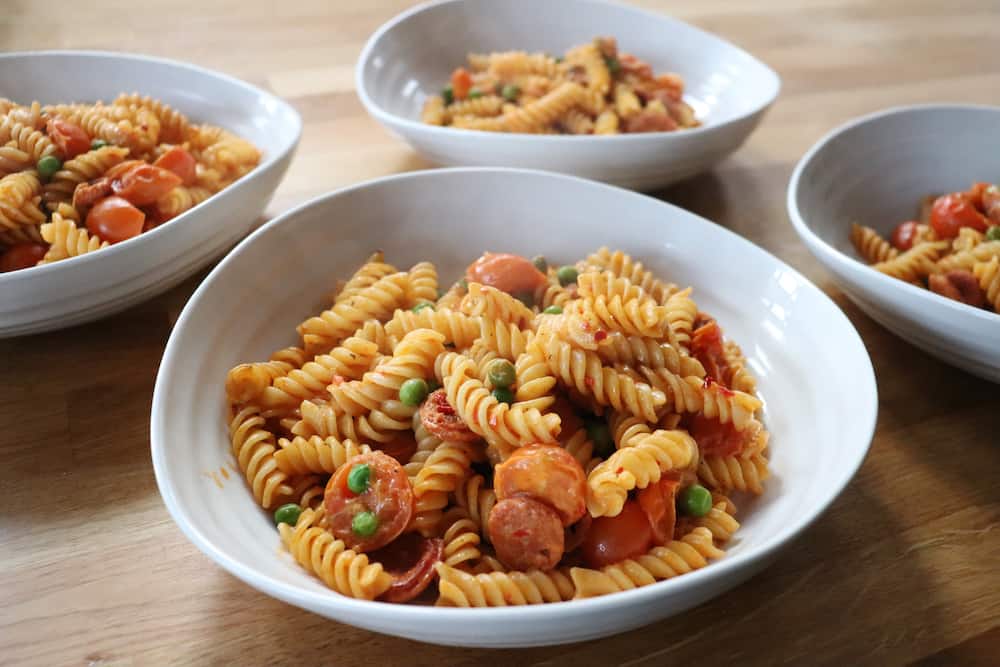 We use a lot of meal kits and packet mixes from the supermarket and Simply Cook is a fantastic alternative to that – and with so much more choice too. Simply Cook is a complete level up from any other meal kits we've tried as they give such great quality results, moving from typical home cooking to real gourmet quality food in the comfort of your own home and with very little effort at all.
If you're looking to mix up your meal plan and try something new, why not give Simply Cook a try? Their recipe kit boxes cost just £9.99 for 4 recipes and you can get your first box for just £3 – less than £1 per recipe! Find out more here.