It's that time of year where all thoughts turn to Christmas day and Christmas dinner is one of the main aspects of the day that needs planning, preparing and organising down to the finest details. For us though, we have got Christmas dinner down to a tee. We have the same food every year – a turkey crown and all the trimmings including pigs in blankets.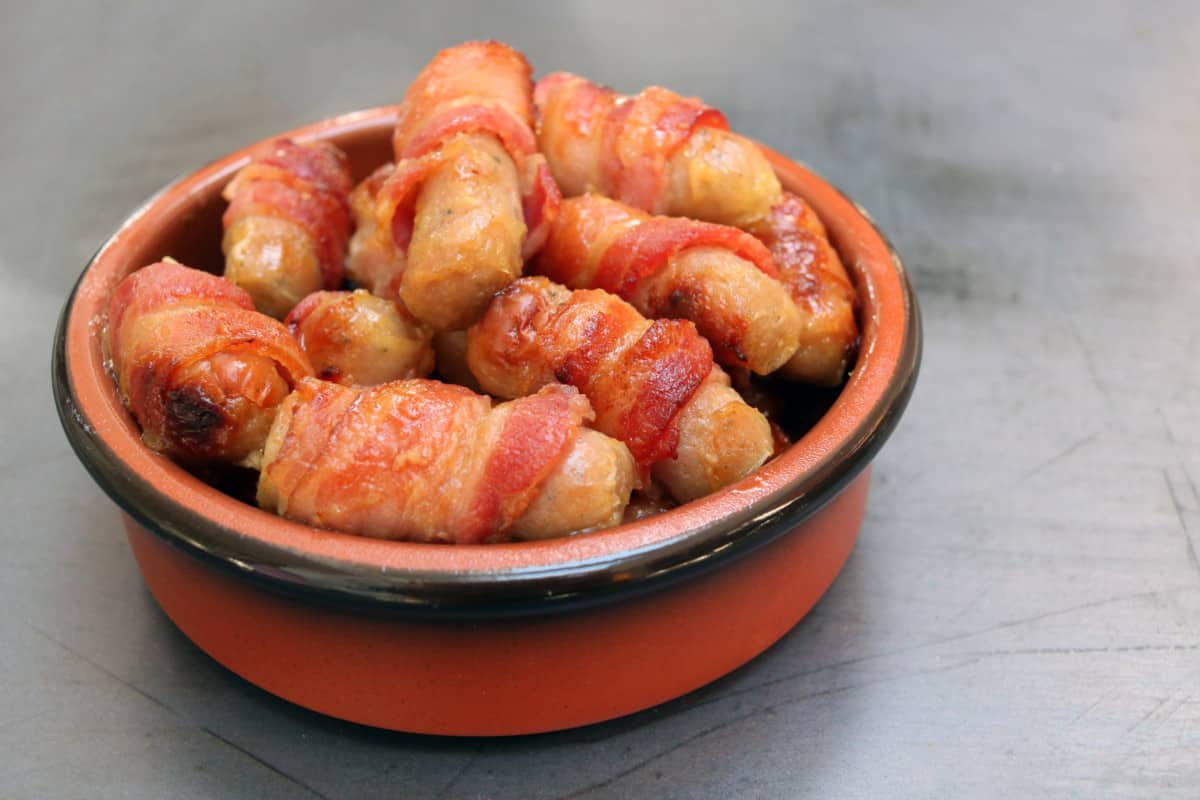 Would everyone love Honey and Mustard Pigs in Blankets?
I have never met anyone that doesn't like pigs in blankets and they are, by far, my favourite part of Christmas dinner. A couple of years ago I made maple glazed pigs in blankets but this year I've decided to make honey and mustard pigs in blankets instead – and they are really, really good!
Honey and Mustard Pigs in Blankets Recipe
Ingredients
18 cocktail sausages
9 smoked streaky bacon rashers
2 tablespoons of honey
2 tablespoons of dijon mustard
2 tablespoons of oil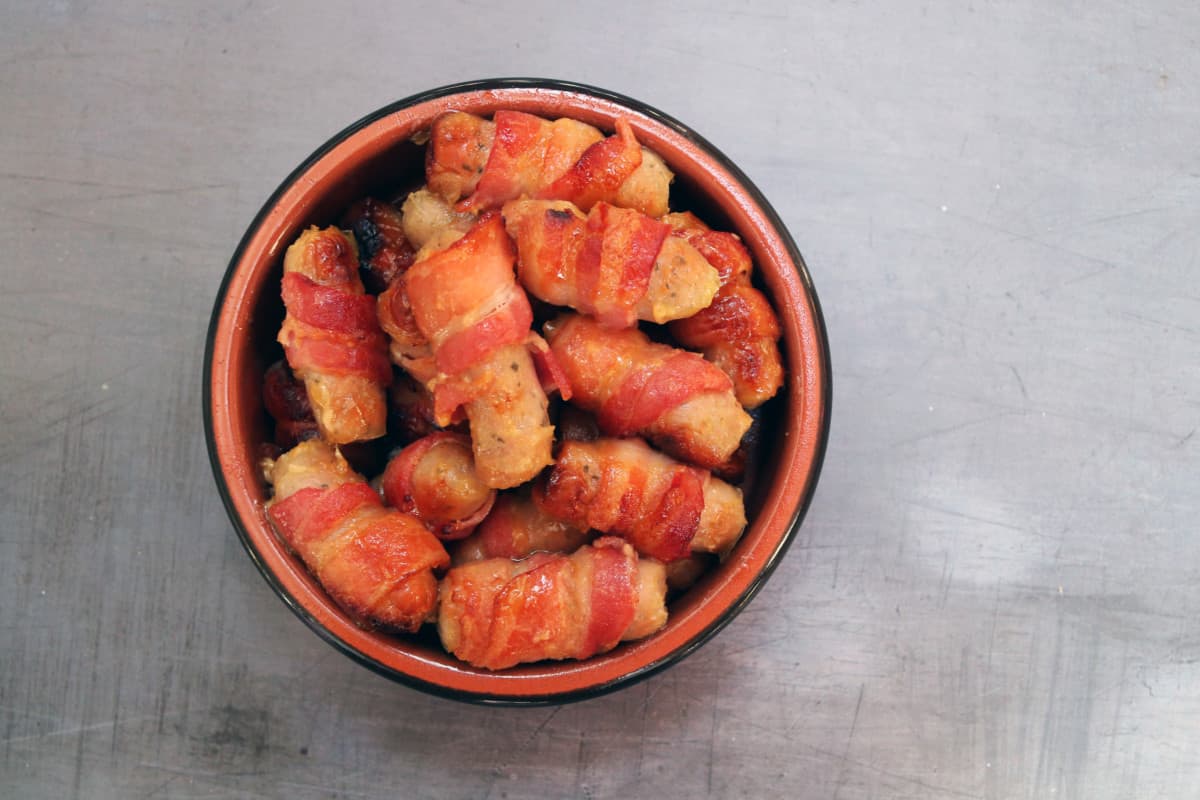 Recipe
Preheat the oven to 180C and line an oven dish with foil
Cut each rasher of streaky bacon in half and wrap around a sausage, securing with a cocktail stick. Repeat, placing them in the oven dish.
Bake the pigs in blankets for 20 minutes before pouring away the excess fat from the dish.
Mix together the honey, mustard and oil and drizzle it over the sausages.
Place back in the oven for another 15-20 minutes until the sausages are nicely browned.
Remove the sausages from the dish, giving them one last coat in the marinade.
So there you have it – our favourite part of Christmas dinner, cooked in just over half an hour. They're also fantastic as part of a buffet or a party snack and we often cook then just to snack on through an afternoon. You really can never have too many pigs in blankets.