At this time of year there are pumpkins everywhere and as much as I love to carve them I also love to cook with them. But, the first year that I bought a pumpkin I made the mistake of peeling it, chopping it and boiling it before making it into puree – thinking that it would need to be like baby food to add to things.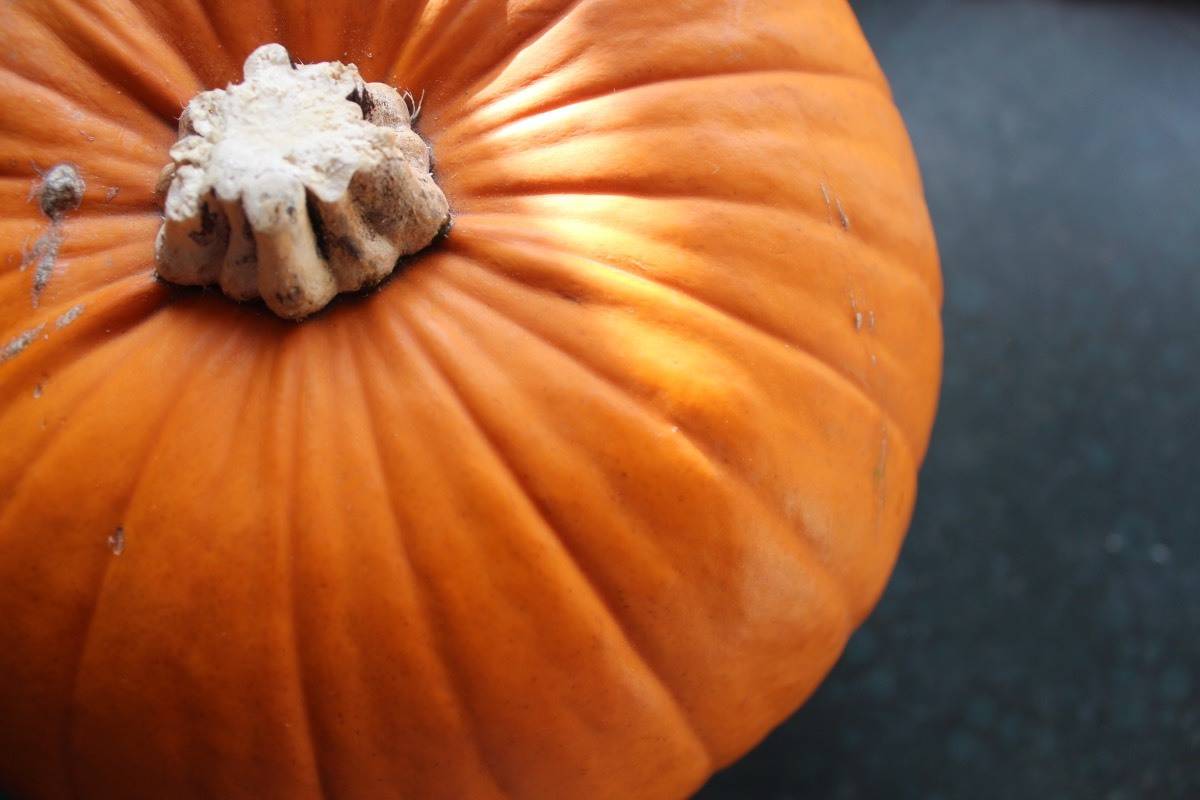 Now, the end result was right. The puree was lovely and perfect for adding to pretty much any pumpkin recipe. But, getting to the puree part was hard work. Ever tried to peel a pumpkin? Well, if you have – you will never want to do it again. if you haven't – don't.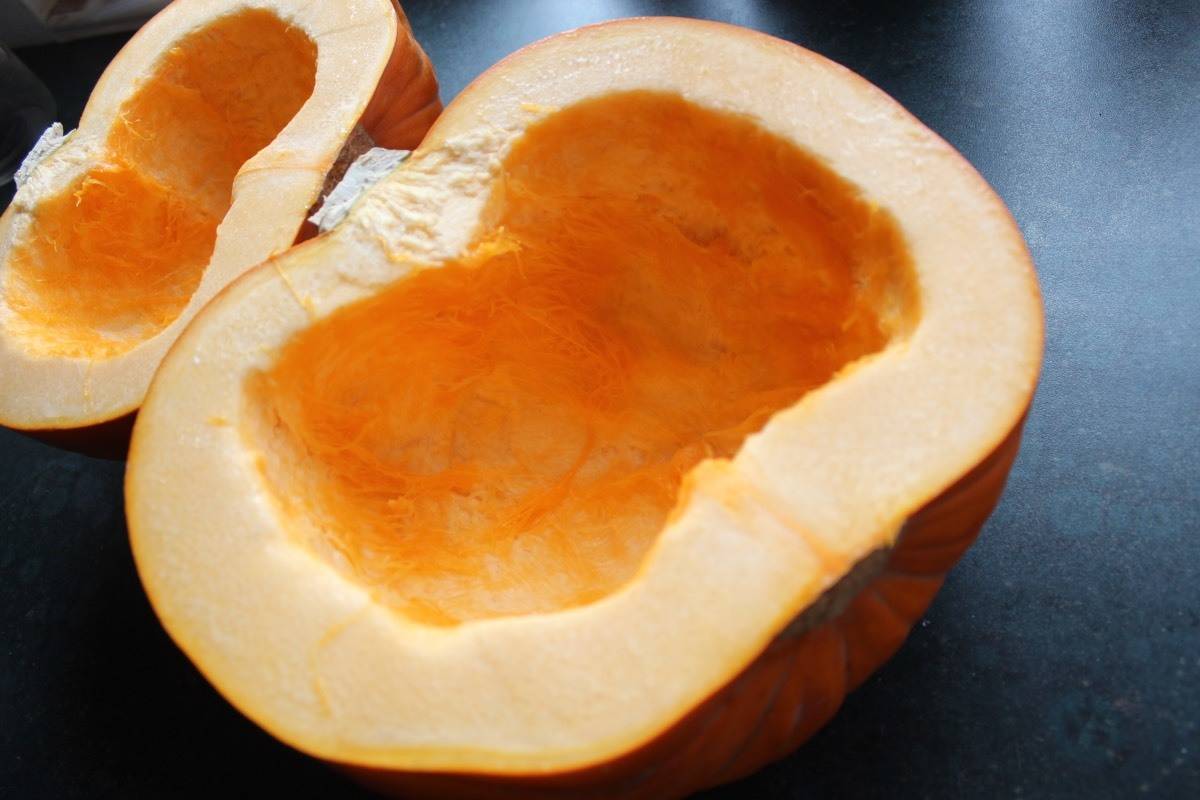 The following year I realised that it really shouldn't be that hard and instead I roasted the pumpkin – so much easier and quicker than my previous year's efforts and it gave the pumpkin a wonderful roasted flavour too.
So here's my simple way to make pumpkin puree to use in all those autumnal recipes:
Ingredients: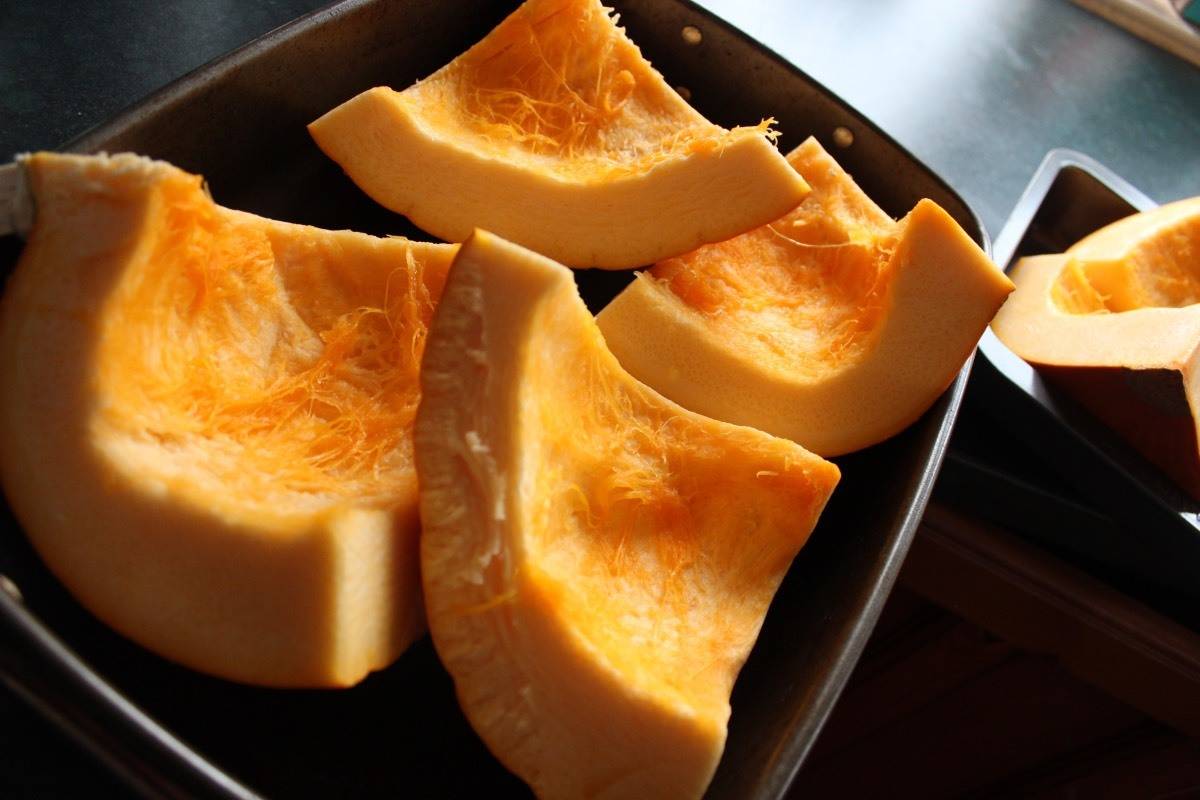 Recipe:
Preheat the oven to 200C
Cut the pumpkin in half and scoop out the seeds and stuff in the middle.
Cut the pumpkin into smaller, but still large, pieces and lay on baking trays.
Bake in the middle of the oven for an hour.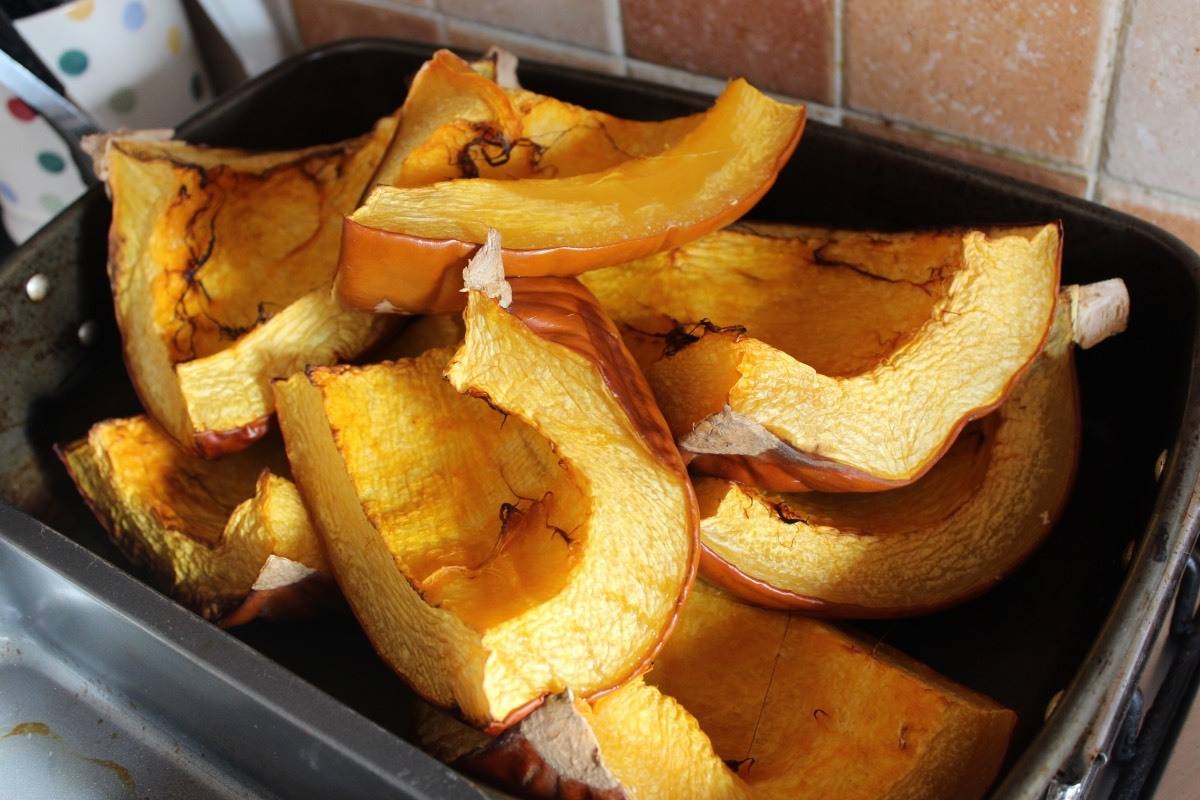 Wait for the pumpkin to cool and then remove the skin – you can do this by hand or with a knife and it should now come away easily from the flesh.
Put the pumpkin into a bowl and use a hand blender to blend it to the consistency of apple sauce.
Keep refrigerated or freeze to use later.