Regular readers may be looking at this gift guide thinking that I don't even drink coffee – and I don't. I love the smell of fresh coffee but I don't drink it and I don't eat anything coffee flavoured. But, Dave loves coffee – and in that sense we are chalk and cheese. Coffee makes his world go round and he always has some coffee gifts under the tree so I thought it would be nice to put together a few coffee gift ideas for the coffee lover in your life.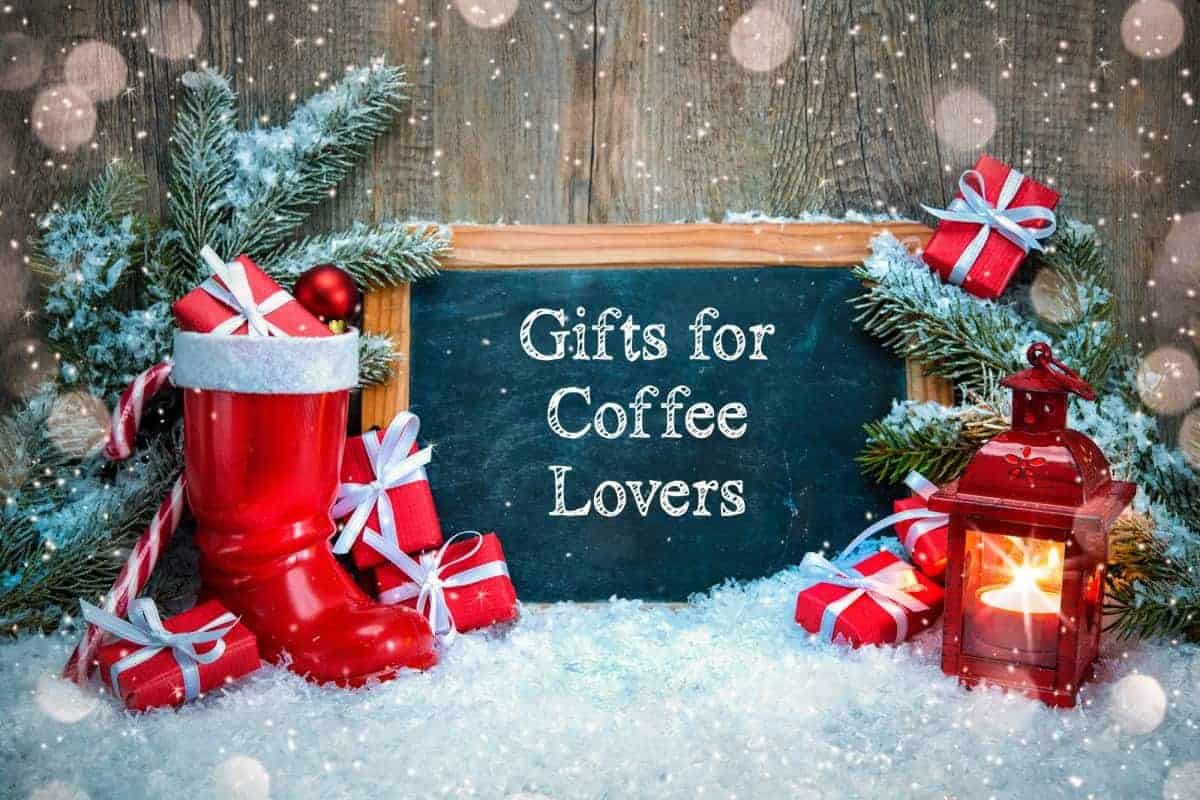 Coffee
Well, I had to start with actual coffee didn't I? Produced in Kent introduced me to Real Deal Roasters who produce hand-roasted coffees, roasted to order in small batches to ensure their coffee is as fresh and delicious as possible. With so many different varieties of coffee one of their coffee gift sets would be a lovely gift for any coffee lover.
A gift pack from Extract Coffee Roasters would also make a lovely gift – with something to keep long after the coffee has been enjoyed. Extract Coffee Roasters started in 2007 with a mission to Make Coffee Better. Better for farmers, better for roasters, better for baristas and better for drinkers. Their Original Espresso Hero Set is ethically sourced with a positive impact and includes a bag of Original Espresso, a coffee card complete with tasting notes, a t-shirt and an Independent Coffee Guide – supporting the best independents across the South West and Wales. As well as this lovely set they have lots of other great gift ideas too.
If your coffee lover is partial to flavoured coffee then any of the fantastic Beanies range would be a lovely gift. They have individual jars of flavoured coffee, variety packs of single serving sachets and even gift packs so there is something to suit every coffee lover.
Edible
A lovely edition to any cup of coffee – and a wonderful gift idea – is a set of sugar spoons from Perkulatte. Available as a mixed box of flavours or packs of individual flavours, the sugar spoons are a great way to sweeten your morning coffee, adding a bit of a kick and a glorious flavour at the same time. The spoons are handmade in the UK and are a really nice alternative to traditional coffee syrups and they come in a variety of flavours like almond, vanilla, cinnamon, salted caramel, whiskey and gingerbread. As well as the sugar spoons Perkulatte also have a really great range of coffees and also a coffee subscription service. You can find out more here.
Coffee and chocolate seems to be a winning combination for many coffee lovers so a Coffee Lovers Tray from Yumbles would make a really lovely gift. With Beech's Café Latte Creams, Edinburgh Tea & Coffee Company Brazilian Ground Coffee, Linden Lady Milk Chocolate Bar with Coffee Beans and Teoni's Chocolate Biscuits with a hint of Espresso this is the perfect gift to send to your coffee-loving friends and family.
For something a little bit different, Firebox have Spreadable Coffee – a great stocking filler for any coffee lover. An espresso marmalade, it's been created to really be enjoyed in the kitchen – from spreading on things, baking with, using in cocktails or just eating from the jar with a spoon – any coffee lover would definitely find a use for this.
Homeware
Every coffee lover needs something to create the perfect coffee and then drink that coffee from so here are some practical options for the coffee lover in your life.
A travel mug is a necessity in this day and age where we are so conscious of reducing waste and also saving money – with many coffee shops giving a discount if you provide your own cup. Cambridge Bamboo Eco Mugs come in a great range of designs and are lightweight and dishwasher safe. With a heat resistant silicone lid and grip it's perfect for any coffee lover's daily commute.
Another option is something to use at home and Sophie Conran for Portmeirion's Espresso Cups would make a beautiful addition to any kitchen. With a timeless design the set of two espresso cups and saucers come gift boxed and would make a fantastic gift.
Every coffee lover needs a cafetiere in their lives and this one from Farrar & Tanner would be a focal point of any kitchen. With a beautiful copper finish and a three cup capacity it's a cafetiere that will be well used and well loved for years – especially as it can be engraved with any message. This really would be a dream gift for a coffee lover this Christmas.
The piece de resistance for any coffee lover this Christmas would be a shiny new coffee machine and a De'Longhi Dolce Gusto Infinissima Coffee Machine from Robert Dyas would make a wonderful gift. Enabling you to create coffee shop quality coffee in a matter of seconds with no mess, no fuss and with over thirty varieties of hot and cold drinks to choose from. This fantastic machine has a strength selector, removable water tank, adjustable cup fitting for any size mug, removable drip tray, magnetic pod holder, auto shut off and dishwasher safe parts, all to help create the finest coffee with ease. Any coffee lover would be happy with this under the tree at Christmas.
And there you have it – so many ideas for the coffee lover in your life. What is your go-to coffee gift? I'd love to hear your ideas when it comes to gifts for coffee fans and I hope I've given you some inspiration for your own shopping this year too.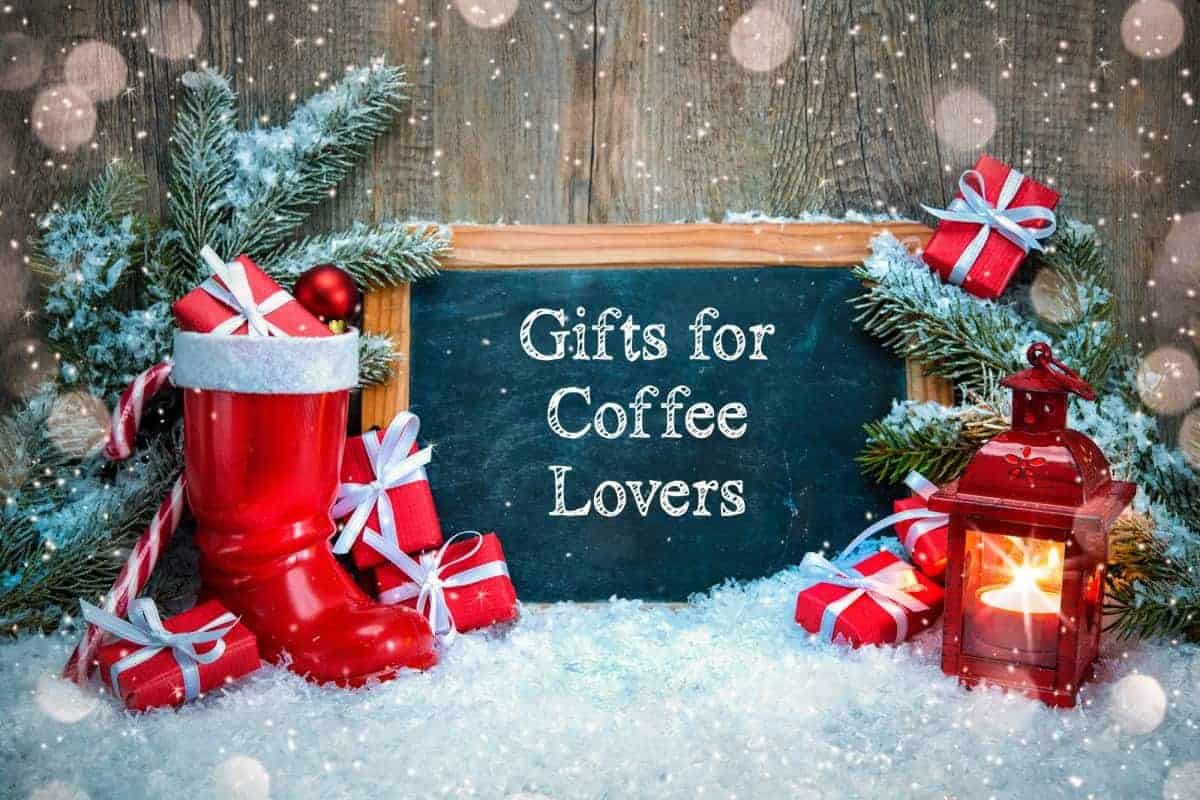 Disclosure: The products featured were sent for inclusion in this gift guide however all opinions are my own.