Disclosure: The products featured were sent for inclusion in this gift guide however all opinions are my own.
This post contains affiliate links and I may receive commission if you visit a link and buy something. Purchasing via an affiliate link doesn't cost you any extra, and I only recommend products and services I trust.
Regular readers may be looking at this gift guide thinking that I don't even drink coffee – and I don't. I love the smell of fresh coffee but I don't drink it and I don't eat anything coffee flavoured. But, Dave loves coffee – and in that sense we are chalk and cheese. Coffee makes his world go round and he always has some coffee gifts under the tree so I thought it would be nice to put together a few coffee gift ideas for the coffee lover in your life.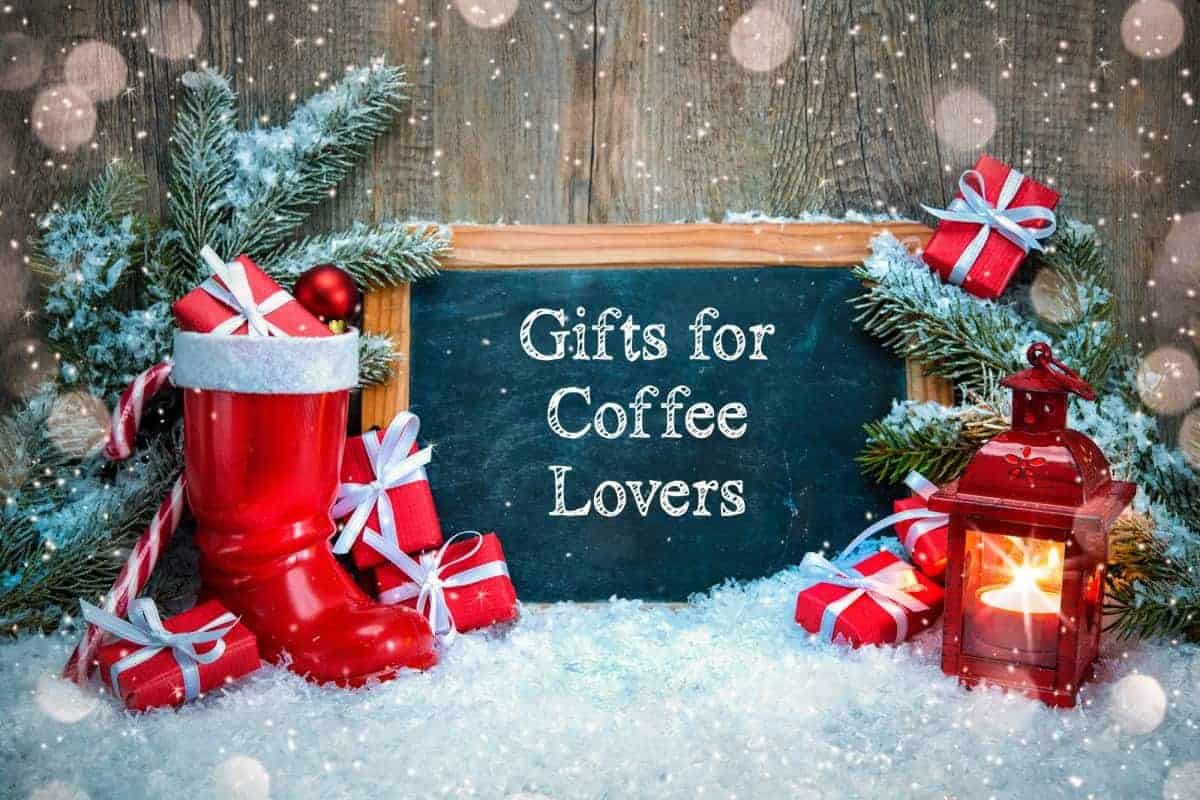 Coffee
It's only right that I start my coffee gift guide with actual coffee. I don't know any coffee lover that wouldn't love beans, ground coffee or capsules to add to their collection!
One of our recent discoveries is Lost Sheep Coffee's range of compostable Nespresso Capsules. They've created a Christmas Gift Set which includes all three of their Nespresso capsule varieties – Smooth Journey, Funky Camper and Loving the Decaf – giving you coffee suitable for anyone and any occasion.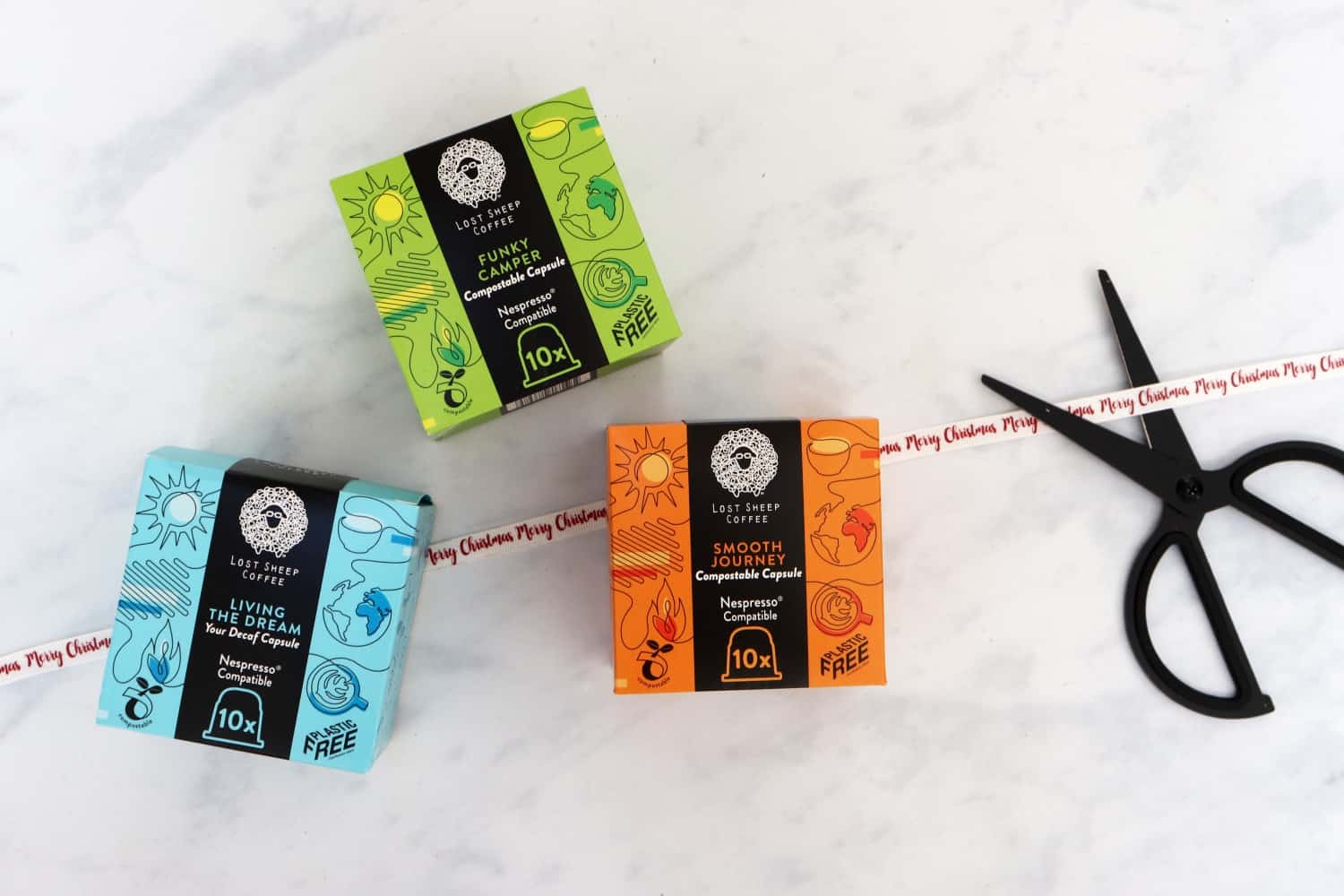 If you have a Dolce Gusto machine then there's a fantastic range of Friends coffee capsules that would be great to gift or enjoy yourself. They come as a variety pack or can be bought separately too and have great varieties – Cafe au Lait, Caramel Latte, Cappuccino and Latte Macchiato. I great gift for any coffee lover and Friends fan!
Coffee subscriptions are huge this year and Buyagift have a fantastic Three Month Beans Coffee Club Subscription that you can gift to anyone. They can then pick the coffee that is perfect for them and start the subscription whenever works for them too.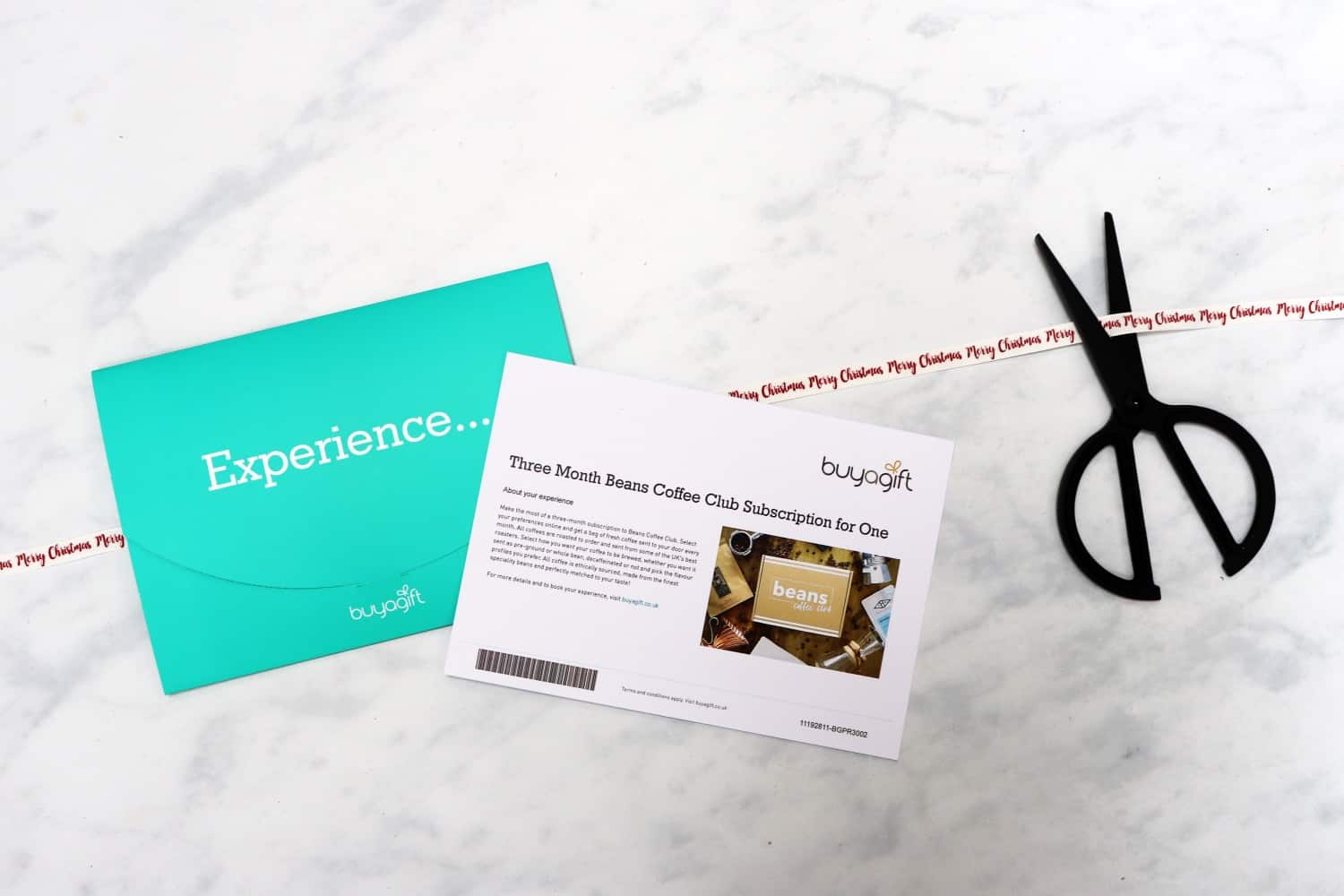 Dave signed up to the subscription easily and got his first pack of coffee through the post a few days later. His first delivery, Garage Coffee, smelt amazing and went down a treat!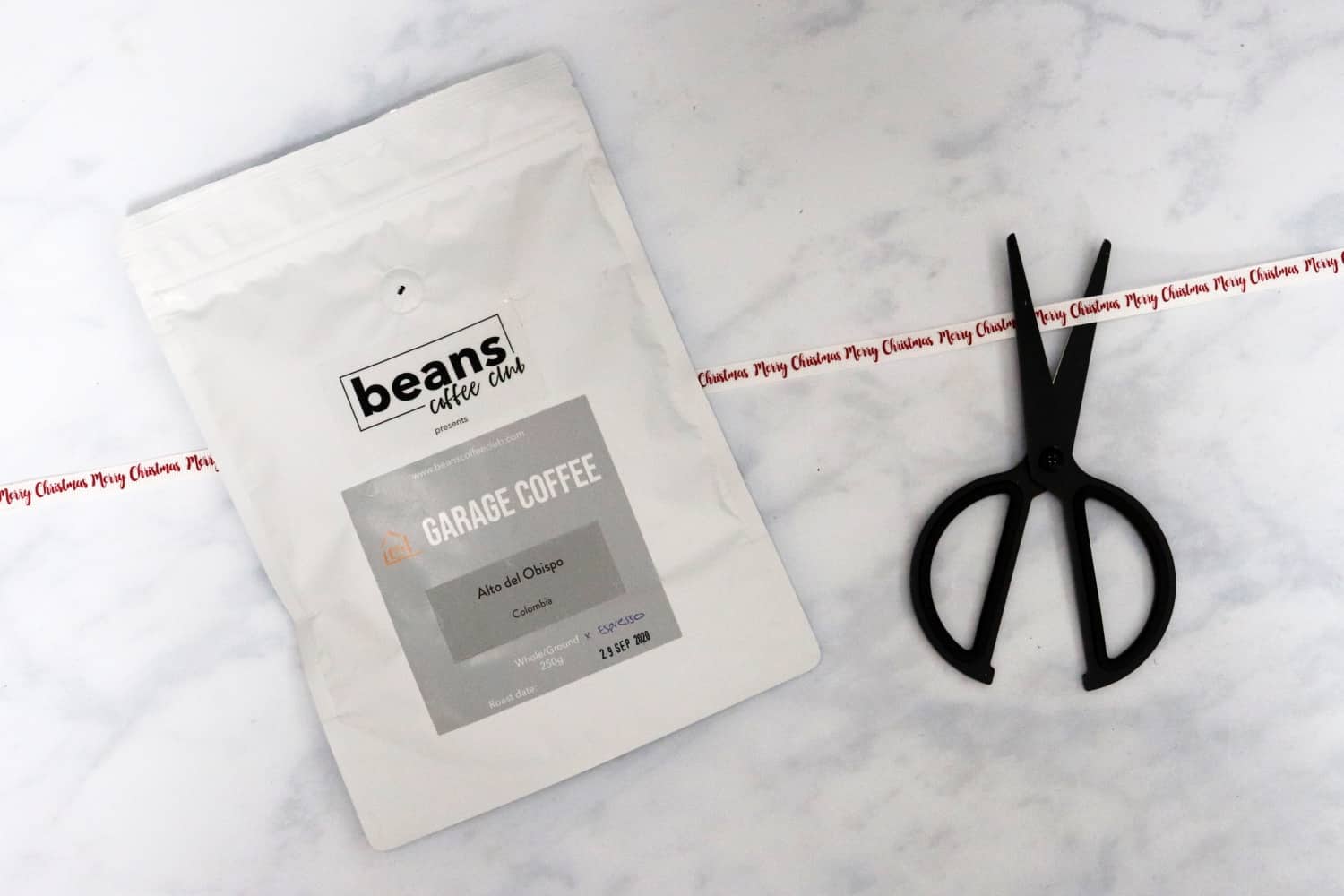 Another fantastic subscription service is Blue Coffee Box who send packs of coffee straight through your letterbox each month. Their coffee is handpicked and hand-roasted gourmet coffee from 22 countries, selected for your taste preference and delivered with origin and tasting notes so you can learn about coffee whilst enjoying it. Make sure you use code WRS3 at checkout for £3 off your order too!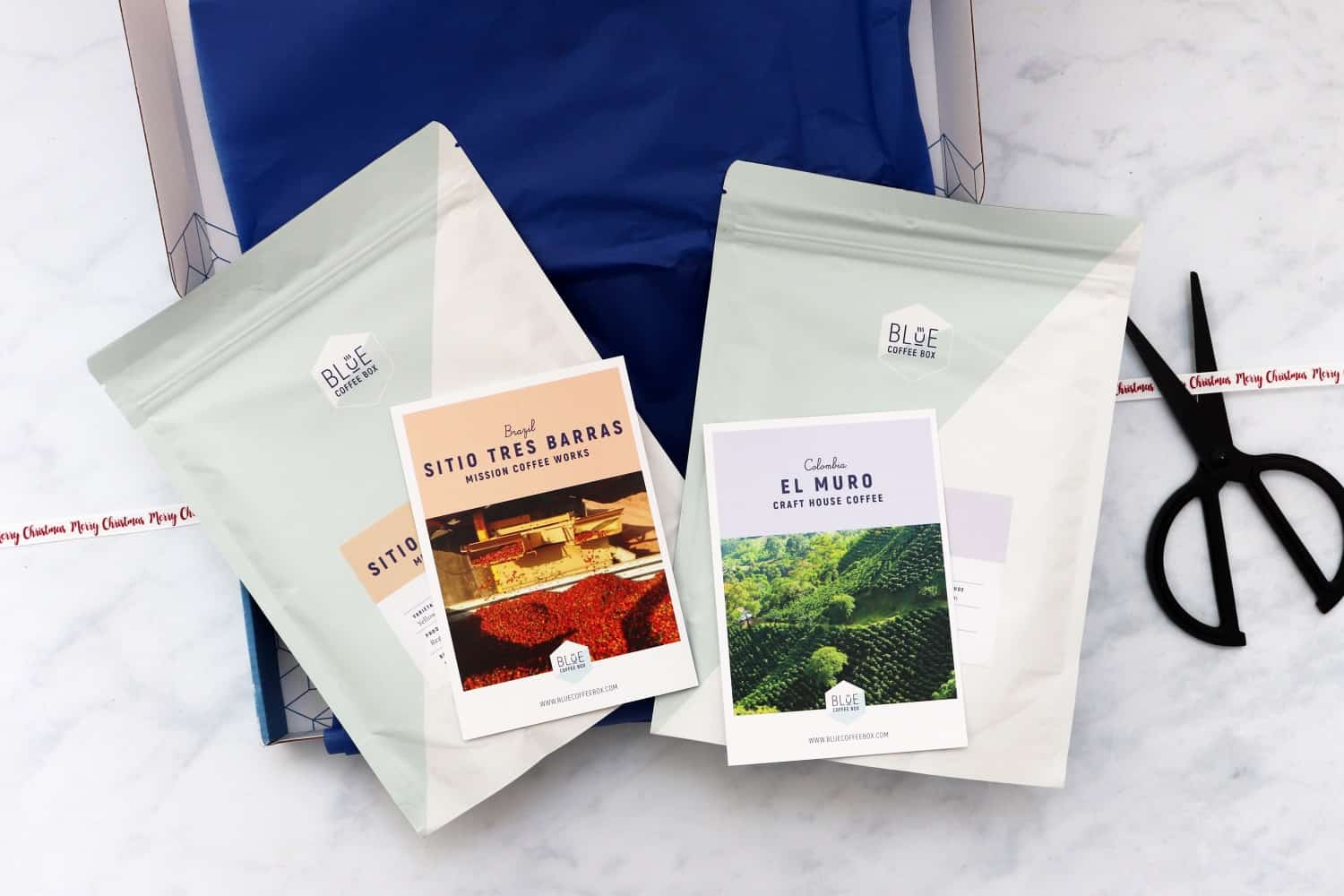 Edible Gifts
I always love to buy edible, coffee themed or flavoured treats for the coffee lovers in my life too. High on my list this year is Conker Cold Brew Coffee Liqueur. It doesn't include any flavourings – just speciality quality coffee, a touch of demerara sugar and Conker's distilled British wheat spirit.
Whether you enjoy it as an espresso martini or in a Cafe Spritz with tonic water and orange, it's something that will be enjoyed long after the festive season.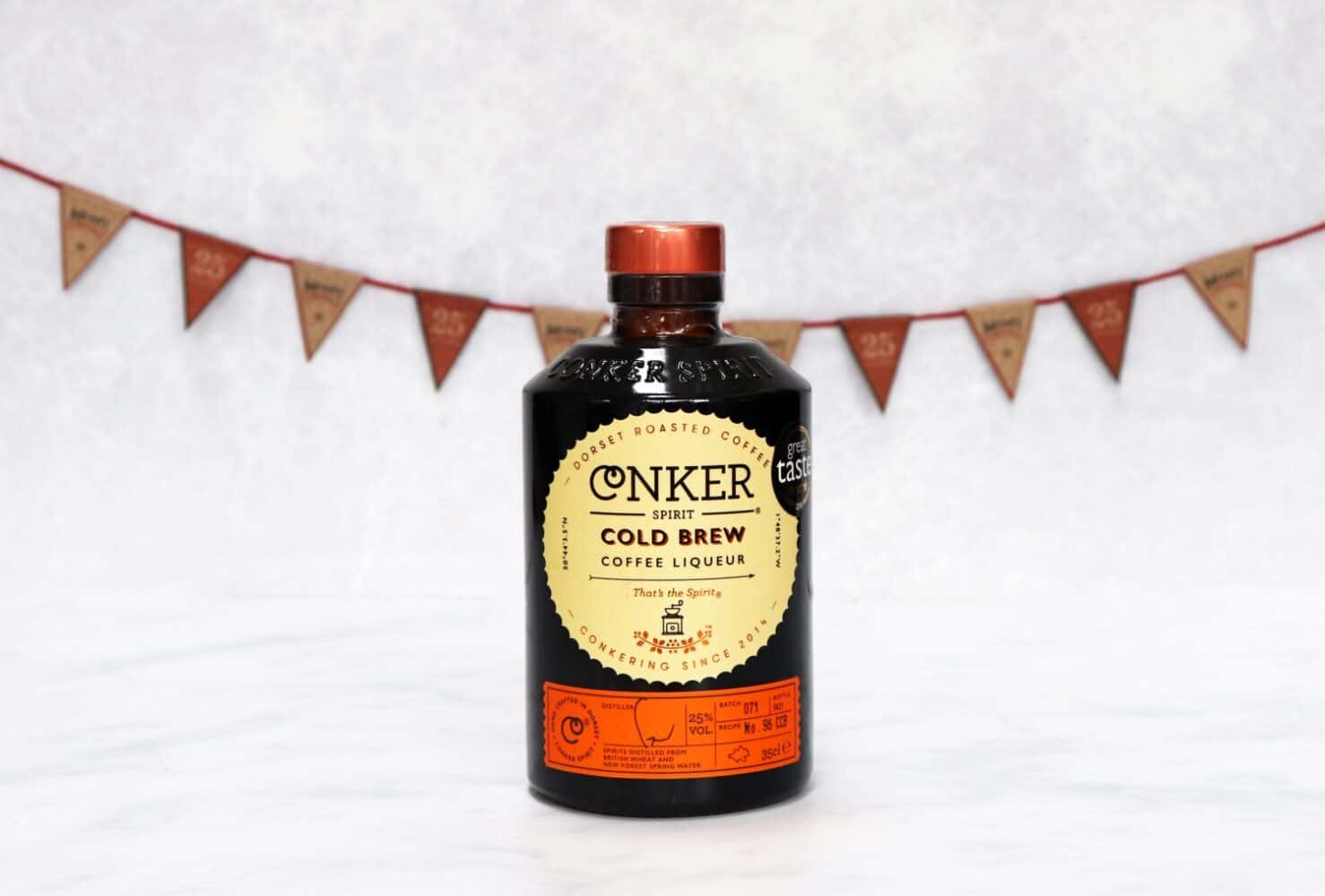 Another fantastic coffee liqueur is Black Fire. This Tequila coffee liqueur combines three of earth's most natural highs – coffee, tequila and just a hint of chilli. With 50% less sugar than other coffee liqueurs it can be enjoyed neat over ice or in many coffee based cocktails too.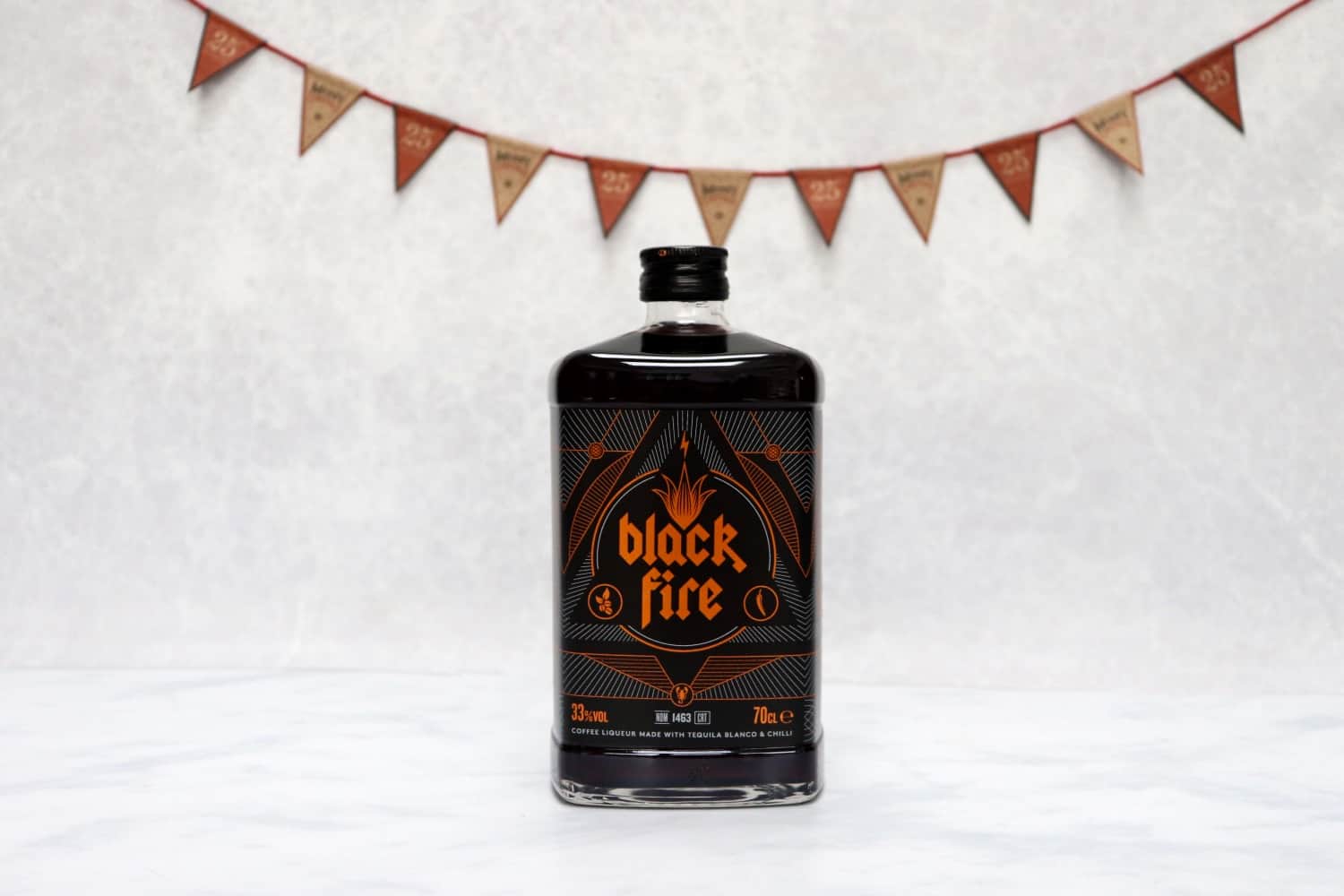 Speaking of coffee based cocktails, any coffee fan would love being sent their very own, ready to drink cocktails – and Single or Double Cocktails have just the thing.
They have a great range of cocktails delivered directly to your door with each pouch holding five 150ml servings. They are ready to drink, great to share and a fantastic way to celebrate an occasion or even just a Friday night. The most important thing – they taste delicious!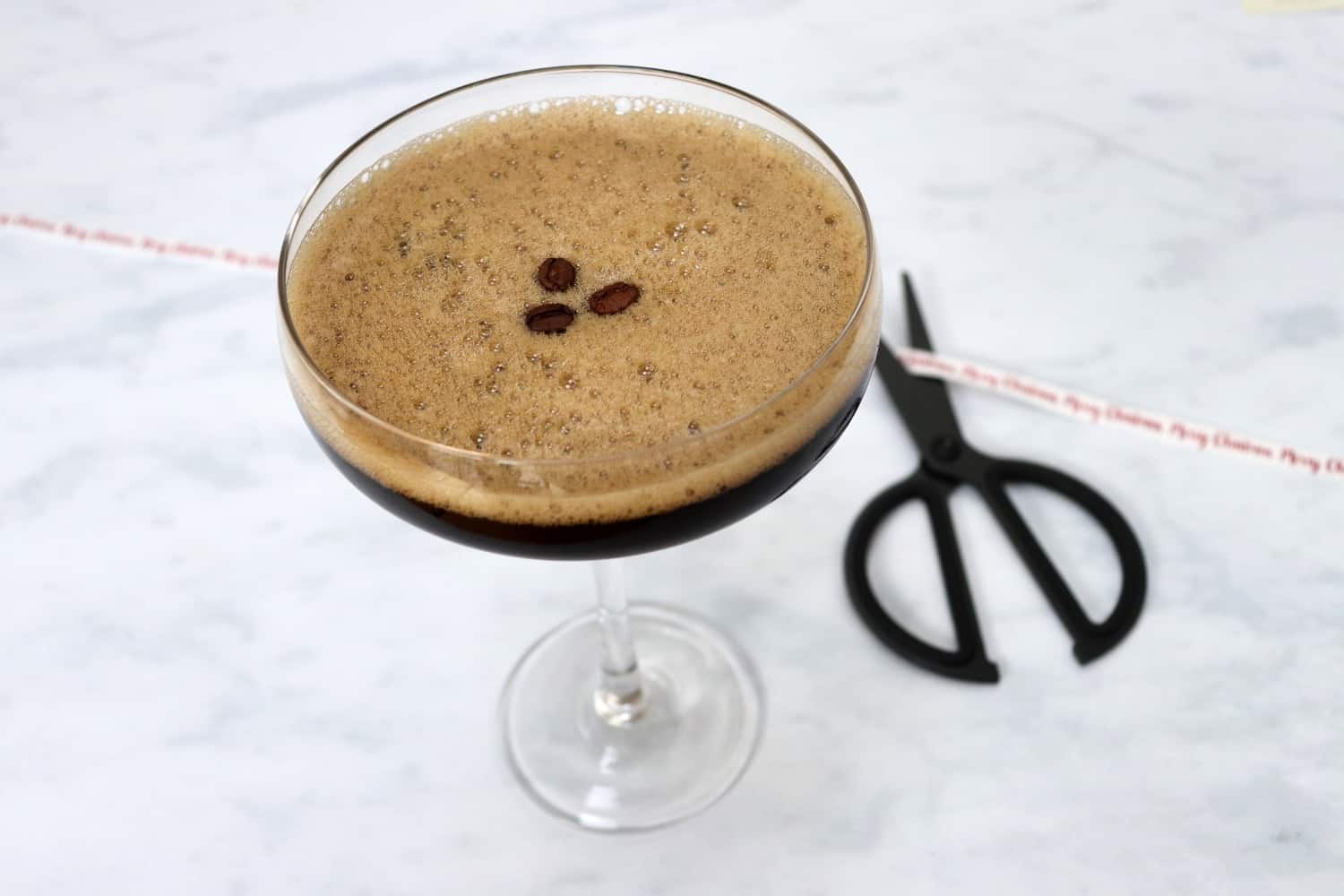 Another great way of getting coffee flavour into someone's life is with a set of Monin Coffee Syrups. These have been a staple stocking filler of ours for years. With five classic flavours they add a little something to every coffee for months after Christmas.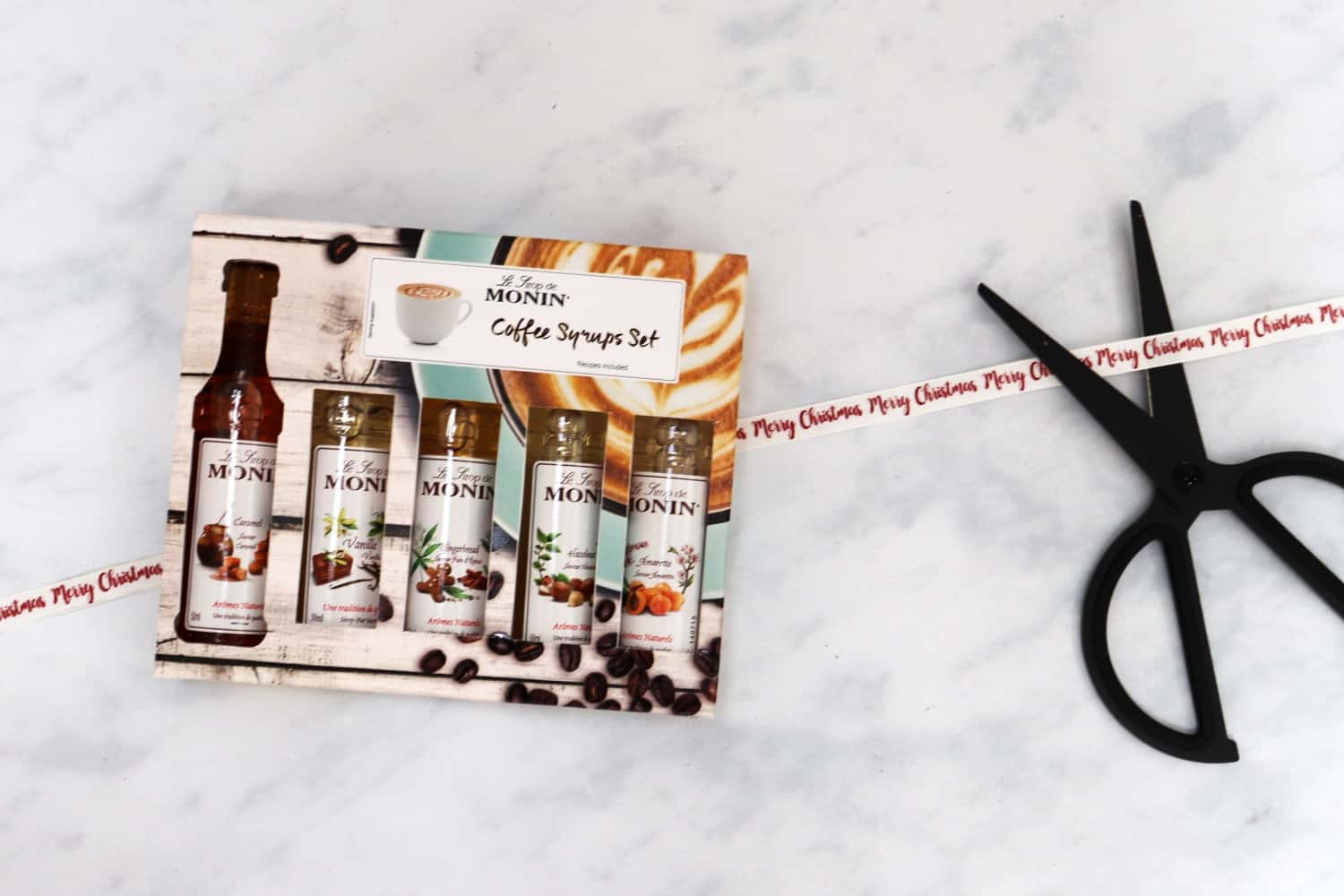 Any coffee lover would enjoy a coffee themed hamper and Studio have just the thing. The Coffee Lovers Hamper includes not just coffee but also Ginger Creams, Chocolate Seashells, Chocolate Covered Brazil Nuts, a Salted Caramel Chocolate Bar and a Cherry and Almond Slab Cake. They are the perfect treats to enjoy with your morning or afternoon coffee.
Homeware
Every coffee lover needs equipment to make their coffee with and drink it from. This year I love the beautiful Ohelo range of travel cups. They have beautiful designs, have a 100% leak-proof sip lid and come with a mesh attachment that can work as a protein shaker, loose leaf tea strainer or fruit infuser. The cups are also lead free but still keep drinks cold for 12 hours or hot for 6 hours! You can see their full range here.
Another fantastic travel option is the Circular Cup. It's made from recycled paper cups, is 100% leak proof and lasts for 10 years – when it can then be recycled! It's available in a range of lid colours and two different sizes – 12oz or 8oz.
I love the smell of freshly ground coffee and what better way to grind coffee than with a Kilner Coffee Grinder Set? The set is simple to use straight from the box and comes complete with a Kilner lid for simple fridge storage and would look fantastic in any kitchen, alongside a coffee machine.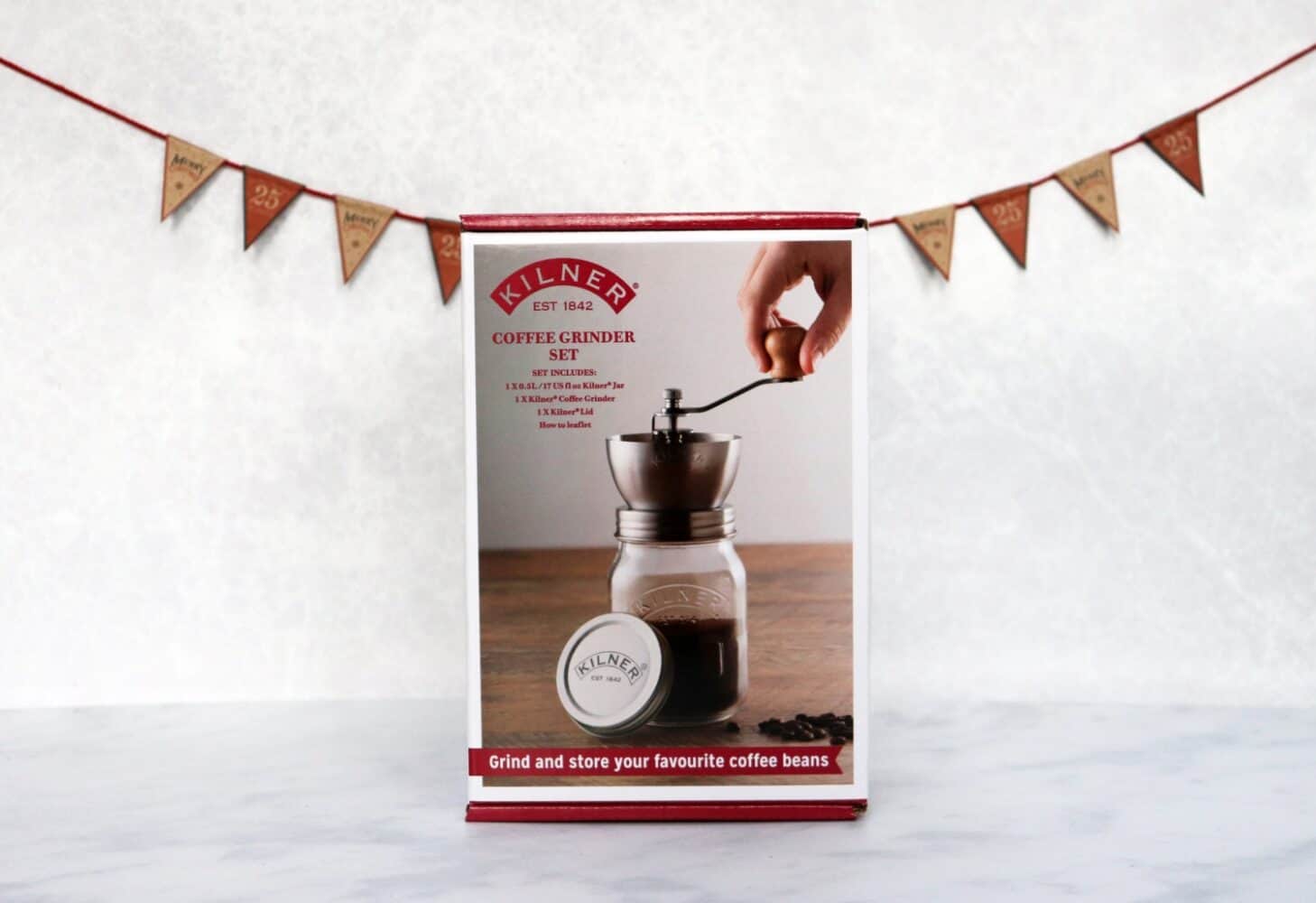 And if you're looking for a cafetiere to gift this year then my favourite is the ProCook Double Walled Stainless Steel Cafetiere. It looks beautiful and would be the centrepiece on any breakfast or brunch table. It has a generous 12oz capacity and is insulated to keep your drink hotter for longer.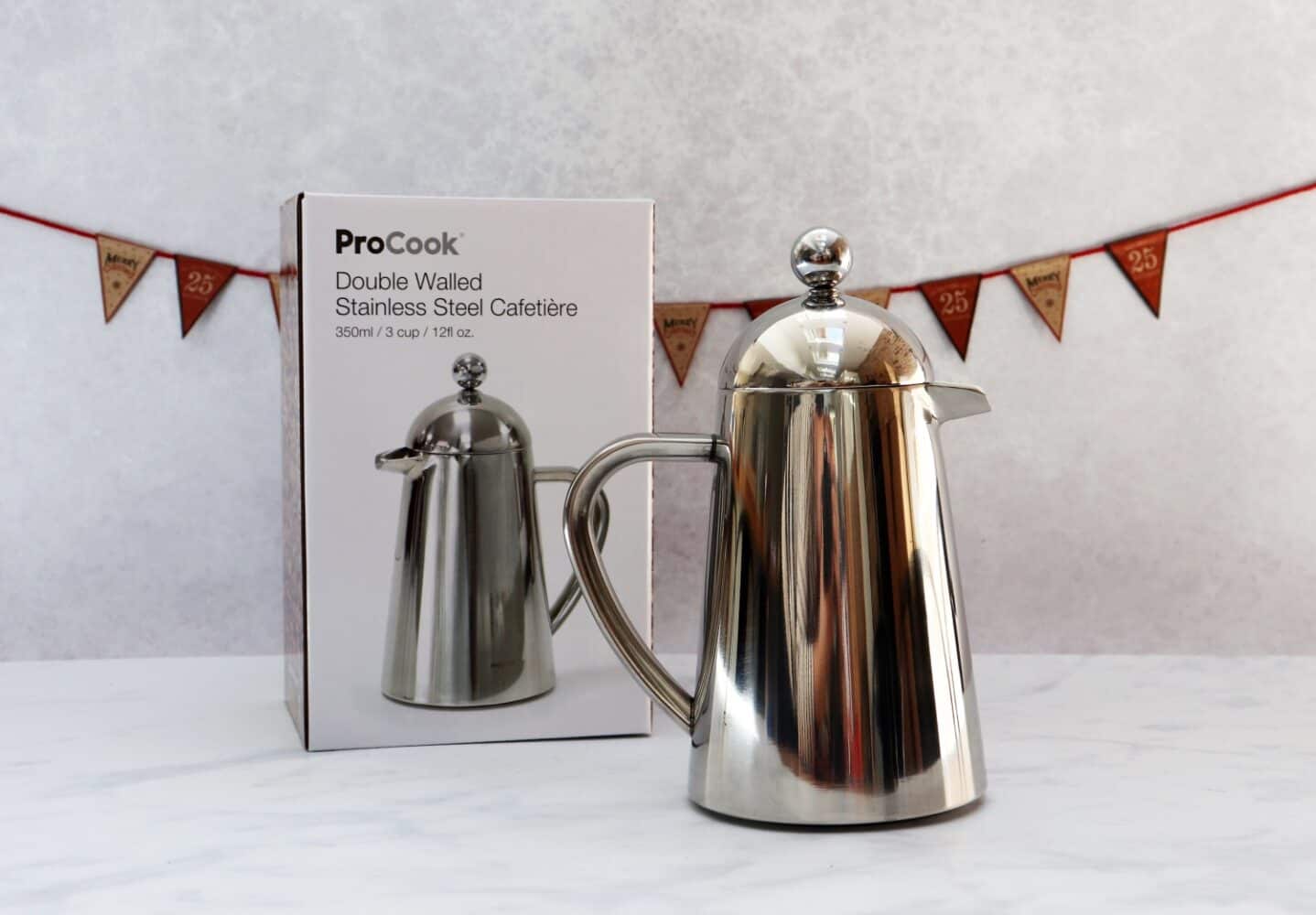 Something different
If you're looking for something to gift in the run up to Christmas, how about this Friends Limited Edition Coffee Advent Calendar? It's full of Nespresso compatible coffee capsules in amazing flavours like Choco Cherry, Speculoos, Creme Brûlée, Caramel Toffee and Cinnamon across varieties like Gourmet Coffees; French Espresso, Italian Espresso and Brazilian Espresso. This would be a fantastic for any coffee lover to countdown to Christmas.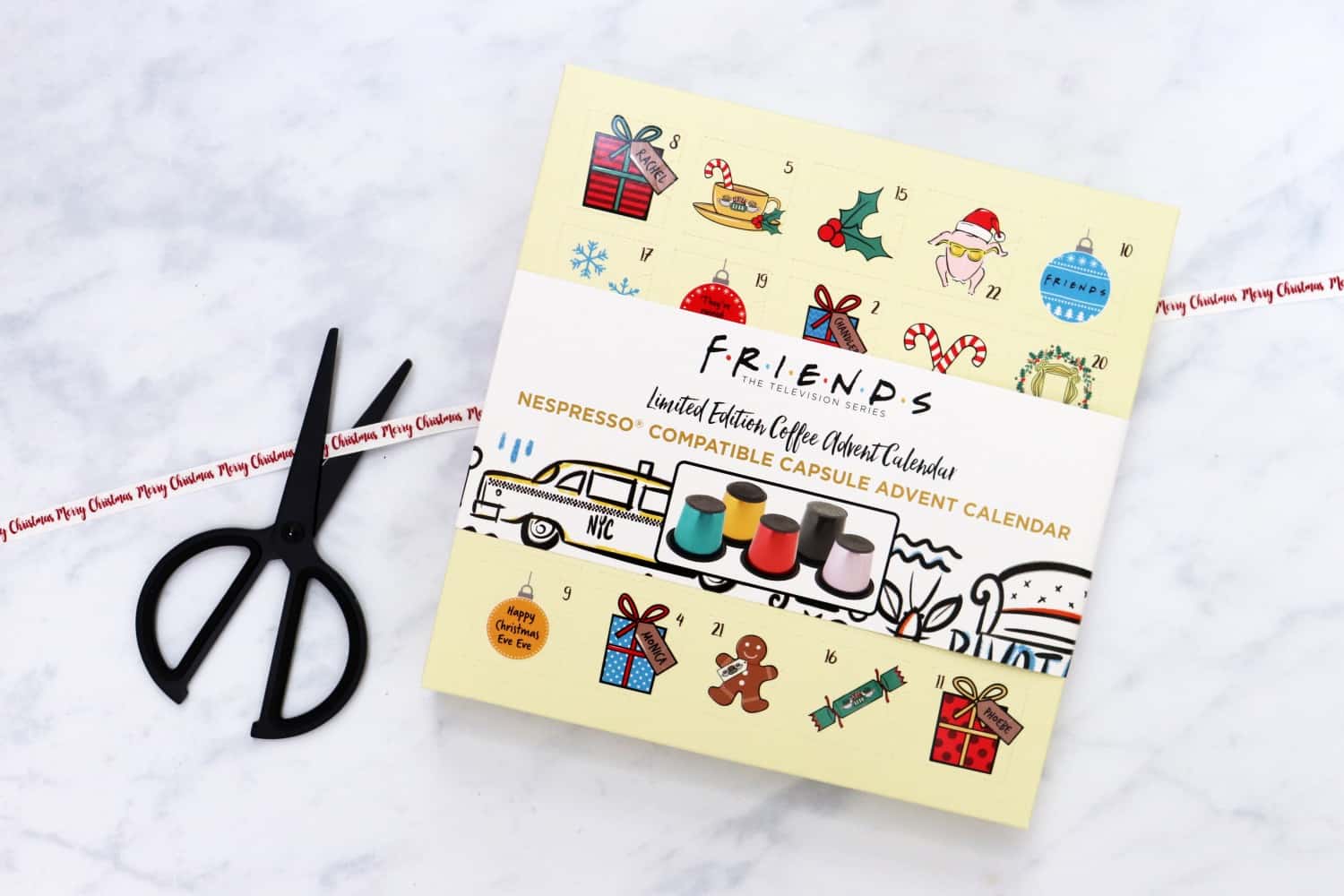 And there you have it – so many ideas for the coffee lover in your life. What is your go-to coffee gift? I'd love to hear your ideas when it comes to gifts for coffee fans and I hope I've given you some inspiration for your own shopping this year too.