*This is a paid post
Is there anything nicer in life than new bedding? It's one of my absolute favourite things. So when the Fine Bedding Company asked us to review their Night Owl Coverless Duvet I couldn't wait to try it out – and neither could the kids!
What is a coverless duvet?
Coverless duvets are a fairly new concept but, they're a simple one. Rather than having to change beds sheets, you can just use the duvet as it is and then pop the whole thing in the wash when needed. They're a great idea not just for your bed or your children's beds but also guest rooms and using around the house to snuggle in too.
The Night Owl set comes in a range of colours – aurora green, twilight blue, cloud grey – and we went for the light marl grey. As well as the coverless duvet, the set also came with two complimenting pillow cases so you can have the full bed linen look without the need for duvet covers!
I was impressed that the king size duvet came in a fairly small package, stored happily in a beautiful drawstring duffle bag. It's super lightweight and one of the softest things I have ever touched. As soon as I took it out of the bag I was impressed.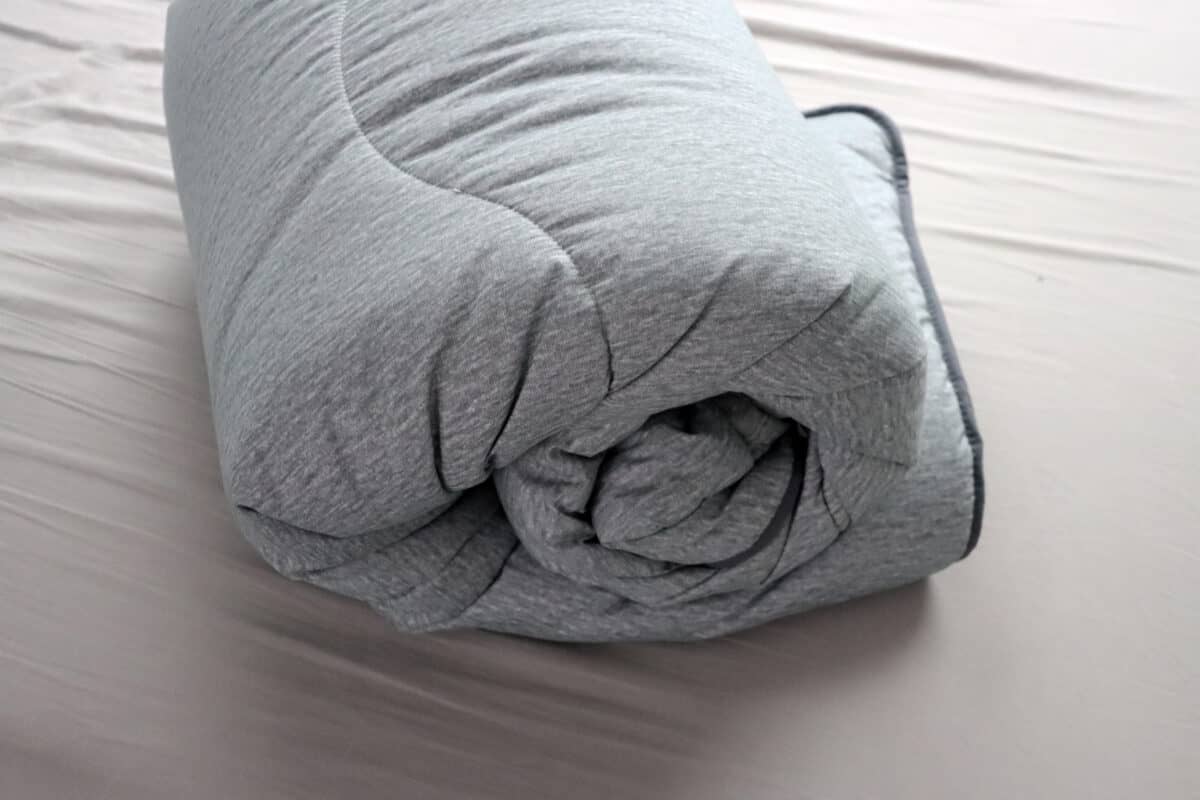 The coverless duvet holds its shape perfectly, has amazing attention to detail in the stitching and is beautifully edged in a contrasting darker grey. The children absolutely loved it – and refused to get out of the bed when I first spread the duvet out.
What is the coverless duvet like to sleep with?
Our coverless king duvet is one of the cosiest things I have ever come across. It's so soft and snuggly, like sleeping in a cloud. It's not heavy at all but cocoons you perfectly. It's really lovely to sleep with and washes easily too.
I would wash the coverless duvet as often as I'd typically wash my bedding and it dries in as little as 90 minutes. I think this is a great option for the summer – lightweight and cool plus you get to hang it on the line to dry quickly before throwing it back on the bed in the evening.
The Night Owl duvet is fully machine washable and has been designed to fit in a standard washing machine – 7kg+ capacity – and squashes down really small to wash before returning to it's normal fluffy finish when dry. It really is a revelation having a washable duvet that you can easily freshen up at home rather than having to dry clean.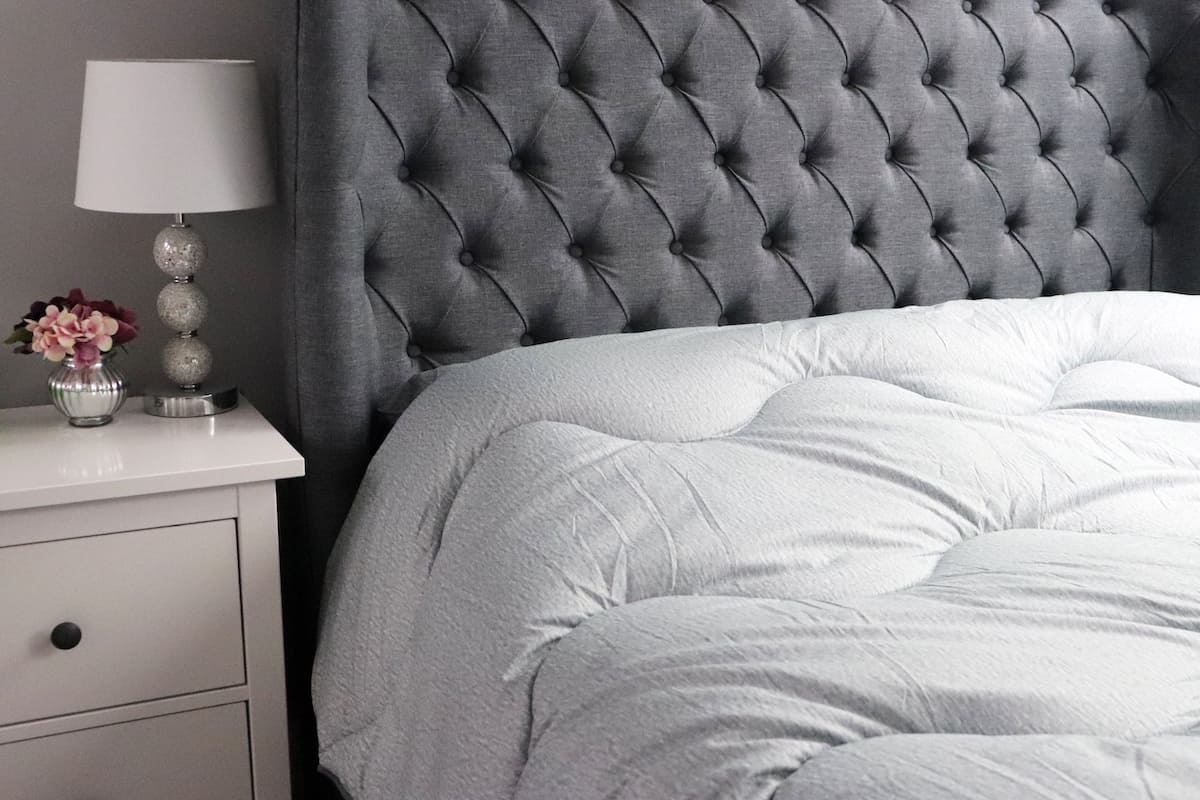 We don't have a tumble dryer but the coverless duvet is tumble dry safe and they just advise using a cooler setting where possible. When fully dry, the duvet is just as it was when it arrived – bouncy and soft and ready to be enjoyed all over again.
How can you use a coverless duvet?
We are going to be using the Night Owl Coverless Duvet on our spare bed. It's perfect for a bed that isn't used often but then allows the children to go and grab it whenever they want it too. It's the perfect product for a family home, a great alternative to sleeping bags, and I can see us dragging it out for every movie night, snuggled up on the sofa.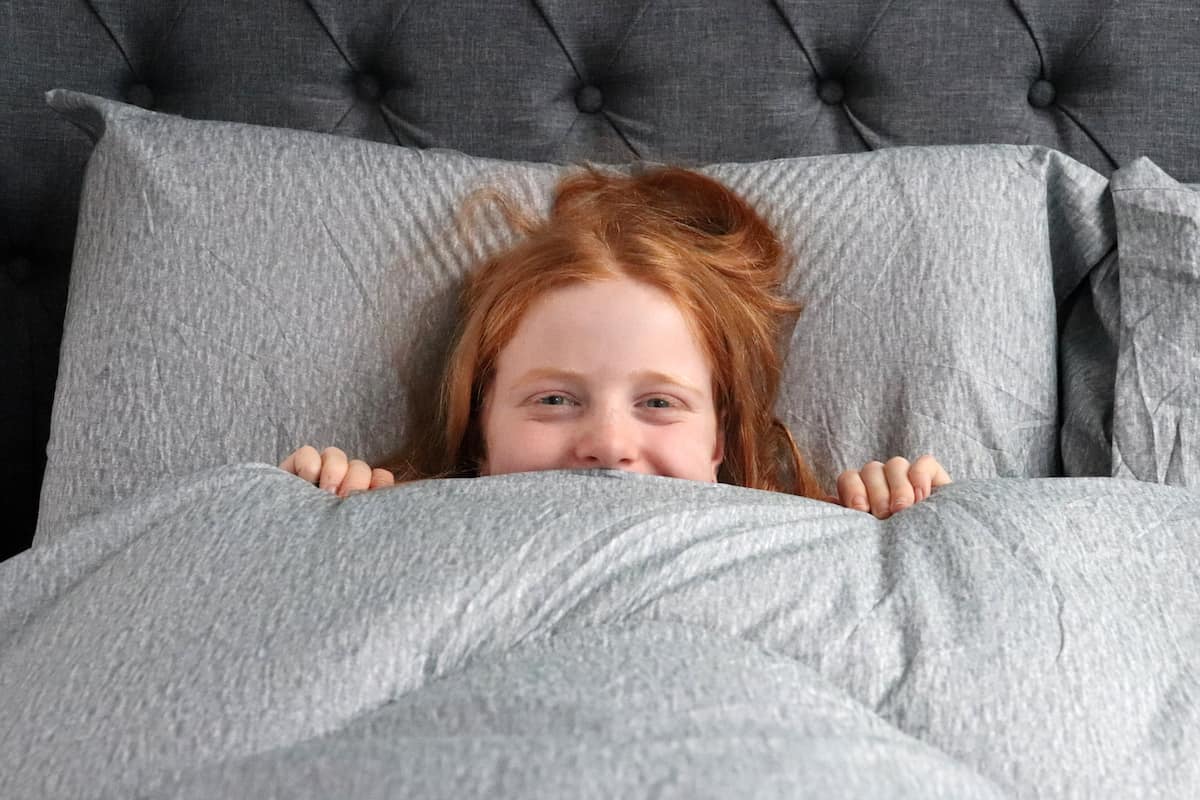 The coverless duvet would also be great to use outside when the children make dens in the summer, or to use on the garden sofa when we're out enjoying a summer's evening. As we can wash the Night Owl duvet so easily it feels like such a more versatile product than a standard duvet.
The Night Owl coverless duvet comes in a summer or summer/autumn warmth – a 4 tog or 10.5 tog duvet – and is just such a versatile product. It comes in all sizes from single through to super king size and delivery is free when you spend £50 or more.
I'm so pleased we've been able to try out a coverless duvet and the children think it's the bee's knees – and I can't help but agree with them. It's something we'll be using often as a family.
You can find out more and see the full Night Owl range over on The Fine Bedding Company website.