*This is a paid post
At the start of the month I was invited to the media preview event for the launch of the Language of Fertility campaign. It's been created to change the way people talk about fertility and I found the launch event eye opening and inspiring in equal measure.
For a long time fertility issues weren't really spoken about, they were something that went on behind closed doors. But, many women have found comfort and support in hearing other women's struggles to conceive. When women started talking about their experiences, it became apparent that we need to change the way we talk about fertility and baby loss.
What is the Language of Fertility campaign?
IVI London has worked with five extraordinary women to collect insights from their thousands of followers, women who have experienced or are experiencing fertility struggles. With this insight, the Language of Fertility: A Manifesto for Change has been created to help to affect change. And we can all play a part in making that change.
During the event we heard the stories of three of the main influencers involved in the campaign – Becky Kearns, Katy Lindemann and Kemi Olowe. Becky is a parent to three girls thanks to donor conception. Katy is childless not through choice, and Kemi has a son conceived through IVF.
We heard about their journeys to become parents and the interactions they had with friends, family and medical professionals during that time. Their stories were shocking. From hearing how robotic the medical profession can be, lacking emotion and empathy, to hearing so many inappropriate comments that women have received over the years and understanding how much blame is directed at women, and women's bodies, where fertility is concerned.
Each of the stories we heard were so different and yet had so much in common too. These incredible women are not alone in their experiences, they are sadly experiences shared by many. Hearing from all of the women made me realise that we have to do better – and we can all do our bit.
I attended the launch event with no preconceptions. I have never experienced fertility issues and so had no personal point of reference, aside from the stories of friends and family and ones I had seen shared across social media over the years.
Whilst listening to the stories I realised that I have been that person in my younger years who would ask someone, at a party or wedding, when they were going to have kids or if their baby would one day have a sibling. It was the complete ignorance of youth and it's only really since becoming a parent that I've appreciated how awful those comments are to people on the receiving end – especially if they have fertility issues.
As well as social situations like this, the event taught me so much about medical situations and how despite male and female infertility factors, women, more often than men, are frequently made to feel scared, regretful and to blame for any fertility issues a couple are going through.
The language used in the medical setting often directs blame towards a woman and the medical terms are in no way sympathetic to what people go through when trying to have a baby. There's a huge focus on failure – from failed embryo transfer and implantation failure to 'giving up on' fertility treatment to the horrendous sounding inhospitable womb. These are just a handful of examples from an endless list.
With language like this, it's not surprising that women feel blamed and like a failure at times during their fertility journey. But, it's not just healthcare professionals – friends make throwaway comments all the time and the tabloid papers always have insensitive or sensationalised articles that really don't help.
The language that society uses to describe fertility and baby loss can have a huge impact on how a woman can be made to feel, the choices they make and the outcomes of those choices. Put simply, the language we all use in society has to change. We must do better.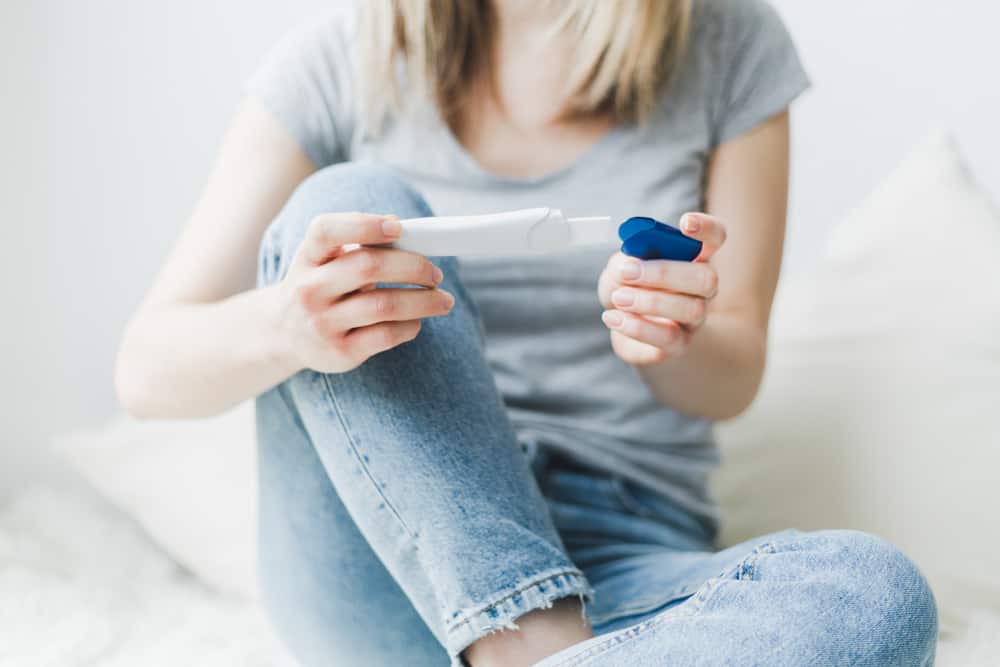 What can we do to change the Language of Fertility?
The Language of Fertility Manifesto has pledges that we can all make – as a healthcare professional, as a journalist or as a friend or family member of someone struggling to have a baby. The pledges give guidance on things to say and things to do as well as the things we really shouldn't be saying.
The pledges are simple. Things like listen rather than trying to fill silences and letting the person know that you are there for them. Only offering advice if asked for it as, after all, there's nothing worse than unsolicited advice!
Avoiding sentences beginning with 'At least you…' which invalidate the pain someone is going through. Sentences like 'At least you have each other', 'At least you know you can get pregnant,' 'At least you can adopt.'
And be kind. Empathise with their pain and don't tell them what you think they want to hear. You can't tell them it will work out eventually as, sometimes, it just doesn't. We can also all call out inappropriate comments to help educate others, just like the Language of Fertility has educated me.
So, my question to you is, will you pledge to change the Language of Fertility? The manifesto is tough reading at times but so inspiring. It shows how simple changes can have a huge impact and how we can all do our bit to get behind this and make sure our friends and family have a better experience going forward.
You can see the full Language of Fertility Manifesto here.