Any regular reader will know that we are a family of Harry Potter fans and love everything to do with the Wizarding World. So it felt only right that we try and do as many Harry Potter themed activities across London as we could and I thought I should share all the Harry Potter things to do in London with you in case you want to try them for yourselves.
Harry Potter Things in London
Warner Bros Studios Tour: The Making of Harry Potter
When people think of London and Harry Potter, the first thing that comes to mind is the Warner Bros Studios Tour. The Making of Harry Potter lets you travel through the Wizarding World, riding on a broomstick, having a journey on the Hogwarts Express and exploring Diagon Alley. It's an incredible day out for any Harry Potter fan.
You can read our Warner Bros Studios Tour review here.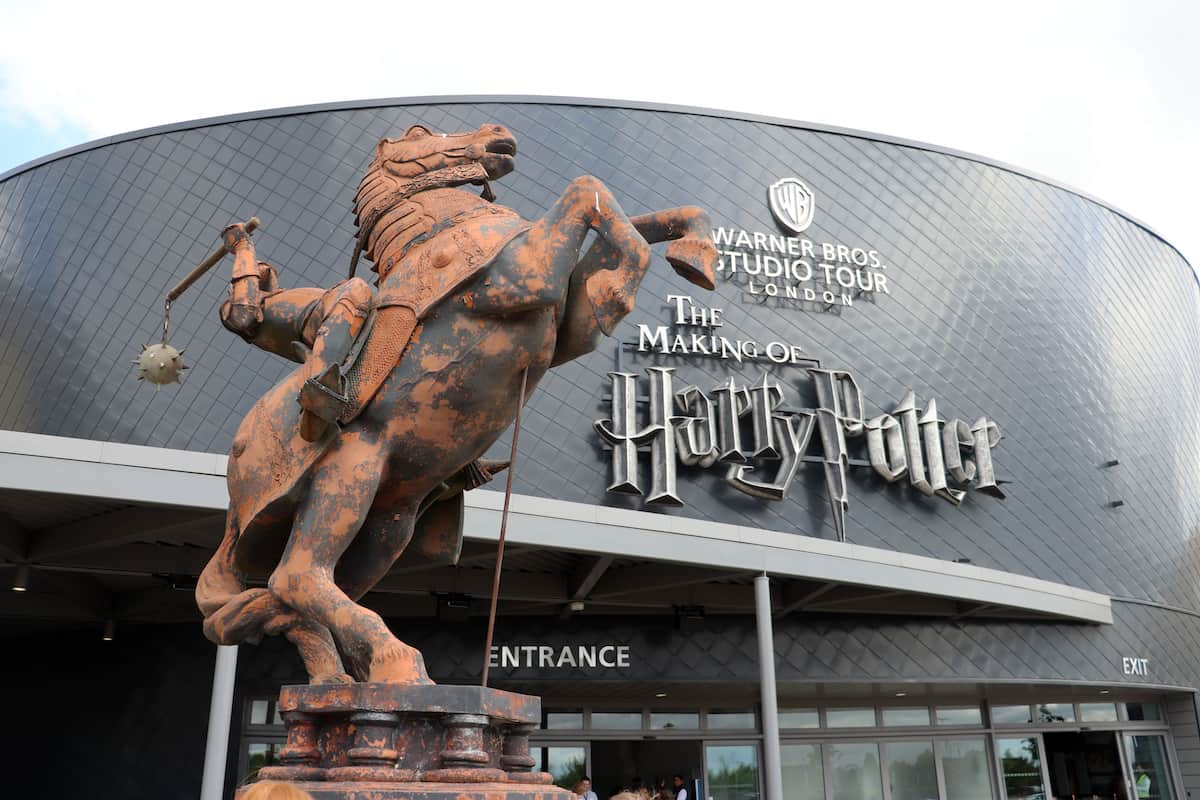 Kings Cross – Platform 9 3/4
For any Harry Potter fan's first trip to London, a stop at Kings Cross Station to see the real Platform 9 ¾ is in order. There's a great photo opportunity at the station and it's always a real hub of activity. Plus, there's the official Harry Potter Shop right next to Platform 9 ¾ too.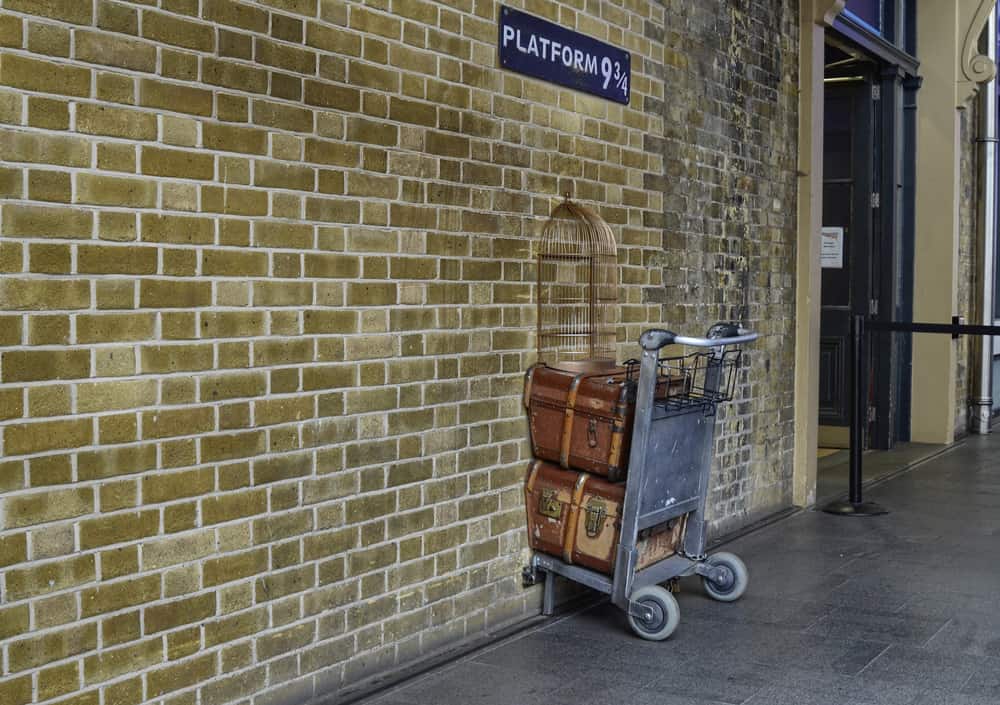 House of Spells London
Another great shop for Harry Potter fans in London is House of Spells. Selling so much licenced merchandise from so many different film and TV franchises, House of Spells is a treasure trove where anyone will find something they love. And it's well located right near Leicester Square and Chinatown too.
Harry Potter & The Cursed Child Show
The Harry Potter & The Cursed Child Theatre Show is high on everyone's list to see, Split into two parts, you can see them in the same day or on different days and there's plenty of time to grab some food and have a little explore in between too.
You can read a review of the show here.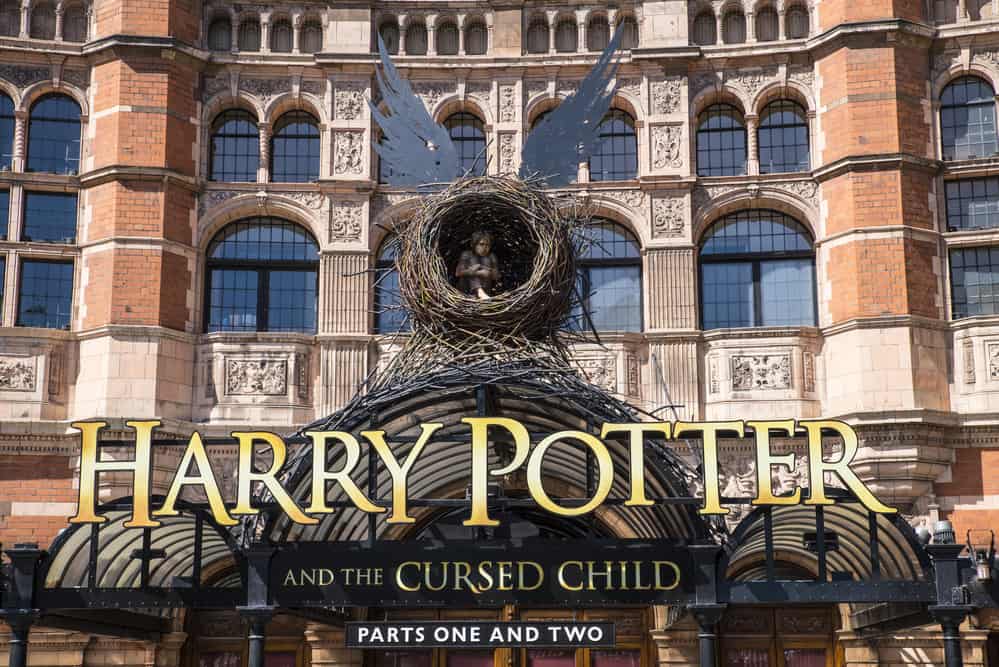 Find the Harry Potter Film Locations
Exploring London in search of the Harry Potter filming locations is always great fun and we've spotted a fair few during our London adventures. Whether it's Leadenhall Market – the real life Diagon Alley, Australia House also known as Gringotts Bank or Great Scotland Yard, home of the Ministry of Magic. There's always something to see. We've been working our way through all the UK Harry Potter filming locations if you'd like to take a look at our progress.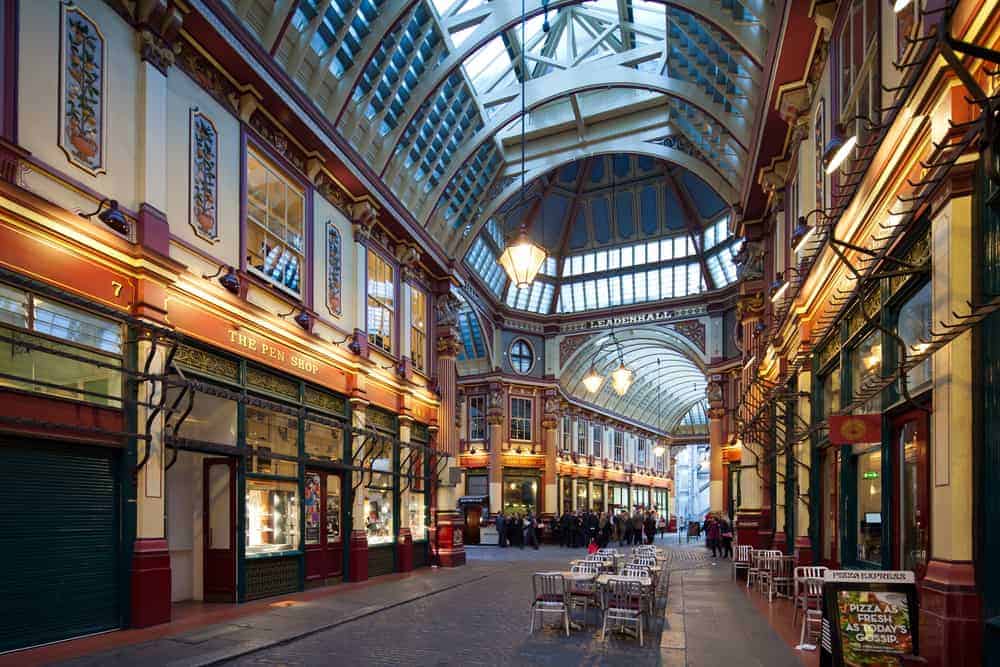 Harry Potter Guided Walking Tour
To help find your way around London, and making sure you don't miss any of the sights, a walking tour can be a fantastic options. There are so many organised tours with both paid and free options. Plus, many websites have self-guided walking tours available too if you want a handy trail to follow but want to make your way around in your own time.
Harry Potter Bus Tour
If you're looking for a different kind of tour, Brit Movie Tours offer a Wizards London Bus Tour. This magical fun packed coach tour shows you the Harry Potter film locations and so much of J K Rowlings' inspirations for the books. It's three hours long and is a great way to see London from a Harry Potter perspective, ending at Kings Cross Station for a quick trip to Platform 9 ¾ too!
Magical Cocktail Making Class at The Cauldron
When you're done adventuring, why not make your very own potion at The Cauldron? This two hour immersive experience teaches you how to mix potions whilst enjoying your very own concoctions. Put on a cape, wave your magic wand and get started. It looks like a fantastic experience!
Afternoon Tea at Cutter & Squidge Potion Room
You might fancy afternoon tea instead and Afternoon Tea at the Cutter & Squidge Potion Room is a great choice. Step down into the basement for the potion class where you'll put on a cloak, take your seat and await your Potions Master! Accompanied by a delicious sweet and savoury afternoon tea, it's something different that the whole family can enjoy.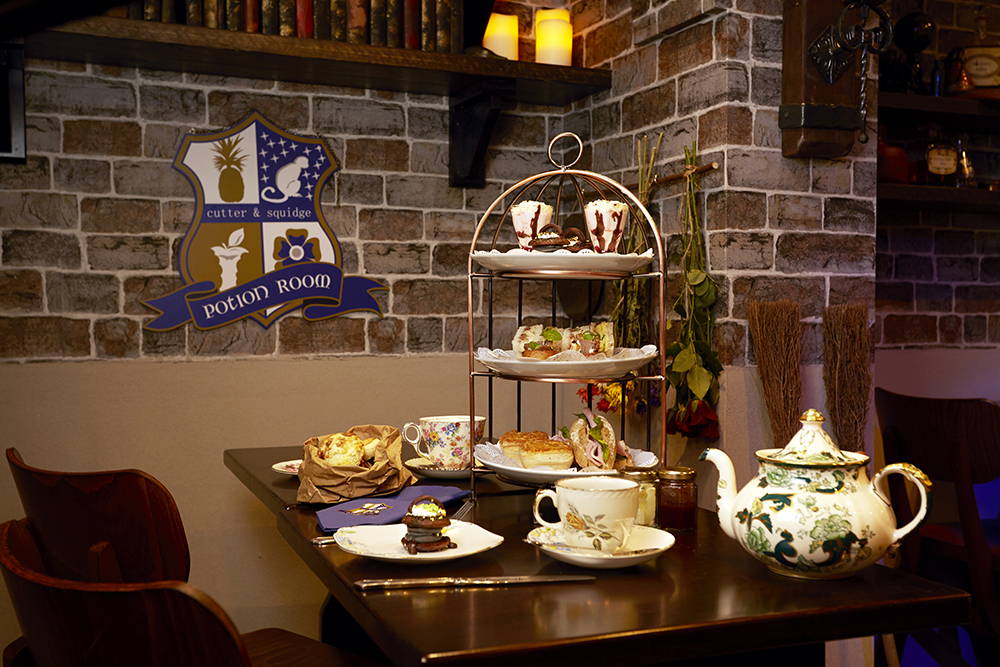 An Experience at Wands & Wizard Exploratorium
If you feel like afternoon tea, a potion making class or a wand experience where you can customise, design and build your own magic wand, then the Wands & Wizard Exploratorium is the place to visit. With so many experiences for any witch or wizard in the making, it'll definitely create an event for you to remember.
Magic London: Harry Potter Exploration Game
If you want to add something extra to a Harry Potter sightseeing trip to London, why not do the Harry Potter Exploration Game? Explore London whilst playing a fantastic interactive game on your phone.
Wizard-themed Escape Room Games
I've found quite a few Harry Potter-esque escape rooms that I think any Harry Potter fan would enjoy. London Escaped School of Magic and Enigma Quests School of Witchcraft and Wizardry look fantastic!
Harry Potter Photographic Exhibition
The Harry Potter Photo Exhibition in Covent Garden looks like something different for a Hogwarts fan. You get to journey through memories captured during years of magical filmmaking, seeing iconic photographs and looking behind-the-scenes at key moments in the film series, from Harry's first day at Hogwarts through to the Battle of Hogwarts.
You can read a review of the Photographic Exhibition here and one from Mummy Travels here.
House of Minalima
House of Minalima is the design studio behind the graphic props of the Harry Potter and Fantastic Beasts films, founded by Miraphora Mina and Eduardo Lima. It's a gallery and store showcasing a treasury of graphic works and designs from the Harry Potter franchise. It's a real hidden gem for any Harry Potter fan and completely different to any other Harry Potter experience in London.
You can read more about House of Minalima here.
The Georgian House Hotel
If you're looking for somewhere Harry Potter themed to stay in London, the Georgian House Hotel Wizard Chambers would be perfect. Concealed in the lower ground floor, guests will need to pass through a portrait-lined passageway, bathed in candlelight, to discover their castle themed room. Complete with stained glass windows, stone walls, archways, trunks, cauldrons and four-poster beds hung with velvet curtains, it can transport you right into the Wizarding World.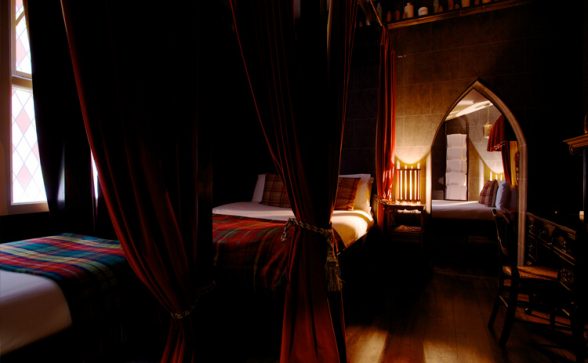 So there you have so many suggestions for a Harry Potter themed break in London. I'll add more as I discover them and if I've missed your favourite, please do get in touch and let me know.
If you're looking for more London inspiration, these posts may help: