Disclosure: We were invited on this day out for the purpose of this post however all opinions are my own.
Just after Christmas, we were lucky enough to get tickets to see Disney on Ice: Dream Big at the O2 in London. We have been to see Disney on Ice a few times both at the O2 and at Wembley Arena and it never disappoints.
Each time the show goes on tour, the theme is changed with the stories mixed up with familiar Disney characters telling their stories and drawing the audience in. Dream Big was a bit different in the fact that there were more Disney characters in the show than we had previously seen. Each section was shorter than we were used to seeing, but with the sheer variety of all our favourites, this added to the overall experience and reminded us why we, as a family, love Disney so much.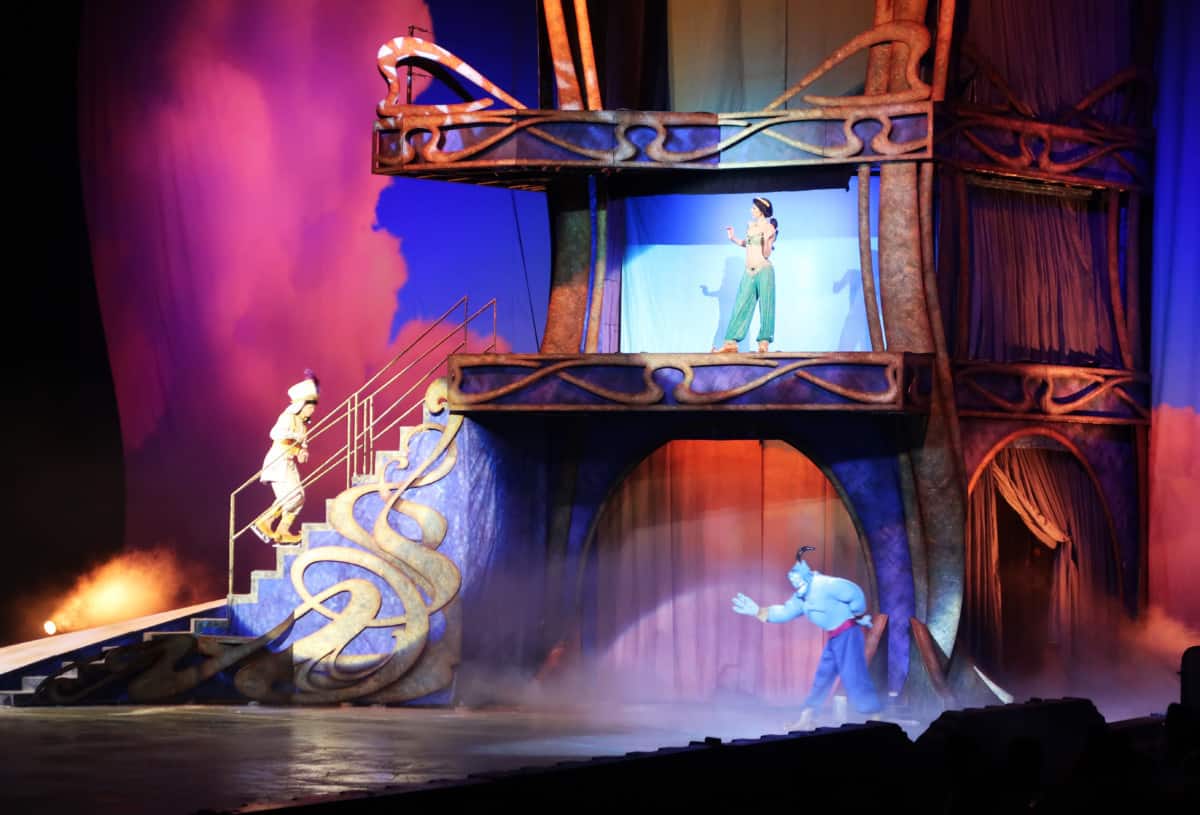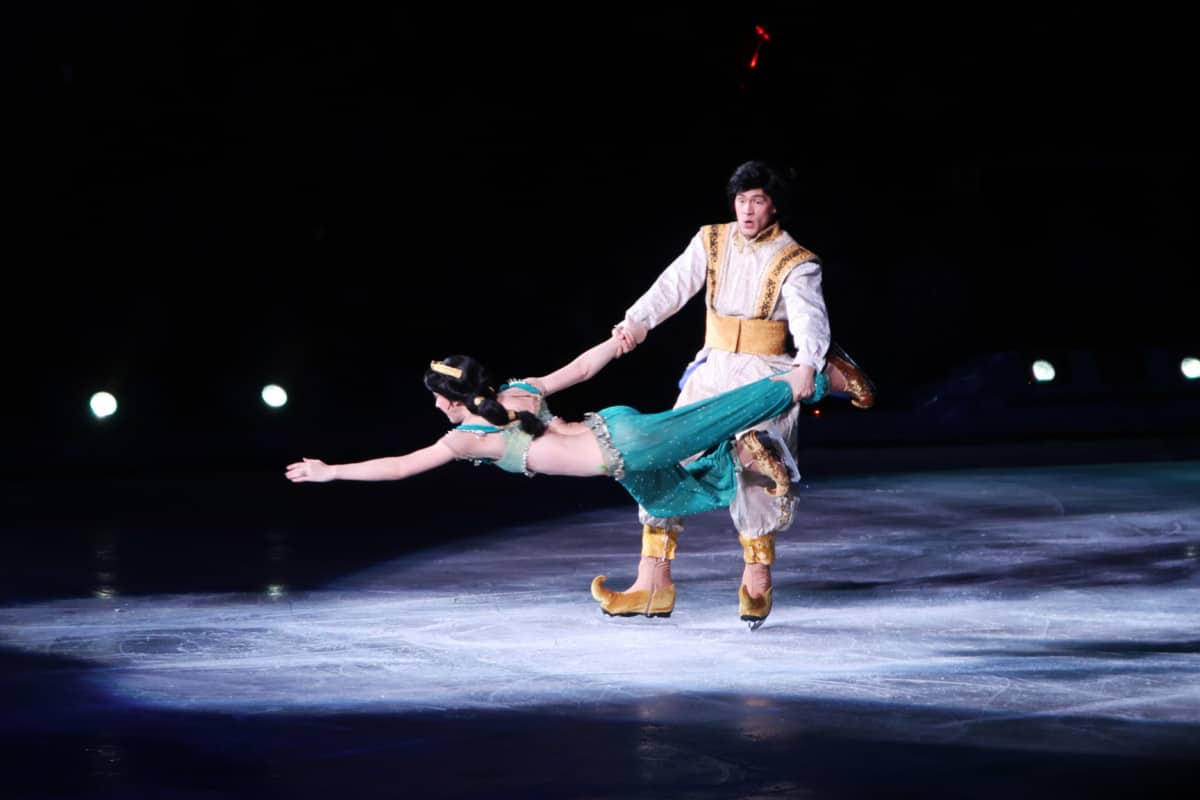 The show kicked off with a short appearance by Mickey and Minnie themselves, who are this year celebrating Mickey's 90th birthday. Minnie let us know that we would be seeing lots of Princesses and Heroes and their dreams of being bigger than they are. Mickey and Minnie acted as continuity between acts and the children were drawn to them instantly, not noticing the scenery changing behind them. The first story was new to Disney on Ice – Aladdin. The initial meeting between Princess Jasmine and Aladdin in the market was beautifully acted and danced out on the ice and everyone's favourite Genie was quickly introduced. The songs in Disney on Ice are sampled from their original movies and the Genie didn't disappoint – it felt as if Robin Williams himself was skating around in front of us. The whole audience was clapping along in time.
Each act stayed faithful to their Disney movie and were flawlessly brought to the ice by awesome performers in authentic costumes. Cinderella had her blue ball gown on and appeared in her magnificent carriage, Belle was beautiful and graceful on the ice as were Anna and Elsa in the highlights from Frozen. Prince Philip even battled it out with a huge fire breathing Maleficent dragon before slaying it right in front of our eyes. There was just enough of each classic story to capture your imagination. Sebastian's rendition of Under the Sea was also fantastic, one that the children always love seeing on the ice.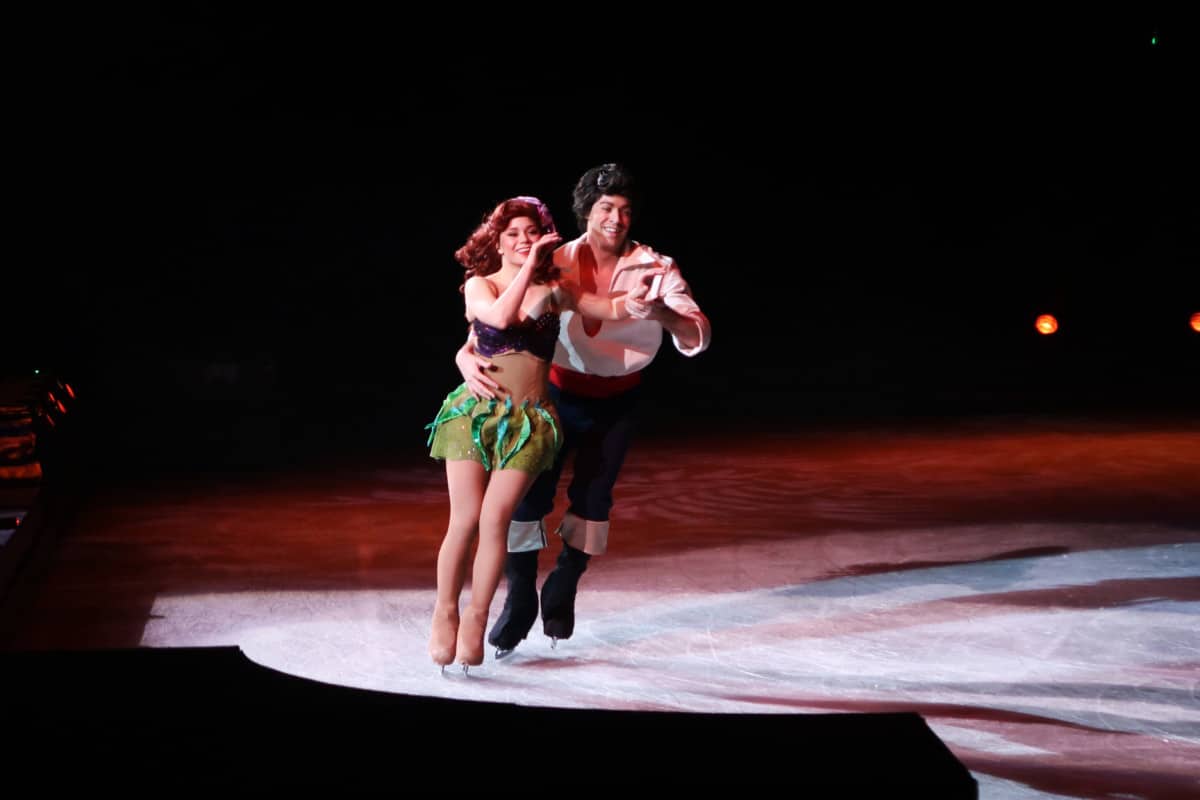 Another new addition to the Disney on Ice line up was Moana. She held the rink magnificently on her own before being joined by Maui on her quest to live up to her Grandmother's spirit and return the Heart of the Ocean to where her ancestors took it. Working with Maui (and a little Disney magic!) she defeated the lava spewing volcano and restored peace and harmony. This was a great taster for a story that we think would be greatly received if it were to have it's own show, like Frozen has previously.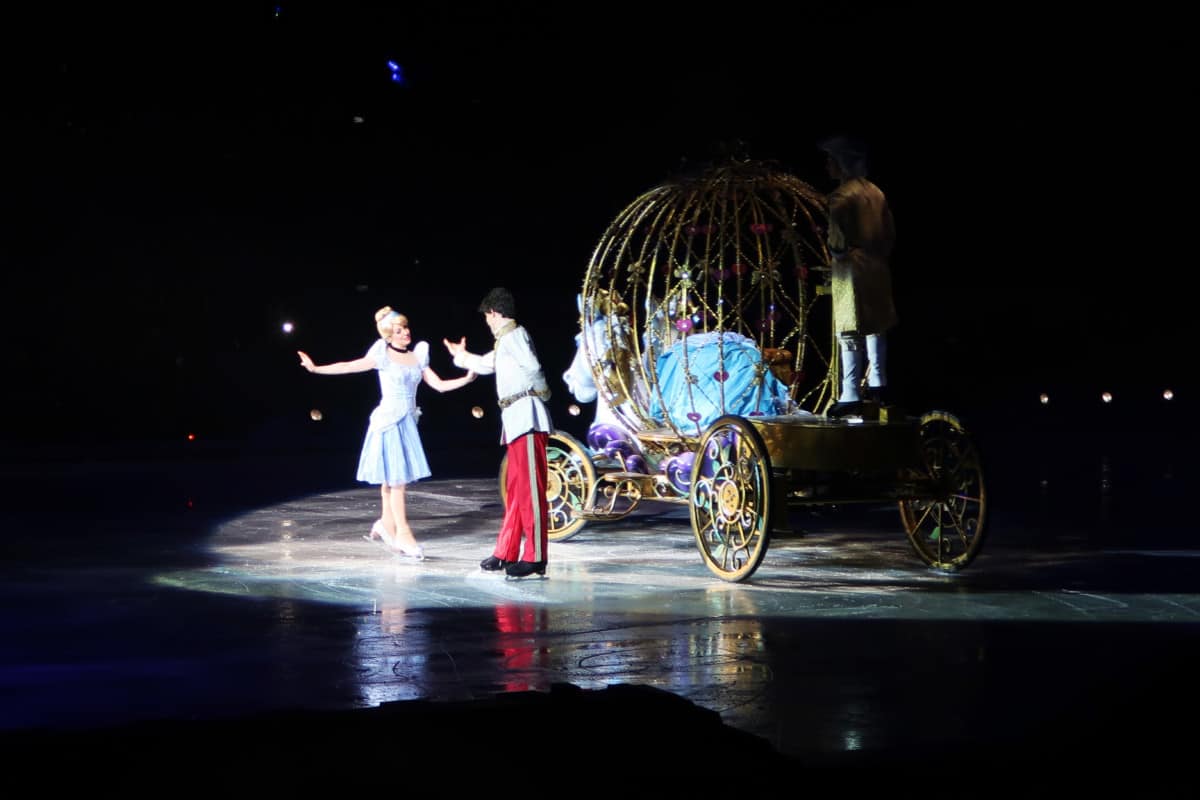 You can catch Disney on Ice: Dream Big at the O2 for a few more days until January 6th before Disney on Ice returns in March with an all new show – The Wonderful World of Disney on Ice. You can find out more here.