Disclosure: We were invited on this break for the purpose of this review however all opinions are my own.
Dave and I hadn't had a child free weekend away since before we had LP and when Handpicked Hotels offered us the chance to review one of their hotels I couldn't wait to have a much needed break with Dave. We're familiar with the Handpicked Hotels brand as their Audleys Wood hotel in Hampshire is where Dave proposed to me just over 6 years ago!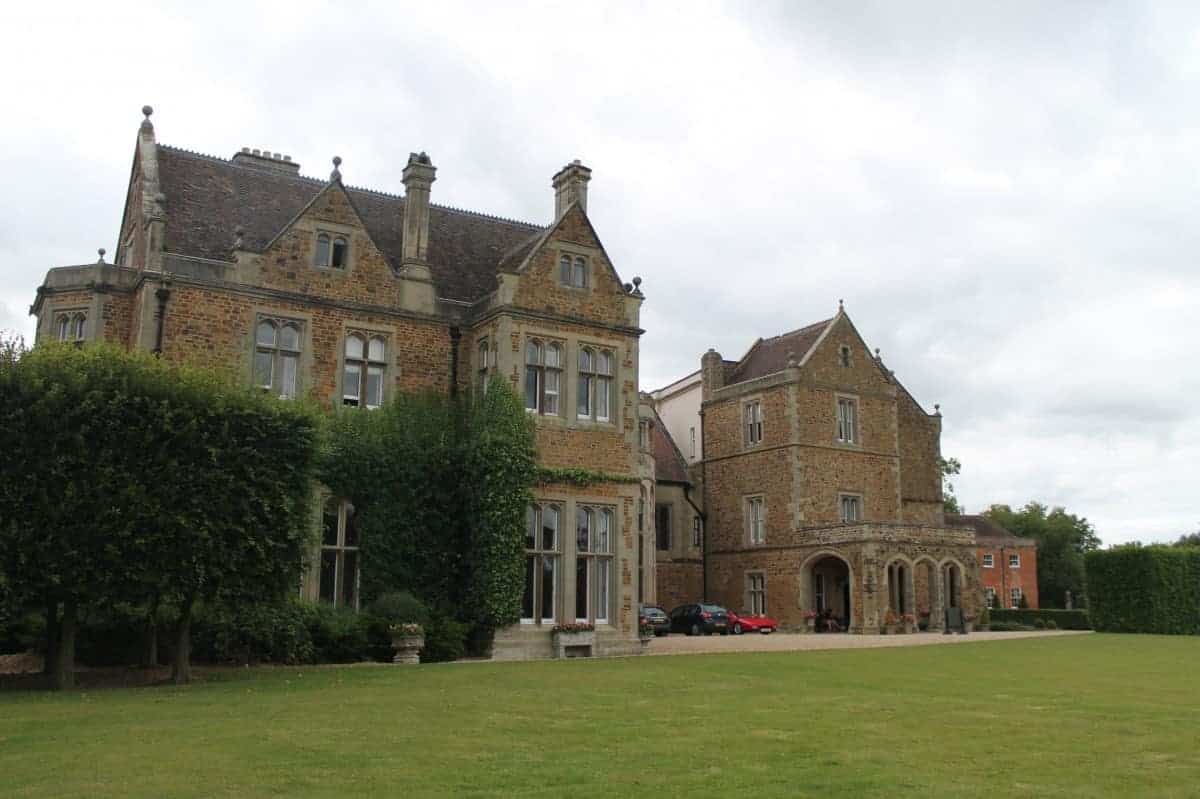 What were our first impressions of Fawsley Hall Hotel?
We booked to stay at Fawsley Hall Hotel and Spa in Northamptonshire. Fawsley Hall Hotel was well signposted from the motorway and set in 2,000 acres of parkland and gardens – It feels very much like the countryside to me!
Fawsley Hall Daventry is a beautiful old Tudor building that has a huge amount of character and original features and a great history too – Henry VIII and Elizabeth both enjoyed the Fawsley House hospitality amongst other famous historical figures.It's a beautiful country house hotel with ample free parking in the car park.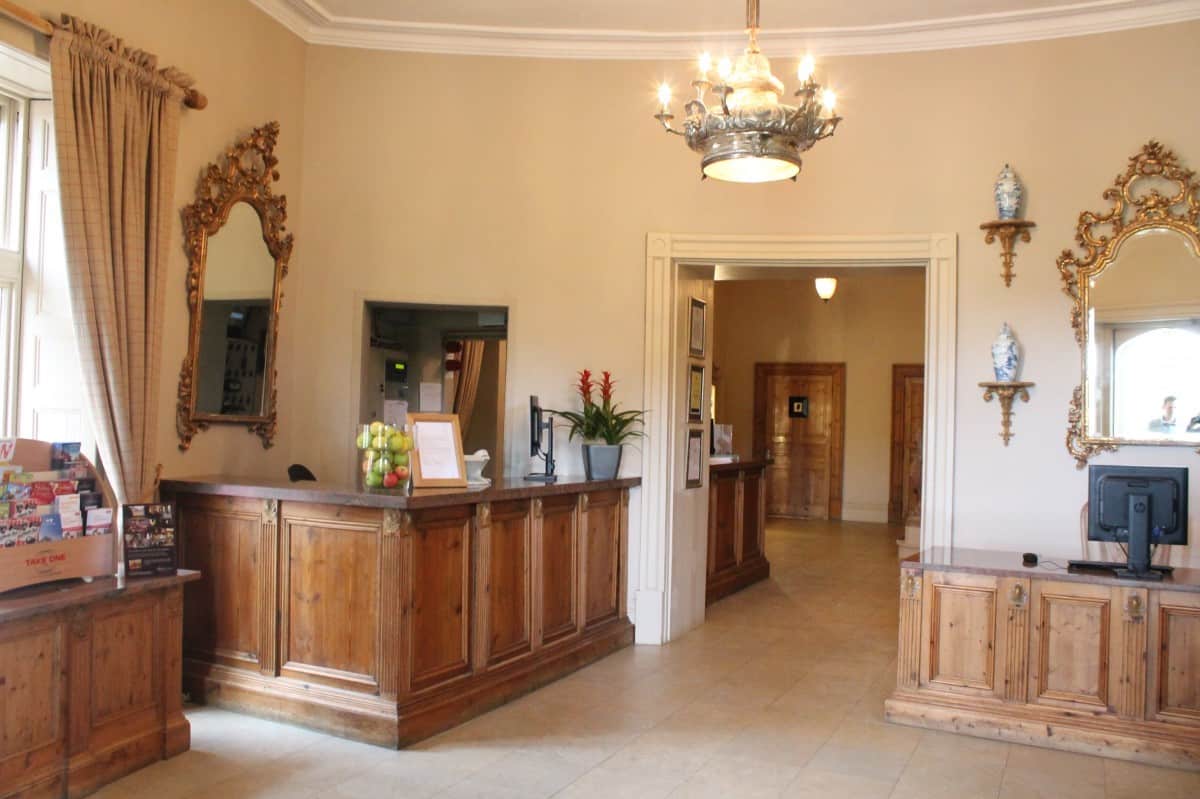 What was our suite like at Fawsley Hall Hotel?
We were given a suite for the night and it was stunning – four poster bed, antique furniture, dining area, seating area, huge bathroom with separate shower and even a dressing room. Dave and I have never stayed in such a opulent room before and we really enjoyed it – even having a lazy saturday afternoon of baths and TV whilst enjoying the complimentary dressing gowns, coffee, free wifi and magazines. We couldn't have asked for any more from the beautiful Fawsley Hall Hotel Suite.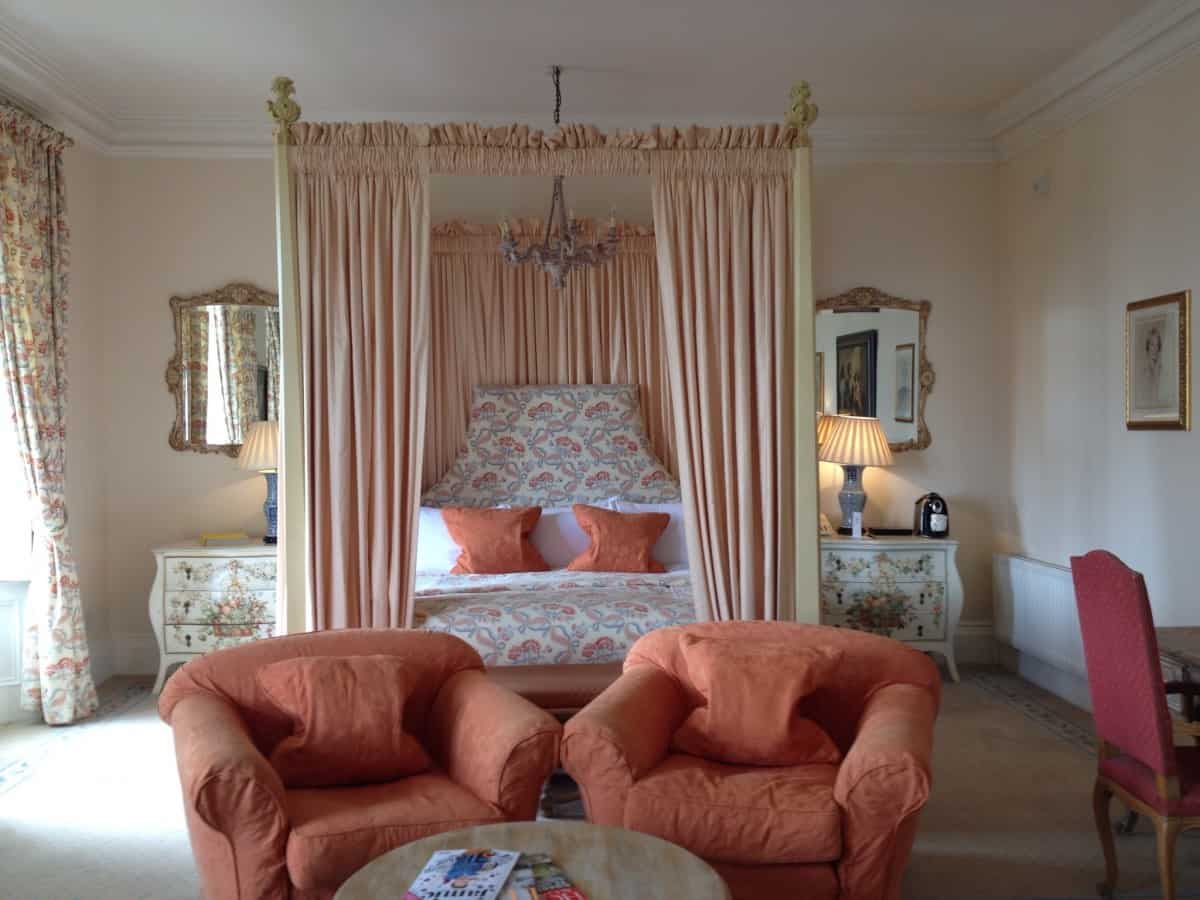 What is afternoon tea like at Fawsley Hall Hotel?
Soon after our arrival we had afternoon tea – something Fawsley Hall Hotel is renowned for. We had a table reserved in the Tudor Great Hall which was a perfect setting for such an indulgent treat. We chose the Champagne Afternoon Tea and enjoyed not only a glass of champagne but a huge pot of tea as well.
A cake stand was brought out which displayed our selection of finger sandwiches, mini cakes and pastries and fruit scones. Dave and I are huge fans of afternoon tea and have it at every opportunity but we have never experienced afternoon tea like the one at Fawsley Hall Hotel.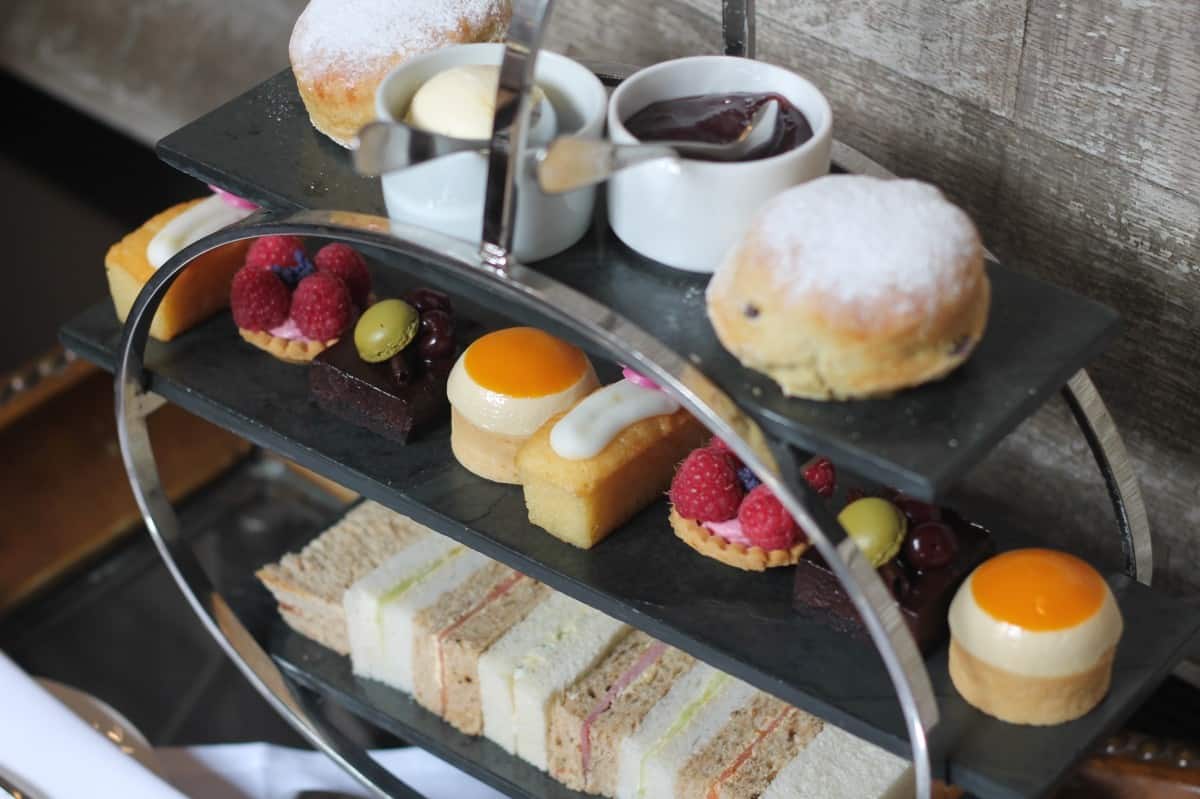 The cakes were lovely and rich, full of flavour and although a huge cake fan I have to admit that the scone beat me – I just could not eat it all. If you stay at Fawsley Hall Hotel, skip lunch and have the afternoon tea instead – you won't be disappointed.
What is the Fawsley Hall Hotel spa like?
We then went back to our suite to relax before going to the Fawsley Hall spa for a full body massage for both Dave and I. Neither of us have had a massage before and didn't know what to expect. The relaxing spa facilities are for guests to use and were well equipped with treatment rooms, steam room, indoor pool, swimming pool spa and gym. The staff were lovely and the amount of treatments on offer was impressive. Our massages lasted 25 minutes and we found them a relaxing addition to the afternoon and a great way to wind down before dinner.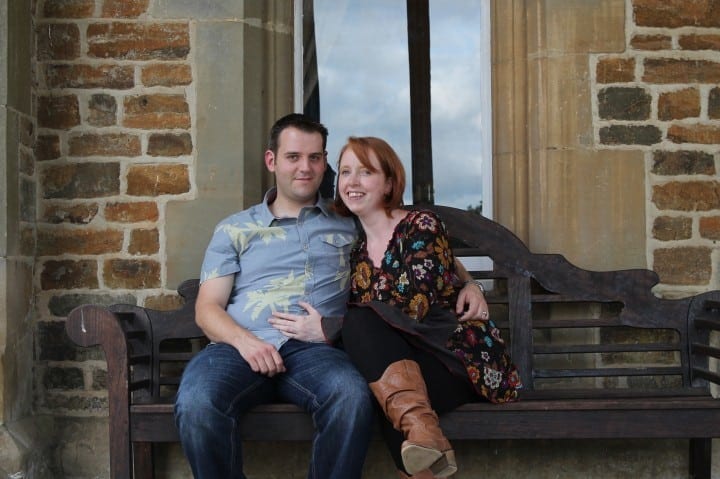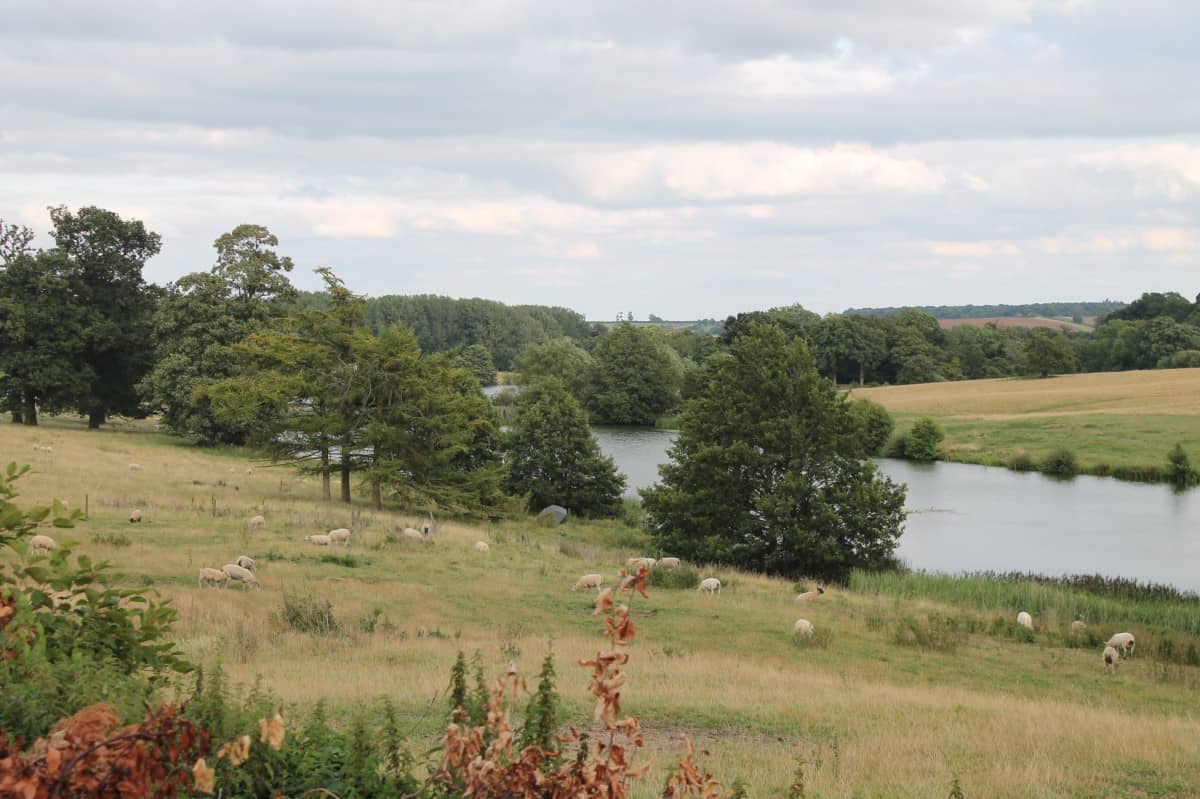 Dave and I then spent some time wandering around the grounds before going and getting ready for the evening. This was the only time we really noticed that Fawsley Hall Hotel & Spa is currently undergoing some renovation works and parts of the gardens were being dug up. Parts of the hotel smelt of paint too but overall the renovations weren't disruptive to our stay at all.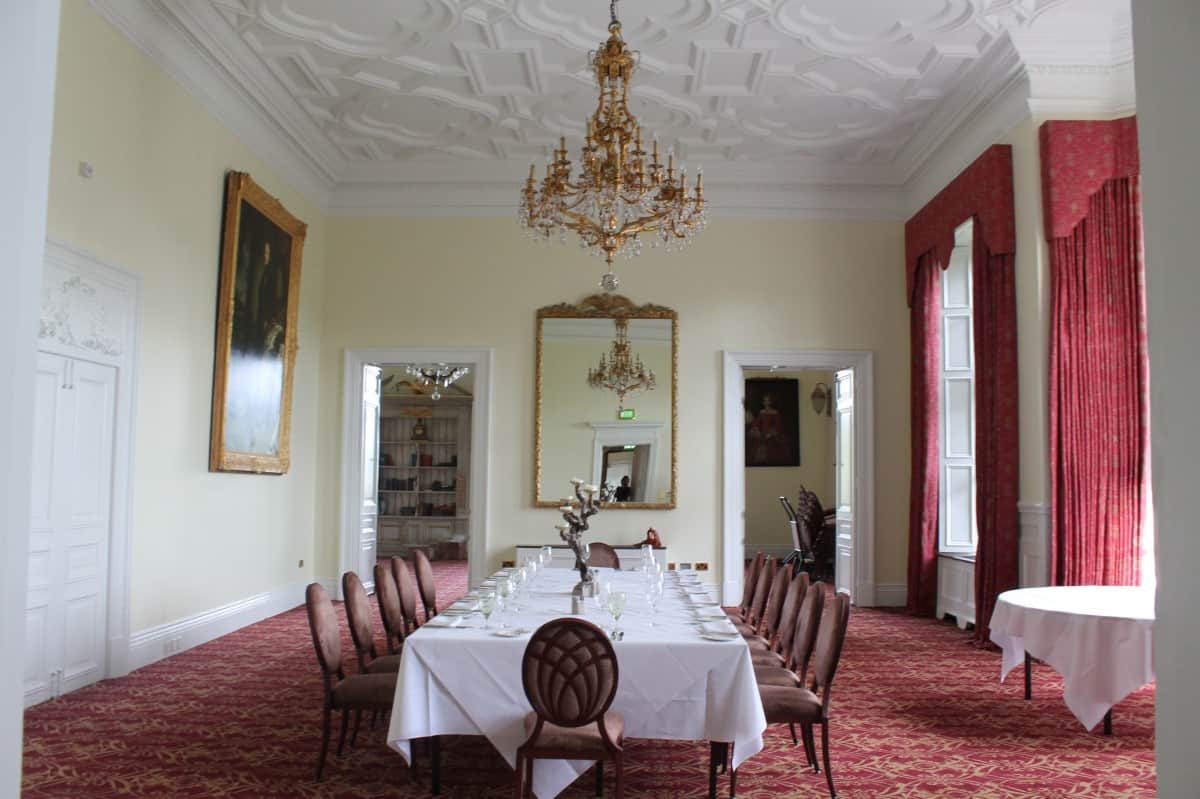 What is dining like at Fawsley Hall Hotel?
We had dinner is Fawsley Hall Hotel's Cedar Restaurant and chose from the evening set menu which was £37 each for three courses. Dave had deep fried goats cheese to start and I had chicken liver parfait – both were lovely although I would have liked slightly more toast – a very slight criticism!
We both chose rump steak and chips as our main and the chips were easily the nicest chips I have ever eaten – seasoned to perfection! The steak was beautifully cooked and I couldn't finish it all – we had to leave room for dessert! I chose the pistachio and raspberry sundae and Dave had the  panna cotta. The food was incredible and definitely value for money. Fawsley Hall Hotel also had an extensive wine list to accompany the meal.
After dinner Dave and I went back to our room to relax and watch TV before bed. The bed was really comfortable and we both slept well. Our only observation is that Fawsley Hall Hotel does generally have creaky floorboards, not something that can really be helped with such an old building but it does make you aware of other people moving around the hotel during the day and night. I have been informed by Fawsley Hall Management that the floorboards are being looked at as part of their current renovation works so this shouldn't be an issue going forward.
What is breakfast like at Fawsley Hall Hotel?
In the morning Dave and I had a lovely lay in until gone 9am – the luxury of a child free break! Breakfast was served until 11am on a weekend and we went back to The Cedar Restaurant to enjoy a full english breakfast. As well as the usual cooked breakfast, Fawsley Hall Hotel also offers a wide variety of alternative hot breakfasts and a buffet style continental selection with bread, cold meats and cheeses, fruit, pastries and cereal. Fawsley Hall Hotel breakfast was a great way to finish off our stay.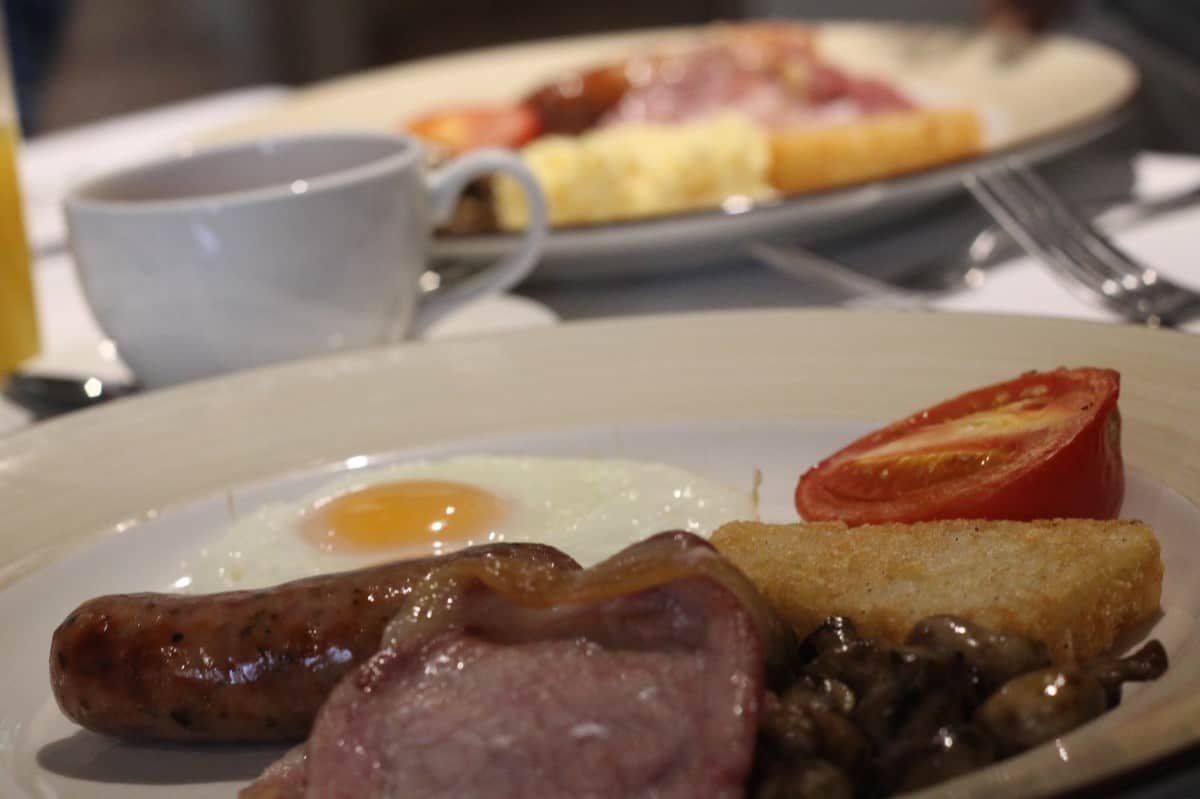 We hadn't had a break away since before having children and Fawsley Hall Northamptonshire was definitely the welcome break that we needed. The staff were friendly, welcoming and attentive, Daventry Fawsley Hall Hotel was a beautiful building to stay in and the whole hotel site was quiet, peaceful and relaxing.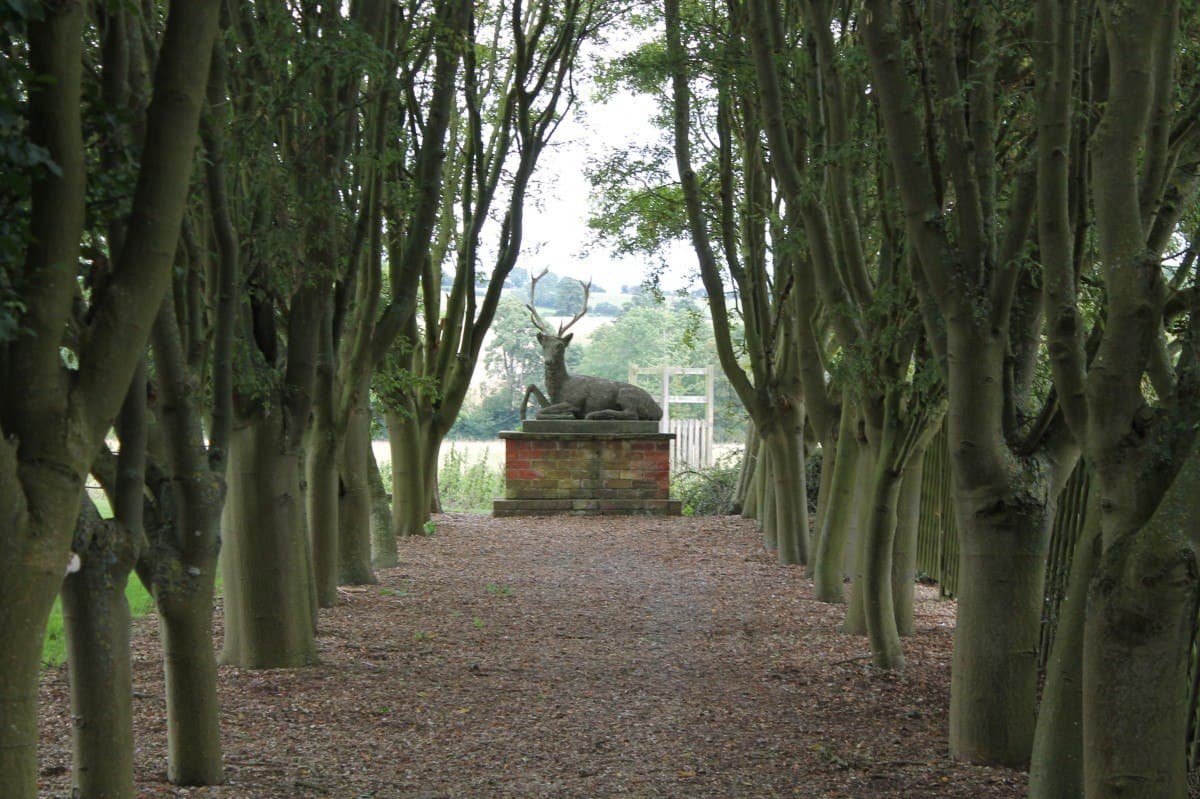 If you are looking for a spa break, somewhere to relax or somewhere to celebrate then the Hand picked Hotels Fawsley Hall Hotel would be a great place to go. We really enjoyed our break and would love to go back again in the future.