A couple of weeks ago Lauren and I met up at Fishers Farm Park for a day out and a play whilst LP was at school. We hadn't been to Fishers Farm Park before but we knew it was a farm – but so much more than that too with loads of activities for the children. Due to the weather and our limited time though we decided to just make use of the Fishers Farm Park Play Zone – a slightly cheaper ticket that allows you access to all of the indoor play areas as well as the restaurant, gift shop and toilets.
The Play Zone at Fishers Farm Park is immediately welcoming. It's all indoors and set out into lots of different play areas suitable for a range of different ages. The children loved exploring the different areas and there was plenty of places to sit for Lauren and I to chat and enjoy a cup of tea whilst they played.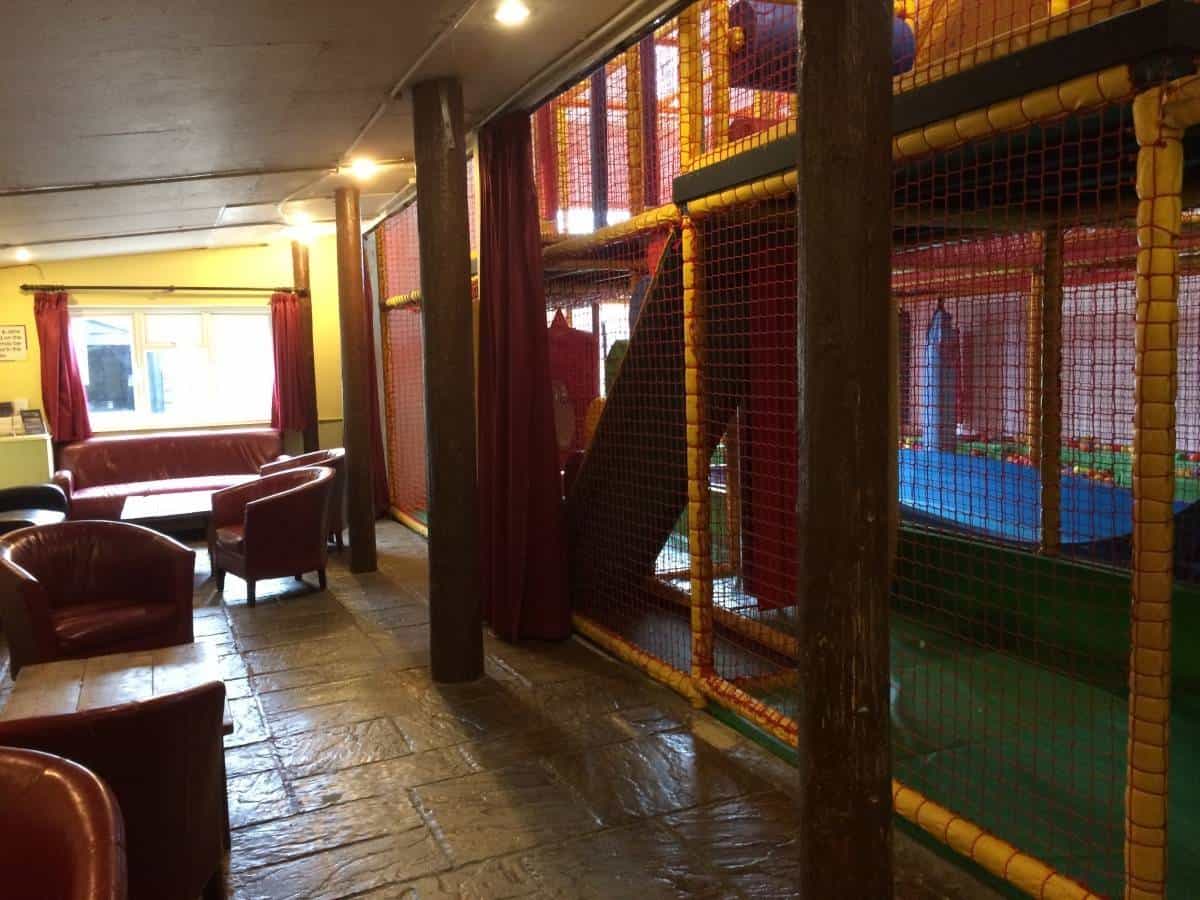 The play areas have everything from typical soft play shapes and play frames to ball pools, swings and slides. There really is everything you need to keep any child entertained. The children absolutely loved it.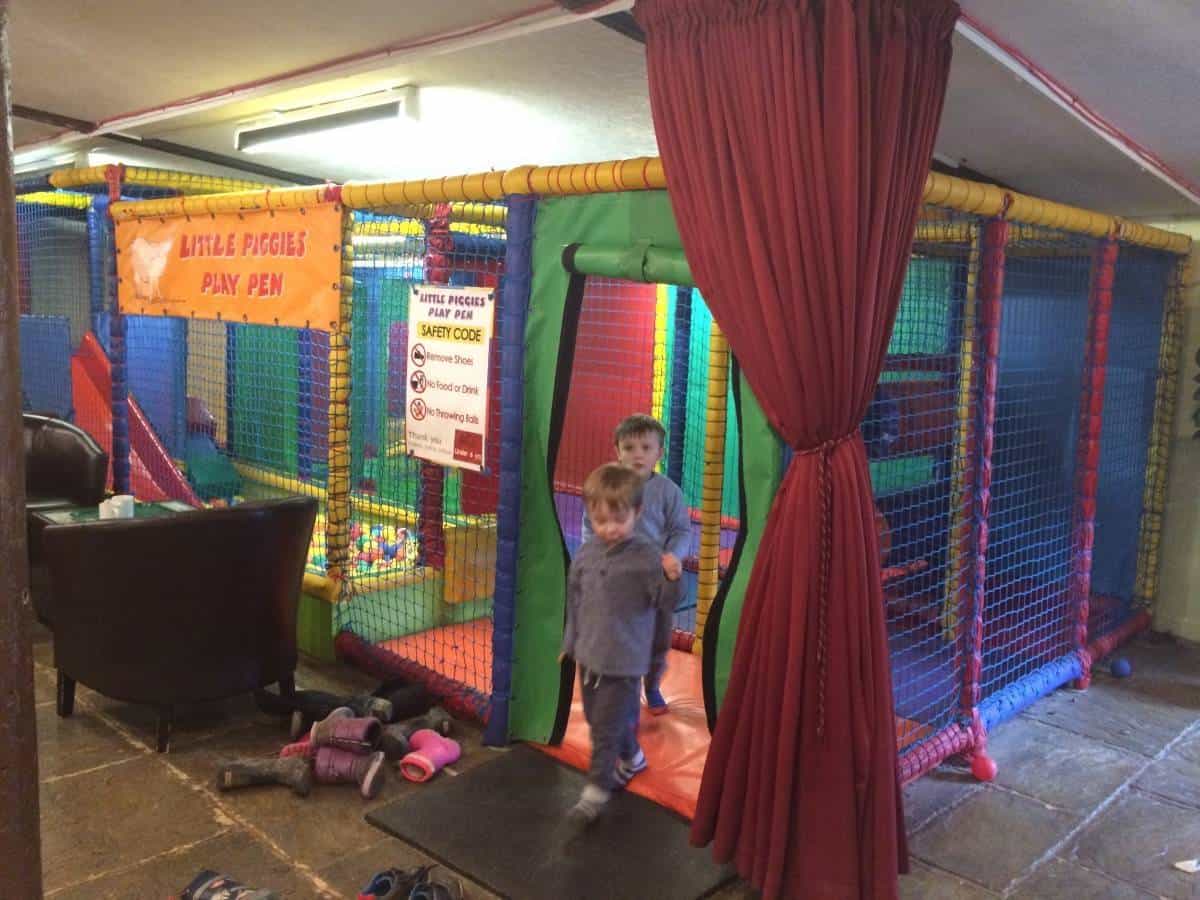 During our visit we had tea and cakes from the cafe which were lovely – the cakes were a homemade style and lovely and moist. Great value and a really lovely treat. We also had lunch in the restaurant which although only had a limited menu it catered for lots of different tastes and was pretty good value too. I had an all day breakfast, Lauren had a pork wrap and the children had chicken nuggets and chips and macaroni cheese.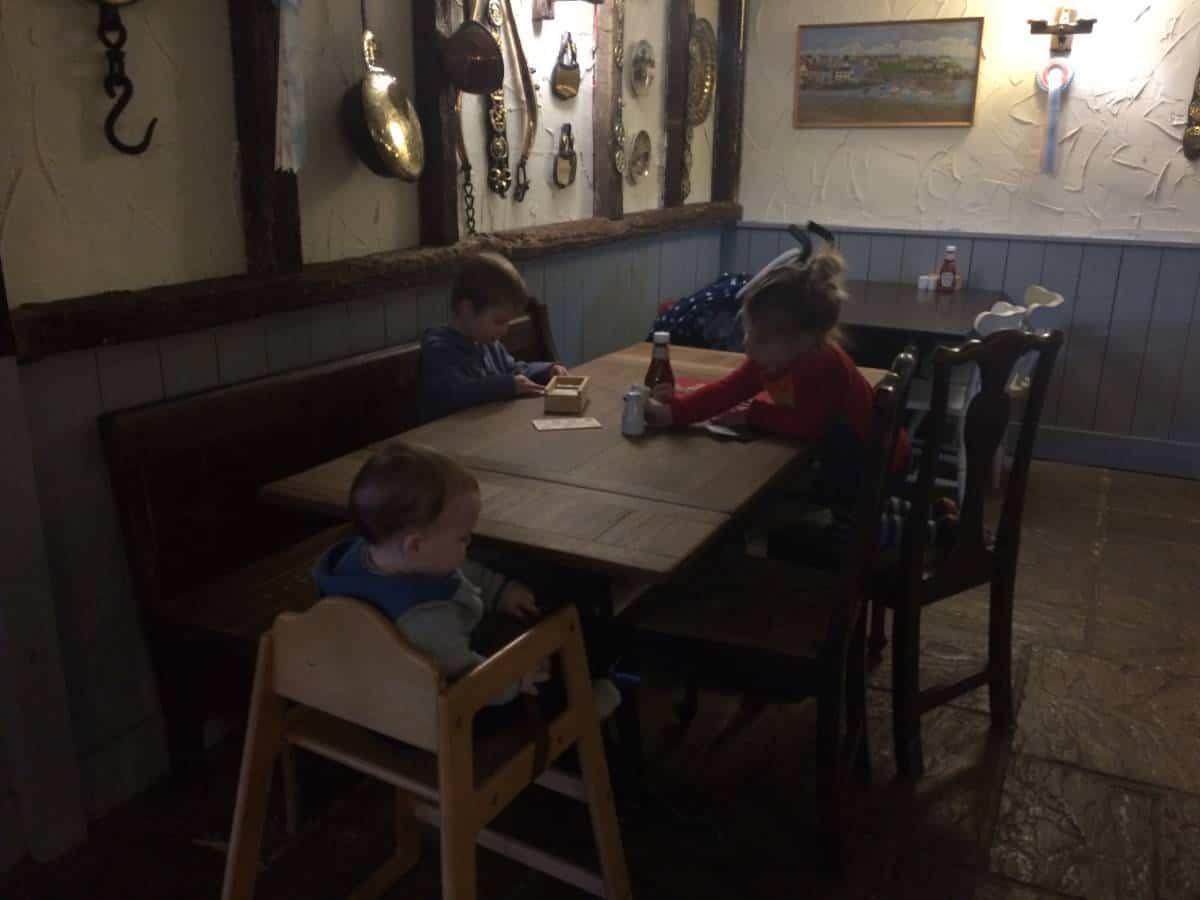 We were impressed with the quality of the food – with freshly baked bread, chicken nuggets made from chicken breast rather than processed meat and really good quality sausages too. It was all locally sourced and really good portion sizes too.
After lunch we explored the final area of the play zones – a room with four different slides in it, a toddler soft play area and a sensory room. The slides were an instant hit and they had ones for different abilities – by the end of our visit both children had mastered three of the slides – but steered clear of the 'death drop' style slide.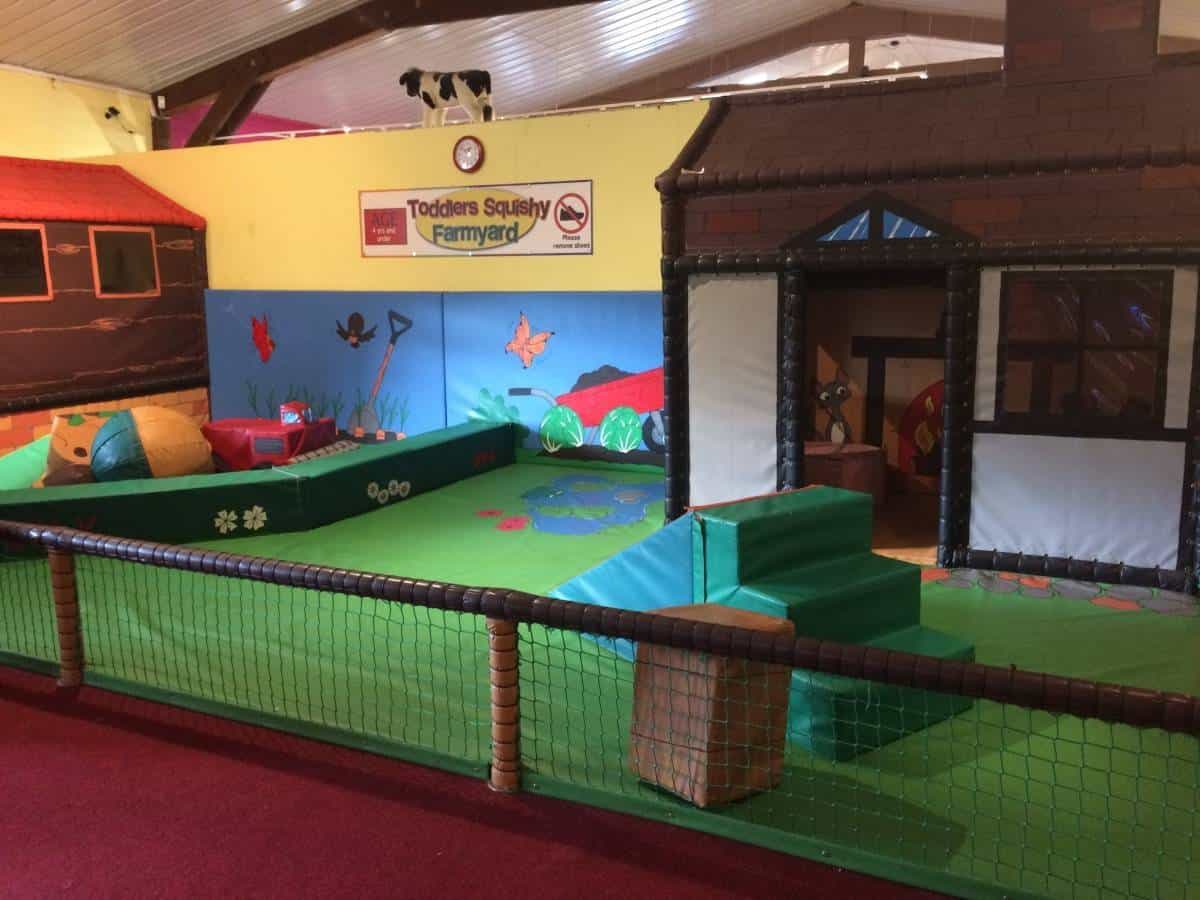 The sensory room was fantastic for babies with a bubble type, lots of lights and a soft area for them to play on. The whole play zone at Fishers Farm Park was great for both us and the children. There was plenty for them to do and it was good value too. A really lovely day out was had by all – and we're looking forward to going back when the weather's nicer to explore the farm and outdoor attractions.