I have been making banana cakes for years. That, and banana bread, are our go-to when it comes to using up overripe bananas. But, you really can get bored of simple banana loaves quite quickly.
So I thought I'd put together all our favourite family overripe banana recipes to give you inspiration next time you have old bananas to use up in the fruit bowl. There's something here whether you have one banana to use up or a whole bunch!
So here are all our favourite leftover banana recipes:
Banana Pancakes
These easy healthy banana pancakes are a great way to start the day as well as a good way to use up ripe bananas. With a little protein boost in them they're a healthy choice for the whole family and can be made in minutes.
Fruity Nutty Banana Muffins
Muffins are a great alternative to loaf cakes when baking and usually take half the time. These fruit and nut banana muffins have a really great texture to them and are something the children love to bake.
Fruity Banana Muffins
We often make delicious muffins loaded with dried fruit, using whatever we have in the cupboard. This fruity banana muffin recipe is a great choice for breakfasts, desserts or just a sweet snack during the day.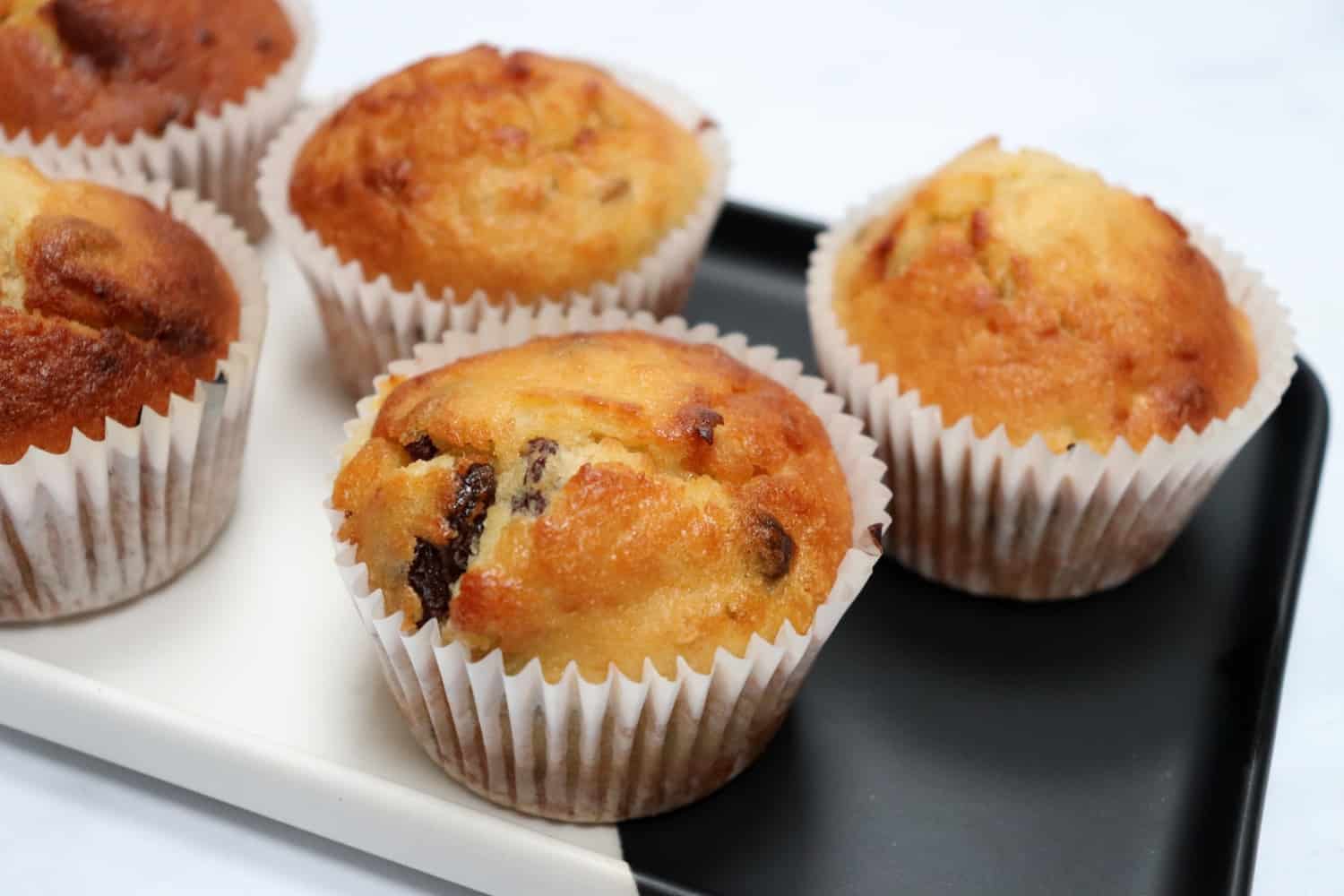 Banana Passionfruit Muffins
If you have passion fruits in the fruit bowl then banana passionfruit muffins are a great option for using them before they go past their best. Such a lovely combination of flavours that create a really tasty bake.
Fruity Banana Cake
We often revert back to our family favourite banana and fruit loaf. It's a staple in our home when it comes to hearty family desserts as it goes so well with custard. The perfect finish to a lovely Sunday roast. It's our favourite banana cake recipe.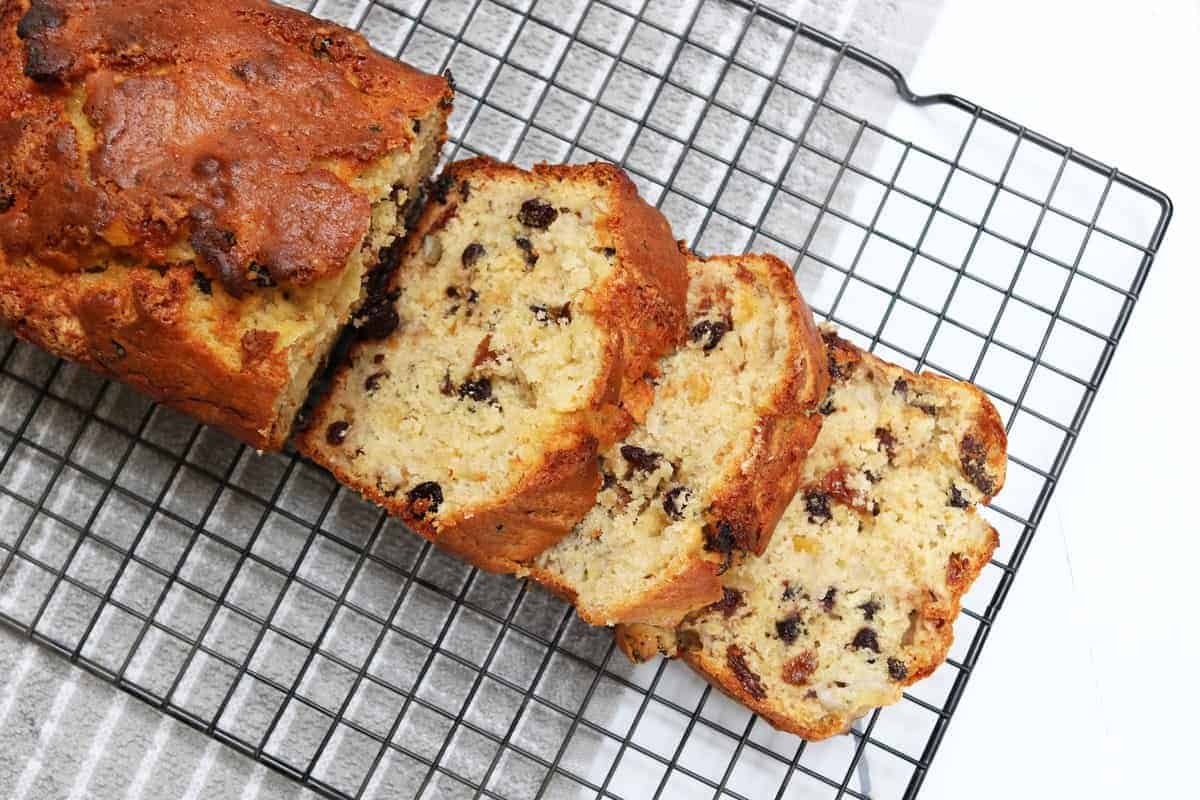 Banana Snack Bars
We started making easy banana bars as an alternative to cereal bars that we could grab and eat on the go on our way to work or as an afternoon pick me up. They keep well in an airtight container and really give you a boost of energy when you need one.
Chocolate Chip Banana Muffins
Instead of using dried fruit in muffins, we sometimes use chocolate chips, something the children really love. They feel like even more of a treat and complement the banana flavour perfectly. Banana chocolate chip muffins are always a hit.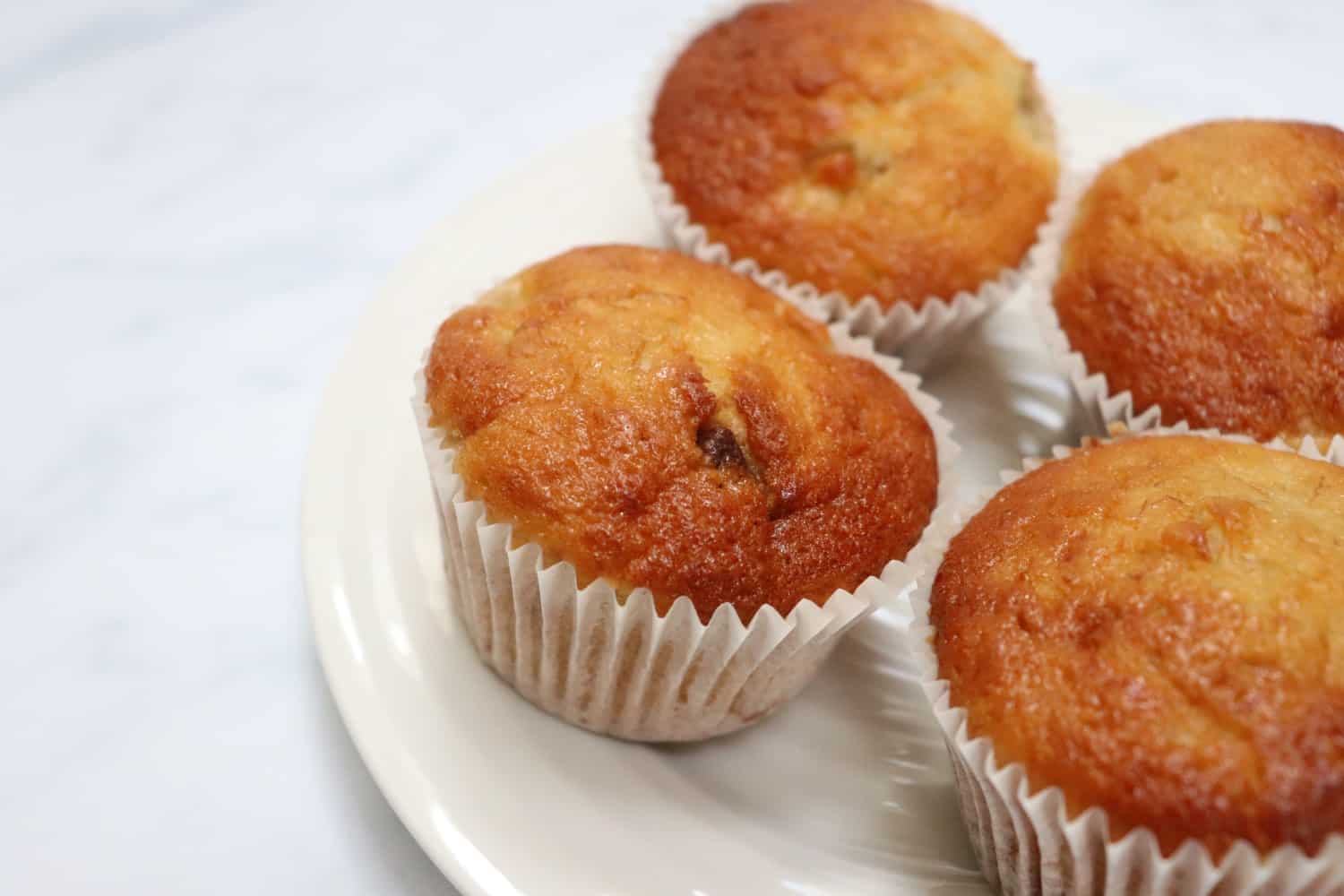 Classic Banana Bread
You cannot beat a good banana bread recipe and every family seems to have their own version. This is our perfect recipe and it's something we love to bake when family or friends come over. It tastes great and everyone enjoys it.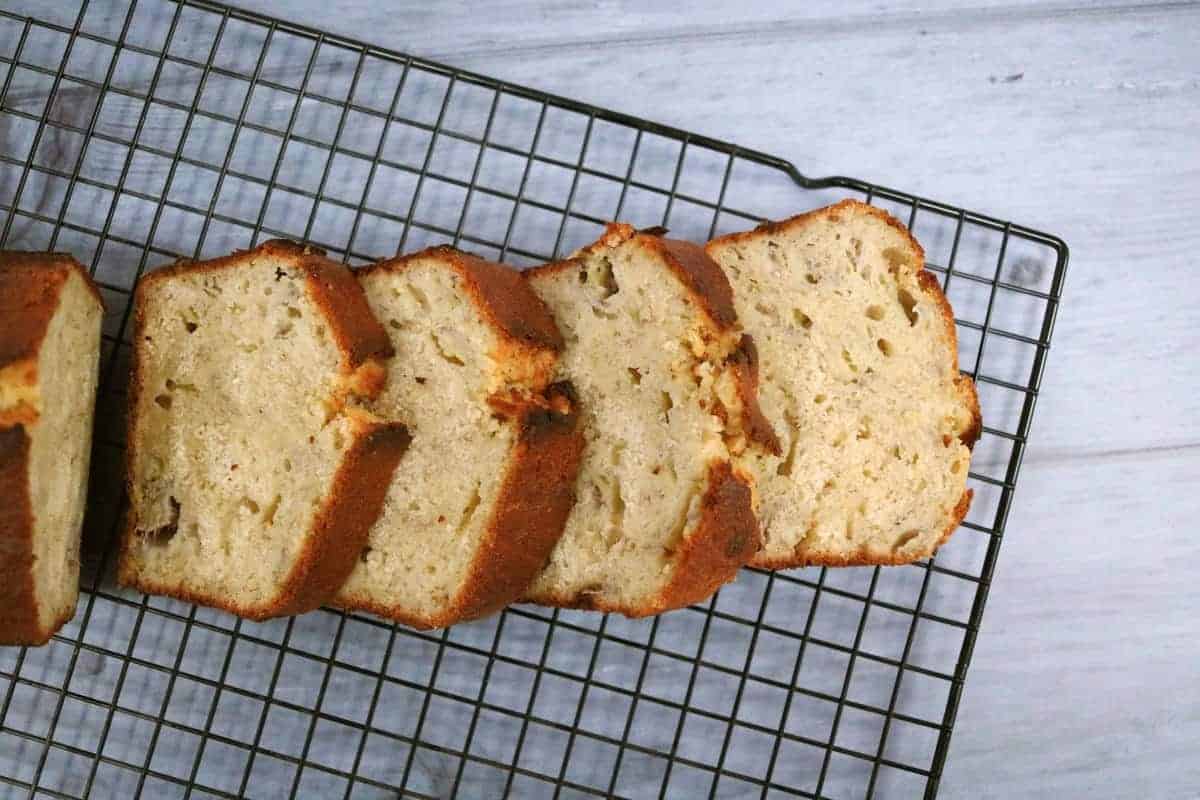 Lotus Biscoff Banana Loaf Cake
We're enjoying making variations of our favourite banana bread recipe and the first was our Lotus Biscoff Banana Loaf Cake. A really tasty cake, perfect for any Biscoff fan!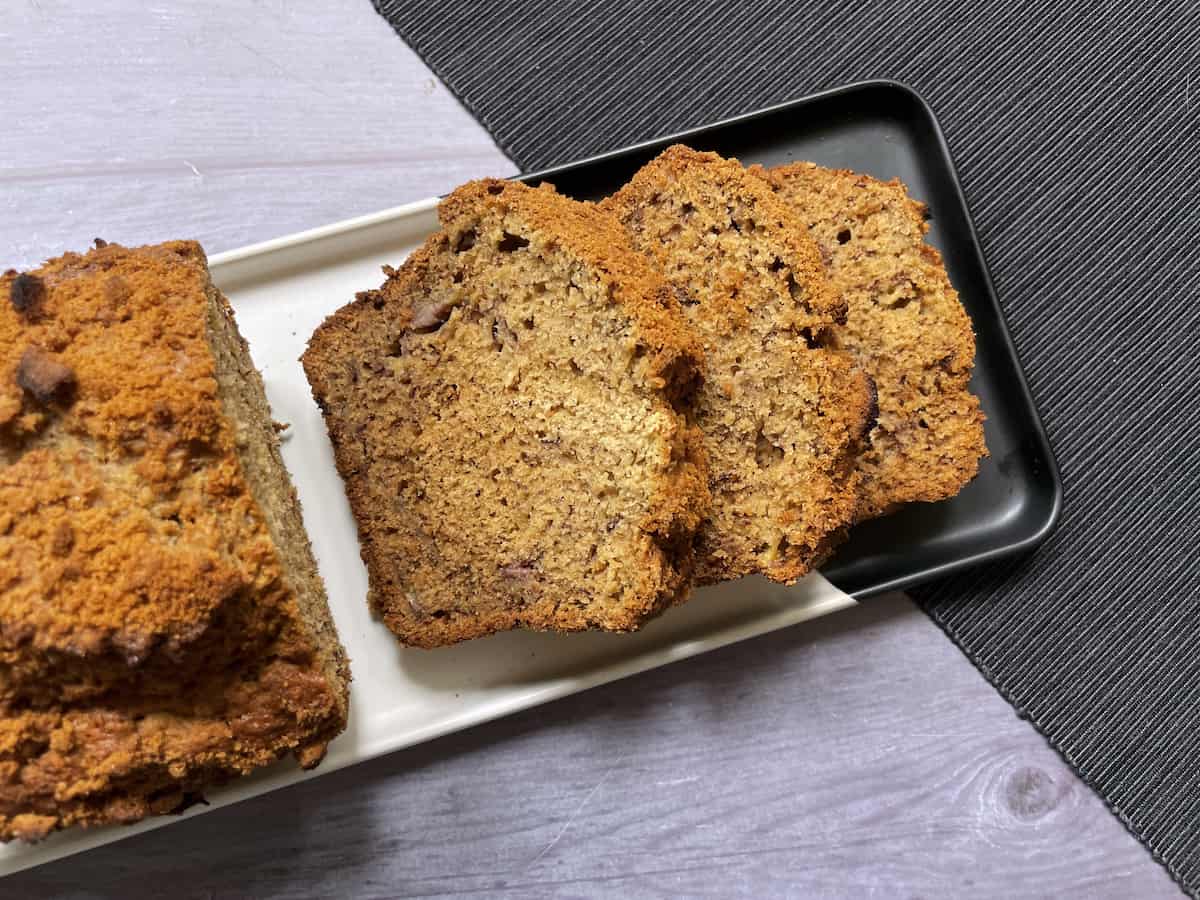 Peanut Butter Banana Loaf Cake
Another great variation is our Peanut Butter Banana Loaf Cake. A really moreish cake that goes so well with a nice cup of tea! Great for sharing and chatting over.
Chocolate Banana Flapjack
A banana flapjack was something completely new to us but the flavours work so well together. You really can't beat the sweet banana and chocolate flavours.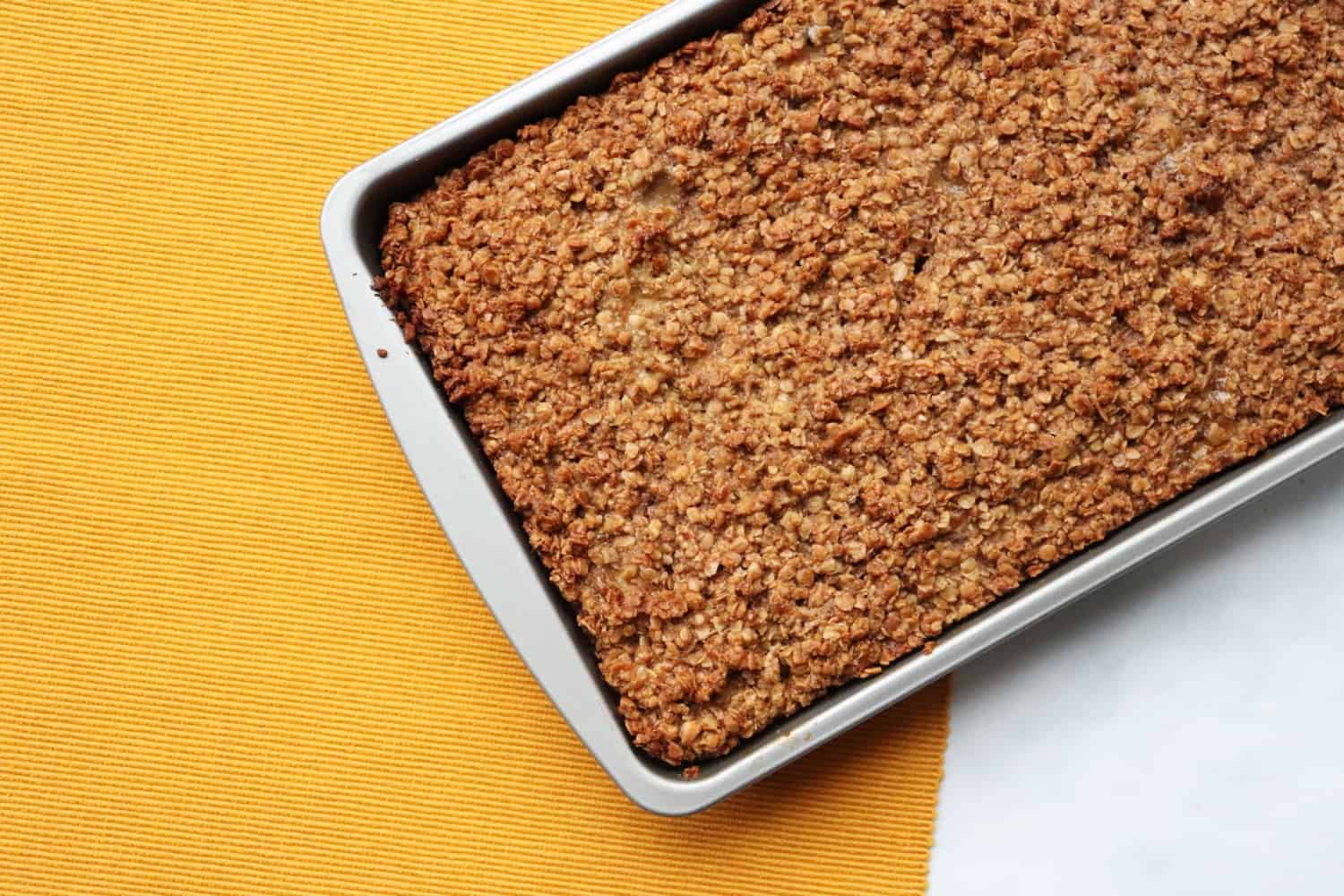 Banana Blueberry Fairy Cakes
I love using fresh fruit in baking and blueberries work so well with banana in baking. These Banana Blueberry Fairy Cakes are such a great choice for the whole family and are a nice little treat for any time of the day.
So there you have all our favourite ripe banana recipes – and I'm adding more as the time goes on. I have a whole stack of recipes to make including peanut butter banana creations and even a banana ice cream. I'll let you know how they go!
If you're looking for more inspiration when it comes to easy banana recipes, why not check out these great options too: