*This is a paid post
This September, wilko are sponsoring the Great British September Clean event, organised by Keep Britain Tidy, and they asked us if we would like to get involved. The clean takes place between 11th and 27th September across the country and everyone can do their part to help.
The children always love to pick up litter and know a lot about helping the environment and recycling so a little pick was something they were really keen to do properly. Wilko sent us everything we needed to go on our local little pick.
It's so easy to pick up litter when you see it but, really, it's important to either use a litter picker or wear gloves as you don't have any idea what you're touching. So we went out, the children equipped with their litter pickers and me carrying the bag of rubbish.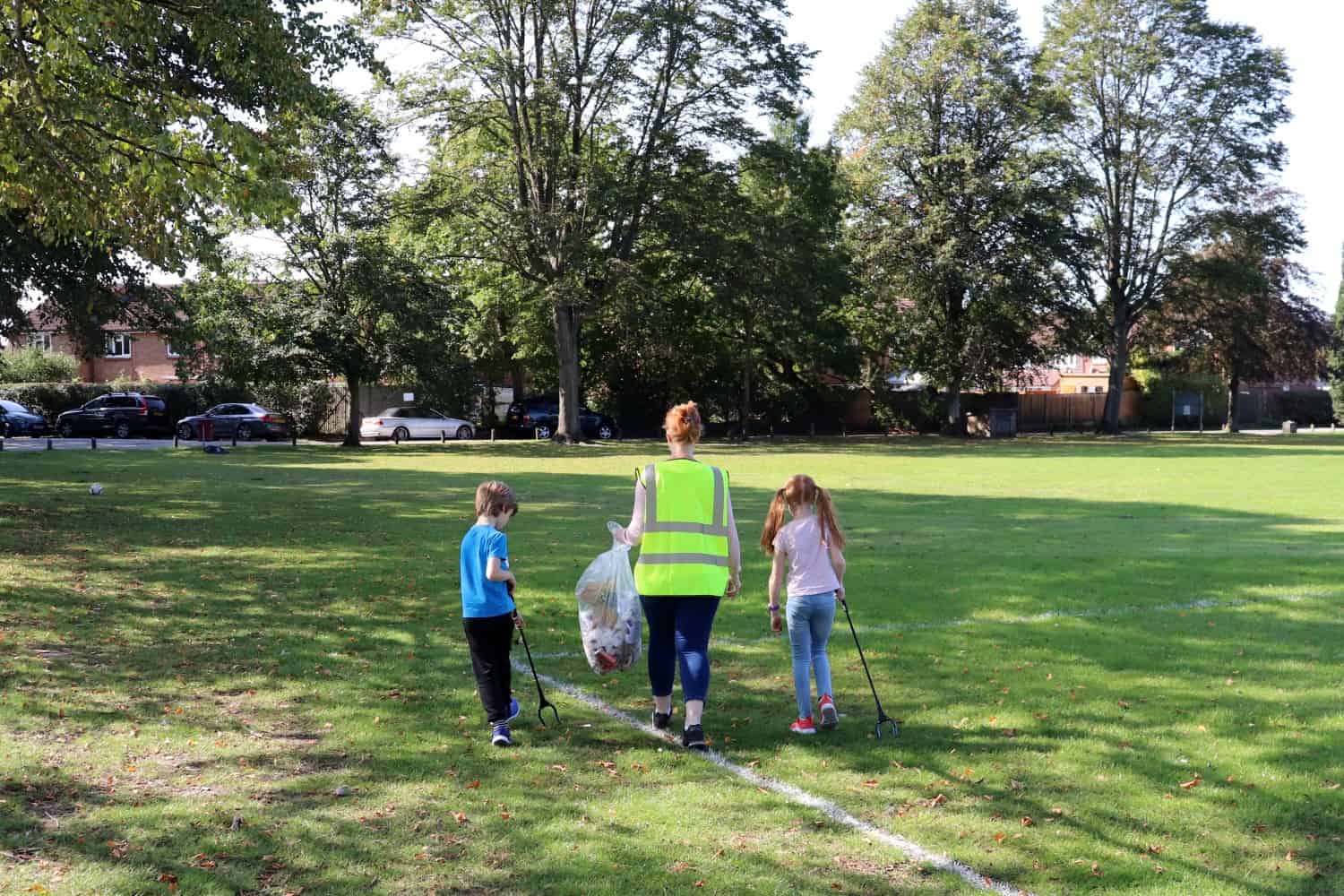 I didn't know how much litter we'd find. I actually was hoping to not find very much – which would show people were throwing away their own rubbish properly. But, before long the bag started to fill up and we were shocked by the amount of litter people discarded around our local park.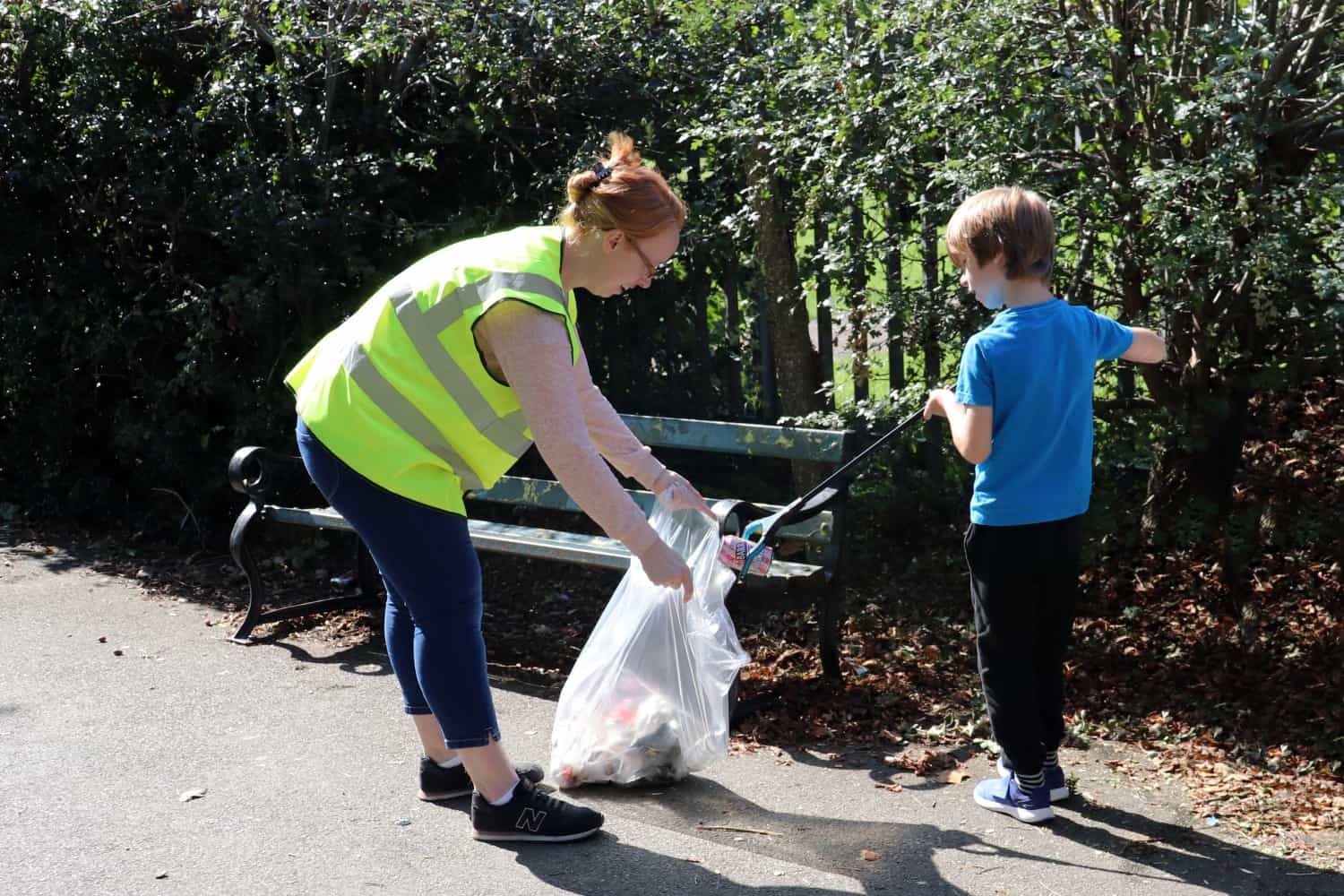 We made sure that we stayed away from other people whilst we were doing our litter pick and I realised what a nice socially distant activity it was to do as a family. It got us outside, enjoying a nice walk and doing a good deed in the process.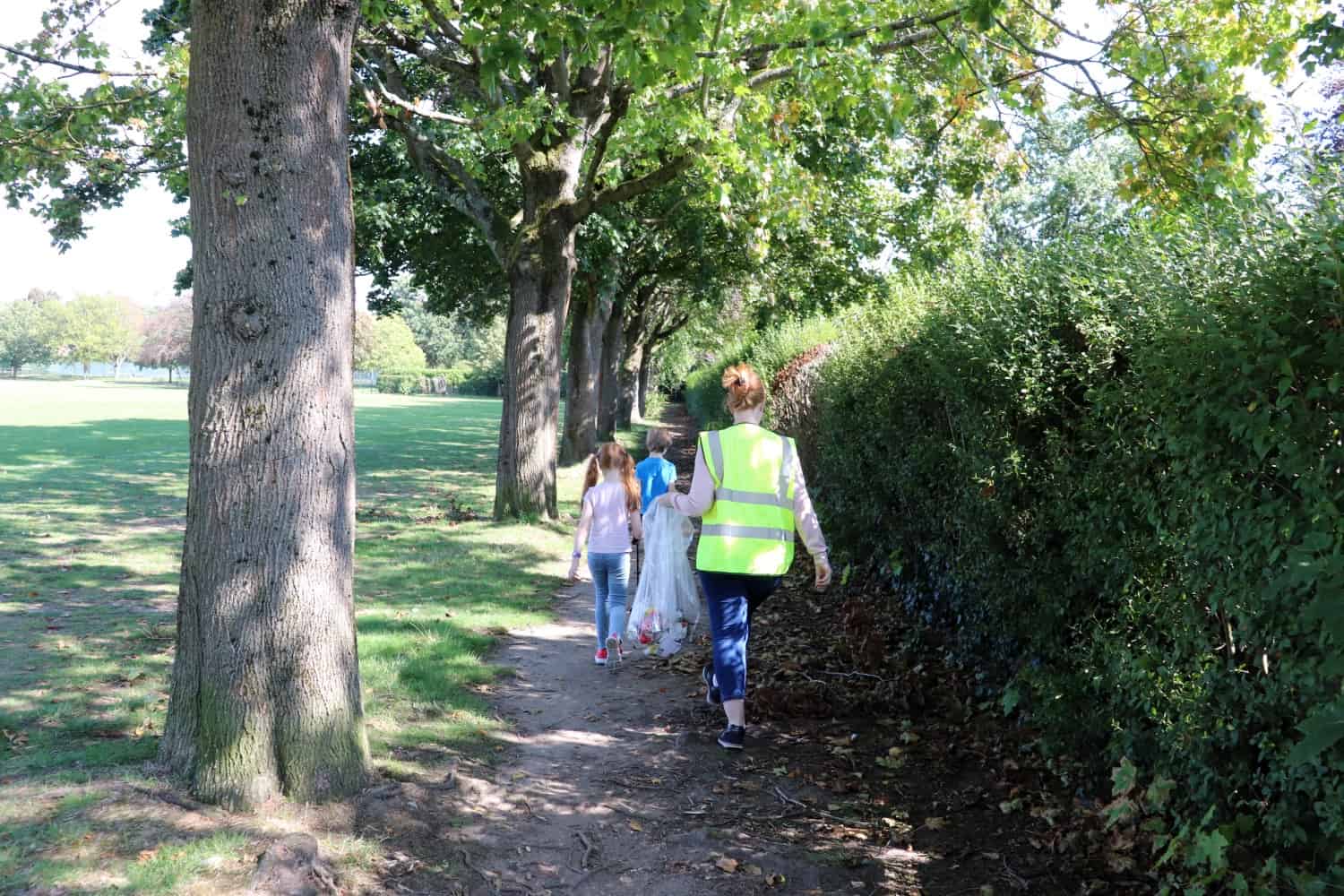 I wore a reflective jacket to help us be visible in the park and show that we were doing an important role rather than just enjoying the park at the weekend. I like to think that other people who saw us litter picking on a Sunday afternoon might be inspired to do the same themselves, taking half an hour of their day to improve the environment in the local area.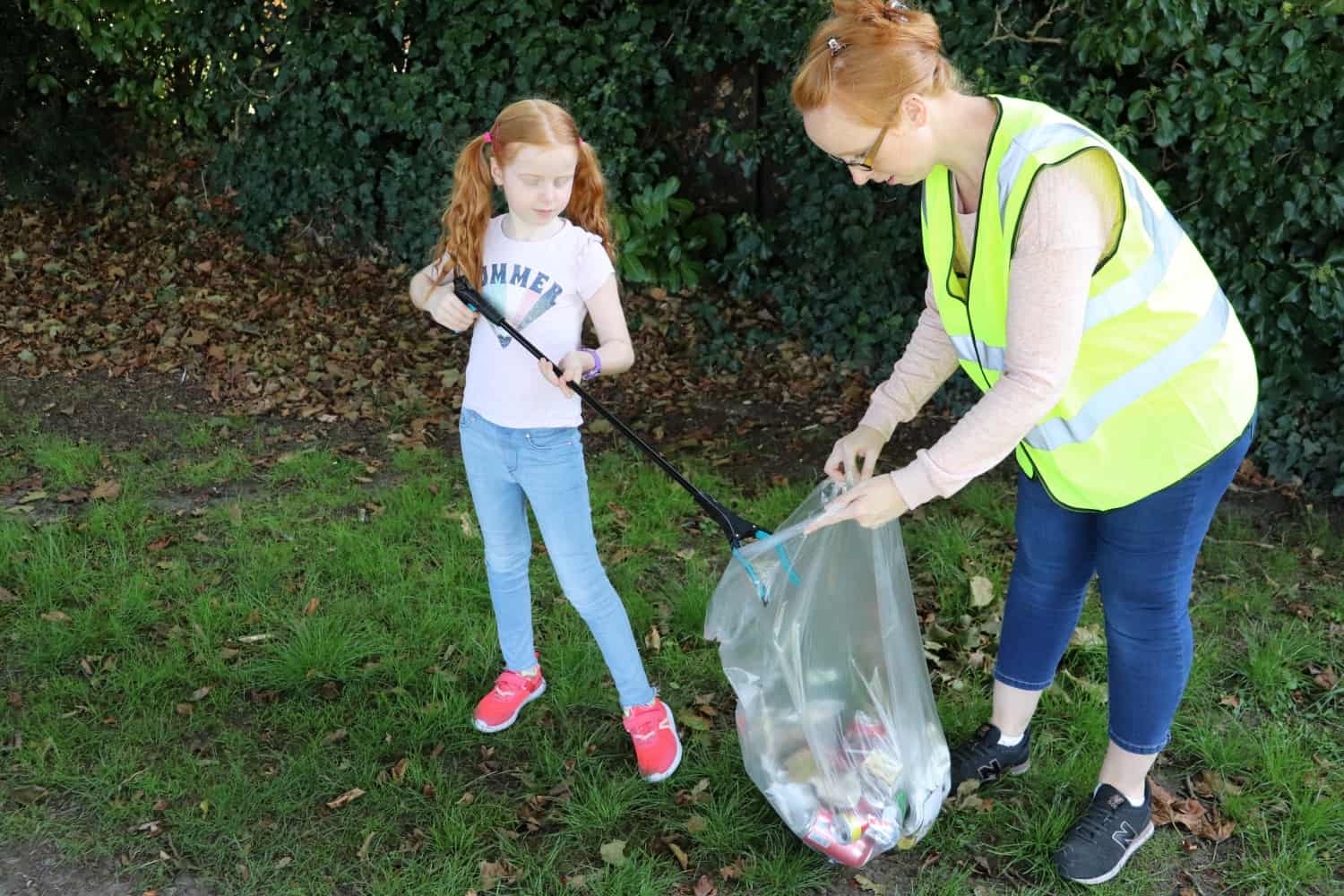 The children were really shocked by the amount of rubbish we collected. There were fast food containers, so many cans and bottles as well as birthday wrapping and card envelopes.
The litter pickers made our job easy. They were lightweight, easy to use and had rugged, magnetic prongs to help attract rubbish. The children thought using them was like a game of skill – seeing if they could manoeuvre the pieces of litter into the bag using just their litter pickers. They loved it!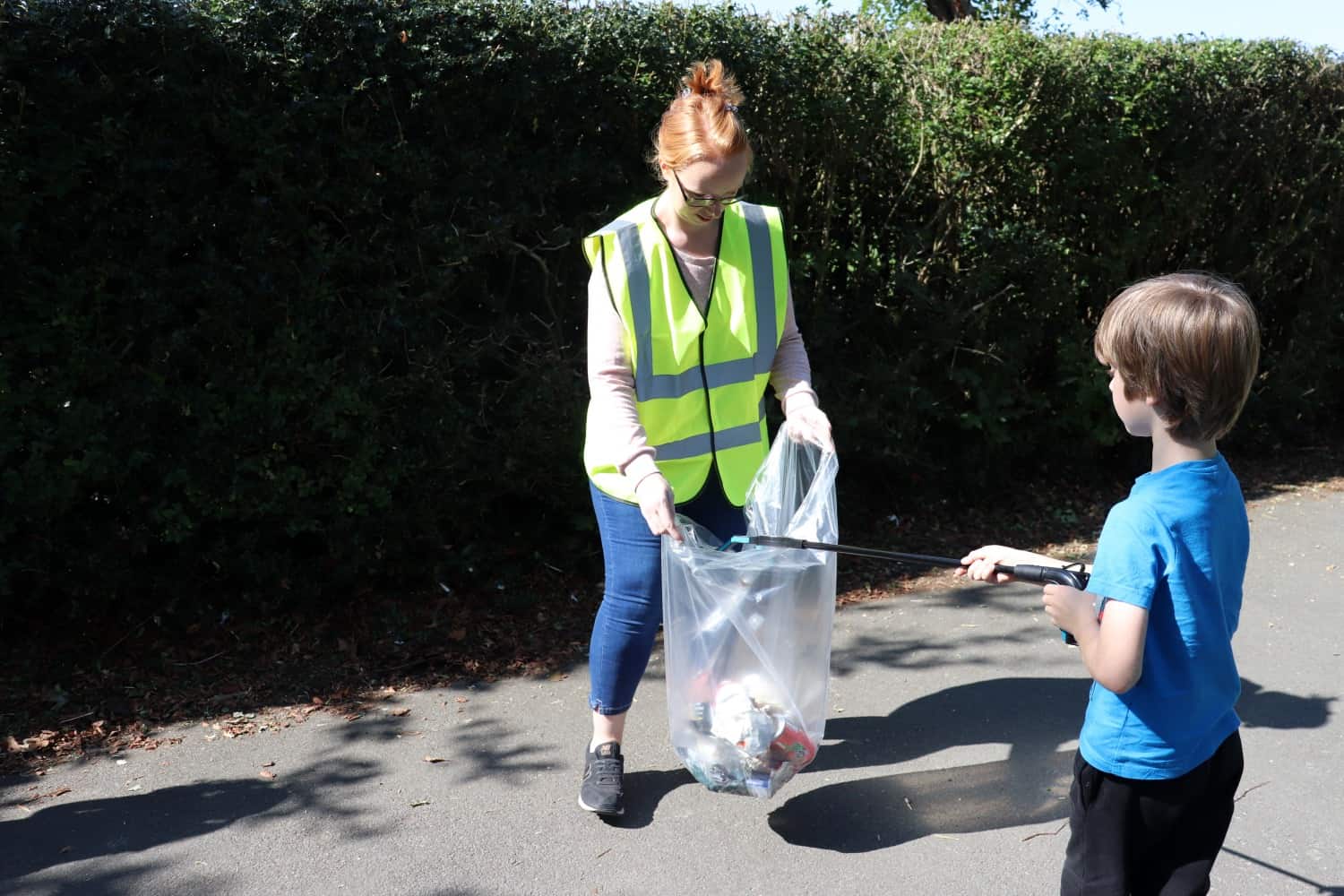 In the end we collected a whole bag of rubbish and made sure we left it in a bin in the park so it wouldn't blow away or cause more problems. The clear rubbish bags we used meant that we could easily see the volume of rubbish we'd collected and the children were so proud that they had done their bit caring for the enviroment.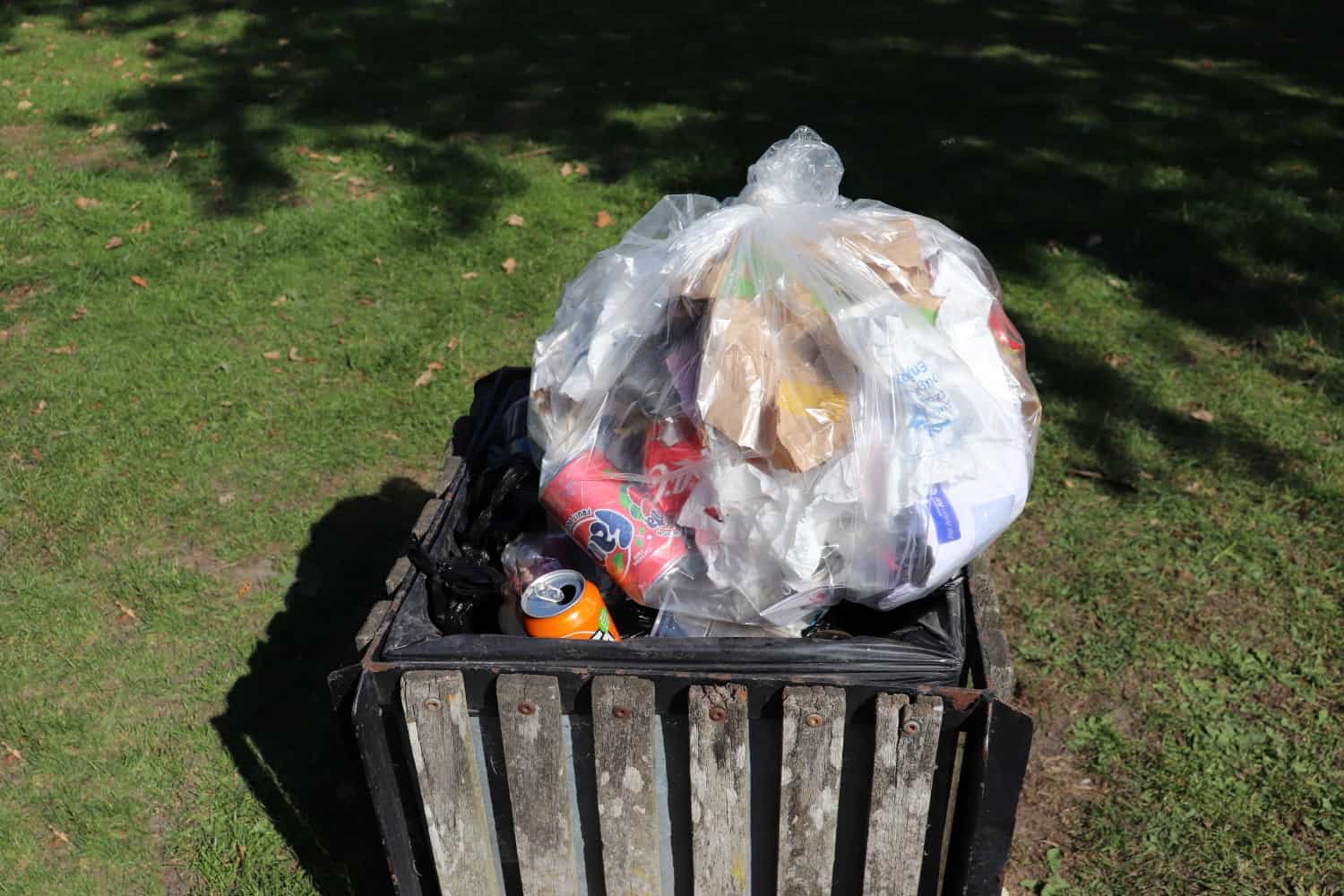 After our litter pick we sanitised our hands before walking home where we washed them as soon as got through the door. We've packed our litter picking kit by the back door ready for our next trip out and I know it will be something we do regularly.
Wilko really have everything you need for a litter pick – little pickers for just £5.00, reflective jackets, rubbish bags and hand sanitiser for just £1.50! We're even going to invest in some reflective vests for the children too! For one small expense you can then pick litter as often as you like in your local area.
As part of the Great British September Clean, our family have pledged to spend at least another two hours litter picking before 27th September – that's on top of the half an hour we were litter picking last weekend. It's so easy to do and a great way to get out and about and make a positive change at the same time.
Why not make your own pledge over on the Great Big September Clean website and organise your own family litter pick or a socially distant litter pick with friends?