Surrounded by the South Downs National Park and on the borders of Surrey, Hampshire and West Sussex, Haslemere is such a beautiful part of Surrey. I remember visiting a lot as a child when my uncle and cousins lived in the area and I just remember how green it was. But, aside from being green, is there much to do in Haslemere?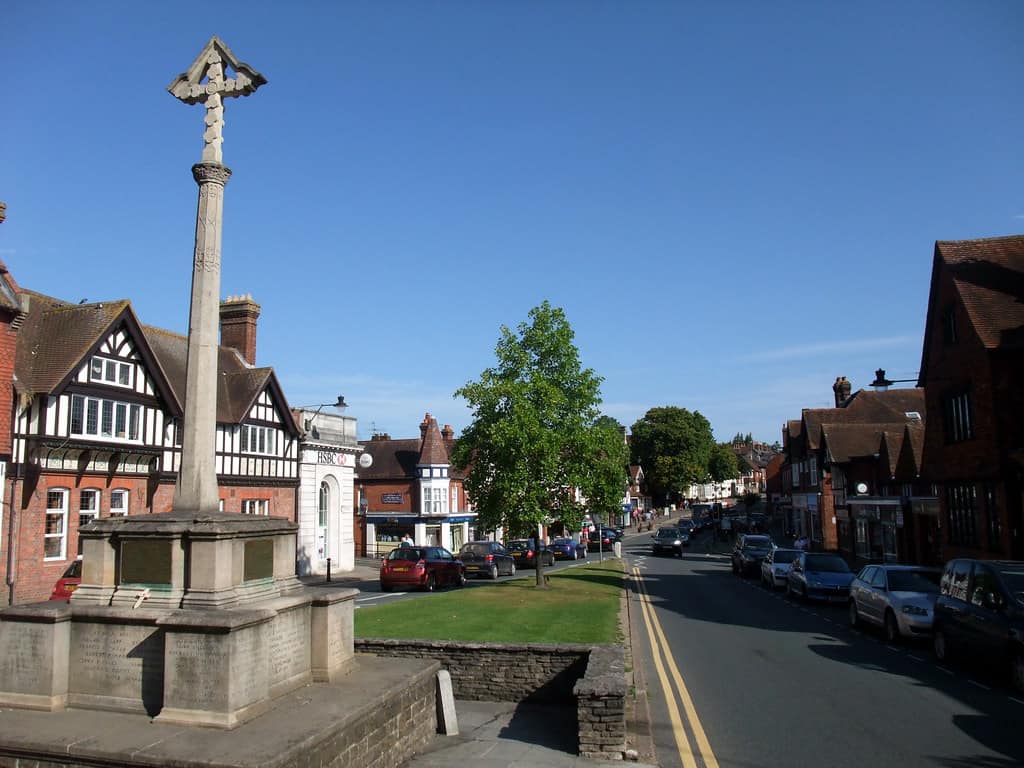 I thought I'd put together a little run down of things to do in and around Haslemere to inspire you to visit.
Things to do in Haslemere
Educational days out
Haslemere is home to the Haslemere Educational Museum. Established in 1888 the museum has over 240,000 specimens, plus 140,000 Human History artefacts from around the World. It features three permanent galleries for Geology, Natural History and Human History artefacts and also has three temporary exhibition rooms, a library and a dedicated education room.
To extend your learning you could also do a Treasure Trail around Haslemere. This self-guided treasure hunt inspires you solve the clues set on existing buildings, permanent features and monuments to discover the location of the buried treasure. Starting in the High Street and exploring the streets of Haslemere, the route gives you stunning views over the surrounding countryside.
On your adventure look out for the green Penfold Pillar Box on the High Street. The post boxes were designed by John Wornham Penfold who lives in Haslemere for most of his life.
Have an evening out
If you fancy a bit of an evening out in Haslemere then Haslemere Hall is a great option. With cinema, theatre, live music and plenty of events, it's a real hub of the local community and a great place for some entertainment.
Haslemere is also home to the Shottermill Club where you can play pool or darts, spend time on fruit machines, catch up with friends and enjoy live music.
A drink
There are also plenty of places for a drink in Haslemere whether it's The Mill, The White Horse or The Prince of Wales with its family vibe and play area upstairs too.
A bite to eat
Haslemere has got a lot of great places to eat too from well known brands like Ask Italian, Pizza Express or Costa, there's also plenty of local favourites like The Lion's Den Cafe, the Courtyard Cafe or Hemingways of Haslemere. And, if you want to grab an ice cream whilst you enjoy the village, Dylan's Ice Cream is the place to go. If you fancy something a bit fancy, Lythe Hill also does wonderful afternoon tea.
Explore the great outdoors
Haslemere is a great base to go for a walk whether it's a ramble across the South Downs or a more formal adventure like visiting Swan Barn Farm National Trust. There are also a couple of well regarded vineyards – the Blackdown Ridge Estate and Trotton Estate Vineyards that would be a great way to spend an afternoon.
Indoor attractions
If you feel like staying indoors, leisure centres are a great place to start and Haslemere Leisure Centre is a real community place with so much on offer from swimming to gym or soft play for the kids. If you wanted something to keep the kids entertained for longer, there's Hen House Soft Play or Happy Hands Pottery Painting right in the heart of the village.
Make sure you check out Disco Skate Haslemere who run monthly roller discos for the whole family. Skates and pads are provided and it looks like great fun!
Shopping
If you'd like to do a spot of shopping, Haslemere has so many independent shops – as well as a lovely Waitrose! There's The Haslemere Bookshop, Seabrights butchers and fishmongers, the best bakery Bread of Heaven and The Haslemere Cellar if wine and cheese is just your thing. Don't miss the Haslemere Sweet Shop either!
Go to church
If you feel like going to church, Haslemere has a few. St Peter's, St Paul's, St Stephen's and St Christopher's are all in the local area.
Parks and gardens
Every day out should have parks or play areas in it and Haslemere has so many to choose from. There's the Copse Play Area, Camelsdale Recreation Ground, Haslemere Recreation Ground, Town Meadow Playground and Lion Green. Plus, Bardsey Garden is a beautiful place to explore on the select days it opens each year.
Places to stay
If you want to extend your stay in Haslemere there are plenty of places to stay. Coppa at the Georgian, Harpers Haslemere or Cherriman's B&B would all make a great base for the night.
And that's pretty much all there is to Haslemere. Such a beautiful part of Surrey. But, if you want more ideas of things to do in the local area – art galleries, wildlife parks, theme parks or laser tag then you'll just have to travel a little bit further afield. Here are some posts that could help: