Any regular reader will know how much we love making fudge – and we have over 50 slow cooker fudge recipes published so far. One of our favourite times to make fudge is at Christmas and so I thought I'd put together all our favourite slow cooker Christmas fudge flavours in one place to give you inspiration for the festive season.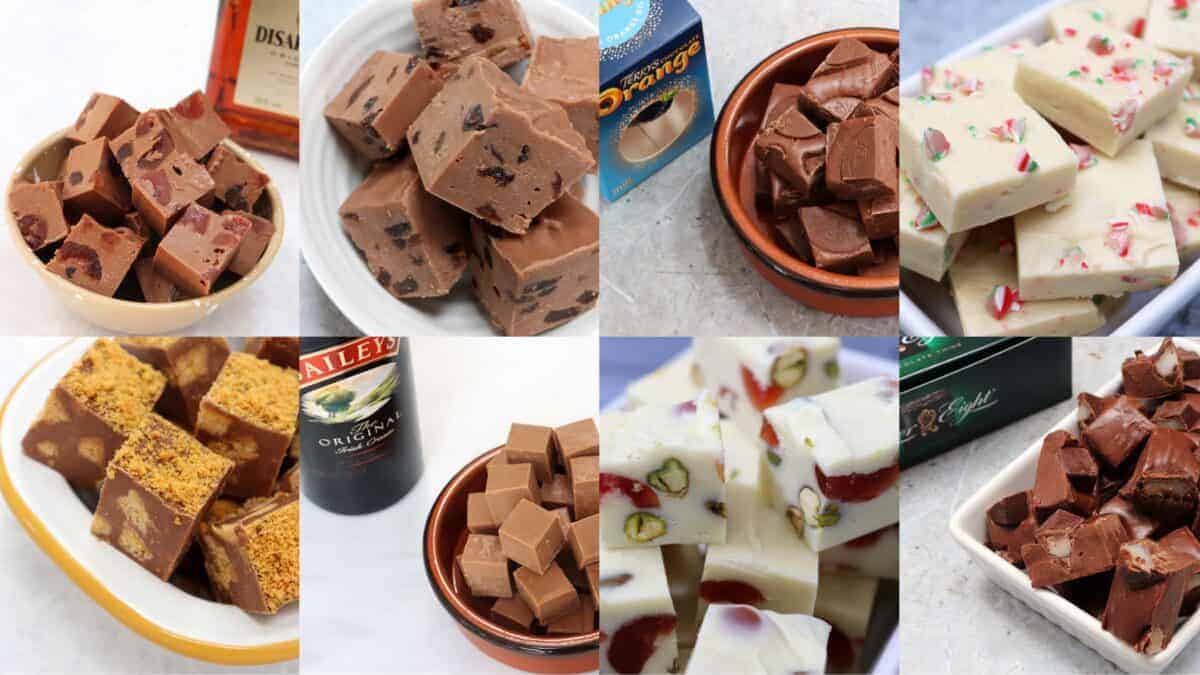 Why make fudge at Christmas?
Fudge is fantastic to make as gifts or to share with friends and family over the festive season. It's an indulgent treat that everyone will enjoy so great to make at Christmas. It's also super easy to make with only a few ingredients – mainly made from sweetened condensed milk and chocolate – either bars or chocolate chips.
Plus, it's fantastic to put in little gift bags and give as gifts. It's the sort of homemade sweet treat that everyone will love and a gift that looks so thoughtful too.
It only takes around forty minutes to make our crock pot fudge recipes and most varieties last for a few weeks in the fridge. We have recipes that use white chocolate, dark chocolate, milk chocolate or a combination and there's bound to be a flavour perfect for your friends and family to enjoy together.
Our favourite Christmas Fudge Slow Cooker Recipes
Pistachio and Cherry Fudge is a great option for Christmas as it really looks the part. The mix of white chocolate, cherries and pistachio looks great on any festive buffet spread and you could use dried cranberries instead of cherries if you wanted. It's a delicious yet simple fudge that we all really enjoy.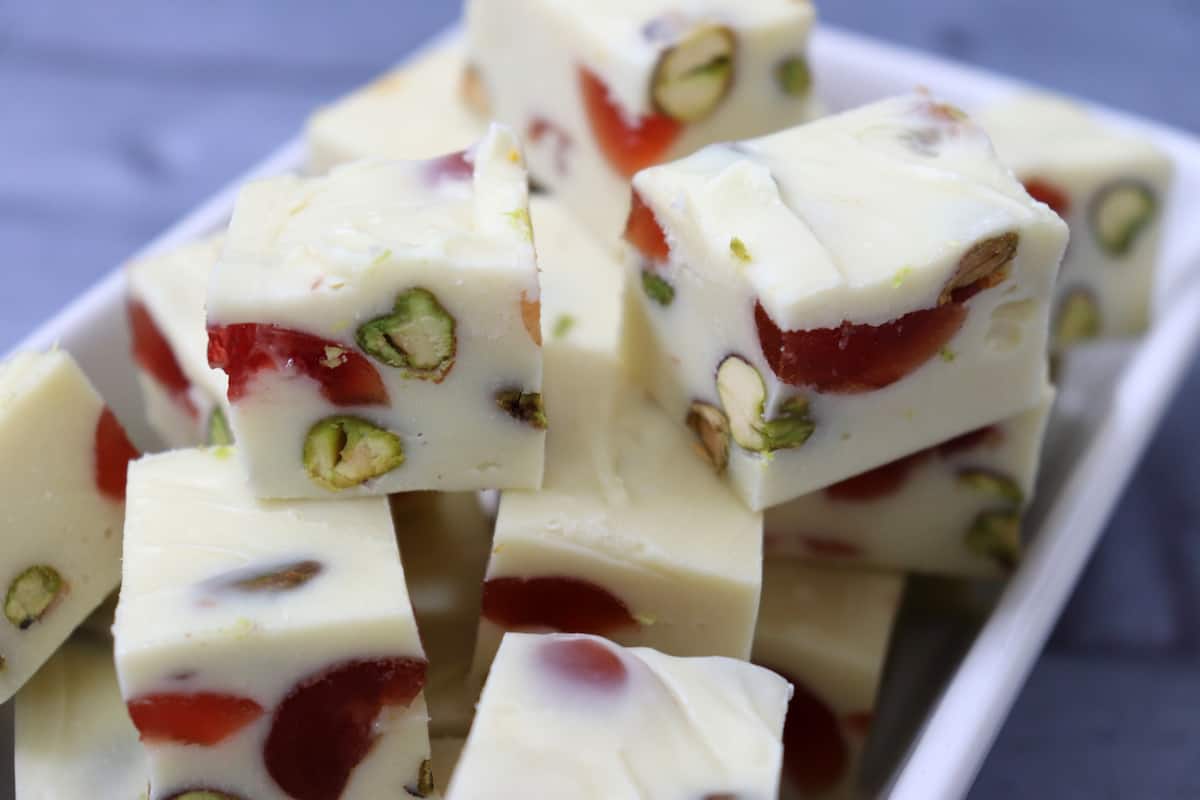 Christmas wouldn't be Christmas without a Terry's Chocolate Orange and so it's only right that our Terry's Chocolate Orange Fudge appears on this list! Utterly delicious, it tastes just like that classic chocolate orange and works so well as a gift too. If you want to vary the results a little, try our Terry's White Chocolate Orange or Terry's Dark Chocolate Orange recipes instead.
For an alcoholic seasonal fudge, Slow Cooker Baileys Fudge is one of our favourites. Creamy and full of flavour, a little Baileys goes a long way – and you can make it using any type of Irish Cream Liqueur too – great if you fancy a different flavour or a cheaper version.
Another great alcoholic option is Amaretto and Cherry Fudge although you can use non-alcoholic Amaretto flavouring instead so the whole family can enjoy it. A really classic almond and cherry flavour, it's a really moreish fudge that would be really well received.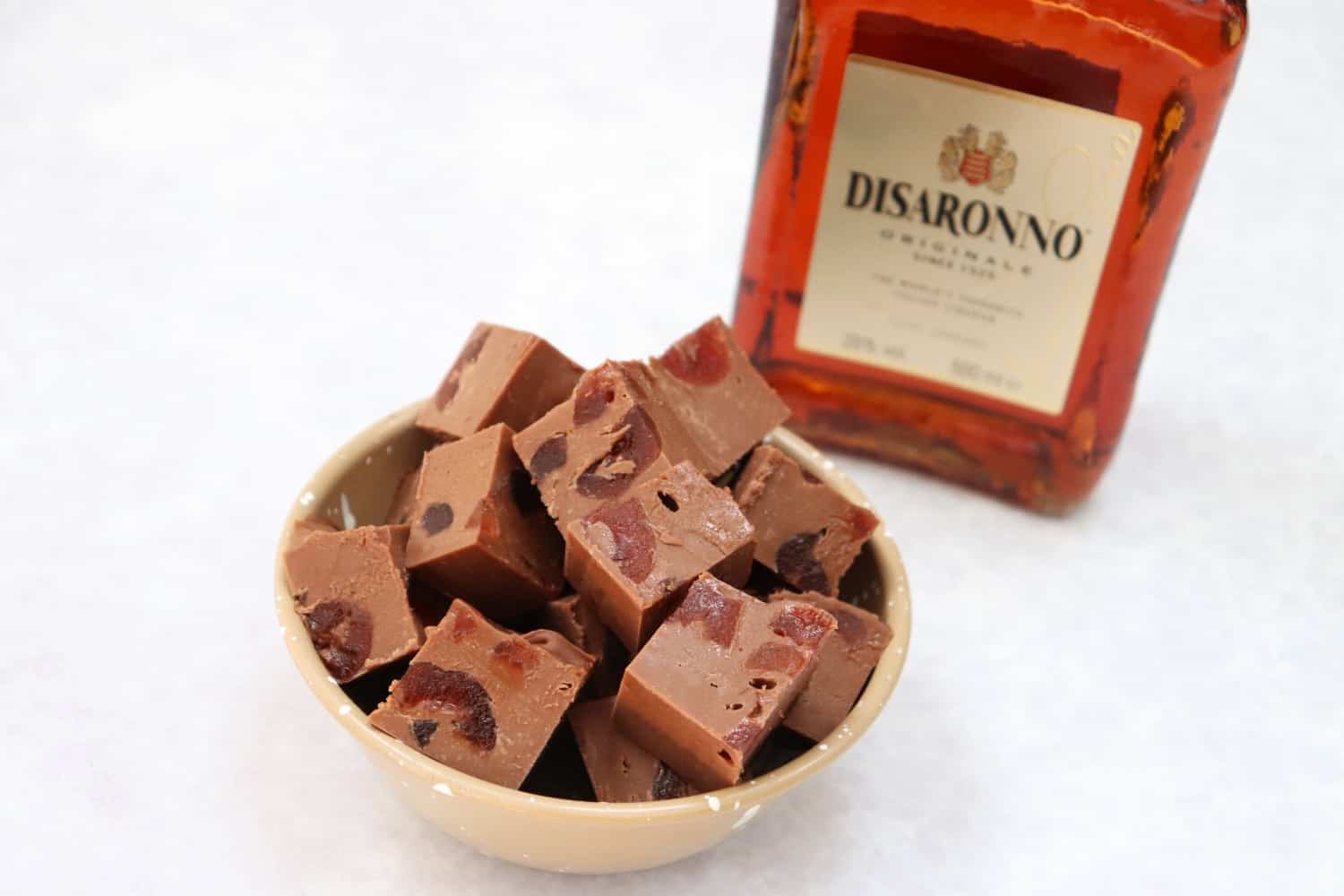 We love making Slow Cooker Gingerbread Fudge over Christmas as it's a great alternative to actually baking gingerbread but still has all those classic gingerbread flavours. It's always a hit with the children!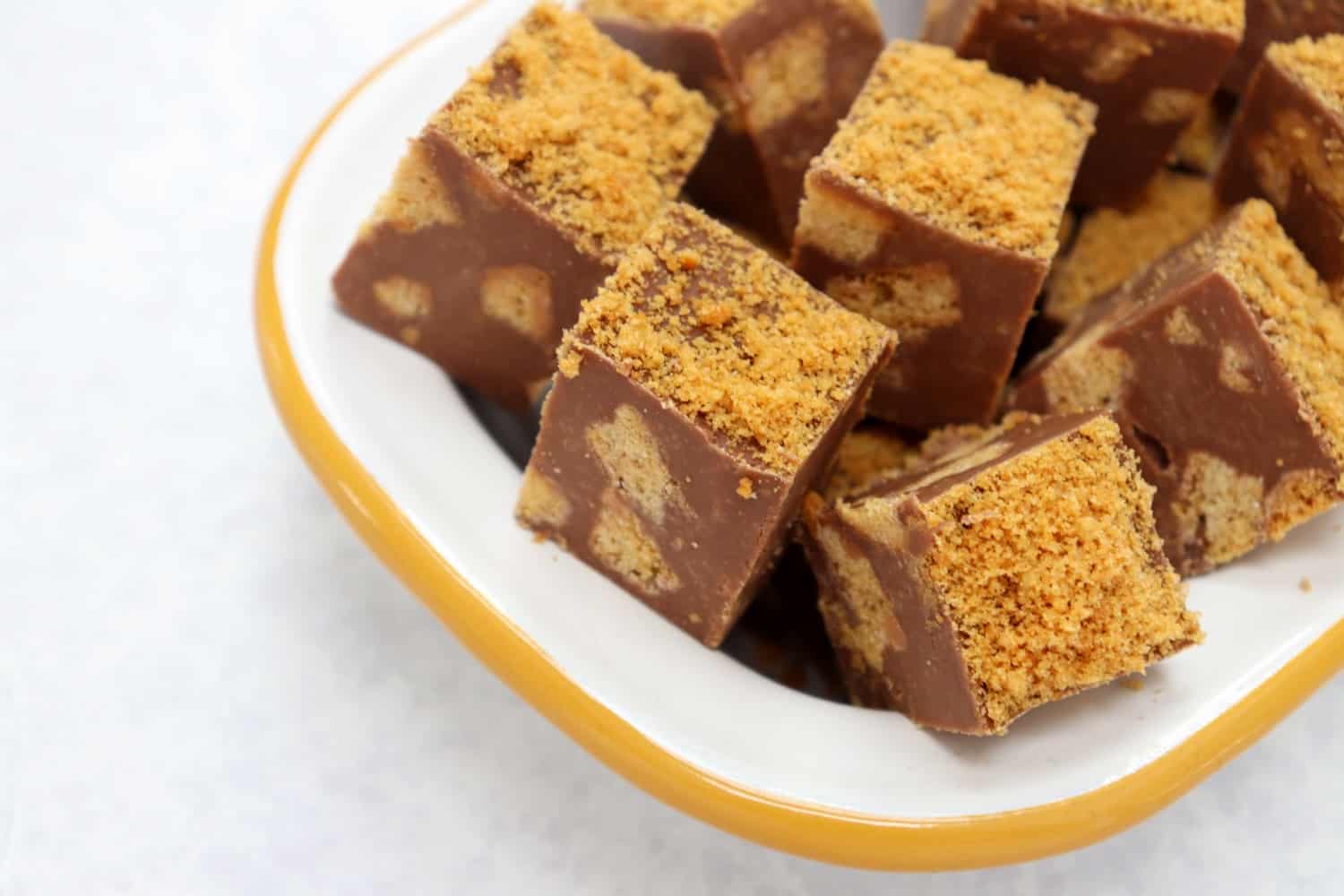 For a bright and colourful fudge that looks just like Christmas, try Candy Cane Fudge. Full of candy cane pieces and topped with little pieces flecked with green and red, it really looks beautifully festive.
Another great option is Slow Cooker Mincemeat Fudge which has all the delicious mincemeat flavour and a really lovely consistency. It tastes just like Christmas!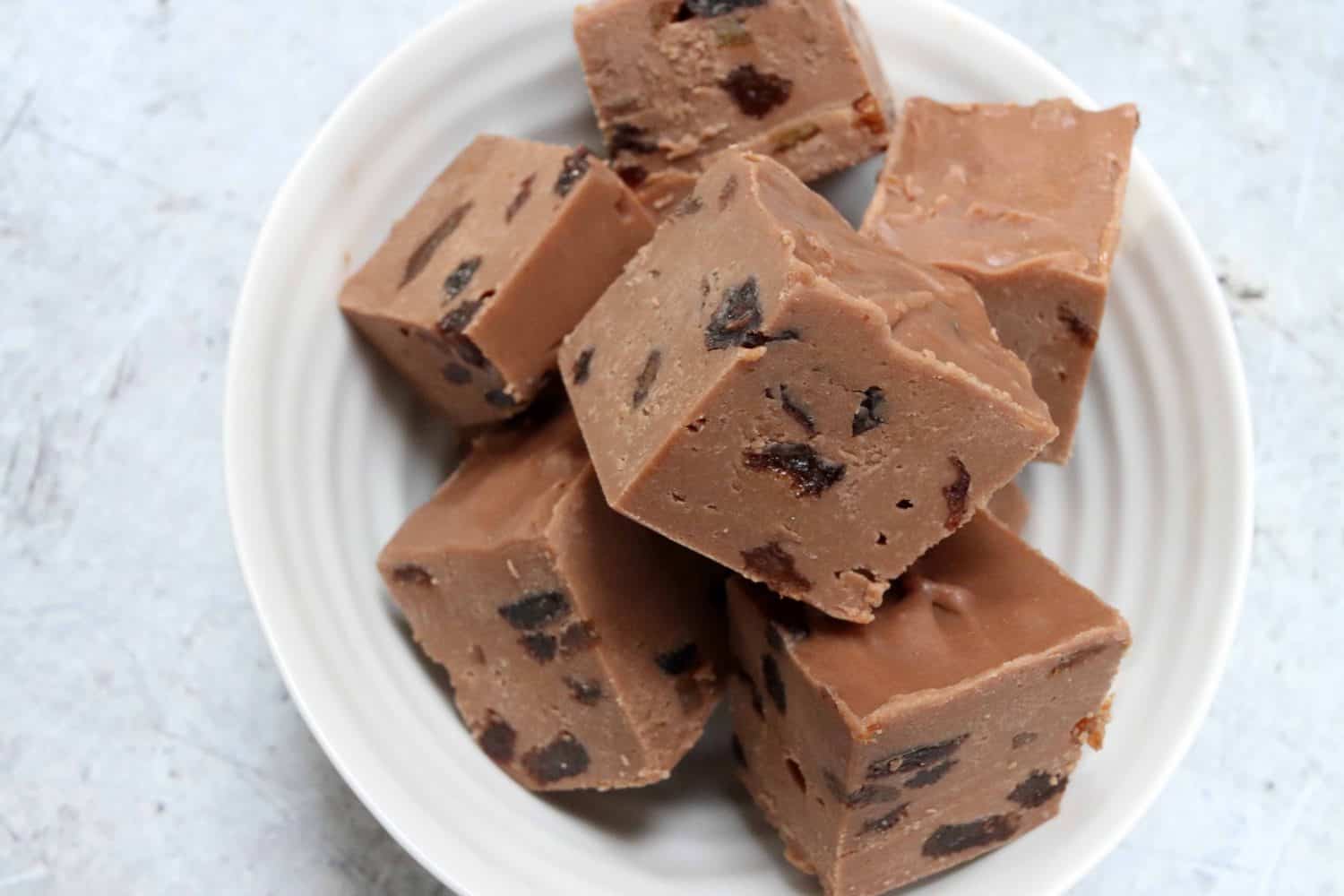 A slight variation of Mincemeat Fudge is our Slow Cooker Mince Pie Fudge, made with mincemeat and pastry to taste just like mince pies but in a lovely, rich, festive fudge.
After Eight is something that always reminds me of Christmas and so Slow Cooker After Eight Fudge is a great option to enjoy over Christmas. Full of After Eight pieces, and rich mint flavour, it's the perfect after dinner treat.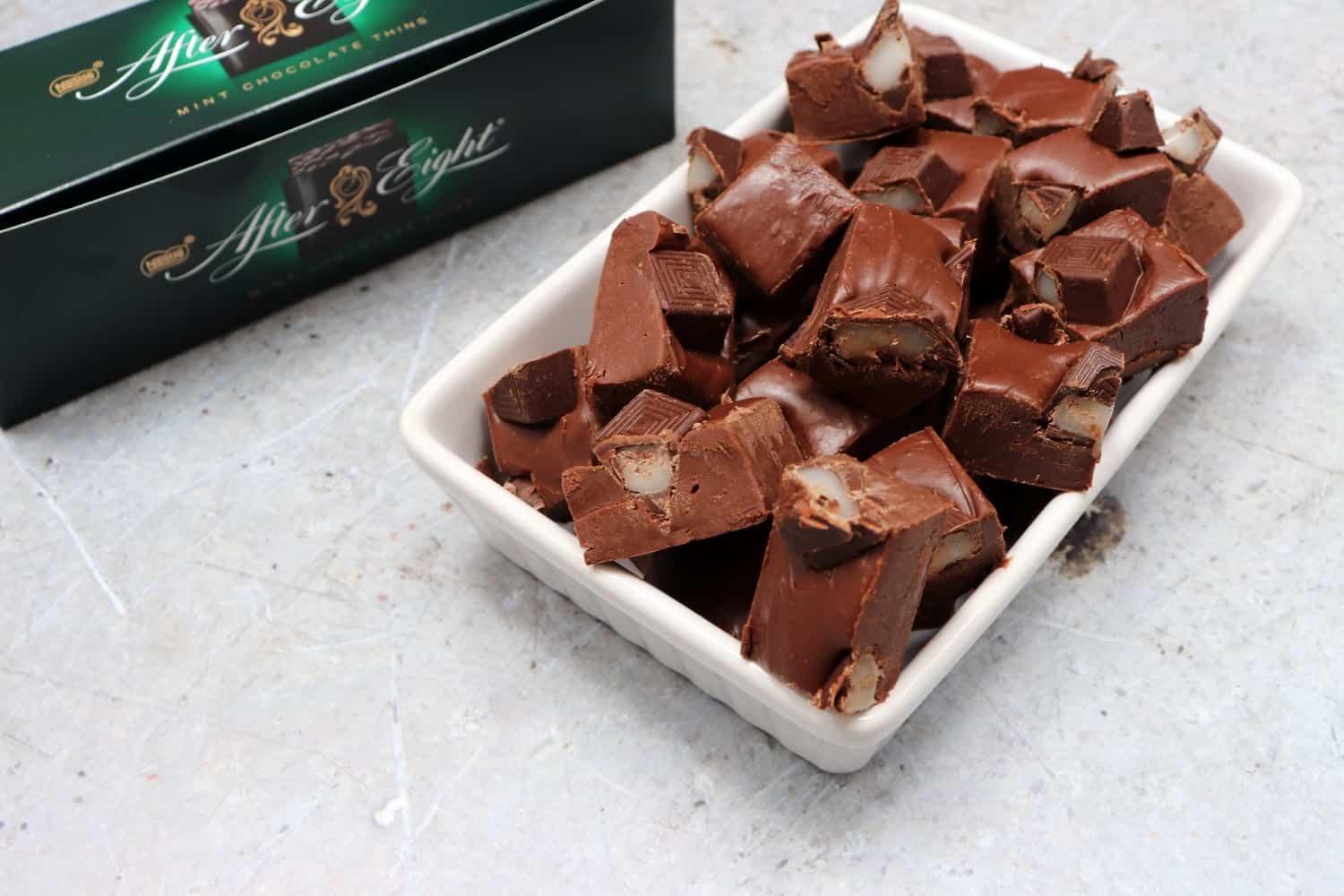 Slow Cooker Rum and Raisin Fudge is another great alcoholic version although you can use rum flavouring instead to make it suitable for everyone. With a great texture, it's moreish and delicious.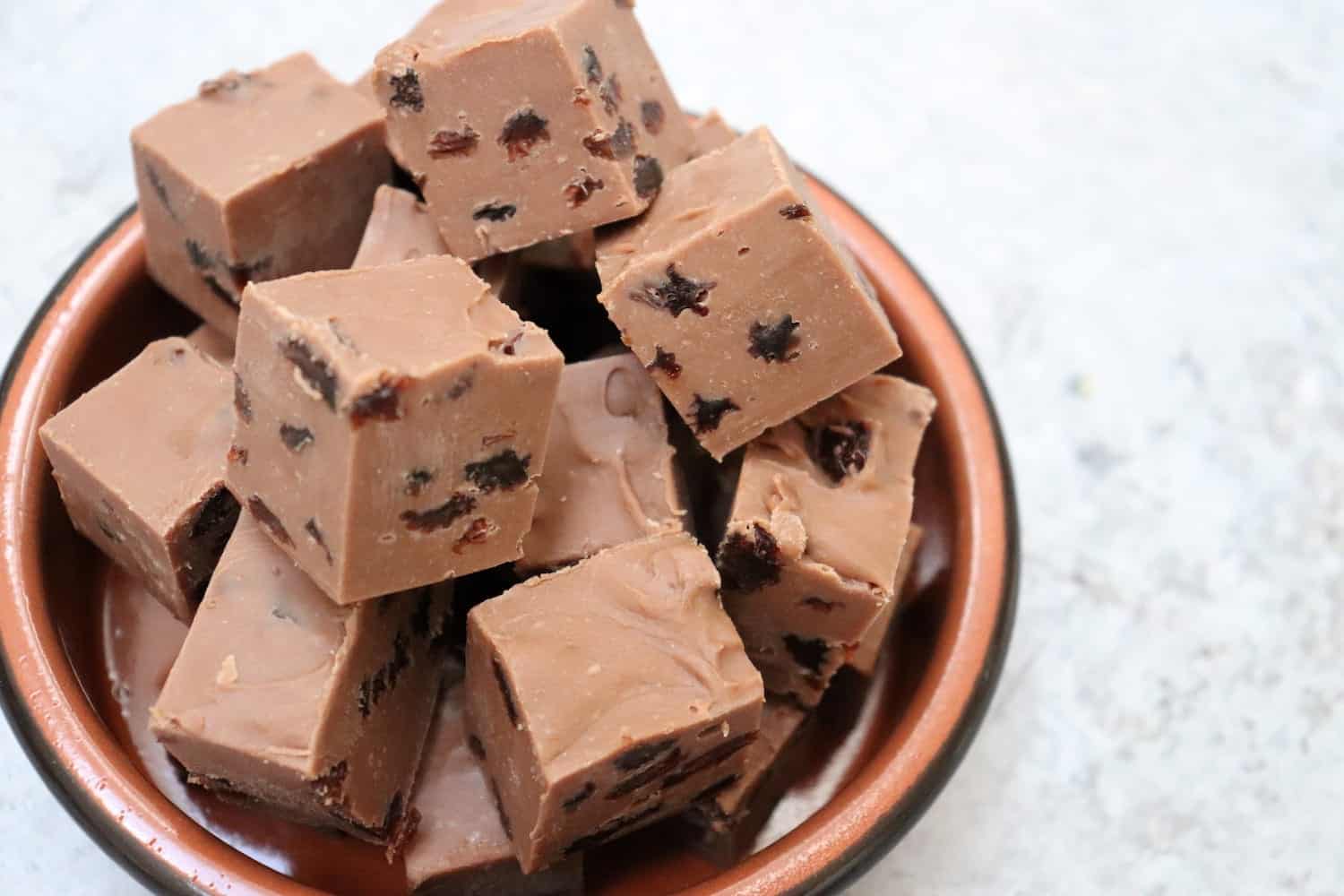 Ferrero Rocher is something we only ever have at Christmas so having a Slow Cooker Ferrero Rocher Fudge just seems to make sense over the festive season. Using a Nutella based fudge with the addition of those gorgeous Ferrero Rocher balls, it's a really indulgent treat.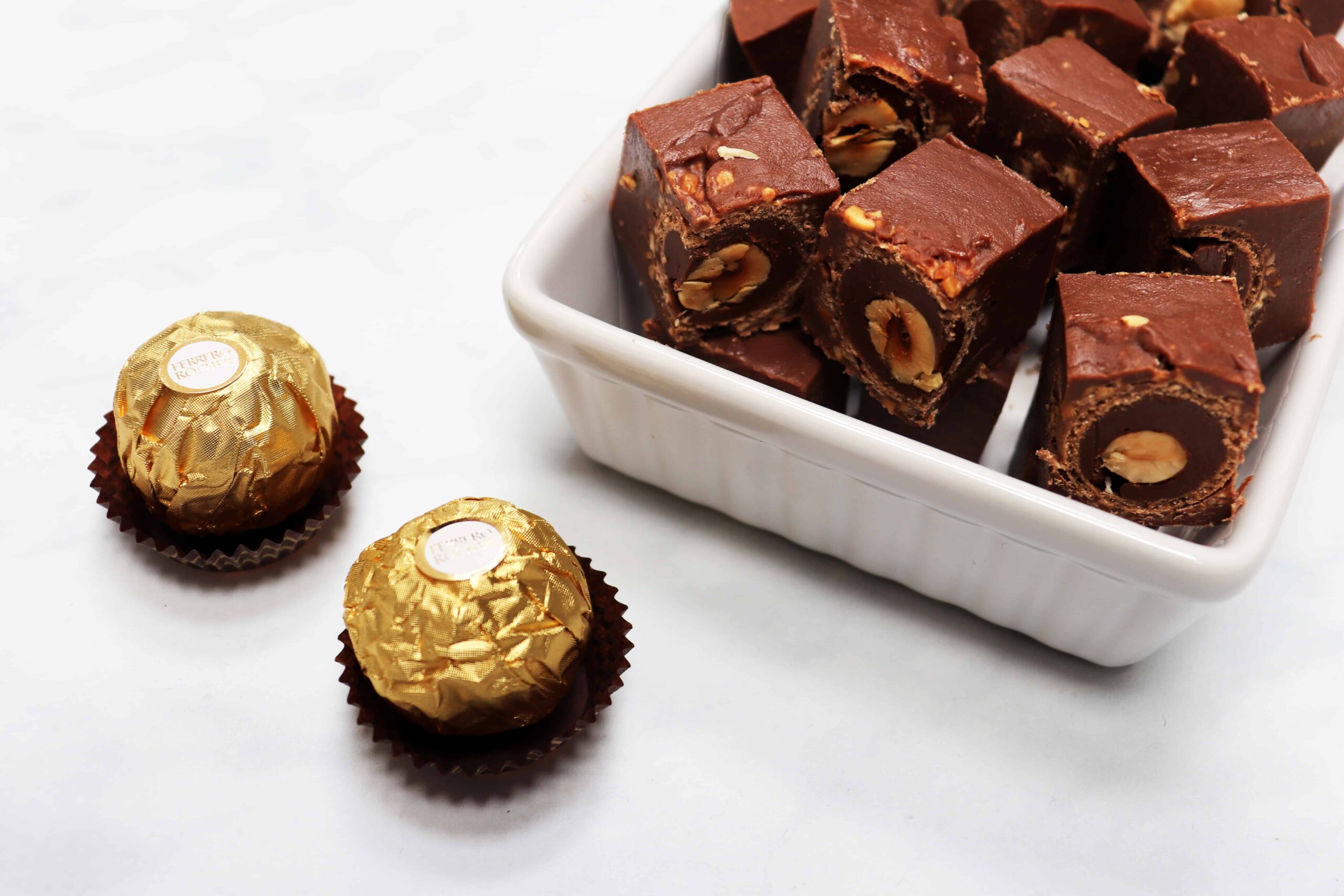 Christmas Pudding Fudge is our latest Christmas fudge creation and it's one that everyone really enjoyed. Using actual Christmas pudding, it is full of festive dessert flavour and a must for any Christmas pudding fan.
If you want a fudge that looks just like Christmas then our Slow Cooker Christmas Fudge would be perfect. A basic chocolate fudge, decorated to look as festive as possible. It's delicious – and perfect for the festive season!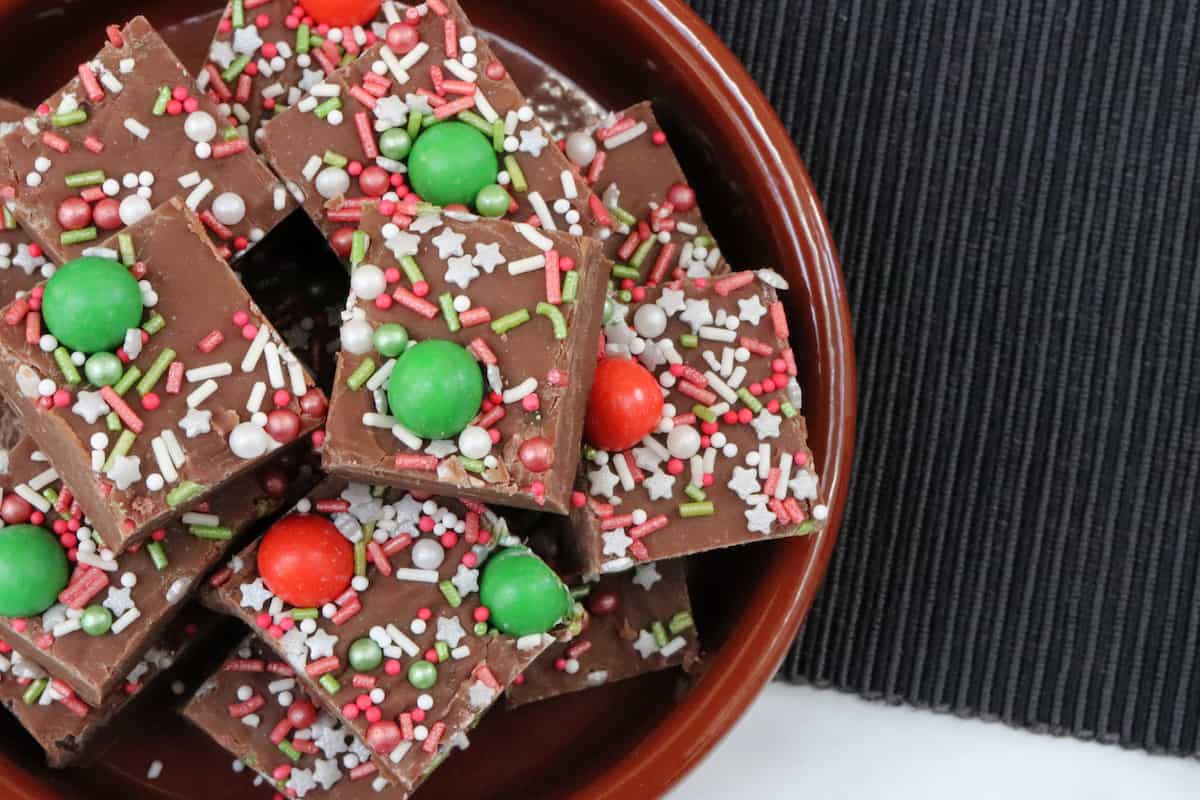 Our most creative fudge to date is probably our Reindeer Fudge that looks just like little Rudolph! Easy to make – but slightly trickier than our other fudge flavours – it uses pretzels, smarties and edible eyes to make a really lovely festive treat!
So, those are our favourite fudge recipes for Christmas – and they're a great slow cooker Christmas candy, so enjoyable to make. We also love our Peanut Butter Fudge, Lotus Biscoff Fudge and a plain old slow cooker Chocolate Fudge. Make sure you check out all our slow cooker fudge flavours here for even more inspiration.