Ever since I started following Weight Watchers years ago I have been pretty good at finding recipes that are healthy and quick to make as well as fit in with the Weight Watchers plan – although I don't follow it strictly anymore.
Tomato and Basil Soup is something that I have made religiously for years now. It's 'free' on Weight Watchers Simple Start and also Filling & Healthy plans meaning you can eat as much as you like – until you feel full. I like to have it with Warburtons Thins to dunk but it's equally as good by itself.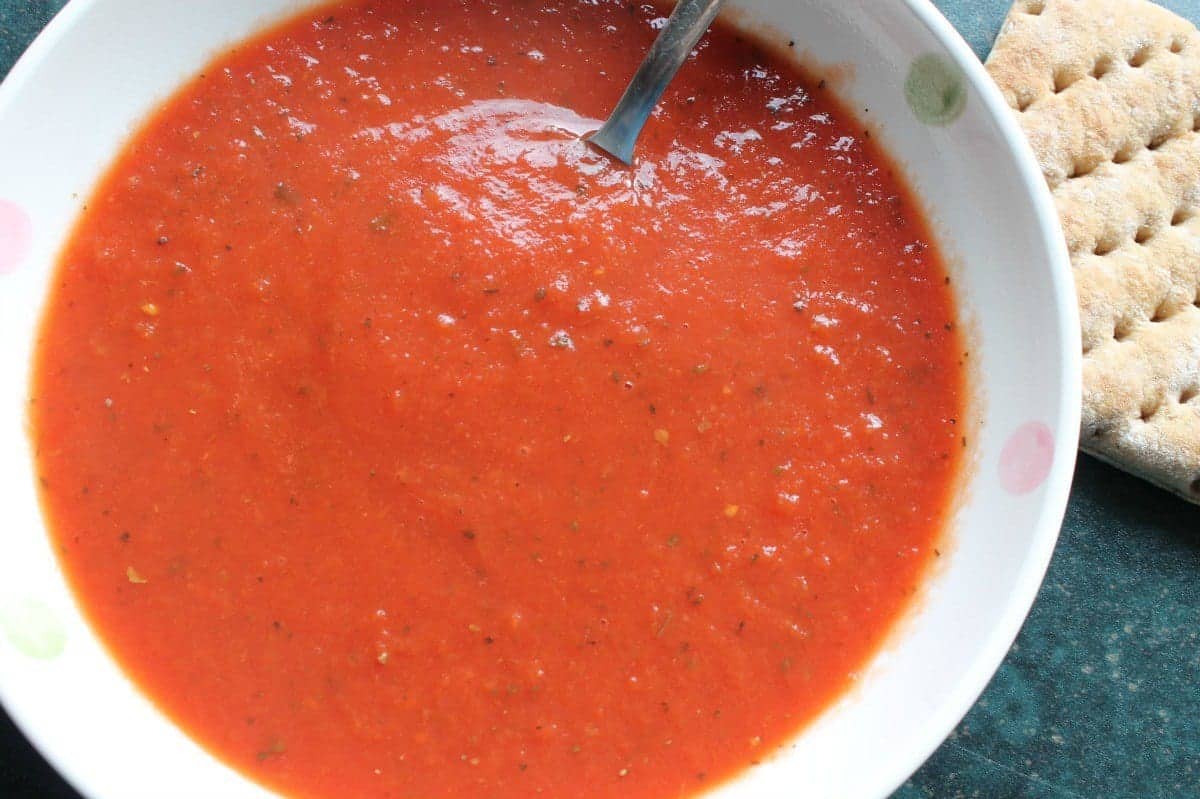 Prep Time: 0 mins Cooking Time: 15 mins Serves: 4
Ingredients
2 tins of chopped tomatoes
500g passata
dried basil to taste
Recipe
Put the chopped tomatoes and passata in a pan and bring to the boil. Add the dried basil – I usually give it a really good sprinkling but add as much as you like – you can never really add too much!
Boil for ten minutes or until it's hot throughout and then remove from the heat and blitz with a hand blender.
Serve immediately but can also be frozen and lasts for a couple of days in the fridge.