It's not hard to admit that the last few weeks have been rubbish. We couldn't see anyone for Christmas, haven't been able to spend time with people we care about and have had to do school at home again. It's just not how we wanted last year to end and this year to start.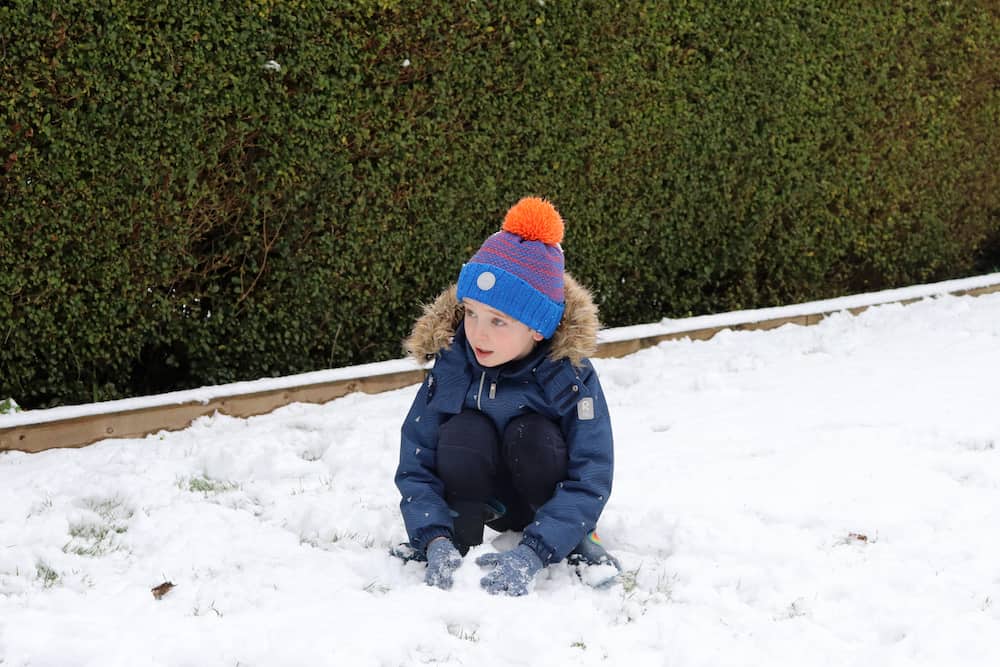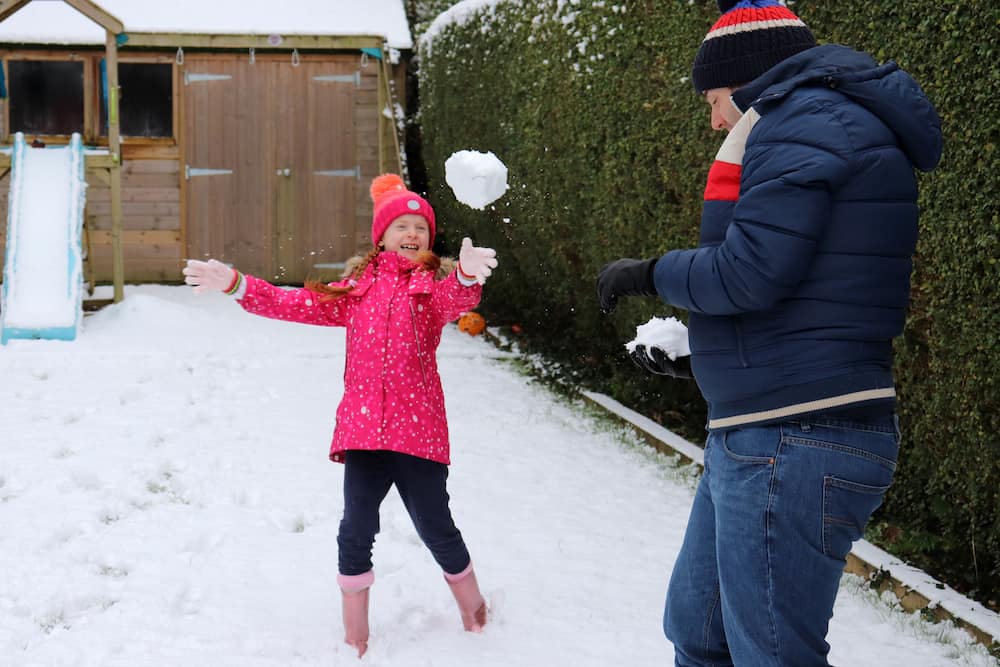 So when the weekend brought snow with it everything felt brighter. I don't know what it was about the snow but seeing it fall so heavily, seeing the sun shine and the thick blanket on the ground – it was like medicine. A medicine we all so desperately needed.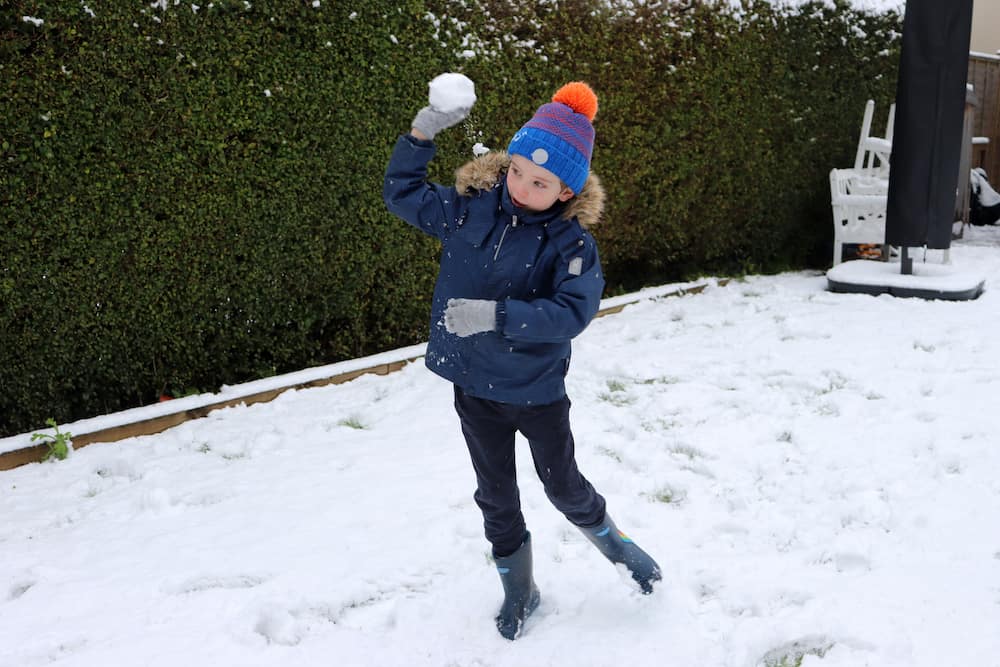 We had pancakes whilst we waited for the snow to thicken and then put some layers on and went outside. The cat stayed firmly inside, refusing to even set foot in the snow but the rest of us spent a couple of hours in the garden together.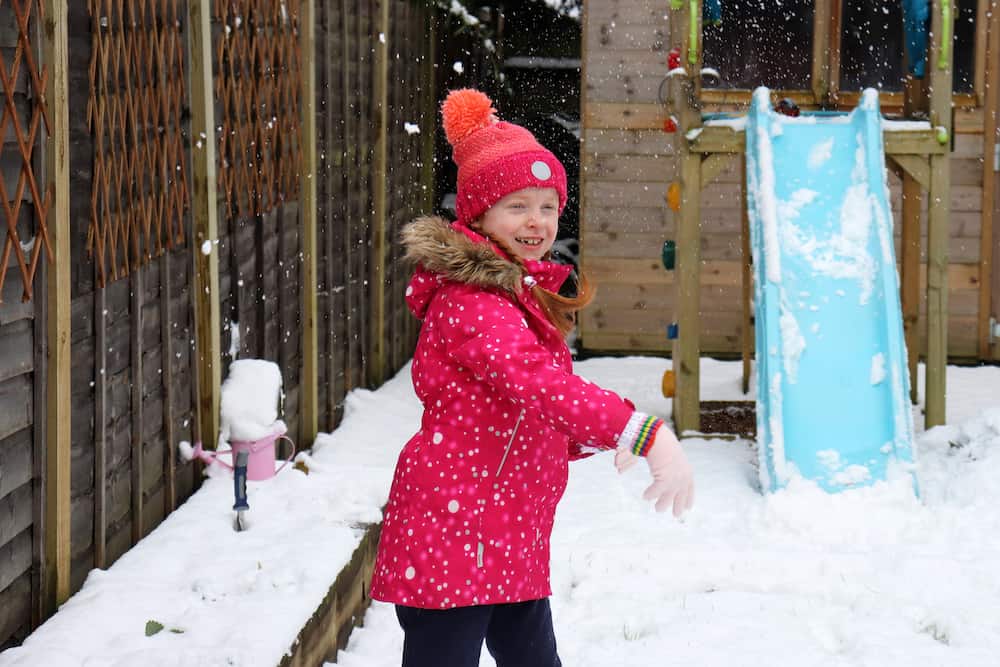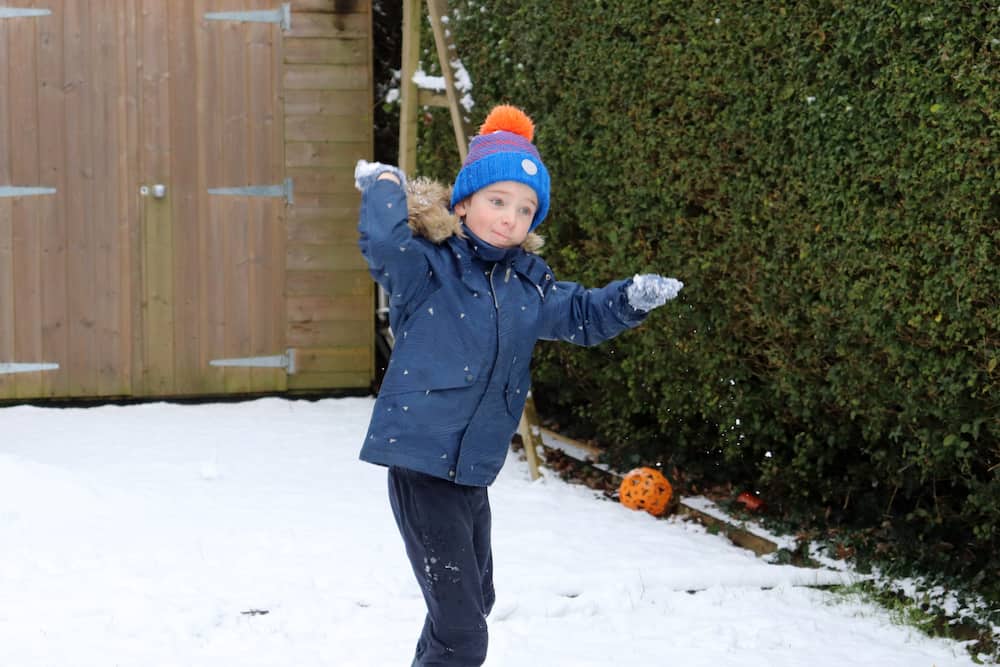 The children and Dave had a snowball fight and then we built a snowman – named Mike. I'd bought a snowman kit in the sale a couple of years ago and it had everything we needed to decorate Mike.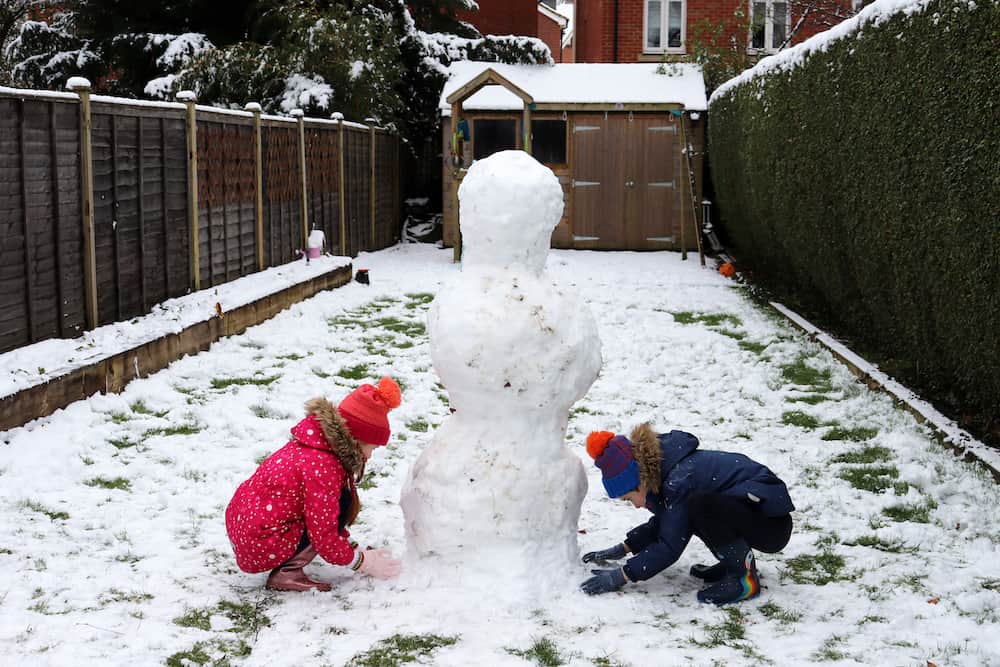 The children loved putting his hat, scarf and buttons on. It was like the cherry on the cake to a lovely day. Once Mike was happy, Dave and I went inside to warm up. Dave made the children hot chocolate and they kept playing outside.
LP and Little Man made snow angels on the ground and built snow animals too. They found sheets of ice to crack and just loved being outside in the snow and sunshine. It was wonderful.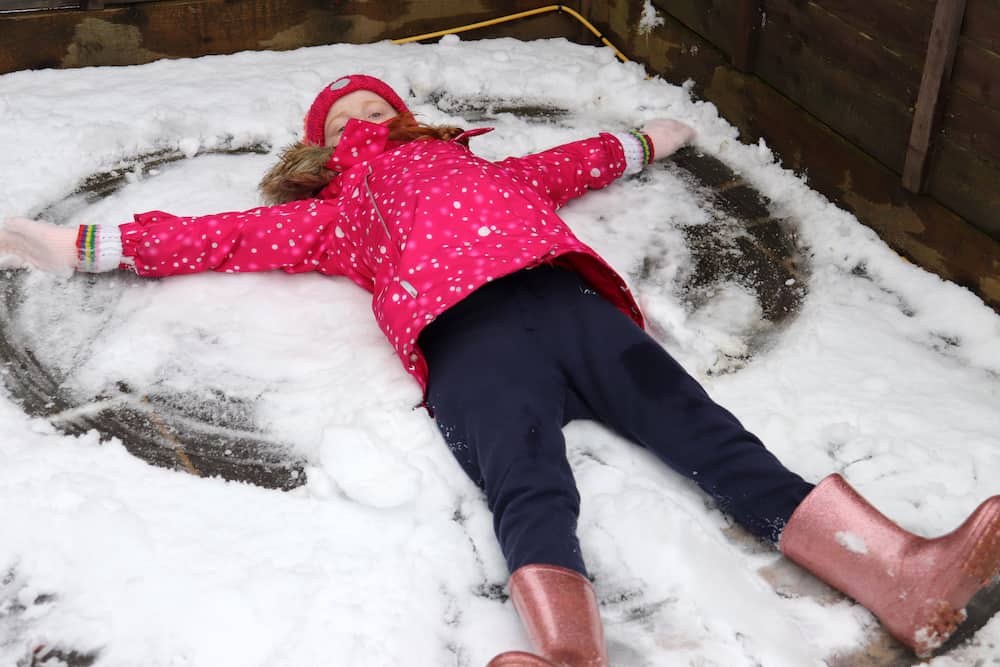 A day in the snow has definitely made us all feel a little more positive, refreshed, and ready for the next weeks of lockdown. We don't know what this year will bring but glimpses of normal like this make everything just a little bit better.