Kent is slowly but surely turning into one of my favourite counties in the South East as it's somewhere we spend so much time. I thought it would be nice to put together some of our favourite family days out and tourist attractions in Kent to inspire you when planning your next adventure for the whole family.
Hever Castle – Edenbridge
Hever Castle started life as a country home but it's most well known now for being Anne Boleyn's family home. But, the castle is such a small part of this day out. There's also a lake and gardens to explore, outdoor playgrounds, mazes, miniature houses, the military museum and so much more. It's such a great day out for all the family.
---
Chartwell – Westerham
Chartwell is a National Trust property that was Winston Churchill's family home for a long period. The house is beautiful and it sits within grounds that are wonderful to explore. There are so many bluebells in the spring and there are so many places to sit and enjoy the landscape. You can tell why Churchill loved to sit and paint so much. With a treehouse, playhouse and natural play area it's a National Trust property that kids of all ages will love to visit.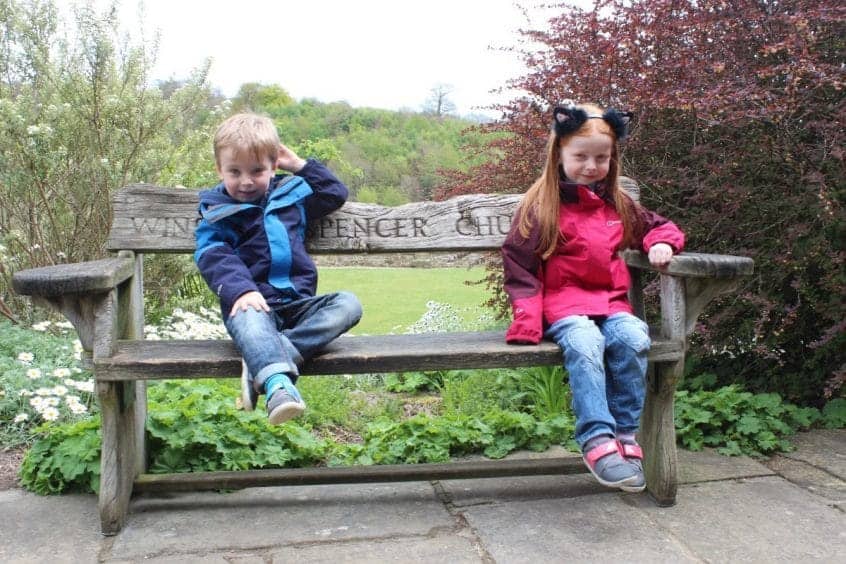 ---
Leeds Castle – Maidstone
From our very first visit, Leeds Castle has been somewhere that has captured a place in my heart. The castle is one of the most beautiful I have seen and the water filled moat really makes you feel like you have been transported back in time. There are playgrounds, a maze and even a grotto to explore and falconry shows to watch too. If you have something to celebrate Leeds Castle do amazing afternoon teas as well – plus they have cafes and refreshment option if you don't fancy taking a picnic.
If you'd like to extend your trip, Leeds Castle have so many accomodation options for short breaks from glamping in their Knight's Village to a more opulent stay in the manor house.
---
Rochester Castle
Rochester Castle isn't really on a par with the other castles I've mentioned so far but, it's still beautiful and full of history. Rochester Castle is an English Heritage site but can be appreciated externally for free, sitting proudly in the heart of Rochester. But, going up to the top of the castle gives incredible views of the local area too.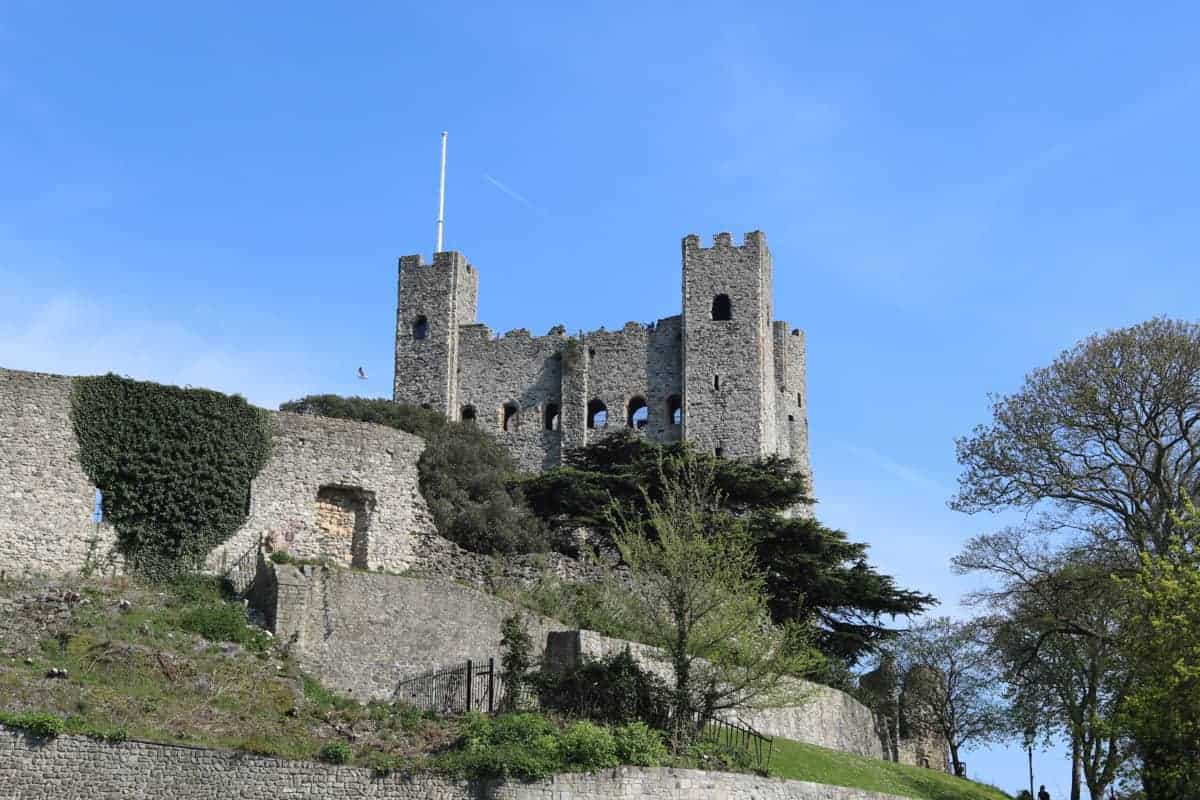 ---
Historic Dockyard Chatham
Another place steeped in history is the Historic Dockyard Chatham. This is such a great day out with many indoor attractions, making it great for a rainy day but even better when the sun is shining. It will look familiar to any Call the Midwife fan as it features regularly in the series. The Victorian Ropery and the three big Warships are incredible to see. It's a really full day out with so many things to do and even guided tours available.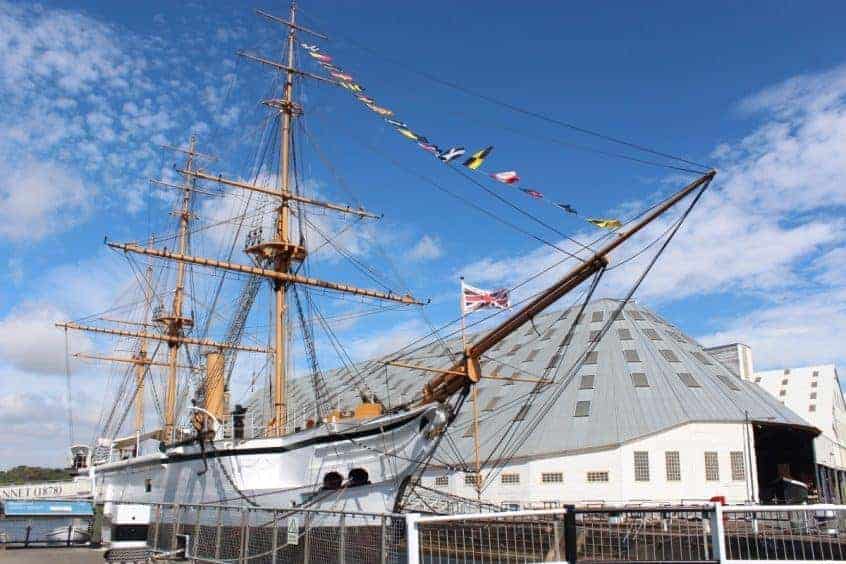 ---
Diggerland – Strood
One of the children's favourite days out in Kent is Diggerland. They get to ride on or drive so many different kinds of diggers and it is so different to any other theme park we've experienced before. It is totally bonkers but great fun too – a must for any vehicle fan, or anyone who wants to try something different.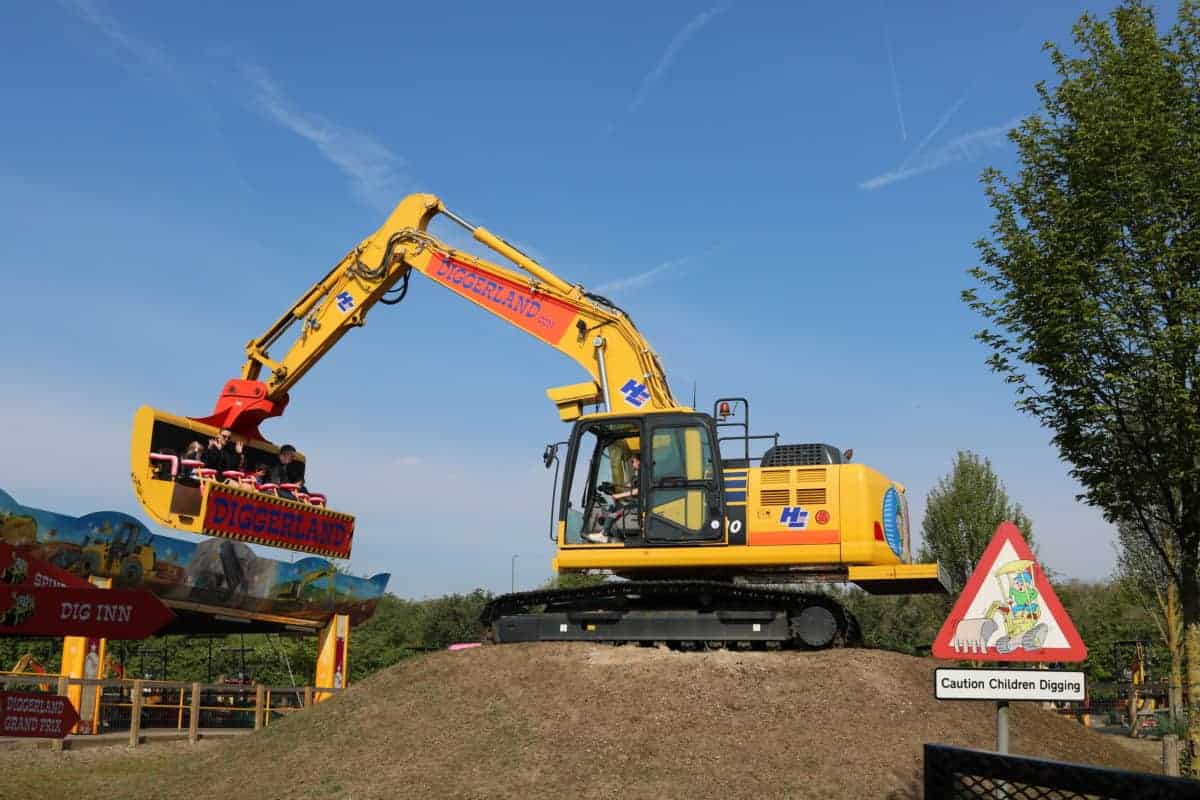 ---
Dreamland – Margate
I remember visiting Dreamland as a child and visiting again as an adult, with my own little ones, was so nostalgic. Dreamland will always have a vintage charm about it and it's such a family friendly place to visit. Rides, soft play, roller disco and even a petting zoo all located a stone's throw from the seafront. It's the perfect place for a day out or weekend away.
---
Port Lympne – Hythe
Dave and I first visited Port Lympne over ten years ago, long before having children. Even back then it was a fantastic day out. The safari park takes you on a journey through South America, Asia, and Africa and you can meet life size prehistoric creatures in the Dinosaur Forest. It's a really full day out for all the family and you can read more about it here. Port Lympne also offer accomodation options to make your visit into a short break – the glamping tents look great fun!
---
Howletts Wild Animal Park – Canterbury
Dave and I visited Howletts at the same time as Port Lympne, on consecutive days, and it was an adventure like nothing else we have experienced. It's home to a vast variety of animals in over 90 acres of parkland. It's a true animal park with conservation at the heart of everything it does. It's such a nice family day out and you can read more about it here. Make sure you take a look at their new exhibits, expansions and special events – there's always something going on at Howletts!
---
Wingham Wildlife Park – Canterbury
Wingham Wildlife Park is fastest growing wildlife park in Kent. They house the largest number of animal species out of all wildlife parks and zoos in Kent as well as a dinosaur zoo too! They have indoor and outdoor play areas as well as a cafe and picnic areas making it a great day out for the whole family and you can read more about it here.
---
So there you have our favourite Kent family days out so far. I'll add more places for family fun as we visit them and if you have any favourites that I haven't included let me know and we'll try and visit them soon.