Disclosure: We were sent the featured products for the purpose of this post however all opinions are my own.
This post contains affiliate links and I may receive commission if you visit a link and buy something. Purchasing via an affiliate link doesn't cost you any extra, and I only recommend products and services I trust.
Anyone that follows me on social media will have seen me posting so many pictures of freshly baked bread recently. The thing is, we were sent the Sage Appliances Custom Loaf Pro to review and over the last few weeks it has literally changed our life.
Dave and I had always wanted to bake bread. There is nothing like freshly baked bread, the smell of fresh bread in your house and that still warm fluffiness of a just cut fresh loaf. So we have spent the last few years trying to make bread by hand, buying so many cookbooks and even investing in a bread maker. But the bread we made, even with the help of the bread maker just wasn't right. It could not compete with bread from the shops and so the bread maker got left in a corner and we carried on buying bread from the shops, disillusioned that we would ever be able to make bread ourselves.
But then the Custom Loaf Pro arrived and literally changed everything. I had high hopes for this shiny new machine but I also reserved judgement until we'd tried a few recipes. I didn't think we would ever be able to get bakery quality bread at home.
What were our first impressions of the Sage Appliances Custom Loaf Pro?
The Custom Loaf Pro was really intuitive to use. Although a recipe book didn't come with it, I downloaded one online and set to work. It was easy to put the ingredients into the bread pan in the right order, confirm what settings we wanted on the LCD screen and then press start. A few hours later we had a perfect loaf of bread on the side. Yes, it really is that easy.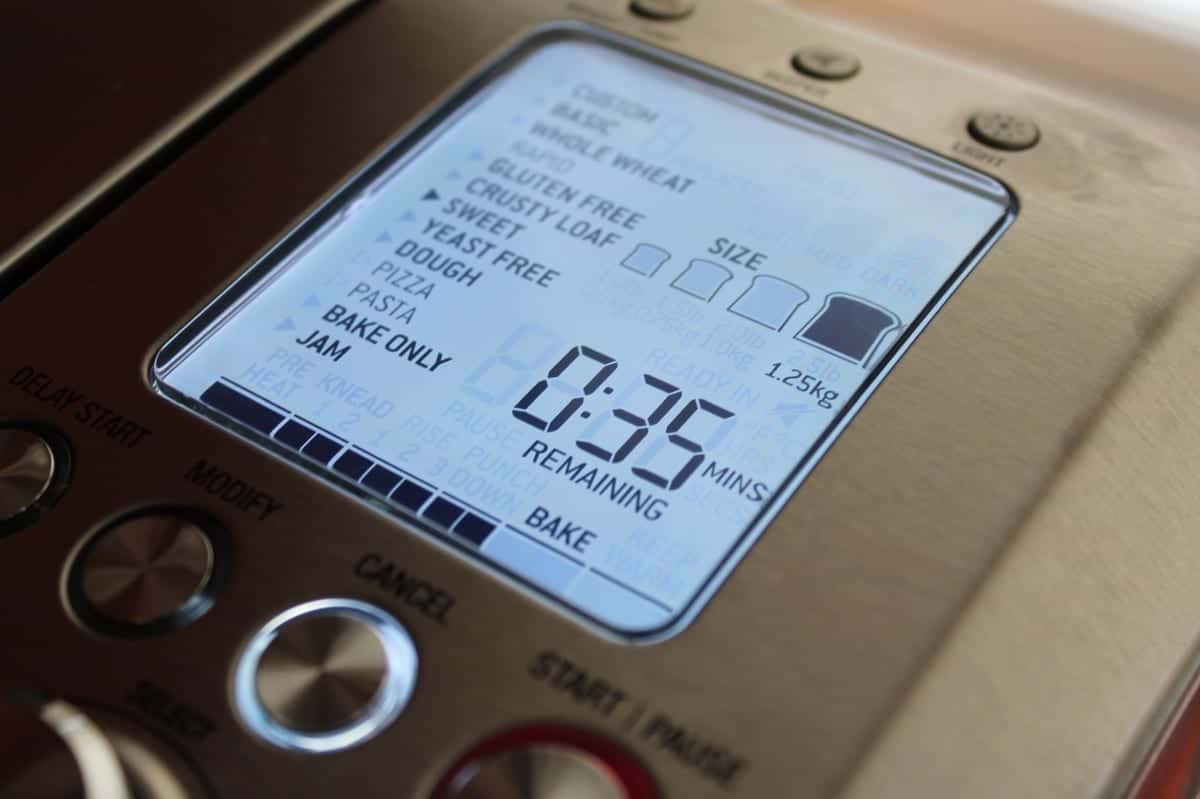 You see, the Custom Loaf Pro has over 60 different settings to choose from with a clever interface that works out temperature and baking time each time you make a selection. Each option has a set amount of time for kneading, rising and baking so that once you have told the machine what to do it just gets on with it and makes you a perfect loaf of bread.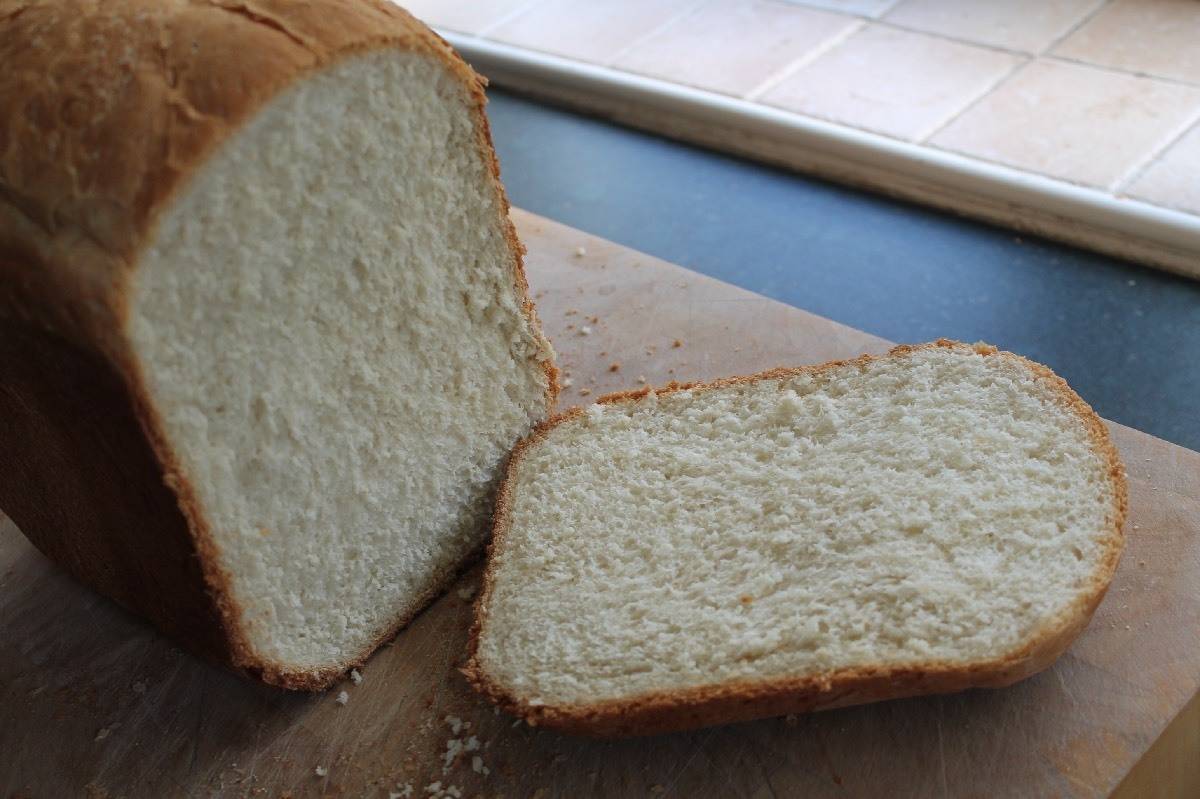 There's a timer that lets you select what time you want the bread to be ready which is perfect if you want fresh bread in the morning or if you're going out and would like bread to be ready when you get home. There's also a dispenser that adds fruit, nuts and jam at the right time – and this worked amazingly when we made our Fruit Loaf. You do have to remember to close the dispenser the next time you use the Custom Loaf Pro though or you'll end up putting your additions into the mix right at the start by accident!
Can you make different types of bread in the Sage Appliances Custom Loaf Pro?
The range of settings available is fantastic on the Custom Loaf Pro with basic, whole wheat, rapid, gluten free, crusty loaf, sweet, yeast free, bread dough, pizza dough, pasta dough, bake only, jam and 9 custom programs where you can create and store your own settings. I have used the basic, whole wheat and rapid functions so far and was amazed that you can make fresh bread in under two hours!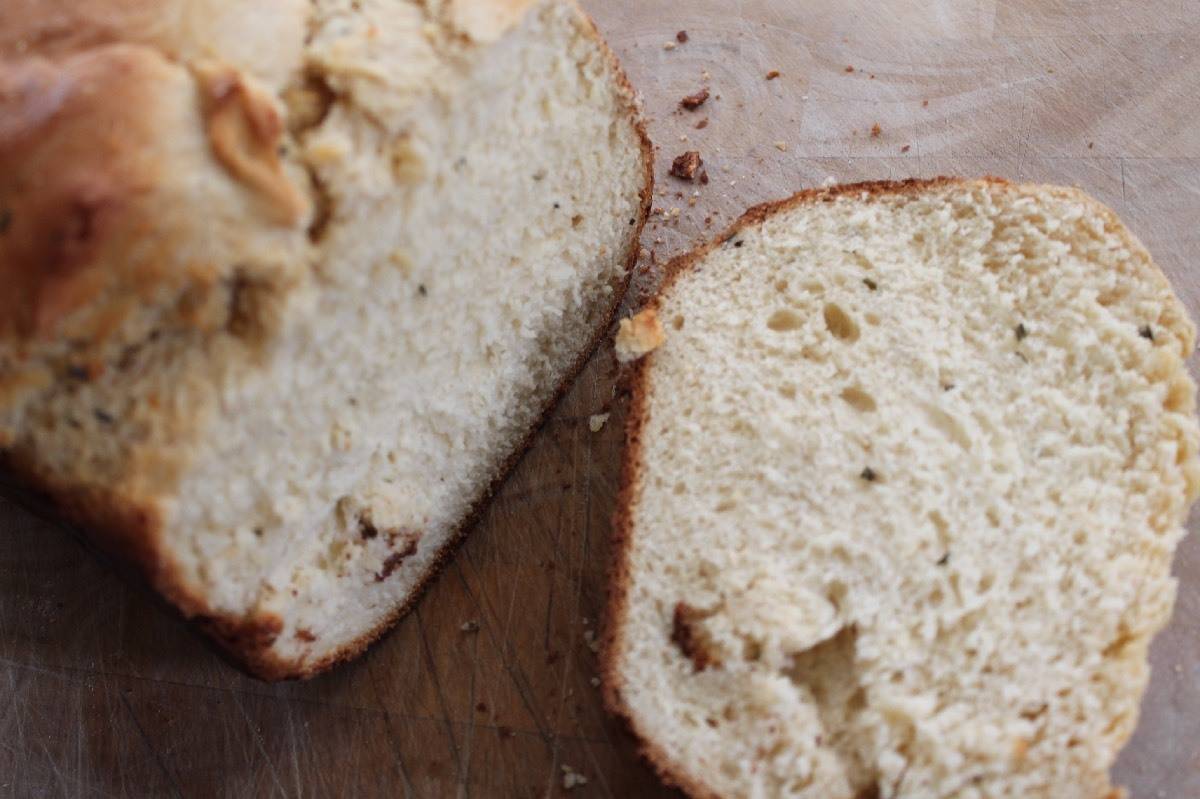 We've also used the Custom Loaf Pro to make pizza dough which was quick and easy. It made the perfect dough and enough for three pizzas – so we have frozen some for our next pizza making session.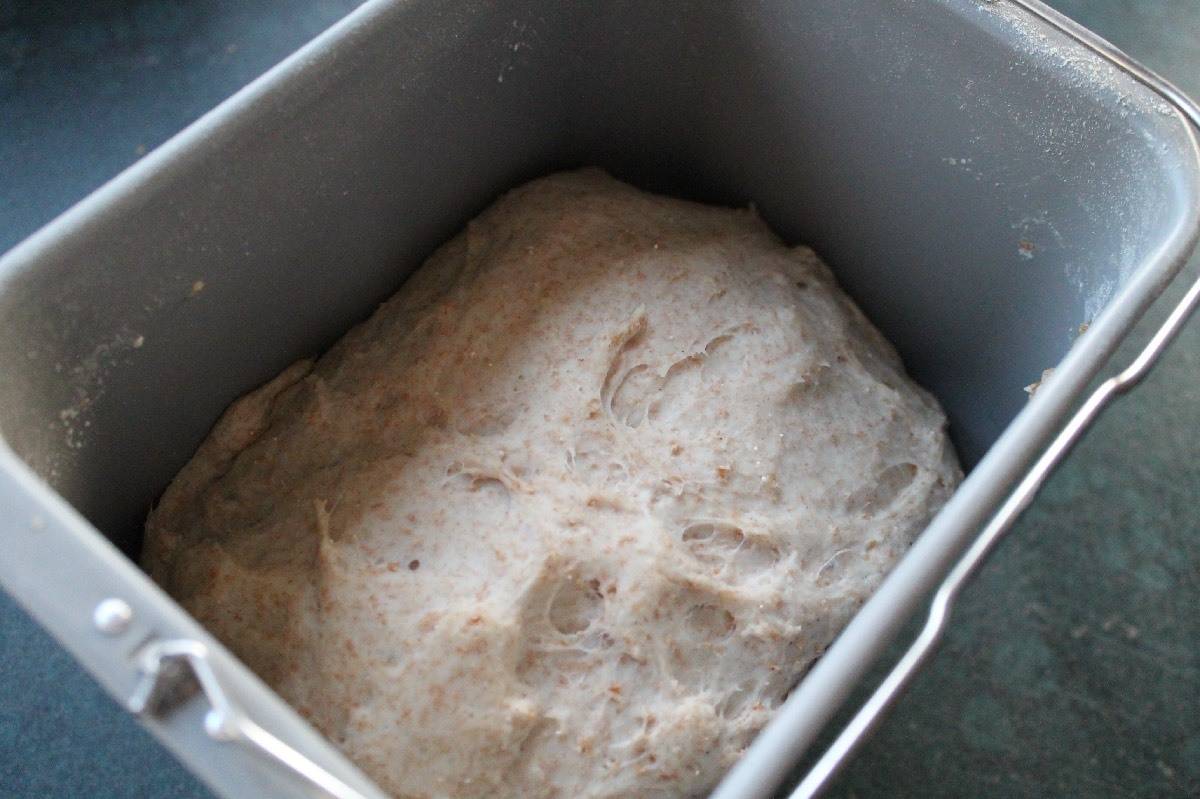 The Custom Loaf Pro comes with a collapsible and fixed paddle and I was impressed that the collapsible paddle leaves such a little dent in the bread – in our previous bread maker there was quite a large hole in one end of the bread making slices look more like bagels than from a loaf. The Custom Loaf Pro is so different that every single slice of bread looks as it should.
My only criticism of the Custom Loaf Pro is that the stainless steel design does end up with marks over it, smears and fingerprints. But really, with a machine that we use so much this is really a very slight criticism. The Custom Loaf Pro is well made, built to last and really robust. The nice square design means it fits nicely into a corner of our worktop out of the way and then can be brought out when we use it.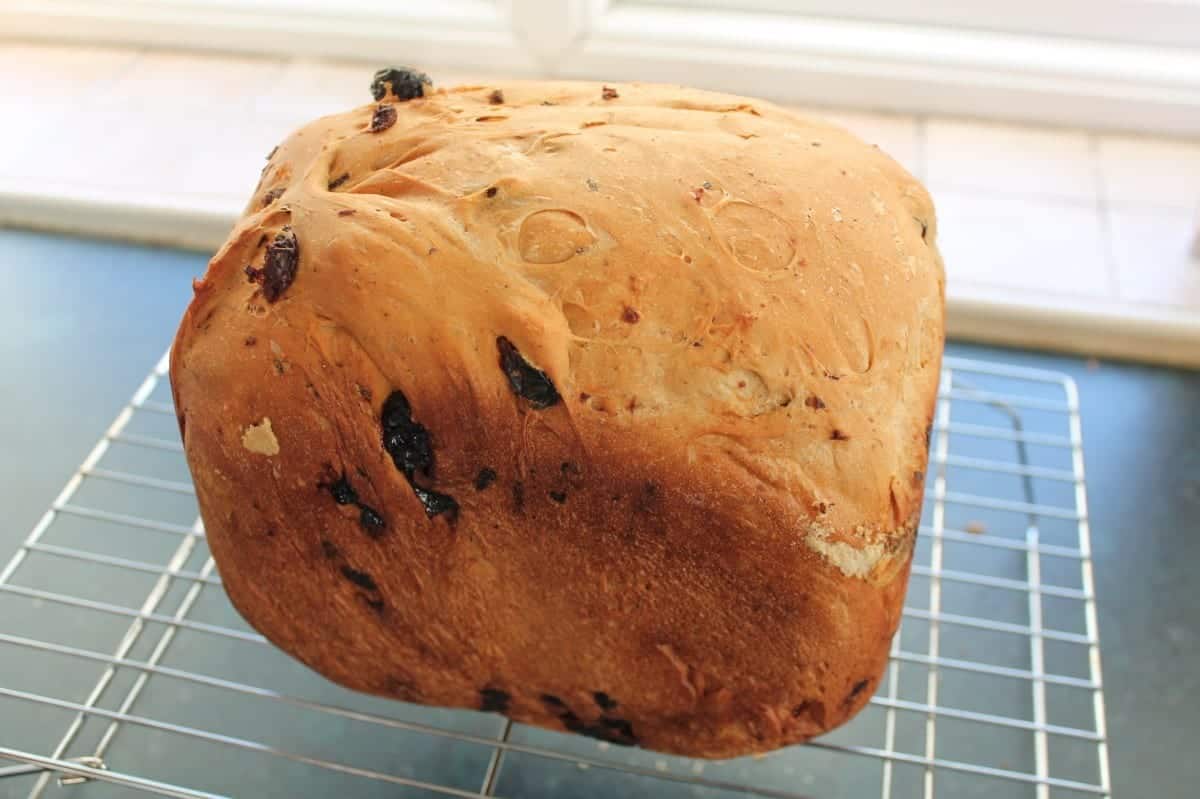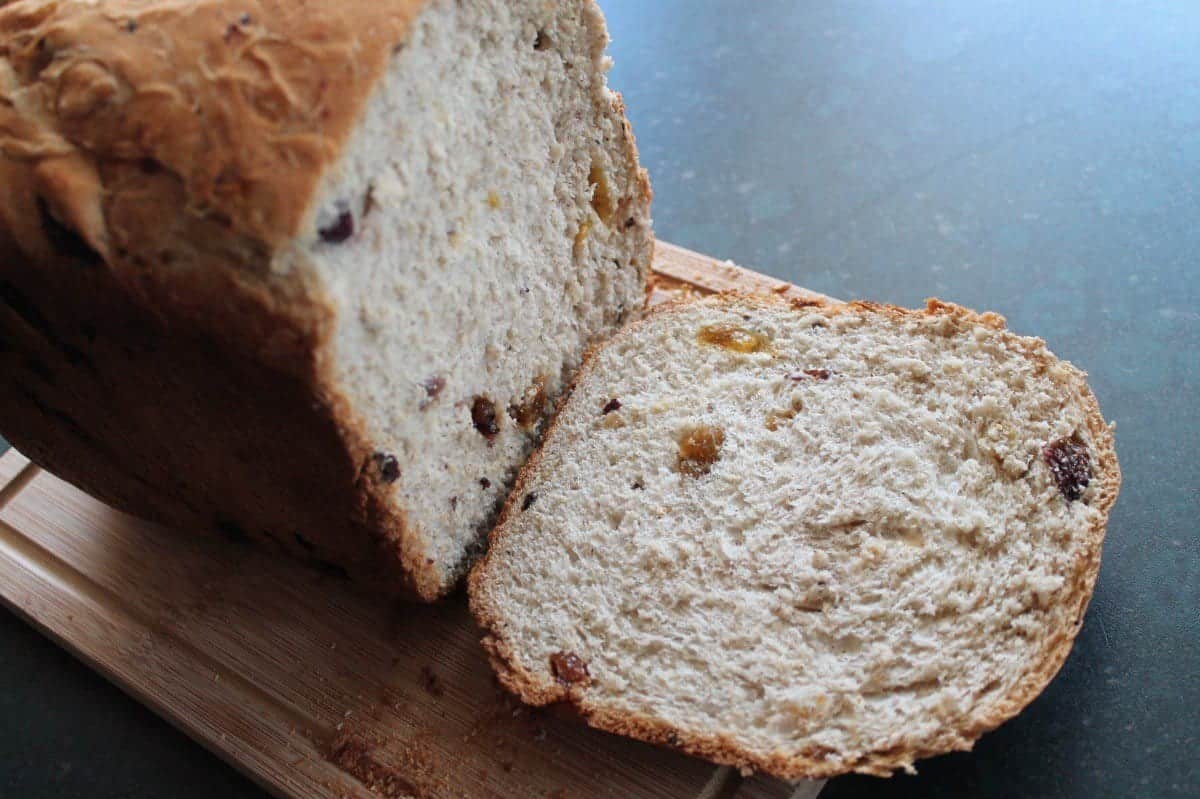 The Custom Loaf Pro has been used every few days from the moment it arrived and I can't see that changing. I am looking forward to making rolls and so many more types of bread in this wonderful machine. We have finally found something that not only makes bread just like you buy from the bakery but also makes it just so easy too. Our house now constantly smells of fresh bread and I couldn't be happier.
The Sage Custom Loaf Pro has an RRP of £249.95