Everyone has their ideal comfort food. A food that they could eat all day every day and a food that just makes everything better. For me, it's nachos. I could eat those Mexican crisps and toppings every single day and never get bored and one thing we love as a family is making nachos for dinner.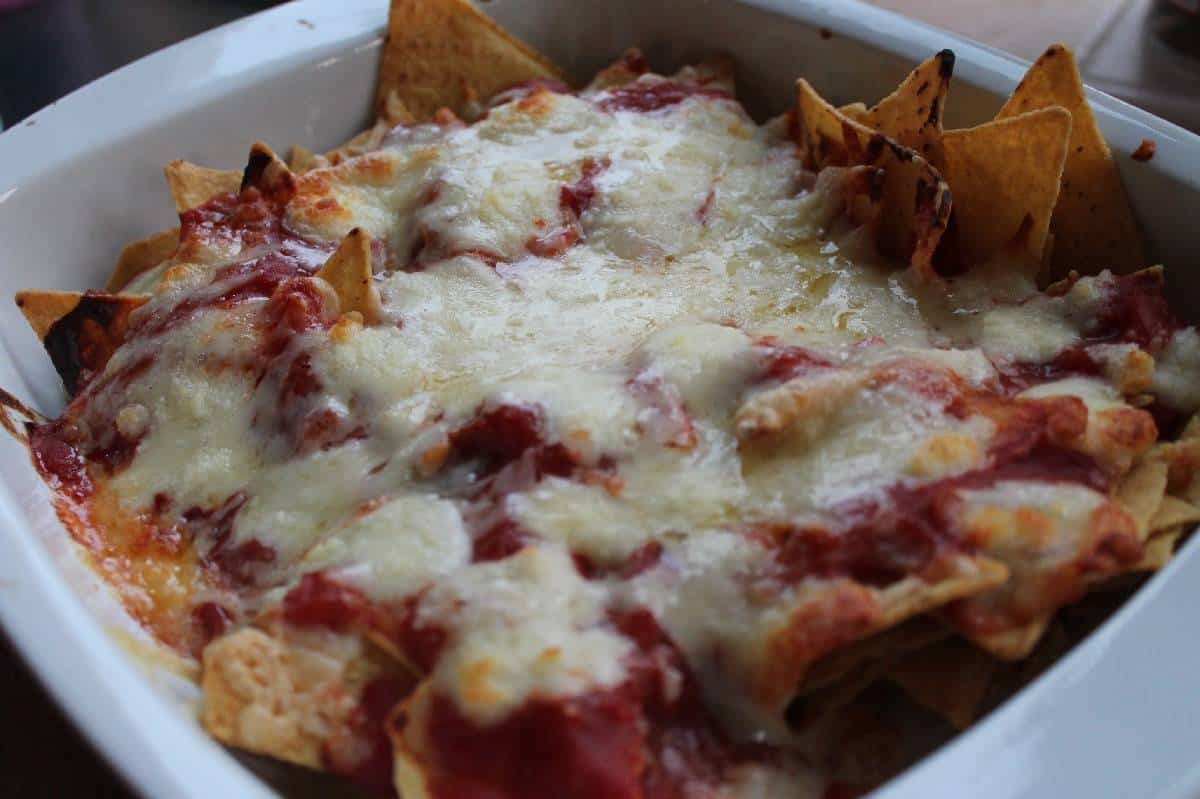 We have nachos with chilli con carne instead of rice and it's something the children love as well. There's something really exciting about having crisps for dinner!
Homemade nachos are incredibly easy to make – and here's our very simple recipe:
Ingredients
Tortilla chips
Mozzarella ball
Cheddar cheese, grated
Salsa
Recipe
Preheat the oven 200C/400F/Gas 6
Pour the tortilla chips into an ovenproof dish.
Pour over the salsa and tear the mozzarella ball apart. Sprinkle the mozzarella over the top of the salsa and then add grated cheddar cheese.
Bake in the oven for 20-25 minutes until golden brown on top
Nachos make a perfect accompaniment to many meals. They're a really sociable food and are great for enjoying whilst watching a movie or playing board games. Actually, any occasion is perfect for nachos!