Disclosure: We were sent the featured products for the purpose of this post however all opinions are my own.
We really enjoy exploring more of the UK and finding family friendly hotels to stay at during our adventures. Last weekend we stayed at the Novotel Southampton hotel on West Quay Road to extend a festive day out into a festive weekend. The Novotel is situated close to West Quay shopping centre and also Southampton Docks – so a great base for both travel and entertainment.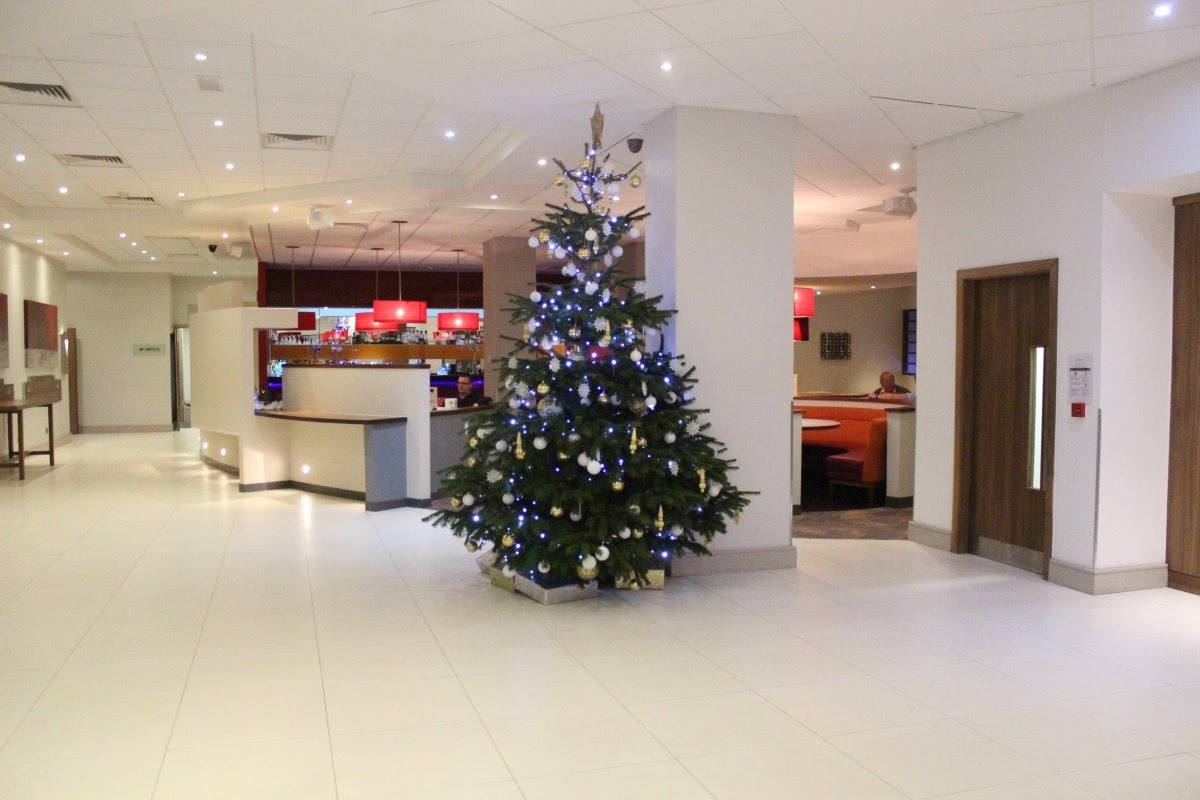 The hotel had its own private car park which costs £8 a day to park for hotel guests and as soon as we walked into the hotel we were greeted with such a bright and airy reception – complete with beautiful Christmas tree!
How family friendly is the Novotel Southampton?
The children went immediately to the play area where there was an interactive table to plan games on, plenty of toys, books and even a couple of games consoles – the perfect way to keep children entertained whilst the parents relax and unwind.
What are the family rooms like at Novotel Southampton?
We were checked in swiftly and made our way to our room on the fifth floor, aware that housekeeping would still be making up the children's bed. The room was a good size, with a double bed for us and a sofa bed for the children.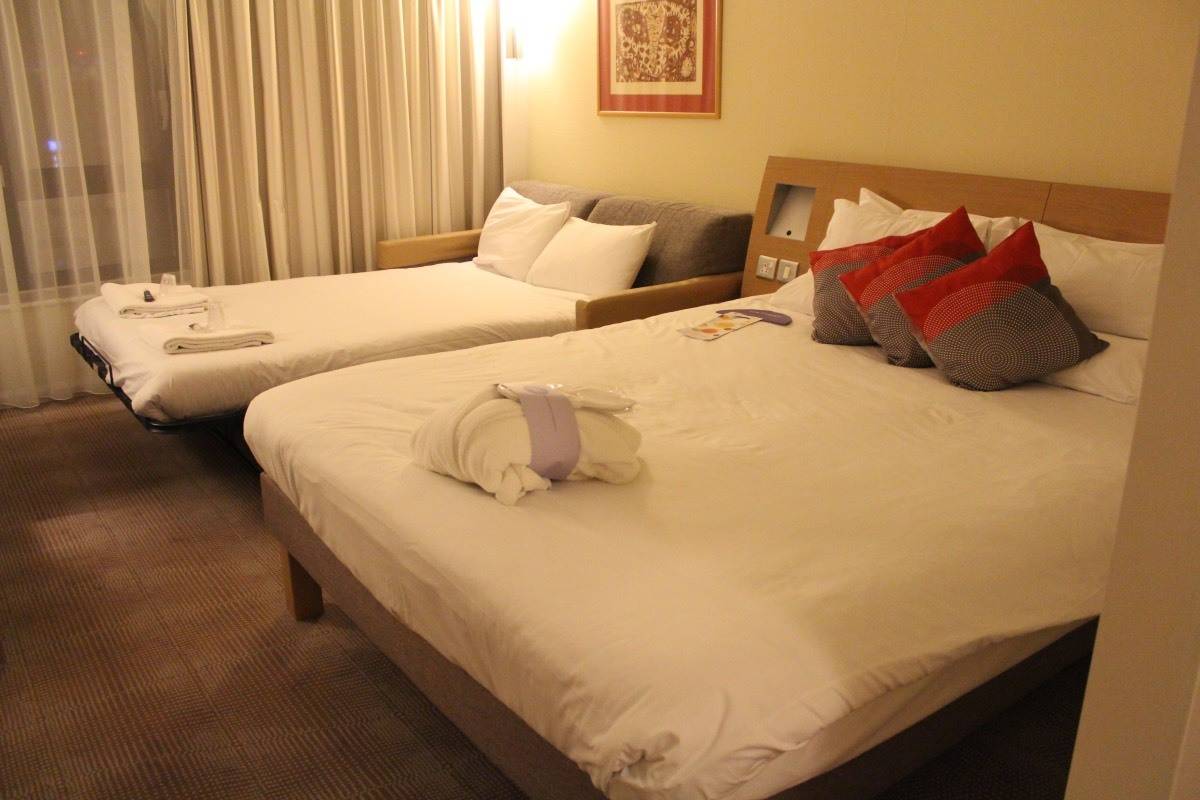 Novotel have thought of everything for a stress free stay – with complimentary toiletries, a shoe shine kit, sewing kit, bottles of water, free wifi wireless internet access and so many other touches that were unexpected but much appreciated. Dave was pleased at the sight of the Nespresso machine and there was also a well stocked tray of tea and biscuits.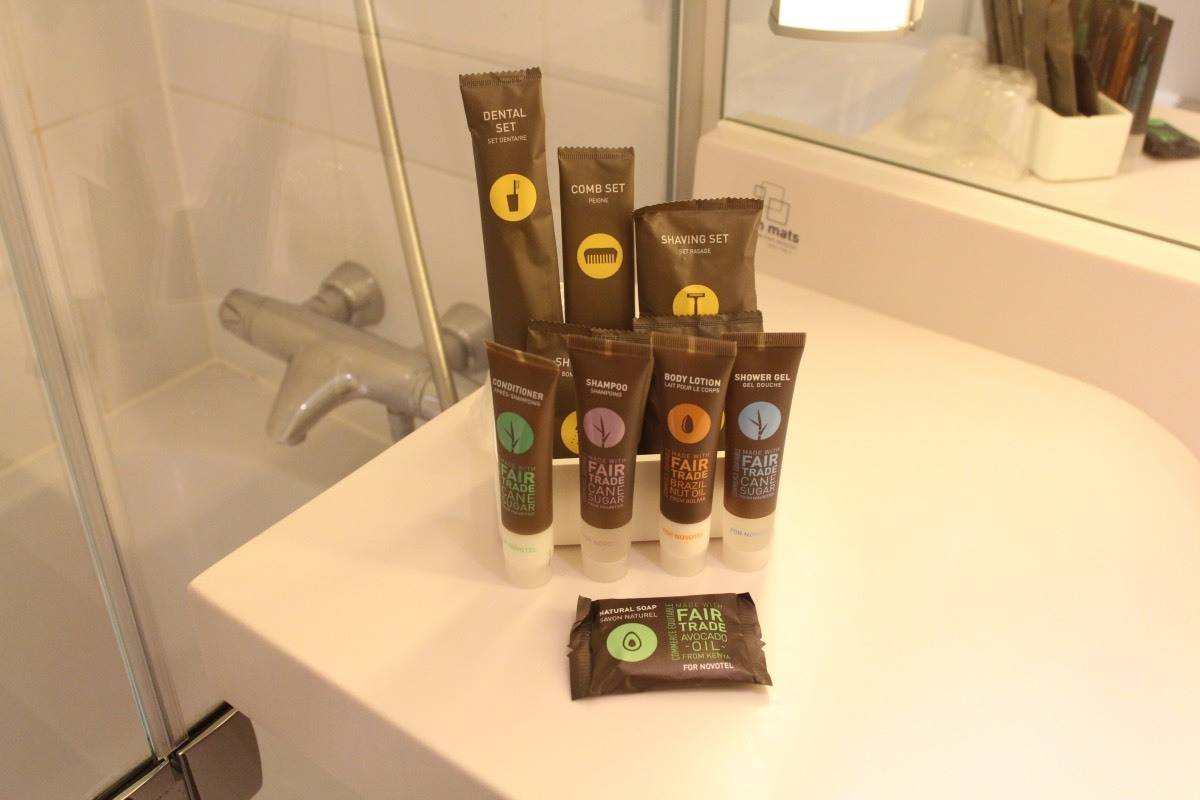 The room was fine for our needs and once unpacked we settled down to relax before giving the children a bath. Unfortunately at this point we realised the bath plug mechanism wasn't working and so we couldn't empty the bath once it was full. We called reception and housekeeping came but couldn't fix it and then the duty manager came but couldn't fix it either – informing us that maintenance wouldn't be around until the following morning.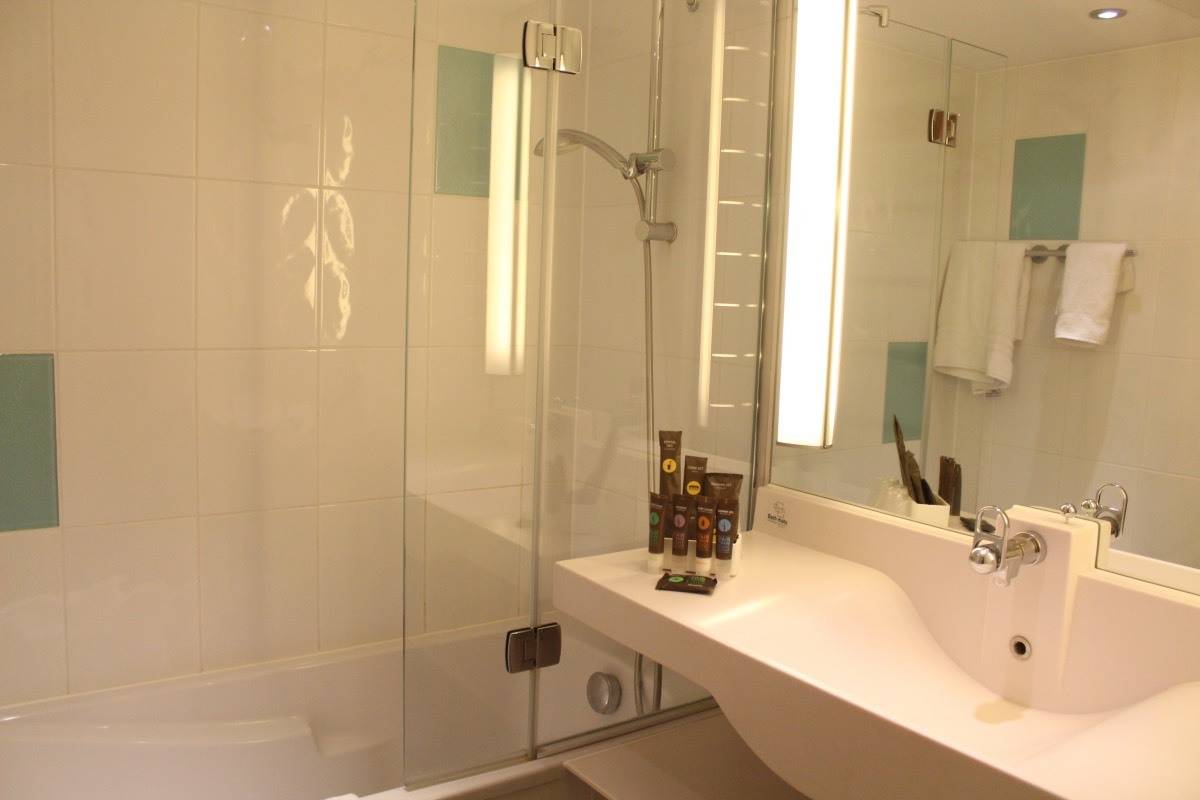 We were offered another room but declined as we had already unpacked everything and with two small, over tired children it wouldn't have been an enjoyable experience. Instead we asked if there was another room we could use just to give them a bath but they only had a room on the first floor and we didn't feel like walking them through the hotel and up and down in the lift over four floors in their pyjamas when they were already exhausted. So instead we skipped bath time in favour of just going to bed.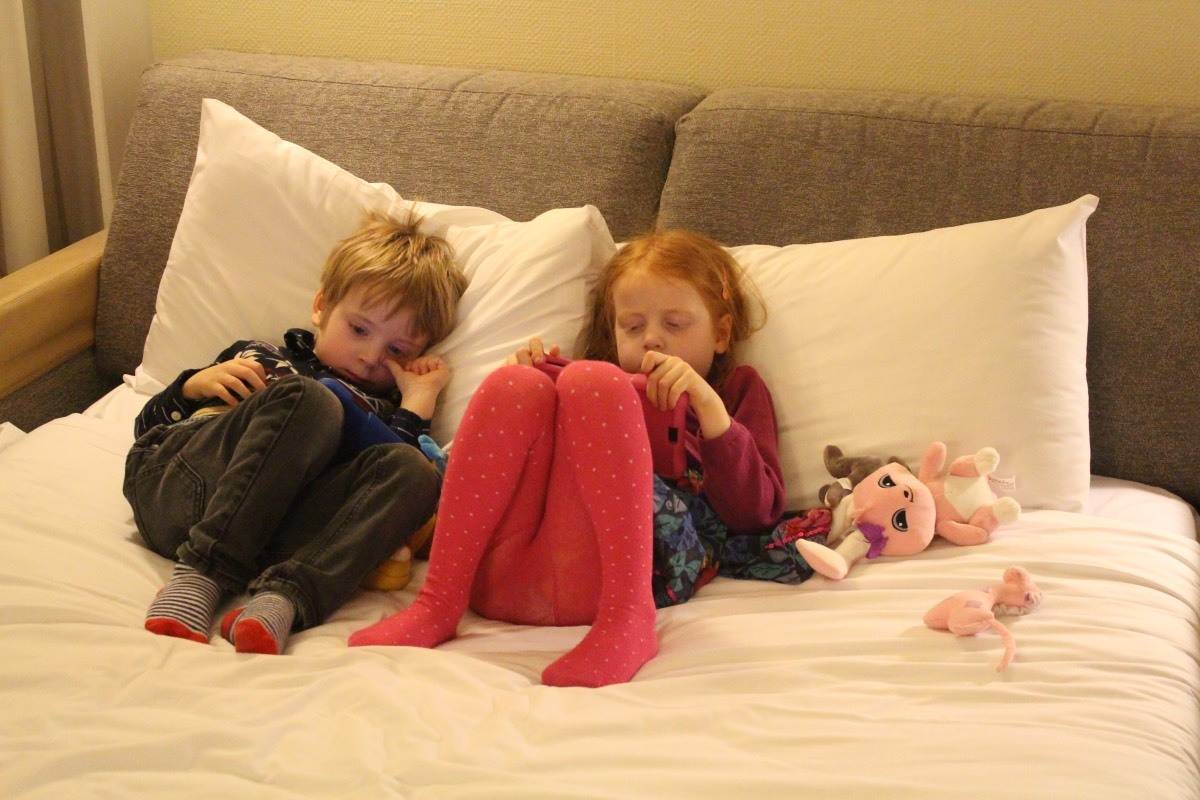 The room was comfortable and the black out curtains worked well – removing all light from the room. There was still quite a lot of road noise from outside as the hotel is located on a really busy road and in a really busy area but we slept well until the children woke at around 6am.
We had a lazy morning, the children played with their tablets and Dave and I lay in bed trying to get a few more minutes sleep until it was time to get ready and head downstairs for breakfast. The breakfast service was buffet style and was busy but well managed. We were offered tea or coffee and then went to get breakfast.
What was breakfast like at the Novotel Southampton?
Dave and I both had cooked breakfasts – and there was plenty of choice with bacon, eggs, sausages, tomatoes, mushrooms and beans as well as vegetarian options and even waffles.
The children stuck to fruit, yogurt and cereal but everything came with lots of varieties which kept them happy. Afterwards, we all shared a plate of pastries – the great way to end a hotel breakfast!
We had a lovely stay at Novotel Southampton and it would be a great base for a weekend on the south coast and Southampton city centre is easily accesible from the hotel too. It even has a swimming pool and fitness centre to make more of your stay. The hotel was really family friendly – giving the children soft toys on our arrival – and we would definitely be happy to stay at Novotel again in the future.