*This is a paid post
This post contains affiliate links and I may receive commission if you visit a link and buy something. Purchasing via an affiliate link doesn't cost you any extra, and I only recommend products and services I trust.
As a busy family with young children we seem to vacuum most days – sometimes multiple times a day. So when Bosch invited us to review their brand new cordless upright vacuum cleaner, the Bosch Unlimited we couldn't wait to see how it would fare in our day to day lives.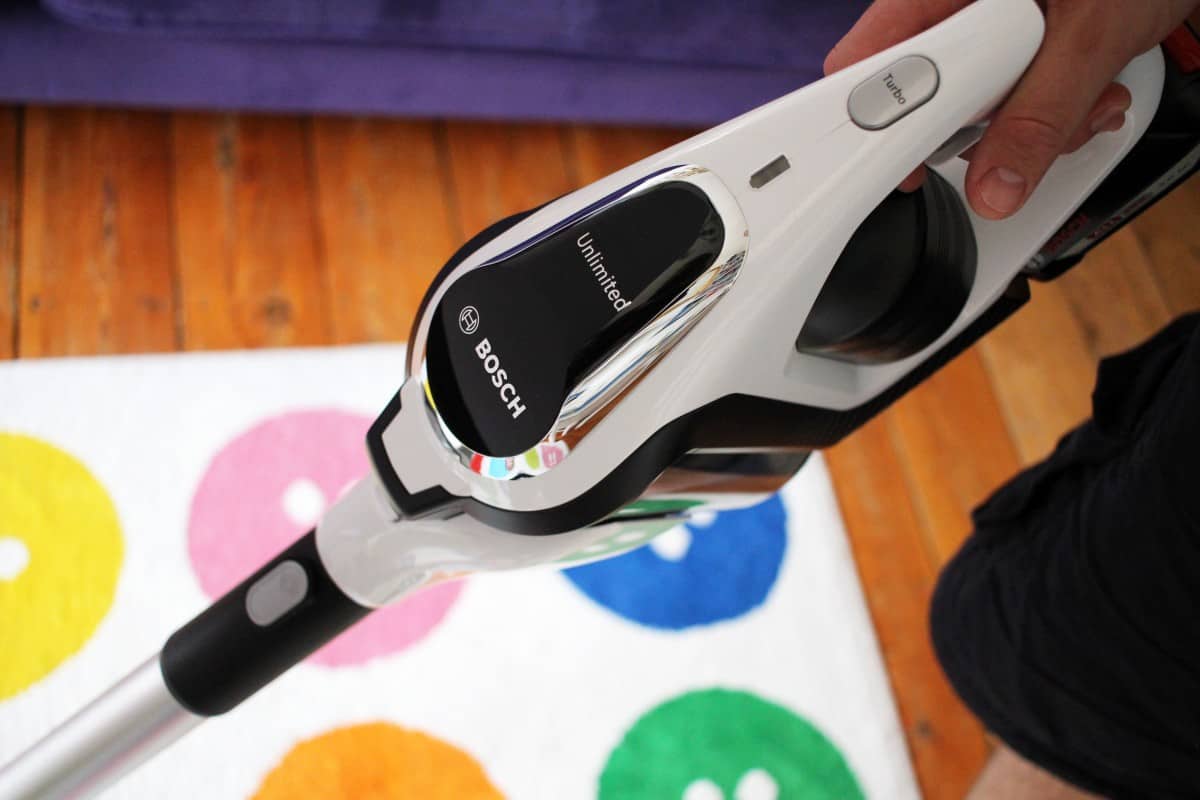 The 'Unlimited' refers to the fact that although the vacuum is cordless, you can effectively use the vacuum for as long as you like, thanks to the two supplied Li-Ion batteries and the fast charger. You see, in the time it takes to use one battery up, the other one will be ready to use again. When this one runs out – if you remembered to put the empty one on charge – you can keep on going! With a quoted run time of up to 60 minutes in 'normal' mode or 45 minutes using the supplied electrical nozzle, I think you'd be pretty hard pressed to run it out anyway, unless your house is super dirty or huge.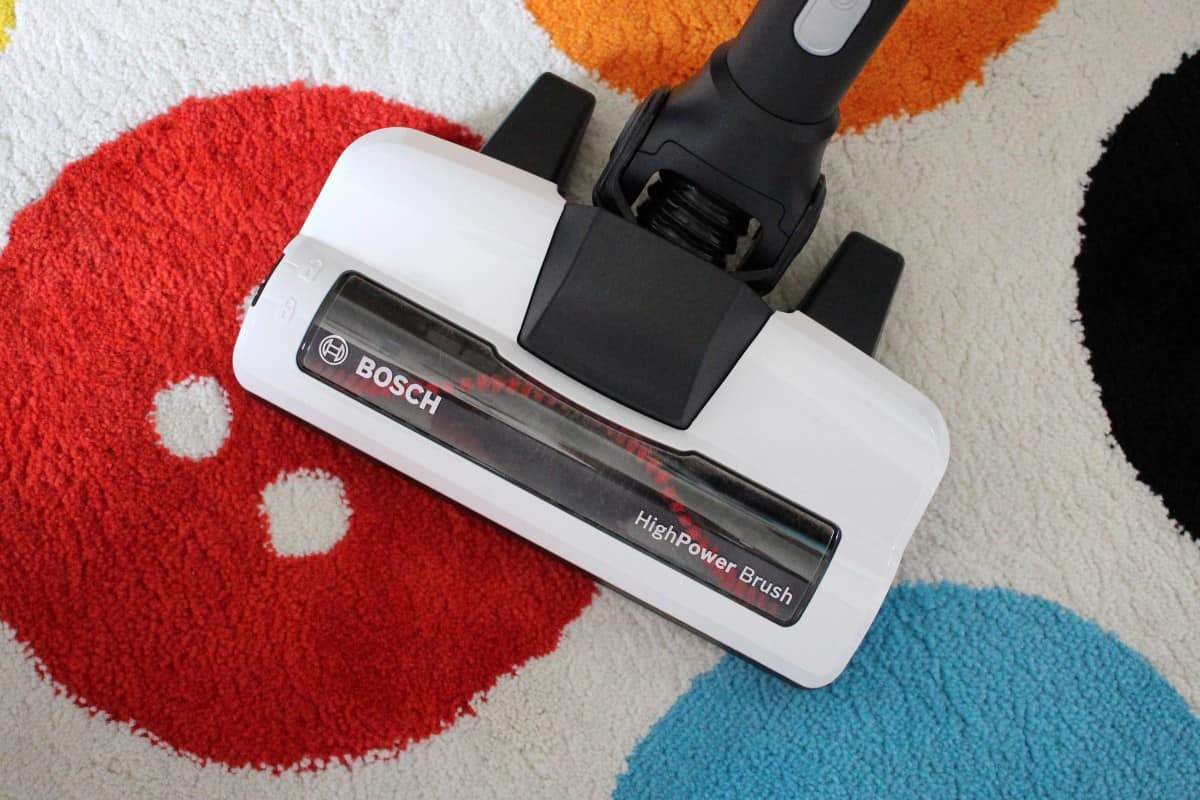 Also, the Bosch Power for ALL System uses the same single battery pack with the Bosch Unlimited vacuum cleaners and the 18-volt Bosch Home & Garden cordless system – meaning you can use the same batteries for so many different Bosch products – saving time and making the whole process so convenient.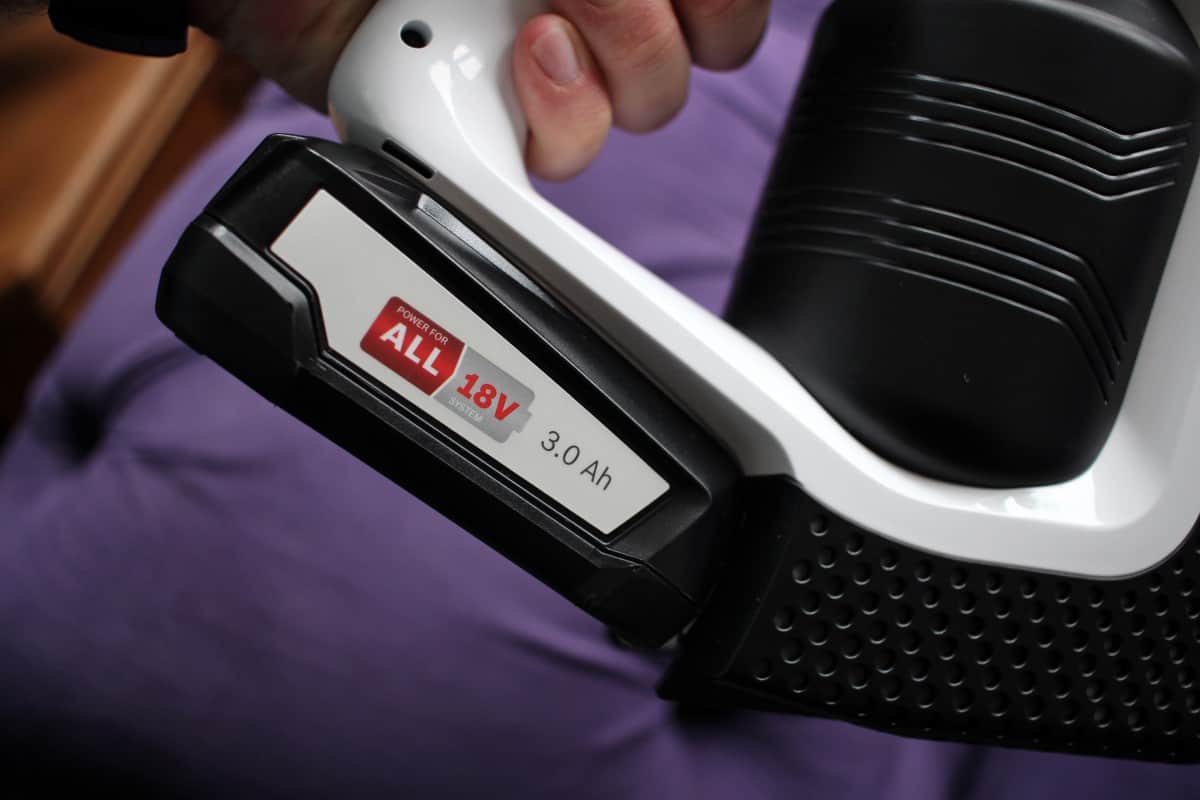 The Bosch Unlimited is super lightweight for an upright vacuum cleaner and quite intuitive when it comes to turning corners around the home and when changing from hard surfaces to soft carpets. The motorised brush head will adapt accordingly without loosing suction and it also has a turbo function for those really hard to clean areas or more stubborn dirt deposits. We've found it works perfectly on both carpets and tiled floors through our home and even when we didn't think the floors were that dirty it managed to pick up quite a lot from every corner.
The Bosch Unlimited is very easy to use for those hard to reach places, whether it be the odd cobweb in the ceiling or down the sides of the sofa where the dirt can easily build up. With different attachments, reaching the tops of curtains is a doddle, and although slightly more weighty than other comparable machines, the base unit isn't so heavy as to cause discomfort when using to reach high up places. The flexible hose can also be used with confidence to really push into corners as it's rubberised so that it won't damage or mark your walls.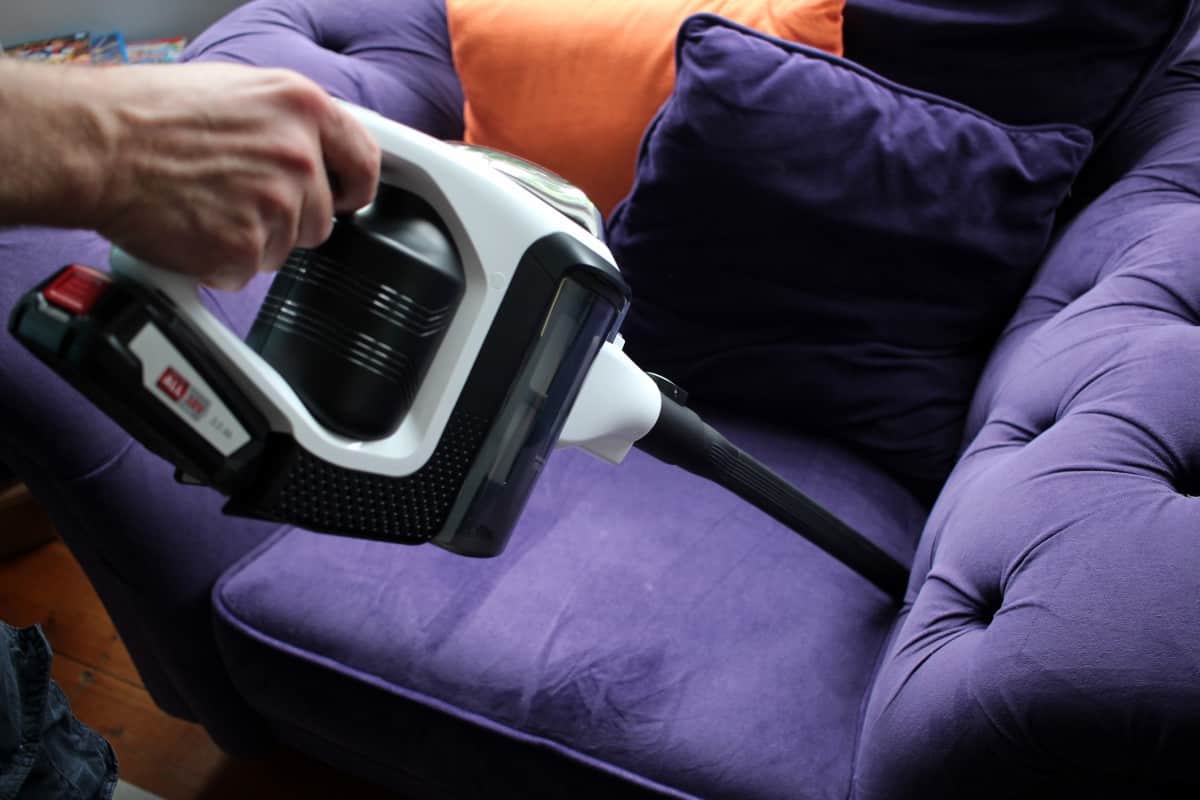 The dirt chamber is also a great size and easy to empty as is the filter system, which doesn't need any external tools or washing with water. The actual vacuum is also very quiet when in use and, if anything, the fast charge unit is the noise maker but it doesn't last long and once the initial charging phase is over, you won't notice it again.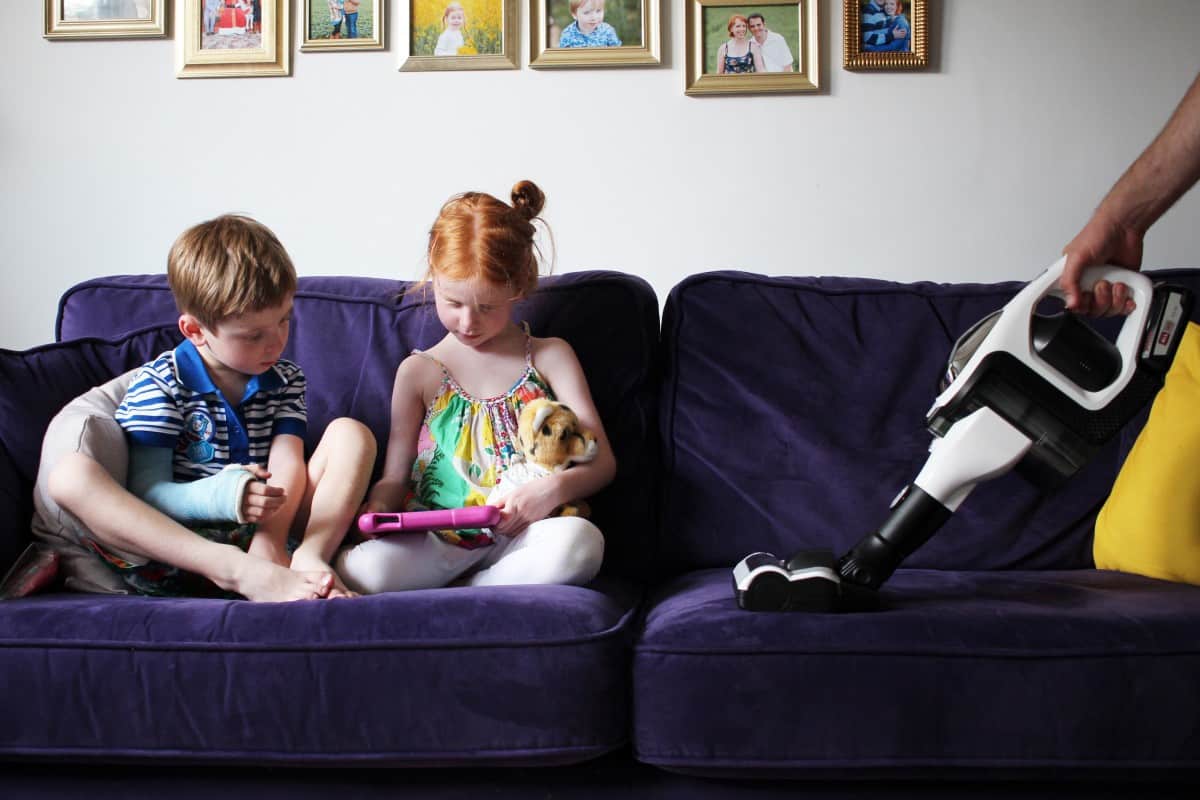 We've loved using the Bosch Unlimited and know that it will be a welcome feature in our day to day routine. It works so well and will never run out of charge – making cleaning the whole house a breeze.
The Bosch Unlimited has an RRP of £499.99