It's taken me awhile to put this post together but finally it's done and I can share with you our finished loft conversion with you – and a little video tour at the end.
We started planning our loft conversion nearly two years ago, organised the finances for it and enlisted the services of Altitude Lofts to make our dream loft space become a reality. They have so much experience with loft conversions! And once the work started it all happened so quickly. We had a loft space that was ready to use within 6 weeks – including decorating and carpets!
But, before I start talking about the new loft you might like a bit of background. Here's our house before the work started – a typical 3 bed Victorian semi. I also wrote about how we planned our L shaped dormer loft conversion, the process of lowering our first floor ceilings as part of the work and our loft conversion progress part way through.
So what is our new loft conversion like?
Well, we had new loft conversion stairs put in directly above our existing staircase which was a great use of space and meant we didn't lose any space from any of the original rooms in the house.
The new staircase flows perfectly with the old one and all the woodwork is new so it matches perfectly and looks like it's been there forever! It's so seamless – we love it.
We have a roof light window at the top of the loft stairs which brings so much light into the loft conversion and also into the first floor hallway. It's something Altitude Lofts added free of charge as a promotion when we signed up with them and we're so glad we had it put in.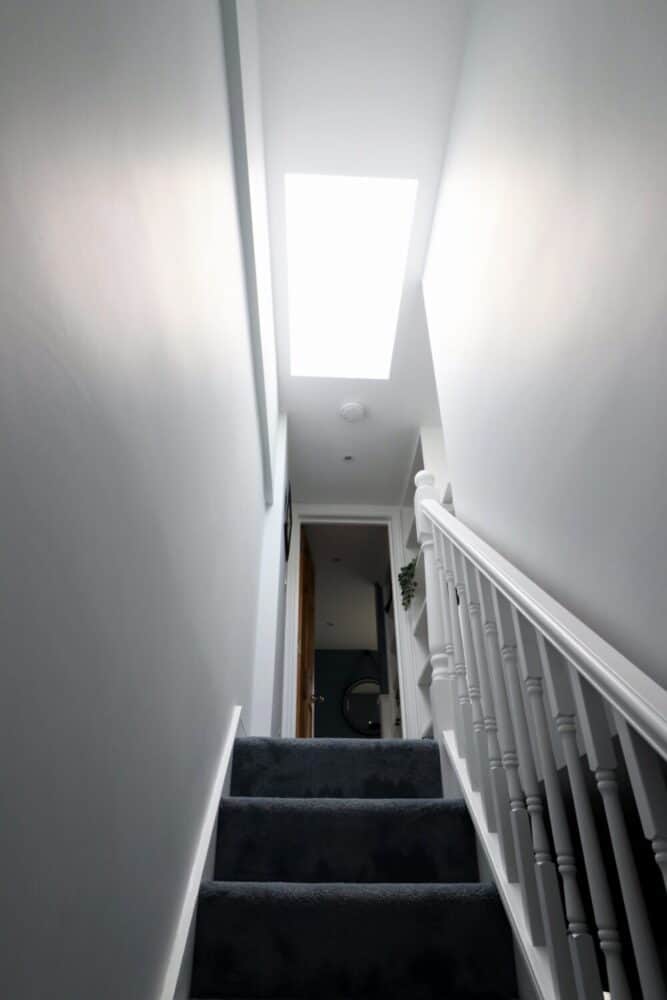 We wanted to utilise every inch of space in the new loft and carved space out of the new hallway to create a bookcase – we're a family of book lovers – and a new boiler / airing cupboard, something we haven't had for a few years and really missed due to the added storage space it provides.
Our boiler had previously been in the main loft space and had to be relocated as part of the work so an airing cupboard made sense and gave us another much appreciated storage option whilst fitting beautifully into the new hallway.
When planning the loft conversion, we knew that we didn't want an en-suite. We wanted a second bathroom that the children could use without having to walk through our bedroom as teenagers and so chose to have a separate shower room.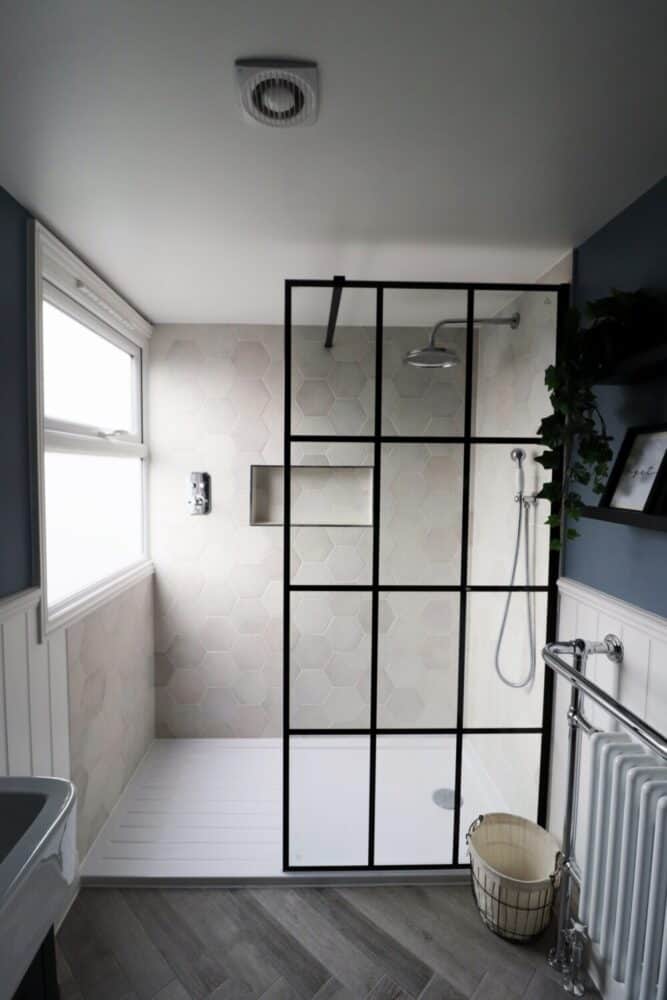 We already have a bath in our main family bathroom and didn't feel like we needed a second one. So, instead, we used the space to have a large shower enclosure. We went as big as we could and absolutely love it. It's a great use of space.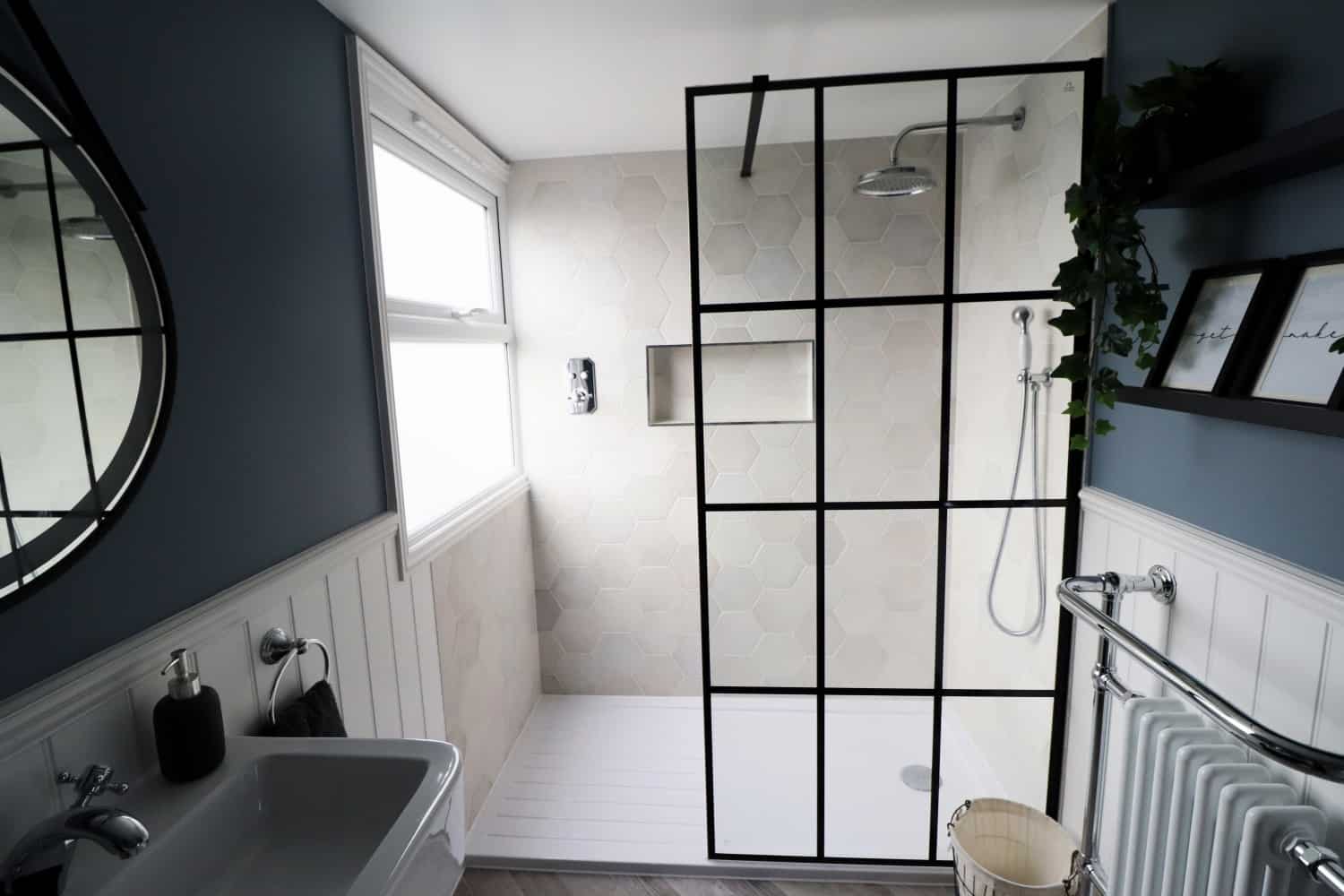 We had the bathroom panelled to keep with the traditional feel of the house and bought contrasting dark toilet and basin units in a similar traditional style.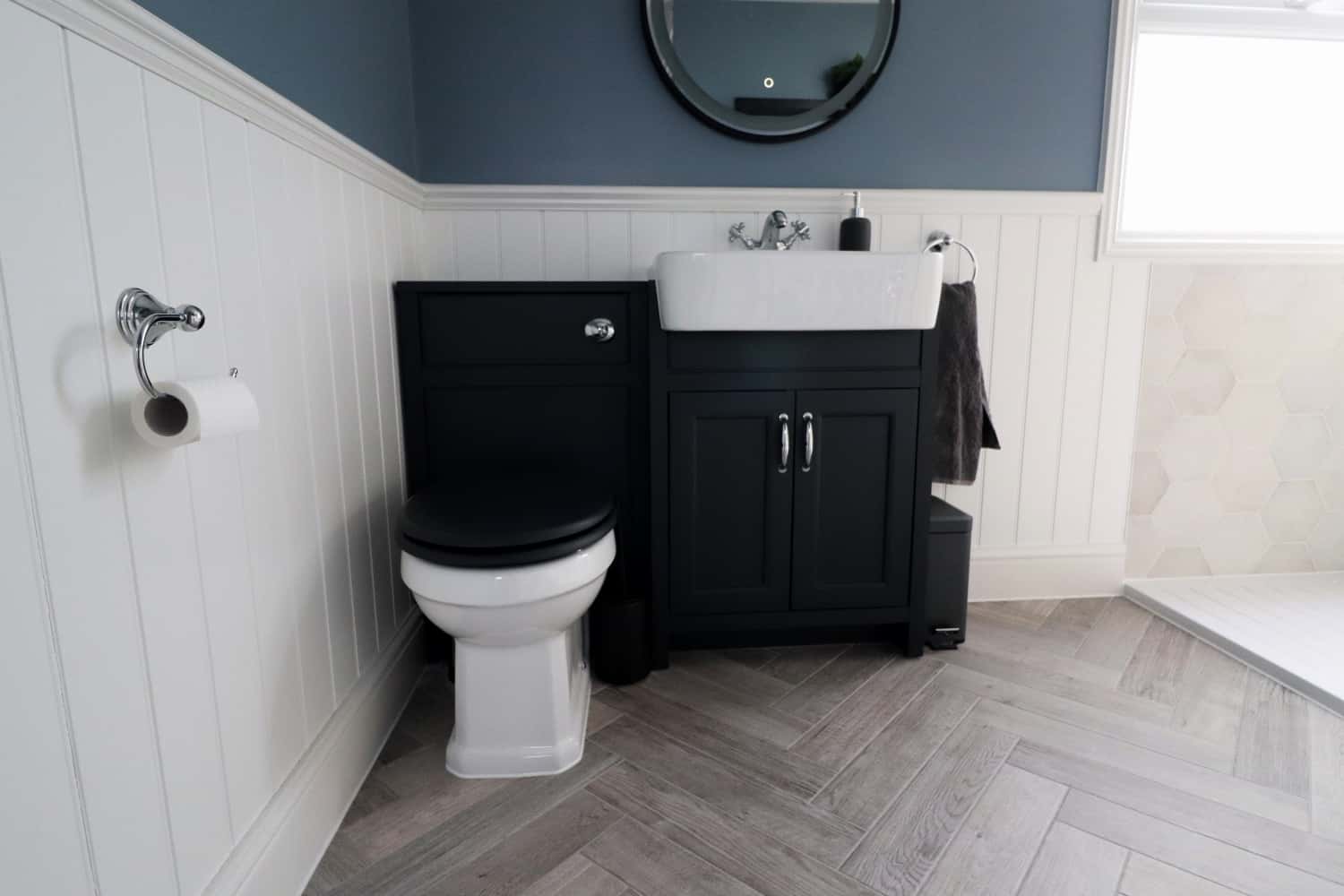 We have an industrial feel in our kitchen and wanted to carry this on, mixing traditional and industrial with the shower room design and I think it works perfectly.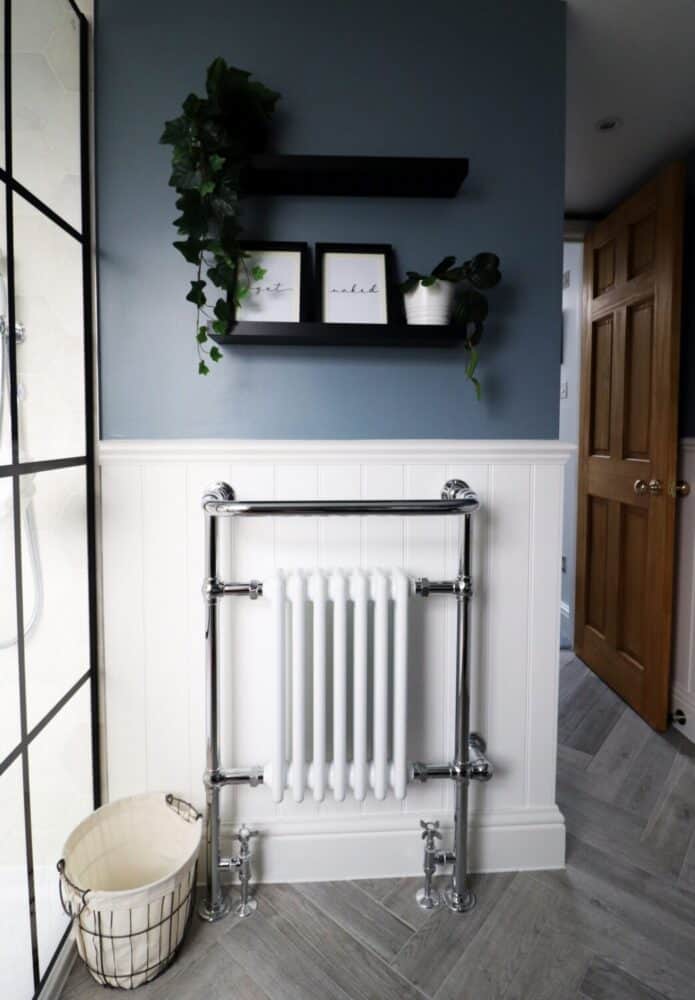 We have a traditional towel rail, an extra storage unit with cupboard and shelves built in and a beautiful heated mirror too. The window gives loads of natural light and it's just a really lovely room.
We chose wood effect tiles for the floor, hexagonal ones for the shower walls and had the whole room professional sealed by Complete Sealants on Altitude's recommendation. I think I'll be professionally sealing everything in the future.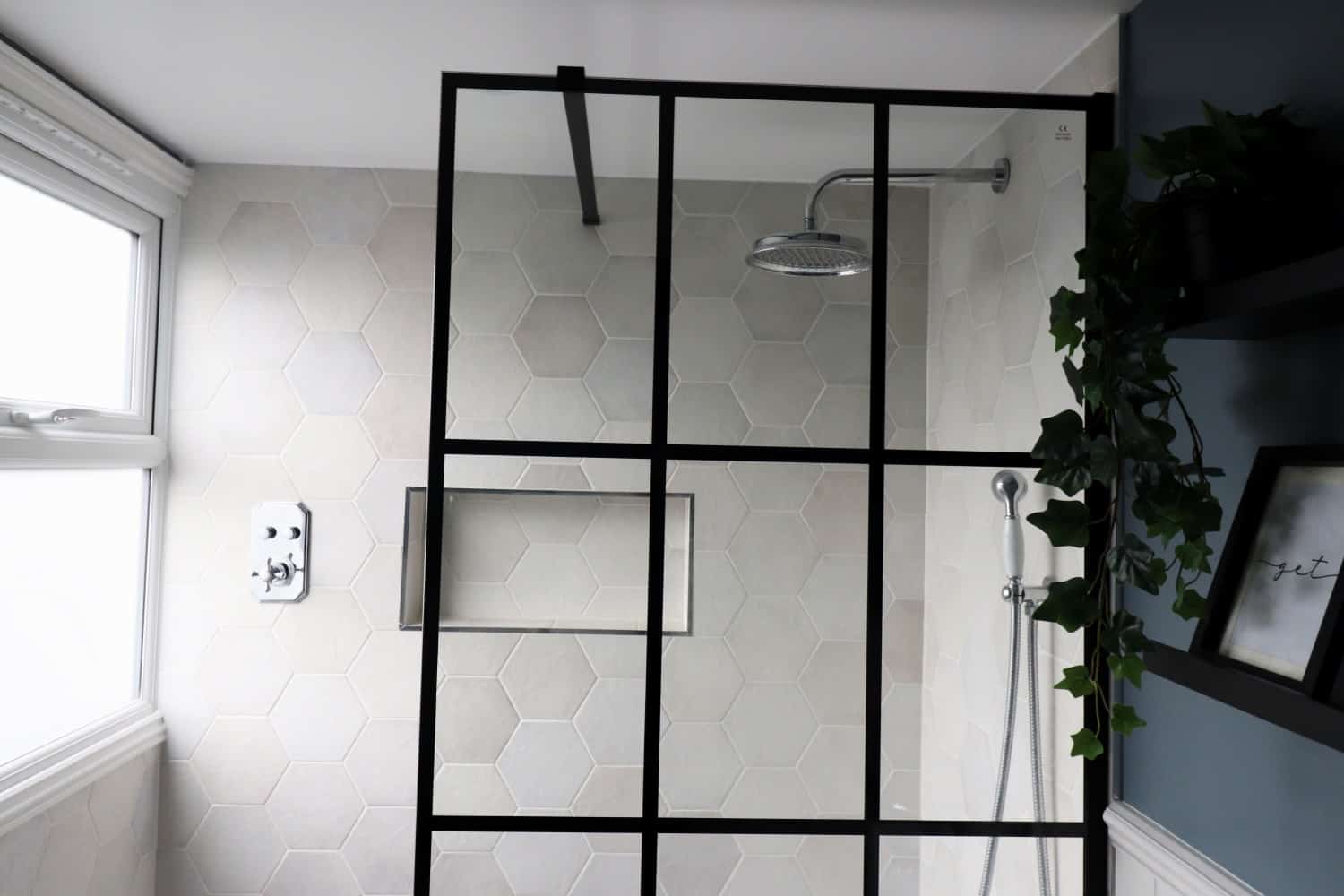 The storage recess in the shower is another love of ours – and another of Altitude's ideas. It makes things so much easier and gets rid of the need for extra storage solutions in the shower space.
Altitude also suggested having the shower controls outside of the wet shower area so you can turn it on before getting into it which is something we really appreciate.
The shower room takes up most of the L part of our L Shaped Loft Conversion along with our walk in wardrobe. We realised soon into the planning that we'd need space for wardrobes and a walk in wardrobe made sense.
For now, we've used our trusty IKEA PAX wardrobes in the walk in wardrobe which work perfectly in the space but, in the next year or two, we'll get ones made to fit once we know what storage to put in the space to best suit our needs. I have so many wardrobe ideas for the future.
The main loft room makes full use of the space we had available. It has velux windows on the original roof slope at the front of the house and a dormer to the rear, making the space so much bigger than we'd visualised before the work started.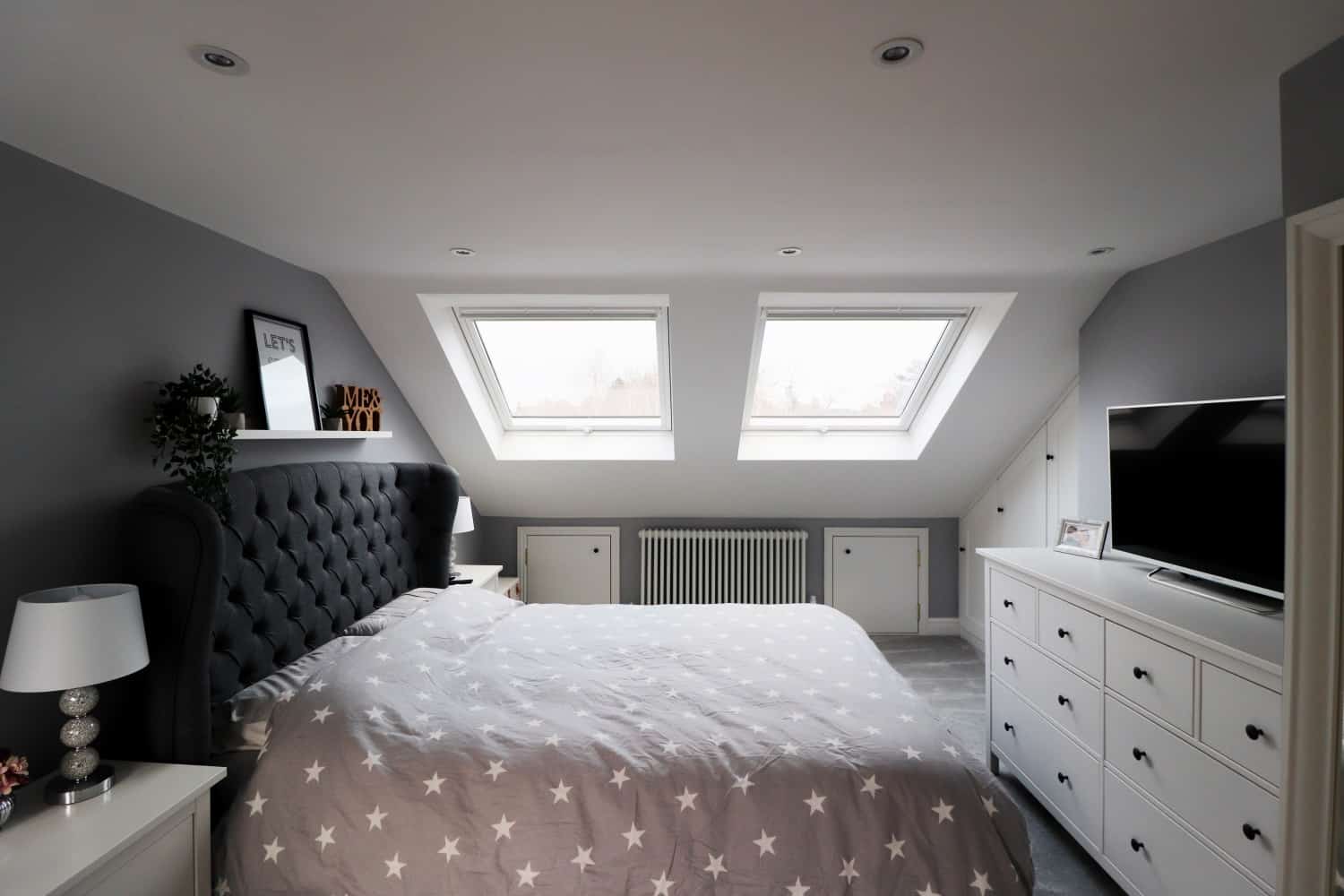 One of the first design ideas we settled on was having a Juliet Balcony, french doors, at the rear of the loft conversion, overlooking the back garden. We love the amount of natural light this brings into the space.
We then had eaves storage built under the eaves which is pretty standard, settled on the radiator being put between the storage access doors to free up other walls in the room and had wardrobes built under the eaves to make use of as much space as possible.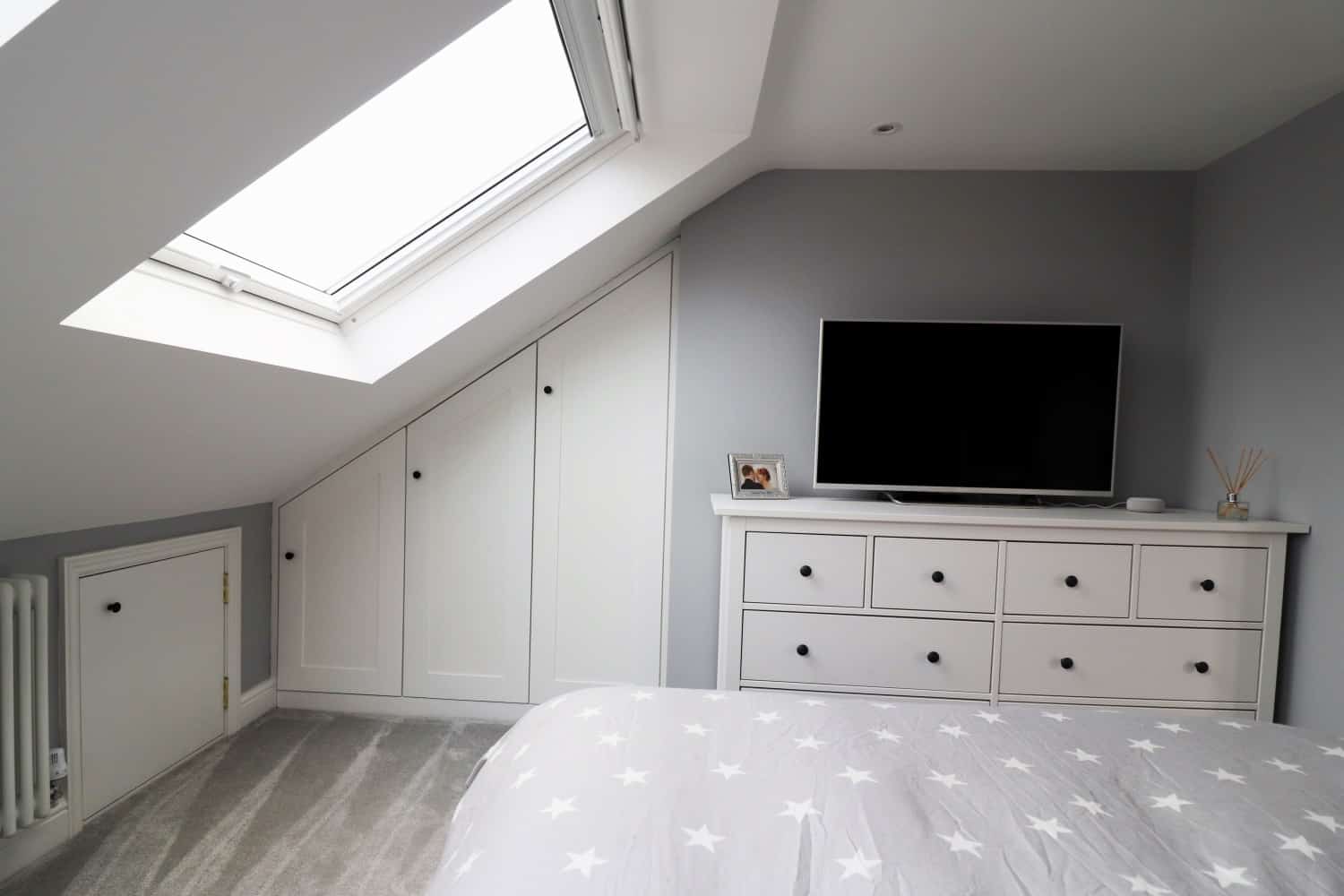 Our loft space is beautiful. It's everything I had hoped for and I'm so pleased with the work that Altitude Lofts did for us to create the space. I wouldn't change a thing about it.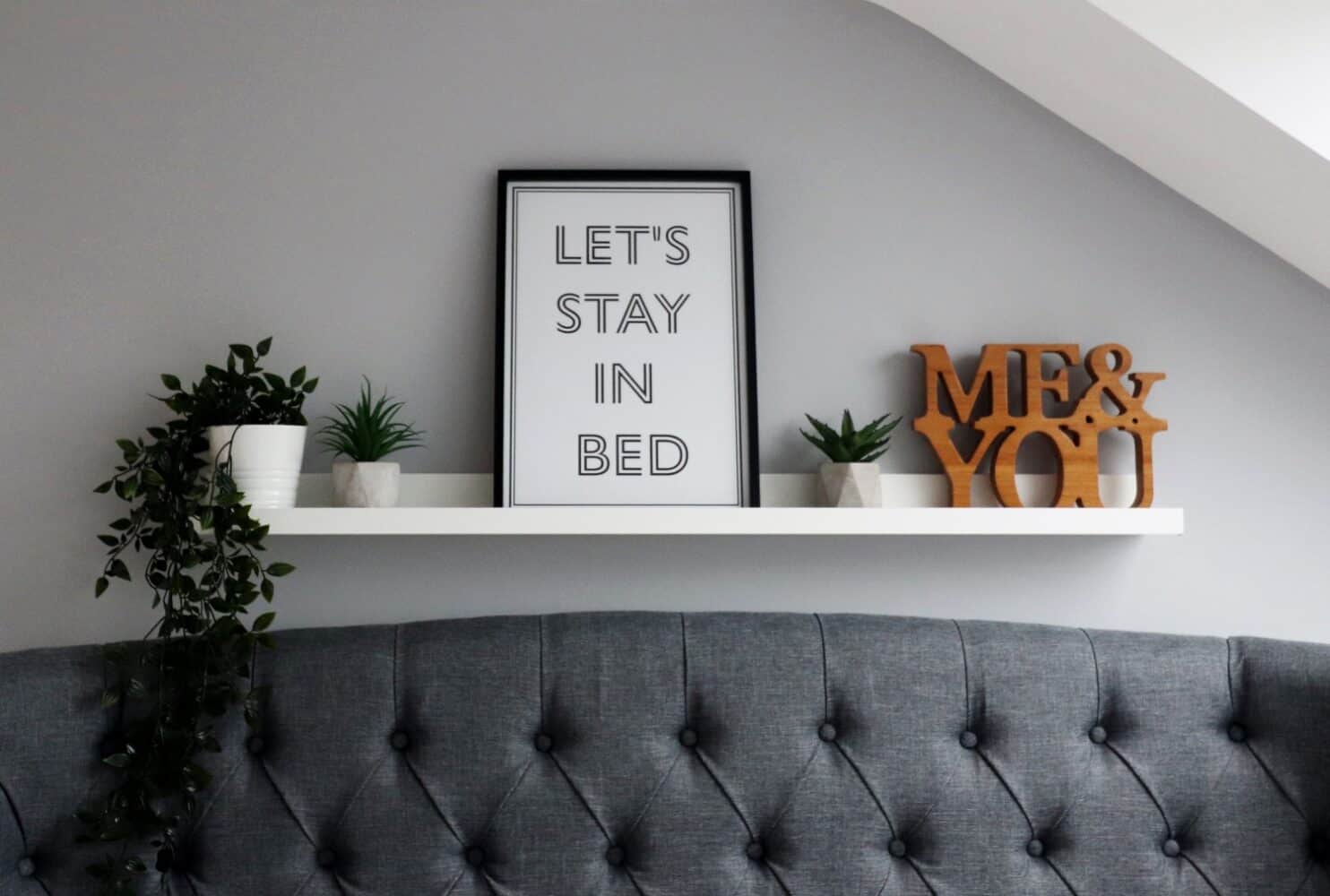 We chose to have an ottoman bed as additional storage and the room is big enough for my much wanted dressing table too. The TV also has pride of place opposite the bed, obviously.
Every time we walk up the stairs to the new floor it feels like we're stepping into a hotel suite. We love it so much. We've lived in our home for ten years and it finally feels like it's the home it was always meant to be. It's perfect for us.
Here's a little video tour of the finished loft conversion if you'd like to take a look: