Disclosure: We were invited on this day out for the purpose of this post however all opinions are my own.
I love finding new places to take the children and when Laura and I were looking for somewhere to meet halfway between the two of us we came across Manydown Farm Family Fun online and it looked like the perfect family day out.
Manydown Farm Family Fun is just outside of Basingstoke with plenty of parking and on first appearance it looked just like a big field but as soon as we walked in we realised there was a lot more to it than that.
The main Manydown Farm Family Fun field is full of activities for any age child. The children loved playing in the sandpit – which was full of buckets and spades as well as two big sit on diggers – and they would have happily stayed there all day.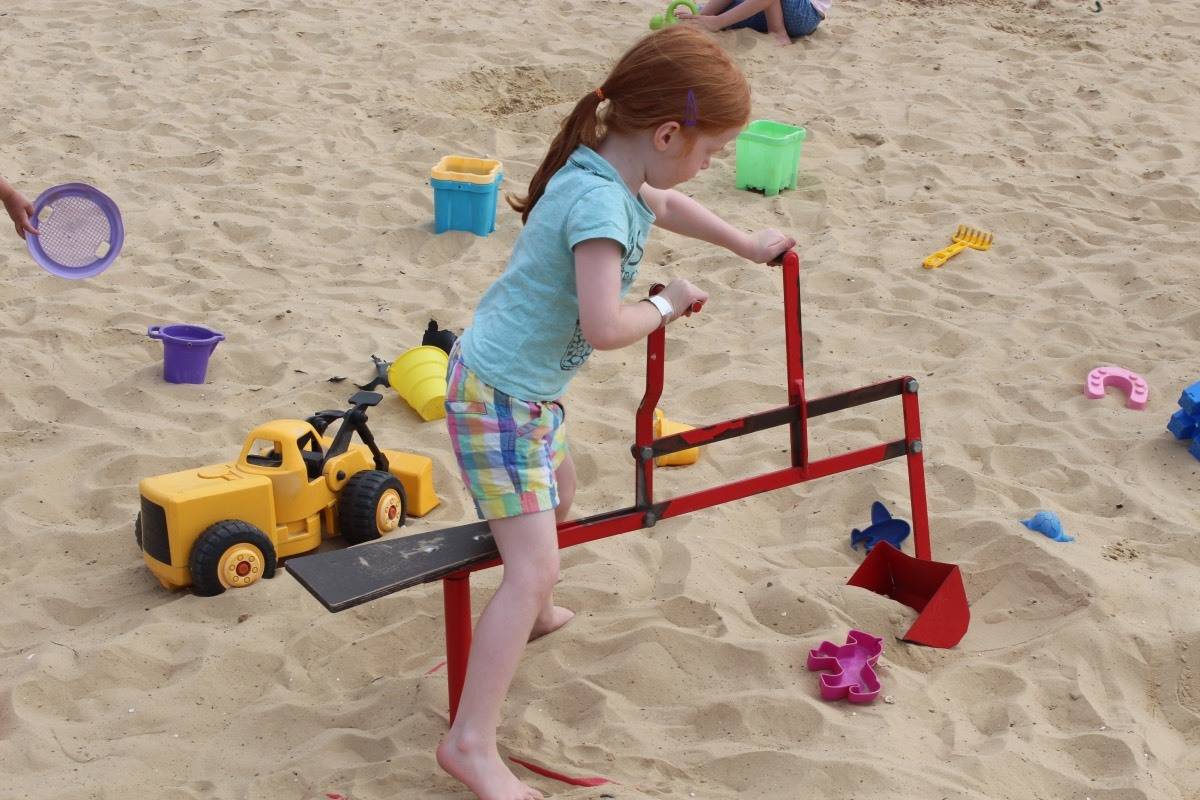 There was an adventure castle which was a good size for a few children to play on at once and had big metal framed shapes for the children to climb on too. These weren't something I'd seen in a play area before but such a simple idea that the children really enjoyed.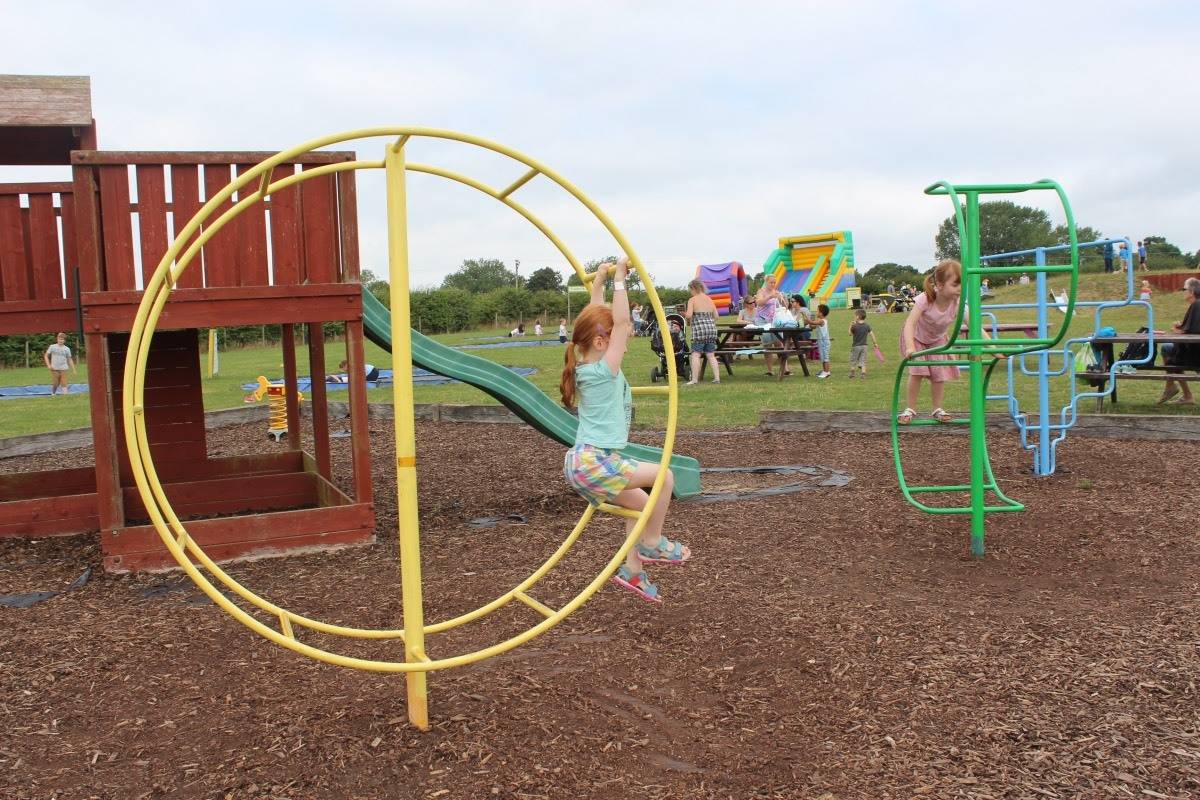 One of the children's favourite parts of Manydown Farm Family Fun was the trampolines which had been sunk into the ground to make them level with the grass. It gave the children such a safe place to play and they loved the freedom of jumping around together.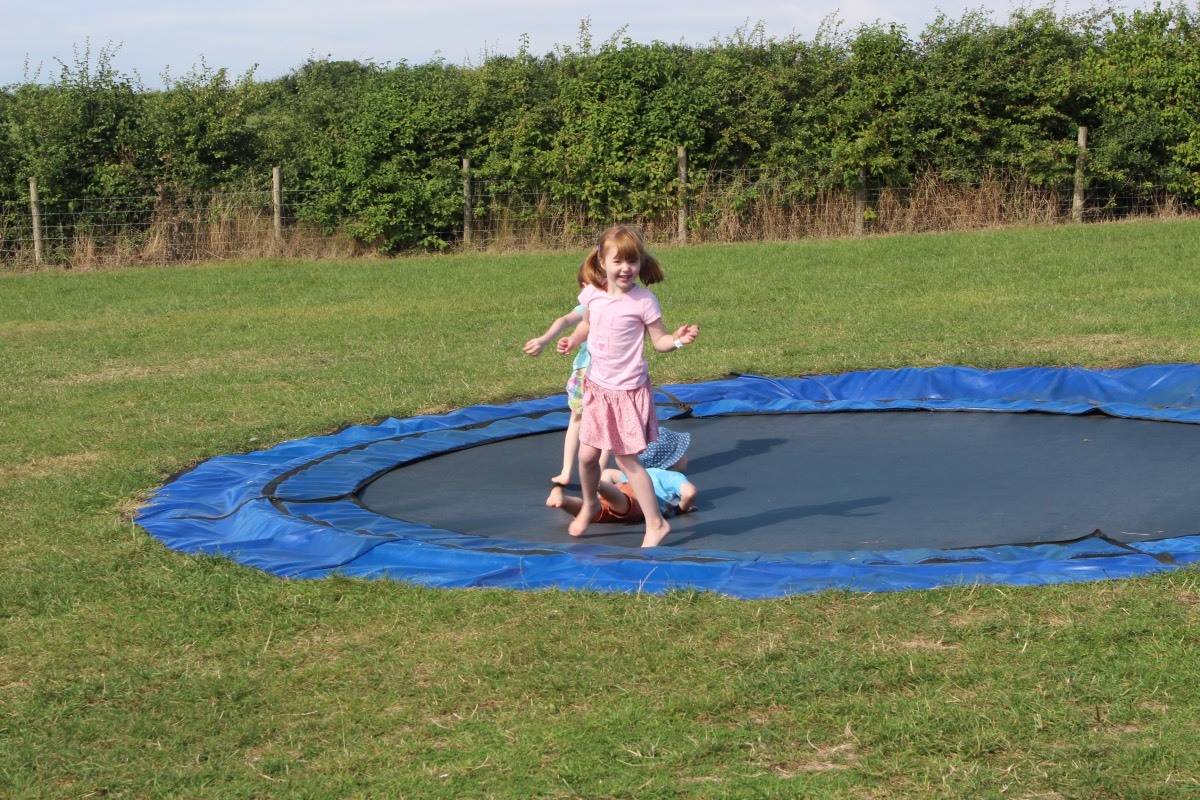 There was also tunnels through a hill in the middle of the field that the children loved exploring through, and climbing over too! This sort of natural playground is always something the children love.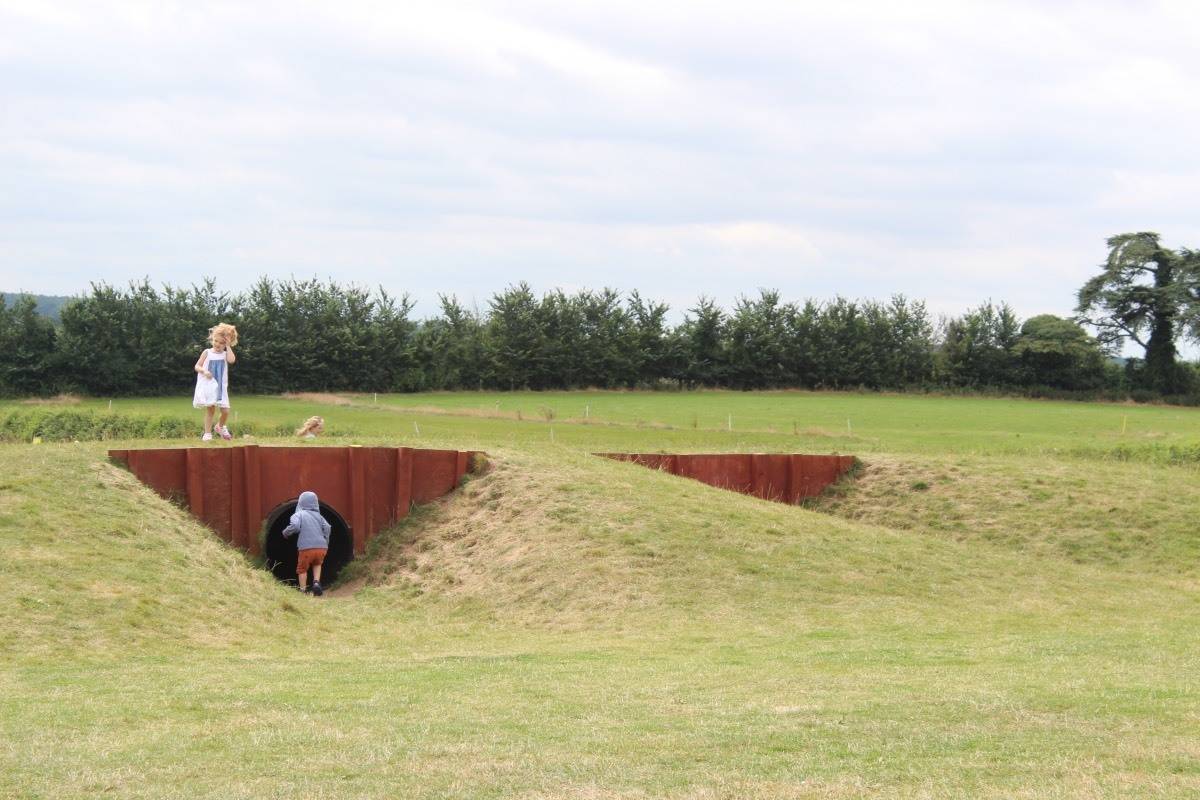 Another favourite part of Manydown Farm Family Fun was a bouncy castle and huge inflatable slide – that the children loved bouncing and sliding down. There was also a big inflatable pillow – the sort of activity that makes the children light up when we see it.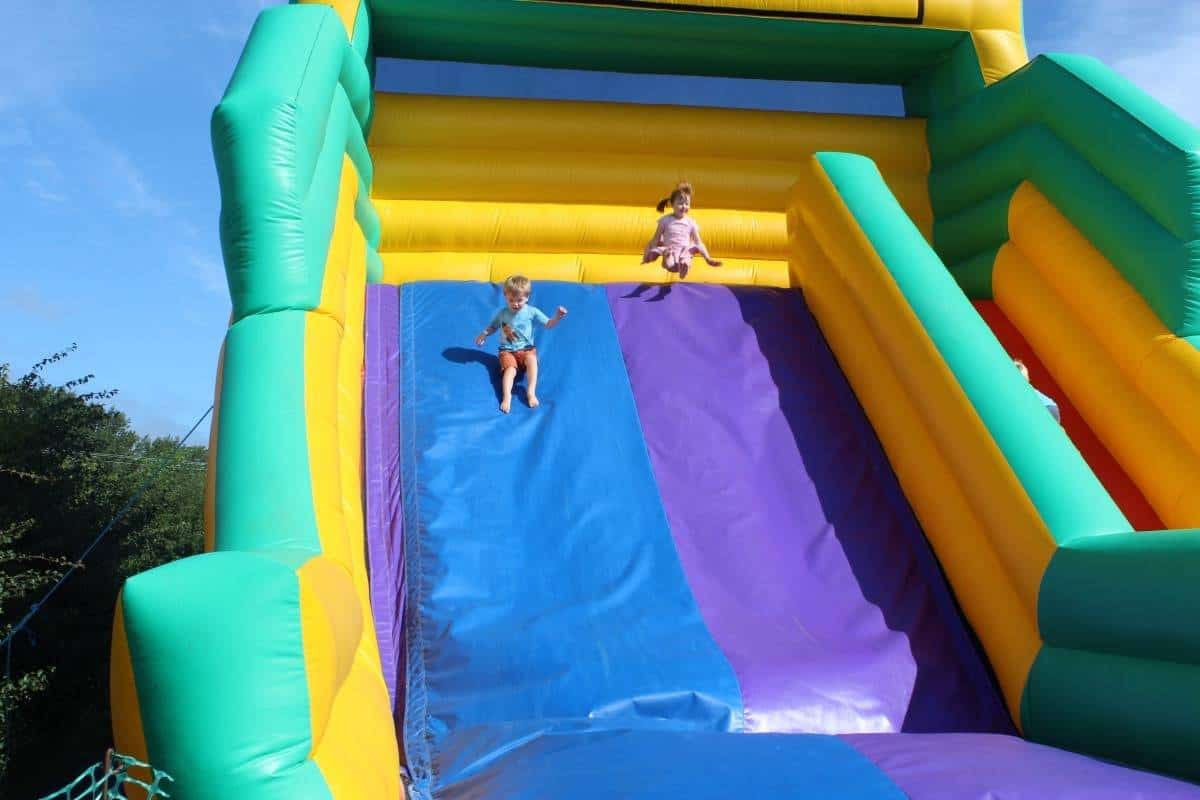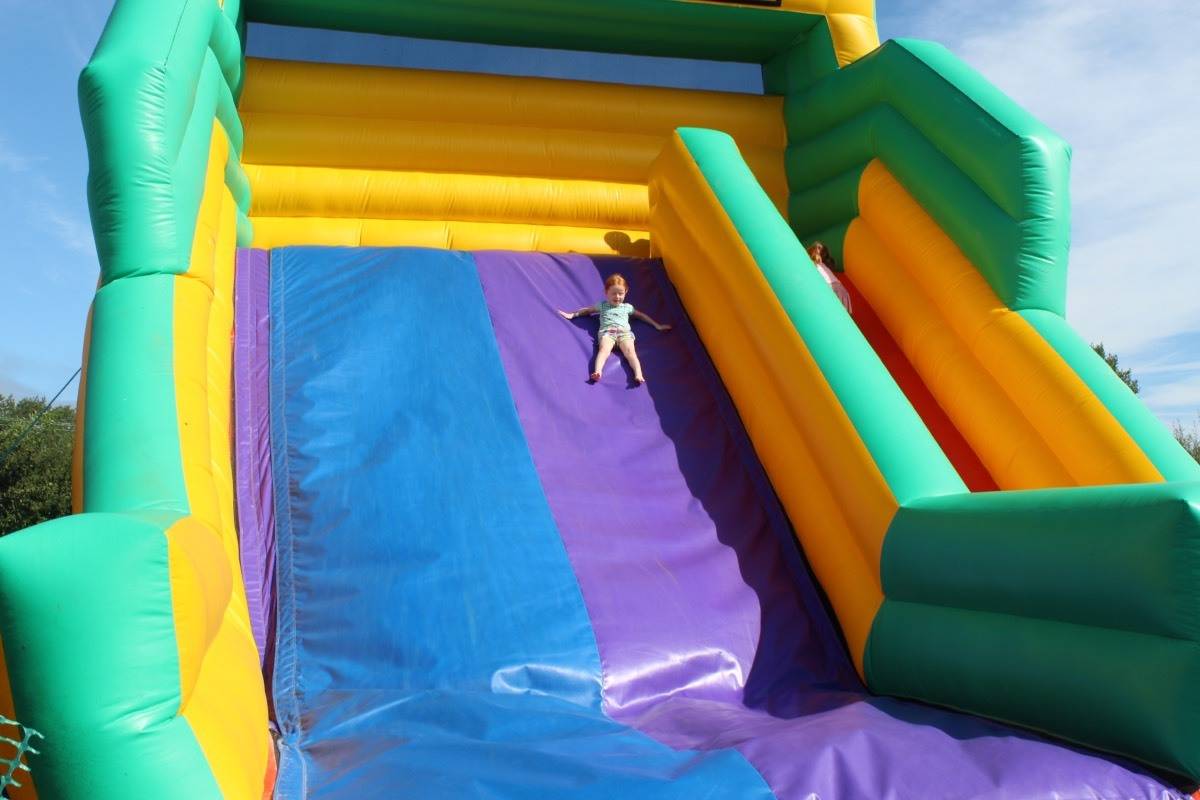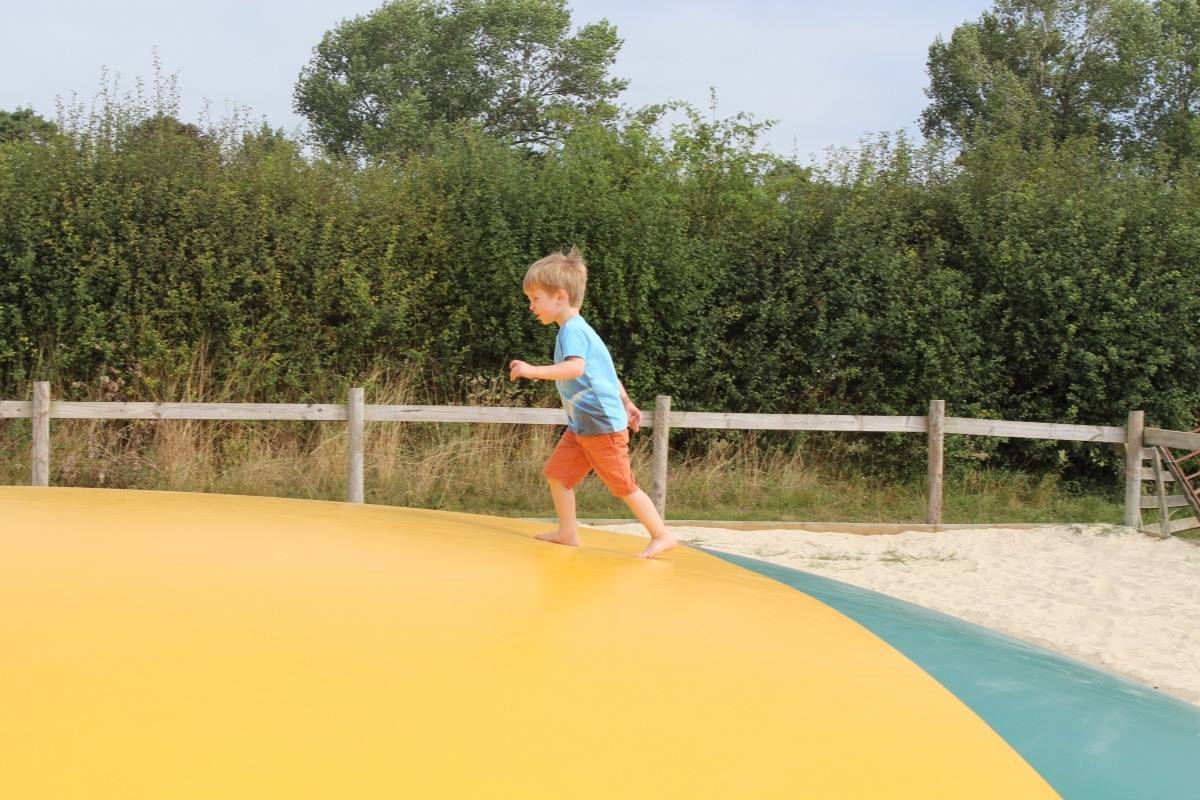 As you can see, there was so much to do and I haven't even written about half of it yet! There was a section with swings in, another with ride on tractors and a special area dedicated to under threes with building blocks, seesaws and playhouses.
Before lunch the children clambered all over a stack of tyres and a pyramid of hay bales too. These really reinforced the farm theme and left the children so tired but so, so happy!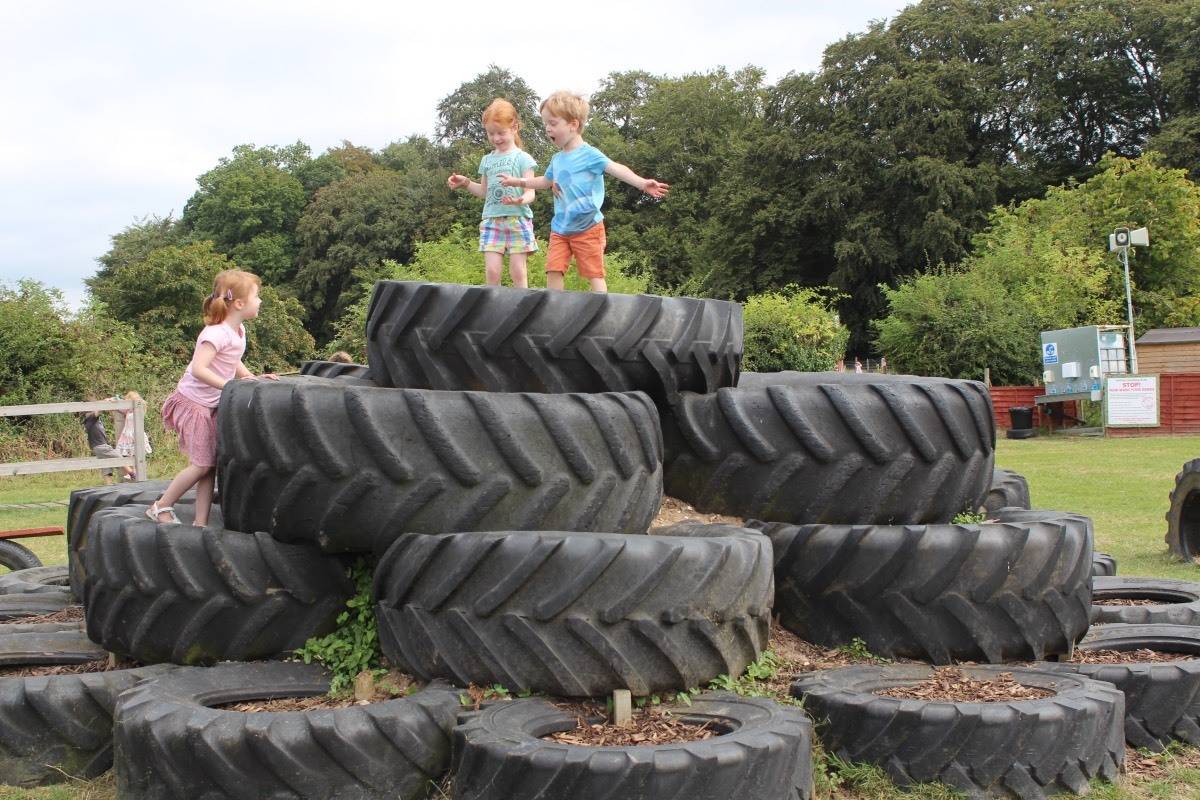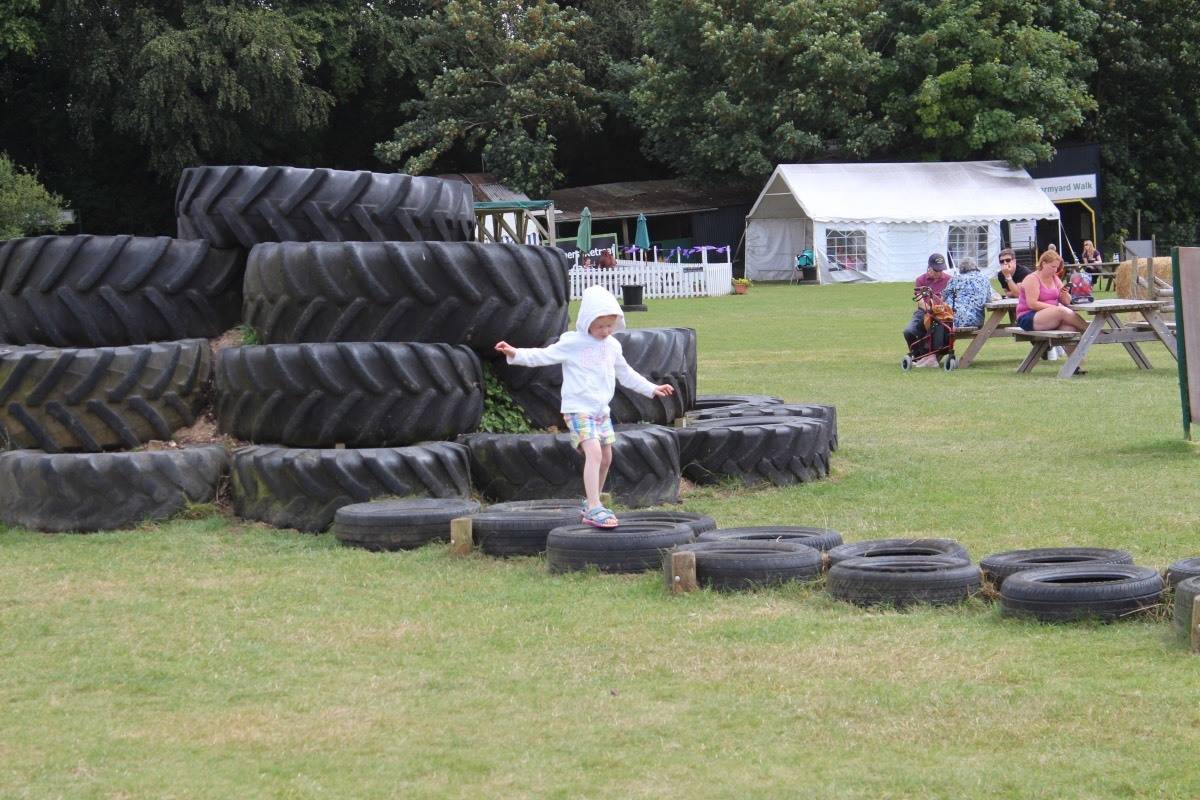 We had lunch on one of the many picnic benches and were pleased to find easily accessible toilets too. There were places to buy food and drinks but we had brought a picnic with us – it would be wrong not to on such a sunny day.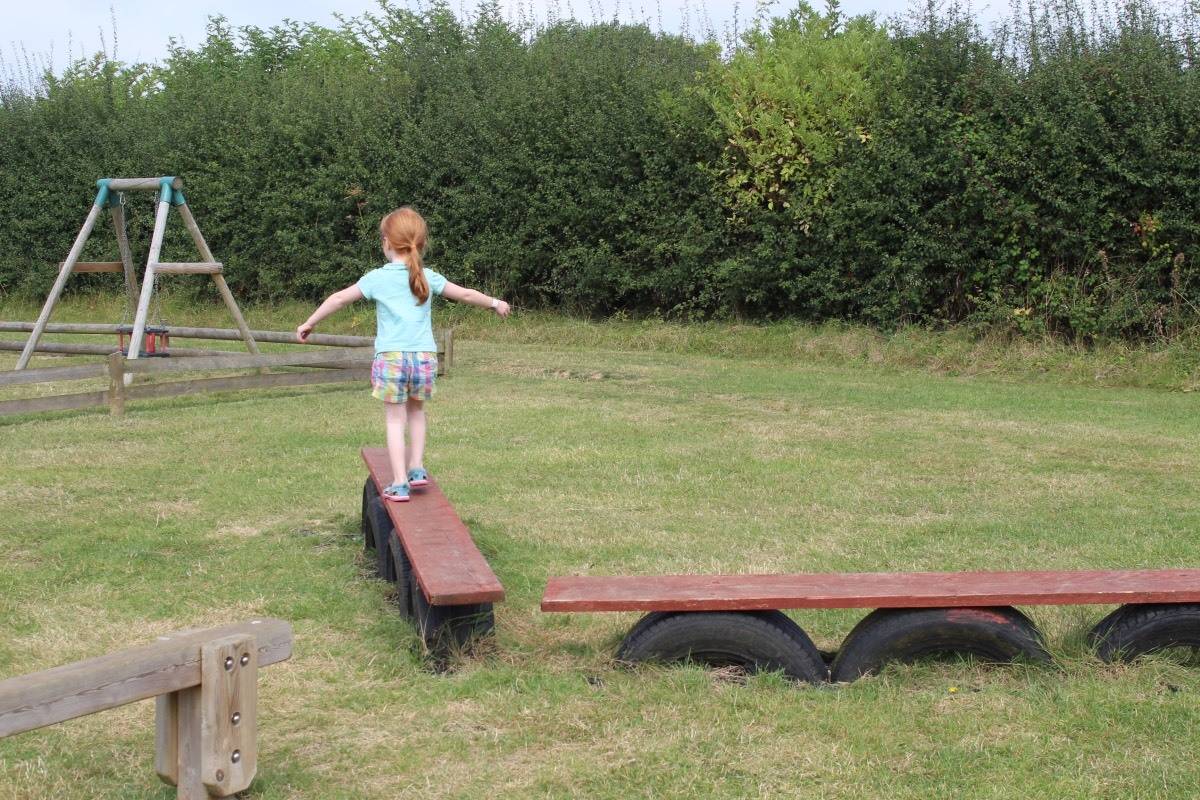 After lunch we went into the main part of Manydown Farm Family Fun – the Maize Maze. This is a huge maze made out of sweetcorn plants. You're given a map at the start and a flag to wave if you get lost and off you go!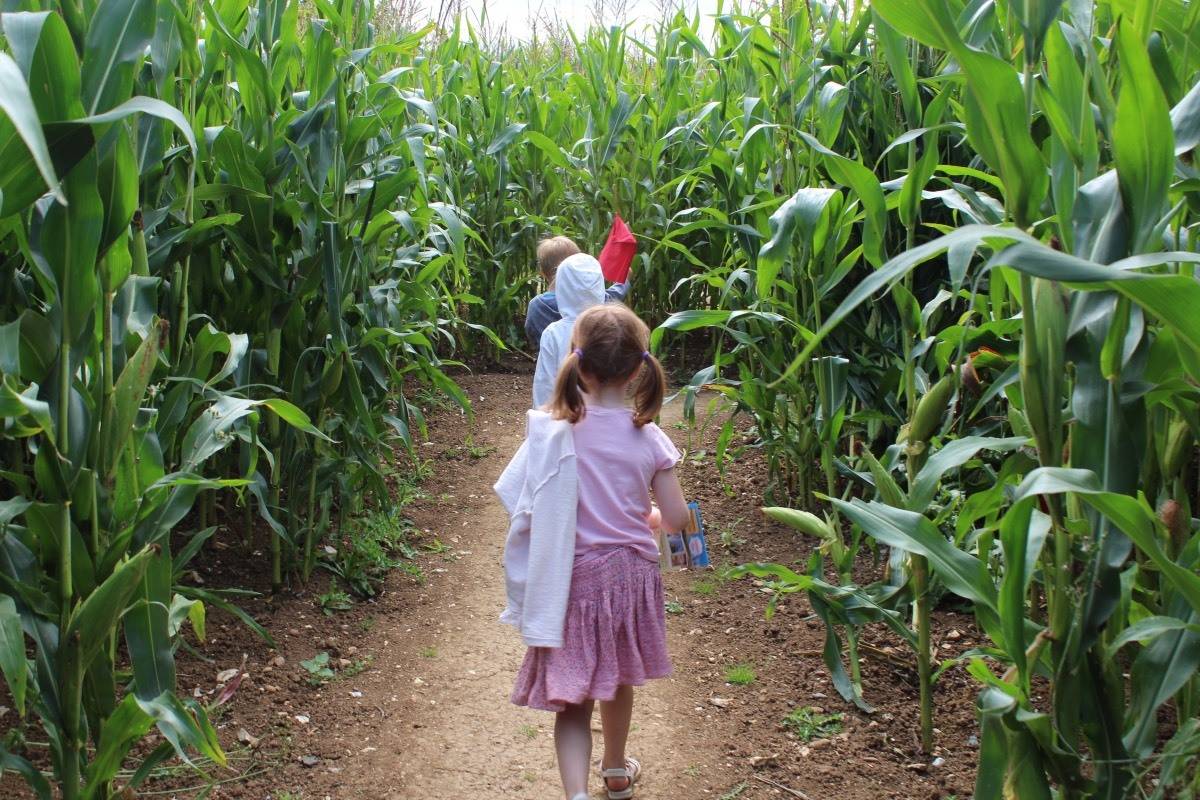 The children absolutely loved this and although I kept us on the right path they loved leading the way, holding onto their flag. All the children got a sticker at the end and it was a really lovely part of our day.
Before we went home we explored the animal part of the farm which was a little disappointing – a few sheep, rabbits, goats and a solitary pig mainly but the children loved the den building area and skittle that we found when looking for the animals.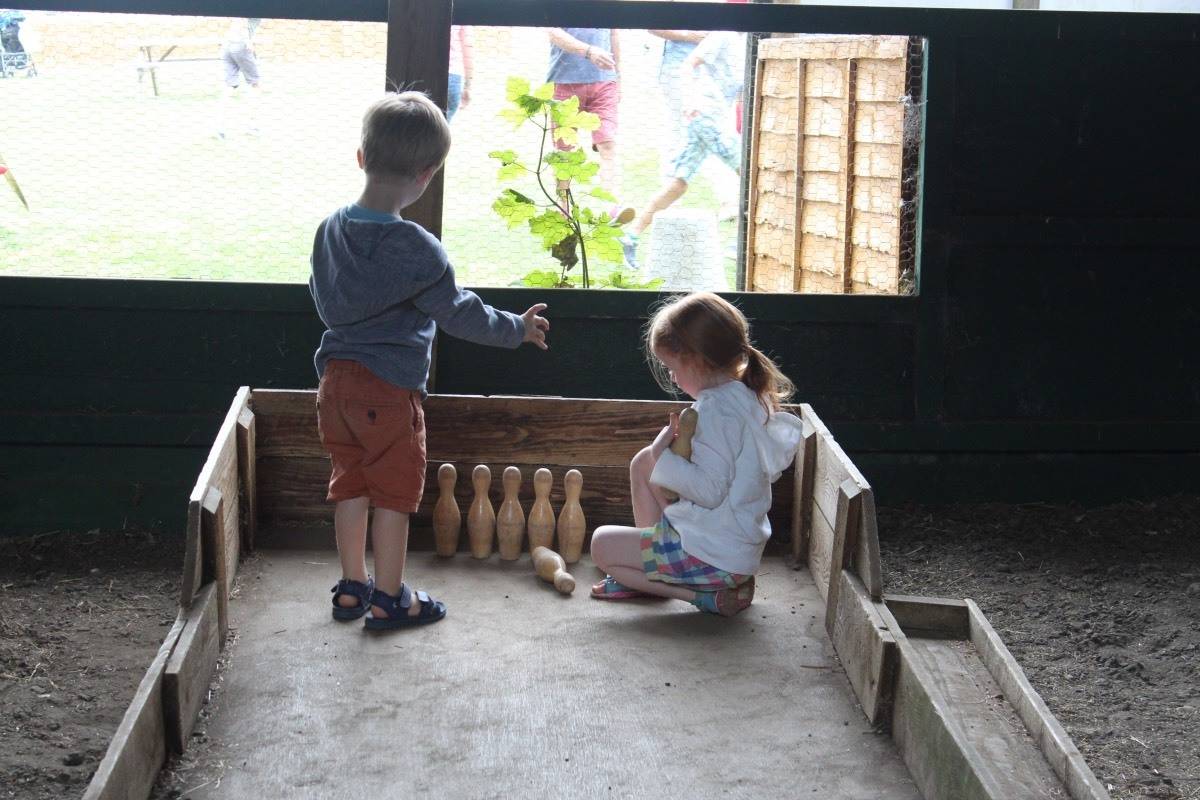 We really loved our day at Manydown Farm Family Fun and only left to go home because it started raining. It is the perfect fair weather day out for the whole family and as most of the activities are in one field it's easy to watch the children playing. We are looking forward to going again next year!