Disclosure: We were sent the featured products for the purpose of this post however all opinions are my own.
I have been lucky enough to try out most Graco pushchairs over the last couple of years and for me they will always be a brand I can trust that also gives great value for money. Up until now though their designs have played it safe and have stuck to a single colour on a pushchair – although I know the Graco Evo Mini had a range of funkier colour options after it was first released. Because of this I was pretty impressed when I saw the Graco Metro – a classic Graco design but with a really bold black and white colour pack. I have to admit that I was excited about it purely for the white chassis and fabric print!
What is the Graco Metro Stroller?
Like many Graco strollers, the Graco Metro comes in one box with just a few pieces that need slotting into place – wheels put on, bumper bar slotted in and the hood attached. It was simple to do and took literally minutes before the Graco Metro was together in all it's beauty. Yes, it really is a lovely pushchair to look at! The black and white gets noticed constantly and people are always interested in the timeless design. Most people that have commented on the pushchair are surprised that it's not a more expensive brand of pushchair as it really shouts style. Plus, the aluminium chassis makes a change from other plastic based pushchairs. It feels really well made and durable.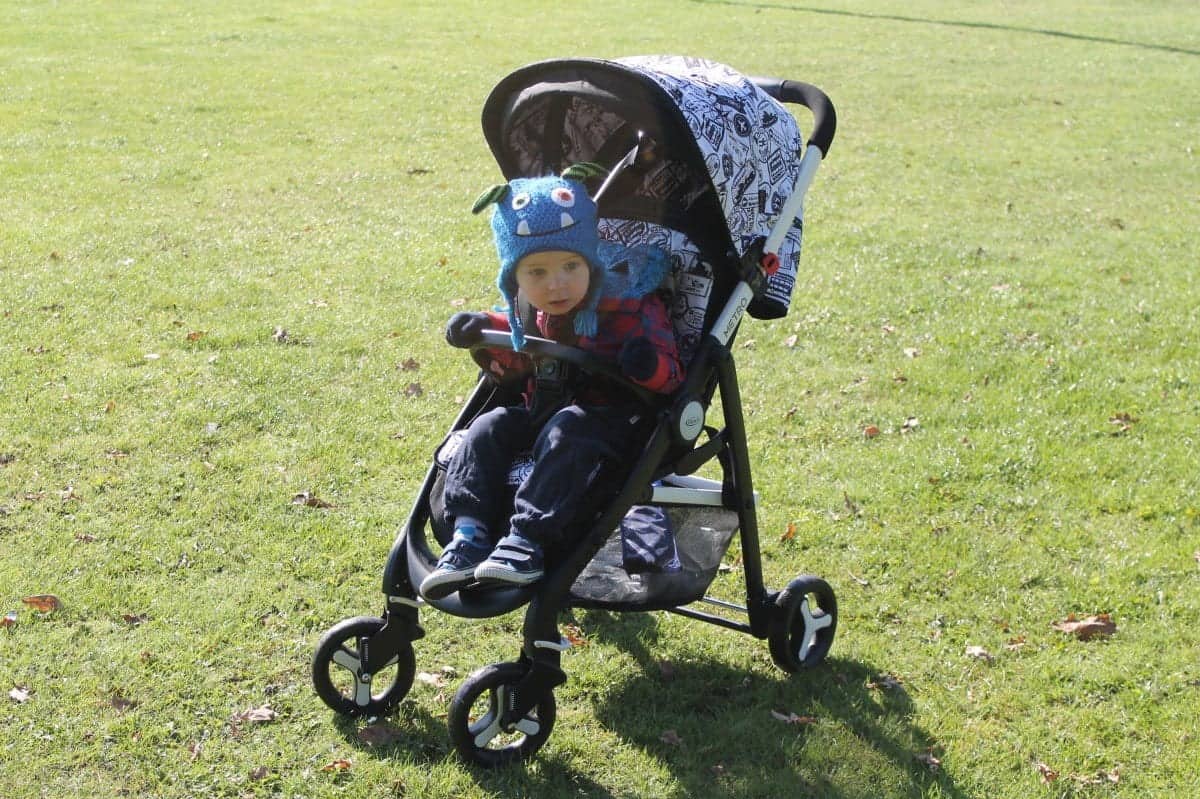 How have we found using the Graco Metro Stroller?
The Graco Metro has been a dream to use since it arrived. The seat is well padded and comfortable for Little Man whilst the leg support can be up or down, great for sleeping babies! He's also able to climb up himself on the sturdy footrest and the bumper bar gives him something to hold onto when we're out and about. The harness is also simple to do up and adjust.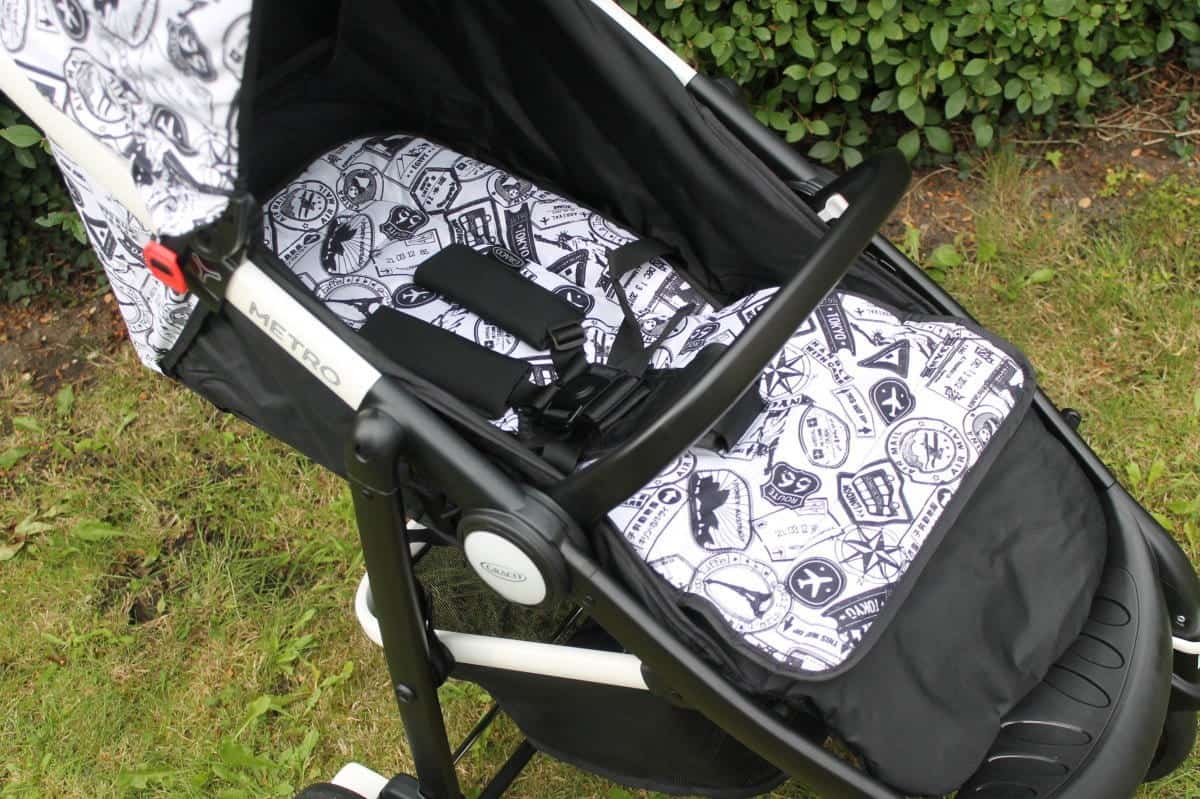 The seat reclines almost flat so although suitable from newborn I would probably use this from after the first few months but the Graco Metro is compatible with Snugfix and Junior Baby 0+ infant car seats to make it into a versatile travel system from birth.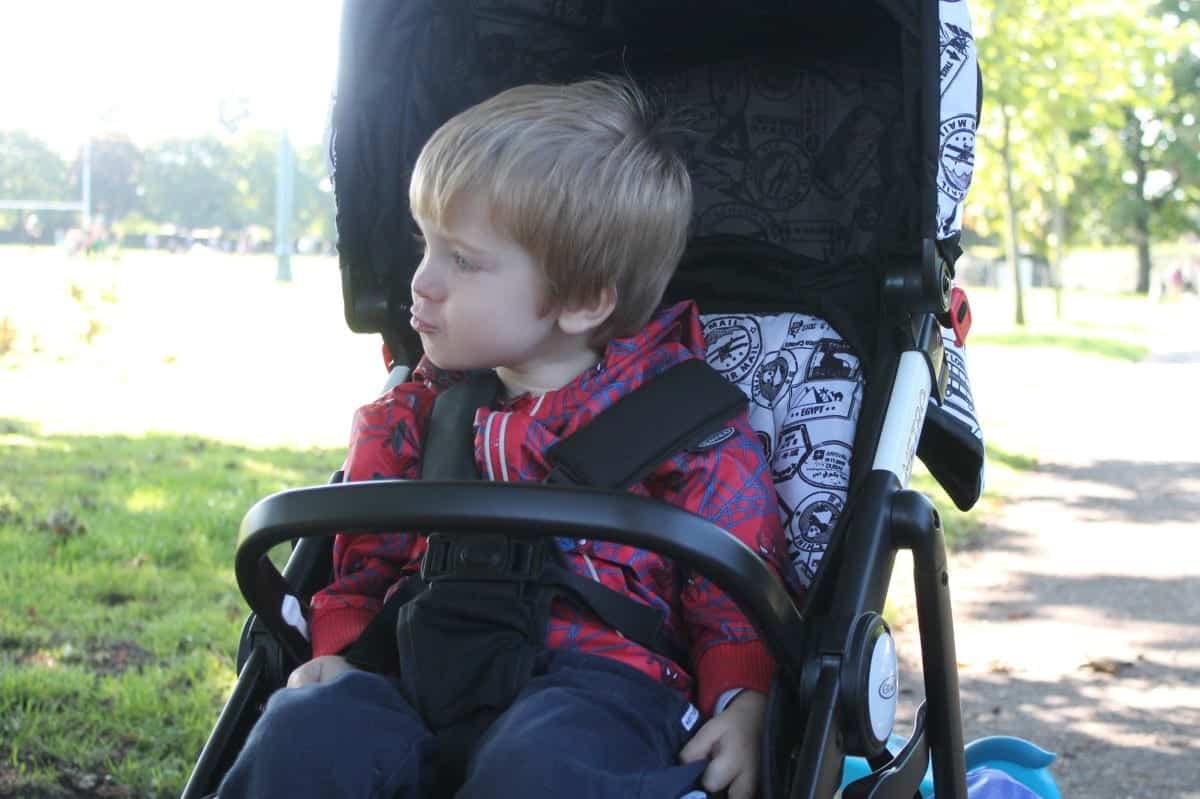 The hood gives a lot of shade and has an added section that is a great bonus and blocks out even more sun, great for this time of year when the sun is low in the sky. The shopping basket is huge, something I have become used to with Graco strollers, and the one handed fold is a dream to use – another feature that I now expect from Graco.
The Graco Metro rain cover is easy to fit and fits well. It has lockable swivel wheels and can handle rough terrain without any issue. It also seems to have good suspension and it has been a lovely smooth ride for Little Man. The wheels are also puncture resistant so you'll never need to inflate a tyre!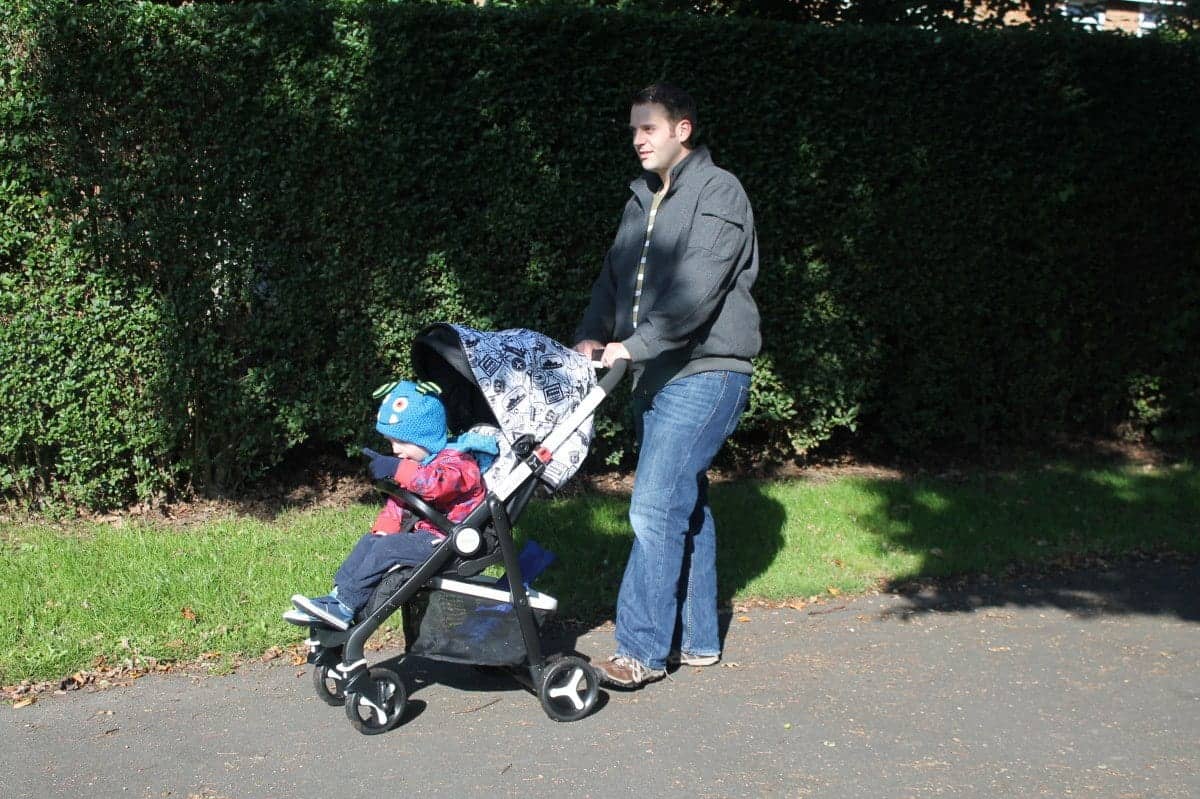 The Graco Metro is perfect to push. Little Man's weight isn't noticeable at all, it has a really small turning circle and changes direction with ease. It's a pleasure to push both one handed and with both hands and for once I can't really think of a negative with this pushchair.
I was worried that the Graco Metro might scratch easier or that the white might attract dirt but it's fine on both counts. The Graco Metro is lightweight, has a compact fold and has definitely been made with practicality in mind but Graco haven't compromised on style either. For me, the Graco Metro ticks all the boxes and if I were giving star ratings this would get five out of five. Regular readers will know that I always criticise products where I can as I don't think that anything is perfect. For me, the Graco Metro comes pretty close. One thought? It would be nice if it included a footmuff but that's definitely not a deal breaker for me.
The Graco Metro has an RRP of £229.99